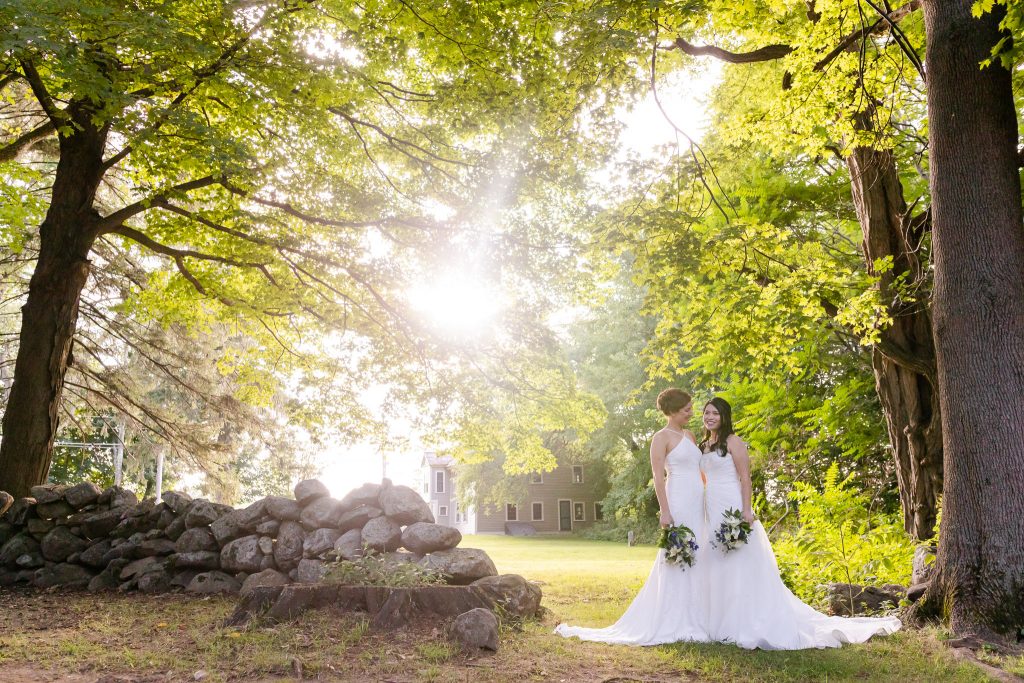 Alternative title: Two brides, 4 dresses.
This Brooksby Farm LGBTQ Wedding was full of laughter, tears & fantastic attire! Not just from the brides, who started the day in long white dresses and ended the day in traditional Vietnamese Long Dress, but the guests were dressed to impress as well!
After their Newburyport MA Engagement Session, I knew the wedding was bound to be a stunner, but I wasn't prepared for exactly how much STUNNING there was to be had!
It's been such an honor getting to know Lauren & Athilia. Their love and kindness are contagious. You can feel their goodness and their intention setting in surrounding themselves with the best family and friends.
These two performed a sand ceremony during their vows. I'm usually kind of neutral on the sand ceremony stance, but this one?
This one had me in tears.
They both used sand from the beaches of their childhood. Lauren's from Massachusetts and Athilia's from Vietnam. There was just something so incredibly poignant about that to me. While I appreciate the metaphor of mixing the sand into something unable to be separated, the added purposefulness of representing their childhoods thousands of miles apart and still finding each other got me all choked up.
It was a day to remember and I'm so grateful I was there to witness it all!
xoxo- Melissa
This wedding was brought to you with love from the following vendors:
Brooksby Farm LGBTQ Wedding by Melissa Koren Photography. You can see more of my work online at melissakoren.com and also on Facebook and Instagram! If you'd rather contact me directly, please email me at melissa@melissakoren.com!