Meet Chris & Heather.
Hi Chris! Hi Heather!
This dynamic duo was referred to me by another duo of the same caliber: Jenn & Jason.  After a myriad of emails, we decided on a summer evening engagement session in "Salisburyport."  Mother Nature pretended she was going to do us in, but we chose to ignore the reports and trudge on ever stalwartly. (Actually what I said was "I laugh in the face of 25% chance of isolated showers.  We can call the delay whenever you think you need, but I'm gangbusters to go for it – – If it starts to look more sure of crappy later, I can start earlier if you can/want –  But my meteorological skills (2 predictions & some witch dr) currently say we'll be fine."  And we were.  [woot!]
We were more than fine.  These two have all the qualities one should strive for in a relationship.
Trust & Comfort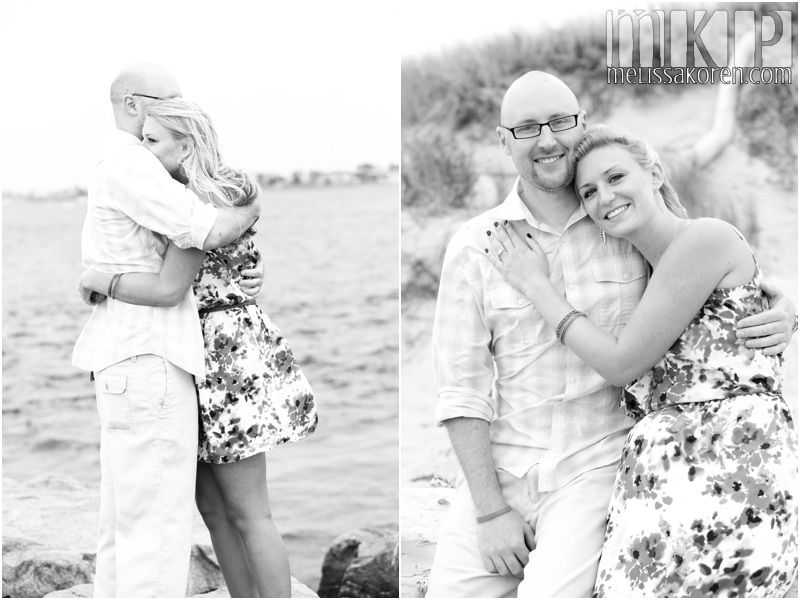 Silliness & Romance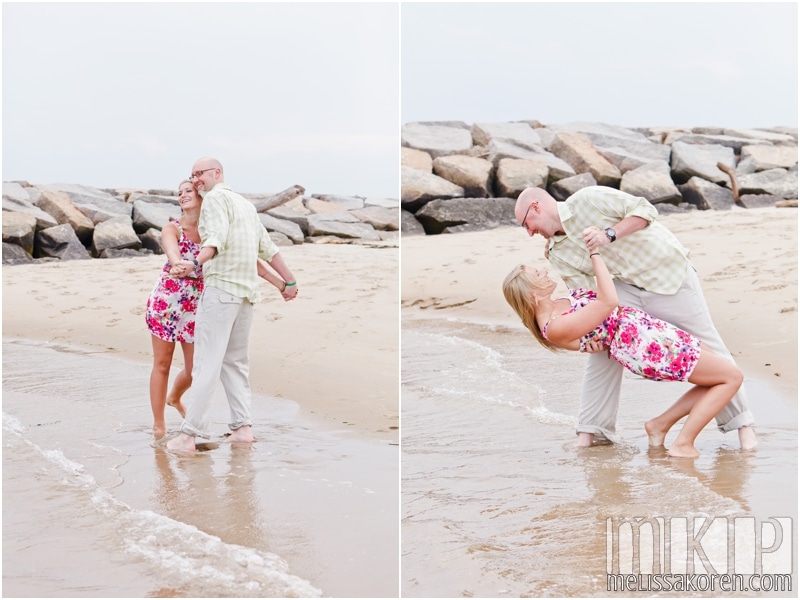 Creativity & Tenderness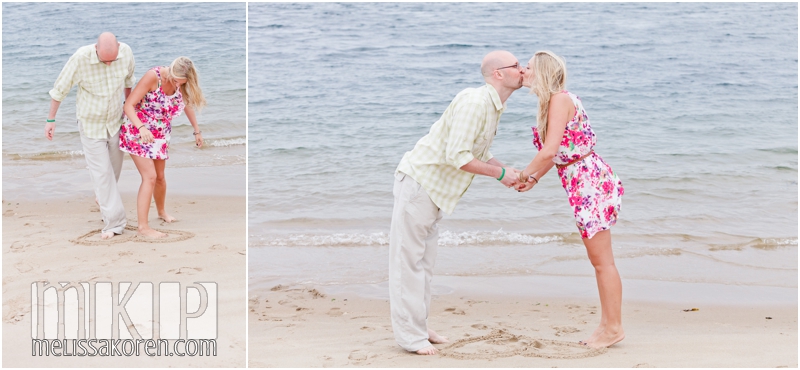 and a healthy dose of "You're not a suave as you think you are" <3 😉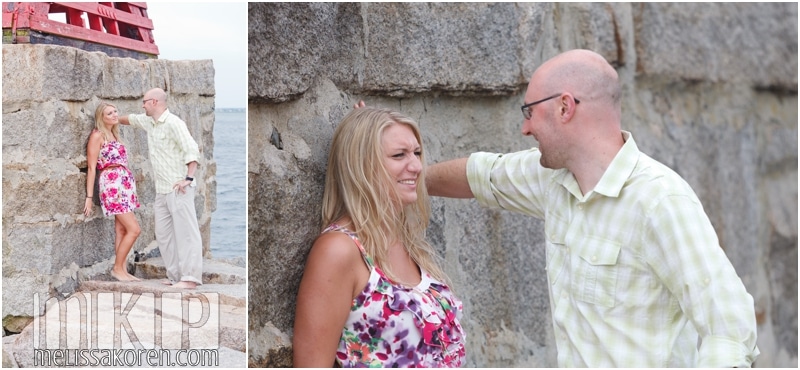 Did I mention they're committed to bringing sexy back?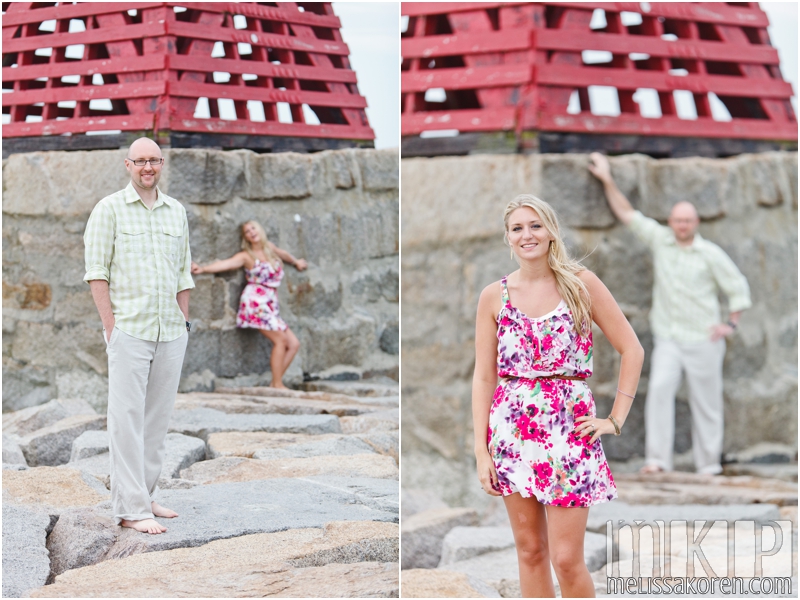 all the way back.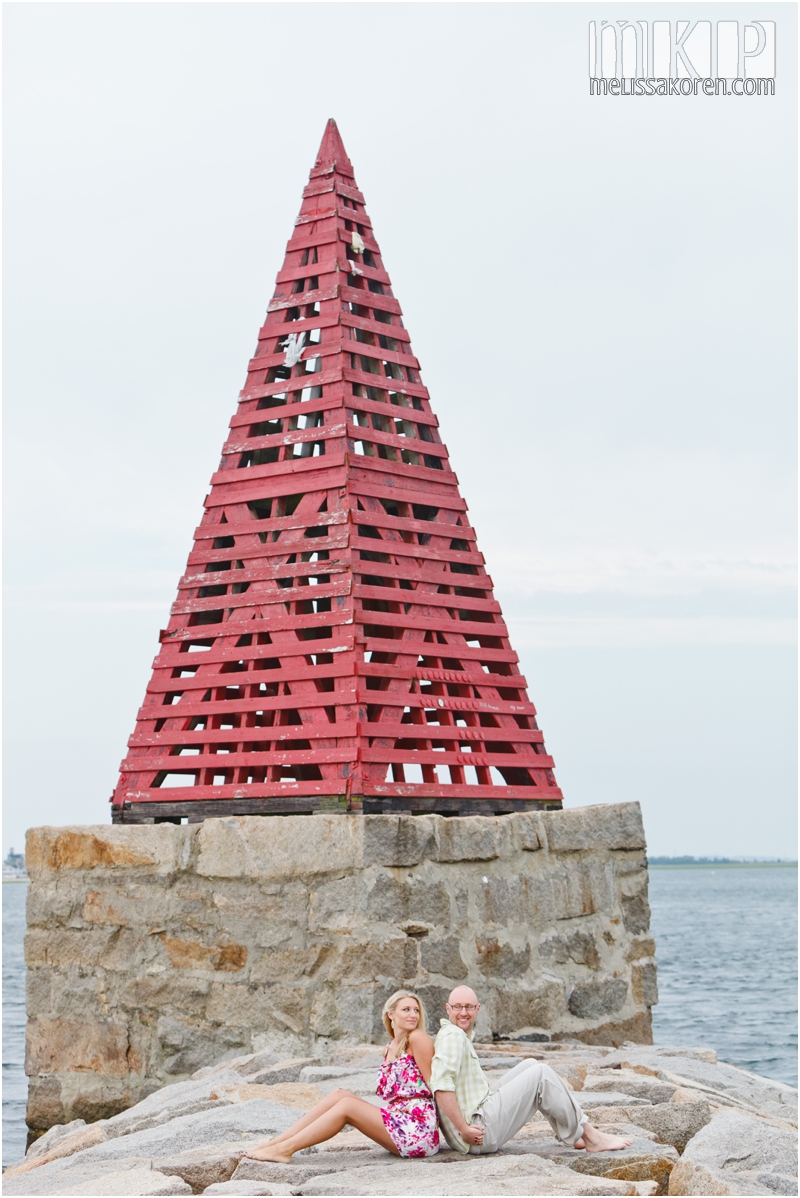 I think the best adjective of the ones so far though is comfortable.  They're just a perfect fit.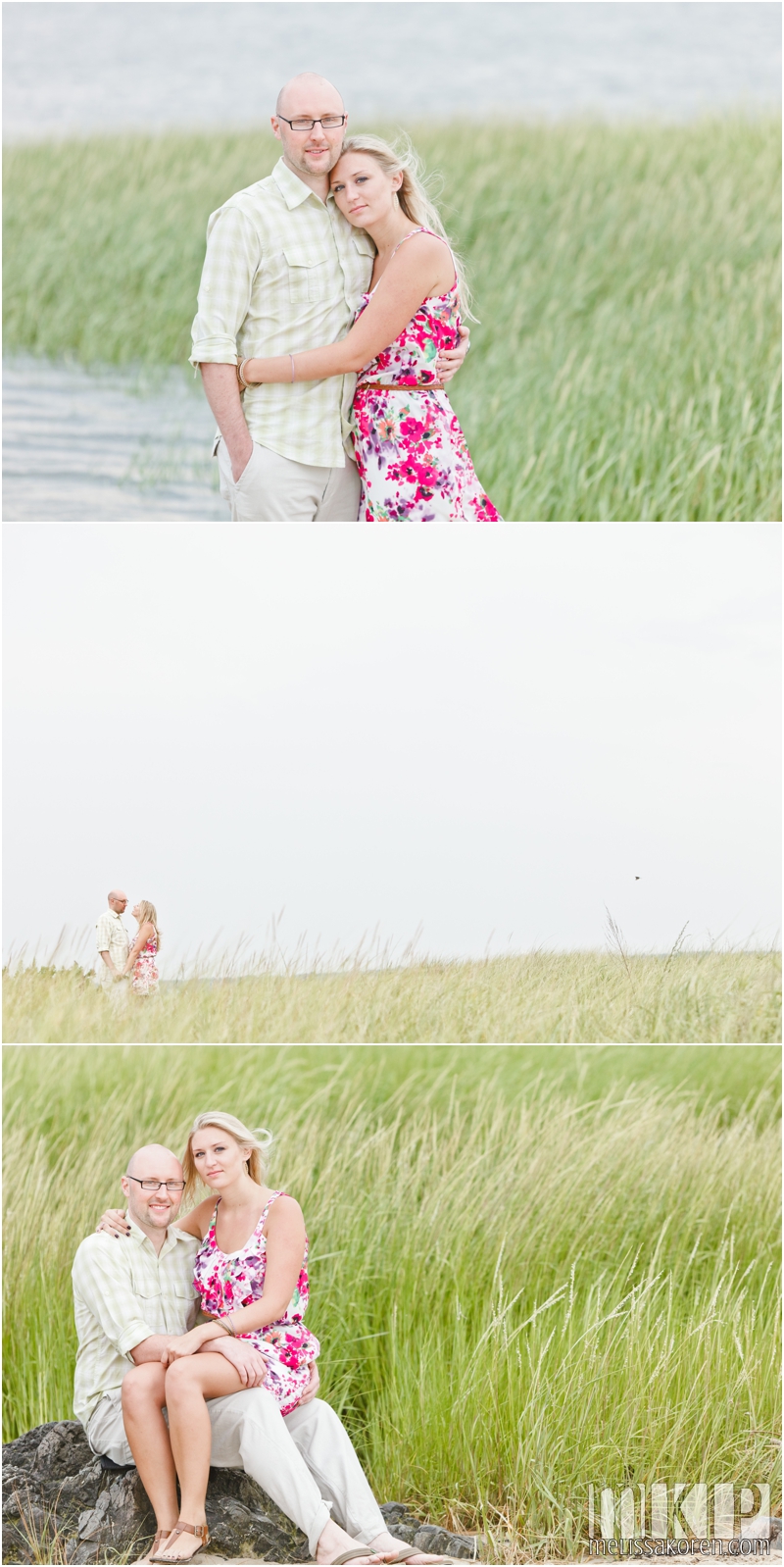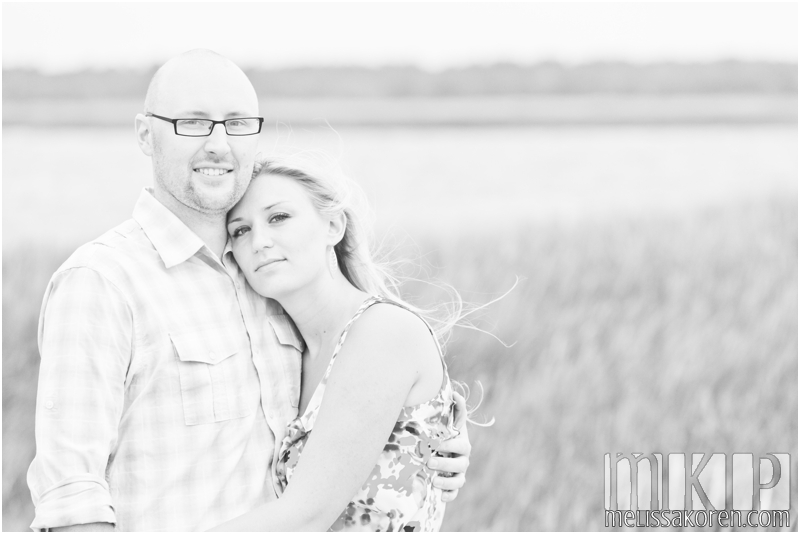 We finished up in the first part of Saliburyport and headed over to the second part of our adventure.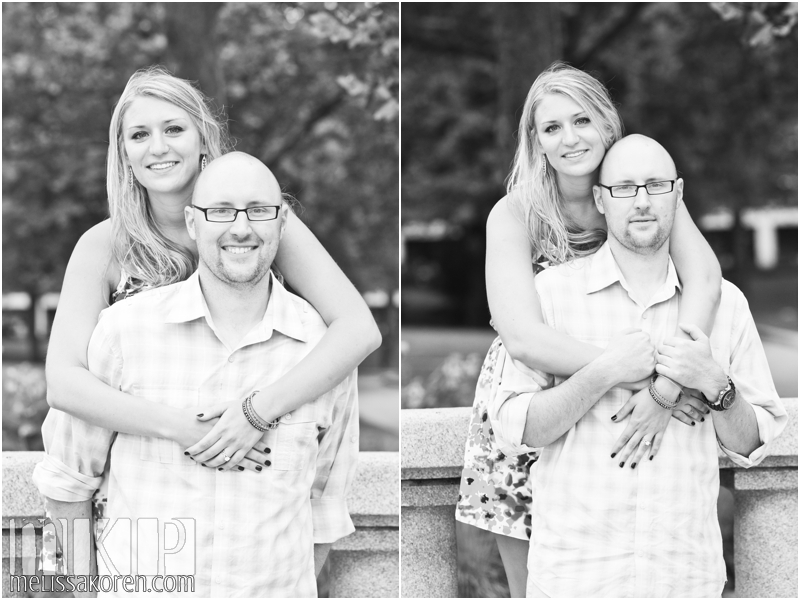 We kept willing the sun to come out and play and give us some happy light, but it only listened for 90 seconds or so.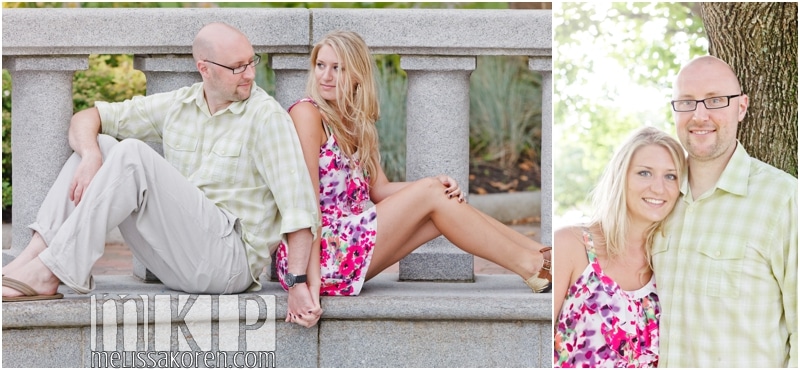 Their one request was to incorporate this awesome mural. check and mark.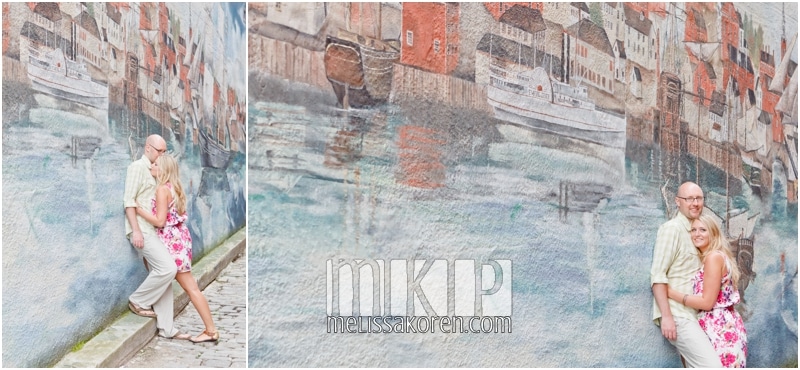 I have a thing for arches, and the sun complied for another few minutes.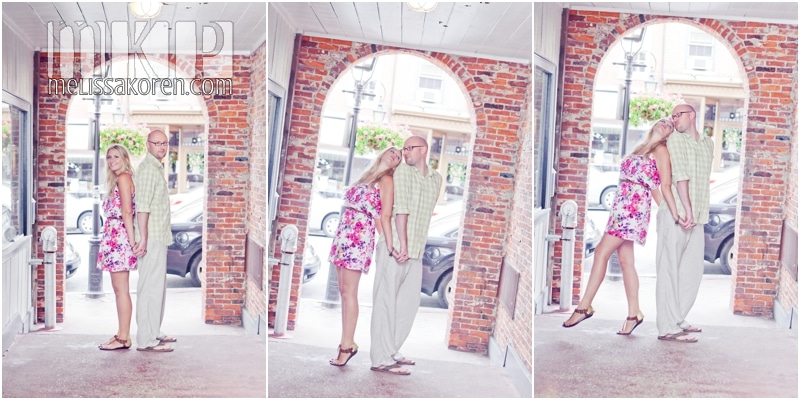 blingity bling!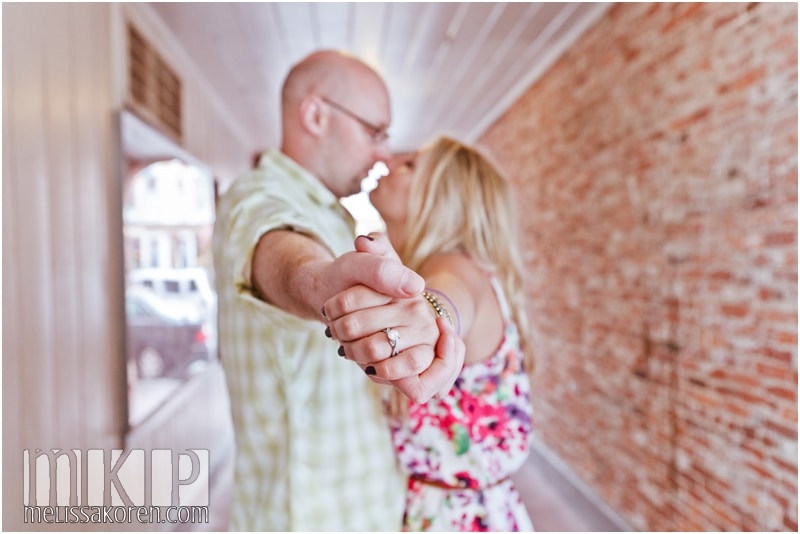 After we finished up shooting, they invited me to join them for dinner at the Grog.  We had a great time laughing and talking and chowing down.  I think i got the Sweet Potato Burrito: Spicy mashed sweet potatoes and black beans wrapped in a tomato tortilla. Topped with melted jack cheese and salsa .. and if I didn't I should have, it's my favorite thing there.  And if I did, it's been a long time and I could go for another one. Photoshoot in Newburyport anyone!?
Just short of six months until I get to hang out with these two again.  I can't wait!