Remember that weekend in July when we were all going to melt? 96 degrees and 85% humidity?
Well, that's the day that Laurie Beth (LB!) and Nick got married. A heat wave never looked so good. It was nearly impossible for me to narrow down the shots for this post. I wanted to share them all!
I arrived at Zorvino Vineyards and was greeted by these adorable custom signs!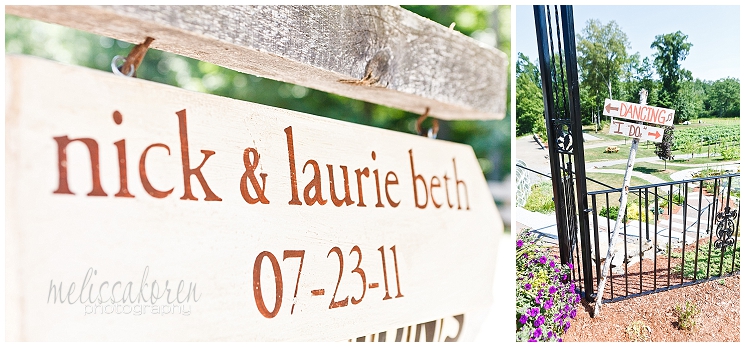 Then it was up to the bridal suite to find the girls. The stunning, gorgeous, fantastic girls. I'm 100% sure LB could have a career as a Cover Girl model should her whole "being a lawyer" thing not pan out. 😉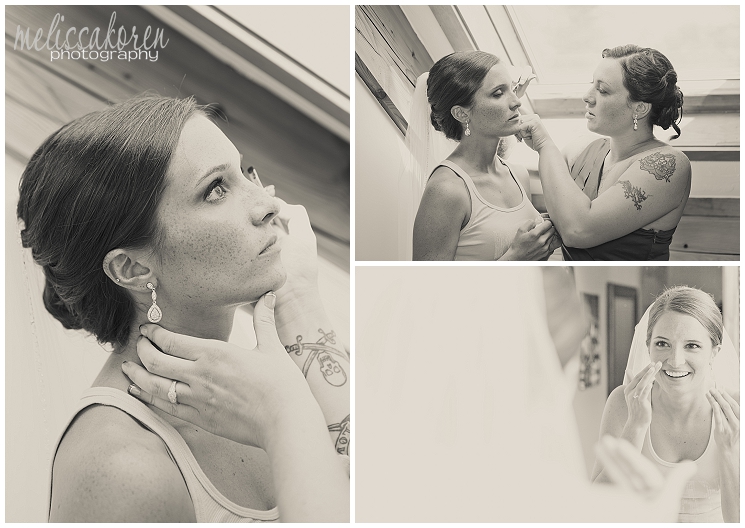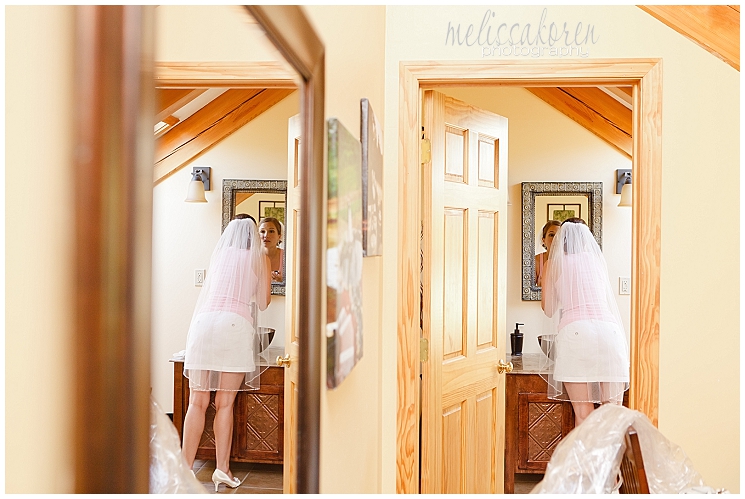 Trying to stay ahead of the heat wave!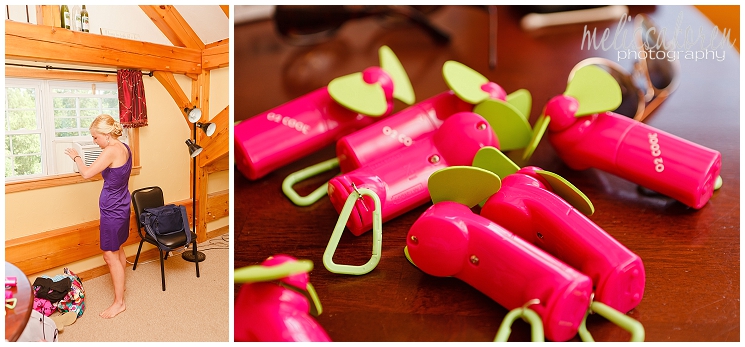 This little guy was so good all day. Even when he was frustrated and not interested in wearing that adorable tuxedo, he was still a trooper.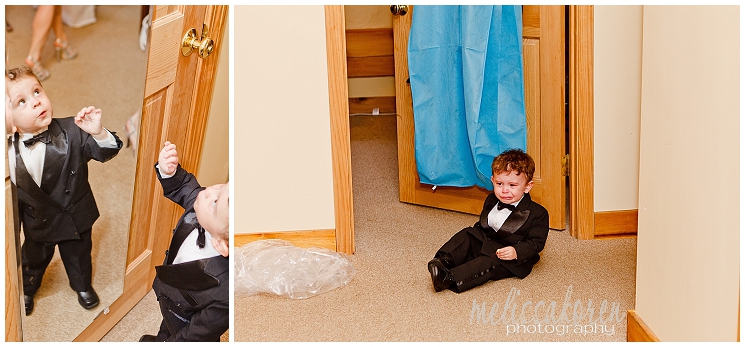 If you do one thing for your wedding, I urge you to order or make a sweet hanger for your attire. Etsy has a ton of them, starting in the $10-15 range, or you can make your own! (if you google DIY wedding hanger there are tons of results)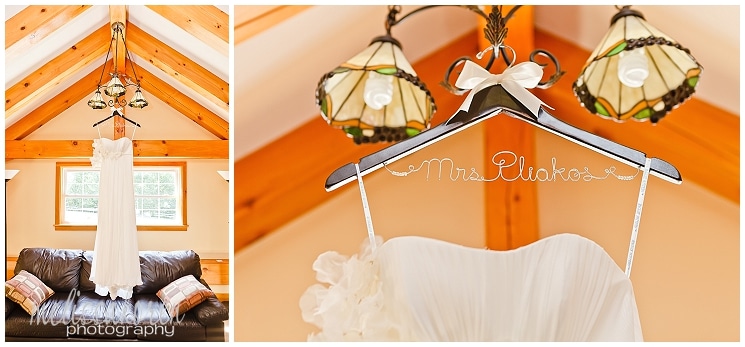 LB – you take my breath away. GORGEOUS!!!!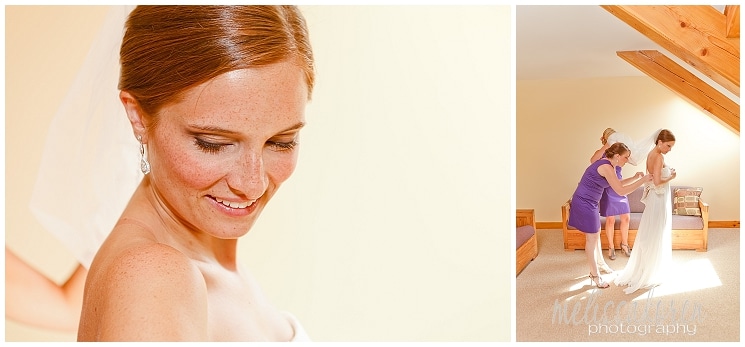 A card from her father left everyone in tears.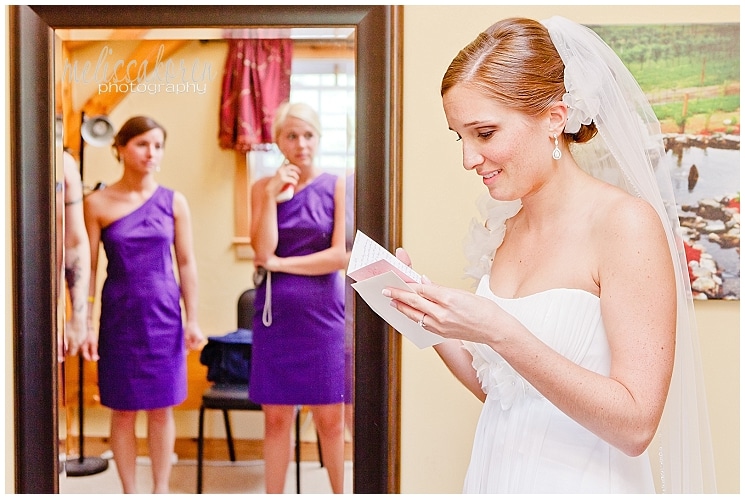 LB & Nick chose to do a first look. I'm so in love with this action – it's full of jitters and anticipation – with instant gratification of being able to embrace each other immediately and tell the one you love exactly how you're feeling with out having to wait out the duration of the ceremony. Never once have I seen it lessen the look of awe and enchantment on each other's faces the approach to the aisle/officiant commences after.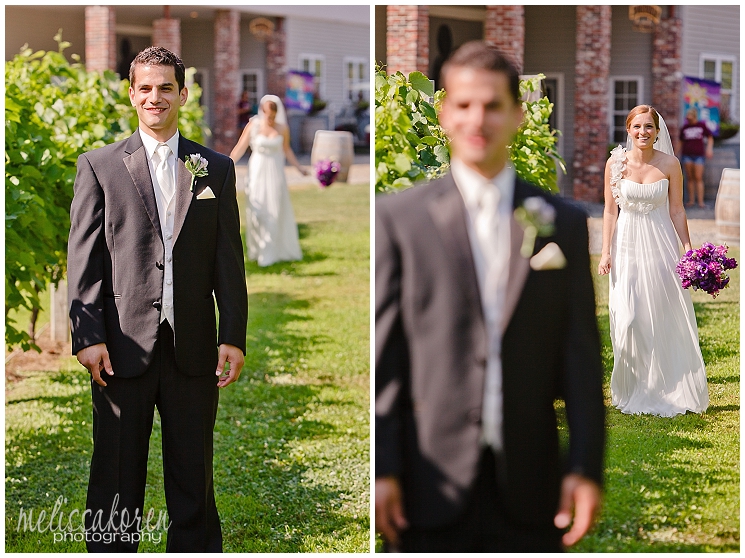 Nick was so sweet though – and refused to kiss her on the lips until the ceremony. The perfect combination of first look/not first look if you ask me!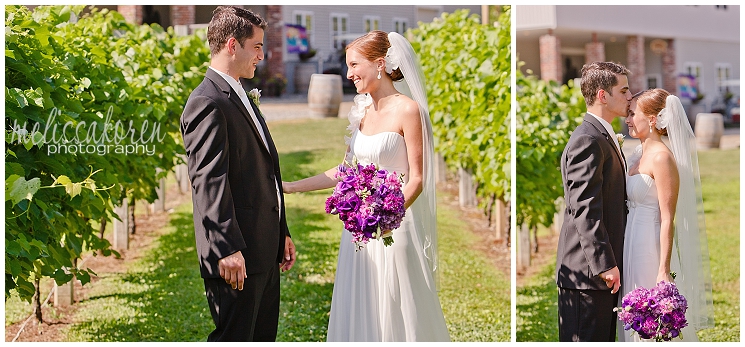 This quiet few minutes together gave them peace of mind and time to really take each other in before the craziness of the day began.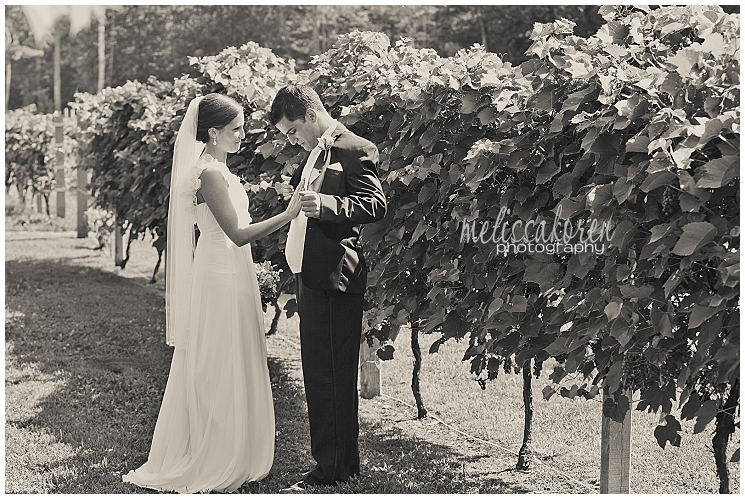 And allowed us to get some of the "formalities" out of the way too – more time to party later!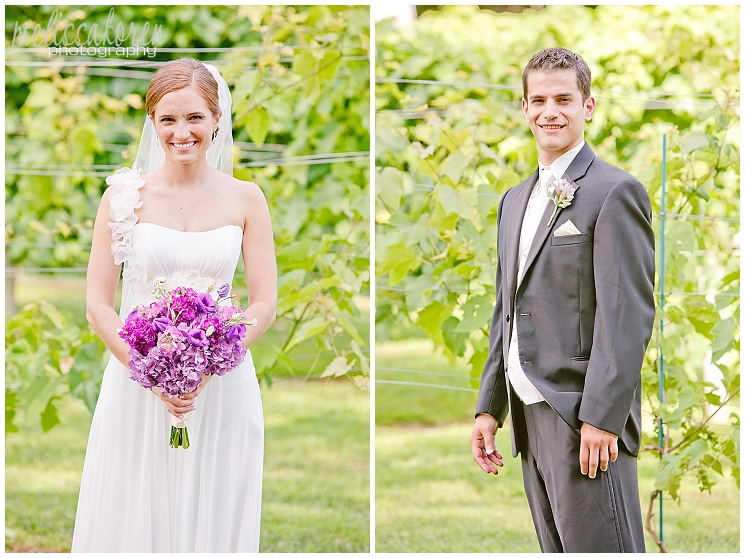 Here's the whole gang- cutie patootie included. He had no interest in standing and promptly plopped himself down on the ground. I love it! Kids have their own agendas and forcing them to do "the right thing" can just cause undue stress for everyone involved. Let them march to their own drummer a little bit and the results can be adorable! – Oh, and have I mentioned how hot it was? Nick's brother Alex was at the ready to keep his brother picture perfect all afternoon 😉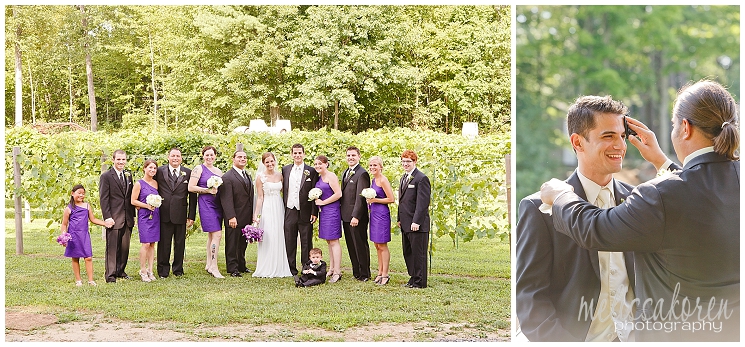 The other great thing about the first look was that we all had time to duck back inside Zorvino and cool down and hydrate. I must say the staff there is always fantastic, but they were especially good about making sure everyone, myself included, had access to water!!
After a cool down it was time to get down to the business of marrying.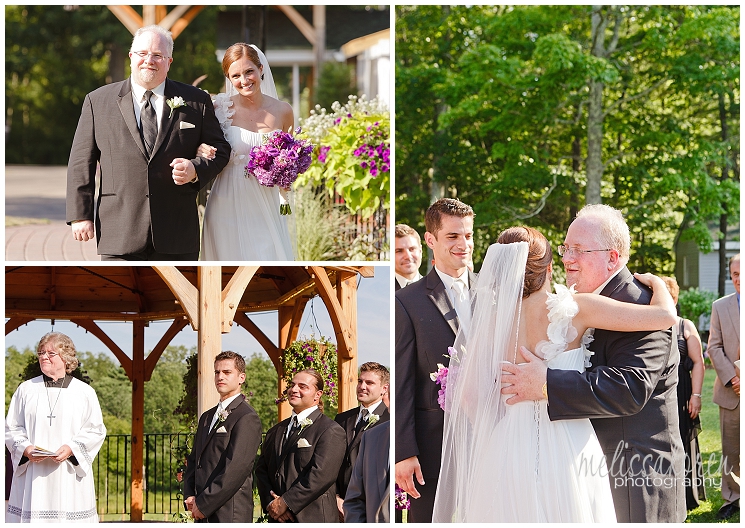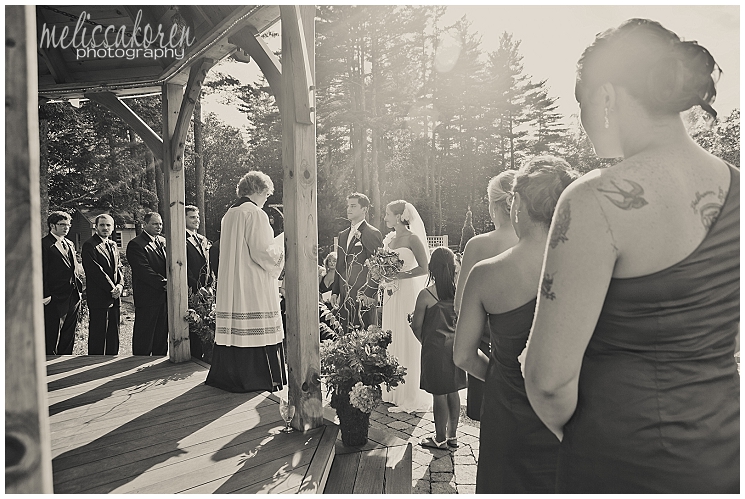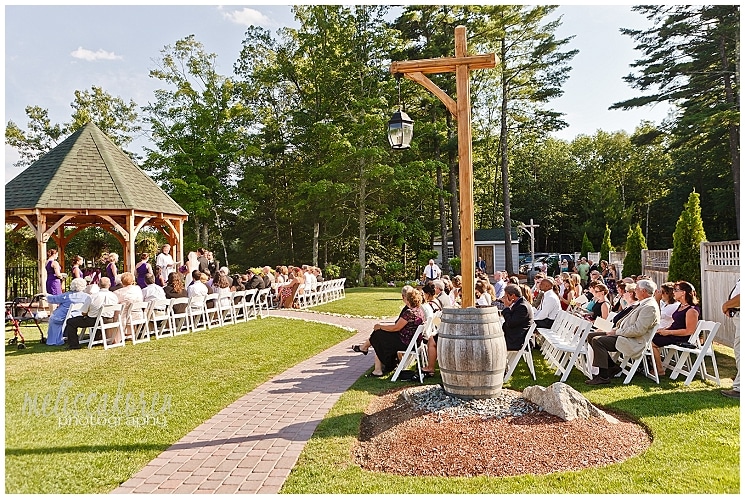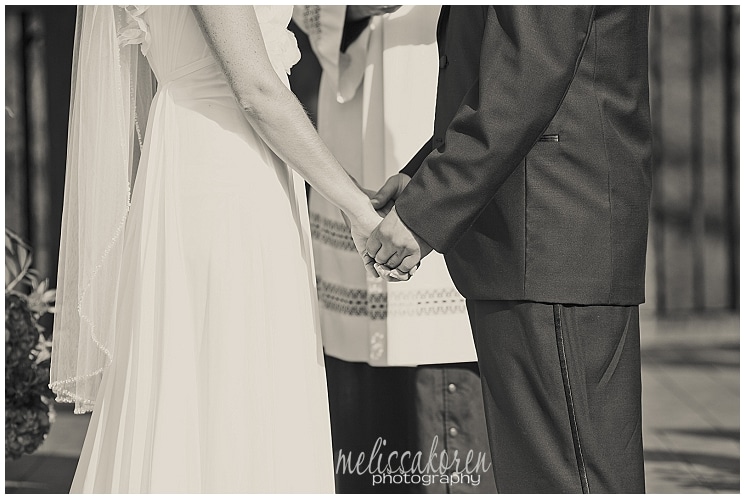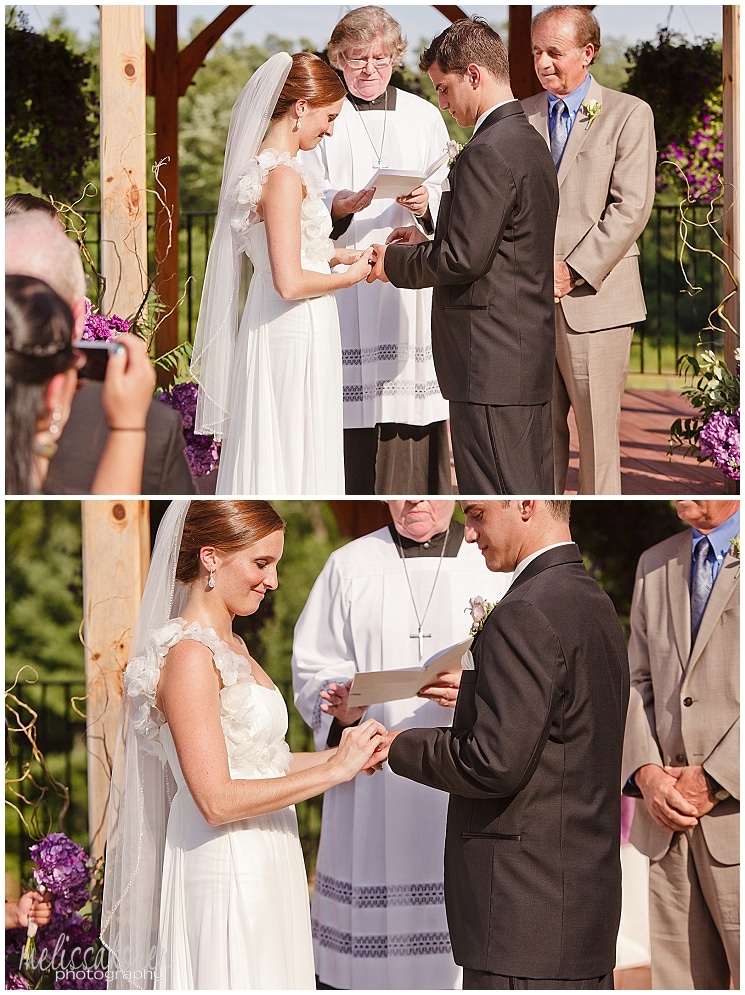 Nick is Greek (you know, in case the hanger saying "Mrs. Pliakos" didn't give it away) 😉 They incorporated some Greek traditions in to the ceremony, including the Crowning Ceremony, performed by his Uncle (I think, sorry if I'm wrong guys!) and his brother.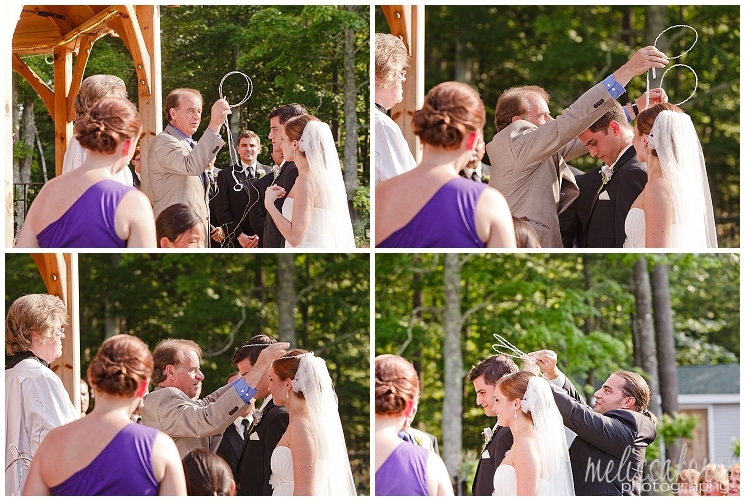 s|w|a|k!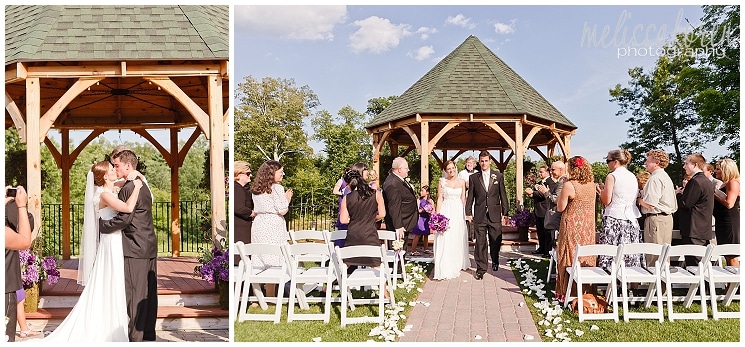 After the ceremony we took a few moments to wander the grounds at the vineyard and take some newly wedded photos!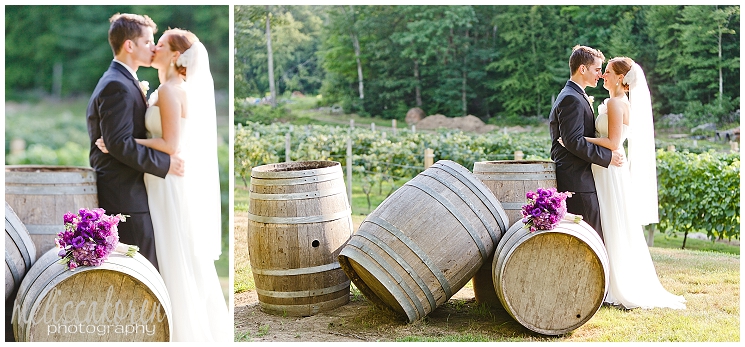 These two should be catalog models. For real.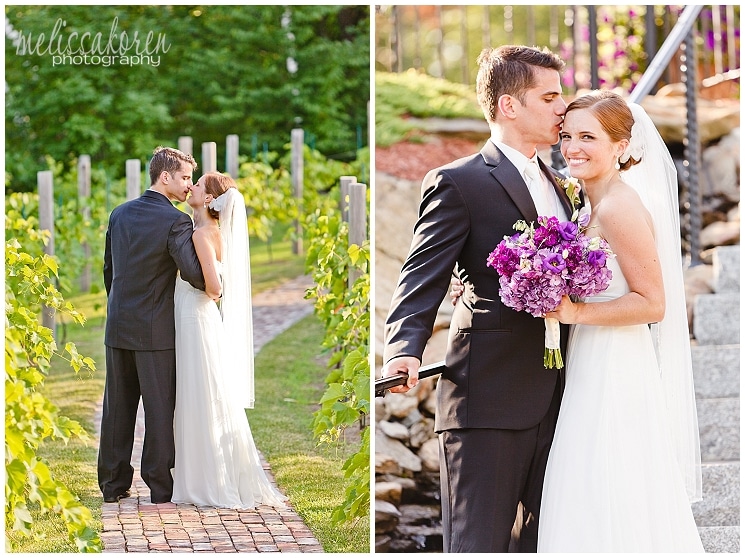 This is probably one of my top ten memorable wedding happenings. The day before the wedding I get an email from LB.. "OH and another thing– my little sister is 8, and she is the biggest tomboy ever, so she's wearing a dress for the ceremony and then I got her a tux to change into for the reception, and she is SO excited. Can you try to get a couple cute pictures of her in it? That would be awesome :)" And photos we got! And let me tell you, she rocked that tux all.night.long!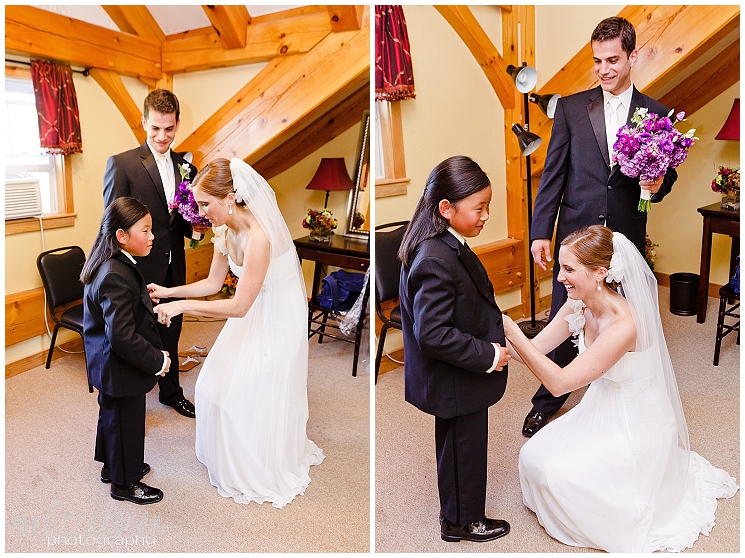 The reception started off like most, entrance right into first dance surrounded by love and friends and family-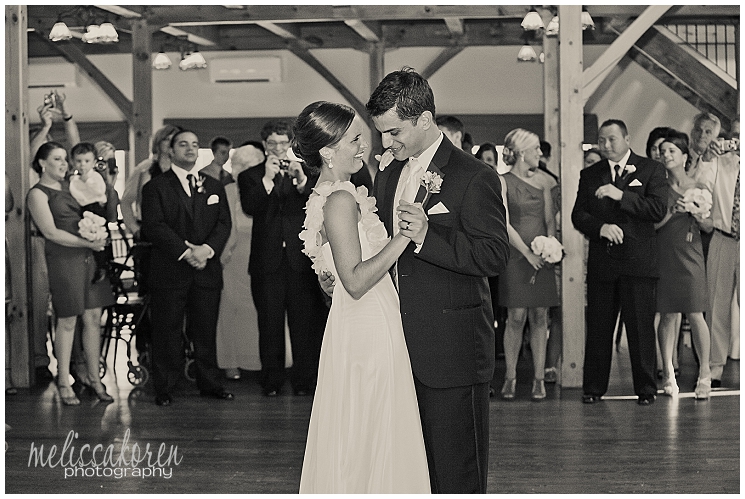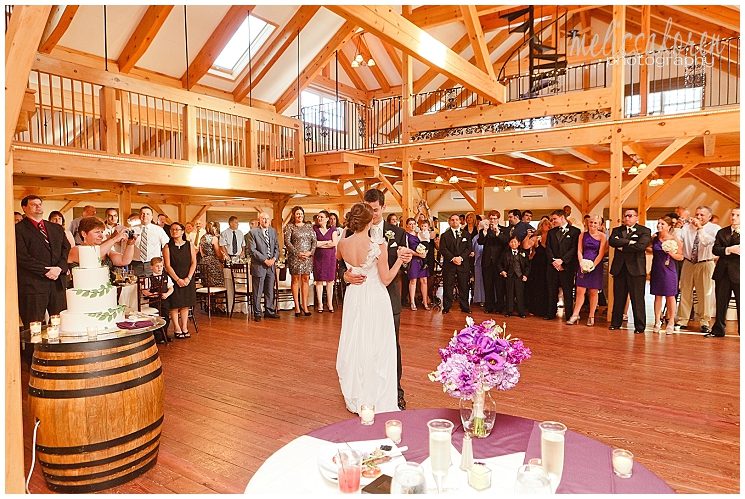 I headed up to the balcony to get the bird's eye view, and when I looked down, I saw all the love and friends and family – and the couple being showered with money!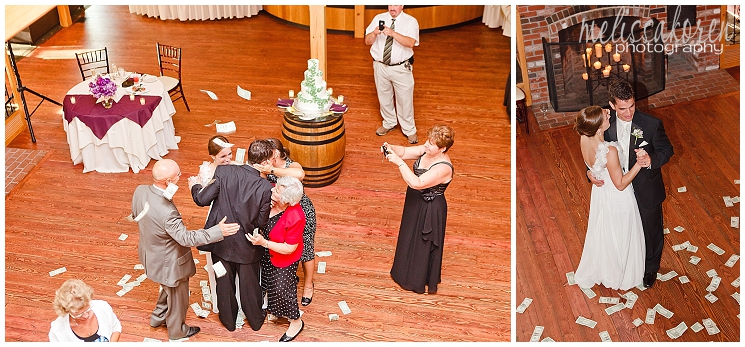 Like I said,I have a hard time narrowing down my favorites in this wedding, but this is definitely one of them.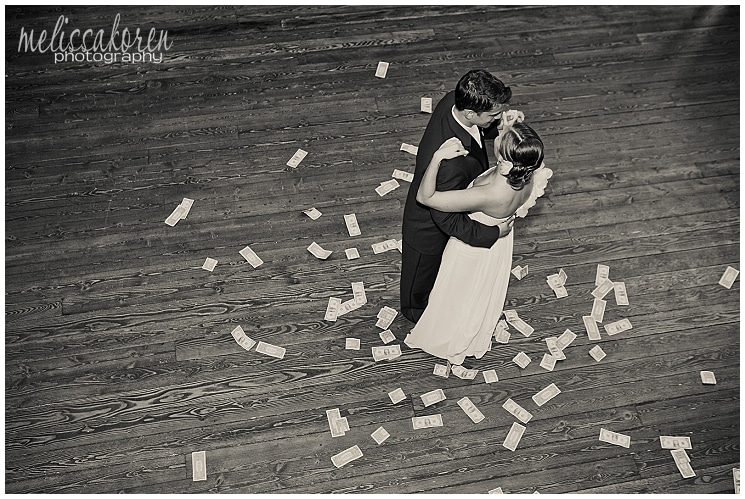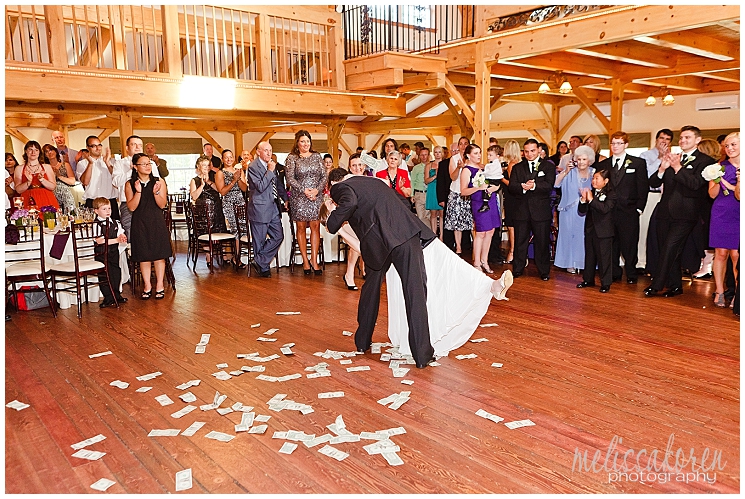 The cutest part? Anytime there was money thrown at the couple, the kids had to run around and collect it for them. My next wedding will be a Greek Wedding.. I mean, my name is Greek, so that's close enough right? (oh yes, Melissa Koren.. it means "honey bee, little girl" … thanks mom & dad) 😉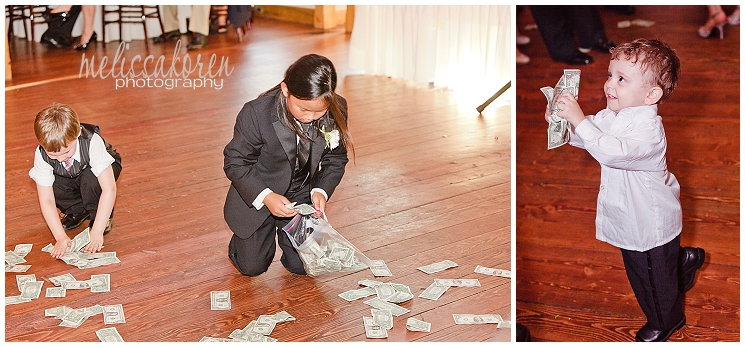 A wedding's not a wedding until Bumblebee & Optimus Prime show up. True? True. Plus, in order to get a picture of this handsome face, I had to give the Transformers their closeups. 😉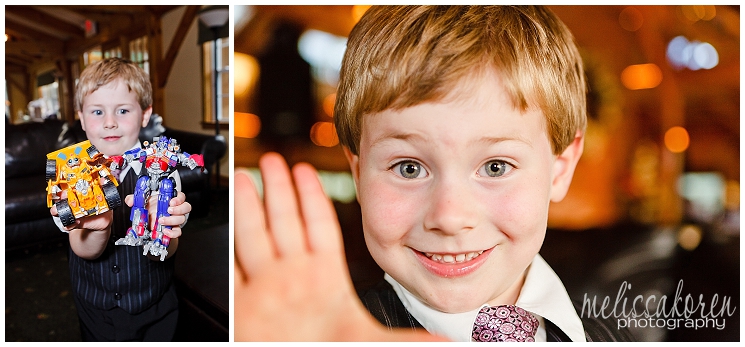 I loved the simple, colorful centerpieces!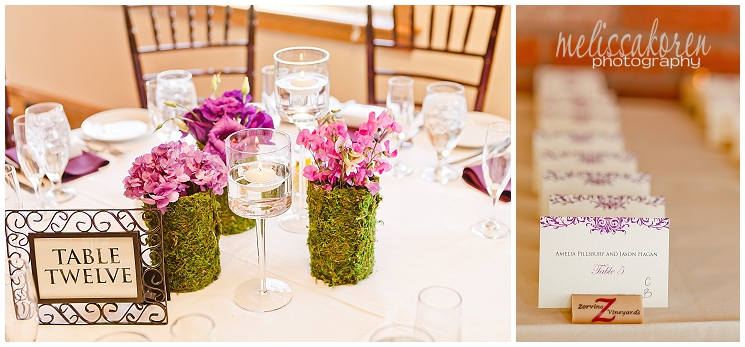 And the vineyard themed cake!
s|w|a|k (and frosting this time too!)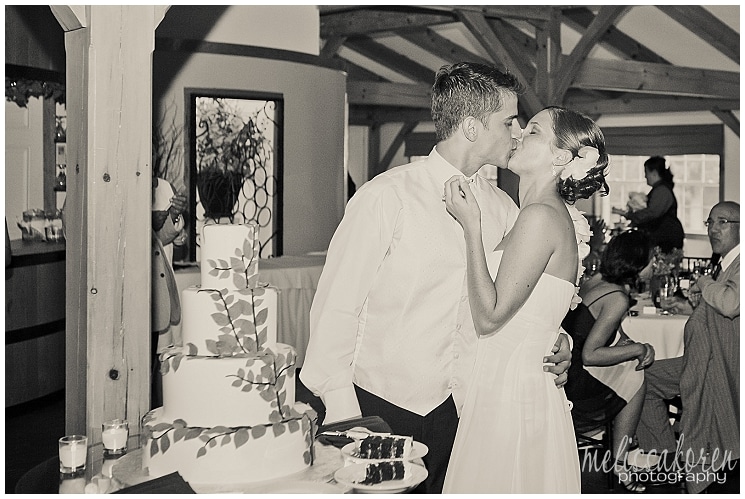 And then the dancing began.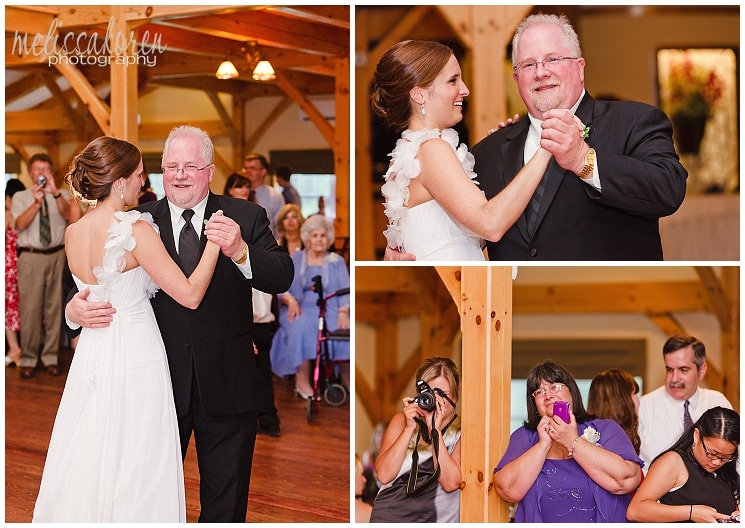 I love when other cultures are infused into "American" weddings. LOVE IT. And with that, I have make a confession .. I can't possible write this whole post without admitting how much I loved the movie "My Big Fat Greek Wedding". How I want to fix everything with Windex. And how this is also probably one of the top ten dance moments for me. *dork much?* yes, yes I am.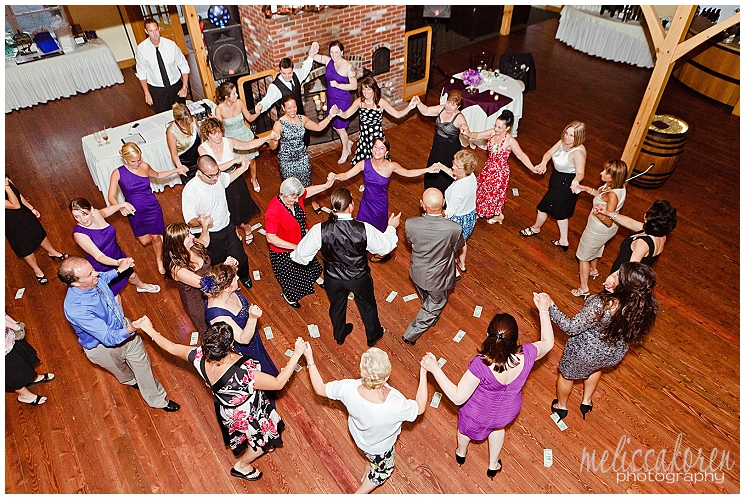 LB and Nick monopolized the dance floor all night long. I know I've mentioned it before, but I can't tell you how much I love it when the couple actually gets down at their wedding!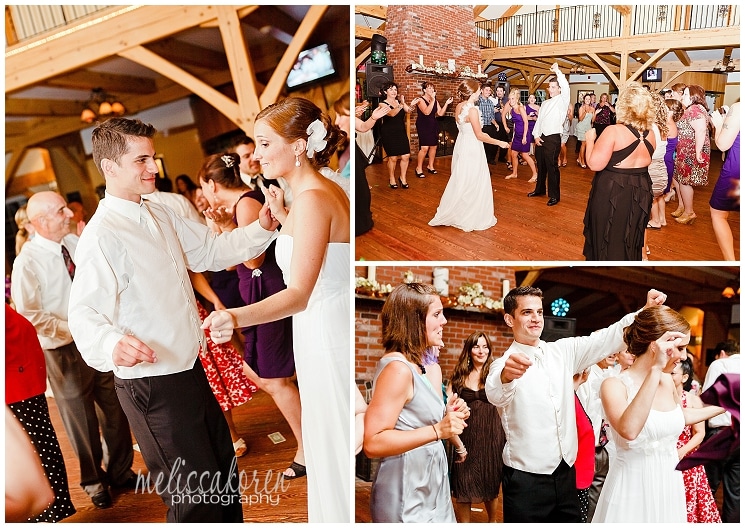 And speaking of getting down – remember how I said Julie rocked out in her tux? Well she not only rocked out, but she threw down the dance gauntlet repeatedly. And won time after time! Show 'em how it's done girl!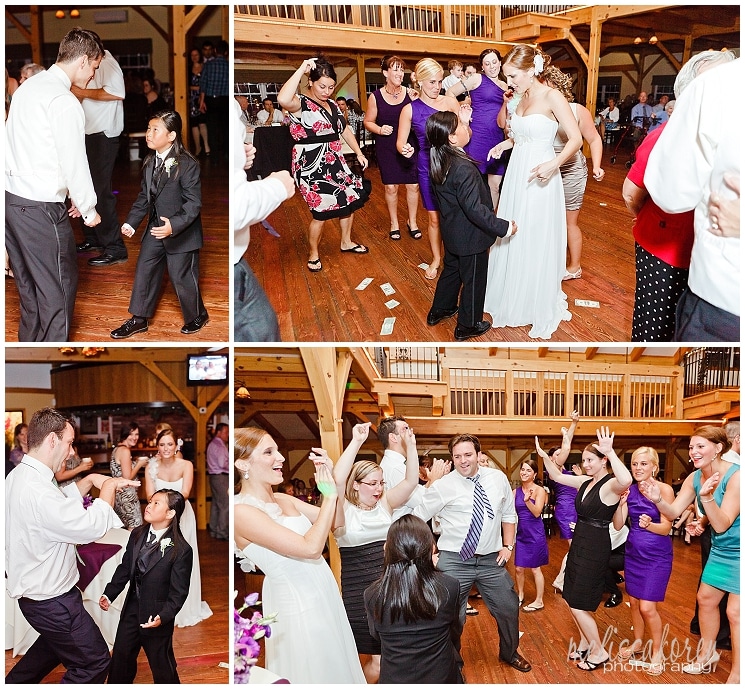 Just before I was about to leave we tried to find a quiet corner to sign the marriage license. Alex procured a makeshift desktop from out of nowhere! He's magic that one!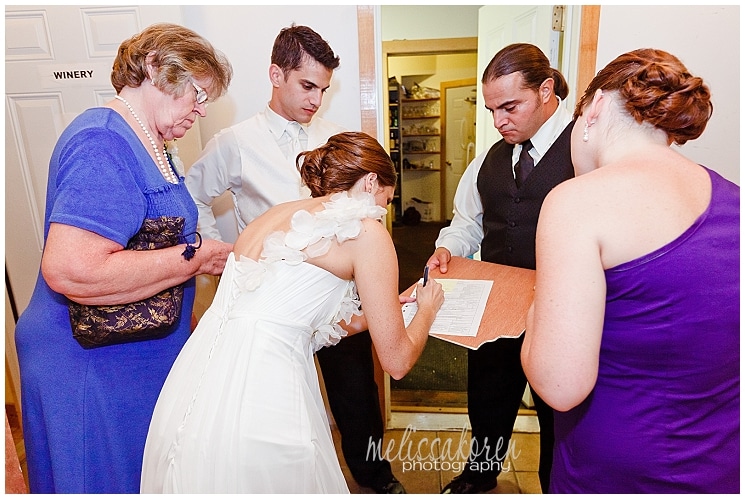 With the sun gone to bed for the evening, the air had cooled down a bit. We snuck outside for a few final photos and I bid LB & Nick a fond farewell leaving them to their happily ever after and taking with me another chapter of phenomenal characters in the m|k|p story.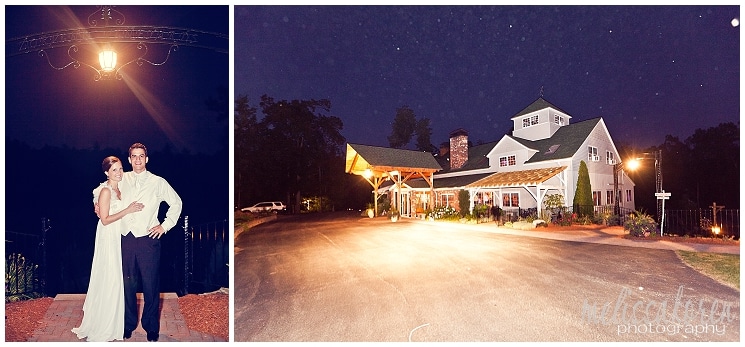 LB & Nick took a moment to review me on WeddingWire. And for that I am honored and humbled! Thank you so much!
When we chose Melissa to be our wedding photographer, we had no idea that we would also be getting a seamstress/medic/extra bridesmaid extraordinaire! She was WONDERFUL and literally saved the day about 8 times. Example: when someone stepped on my gown and broke my bustle during the reception, she dropped her camera, whipped out a sewing kit, and sewed me a new bustle in 2 minutes flat. AMAZING. Throughout the day, she was calm, relaxed, and professional, but at the same time, she kept everything moving so that we could get inside and enjoy our reception.
On top of being just all around awesome, Melissa took incredible photos; we literally sat at the computer crying and laughing out loud as we looked through them. Bottom line– anyone can take a picture, but it takes an artist to capture a moment, and Melissa does just that. We highly recommend her!