Colleen & Howie contacted me in August '08 when their wedding was just about a year away. They were referred by Kate & Marcus and I was so excited to be a part of their day!
I arrived at St. John the Evangelist in Concord, NH to find last minute touches going on before Howie & Colleen had their first look.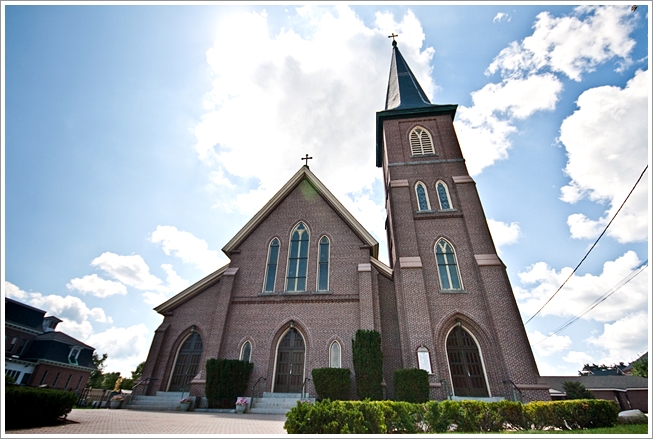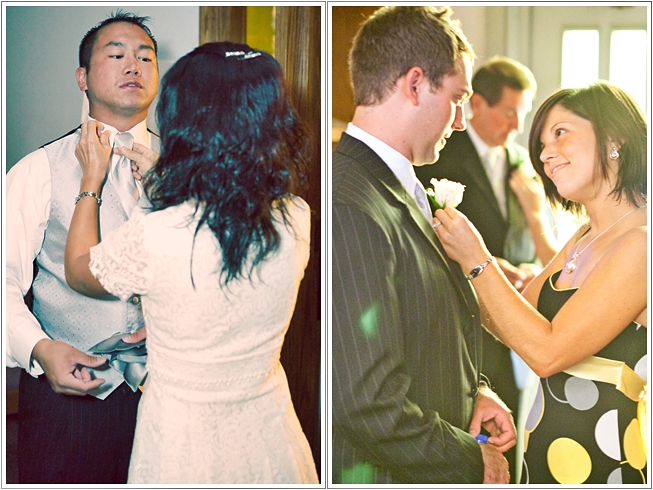 Then the girls arrived and Colleen made her first walk of the day down the aisle to meet her groom. She was so overwhelmed with emotion – as we all were watching her approach the beaming Howie.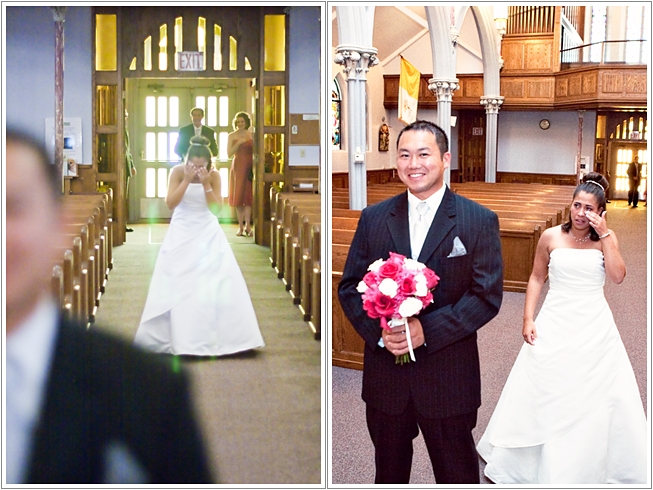 I love her Dad keeping watch from the back.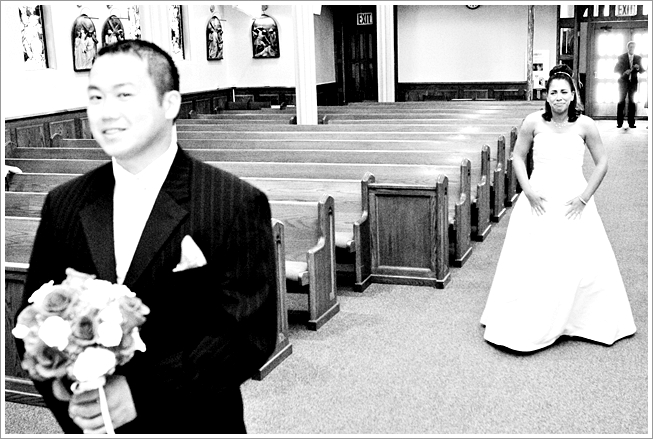 I think Howie was pleased – and rightfully so!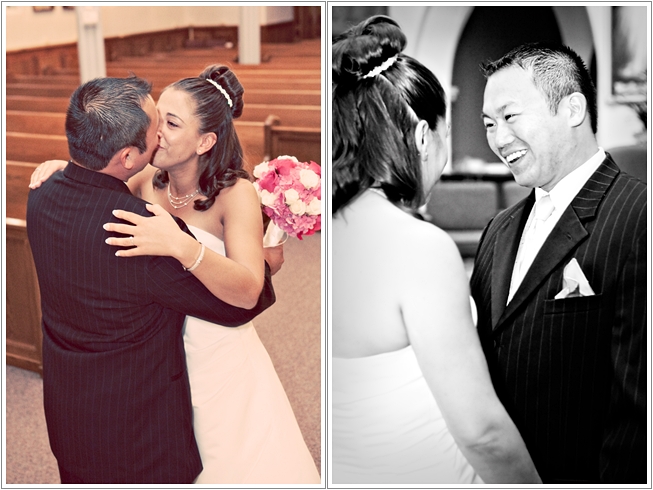 It was time for the ceremony to begin. Howie walked his mother down to her seat and took his place at the front of the church.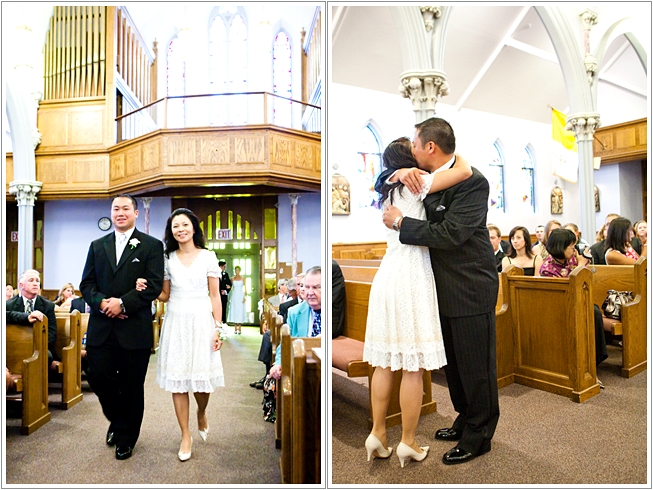 Even though they had had their first look, Howie was still full of anticipation watching Colleen come down the aisle on the way to officially becoming his wife.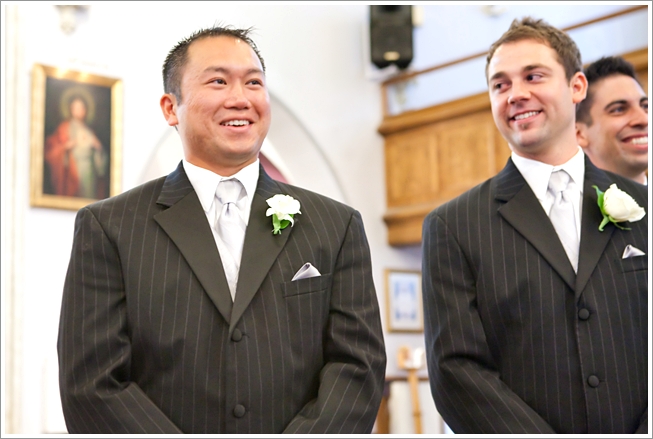 Dad was still keeping watch – I could tell that his relationship with his little girl was very special.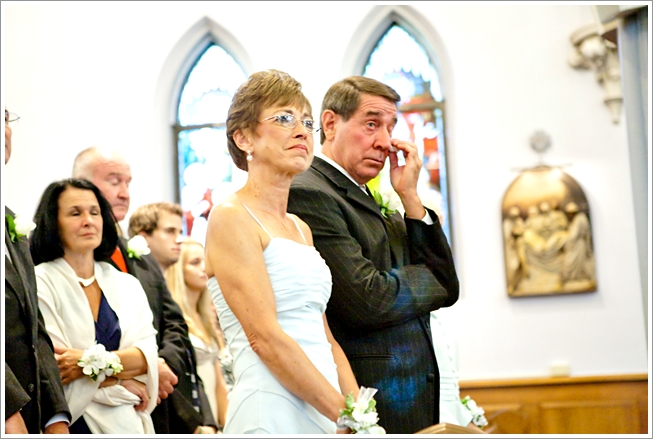 Two of their good friends performed a beautiful duet in the middle of their ceremony.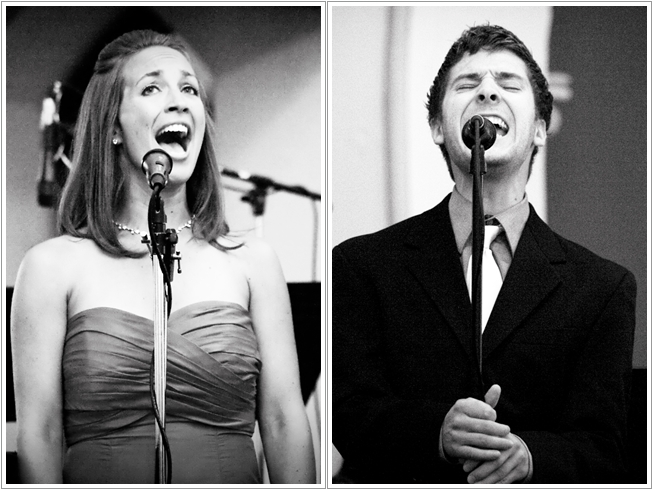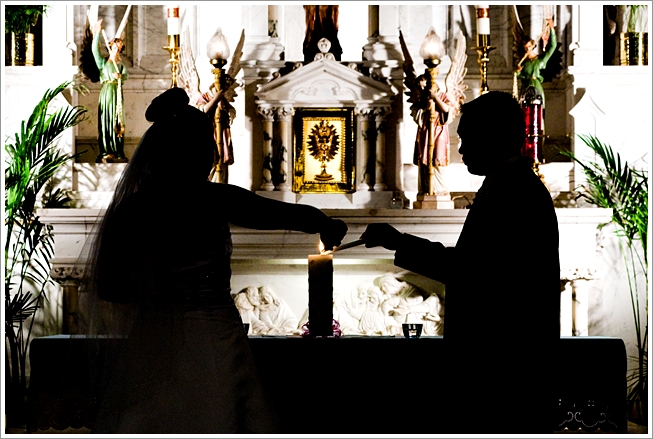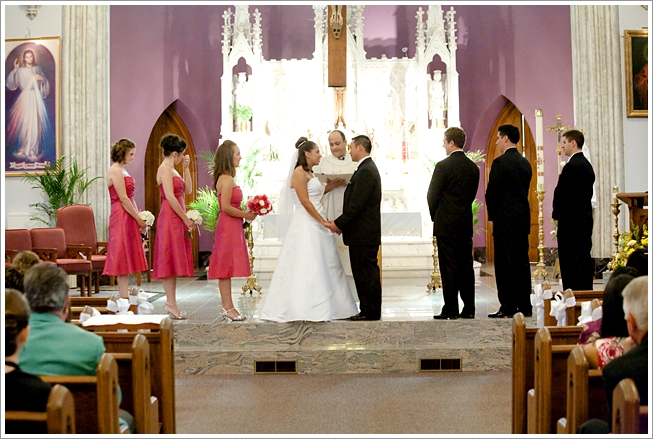 Finally married! I think the photo on the right is one of my favorites EVER. They got to the end of the aisle and turned to watch their bridal party come down after them. They were SO HAPPY!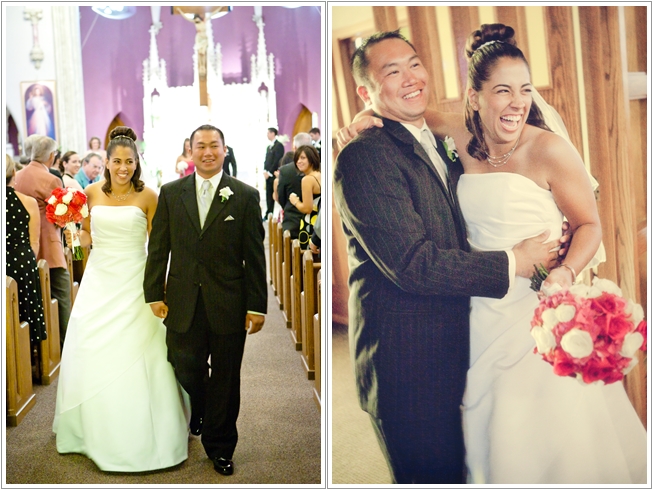 After the ceremony we headed to the Granite Rose for portraits and the reception!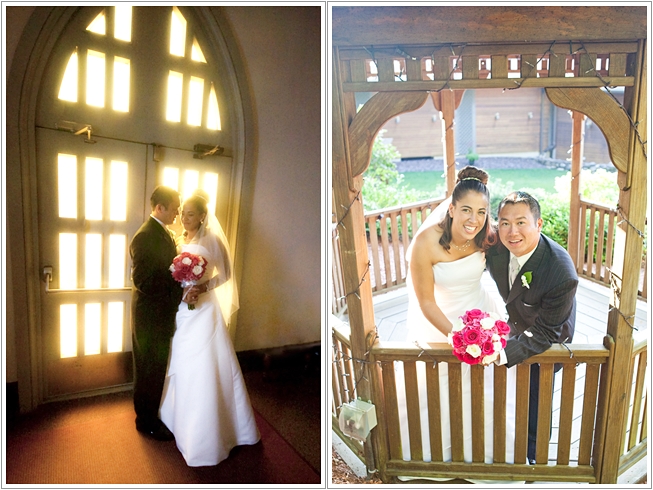 It was a hot August day and the bridesmaids were doing their best to keep their thirst qunched 😉
Hooray!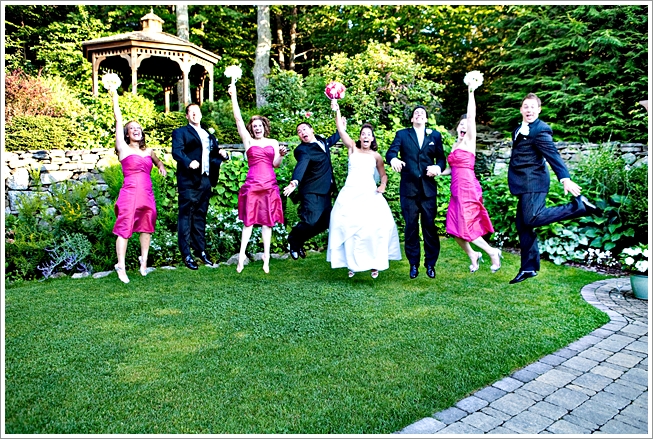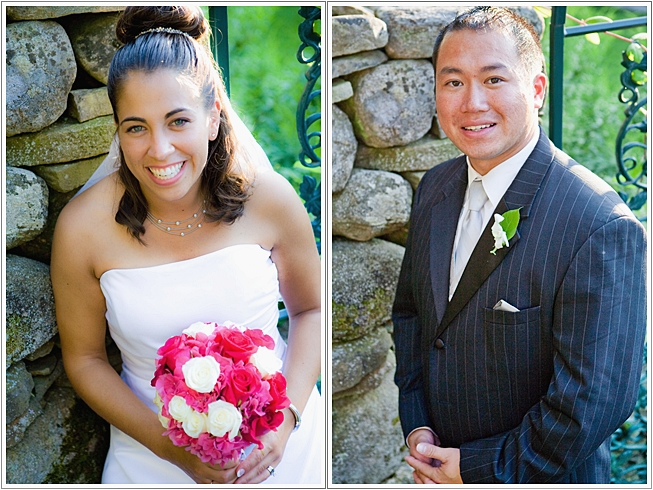 It's like the Granite Rose planted these flowers to go perfectly with their wedding! 🙂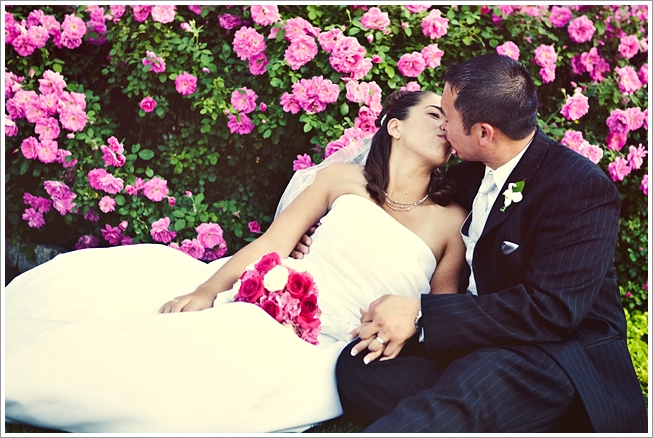 After portraits we went to the bridal suite to cool down and pop the champagne. It started to flow and Colleen didn't want to waste a drop!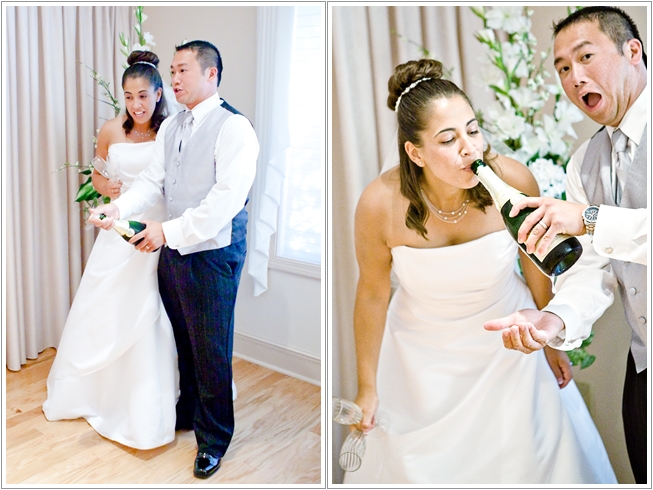 The reception got underway and the guests took their seats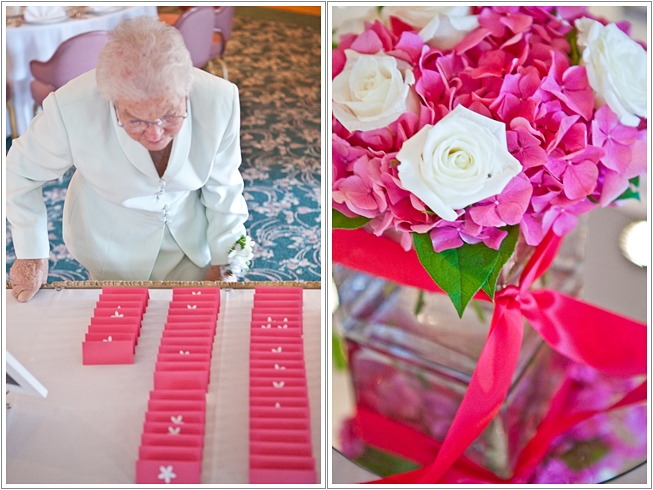 The speeches were great, every one was laughing and crying.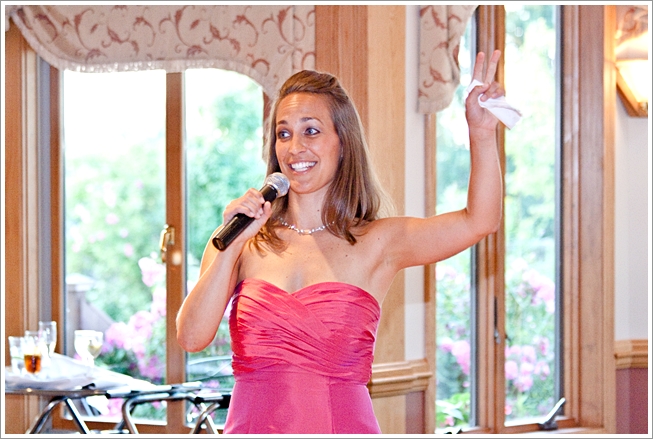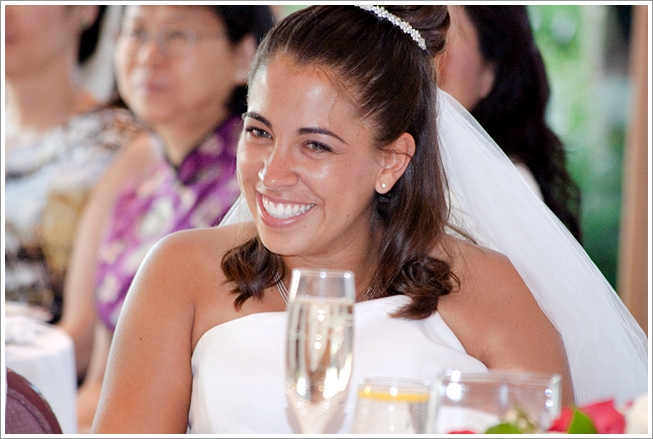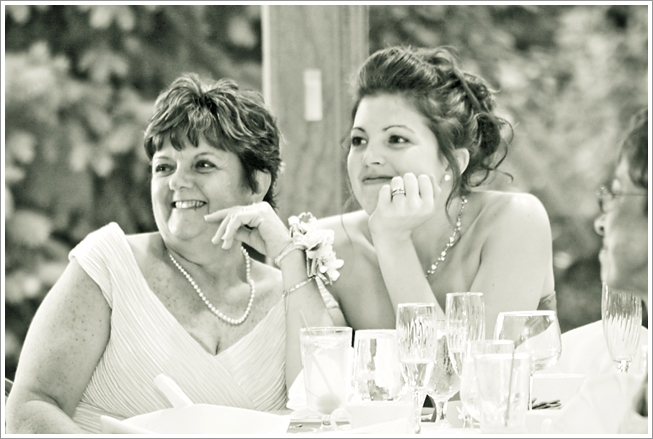 After cutting their slice of cake they took precautions to protect each others lovely outfits.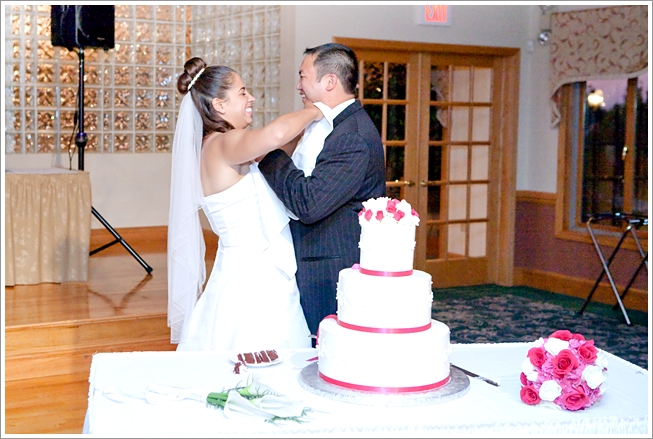 They're so cute together – I love the way they make each other smile!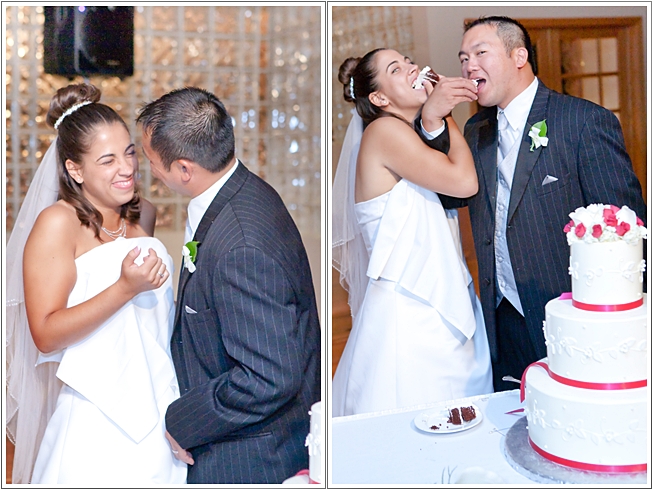 After their formalities it was time to PARTY and this crowd had that under control! I love all the crazy moves!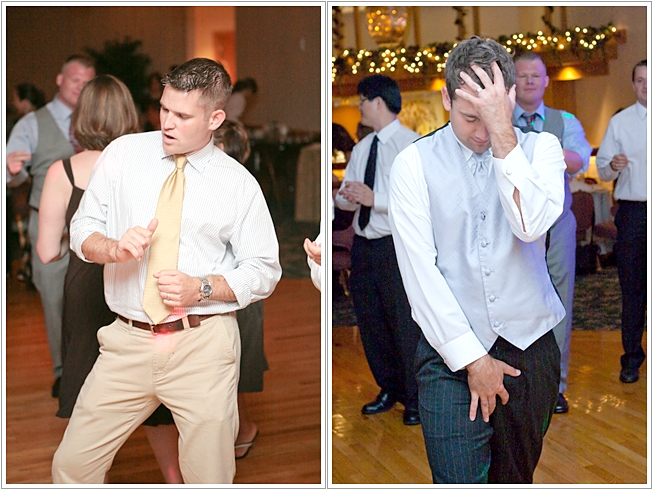 Check out the faces on the crowd on the left – I love it!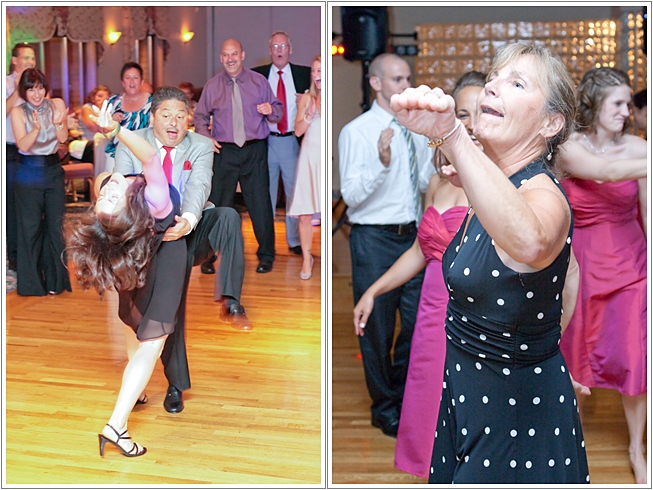 The college friends wanted to pose for a photo. I wasn't expecting this and busted out laughing when they did it.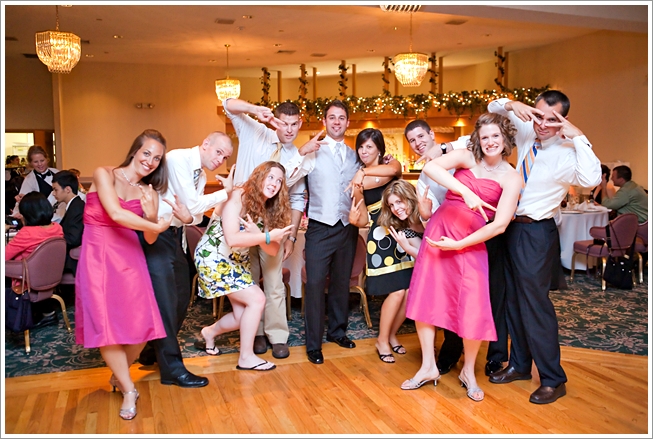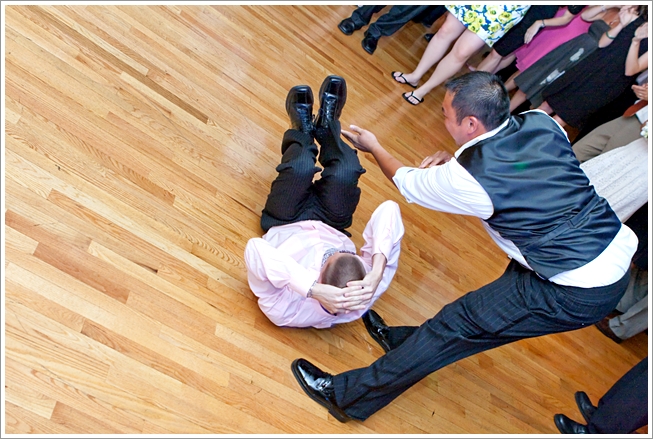 My night wrapped up but their party kept going!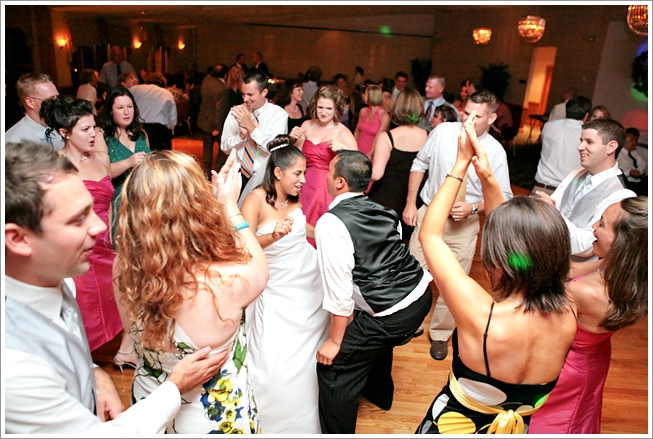 Colleen & Howie – thank you so much for having me at your wedding! I loved meeting your friends and family – with support like that I'm sure you'll go far!
Melissa, thank you so much for our beautiful pictures!! We so greatly appreciate all of your hard work and please know we will definitely recommend you to friends who are getting married! Thanks again for everything, Colleen and Howie