It's interesting – being a delinquent blogger, I frequently find myself surprised by the cliche notion of seasons.  How often is November referred to as cold, drab, dead and blah.  But here we were, half way through the month, with this glorious color & sunshine.  And the sweetest family. Courtney, is Jason (of Rachel & Jason)'s sister.  We were in chorus together in High School and had reacquainted at Jason's October 2010 wedding. I was thrilled to shoot some family photos for her, her husband, and their adorable little boy!
We met up at Stratham Hill Park to frolic in the fall weather.  GORGEOUSNESS! Simply Gorgeousness!!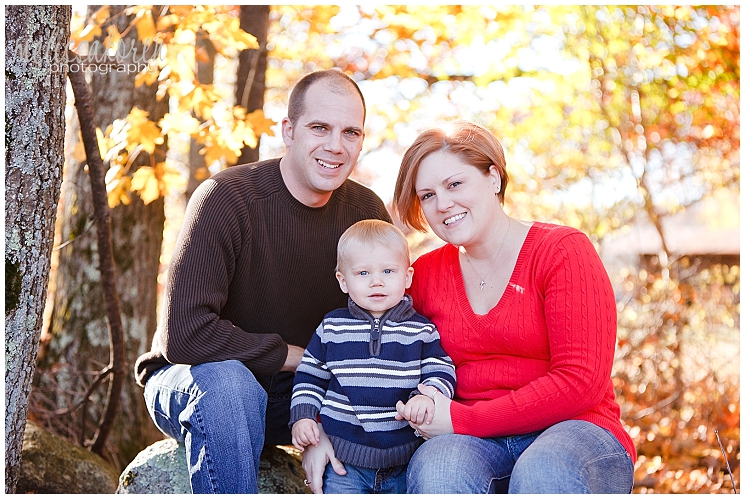 I was trying to get Riley to laugh at me by throwing leaves on myself while shooting – I actually got them framed in the mix of it all – I love this one for purely geeky reasons 🙂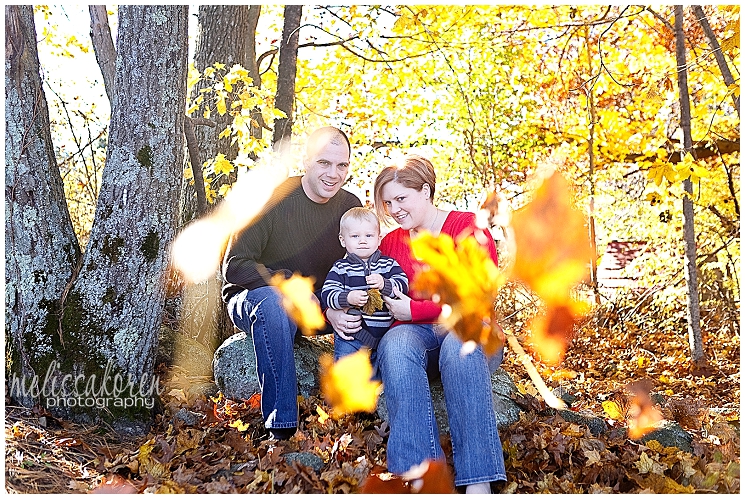 Blonde hair, blue eyes, steely looks. Watch out ladies, he's going to be a heart breaker. <3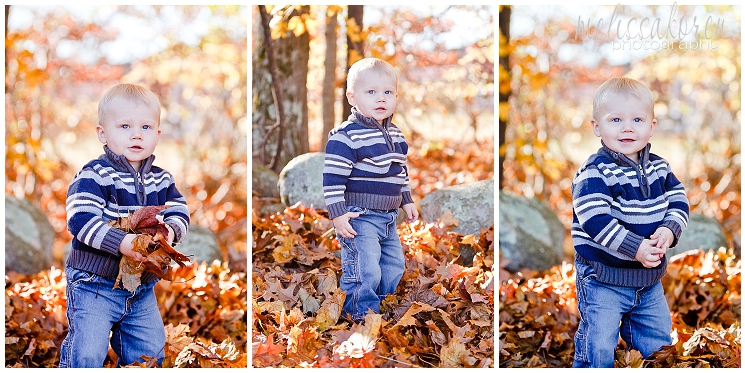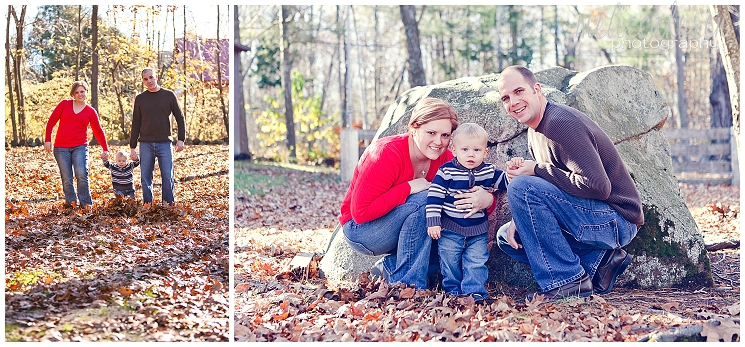 Such a lovey boy!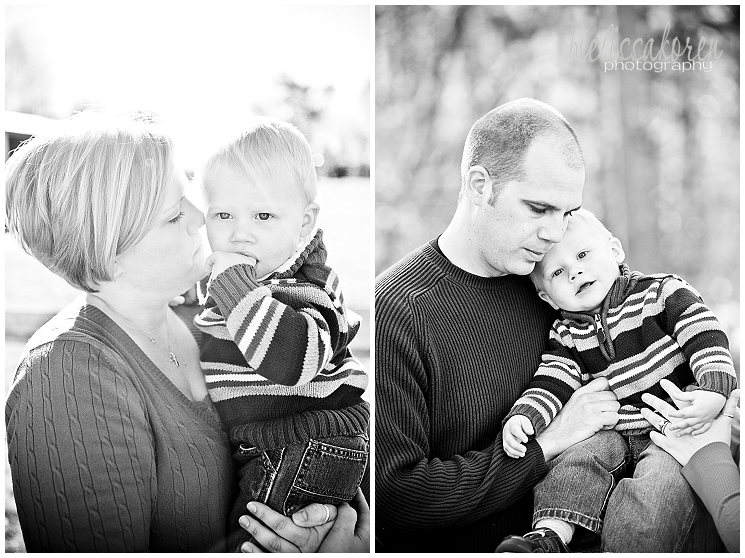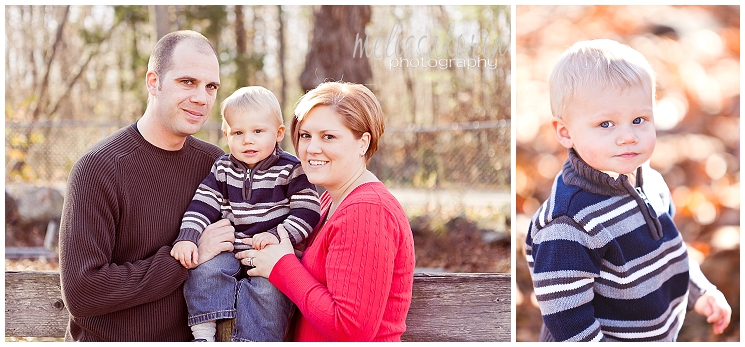 He had absolutely no interest in staying still and much preferred scootching down the hill towards me. Whatevs Ri – I still gotcha looking handsome and your parents being full of love for you!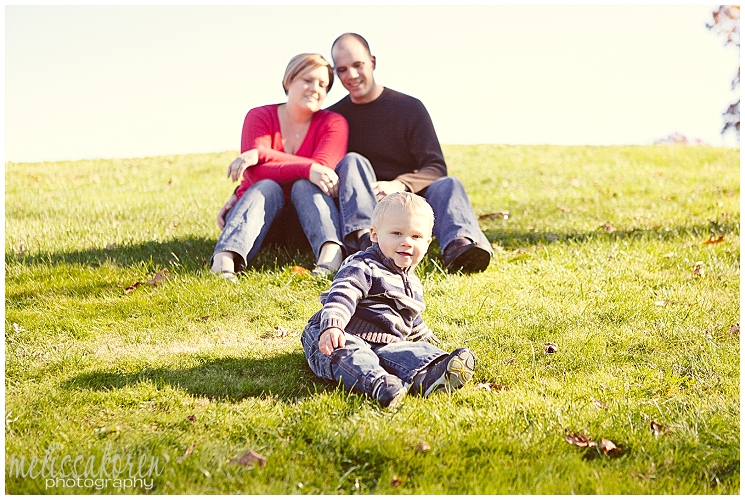 love.love.love.love.love!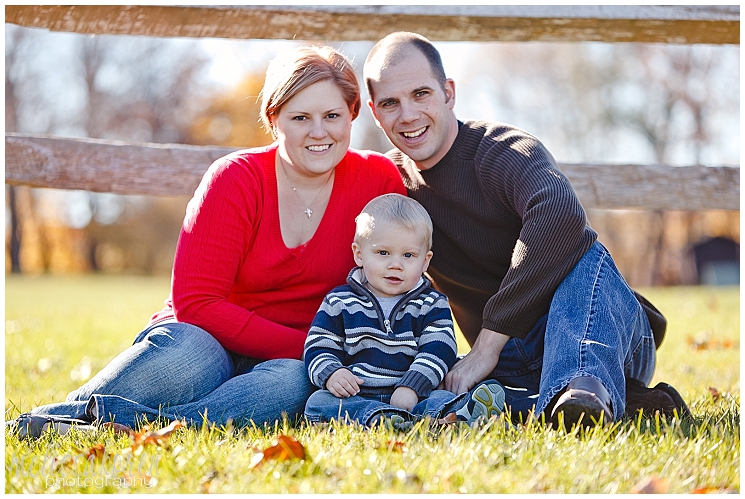 Steeeeeely looks.  Even though he was actually pretty mad at me in this one 😉  Still gloriously beautiful and perfect.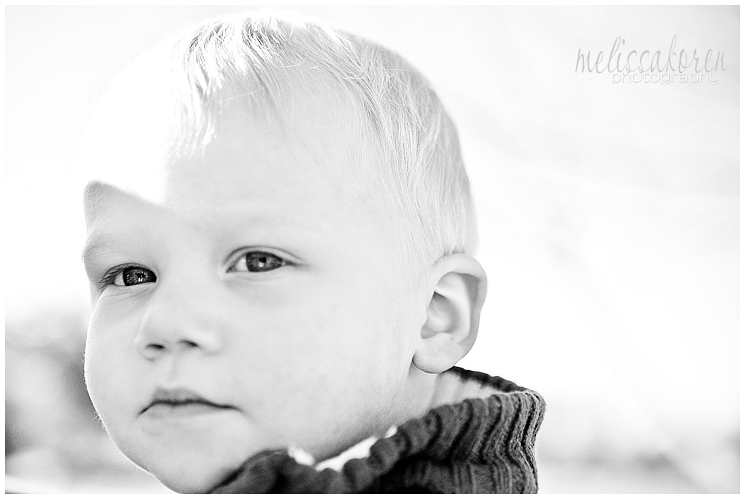 Thank you Courtney for sharing your amazing family with me!
~melissakoren