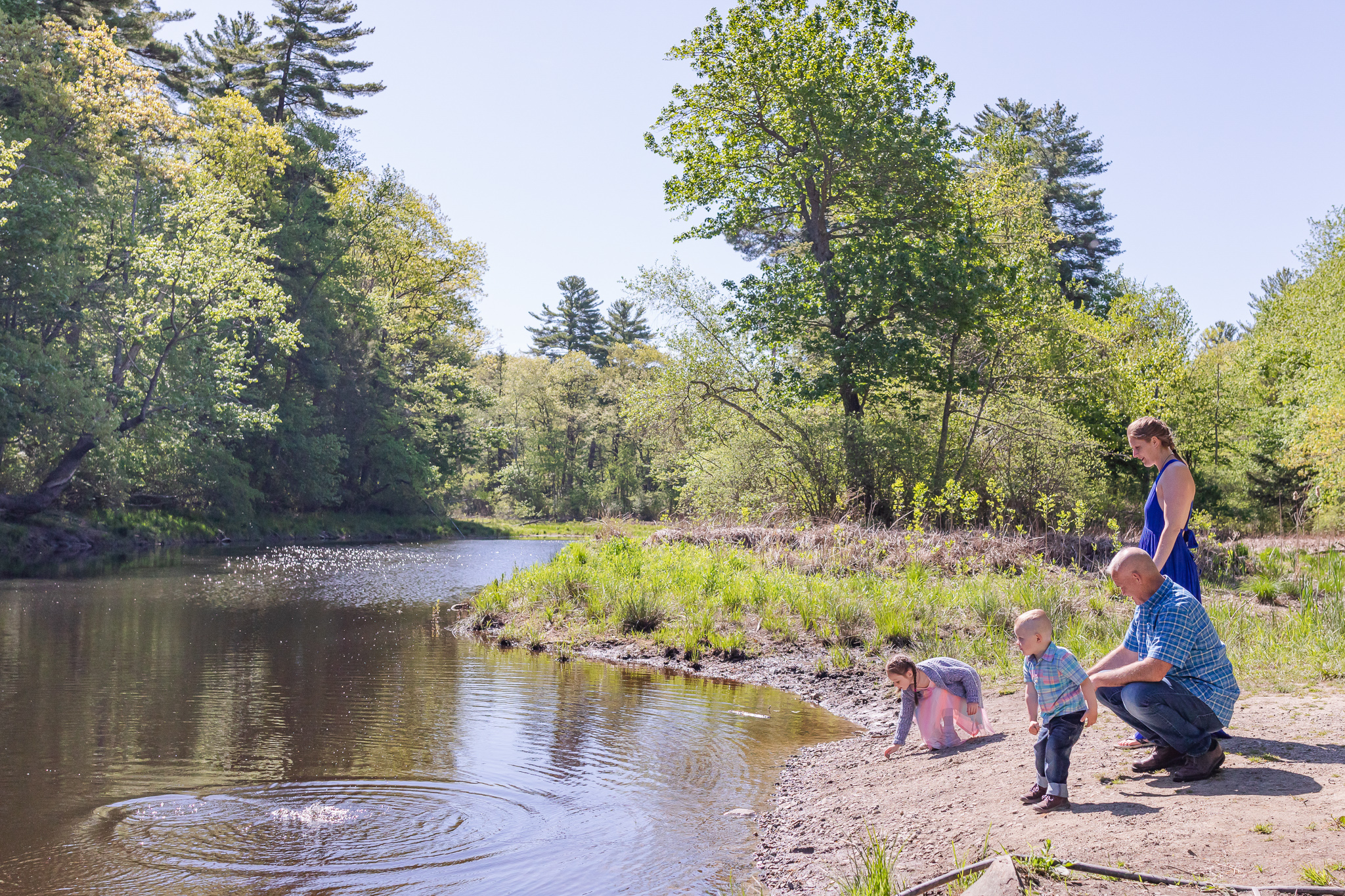 I encourage you to have your photos taken. To take a minute and create a memory of your family. Some of those photos can be you looking at the camera, but the sessions I enjoy the most are like these Exeter NH Day in the Life Photos. We explored the park and in various places gathered together with everyone looking at me.
But the magic happens in the moments between. Looking at each other, interacting, throwing rocks into the water. Letting your kids be themselves. They can be sad, loving, silly, or need desperately to jump down the edge and into the river to chase the ducks ??
Exeter NH Day in the Life Photos. Wedding, Family and Newborn + Brand Photographer Melissa Koren Photography photographs good people. (How's that for overuse of a word!) This NH based photographer provides a relaxed, outside the box approach where the value is put on fun and efficiency. Wonderful, loving, quirky, sassy, laughing, fantastic, and often cheeky people like you. Photos for you! You are good people! Microweddings, Intimate NH LGBT Wedding photography, Adorable MA Newborn photos, ME Engagement Picture Sessions, Seacoast NH Family photographer.
Based in Exeter, NH, Melissa Koren Photography works in New Hampshire, Maine, Massachusetts, and anywhere you'll have me! Outside the box, fun, photography for good people. Good people like you! NH, Maine & Beyond. You can see more of my work online at melissakoren.com and also on Facebook and Instagram! If you'd rather contact me directly, please email me at melissa@melissakoren.com.
There are adventures to have and memories to keep so let's get to it!