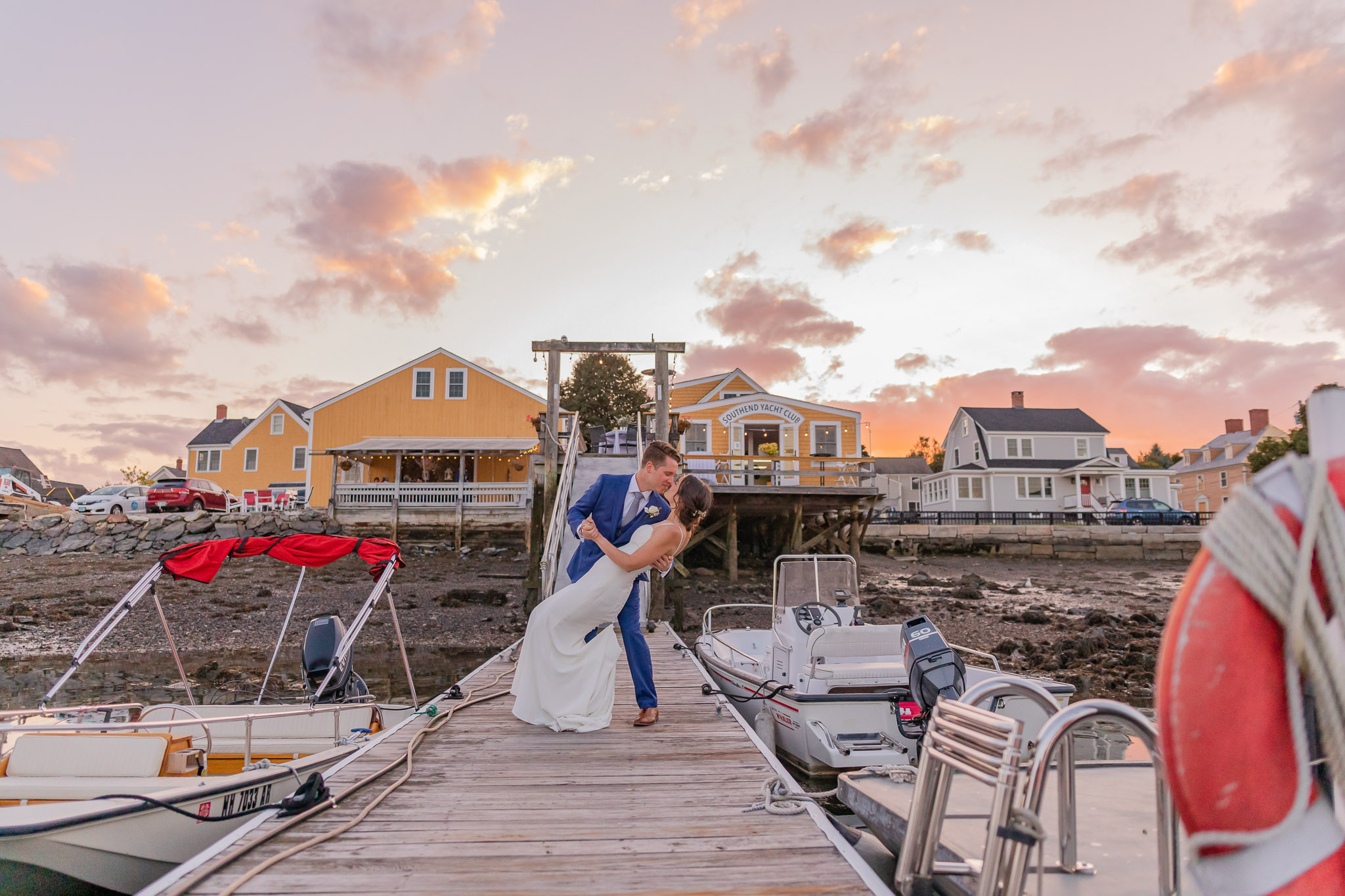 My first inclination for this Photograph Session of the Portsmouth NH Micro Wedding is to apologize for the number of photos I'm about post.
But then I realized….
I'm not sorry about all these Portsmouth Micro Wedding photos!
Garlande + David championed through covid and their reception venue closing, and they redesigned their wedding in an intimate, incredibly suited to them kind of way. She also may have cleaned out Trader Joe's the day before and along with her mother and bridesmaids constructed those beautiful bouquets!
This wedding was a true tour of a good portion of NH's tiny tiny coastline. (I don't need much, I just need it close).
We started at the bride's parents' house in New Castle then headed down to Fort Stark for the first look + wedding party photos. After that, we had a hop skip and a jump up the road to Great Island Common for the ceremony (if we'd had a boat it would have been faster ?).
The day had been overcast, but *just* as the ceremony started the sun peered through and Garlande literally glowed. I saw it happen, and I teared up. I'm remembering it now and yup…
? allergies.
The final stop on the tour de NH Seacoast, was the South End Yacht Club. This beautiful hidden gem was the perfect space for endless passed appetizers, toasts, the first dance and a fiery sunset on the water.
Micro Wedding Vendor Props:
I know it wasn't the way you envisioned it when we had your Fort Foster Engagement Session, but honestly, I can't imagine a better way for you two to be celebrated than such intimate and quality time with the people who you so obviously mean the world to! Thank you for having me in the mix!
xoxo- Melissakoren
Take a look at these lovely Micro wedding photographs in Portsmouth, NH.