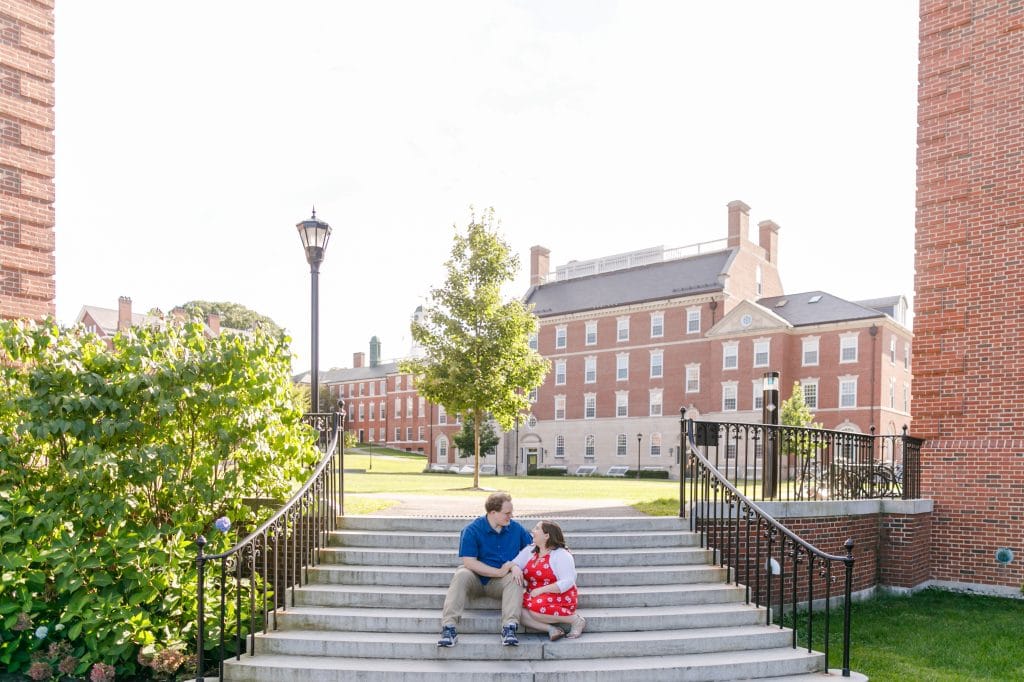 While we've already had SO much fun at their Granite Rose Wedding, let's do the time warp back to Abby & Justin's Exeter NH Engagement Photos and learn a few things about them!
What do you do for fun!? Readout loud to each other, play video games, play board games, escape rooms, watch the same five episodes of Impractical Jokers over and over, eat
What are you most excited about leading up to the wedding day? We're excited about cake/food testing! Also picking out our wedding attire.
What are you most excited about ON your wedding day? We're excited to have all of our loved ones from different aspects of our lives together in the same place to celebrate with us.
What are your favorite foods? Anything chocolate. Abby likes chocolate with peanut butter, but Justin is a heathen and prefers it with mint.
What's your favorite thing with chocolate? I'm a total toss-up between peanut butter, citrus or ginger. As long as the chocolate is as dark as can be!
Wedding, Family and Newborn Photographer Melissa Koren Photography photographs good people. (How's that for overuse of a word!) This NH based photographer provides a relaxed, outside the box approach where the value is put on fun and efficiency. Wonderful, loving, quirky, sassy, laughing, fantastic, and often cheeky people like you. Photos for you! You are good people! Intimate NH LGBT Wedding photography, Adorable MA Newborn photos, ME Engagement Picture Sessions, Seacoast NH Family photographer.
There are adventures to have and memories to keep so let's get to it!
Based in Exeter, NH, Melissa Koren Photography works in New Hampshire, Maine, Massachusetts, and anywhere you'll have me! Outside the box, fun, photography for good people. Good people like you! NH, Maine & Beyond. You can see more of my work online at melissakoren.com and also on Facebook and Instagram! If you'd rather contact me directly, please email me at melissa@melissakoren.com