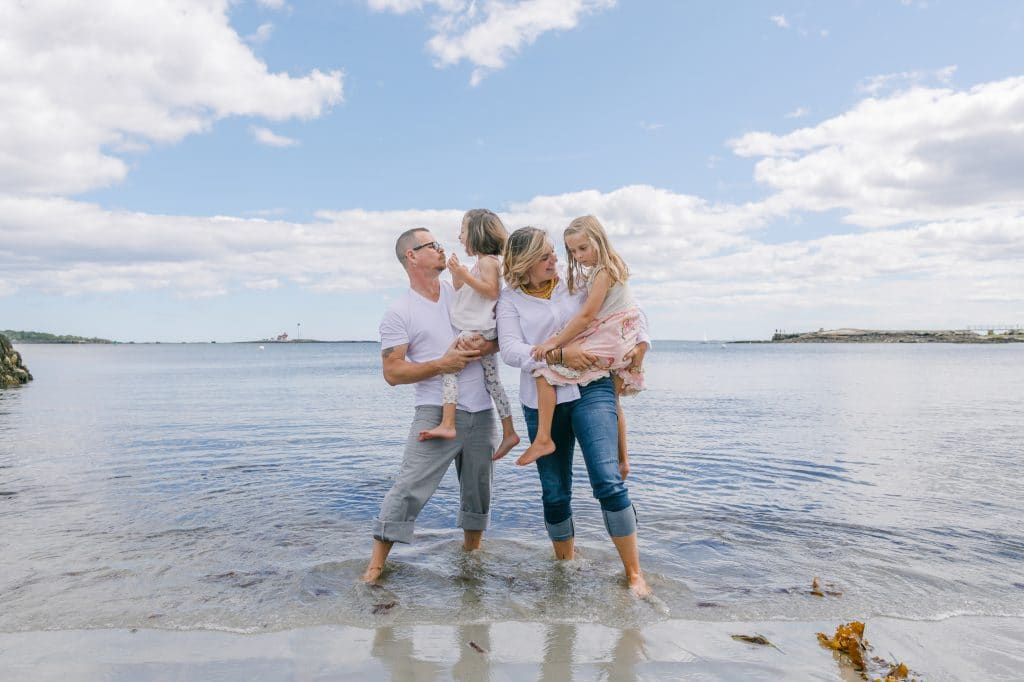 I first met Peter at a networking event earlier in 2019. His very magnetic personality had us drawn to each other immediately. We hang out every now and again (and not nearly enough). And I was HONORED when he asked if we could schedule a Great Island Common Beach Family Session.
What a time meeting his lovely wife and his beautiful children! They're exactly what you'd expect from this man who laughs, greatly.
Like the kind of laugh you'd put in Mary Poppins. A great, boisterous, wholehearted laugh that makes you feel better about the world, if only for a moment.
His whole family kind of makes you feel better about the world, if only for a moment. They're exploring this place we call home together and allowing each other the space to discover and grow. And love.
Wedding, Family and Newborn Photographer Melissa Koren Photography photographs good people. (How's that for overuse of a word!) This NH based photographer provides a relaxed, outside the box approach where the value is put on fun and efficiency. Wonderful, loving, quirky, sassy, laughing, fantastic, and often cheeky people like you. Photos for you! You are good people! Intimate NH LGBT Wedding photography, Adorable MA Newborn photos, ME Engagement Picture Sessions, Seacoast NH Family photographer.
There are adventures to have and memories to keep so let's get to it!
Based in Exeter, NH, Melissa Koren Photography works in New Hampshire, Maine, Massachusetts, and anywhere you'll have me! Outside the box, fun, photography for good people. Good people like you! NH, Maine & Beyond. You can see more of my work online at melissakoren.com and also on Facebook and Instagram! If you'd rather contact me directly, please email me at melissa@melissakoren.com