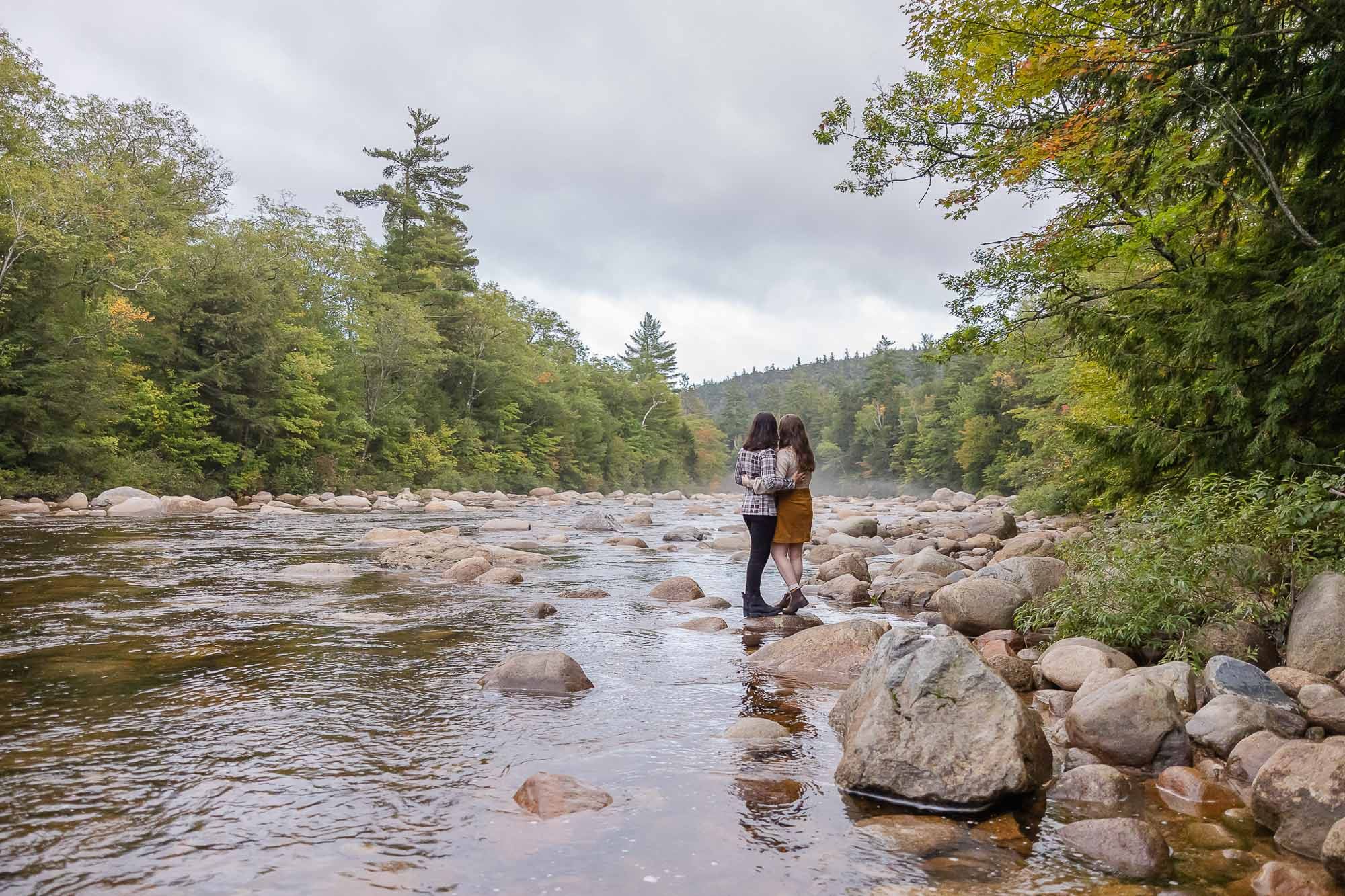 The leaves had just begun to turn in New Hampshire as we explored the Albany Covered Bridge and the Lower Fall on the Kancamangus for this cozy LGBTQ engagement session.
We were trying for sunset, but the perfectly moody clouds had a different idea. They brought all the atmosphere you could need though. With all the genuine, playful, 'I've found my person' emanating from each of them, I could have hung out with these two all day!
They happily jumped on rocks, hugged on bridges, giggled in the road, and held each other in the most comforting ways. Even their dogs (and their bandanas) got in on the fun.
Even better, more than half of their gallery could double as an album cover, don't you think?
Loved this LGBTQ engagement session in New Hampshire? Check out some of my other LGBTQ Queer Photos!
Based in Exeter, NH, Melissa Koren Photography works in New Hampshire, Maine, Massachusetts, and anywhere you'll have me! Outside the box, fun, photography for good people. Good people like you! You can see more of my work online at Melissakoren.Com and also on Facebook and Instagram! If you'd rather contact me directly, please email me at Melissa@Melissakoren.Com!