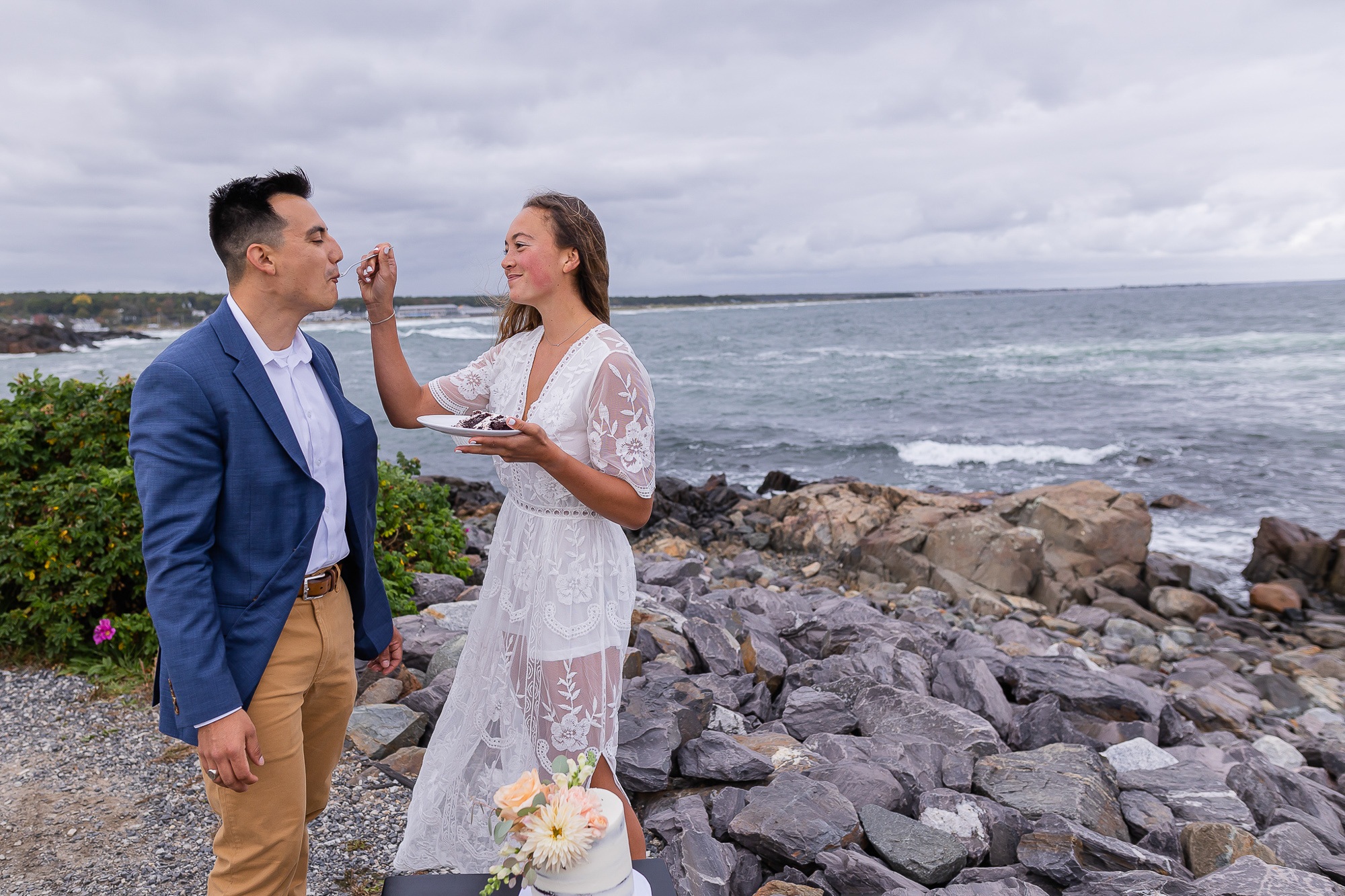 What does it take to have a memorable elopement in Ogunquit, Maine?
A couple in love. An officiant. Two witnesses. One dog. And, of course, cake!
It was a sunny, fall day when this sweet micro-wedding took place right by the ocean on Marginal Way in Ogunquit, Maine.
Though rocky cliffs by the ocean may not be the first place you think of for a fall wedding, this couple really made it work (and it really worked for photos).
The day was simple and down to earth in so many ways — very much like the couple themselves.
There were smiles all around, wind in everyone's hair, and waves gently crashing in the background as they made it official.
And they said the cake was delicious!
Did you enjoy this Elopement in Ogunquit Maine? Check out some of my other New England Wedding Photos!
Based in Exeter, NH, Melissa Koren Photography works in New Hampshire, Maine, Massachusetts, and anywhere you'll have me! Outside the box, fun, photography for good people. Good people like you! You can see more of my work online at Melissakoren.Com and also on Facebook and Instagram! If you'd rather contact me directly, please email me at Melissa@Melissakoren.Com!