Gray skies are gonna clear up,
Put on a happy face;
Brush off the clouds and cheer up,
Put on a happy face.
Take off the gloomy mask of tragedy,
It's not your style;
You'll look so good that you'll be glad
Ya' decide to smile!
I'm glad the grey skies didn't clear up too early – overcast days are great for photographs.  There's no glare, no squinting, and everything is perfectly, beautifully lit.  This family's morning Great Island Common maternity session was no exception!  No one was gloomy and there was an abundance of happy face!
The star of this session was most definitely that adorable little ginger haired imp, Finn. His name only added to his cuteness!  He was a spectacular model and he made sure we laughed and had fun the whole session.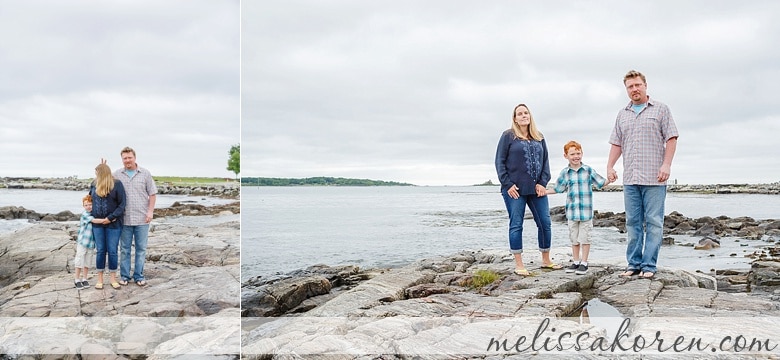 New Castle is such a great place to photograph – the Great Island Common has rocks, beach, grass, a jeti, trees and a playground.  It's always packed in the summer but there still always seems to be space to feel like you have your own piece of an island.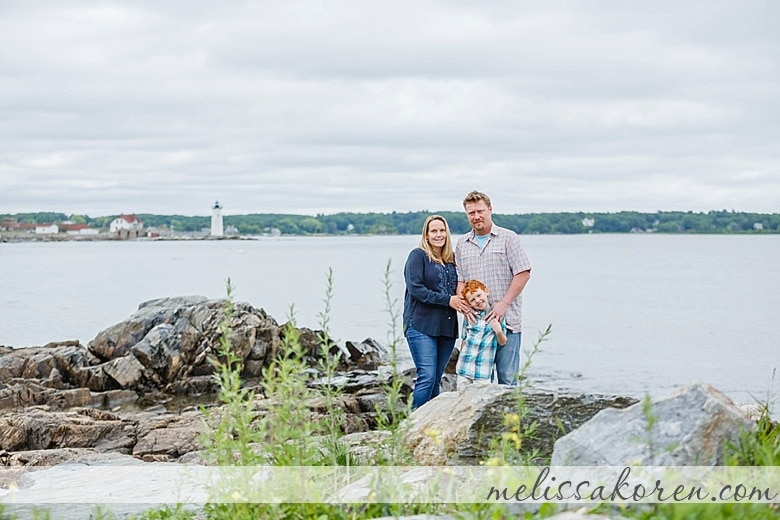 Would you look at this smile? And the awesome checkered vans!? Personality oozes out of this kid!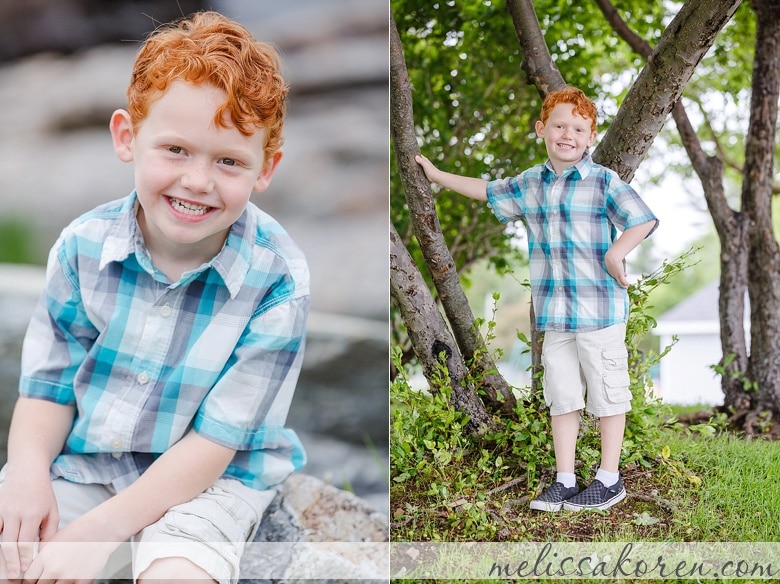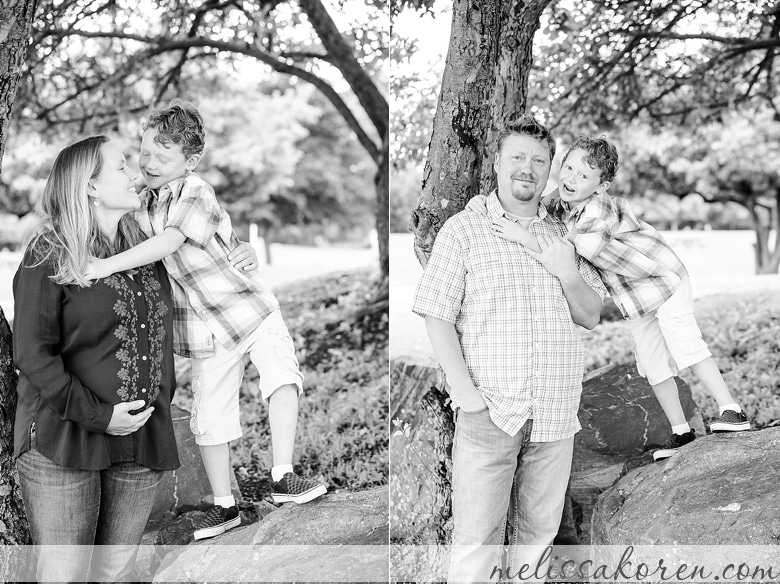 I love these two images!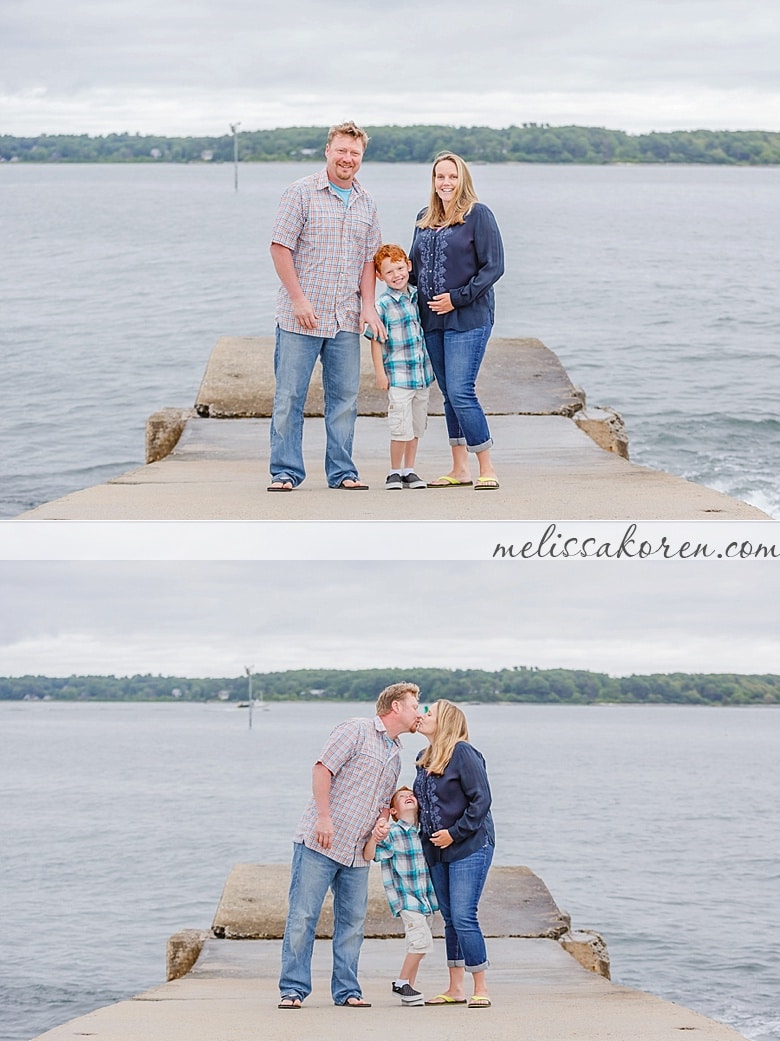 Family snuggle!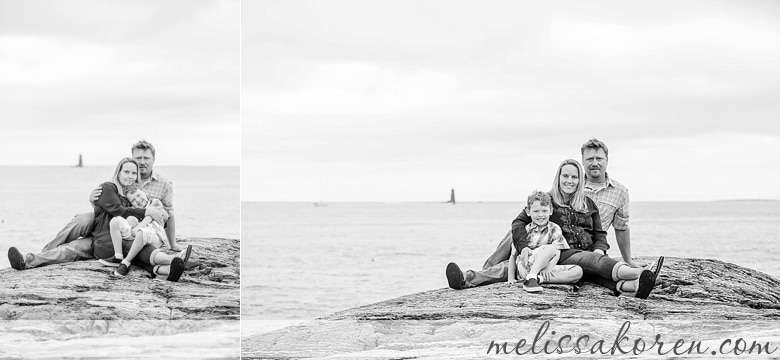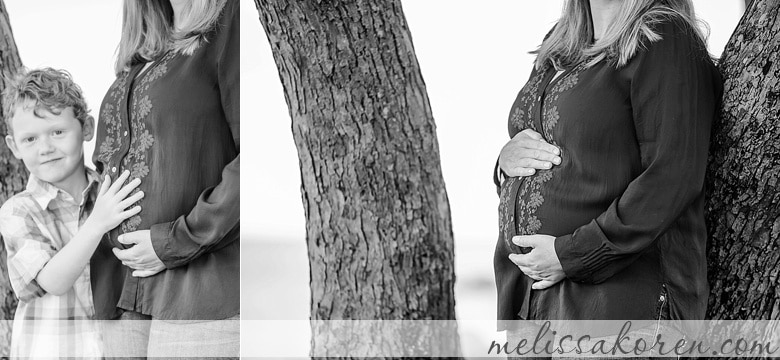 GQ boy!  He was so getting into his role as model by the end of the shoot.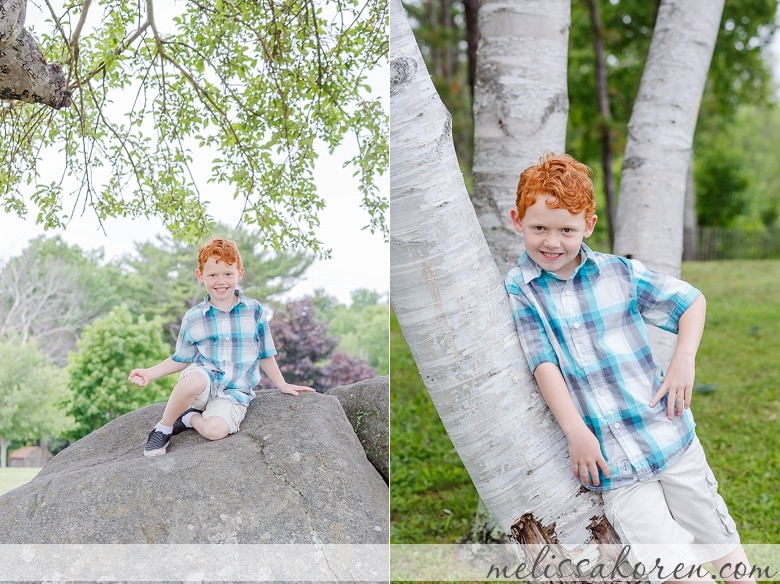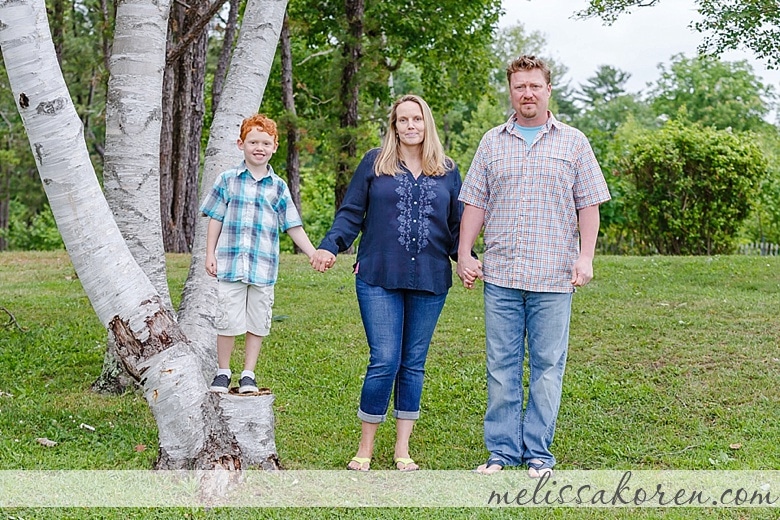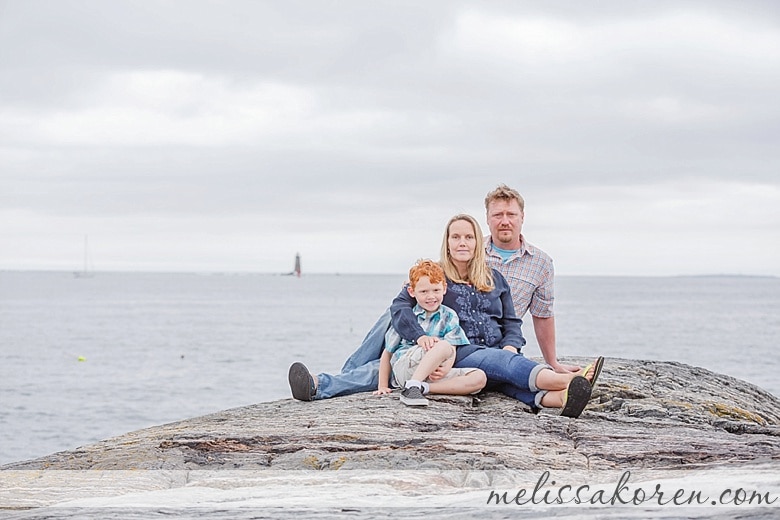 Thank you for the laughs!
~xoxo melissakoren