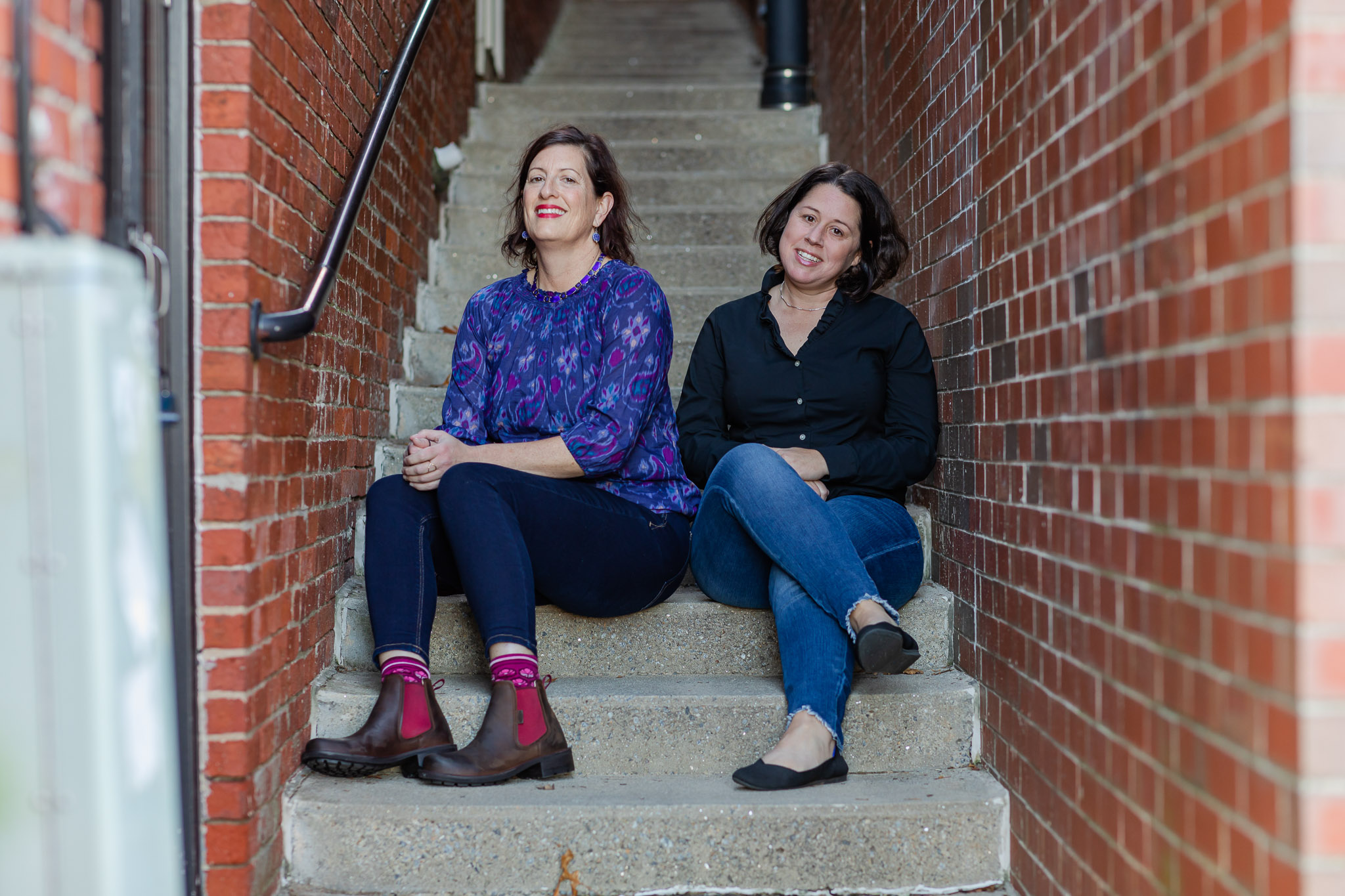 When an intuitive and a crime writer come together and start a Podcast, they find themselves in need of an NH Personal Brand Photographer!
I've known Lara for yeaaaaars as we're both local bar flies, and I've heard Susan's name for almost as long, but never had the pleasure of meeting her.
Until now!
I can't wait to barfly with both these ladies sometime soon!
A little about their podcast…
Everyday Intuition
By Susan Gorman and Lara BrickerWhat happens when your good friend is an actual intuitive? You get to find out what it's really like to be an intuitive counselor and how to tap into your own natural intuition. Join Lara Bricker as she asks Intuitive Susan Gorman all the questions about intuition and becomes Susan's guest intuitive in training.
NH Personal Brand Photographer. Wedding, Family and Newborn + Brand Photographer Melissa Koren Photography photographs good people. (How's that for overuse of a word!) This NH based photographer provides a relaxed approach where the value is put on fun and efficiency.
MKP clients are wonderful, loving, quirky, sassy, laughing, fantastic, and often cheeky people. Good people like you! Microweddings, LGBTQ photography, NH Mini Sessions, Massachusetts At Home Newborn Photos, Maine Engagement Photos, Seacoast NH Family photographer. Grateful to have worked at Maudslay State Park, Emerson Inn, Winthrop Carter House, Portsmouth Country Club and many many more!
Based in Exeter, NH, Melissa Koren Photography works in New Hampshire, Maine, Massachusetts, and anywhere you'll have me! You can see more of my work online at melissakoren.com and also on Facebook and Instagram! If you'd rather contact me directly, please email me at melissa@melissakoren.com.
There are adventures to have and memories to keep so let's get to it!