Suzi & Tucker's Ipswich Country Club Summer Wedding was an absolute pleasure to be a part of.  They are two of the sweetest, kindest, most laid back people – and everything about their day was relaxed and perfectly suited to them!
From the moment we met with Melissa, we knew we wanted her as our photographer! She was absolutely FANTASTIC from her "bag of tricks" (as previously stated from former brides) to getting all the shots we wanted and then some! Melissa was on top of everything that day including helping my bridesmaids with my dress. We were blown away by the photos she captured and the turnaround time receiving the image files. She is responsive to any questions you have (even after the wedding is over). Look no further when searching for a photographer, you will not regret it! ~ Suzi & Tucker (on Wedding Wire)
Event Coordinator: Ipswich Country Club
Officiant: Father Lenny Nelson
DJ/Entertainment: Nate Downs
Florist: Nunans
Cake: Cakes for Occasions
Hair: Tina Cannon
Makeup: Jo Louise Beauty
Transportation: Salter Transportation
Stationary: Kate Berry Design
 Their wedding package came with a signature album, and this is the layout we came up with – it was even more gorgeous in person!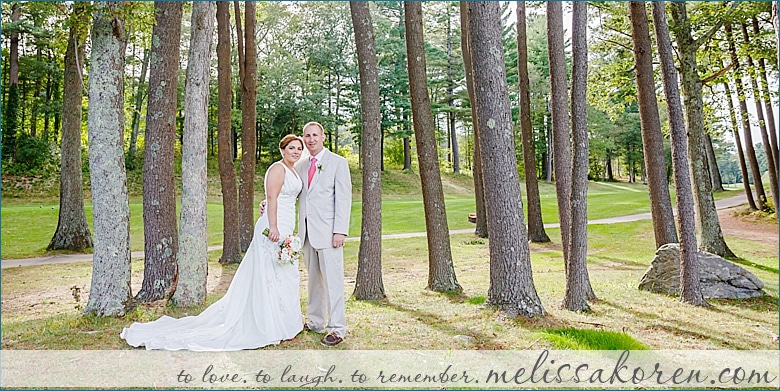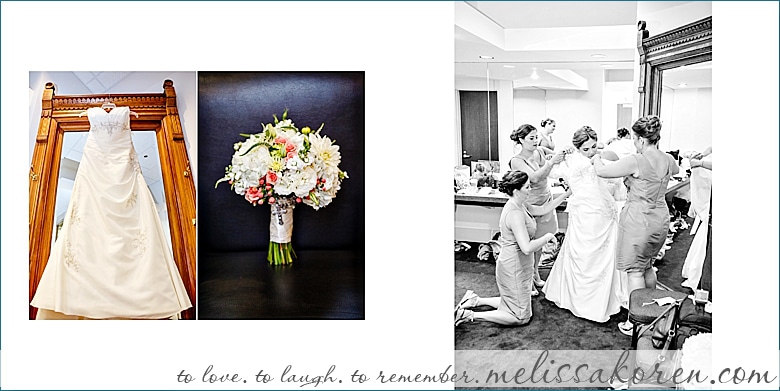 They had a great first look – Tucker's face was priceless!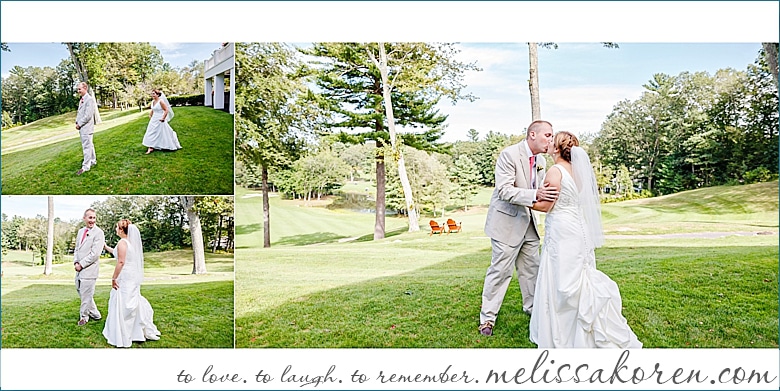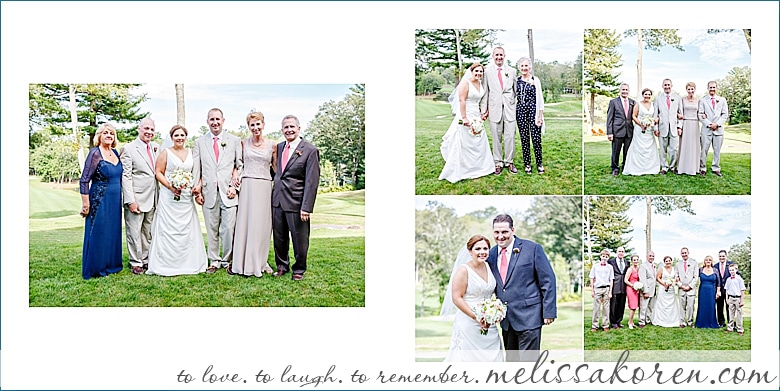 The grounds at the country club are beautiful – and they have a large deck overlooking the course.  It was the perfect spot to get a shot of the whole wedding!  So many good looking people in one small place!!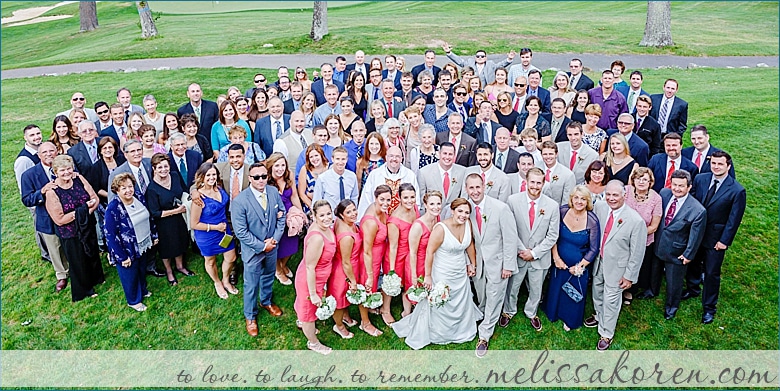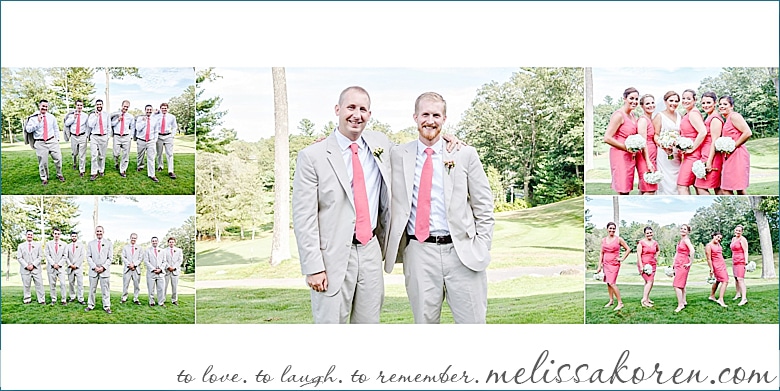 Bright colors and even brighter personalities!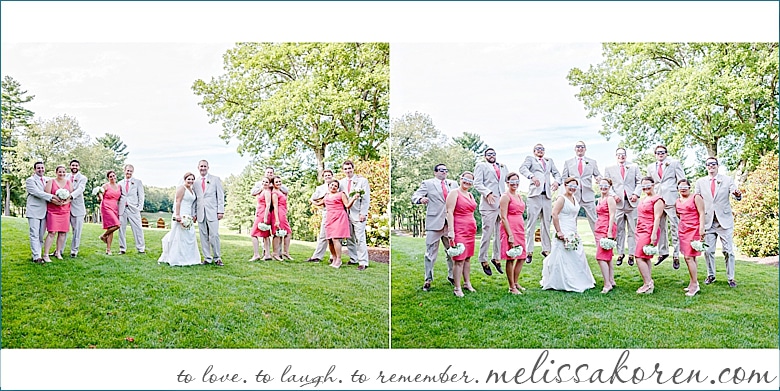 A beautiful couple!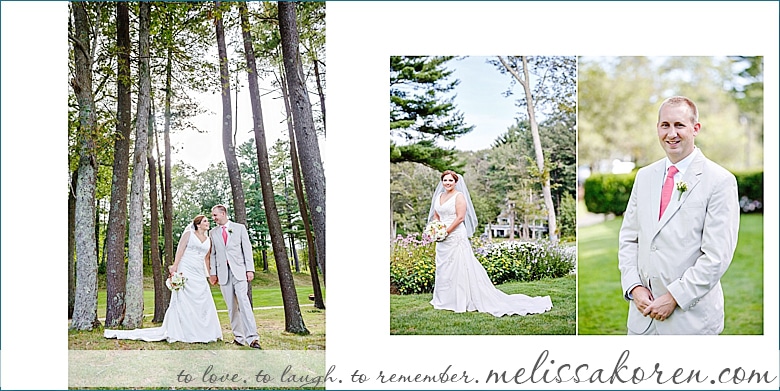 We had so much fun riding in the golf carts.  Tucker was channeling his inner race car driver I think 😉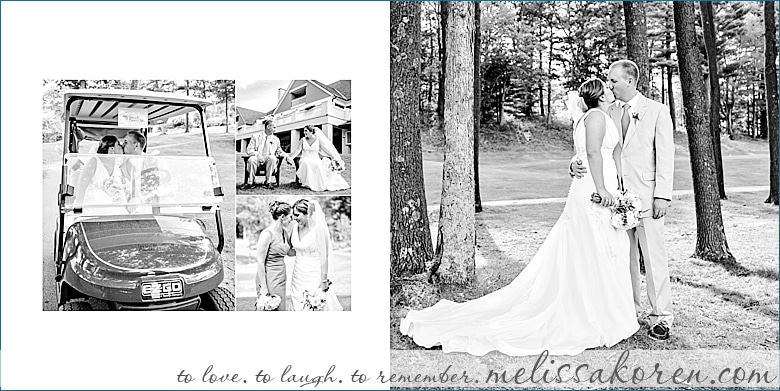 Then it was time to get married!  Suzy and her dad had nearly everyone (myself included) in tears.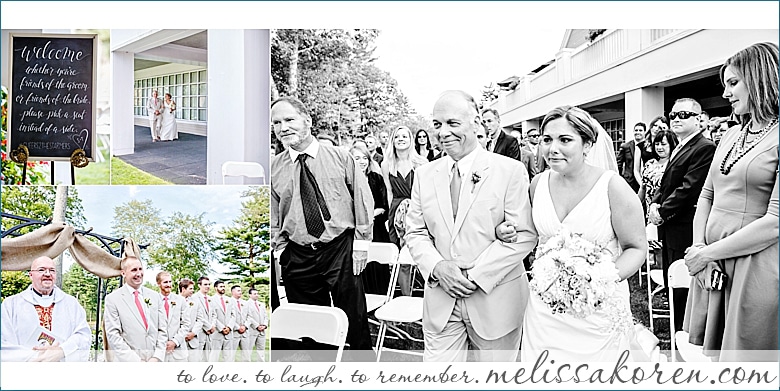 Stunning!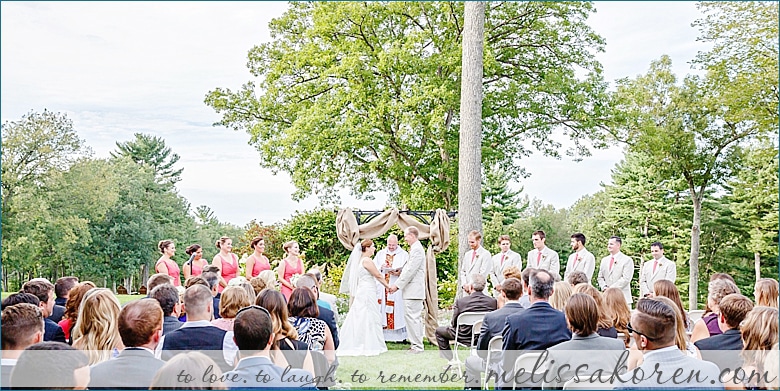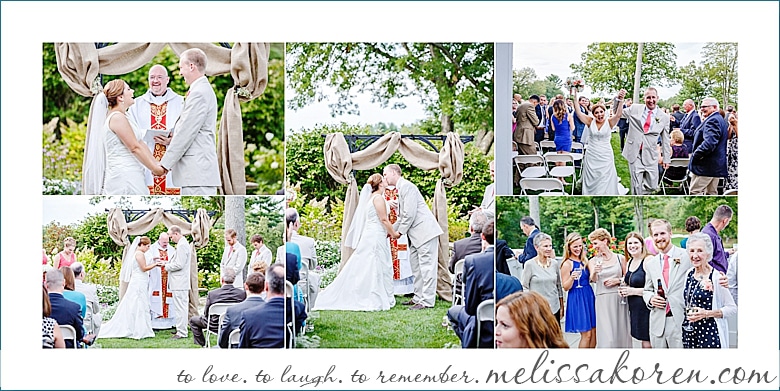 Even when you do a first look, I still like to have a few minutes after the ceremony to do some 'newly wedded photos', complete with all the bling.  I love that they wanted to us the pull back shot of them sipping their drink while I got the details, in the album. It suits them to a tee!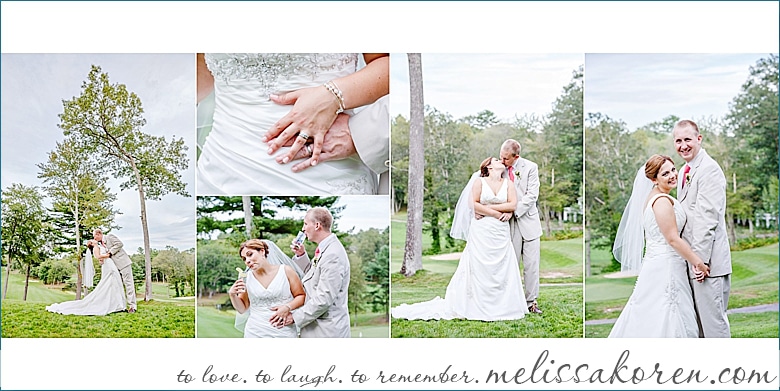 This was the first time I'd seen the sign "trust me; you can dance! ~ vodka" I laughed and texted it to all my friends… that pretty much sums me up in one little frame.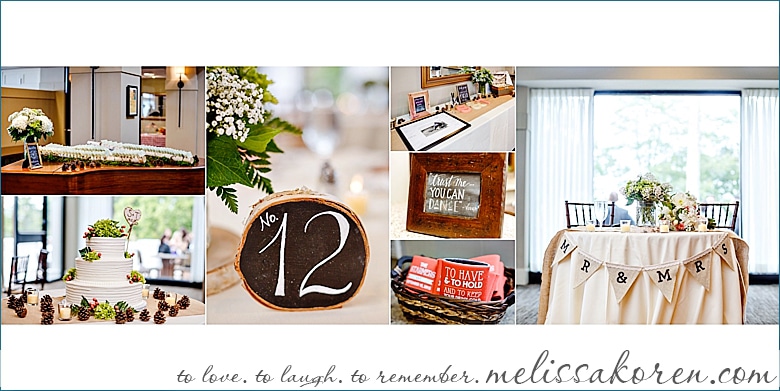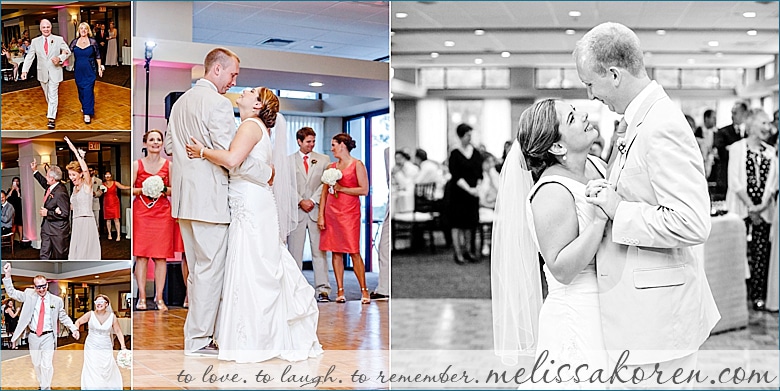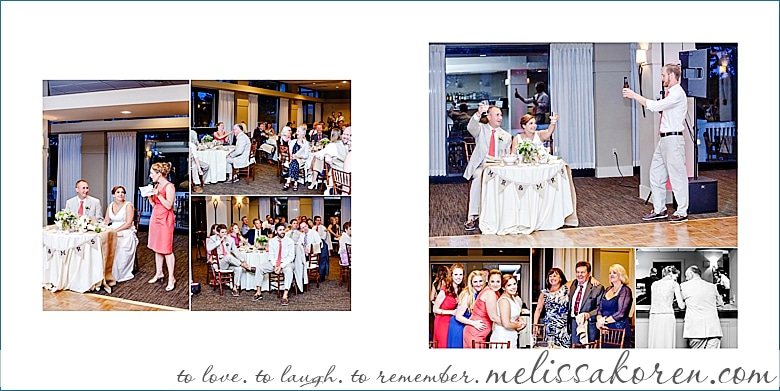 This group could SO dance, though! I don't even think it was just the vodka speaking!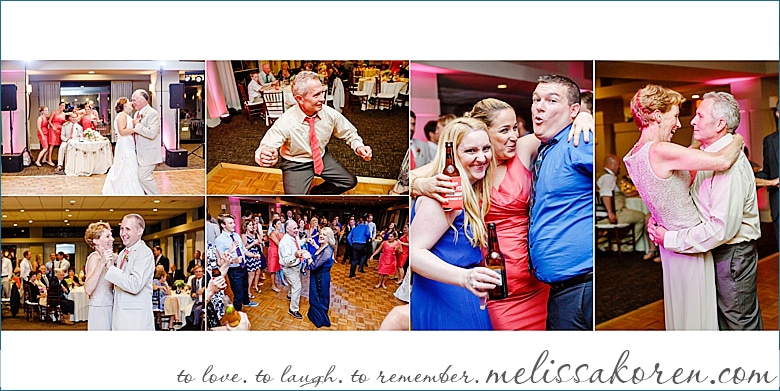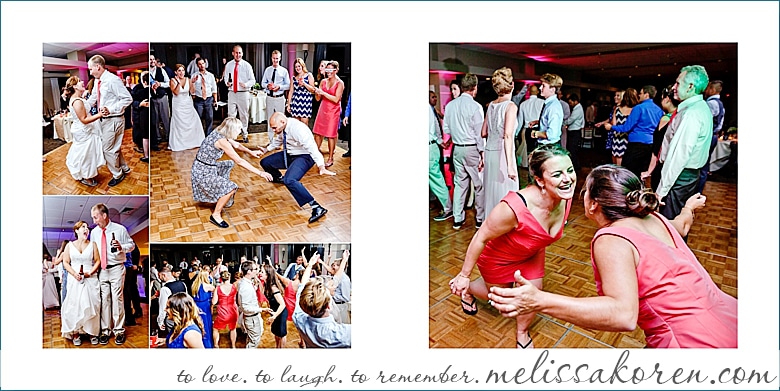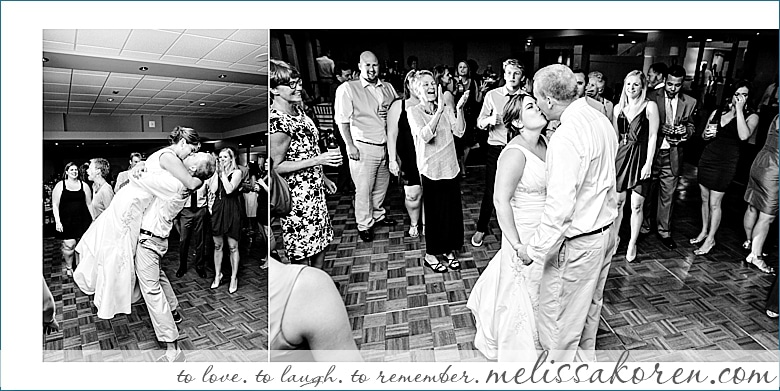 Thank you again for allowing me to share in your spectacular Ipswich Country Club Summer Wedding!
xoxo~ melissakoren