When Julia first contacted me about her stunning Mountain View Grand wedding she was planning with her fiance Andrew, she had an extra little something else in mind too. I was overjoyed at the concept of a mini-boudoir session on her wedding day. It's perfect! Your hair and makeup are all set, you've been wearing loose fitting clothes all day so you don't have any bra straps in your wedding dress, and you're GLOWING with excitement and anticipation.
We took a moment just before getting dressed and excused all the bridesmaids (except one who helped with some levity and posing ideas) and had a few minutes of AWESOME.
These images make me so happy. I've done a few other boudoir shoots and I'm more in love with it every.single.time.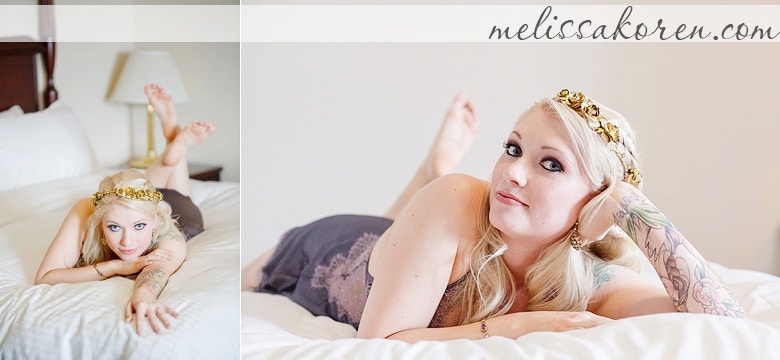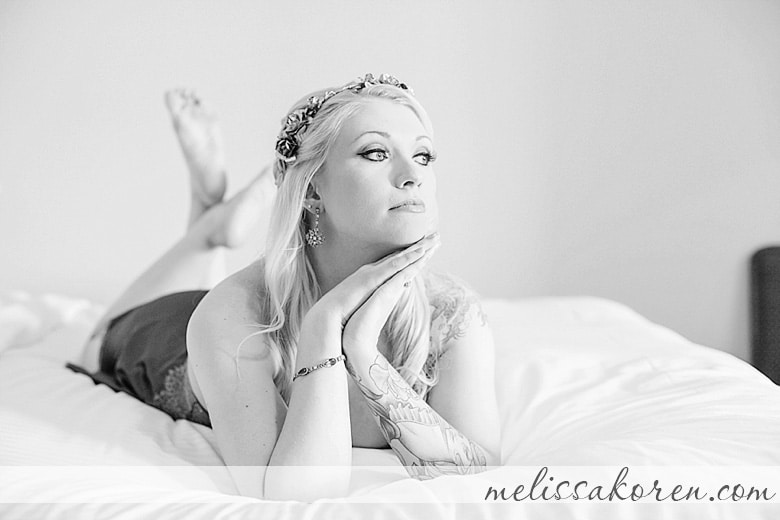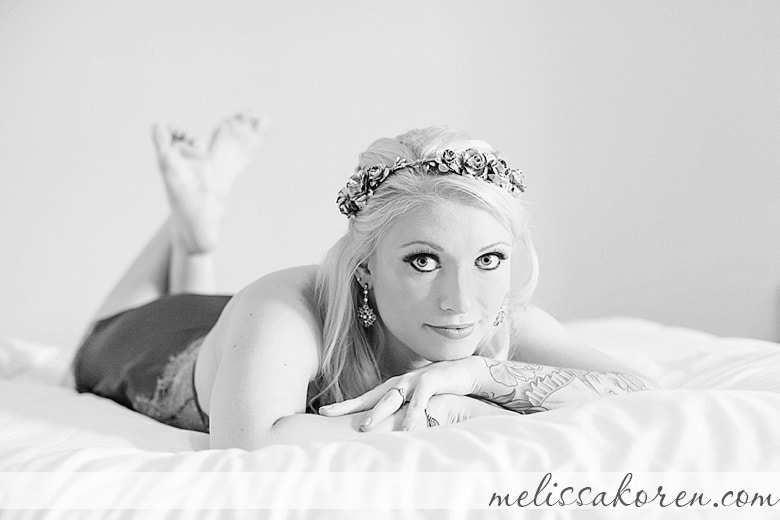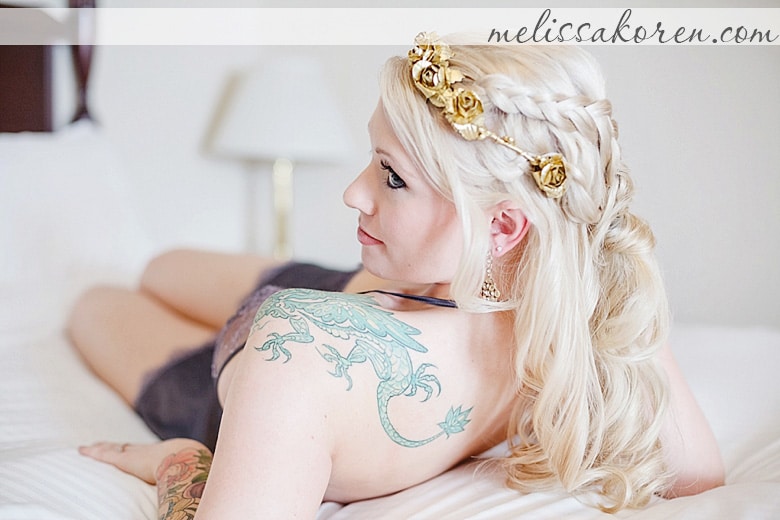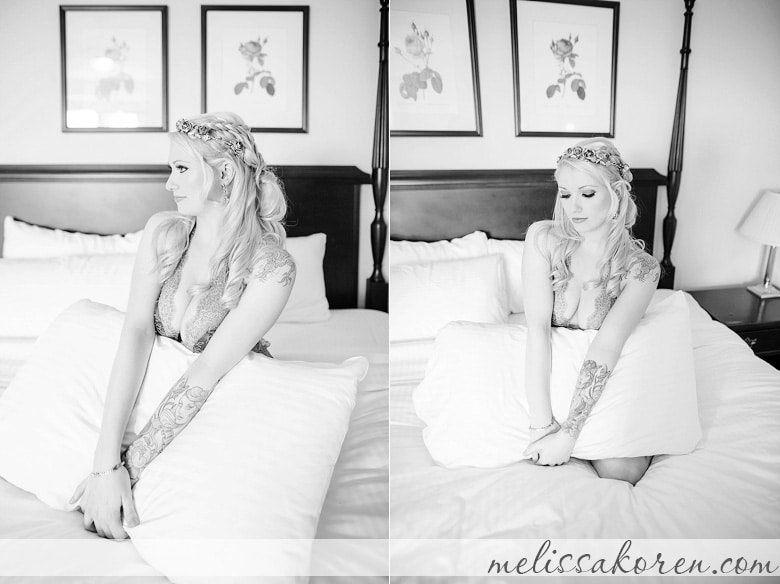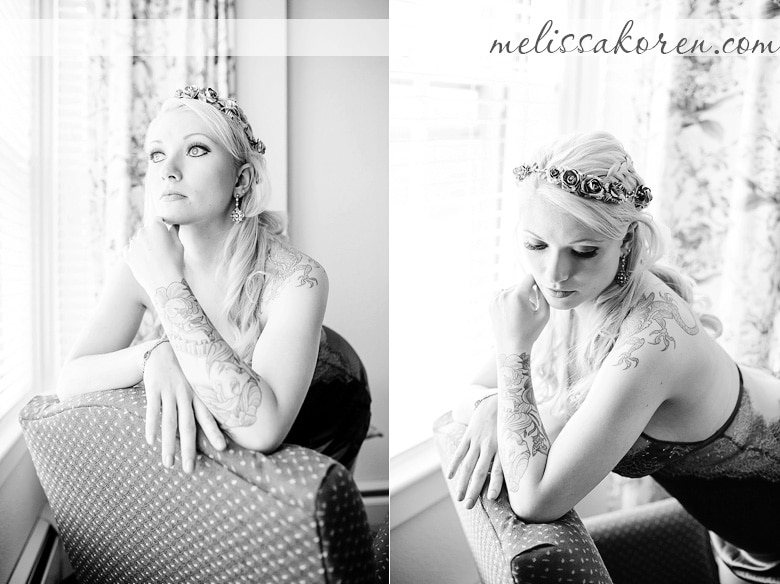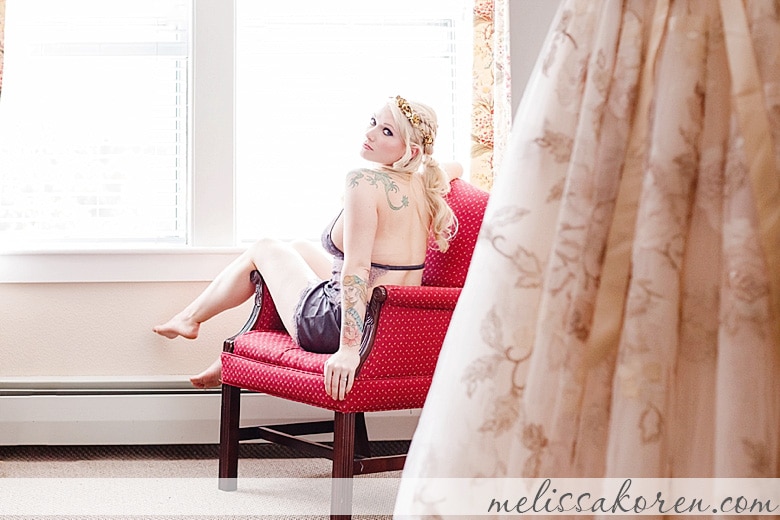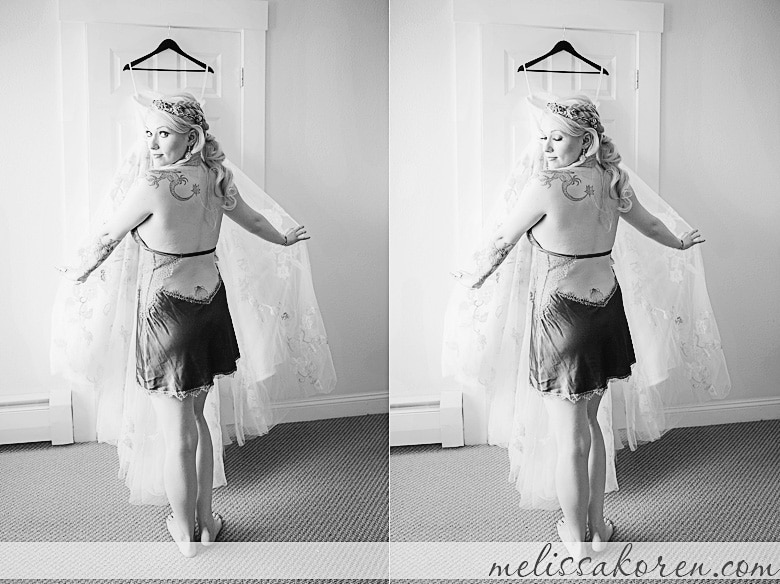 I delivered this images separately from the wedding images because Julia had a surprise album for Andrew planned. She also sent along a few words of advice for those of you thinking about this (and seriously, EVERY BRIDE should do this!!)
I should mention how much Andrew loved seeing these. Adding the wait time of a couple months to make a special surprise for Valentine's day was clutch. So many special things occur right around the wedding, but keeping this a surprise was really awesome for both of us. I would recommend to other brides considering the same to do a couple test shots (just like Cher in Clueless only trusts Polaroids) before the wedding. I literally grabbed the first nighty I saw in my drawer and made it work, but probably should have gotten something a little more "bridal." C'est la vie!
I think she more than made it work – but it certainly can't hurt to make sure you've got your most favorite of favorites for the occasion!
Thank you SO much Julia for the advice, and for having the genius idea to do it in the first place! And especially for asking me to be a part of it all!