I shot my first wedding in 2007.  But that's not quite true – I actually photographed my first wedding in 2004 – I just didn't know at that point that I was going to be doing it full time (or at all) someday!
Our good friends Jenn & Bill asked us to stand up for them when they got married in October 2004.  We were excited and thrilled and when the day came, totally ready!  I had just received my first Canon for my birthday that July. A EOS rebel, but not the digital kind.  It was all film, all the time.  And I was definitely addicted to taking pictures.  I brought it along to the rehearsal, dinner, and the reception at the Ashworth by the Sea.  It was just with me, and I was just having fun.
A few weeks ago I was cleaning up all my hard drives, and stumbled across my first every hard drive including the files from their wedding.  And as I looked through them, I realized I've ALWAYS loved this thing I do.  I just had no idea it could be a career.  Hell, I had no idea how to use my camera! But I knew enough to stay out of the photographer's way, and instinctually to find the moment between the moments – when most people might put their cameras down.
Here are a few shots I took that weekend – watching our good friends get married – and I get the same feeling every time I'm lucky enough to watch you get married.  It's really cool.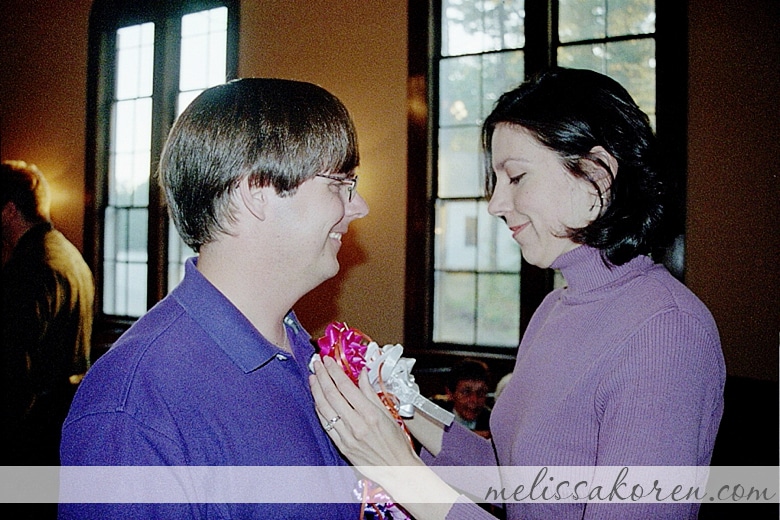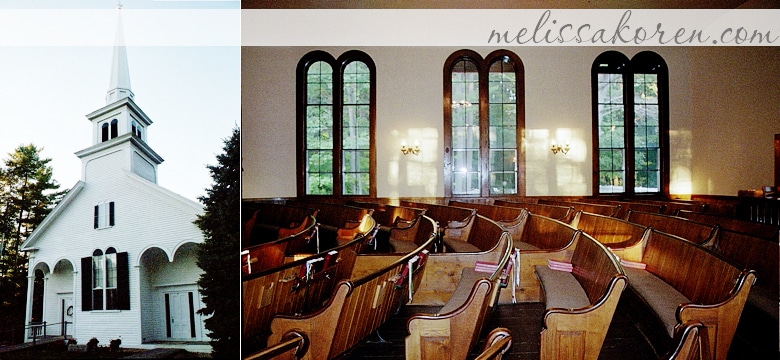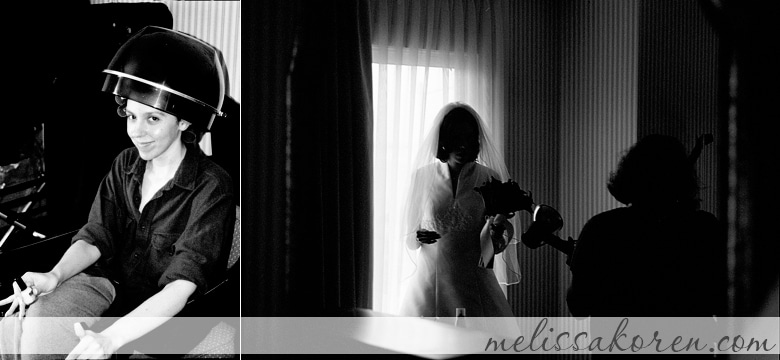 Even then I was helping the bride get dressed.  Oh wait -that's what I was actually there for that day.  Nichole took this shot of me on the left.  I love Jenn's engagement ring is on my pinky.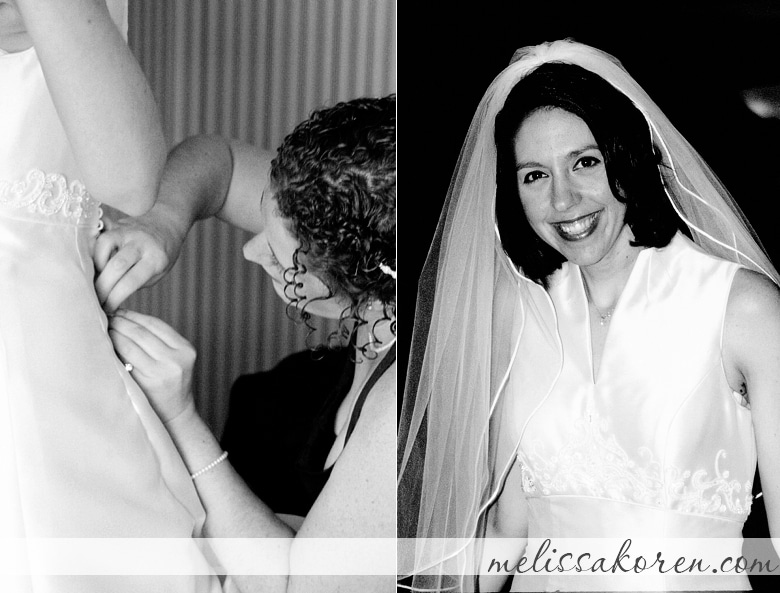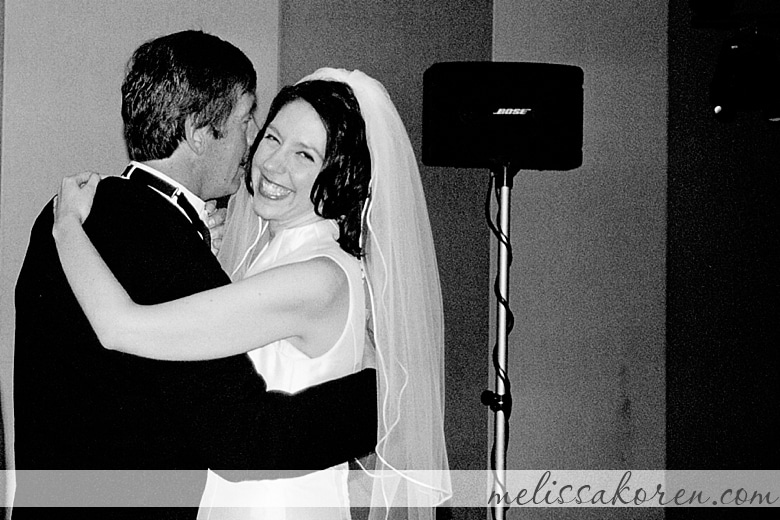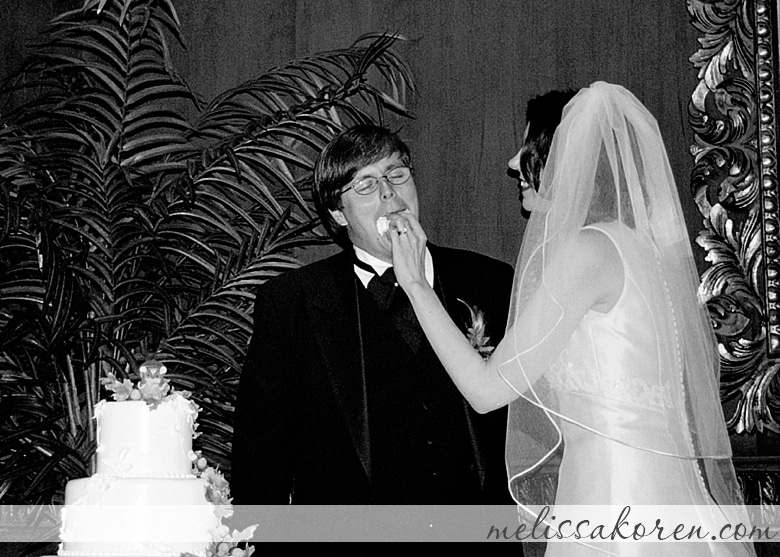 Most of what I took was black and white film. I love the look and the effect, but I'm so glad to have the option to be saturated or unsaturated with digital technology.  It's definitely the best of both worlds!