These sweet faces keep growing up! I can barely stand it.  It seemed like just yesterday that Julie asked me over for Audrey's infant photos – and yet in comes the email asking to set up her first birthday photos!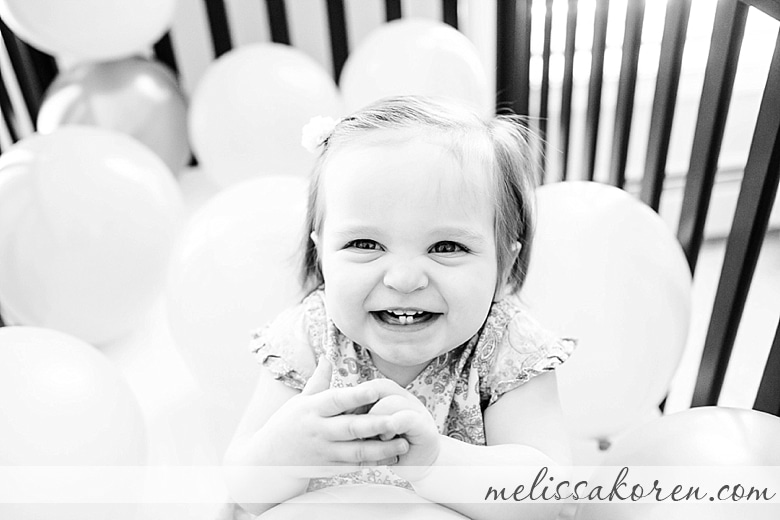 Just look at how adorable she was then, and even more so now! Also, mum, you find the BEST dresses.  Could you please be my stylist?!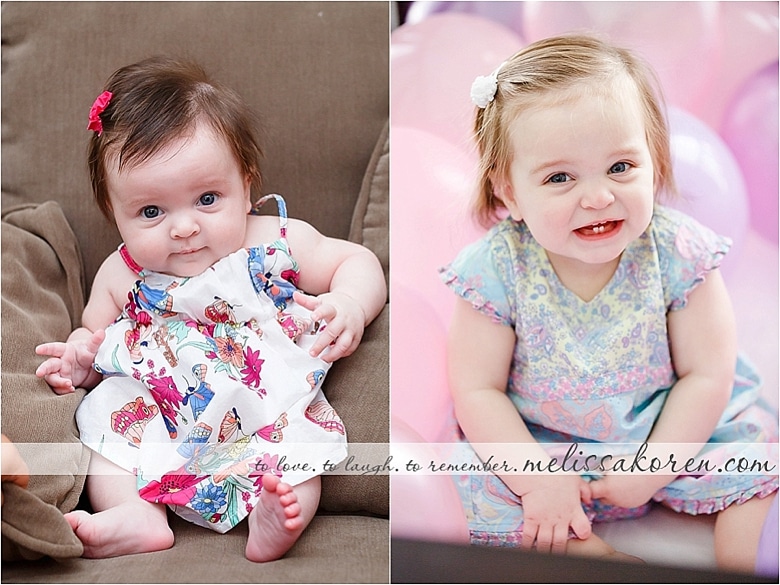 For real? This little miss is simply perfection.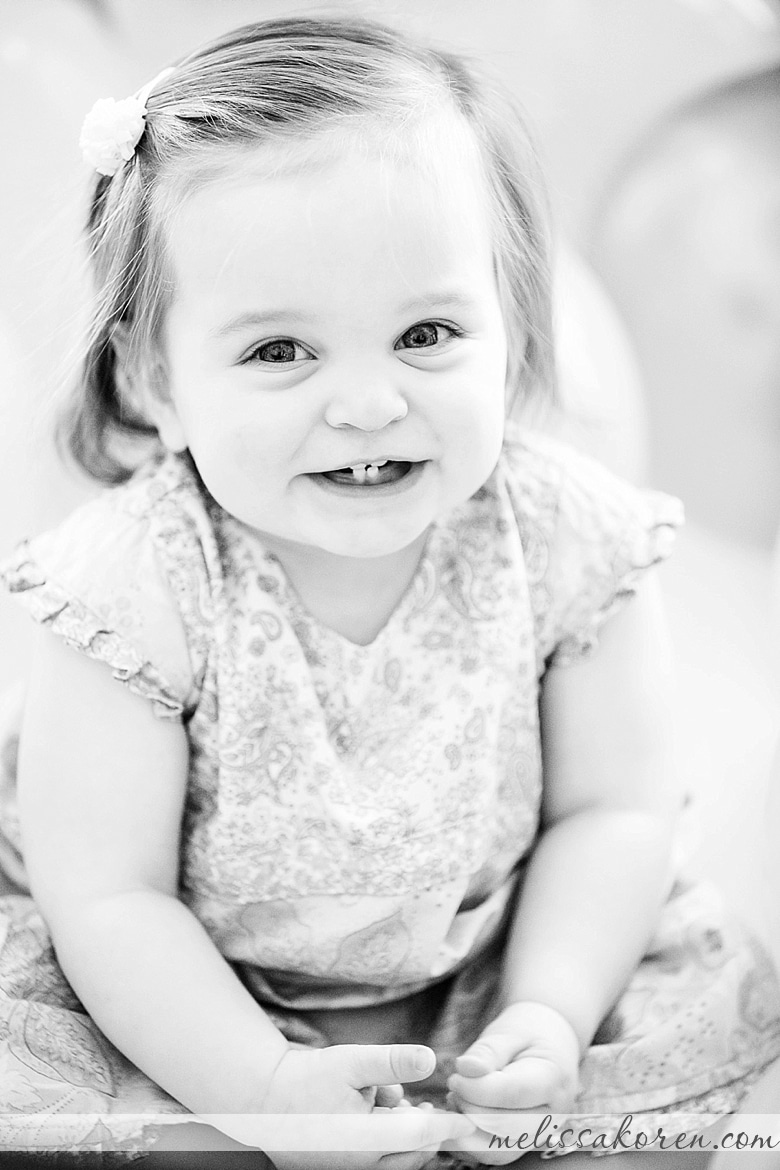 Julie saw the cutest idea of filling the crib with balloons – but older brother Noah was more into it than Audrey.  She was a little skeptical of all the static cling 😉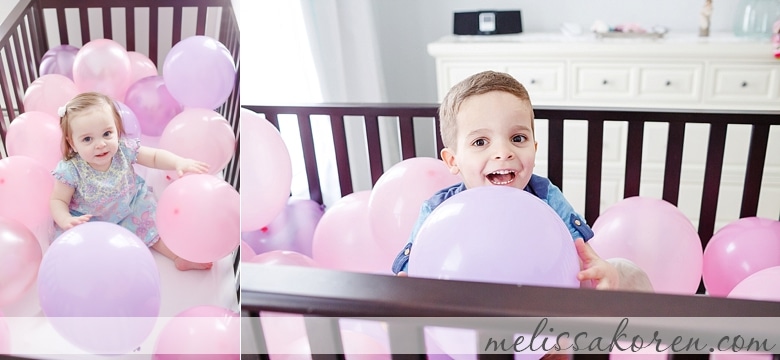 A late March birthday makes for a great excuse for a few Easter type pictures too!  And this brother sister activity was the perfect thing to get them to concentrate on the same moment for 2.3 milliseconds 😉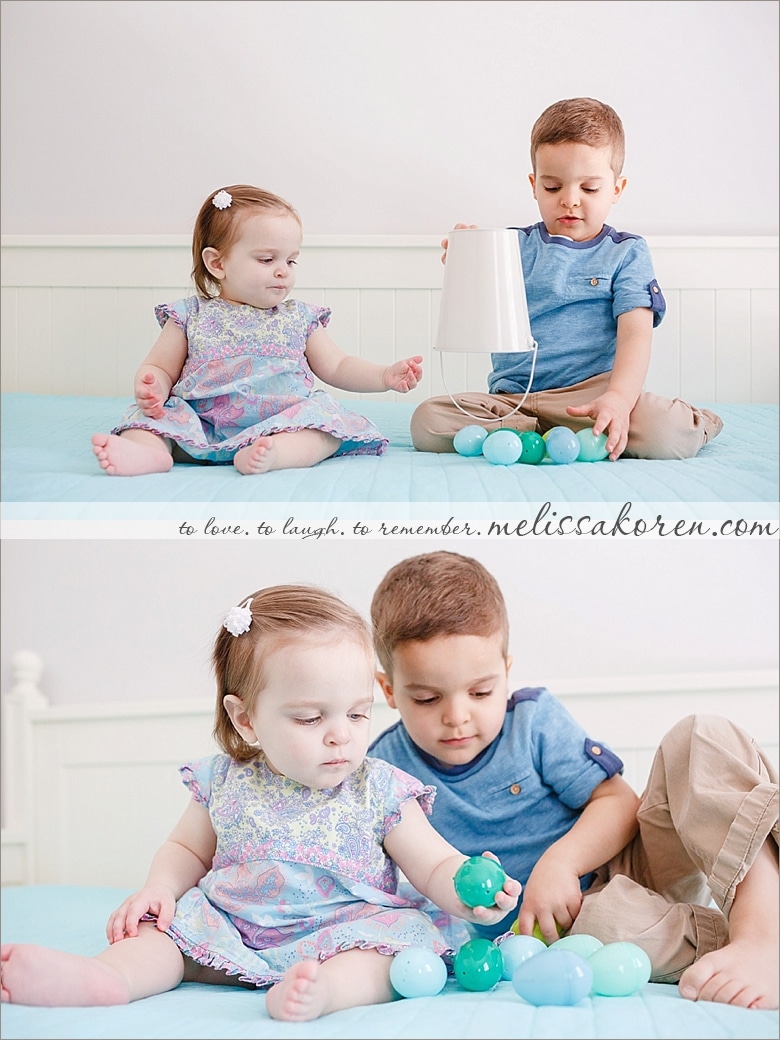 Noah was less into playing together as he was with playing in the balloons so Audrey and I had some quality stuffed animal time.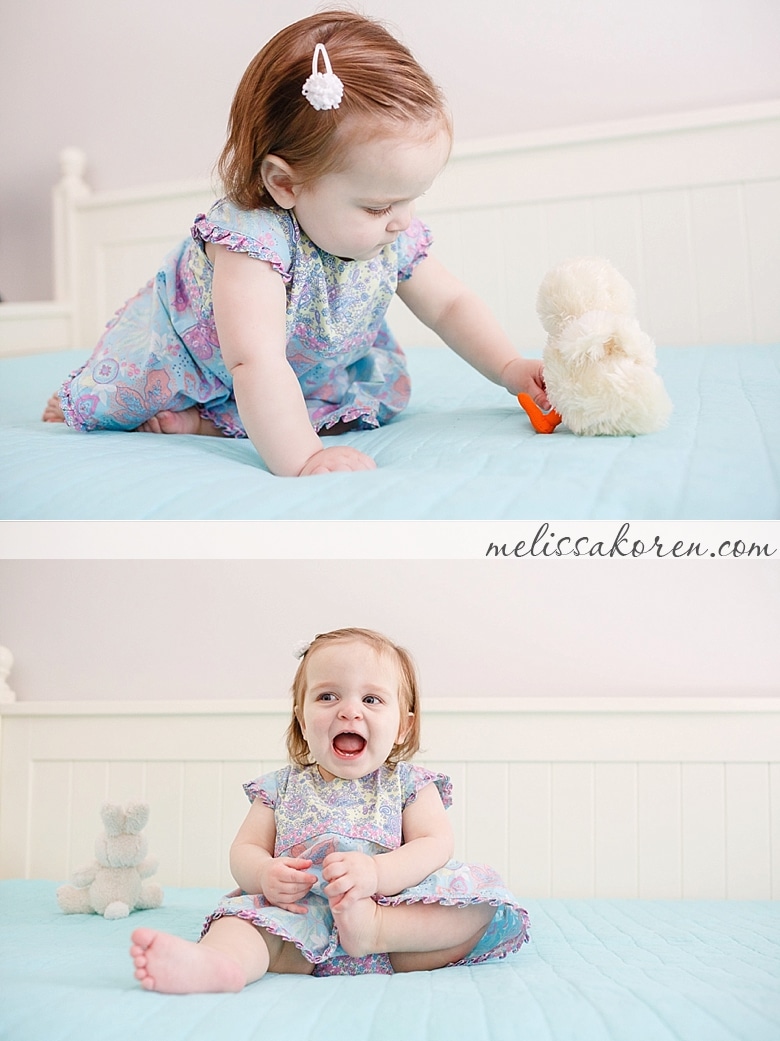 There are few things I love more than baby hands and feet.  Except maybe baby hands and feet and matching bloomers.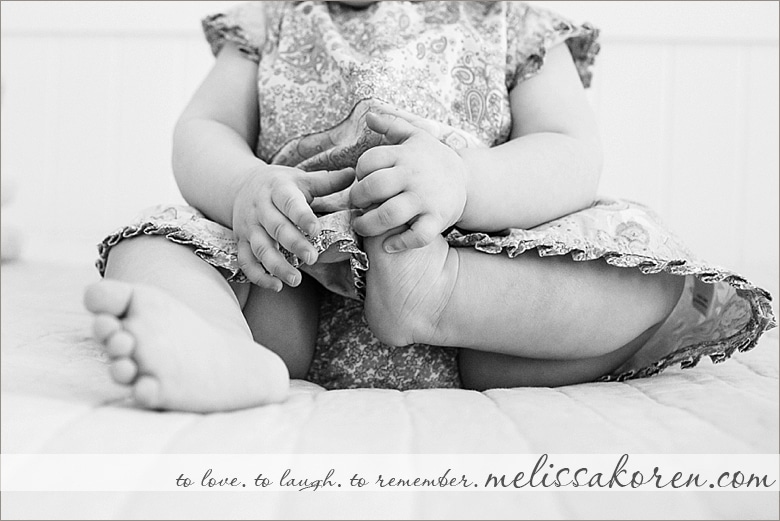 Ta da!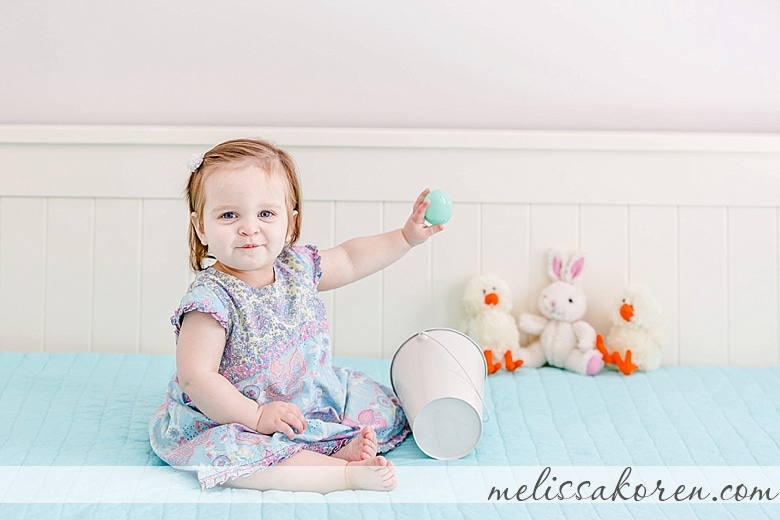 A tutu! Mama's doing a mean game of peek-a-boo to my left, Audrey was trying to play in return.  Then we moved on to the itsy bitsy spider.  Look how itsy that spider is!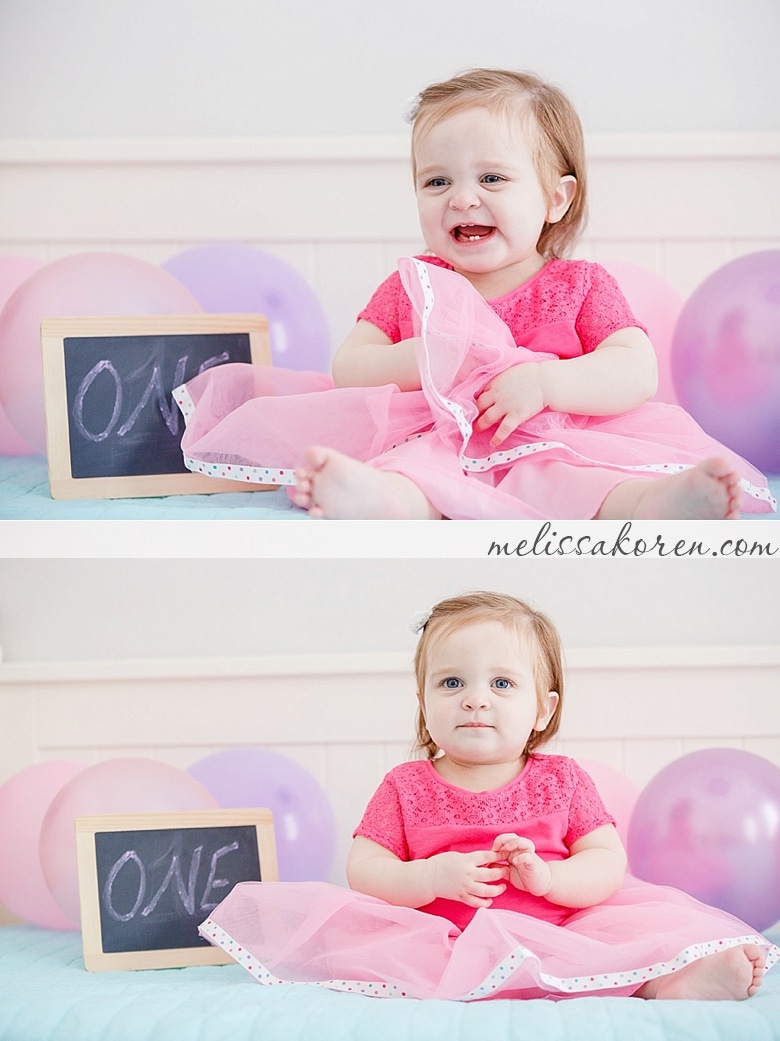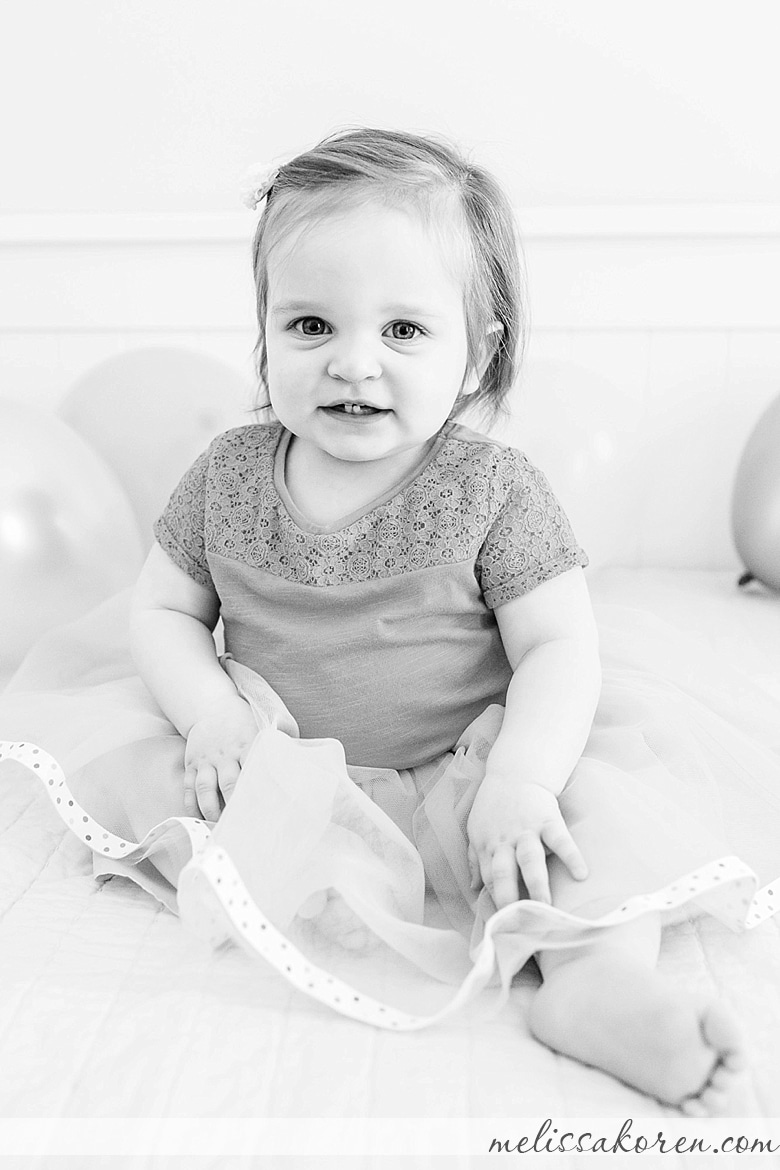 We found Noah playing in the living room – he had his own version of peek-a-boo with these really cool molecule block things.  Toys have come so far since my boy was little! (My boy is going to finish his Freshman year in highschool next month. *sigh*)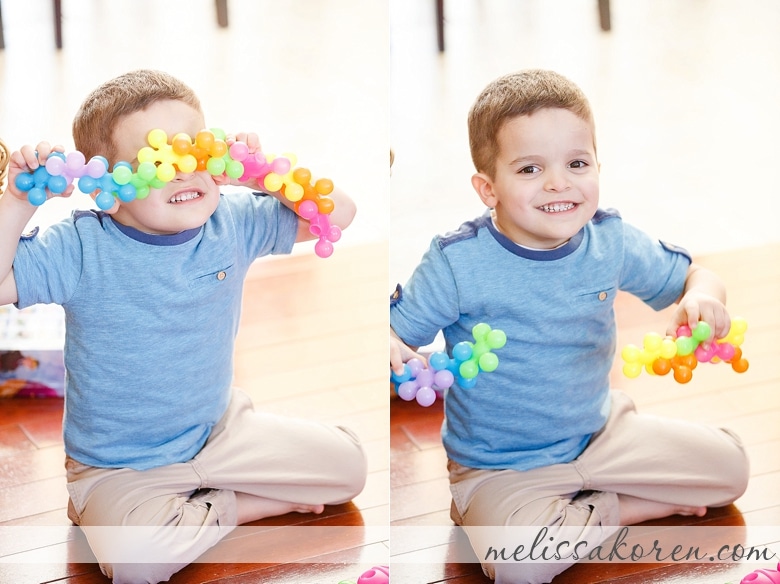 This was Audrey & Noah's mom's chair from when she would visit her Nana. It's so cool that she has it, and now has some sweet photos of Audrey in it.  Also – I love the panel work on the walls.  Just sayin'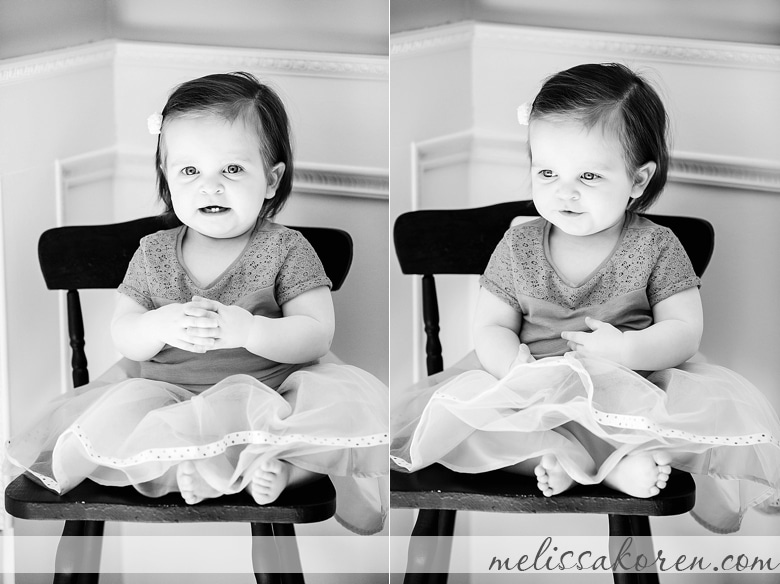 That is an armful of happiness right there.  Two snuggly muffins all tucked in tight in their mama's reach having quiet loving.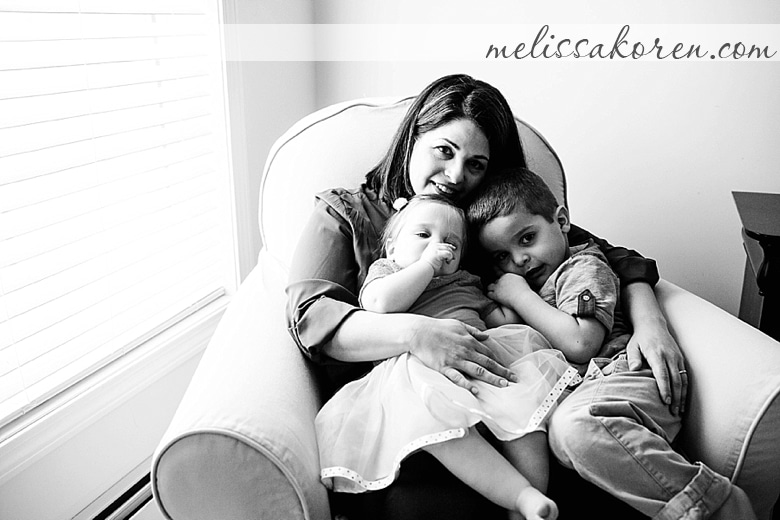 Happy Almost Mother's Day Julie- and thank you for continuing to share your family with me!
xoxo ~ melissakoren