When I first met Rosie this past fall at our Maudslay State Park photo session we laughed and giggled and sang songs. This session I got to come visit her at her house and help welcome her new baby brother!
And what a perfect baby brother he is! I love his little man outfit – newborn sweater vests are the cutest!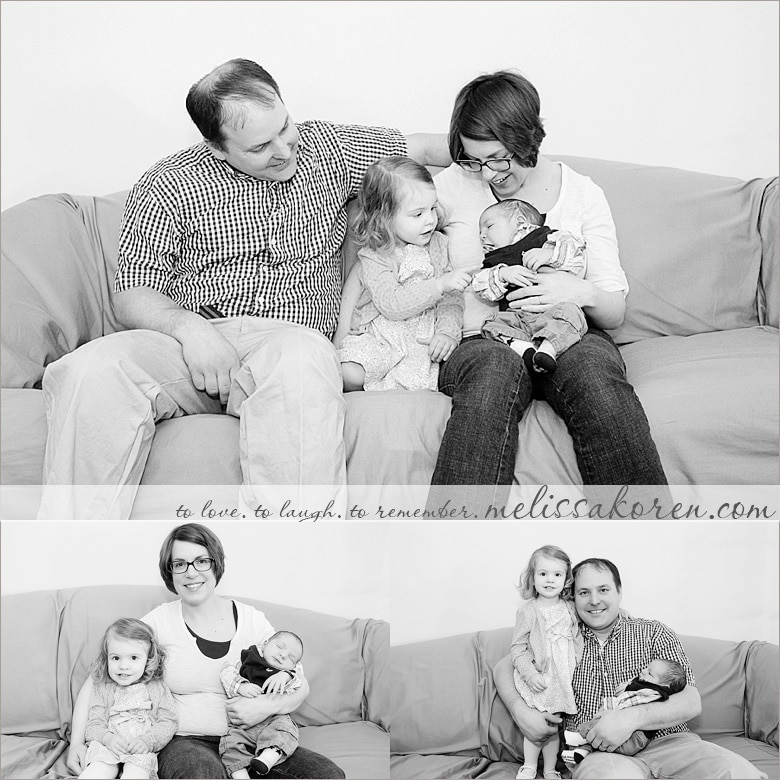 Rosie really is the sweetest big sister – so sweet and doting and gentle!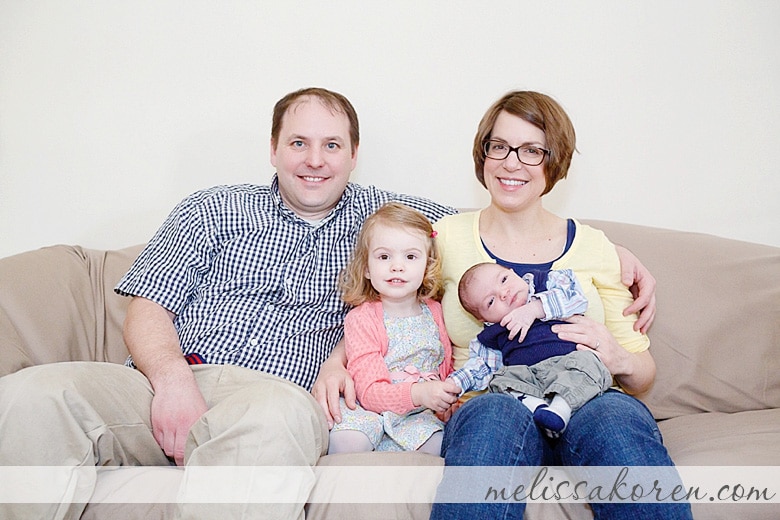 Big sister kisses! No really – there's a little tiny whale on that little tiny sweater vest!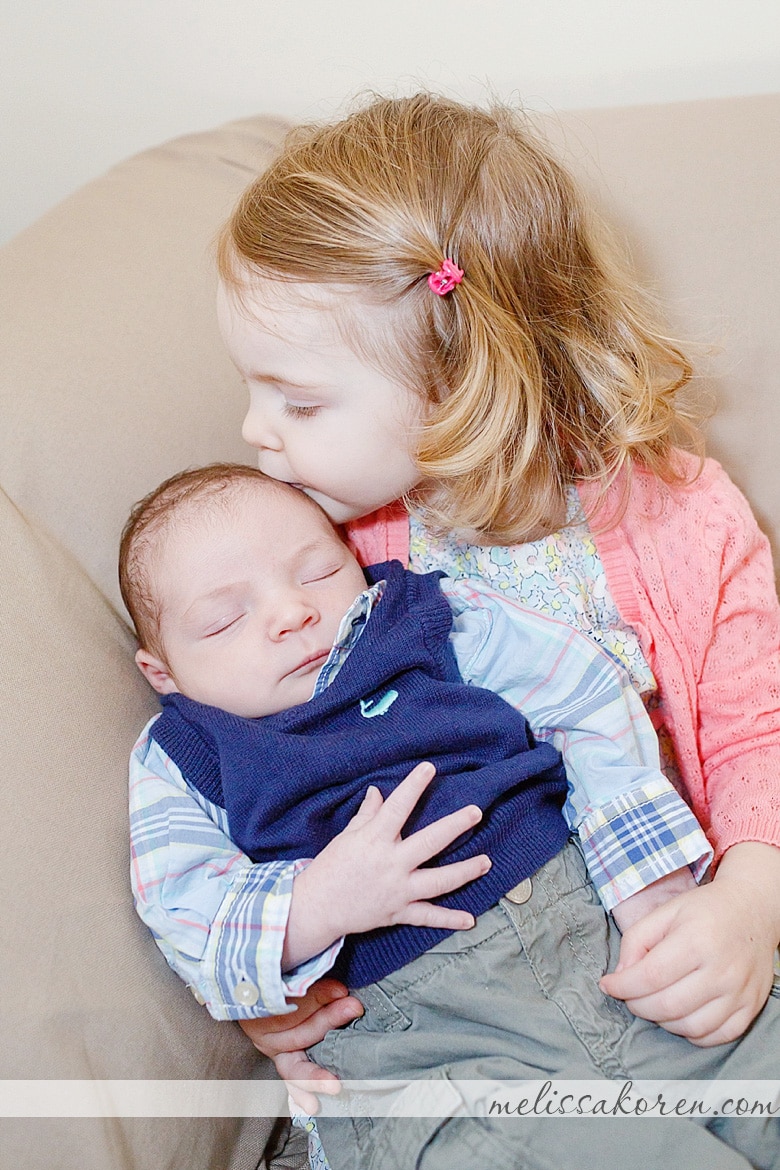 I love her little crooked smile.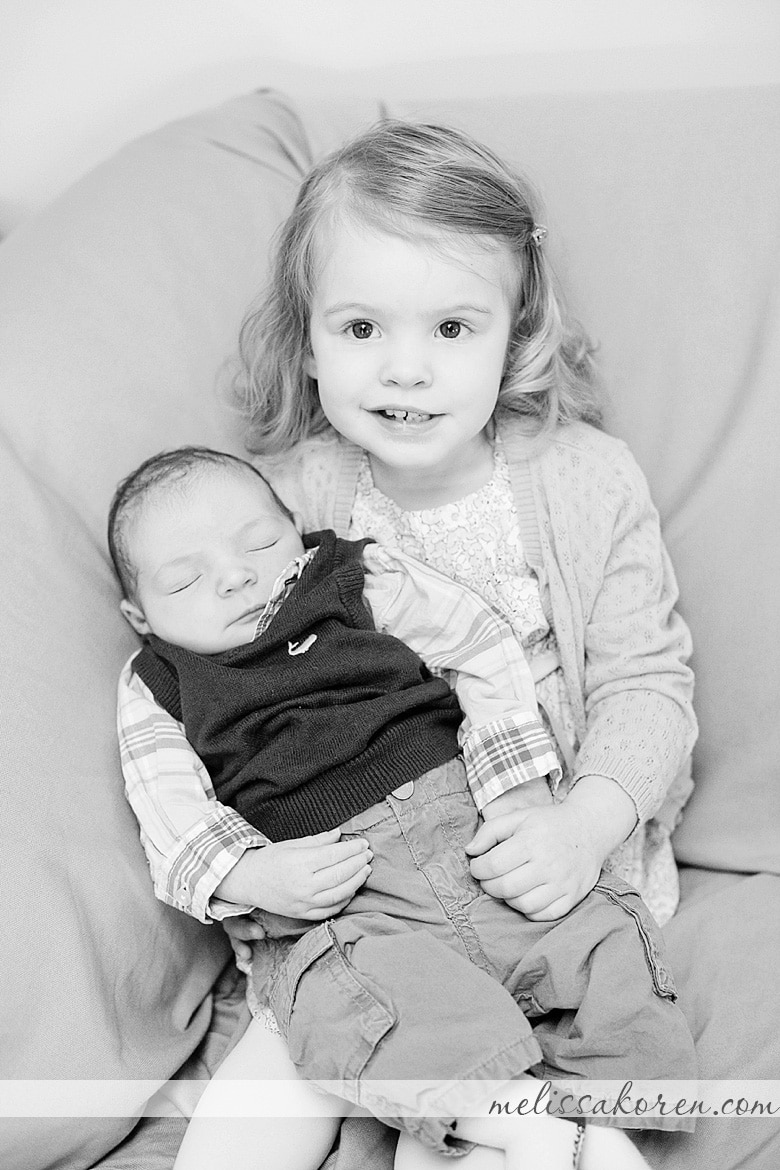 And her perfect easter dress! She was the best little model!  We sang a quick song then she went off for lunch and naptime.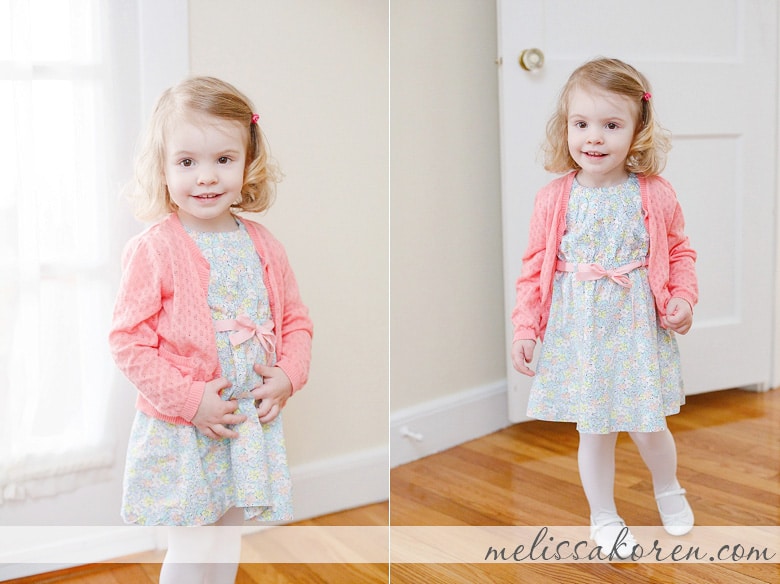 Then it was newborn baby man time! He was absolutely perfect the whole shoot. 
He snoozed away in his little cargo pants –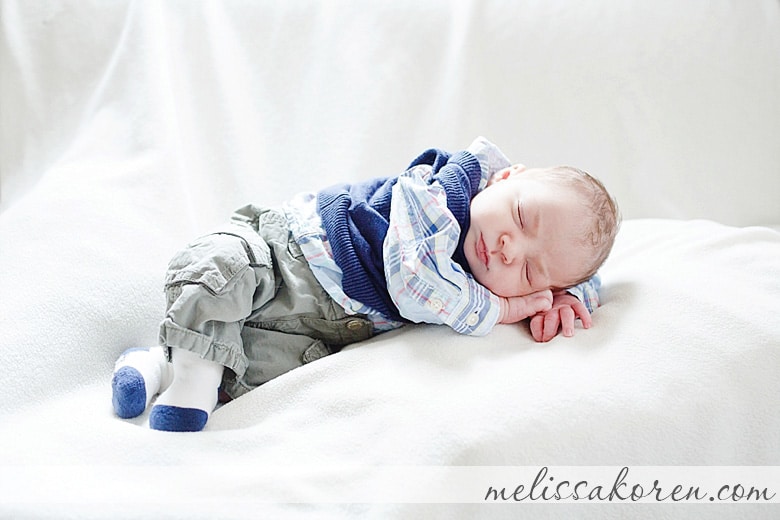 Pursed his perfect little lips –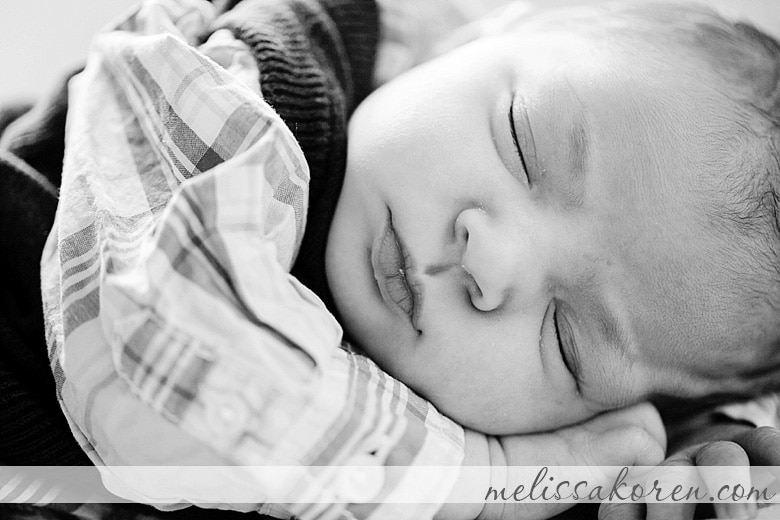 And did a good impression of a Buddha baby! Cheeks!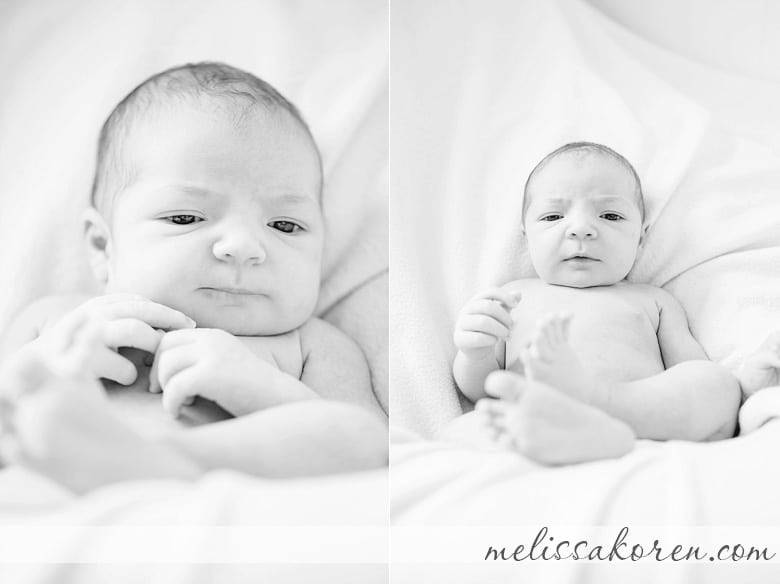 Little baby ears and little baby toes.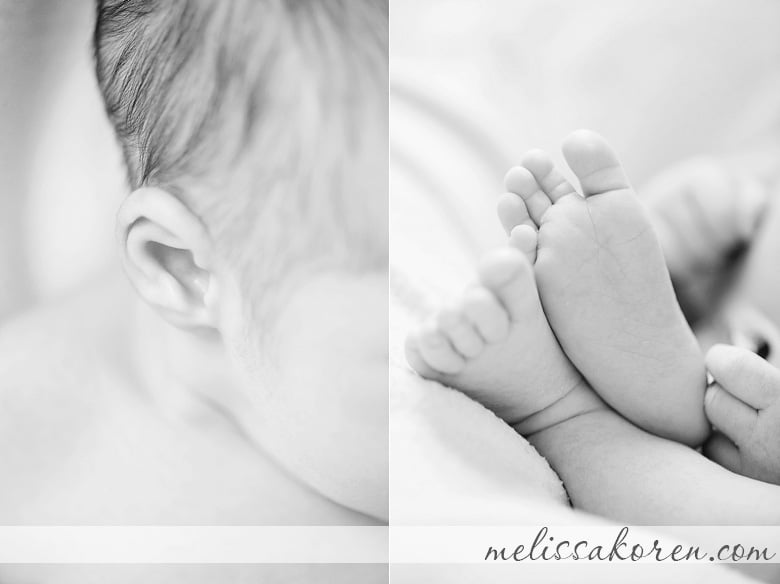 He was not, however, interested in my baby arm stacking trick.  He's top heavy to the left. 😉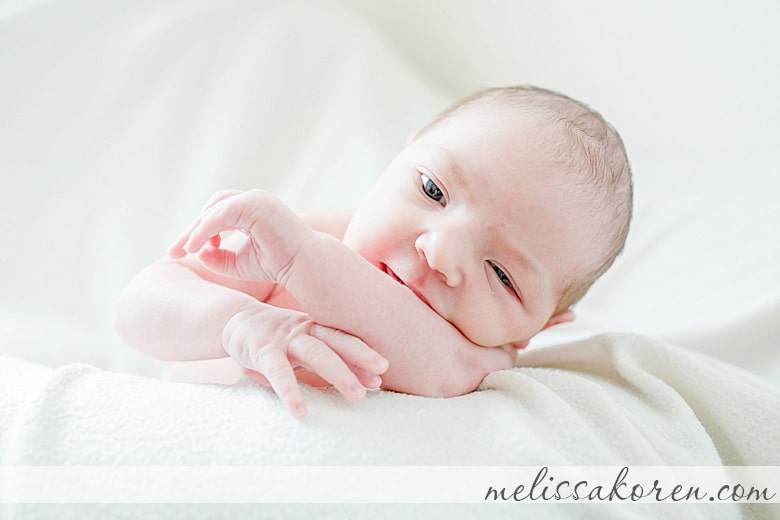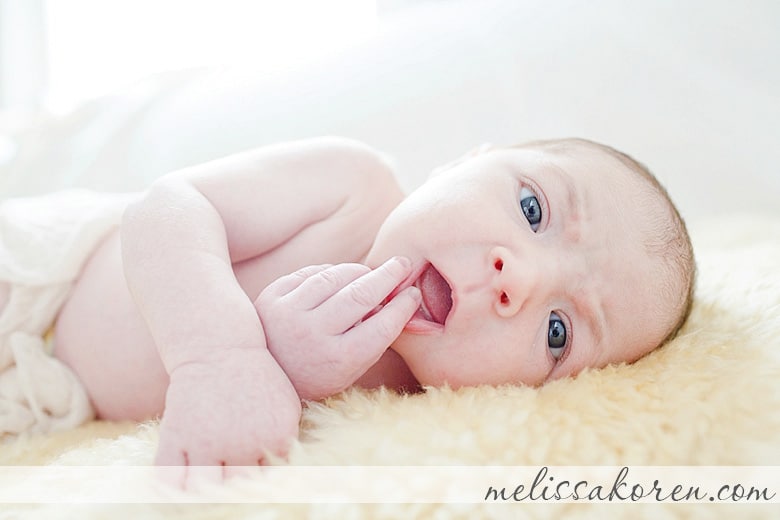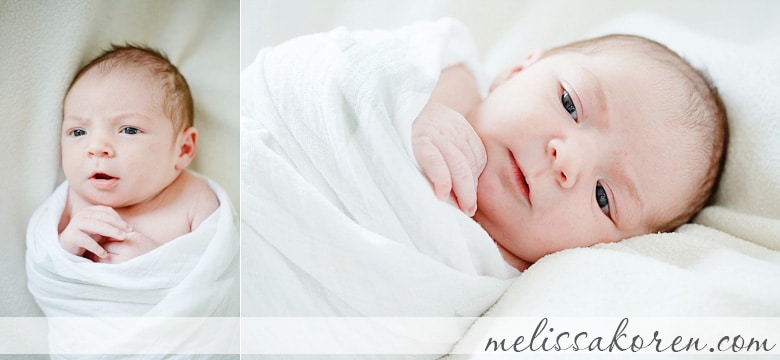 Look at those little toes all spread out and feeling the air.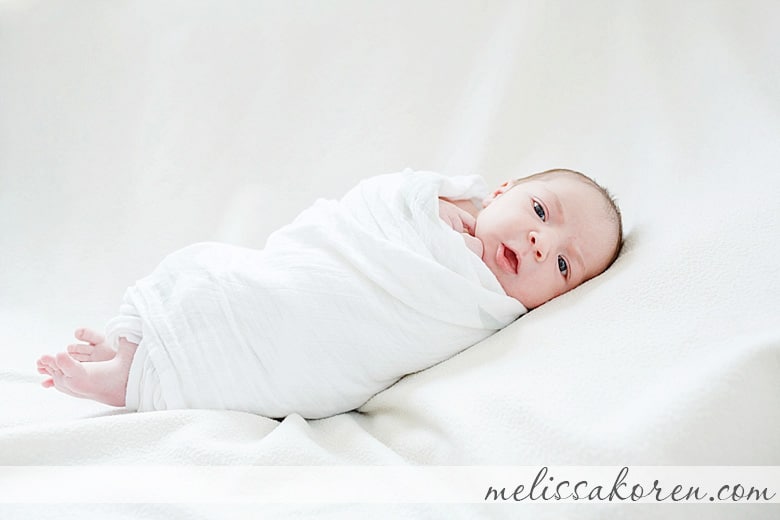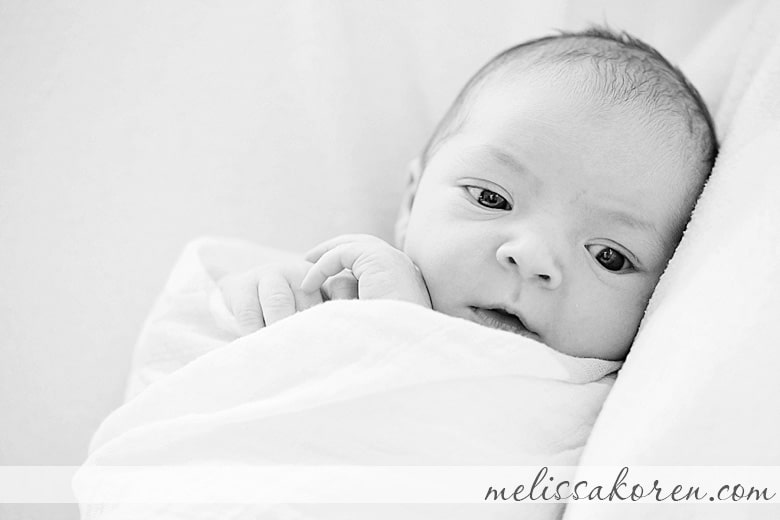 It's been so wonderful to capture all these delightful newborns lately. 2015 seems to be a big year for babies! I can't wait to share them all with you.
I love photographing newborn sessions at home. It's much more convenient for the family – I mean, you've just added a whole new family member and things can be a little.. which way is up?! I come to you, with everything needed for the shoot, but happy to incorporate anything you might want to use too.  All the baby accoutrements you need are right at hand and when I leave, you're already home! I couldn't have imagined packing up my little man and heading to a studio when he was a newborn – we would have needed two cars!