Kate stared on my blog first with her 10 day old newborn photos – and at that end of that post, I teased of this session, and how I'd hoped to get it blogged before her first birthday.  Well, I missed.  But that doesn't make her 6 month shoot any less spectacular.
The first word that comes to mind when I see this family is love.  They are so sweet, and patient, and kind with each other.  They're caring disposition is the perfect parenting tool and miss Kate is sweet, and lovely, and full of joy!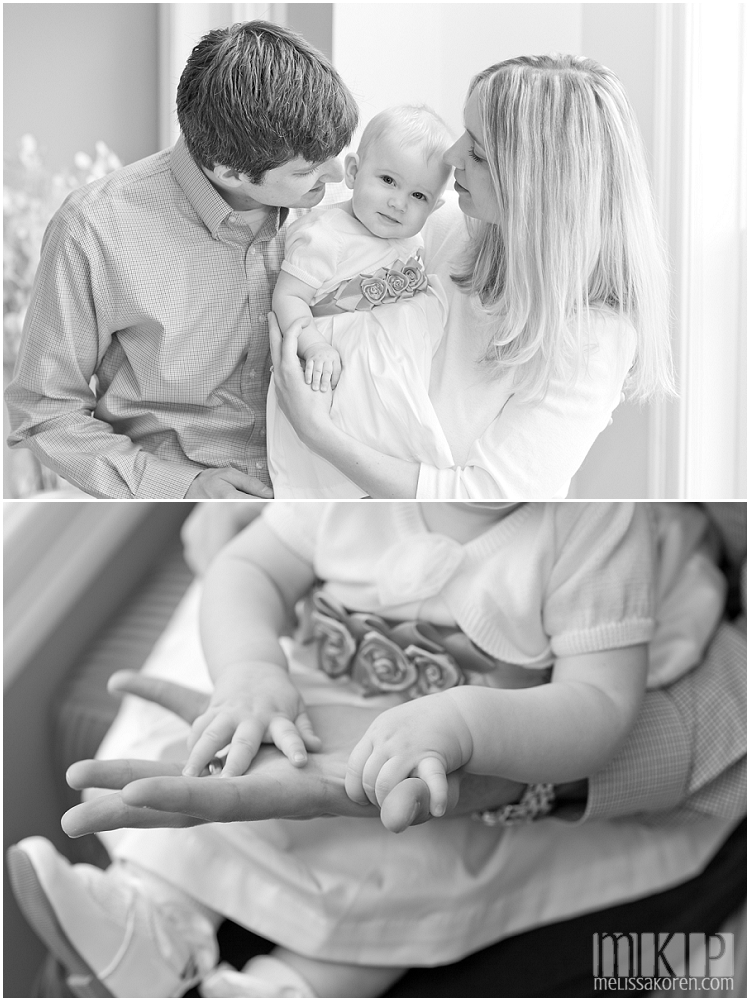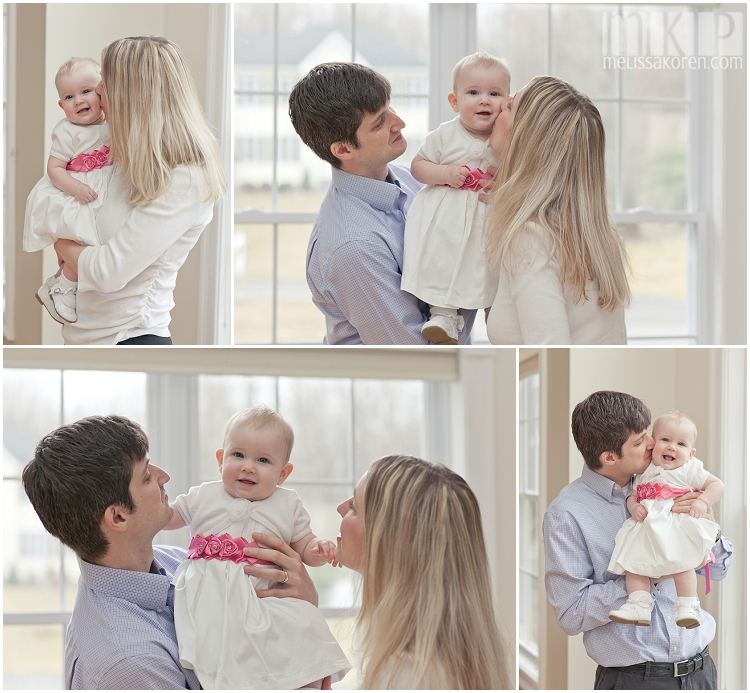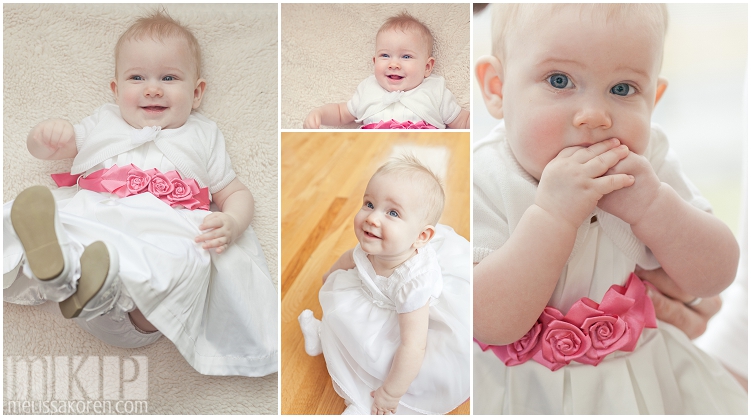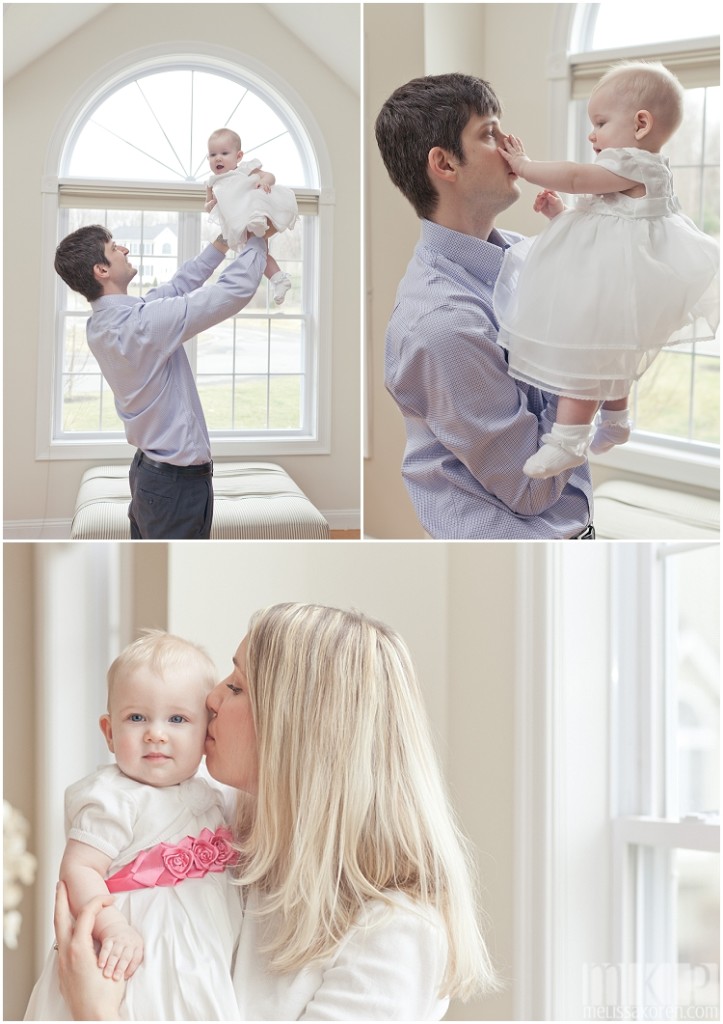 Happy belated birthday little girl – I hope being one is a blast!