After meeting Katie & Jed at Kate & Marcus' wedding in 07.08 and then taking their engagement photos on a super chilly day in 11.08, I KNEW that 12.11.09 was going to be an absolutely fantastical time! 
I arrived at Bedford Village Inn as hair and makeup was finishing up with Katie's mum.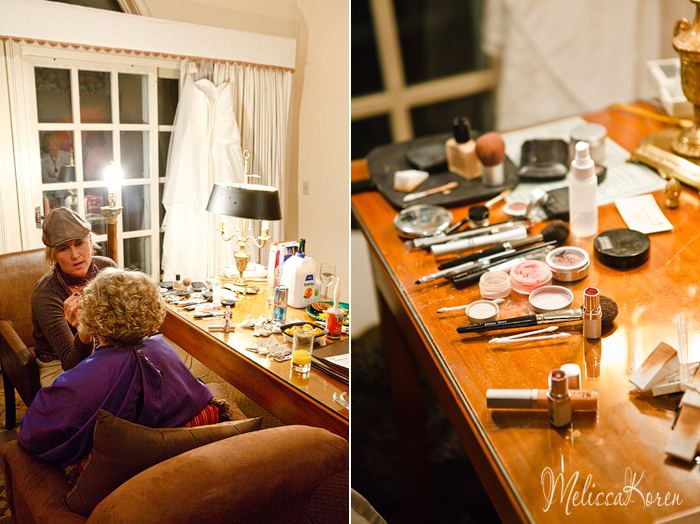 And Katie was getting into her dress.  I love the hands making their appearance in the left hand photo.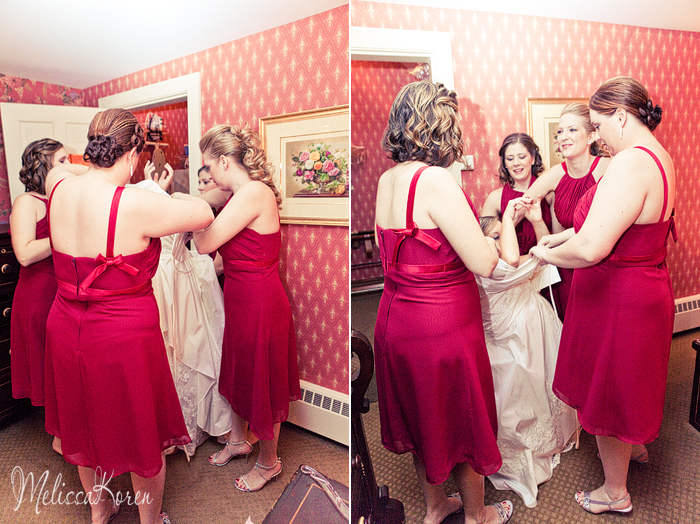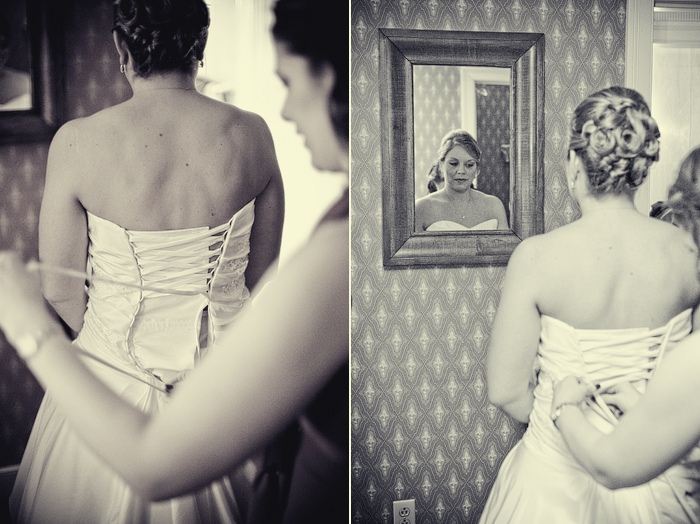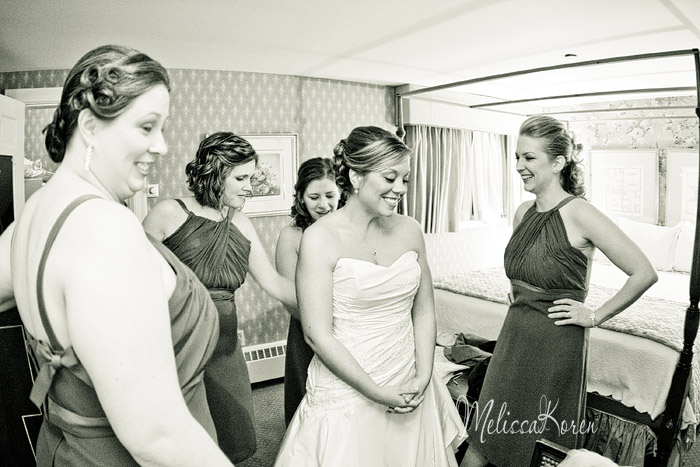 Once the dress was in the right place it was time for the veil!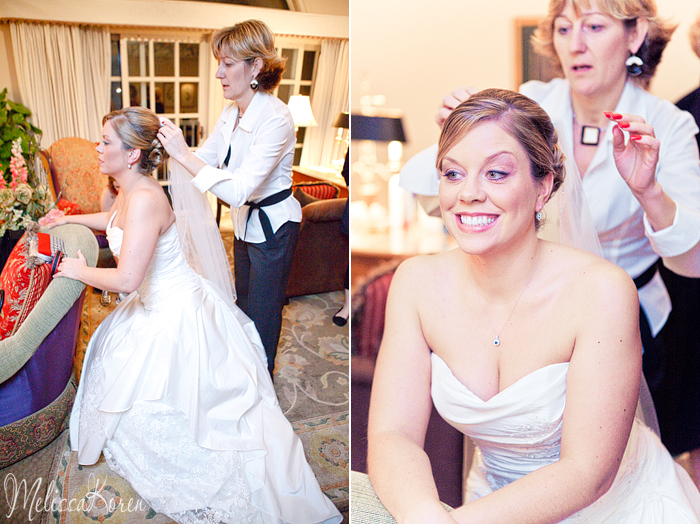 And some s.e.x.y. red shoes. HELLO Christmas!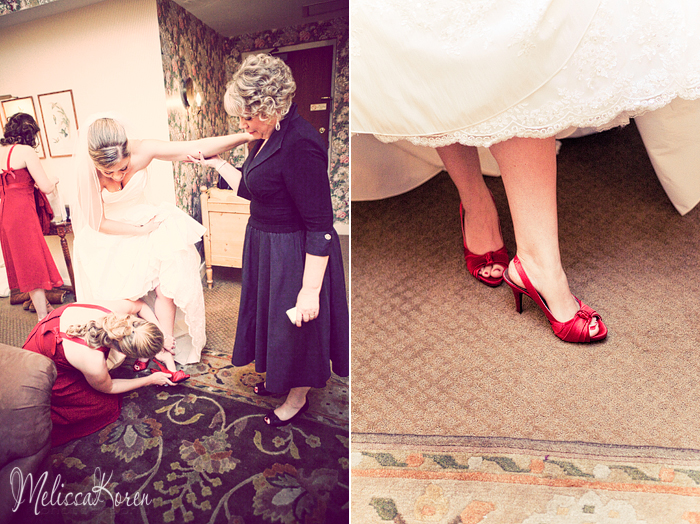 It was just about time and Katie's dad came in to check on her.  Just look at them – and her mom & brother in the background.  Such an enamored family! 
Katie was BRAVE and humored my idea of heading out on the balcony in the pitch black of the windy December night.  I don't know – I'm think it was worth it.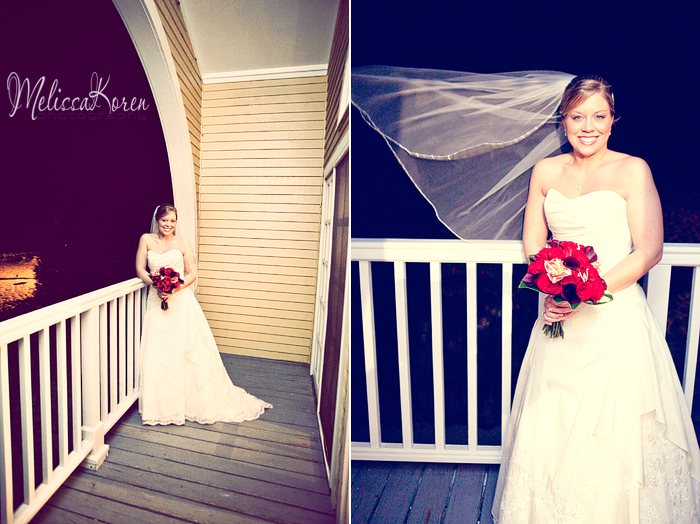 Then it was time.  Oh Jed. I heart you. Not like Katie does though – wow-eeee! 🙂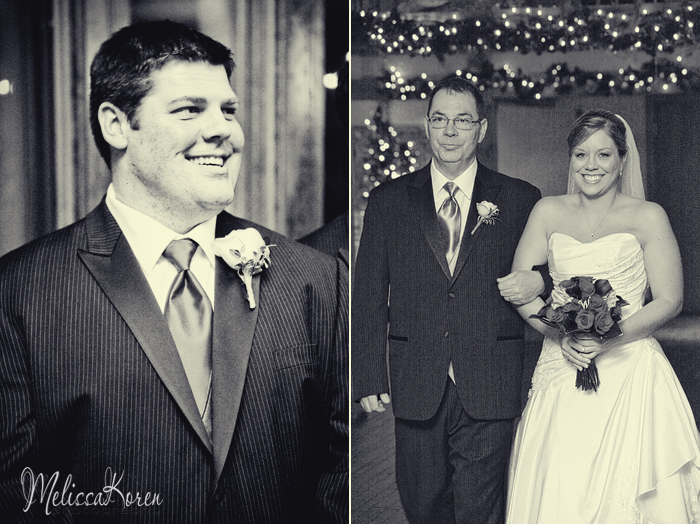 Something about the two of them and the feeling of their wedding was just so classic.  I found myself loving so many of their photos in black & white.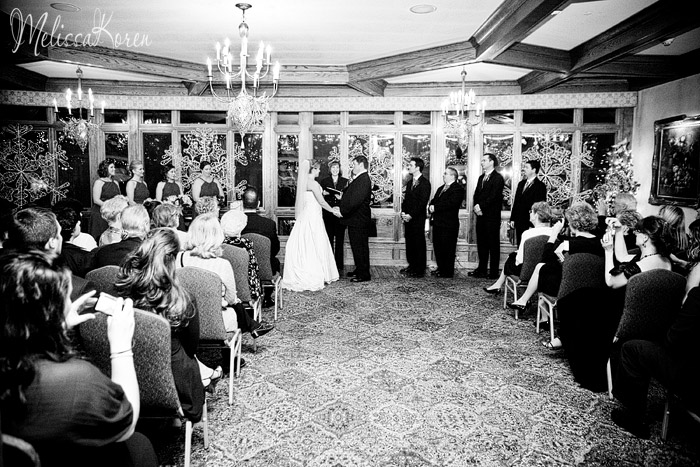 Short & Sweet, but to the point.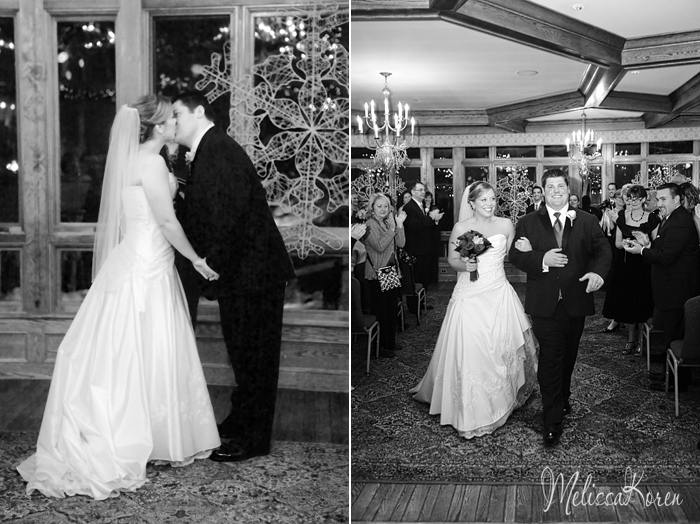 Christmastime is magical. Christmastime wedding at BVI is like a Martha Stewart December issue came to life.  uh.maze.ing.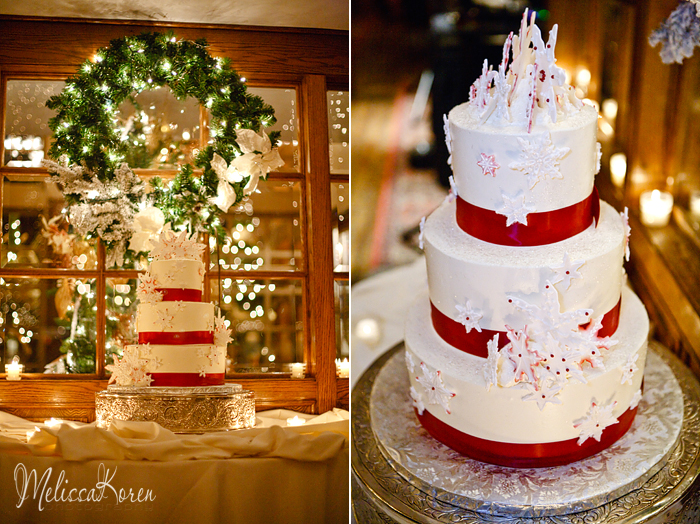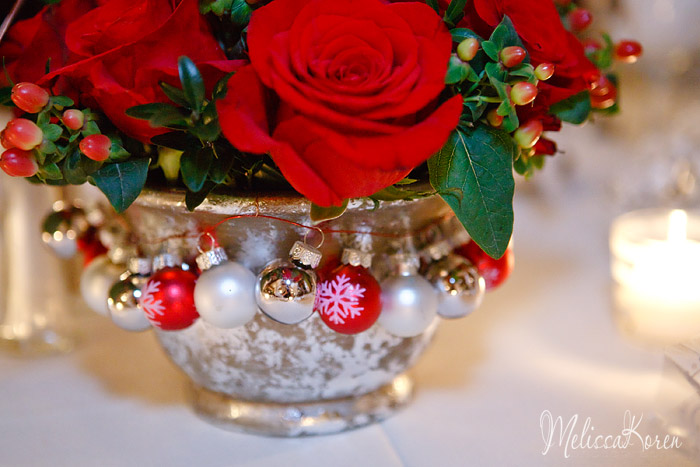 From the details in the bouquet to the ornament place cards everything was perfection.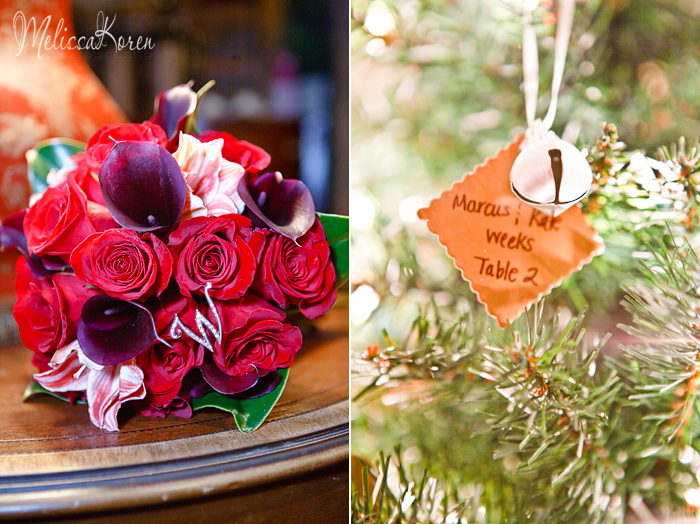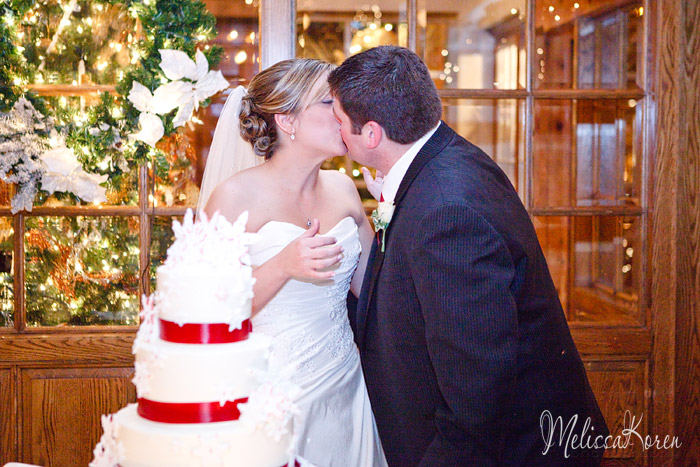 They danced very lovely parent dances, but my most favorite part was when Katie's parents took the dance floor and danced like it was their first dance.  Katie and Jed watched them with love and awe (and perhaps making some mental notes 😉 )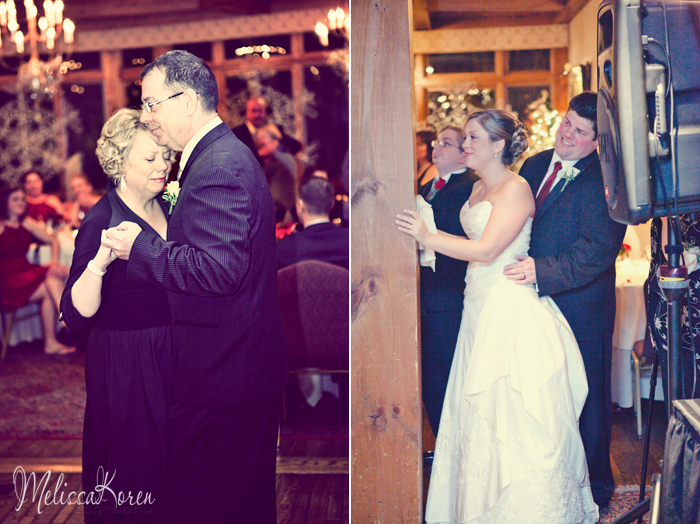 Then the props came out and the party got down!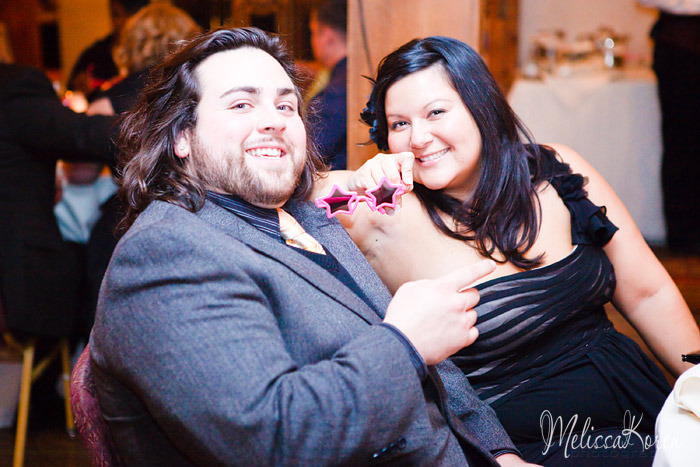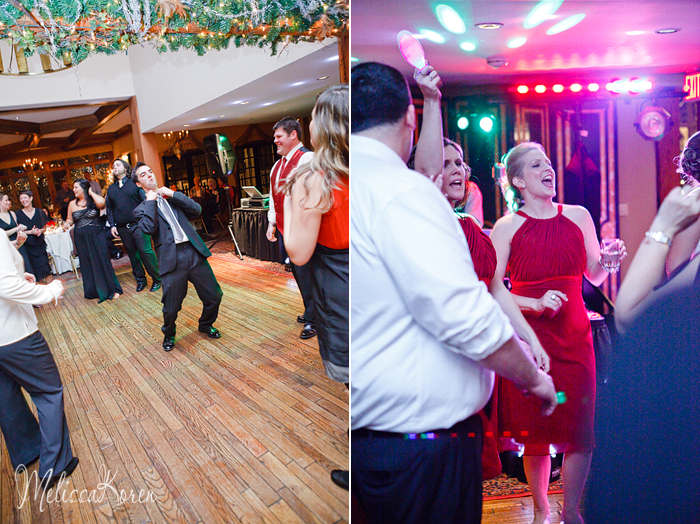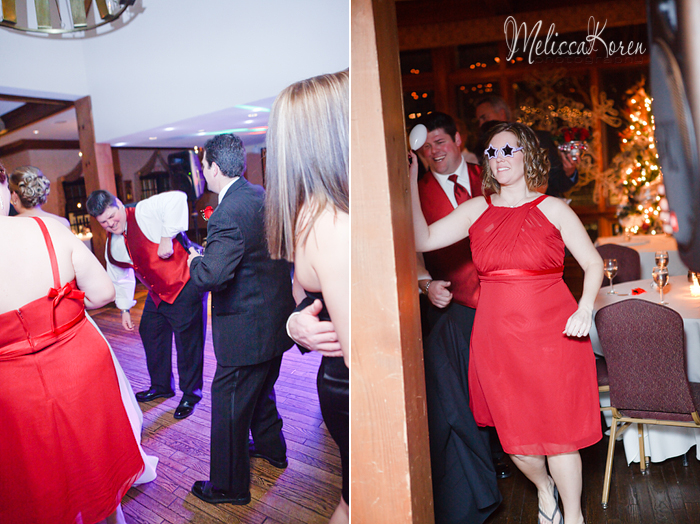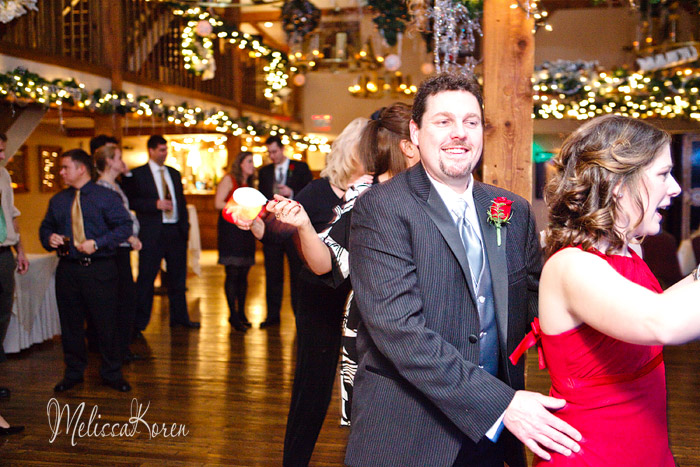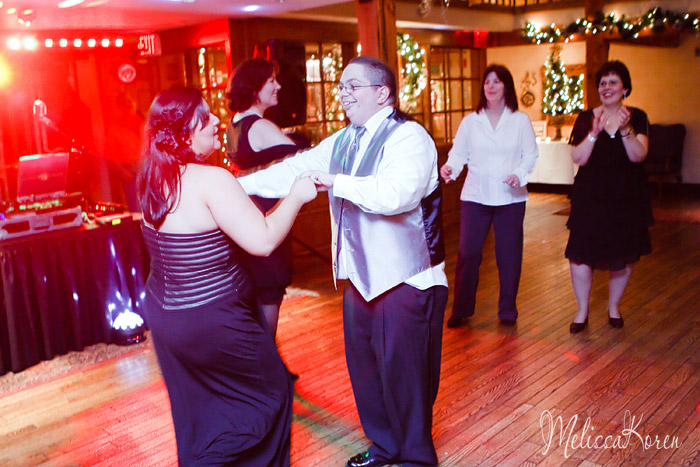 Flash Forward!  I caught Kate & Marcus during a slow dance and I knew it looked familiar!  I love that even without seeing their faces you can tell how in love they are.  And, um, how much they are in love with the little one to be – Kate was 5 months pregnant in this photo! (And I get to meet their CA-UTE! baby this fall!)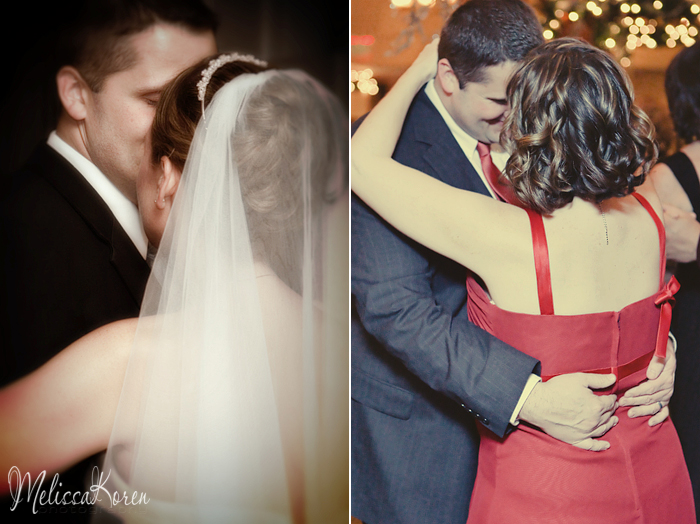 But enough about Kate & Marcus – this is after all Katie & Jed's wedding!  And here they are one last time surrounded by friends and family celebrating them. As it should be!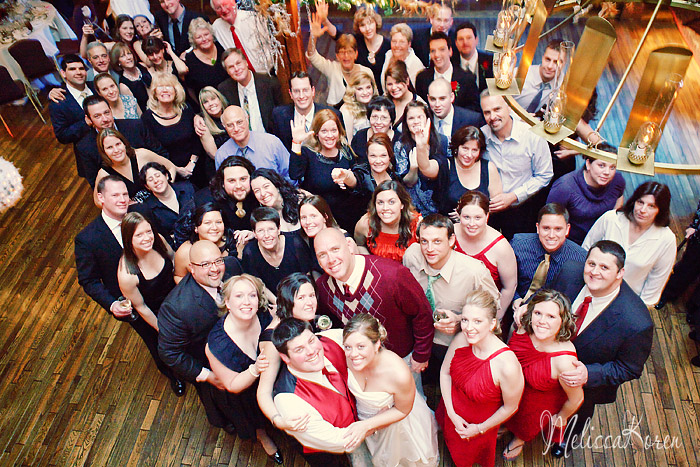 Thank you thank you guys.  More than you know.
~MelissaKoren