Katie & Kellen are two of the sweetest people ever.  And smart. BOTH of them are in med school, and when we met up in the last days of 2011 they were working on pinning down their residencies.  And planning a wedding.  And surviving the holidays. And just being plain awesome.
We were secretly hoping for some snow to give us a nice dusting of fun.  It had even forecasted flurries for the day, but no such luck.
It was the snow's loss, I mean who needs snow anyway when you have such an abundance of love!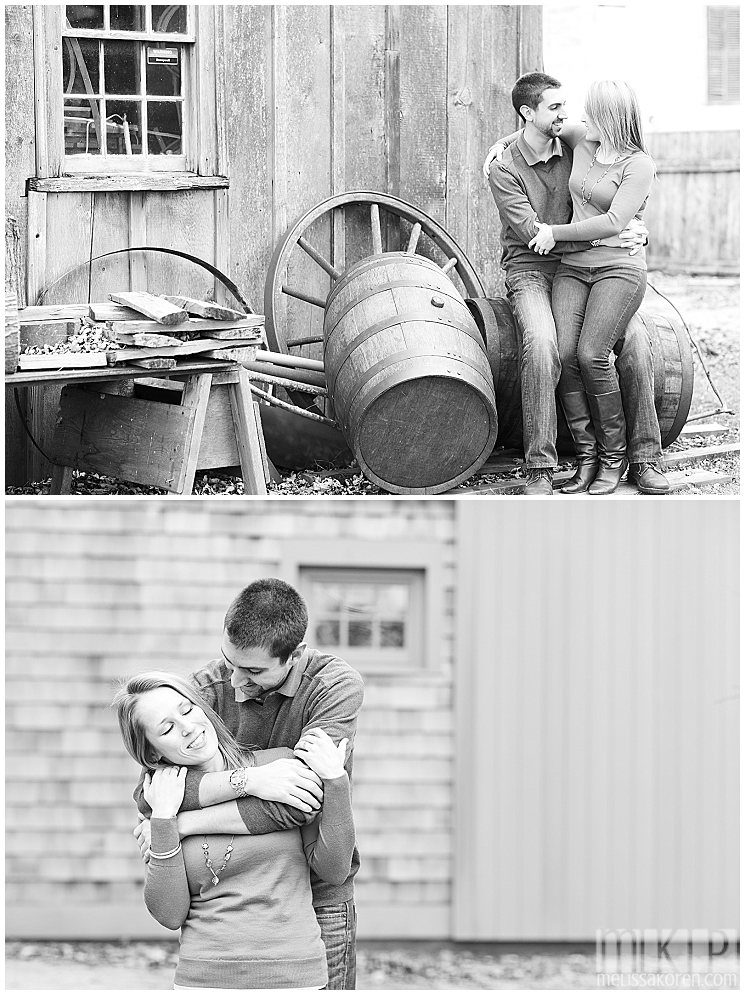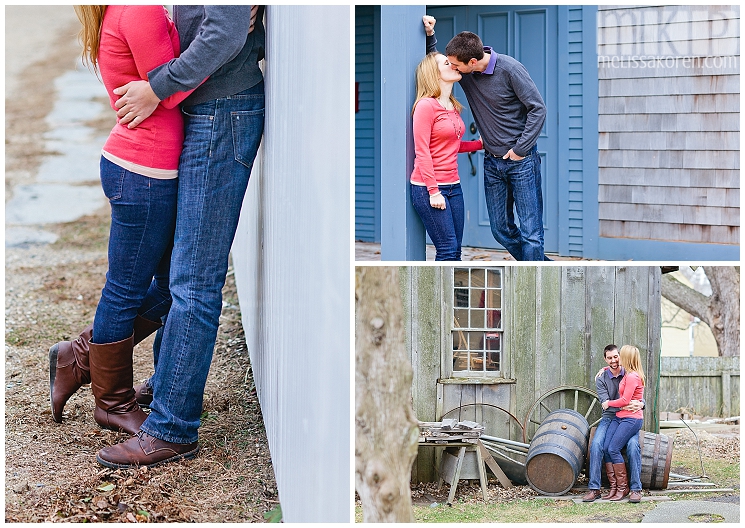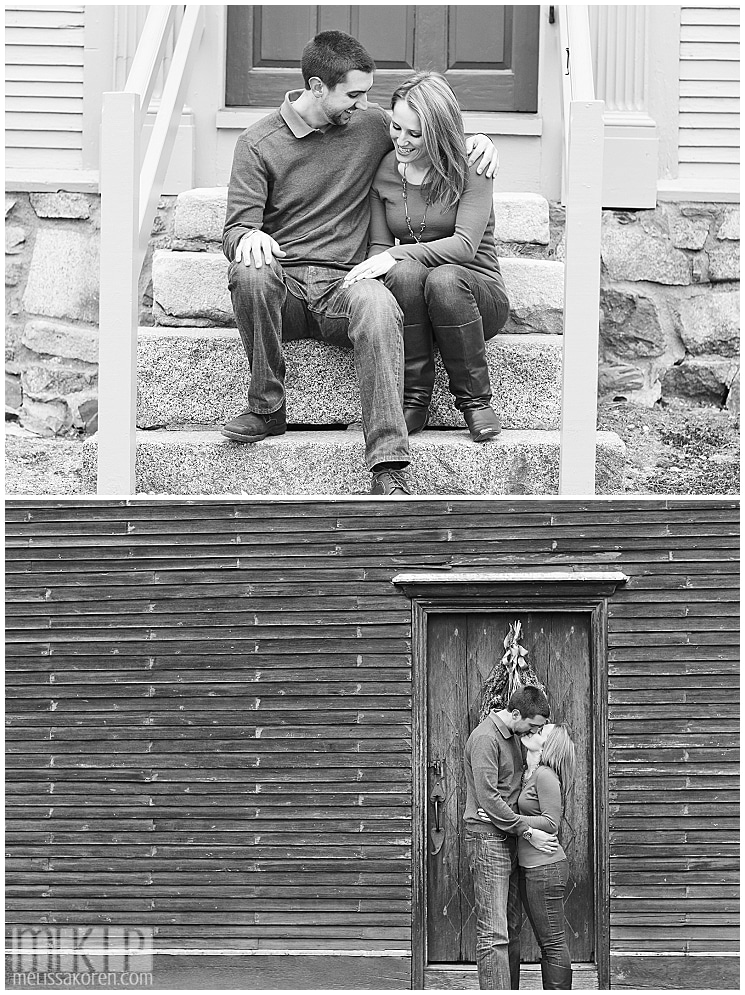 LOVE these two – and how the house on the left matches their outfits perfectly!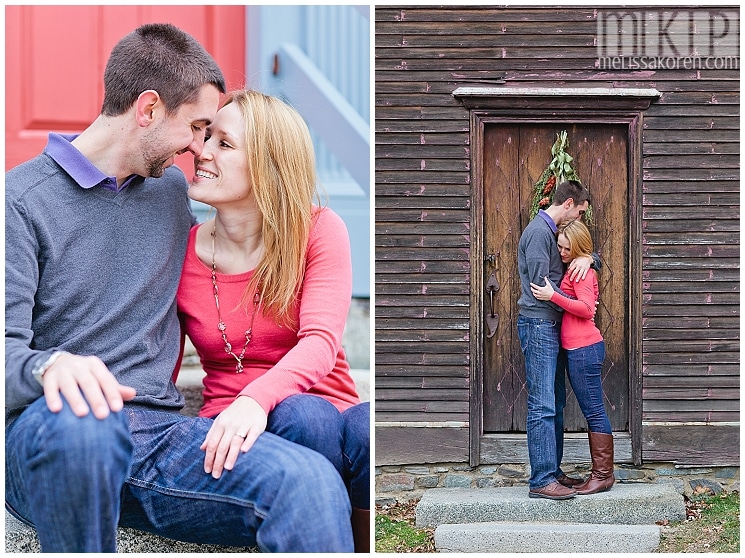 Wardrobe change – I love Katie's scarf! Bring the color people – all the time!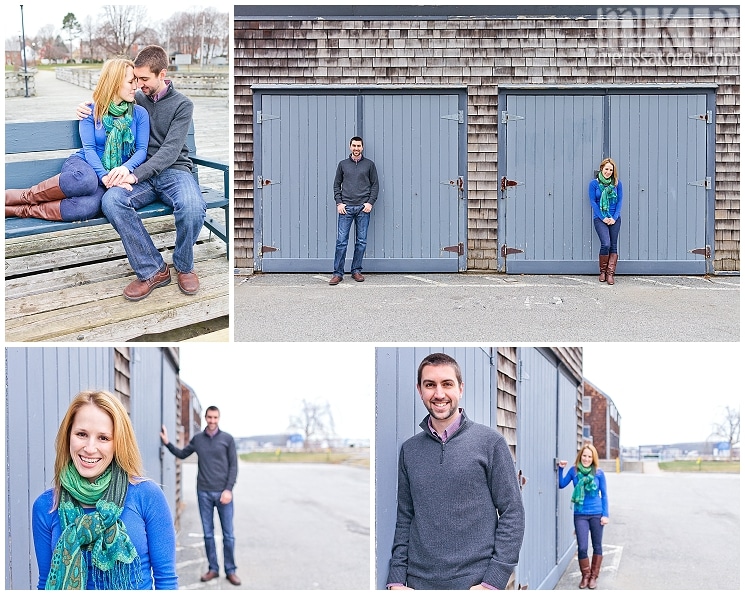 After getting comfortable in the cold, we thought we'd reward ourselves with some comfort with warmth, so we popped inside to get cozy.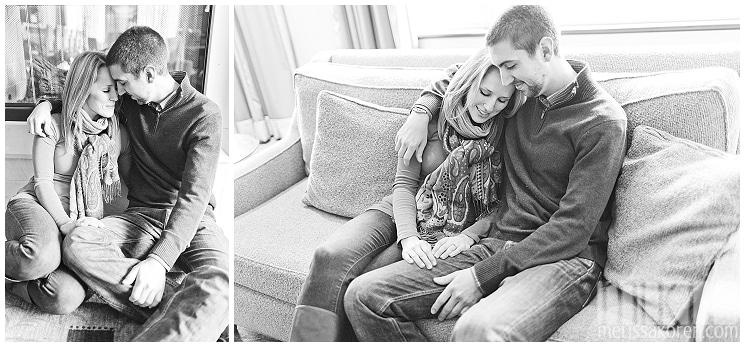 Katie & Kellen are married now, and it was spectacular.  I can't wait to share the photos from their wedding!