62 days to perfection!  Kris and Jerrod had a whirlwind wedding planning period, from inception to completion it was only 2 months – and although Kris grew up on NH, they live in Baltimore so it was a destination wedding none-the-less!
You never would have guessed though – everything was so detailed and gorgeous and somehow Kris even wrangled the weather into cooperation and had a perfect sunset wedding on the ocean.
A good friend of the family lent their home for the preperations and mum & gram helped her get ready.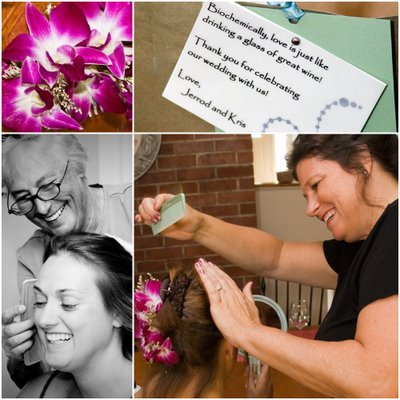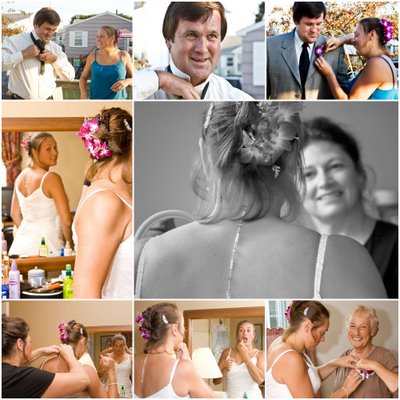 With the tiki torches perfectly set, the sun setting, and the crowd gathering –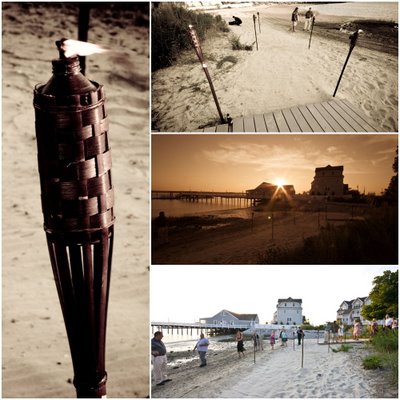 Jerrod waited (a bit nervously) for his gorgeous bride to be escorted by her father.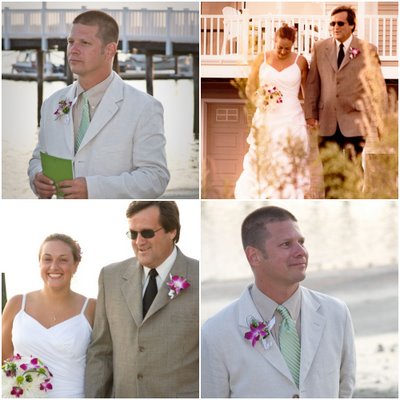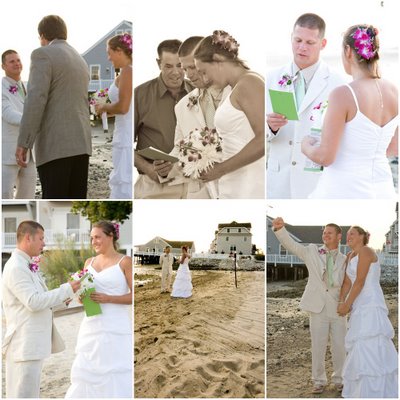 Yay! They did it!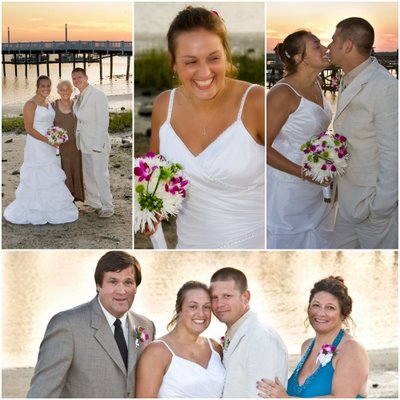 NH is of course, on the east coast – but there's a bit of coastline here and there where they sun sets on the water – but also the power plant.  Kris & Jerrod wanted a shot of them holding all that nuclear energy in their hands – but I don't think they need it – they're totaly energetic enough!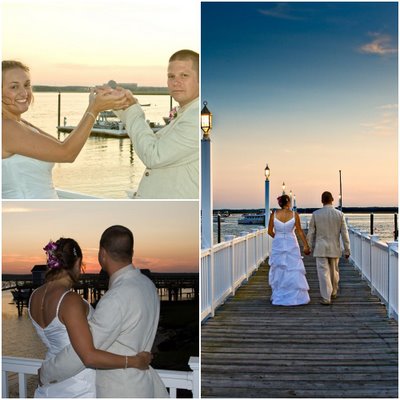 The reception dinner was amazing –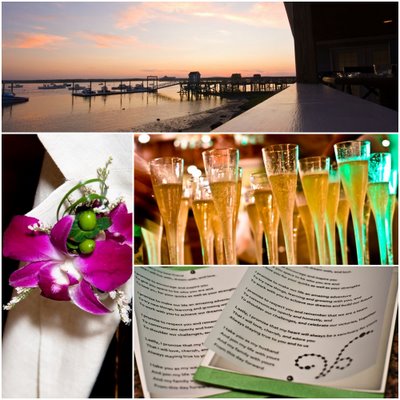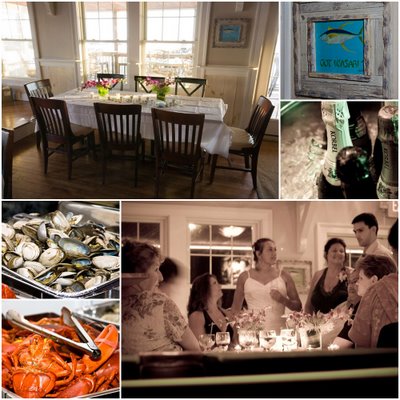 Kris' brother's wife is an extremely creative artist and she made the cake topper.  A lobster and a crab holding claws.  The lobster is meant to represent Kris and the crab represents Jerrod,  who is a Maryland native.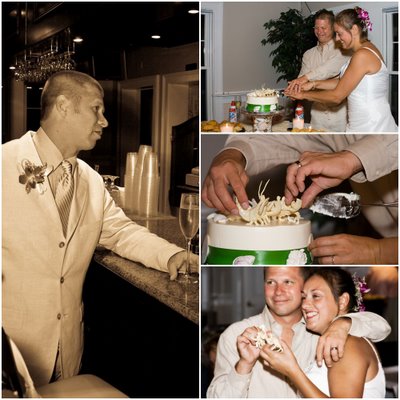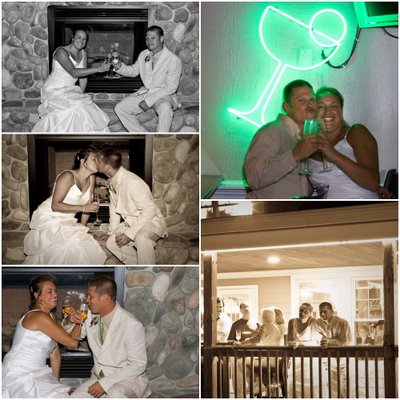 G.O.R.G.E.O.U.S!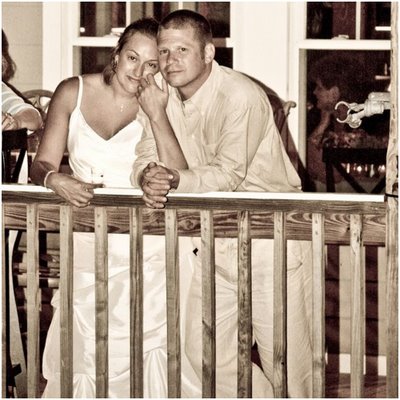 Thank you so much!  The photos are absolutely wonderful!  We can not thank you enough!  I warned you I usually take terrible pictures – I normally hate all photos of myself – but you took some amazing photos that even I can admit that I look great in them. I think you really captured the energy and love of the occasion.  I have no idea how we are going to pick just a few from so many great pics!  We are going to have to make some tough decisions when putting together the albums! 
It was such a pleasure to work with you!  Seeing these photos brings everything back (I can not believe it's already been a month!)- you really capatured the love and fun and energy of the evening. 
We can not thank you enough!
Kris & Jerrod – Beautiful people!  I'm glad that you can see that in your photos!  What an amazing group of friends and family you have the love and fun and energy was completely abundant! It was an honor to be involved in
your wedding!  
~MelissaKoren