Oh what can I say about Kris & Jerrod?!
Fun loving – Adventurous – Up for anything – Hilarious.. I could go on.
Kris emailed me about her Friday night wedding on the beach – – she's from NH, he's from Baltimore where they now live. They wanted engagement pictures but weren't going to be in town until the week of the wedding.
No Problem!!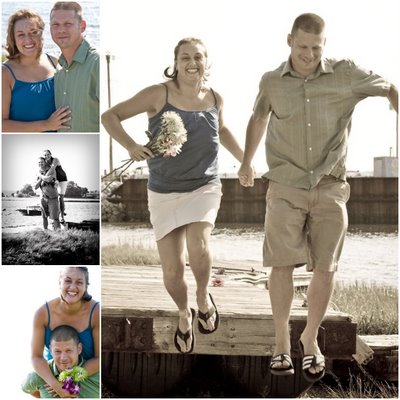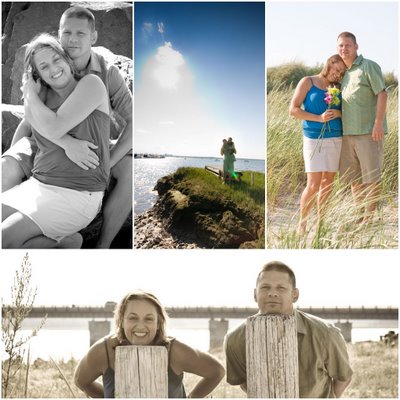 p.s. Kris – you're GORGEOUS. And kudos to you for the flowers, they're a great touch 🙂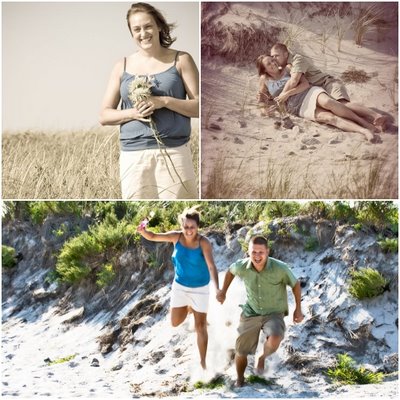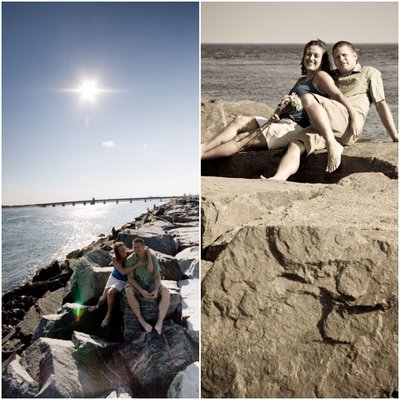 We met up Monday night before their wedding and rocked it. I had so much fun meeting them and their friends and family. By the time we parted ways I was so excited for Friday I could barely wait for the week to be over! And with just cause too, their intimate wedding dinner party was a blast – coming soon to a post near you!
Kris & Jerrod are still on their honeymoon, but I got a fun note from Kris' mom after I sent the photos – –
Hi Melissa, This is Kris' mom…. She is on the phone with me and I'm looking through the pictures. She doesn't have internet access at the moment, as she is on cape cod. However, she is saying how much she loves these pics! Wonderful job. What talent you have! Kris is delighted with them. She had a good feeling about your enthusiasm and talent right from the beginning, and is just thrilled! Take care. Kris will contact you when she gets back to civilization. Thanks for all! ~Donna
Upon their return, I got this:
Melissa,
We LOVE the photos! Thanks so much – we had a blast! I can't wait to see the wedding photos – I knew you were going to be awesome. And thanks for stepping up and taking charge on the beach right after the wedding – I was somewhat confused and not getting very much accomplished.
We really appreciated how enthusiastic and flexible you were. Once I booked you, I didn't have to give a second thought to the photography b/c I knew it was handled. For a bride planning a wedding in just 62 days, that was VERY important!
We will definitely recommend you to anyone who will listen to us!
Thanks a million!
Kris & Jerrod
Thank you for your wonderful words!