Sometimes you have a client meeting and you just know you're in for a fantastic ride. From their first email I knew we would hit it off, and when we finally sat down for some margaritas and album looking we did more laughing than talking I think! They even came out and played some trivia with us, twice! It's so amazing how this job I do has introduced me to people I know I was meant to know, but never would have run into any other way.
When it came time for their engagement session, I knew a walk in the woods would suit them. Avidly outdoorsy and always up to something or another in their daily escapades surrounding them with nature seemed the way to go. We met up for our adventure and headed off to see what we could see in the Academy Woods here in Exeter.
I can't tell you how much I love the way Katy & Katrina are with each other. It's the perfect mix of love and sass that confident people are able to exude. It makes me SMILE.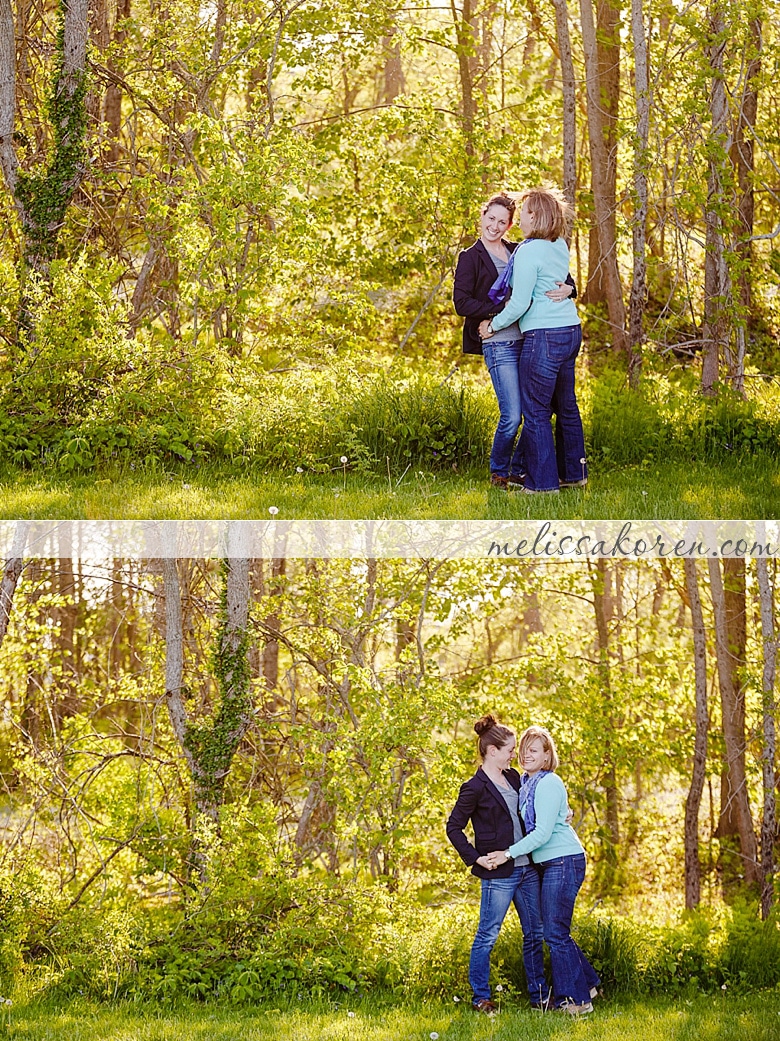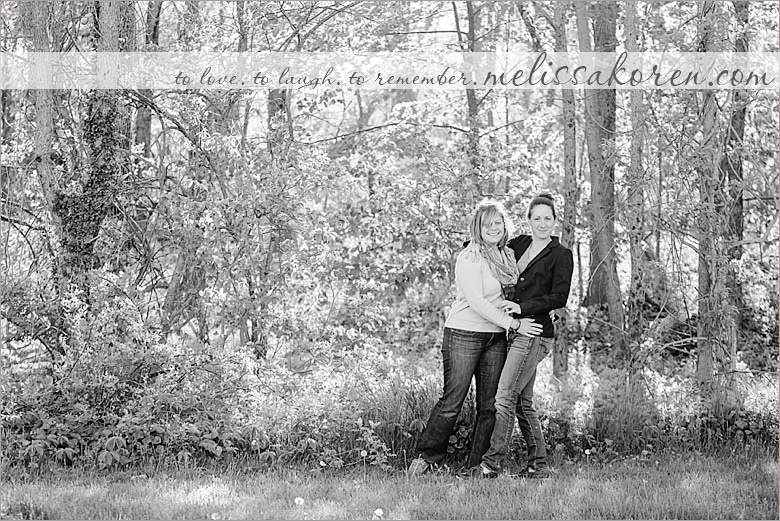 Also, they're totally into each other, which is my favorite.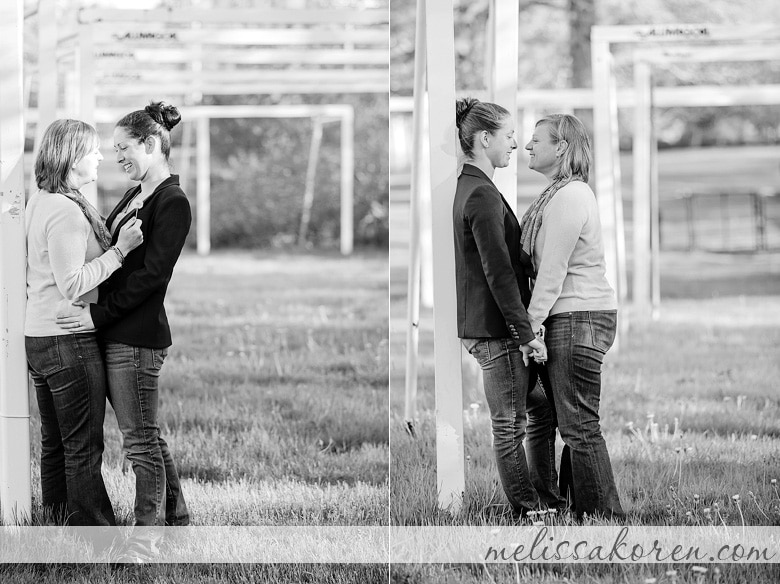 I'm a sucker for a good relfection. I can't imagine living in a place with now watery options to photograph near! (Also, I'm totally smitten with that little fern island at the base of the tree)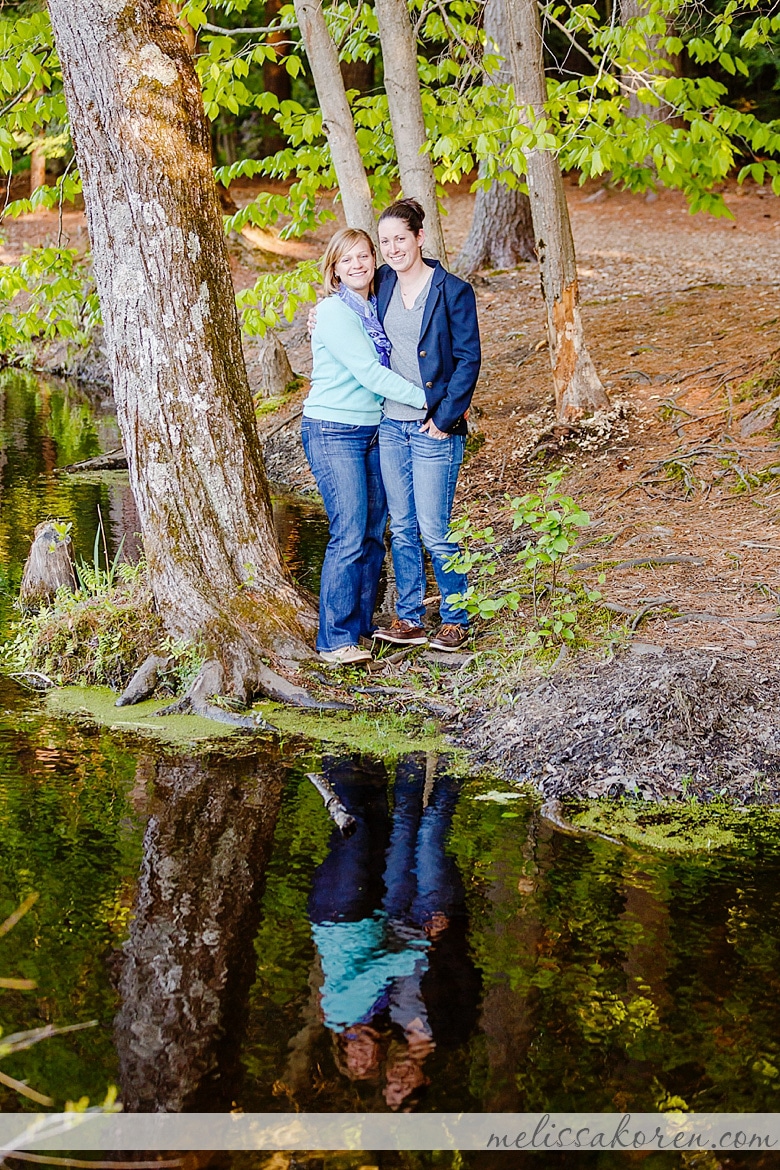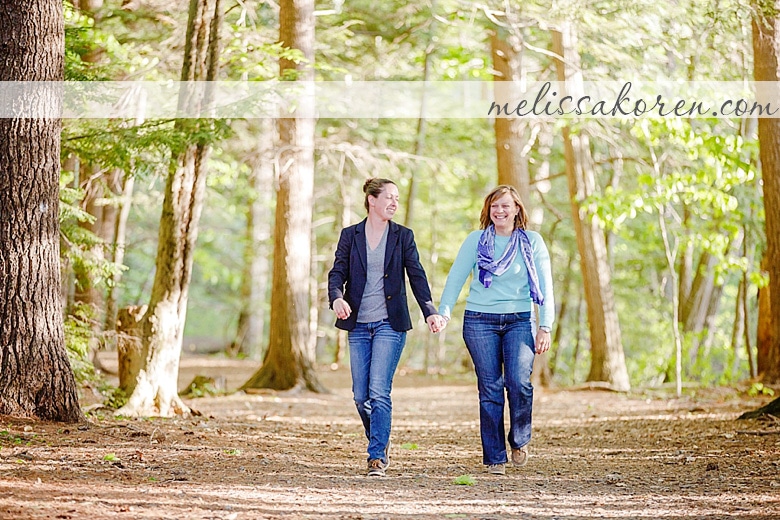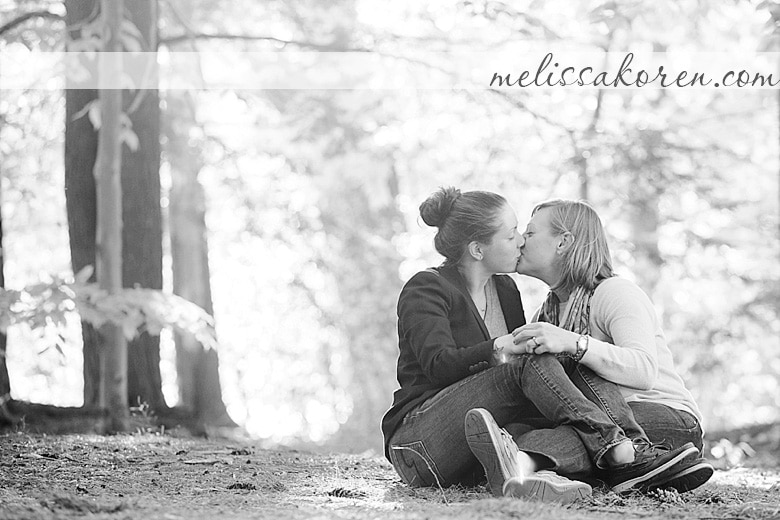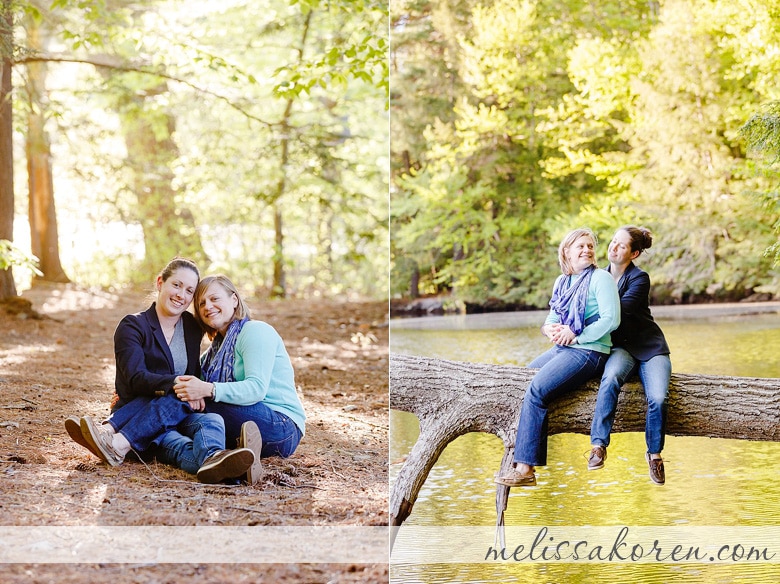 Attention future prospective clients. Please don't be afraid to be adventurous. I totally had this shot in mind when we started out on our adventure. And though the log was a little bit further into the woods than I remembered it being, I was SO excited when we got to it, and checked it out, and they both said – heck yes, let's go out on that thing! Seriously – thank you two for making my happy little photo dream come true!
And making it look more awesome than I even imagined!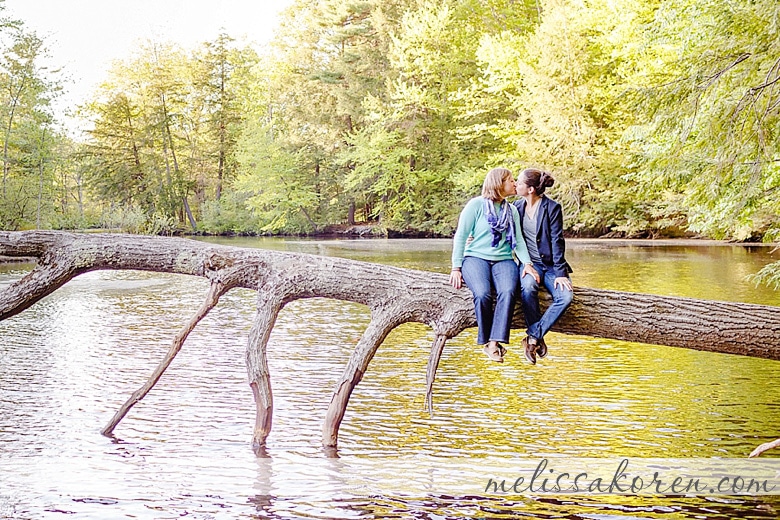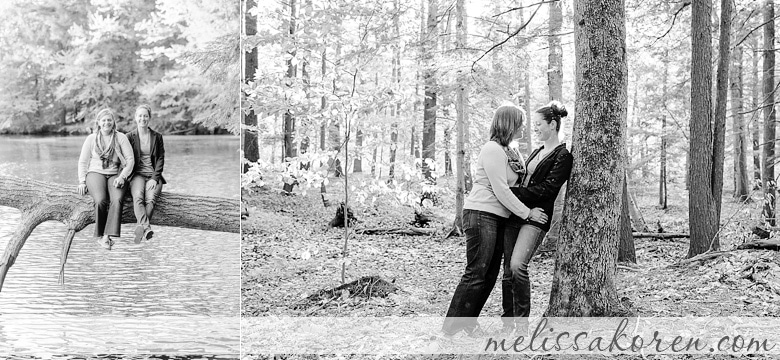 Sunlight in the forest is the best. I love dappled, oozing, dripping, warmth.
And sunlight in the forest bouncing off the water and backlighting two amazing people?! Even better!!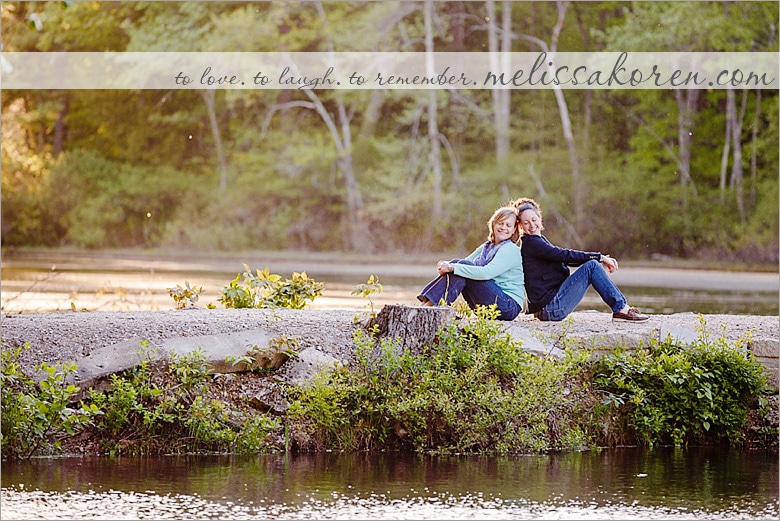 Even in black and white!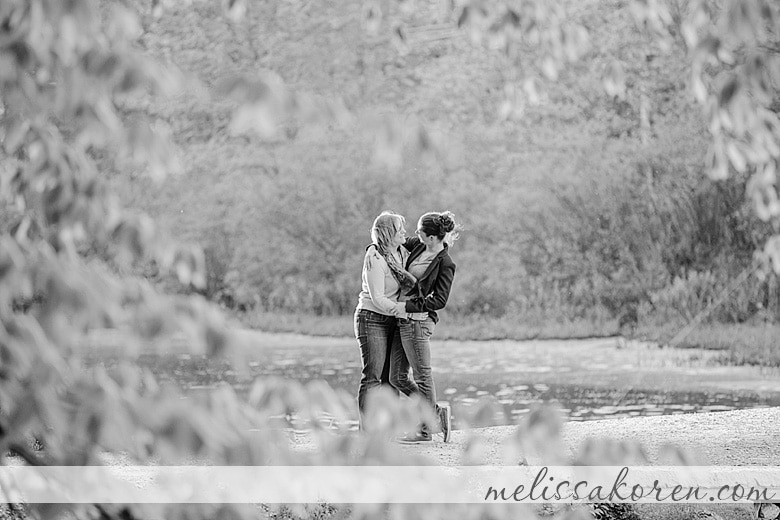 Rockstars. Rockstars who get some serious air!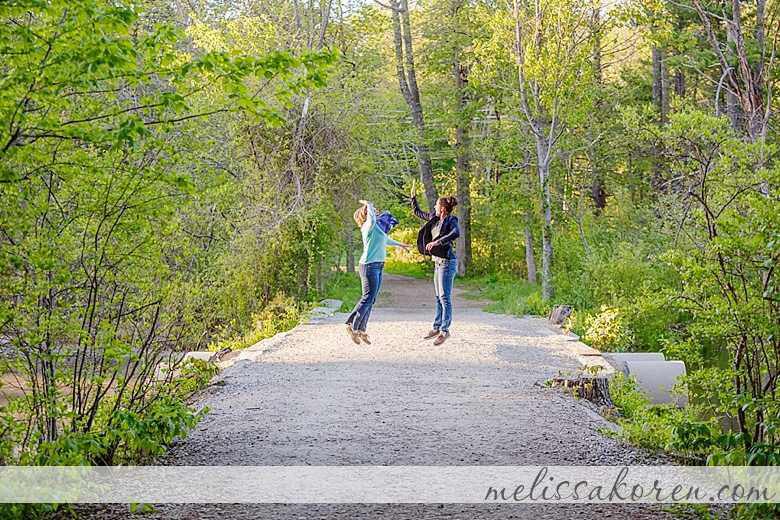 These rings are exquisite. I love how they're subtly the same, yet different and true to each other's personalities.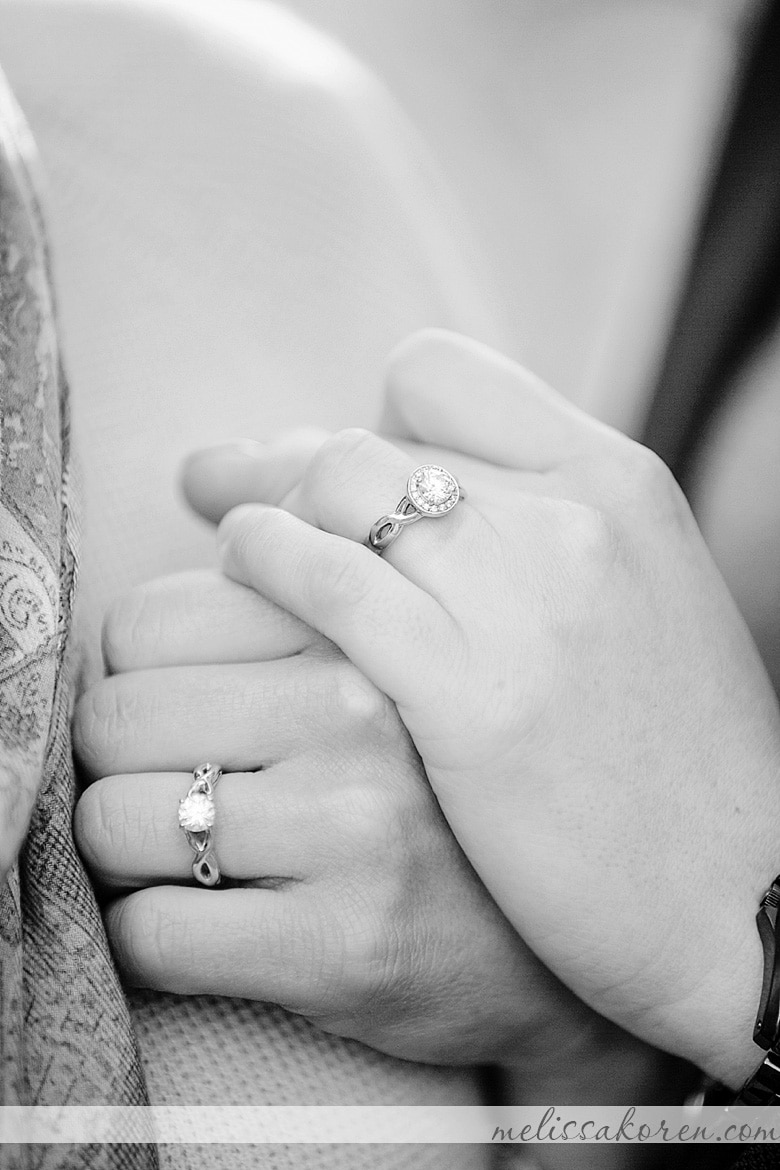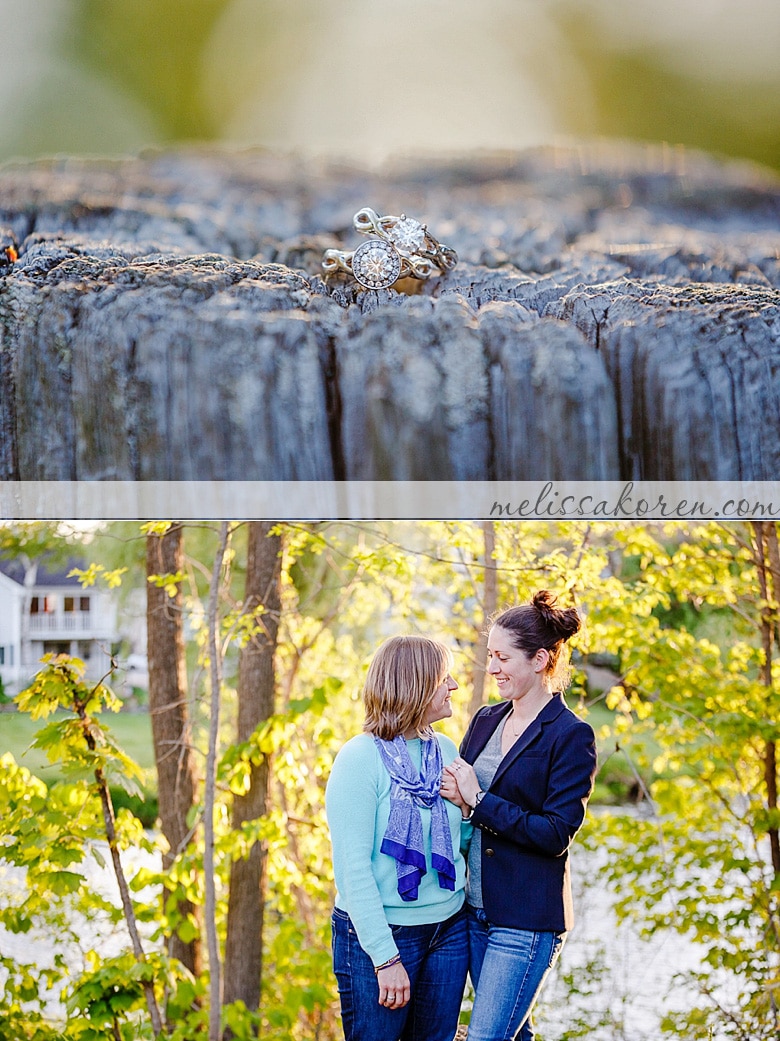 These two are getting married in October at a Ski Resort in VT. I'm pretty freaking excited for it. They said something about photos in a chair lift. I don't ski, but I LOVE chair lifts, so yeah – that's happening!!
Let's get together soon ok? ok!
XOXO~ melissakoren