One of the things that makes New England so awesome (and ok, sometimes not so awesome) is the vast scope of weather and seasons and I love when clients showcase a completely different season for their engagement session. Such was the case for Elnara and Rosalie. They took advantage of the copious snow fall this winter and had a wonderful Exeter, NH Winter Engagement session so when it came time for their Squantum Yacht Club Memorial Day Weekend Wedding, I was EXTREMELY excited that they got a perfectly warm weather day for their celebration.
If you follow me on facebook you may have noticed that I was completely enamored with Rosalie's coif. The peak of elegance and the slightest hit of rockabilly edge was to die for. Hair and makeup were expertly provided by Tammy Tan and from what I could tell they were masters, and sweet as pie to boot.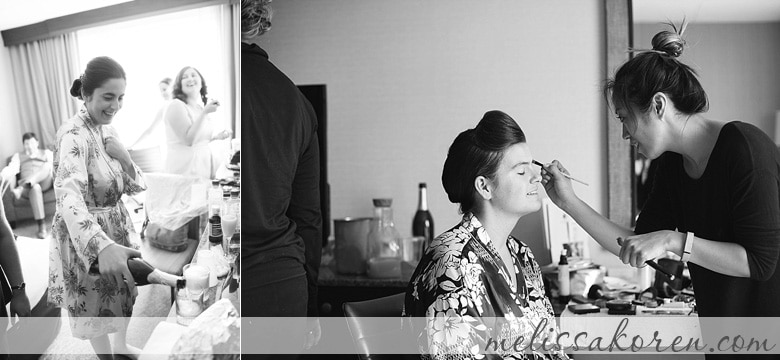 The girls and their attendants got ready in separate, but adjoining rooms as they geared up to unveil their wedding day style to each other in their first look. Instead of boutonnieres, they found little representations of famous men in history that reminded them of each of their guys. It was the coolest thing I've seen in a long time. Those little fella's just hung out in their vest pockets rocking their personalities.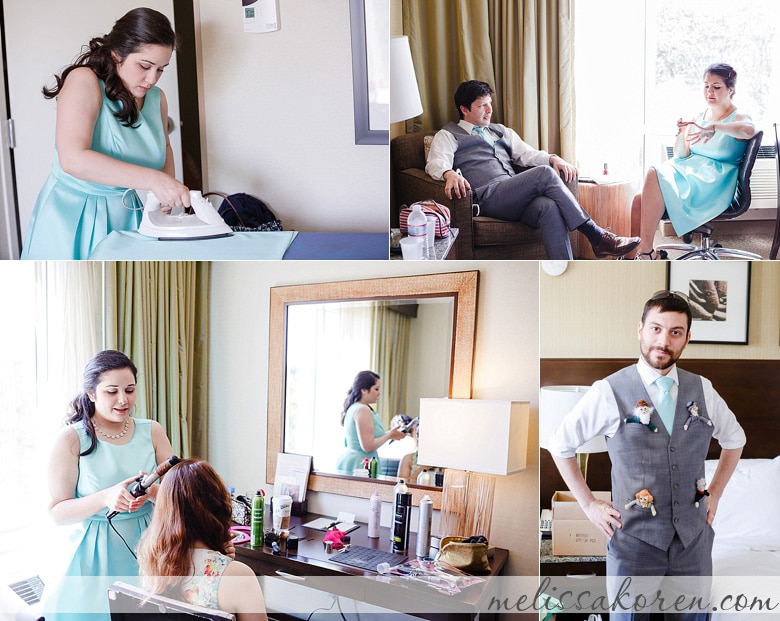 And talk about personality – Elnara's shoes were stupendous! I loved Rosalie's grey mary janes too, but peacock shoes are definitely up there in the coolest wedding shoes I've ever seen.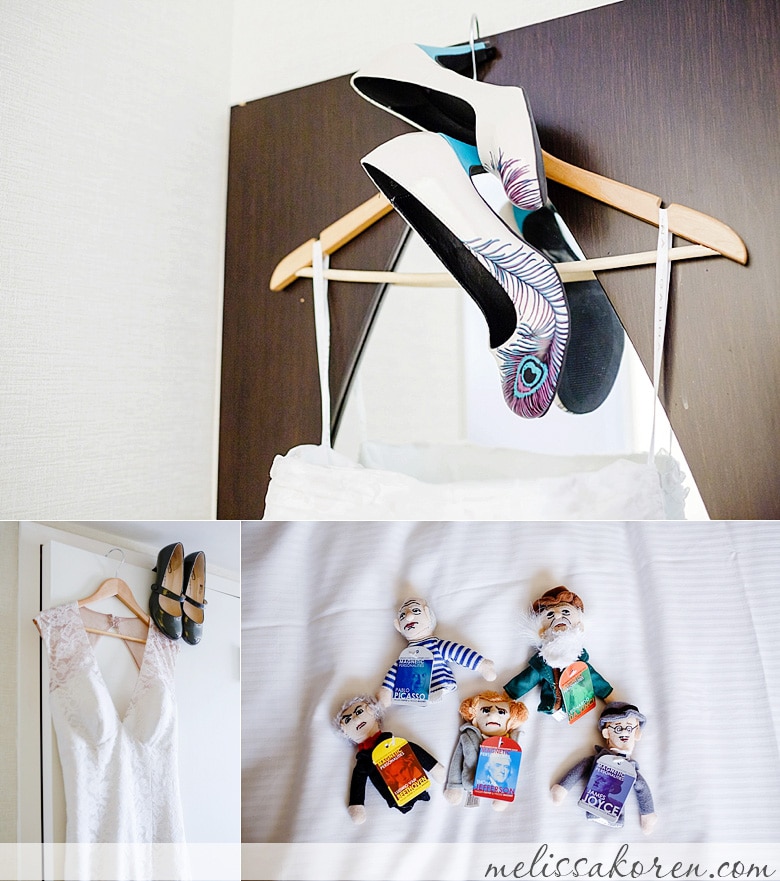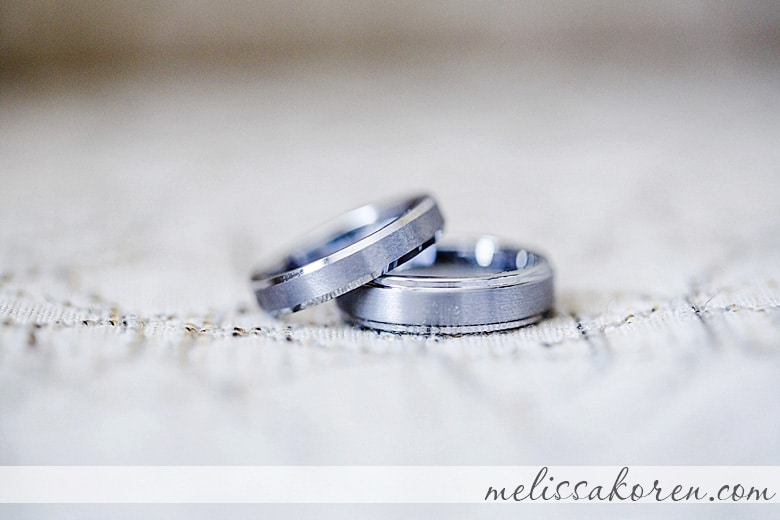 Final touches on their already stunningness.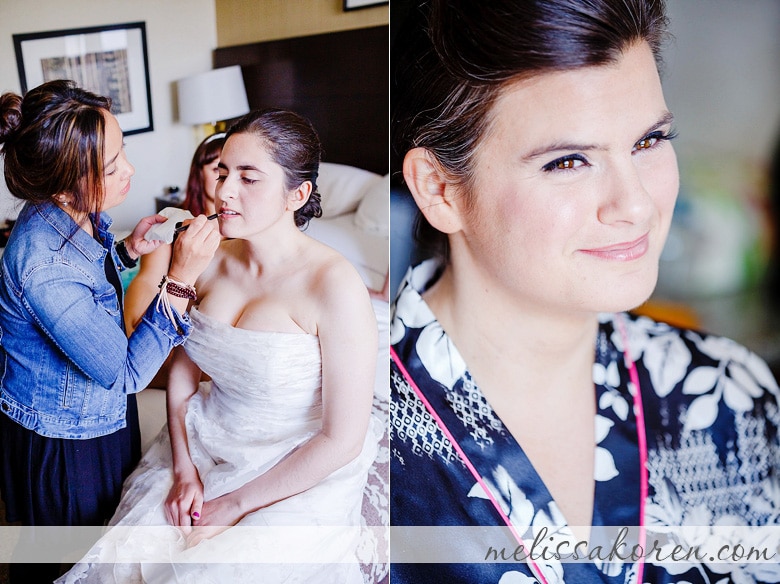 And then it was time for the first look! SO much happiness!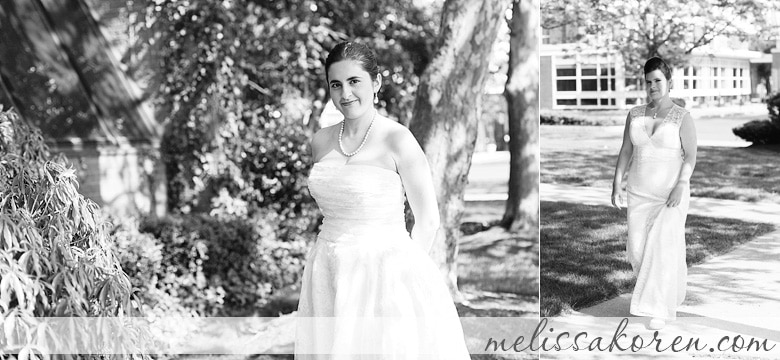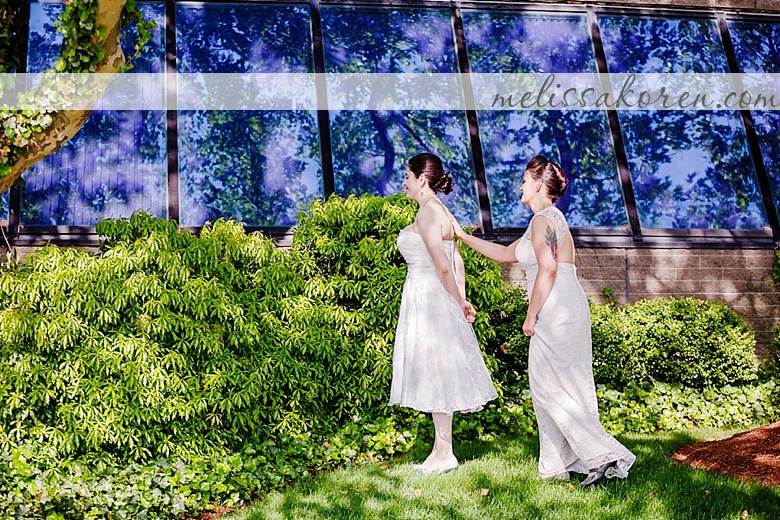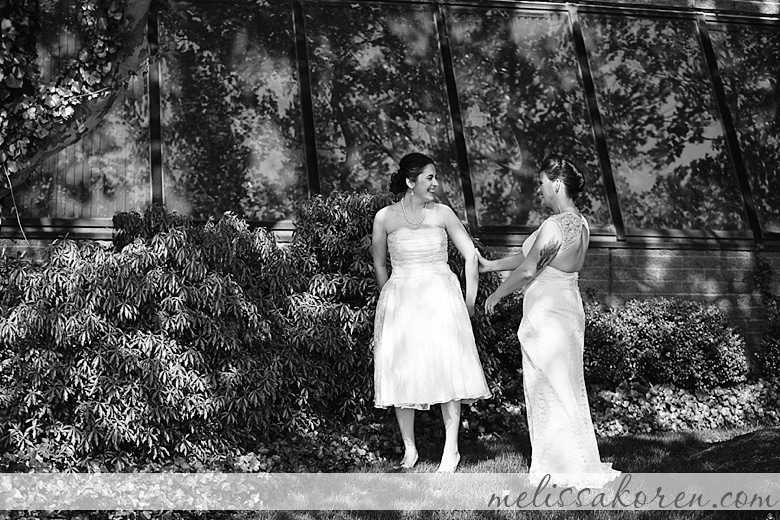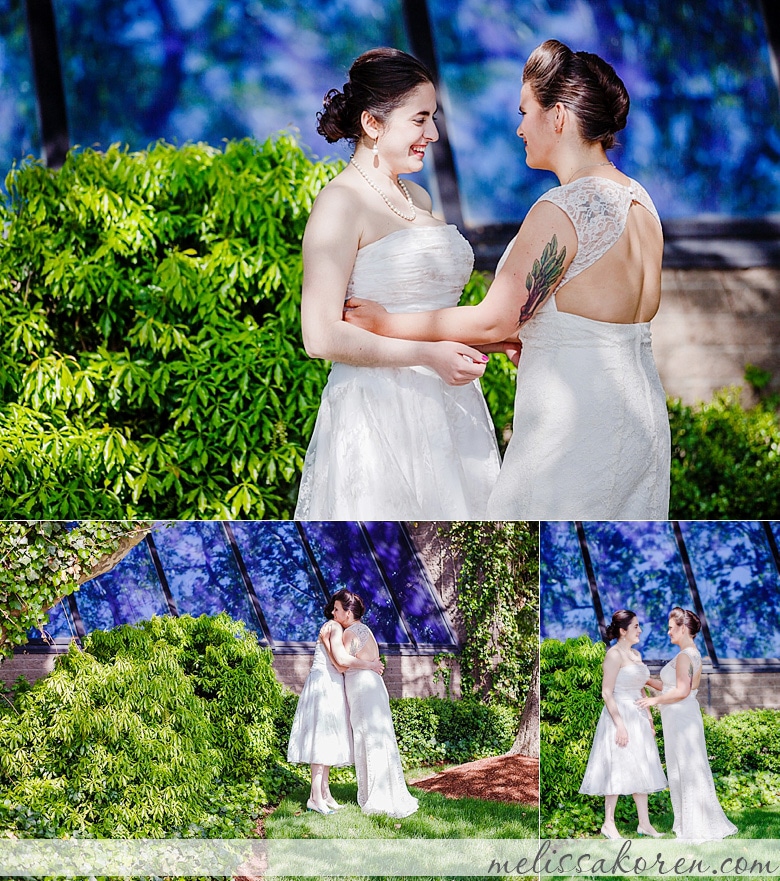 This image strikes me every time I see it. I'm not 100% sure why but I love the simplicity of the moment and the contrast.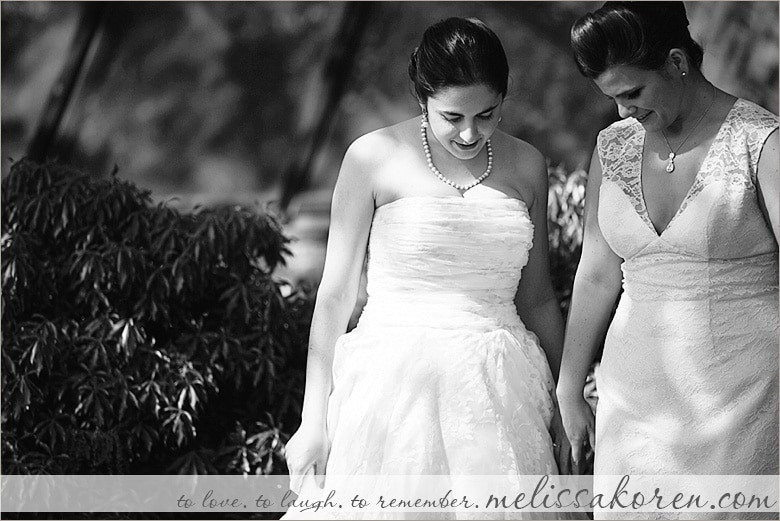 Then it was time to head over to the gorgeous Antique Limousine and head off to the ceremony & reception!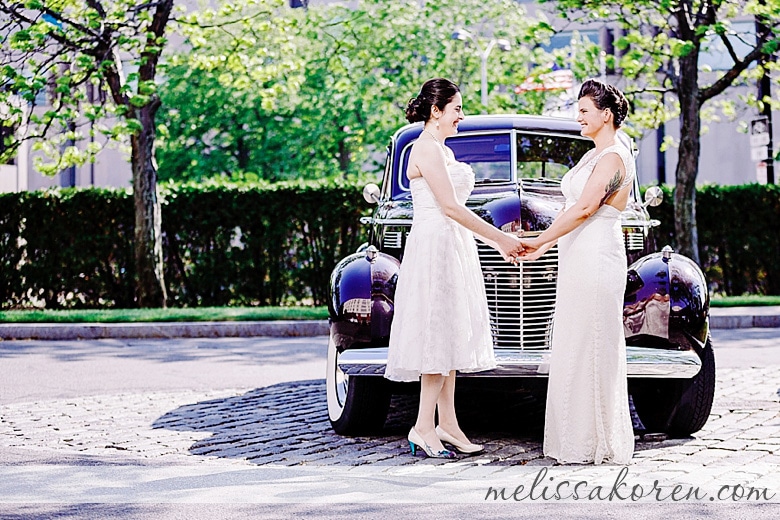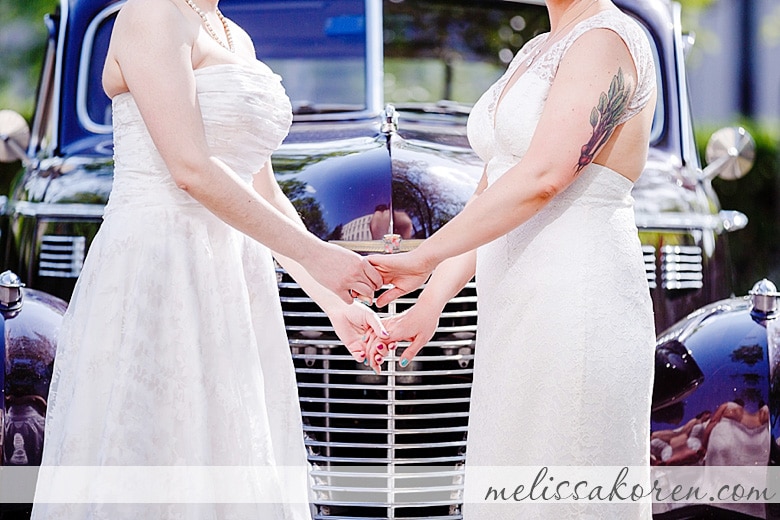 May I present the Squantum Yacht Club – it's like nothing I've ever seen. Definitely a cool looking building.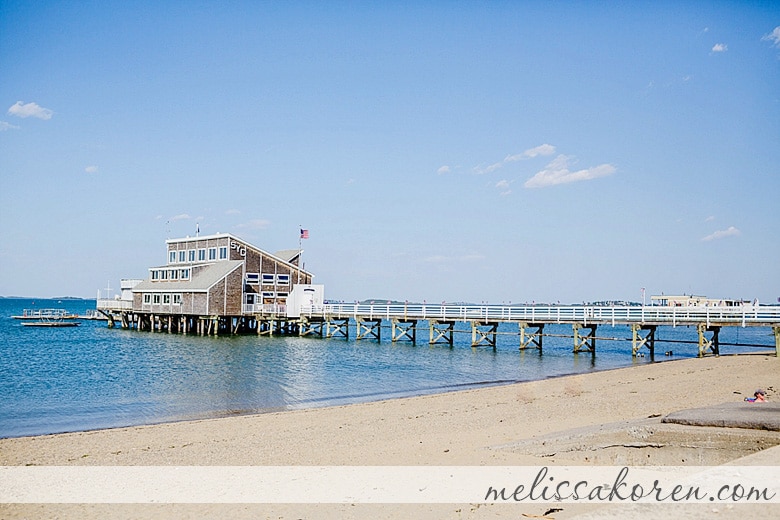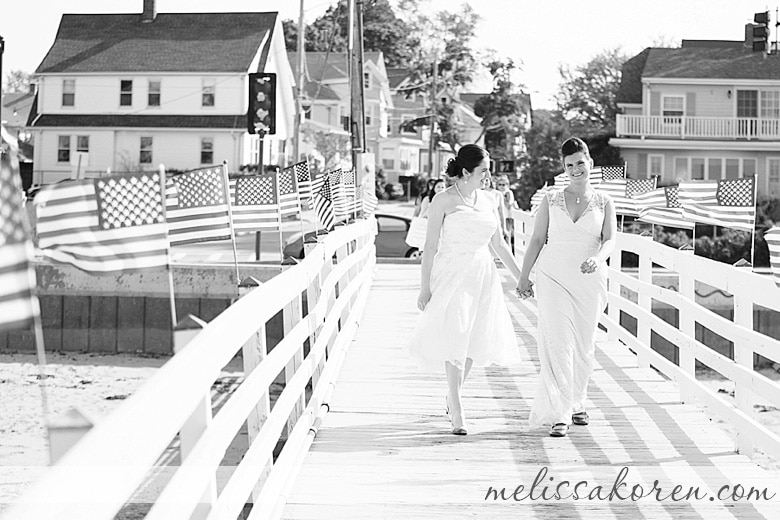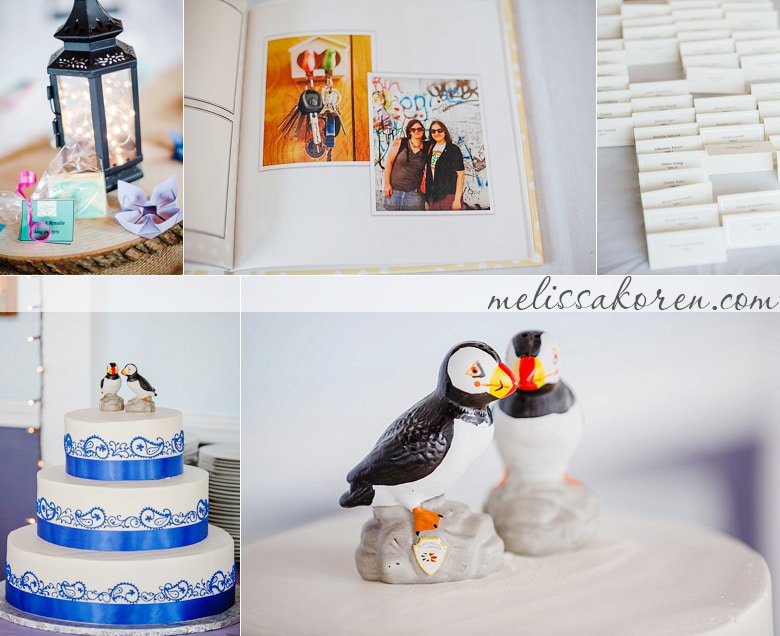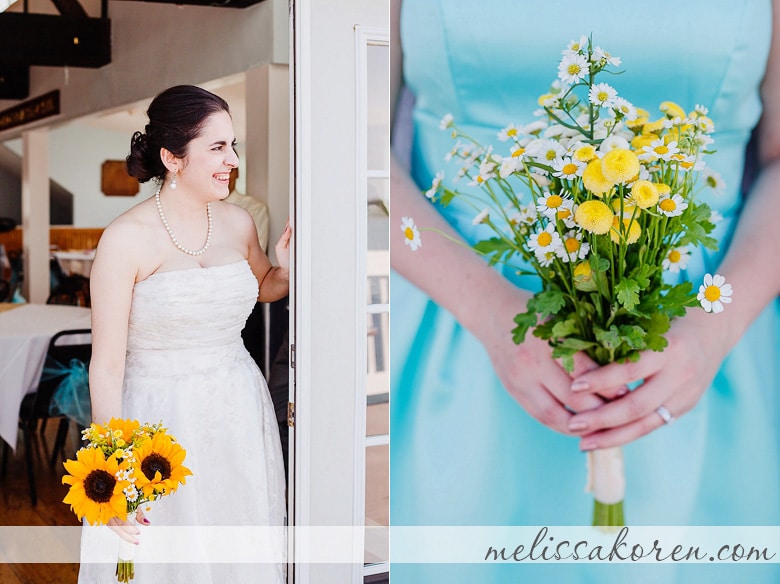 They'd rocked their first look and budgeted time to get most of the pictures out of the way before the ceremony. It was a little windy on the water, but I always think that's just part of the fun and adventure!
This was one of my favorite moments of the day – Rosalie's best friend arrived from afar and had yet to me Elnara in person. She was so excited to hug R hello, but then nearly pushed her away to get through and hug the woman who was making her best friend the happiest version of herself. It was really touching.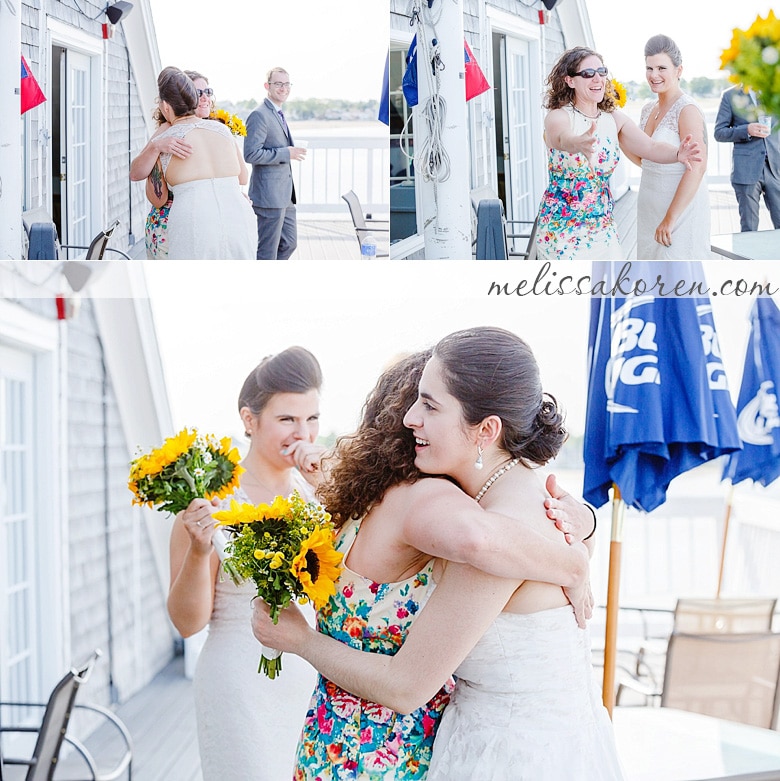 Once all the guests had arrived the ceremony began and the two brides walked hand in hand down the aisle to say their i dos.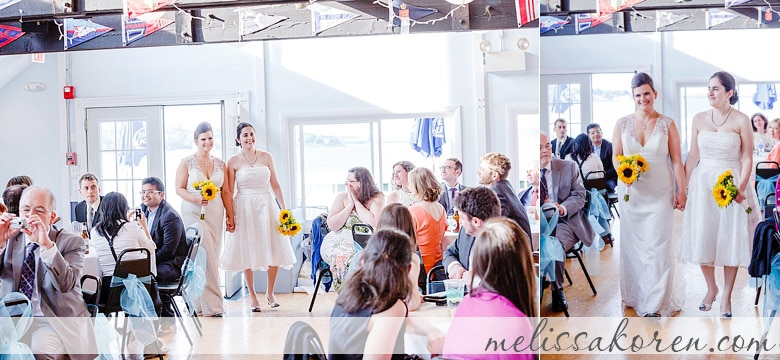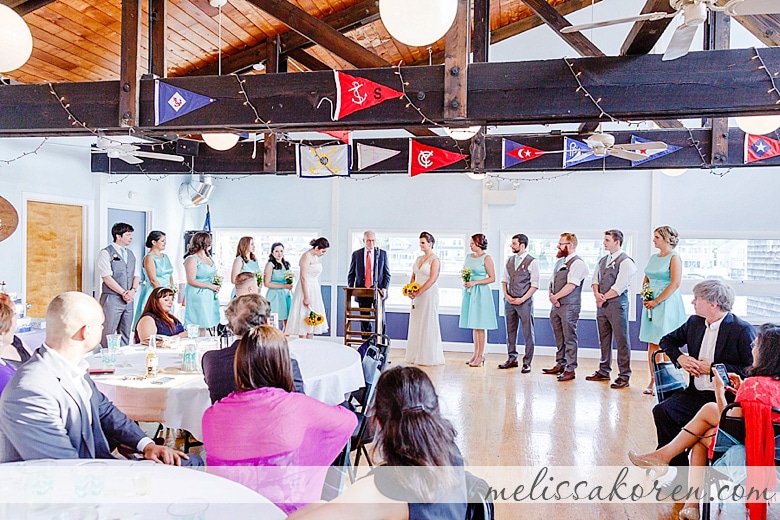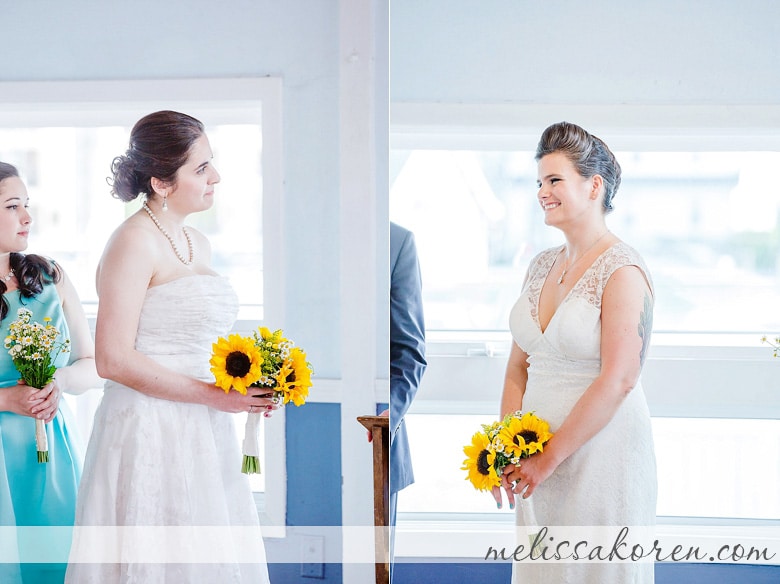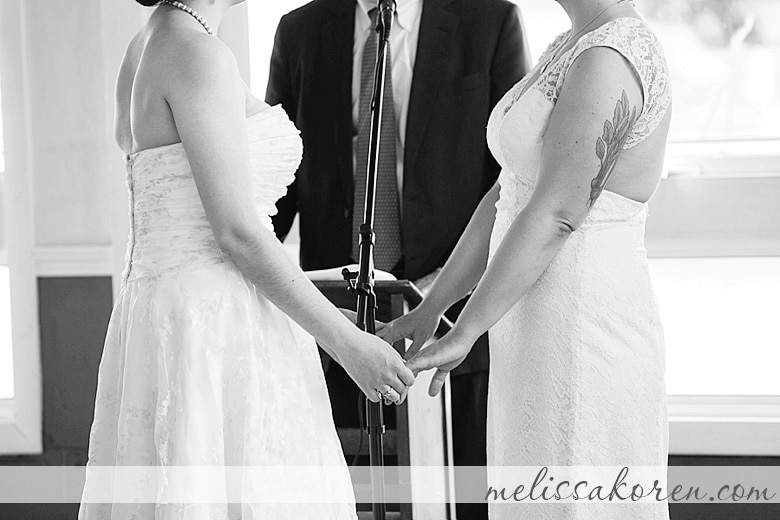 They did!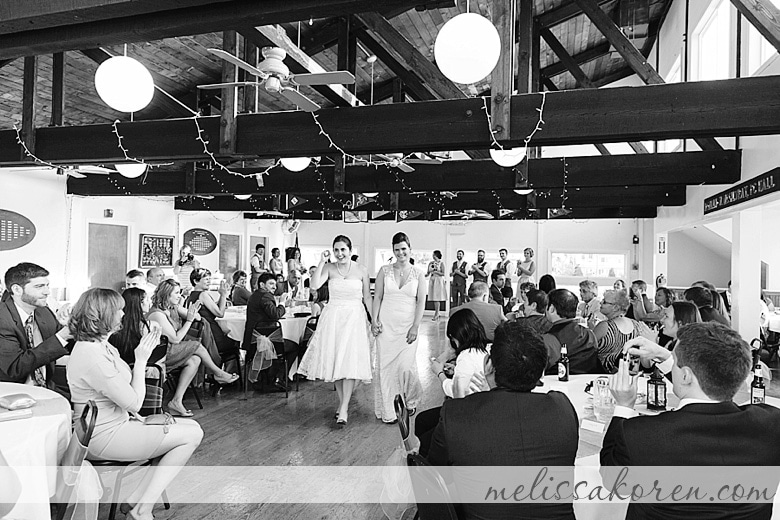 A few more pictures with the gang celebrating the just married and then the ladies took a few minutes to themselves and went for a quick ride in the antique car.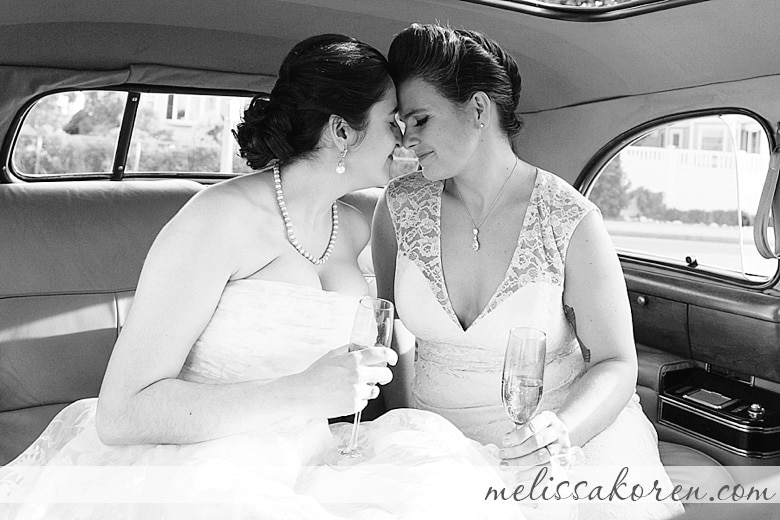 And then it was party time! They danced, were toasted by a host of wonderful people, they had cake, and as the sunset on Boston, I left them to finish their parting hardy.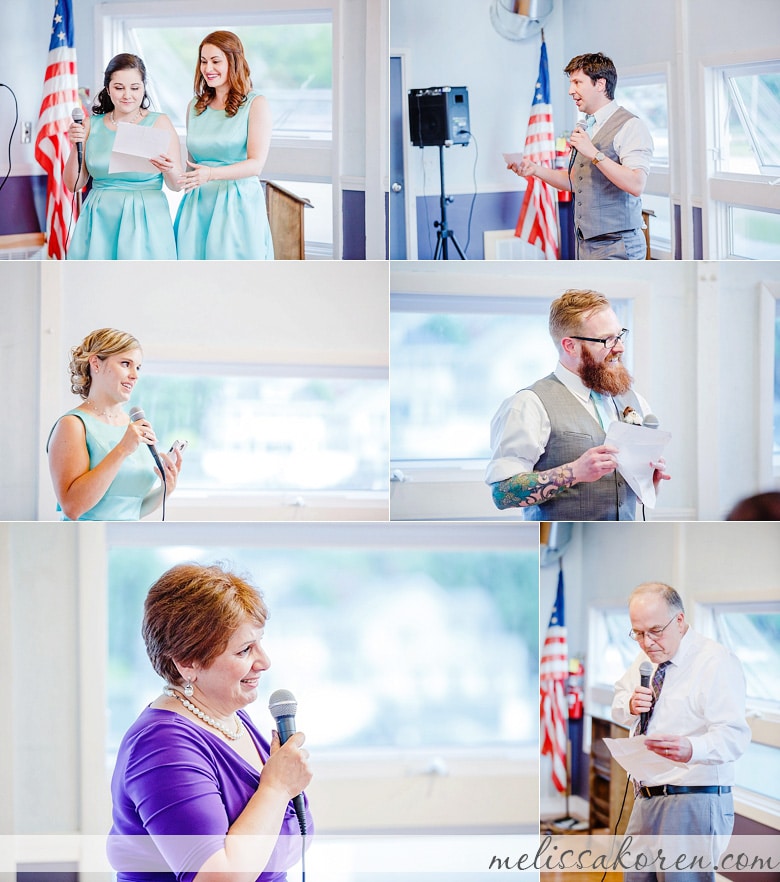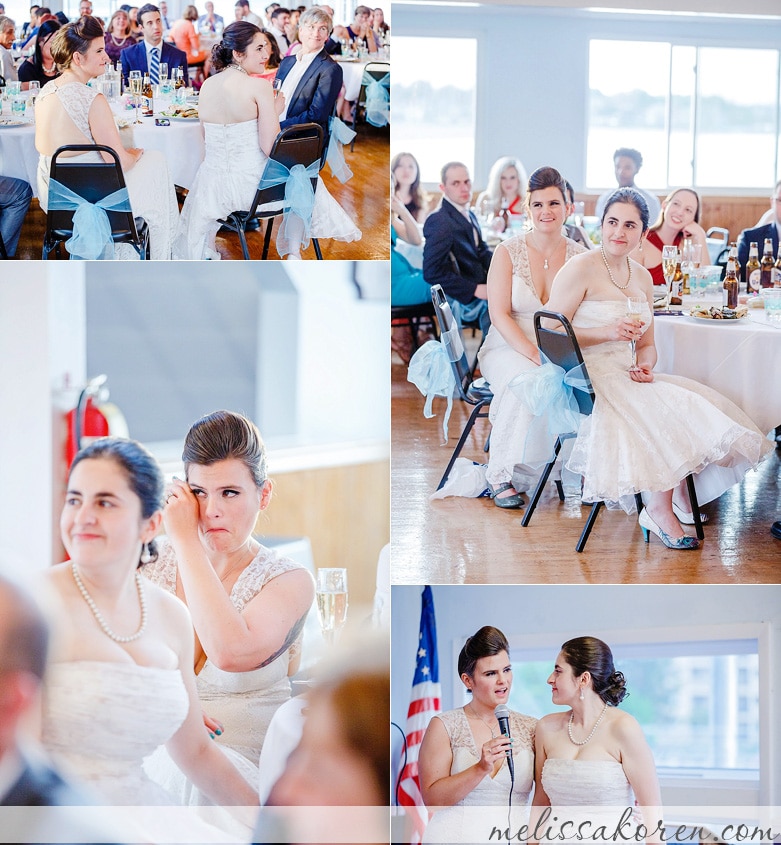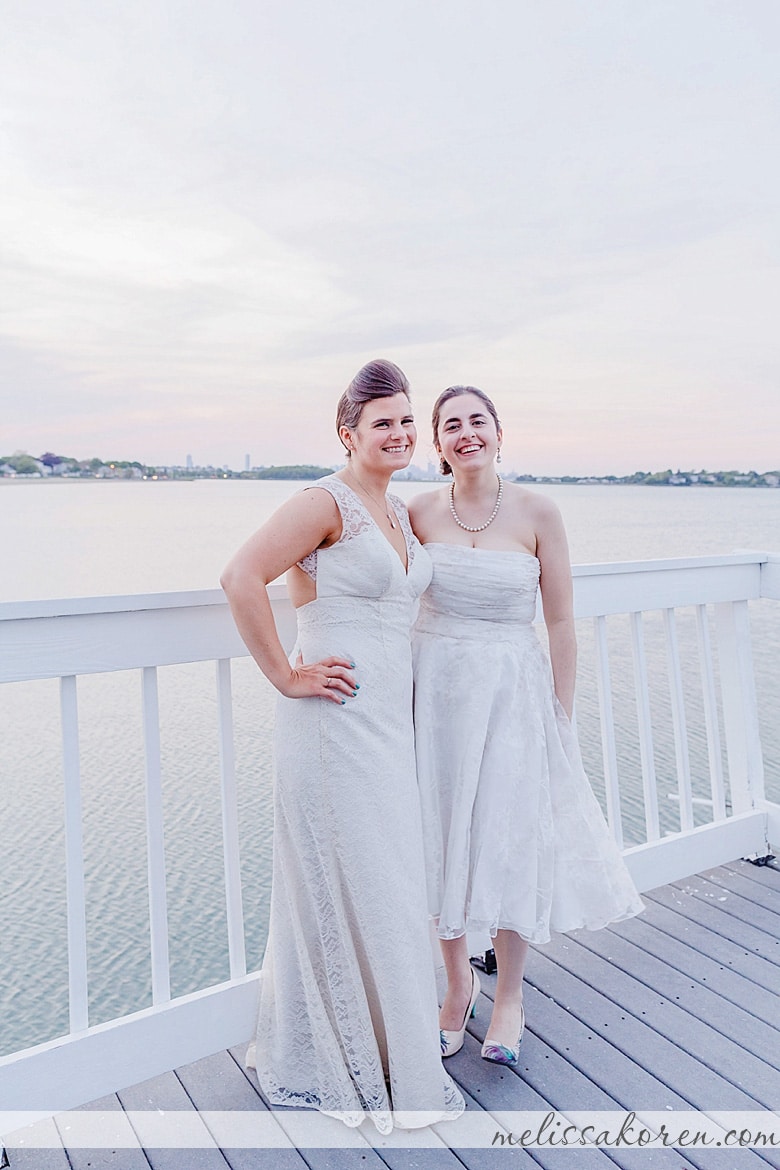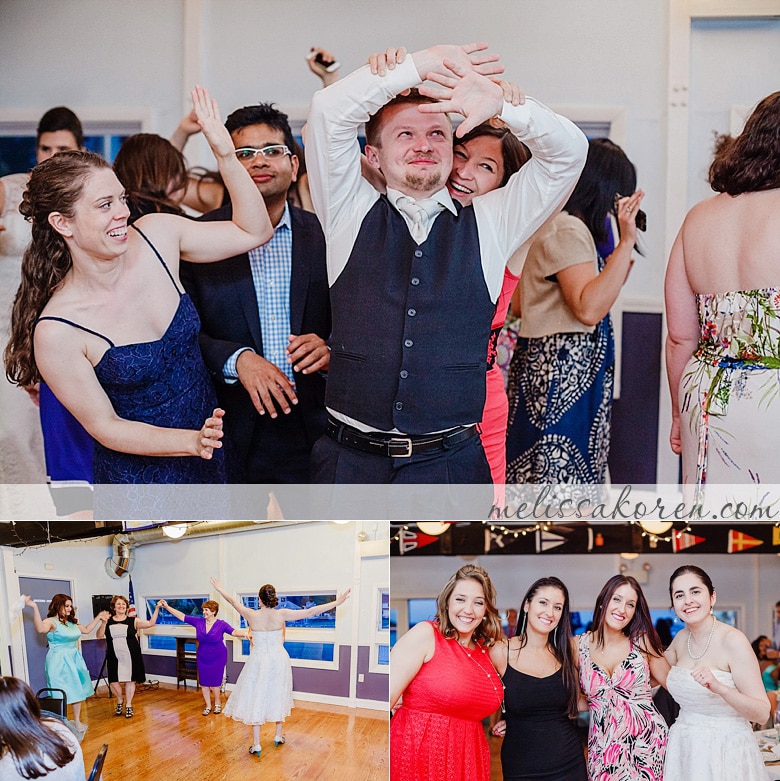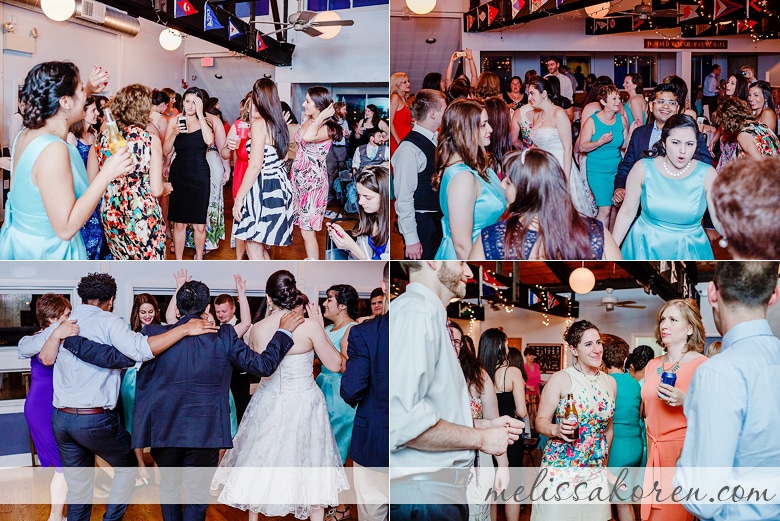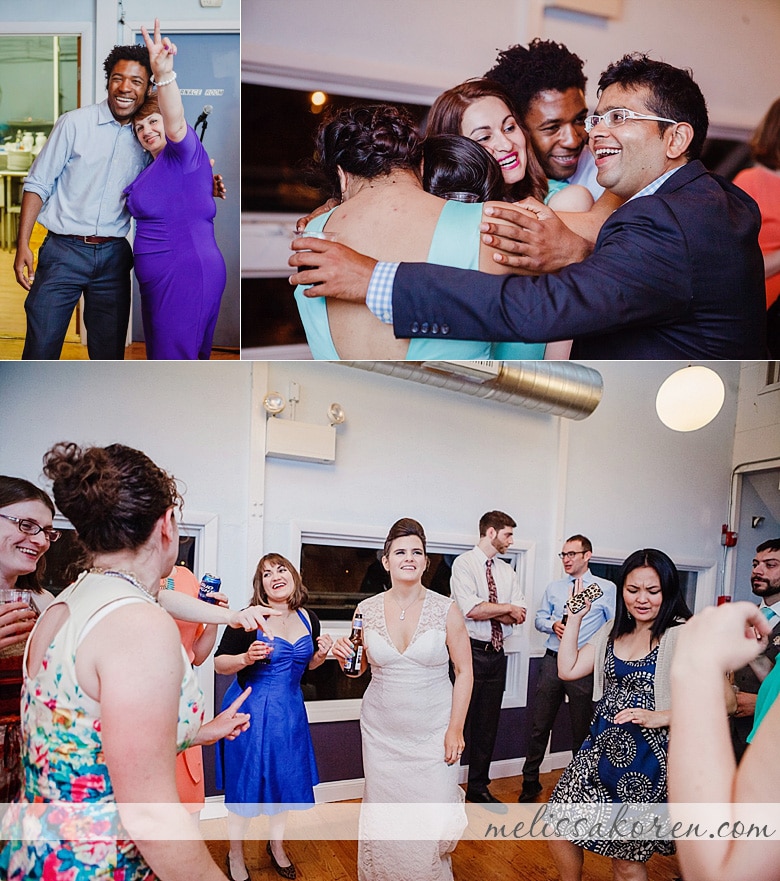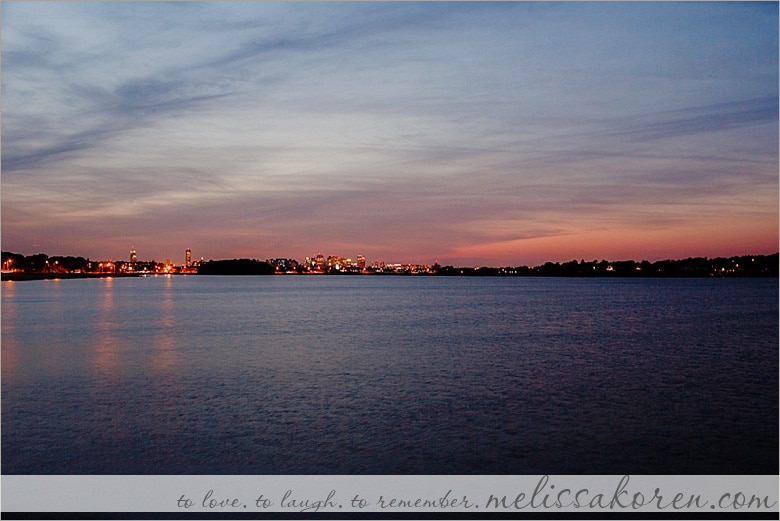 And a good time was had by all! Thank you ladies for allowing me the honor of sharing in your beautiful day!
~xoxo MelissaKoren
Officiant
Mass. State Senator Mike Barrett
Photographer
Melissa Koren Photography, Exeter NH
Caterer
Greek Corner, Cambridge MA
Cake Vendor
Konditor Meister, Braintree MA
Hair & Makeup
Tammy Tan
Transportation
Antique Limousine, Lynn MA