I first met Liz & Jon at Rachel & Michaels's wedding, Liz & Rachel work together with Kate & Marcus' aunt.  I saw them again at Melissa & Lonnie's wedding – the next day I got an email from them asking me to shoot their June wedding in Plymouth, MA.  I'm pretty positive I actually squealed in delight and jumped up and down doing a happy dance.  But that's a secret, ok?
They wanted to get together at the gorgeous White Cliffs Country Club where they will be having their wedding so after meeting up and having a quick bite to eat for lunch we made the trek to the club and walked down the 300 stairs to the beach. (I'm not sure I'm exaggerating…)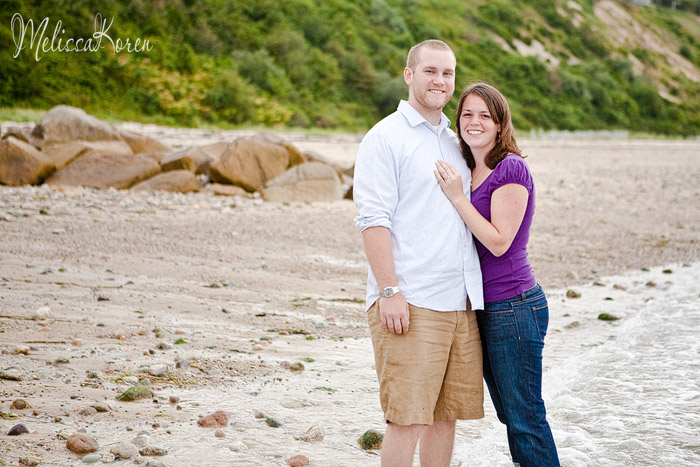 The photo on the left is one of my favorites, trumped maybe only by the photo on the right.  Liz & Jon are ADORABLE.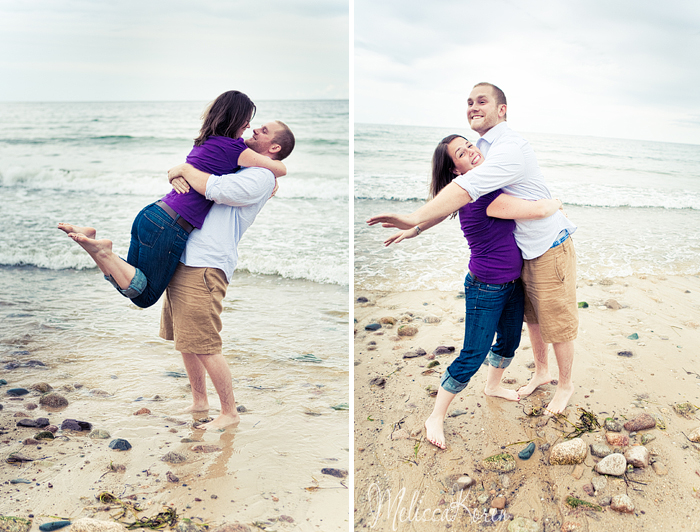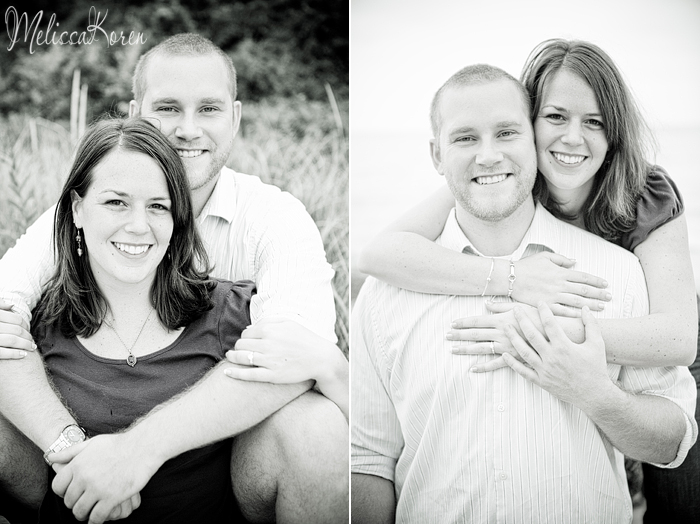 Their wedding is right around the corner! Nothing like waiting til the last minute to blog about it. 😉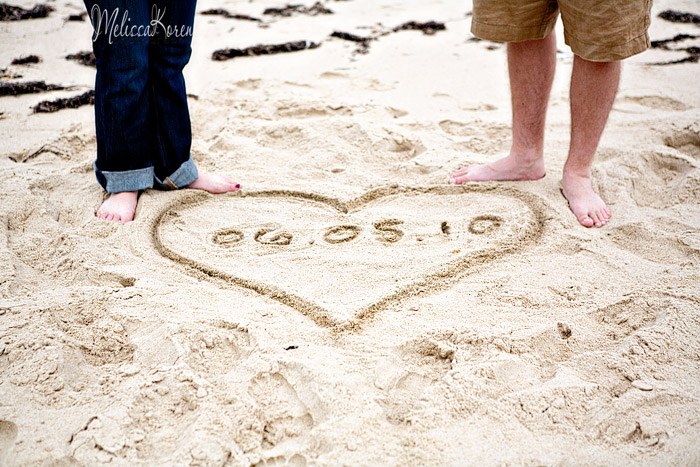 I love how he loves her.  I also love that they stopped every landing on the way up to "pose".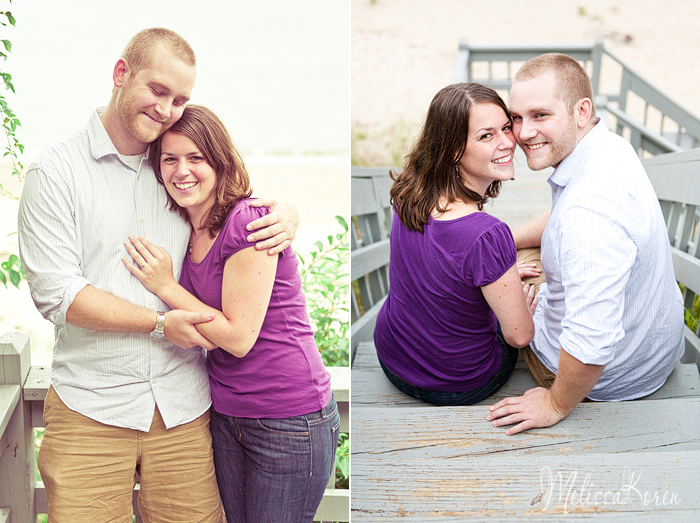 After we made it to the top and they showed me around the wedding layout we did something so amazingly sweet.  We went down the road to Liz's family's house from when she was a little girl. These photos are so personal and hold such amazing connections!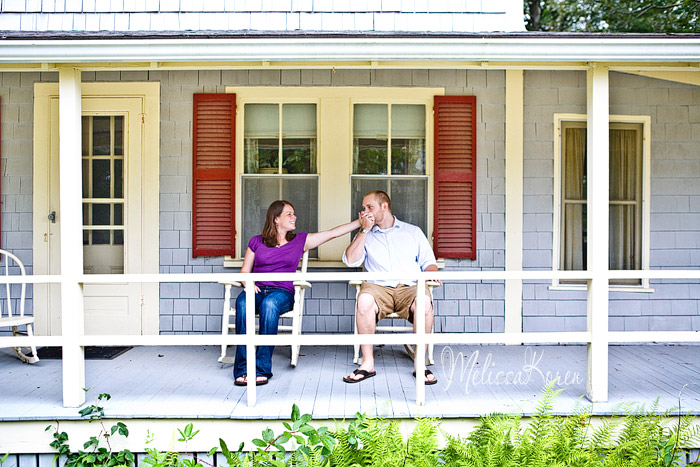 This camper had been out back and sedentary for .. a long time. Earlier in the day Jon had mentioned to me how he didn't really get the photos where not the whole person was in the picture – but when I saw this camper and heard its tale, I asked Jon to humor me.  He's a good sport and I thank him because I love this shot!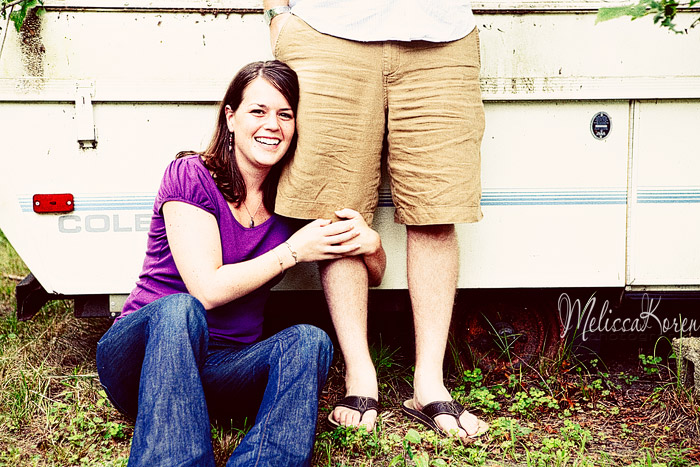 Then we went inside this sweet cottage to a land where time stands still. The windows are hinged. And the ceiling is just barely cropped out of this photo.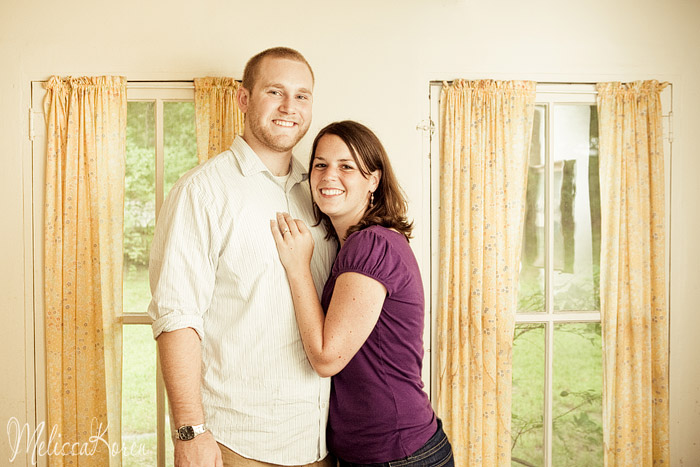 The art, the cutains, the Red Sox jersey, the lamp, the love!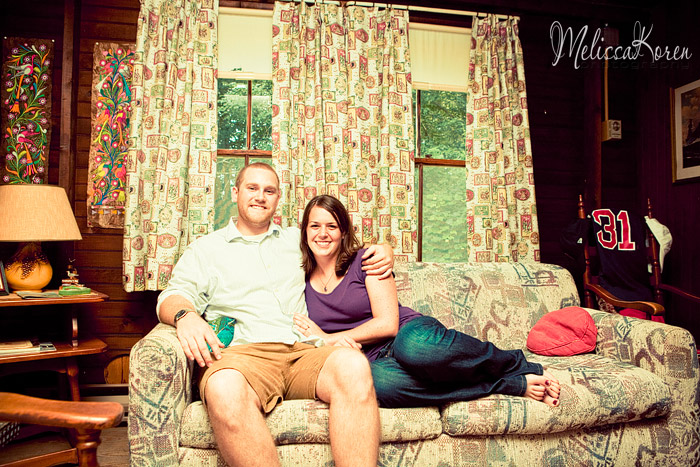 I'm so excited for their wedding next month! I spoke with them on the phone this weekend and the countdown is on! 🙂