After meeting with Liz & Jon for their engagement photos I headed over to Kingston, MA to the Jones River Trading Company to shoot Nicole & Tom's wedding.  Having never heard of Jones River I wasn't sure what to expect but it was one of the most unique places I've been!
I arrived as the ceremony was just about to start and Tom was anxiously waiting for his bride to be.  First though his son and to-be brother-in-law headed out to join the guys with the rings.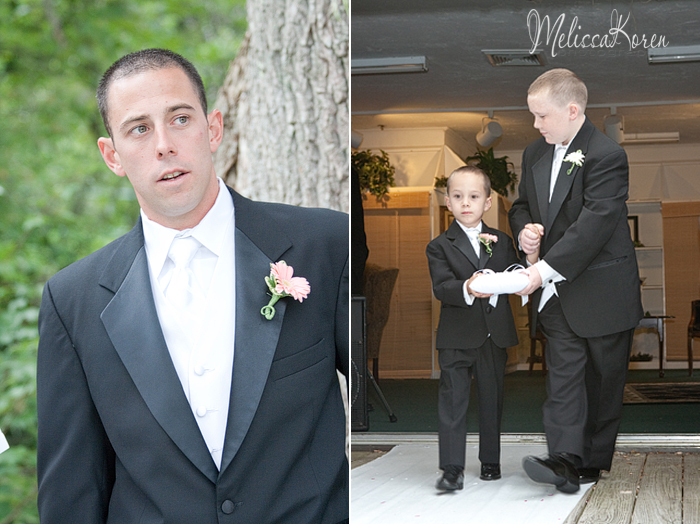 As I watched them I saw Tom break into a GIANT smile and little Tommy got this look in his eyes – – I knew Nicole must have made it to the door way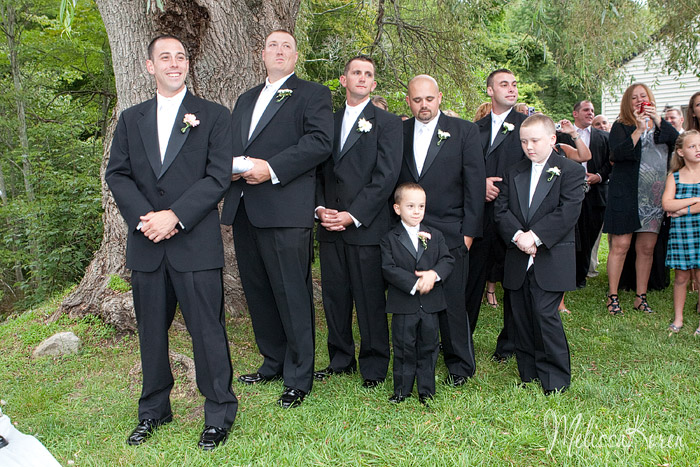 And there she was with her dad looking radiant!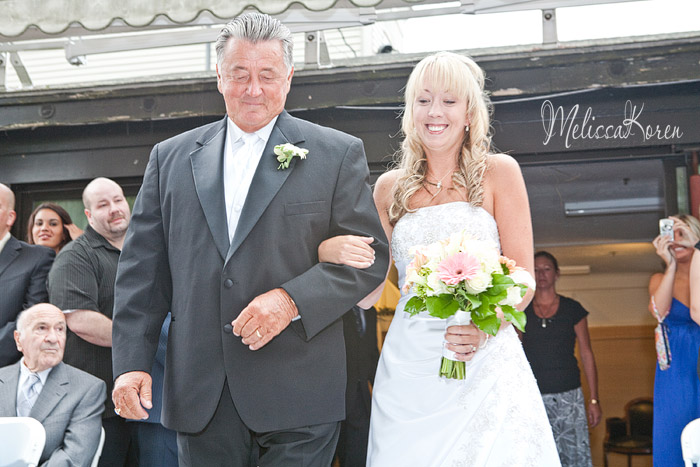 The outdoor ceremony setting by the water was just gorgeous.  I adore that huge tree.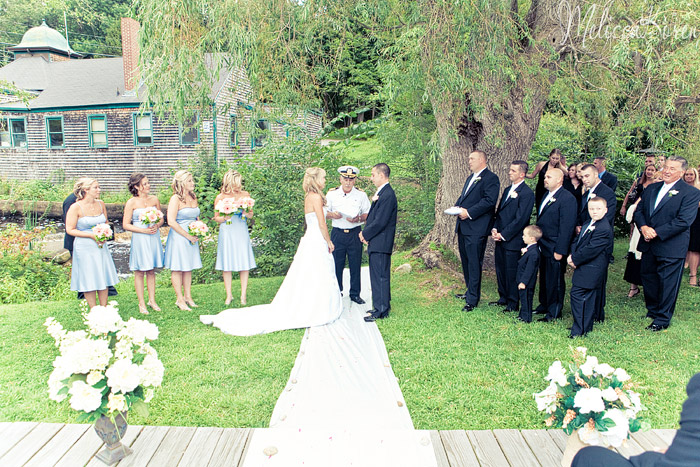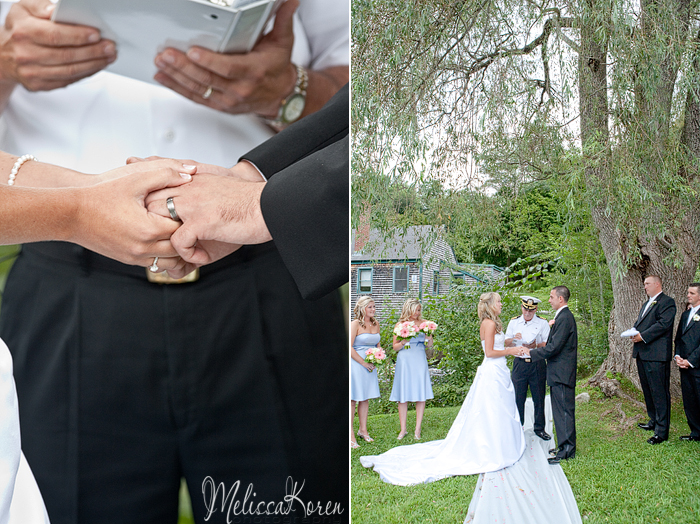 I'm not 100% sure the story behind this but they were presented with this ornament at the end of the ceremony by the captain/officiant it was pretty cool!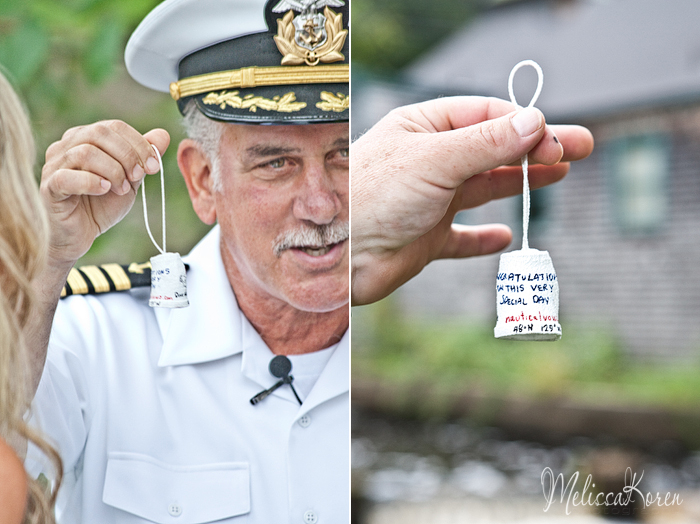 Just after that – they were man & wife!  It had been a long time coming for these high school sweethearts – Such a kiss!!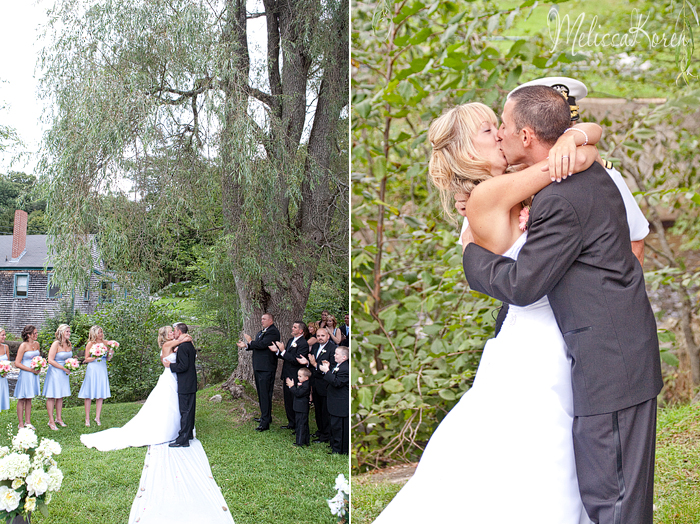 Tommy was such a cutie.  He was so ready for his photo shoot!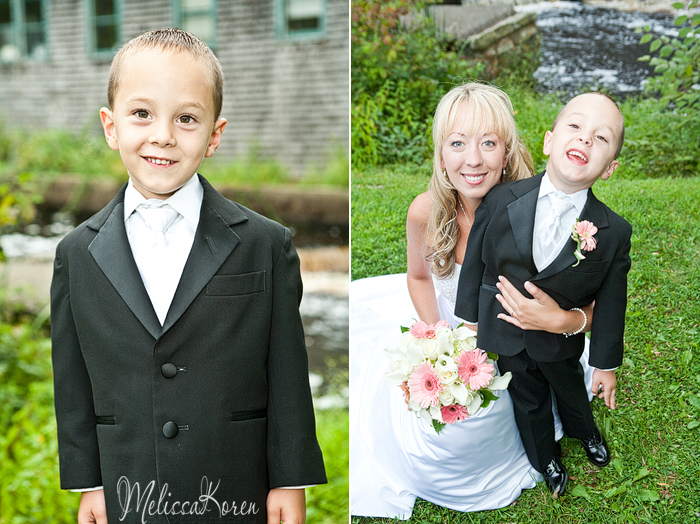 A ladies man already – watch out girls!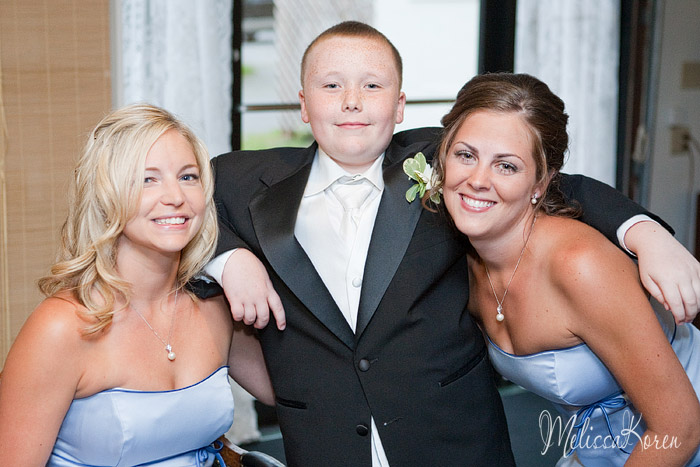 The set up at Jones River is amazing – I was in awe of this hanging appetizer display (until later in the evening when I accidentally backed into it and thought I was going to break it – –  no harm no foul but yipes!)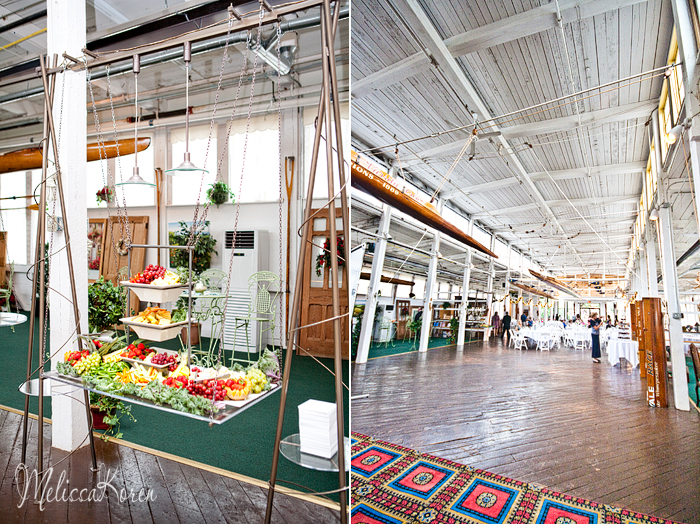 I also loved these creative river rocks for place cards and the watering can in keeping with the 'water' theme!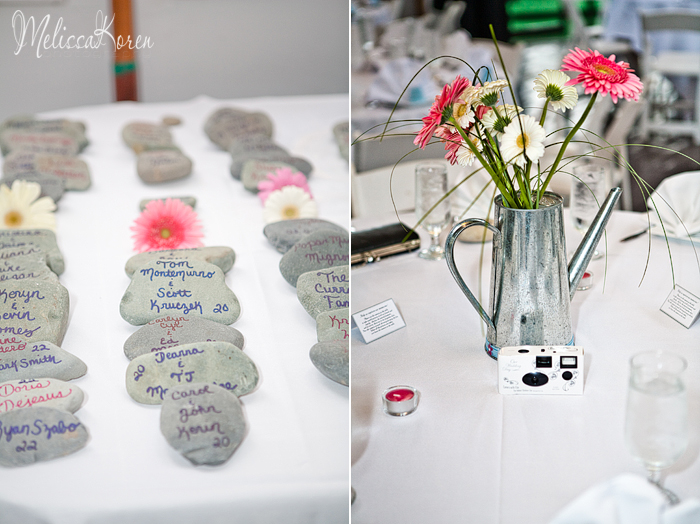 The girls were doing Nicole's bustle.  They were so full of concentration!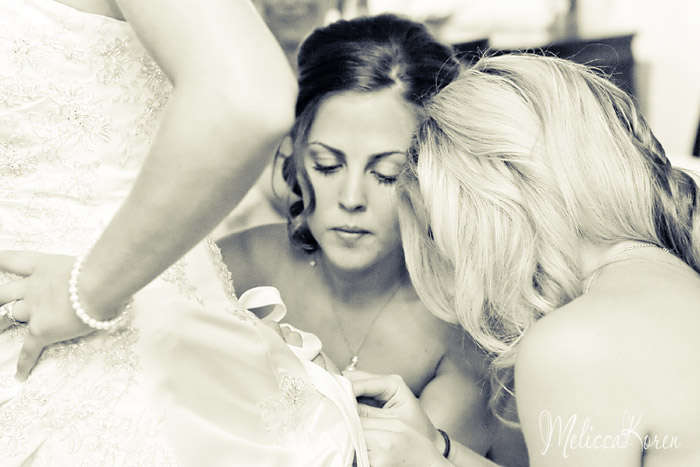 While I waited for the bustling and the rest of the festivities to get under way these two boys were hamming it up for me in front of the camera.  And then, there they were, Mr. & Mrs!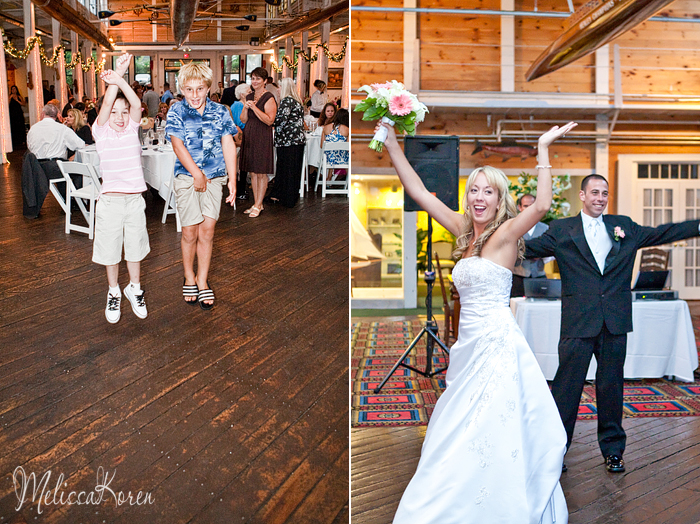 They had put together a really heartwarming slideshow of their years as individuals, a couple, and then a family.  Tommy had been dancing with his mom on the floor twirling her around and when this photo of the newborn came up on the screen he exclaimed "hey, that's me!" it was so cute.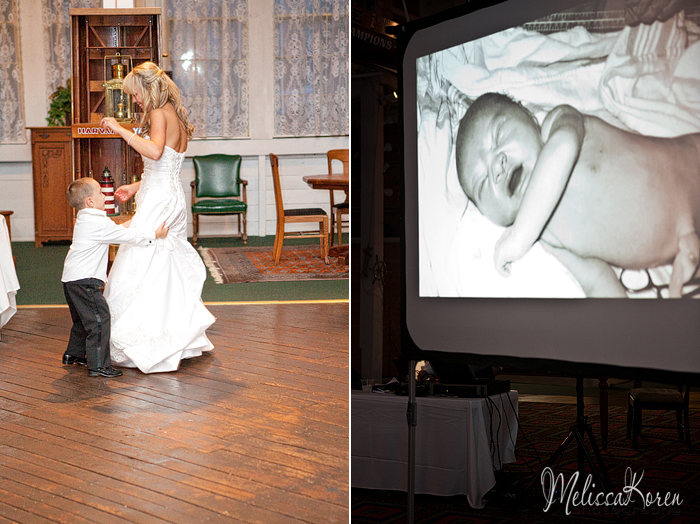 The cupcake tower with Pink "N"s and Blue "T"s.  These babies tasted like gourmet hostess cupcakes.  It was unreal.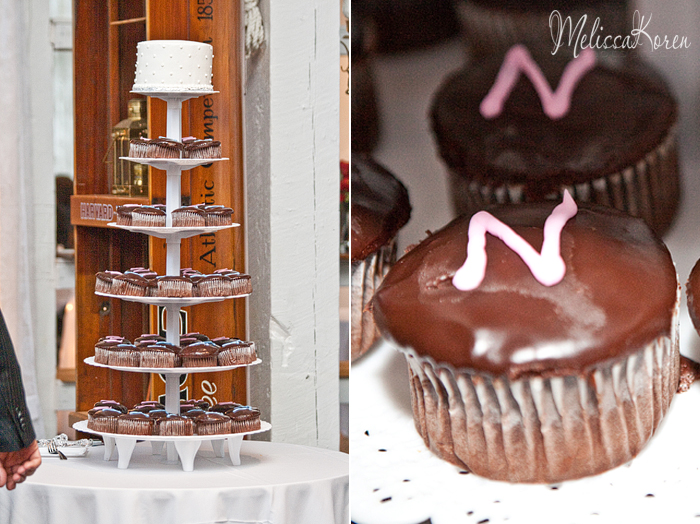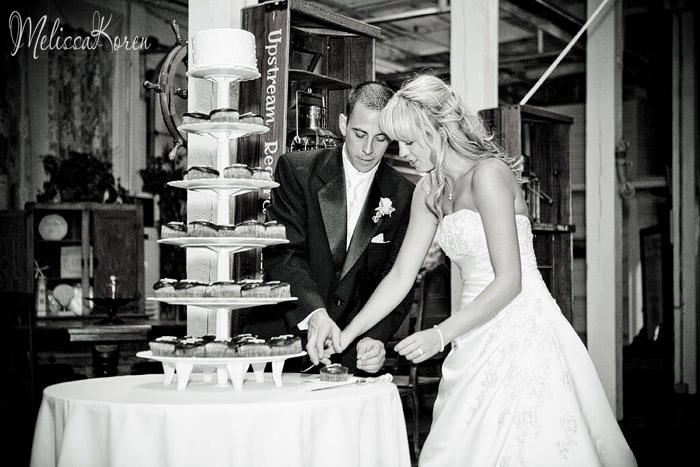 Nicole & Tom had barely started to cut into the cupcake when Tommy realized what was going on and ran up to them upset they were going to eat cake without him!  They assured him he'd get his too and sent him back to his seat.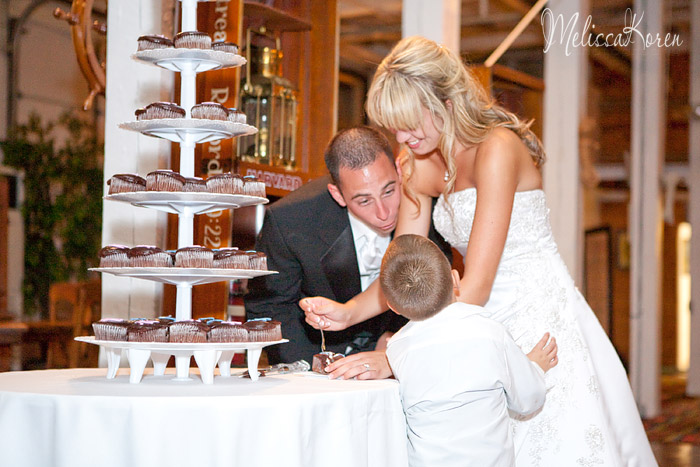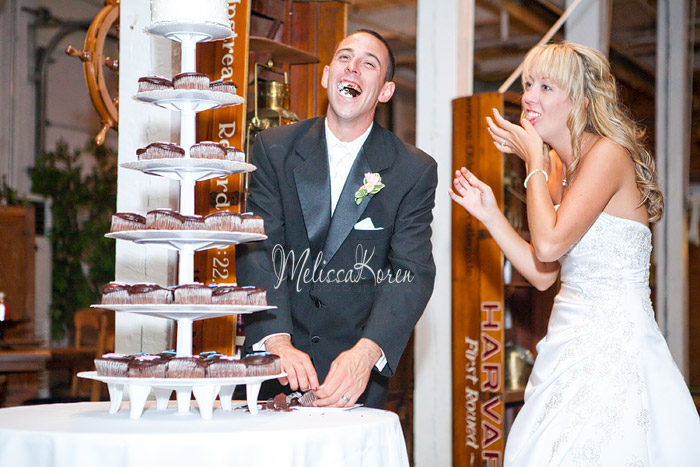 I love this picture of Nicole & her father – he looks so full of memories and love.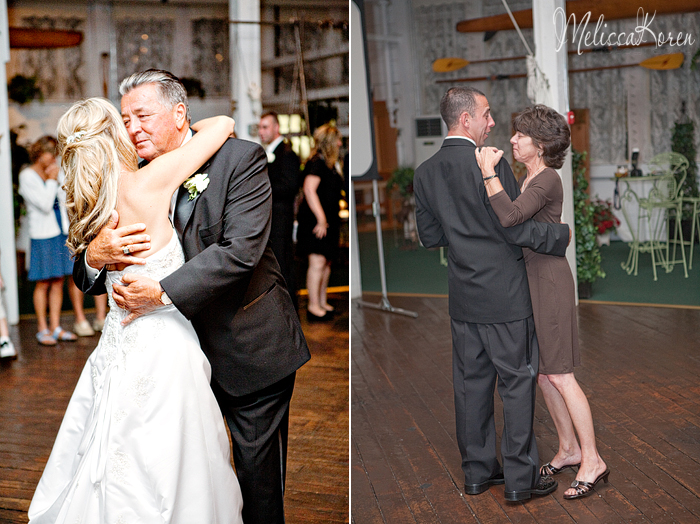 The centerpiece giveaway was funny – the DJ made everyone dance with their flowers.  It was interesting to see people's interpretations of that!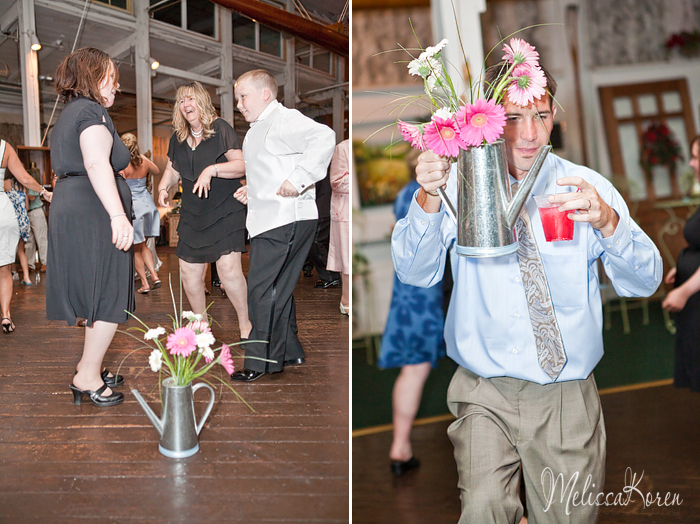 Then it was time to get down! Lots of dancing for young and old!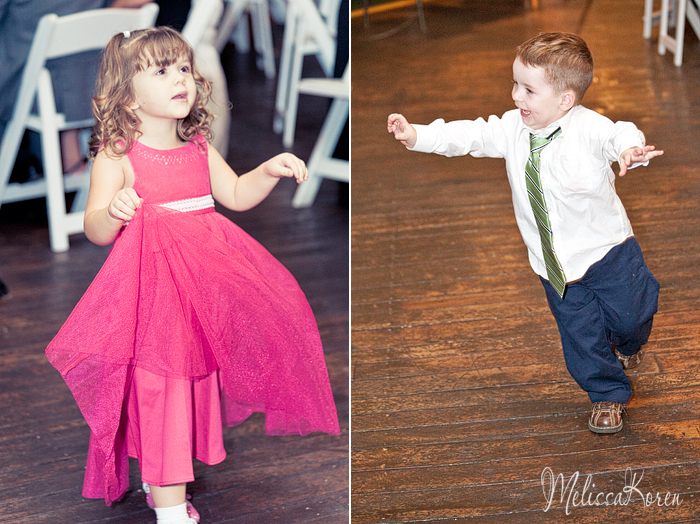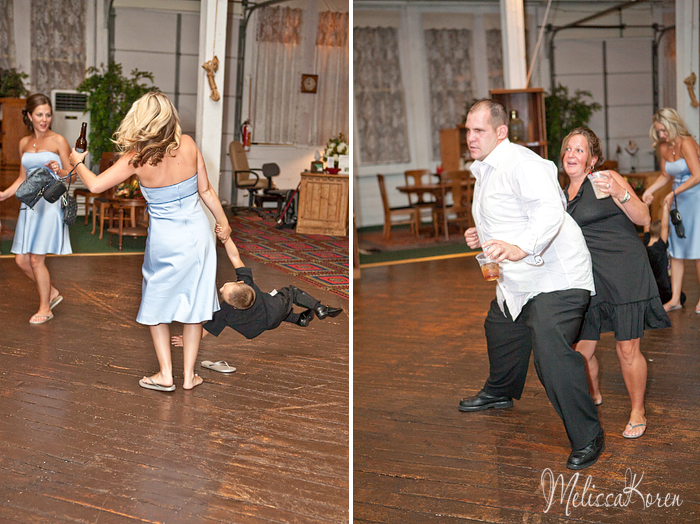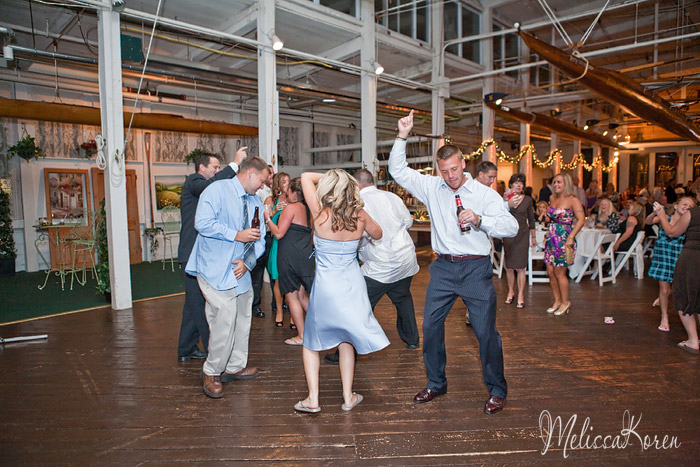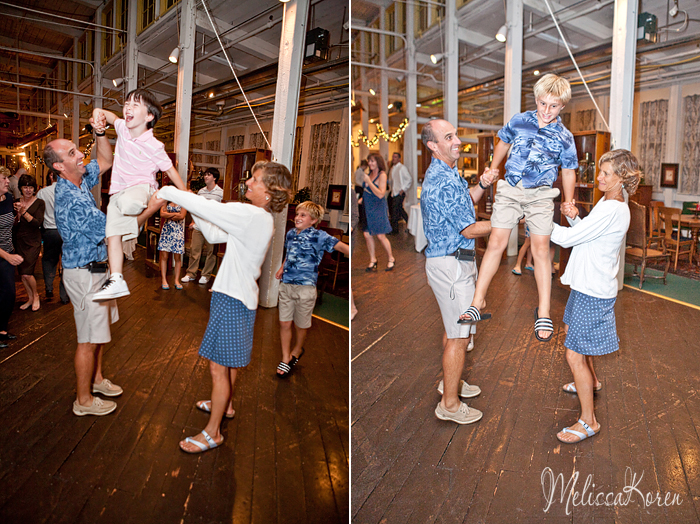 I think the juxtaposition between boys and girls sometimes!  Get funky? Nah, I'll just sit and read thank you.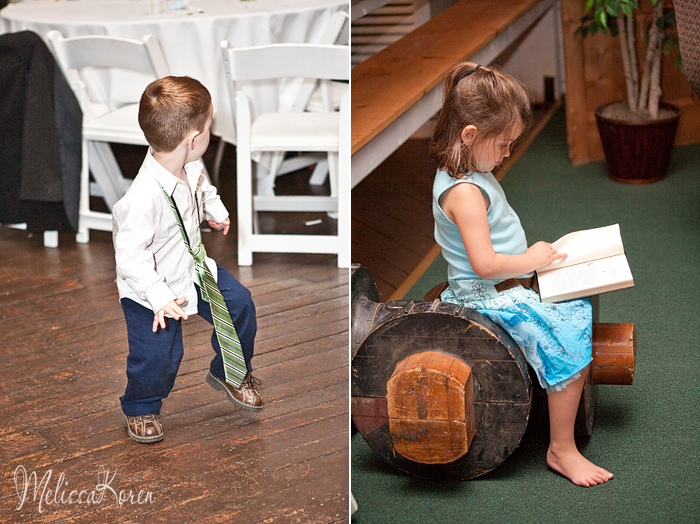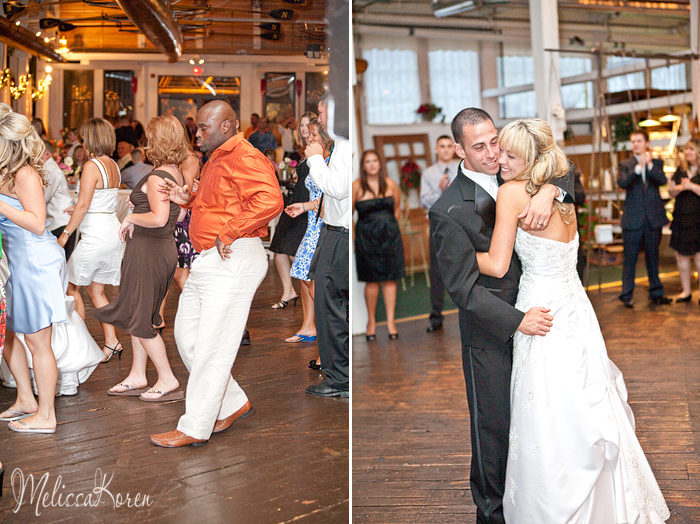 It was a fabulous evening.  These two are most certainly supported and surrounded by love and family!