This post is heavy on photos. And heavy on love. And heavy on absofudginglutely awesome.
After everything we'd been through already including engagement photos last August, I knew that this Plymouth fabulousness extravaganza was going to be a blast.  Liz called me from the house they'd rented where I'd be staying the night and said it was fabulous.  When I got there I couldn't agree more!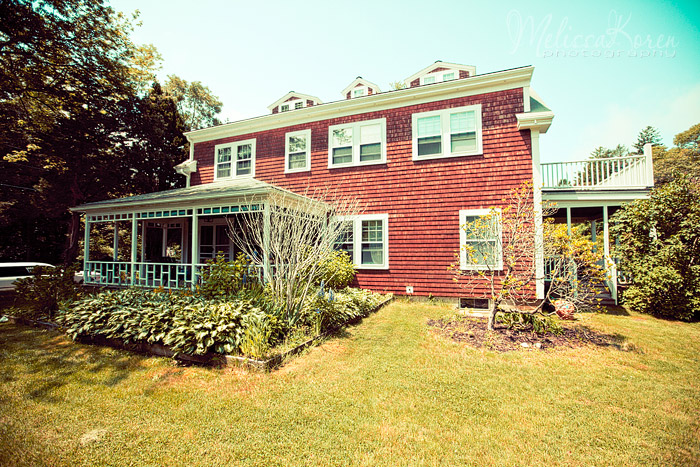 Each level held different wonders and nooks & crannies.  Like the one I found for the stunning dress.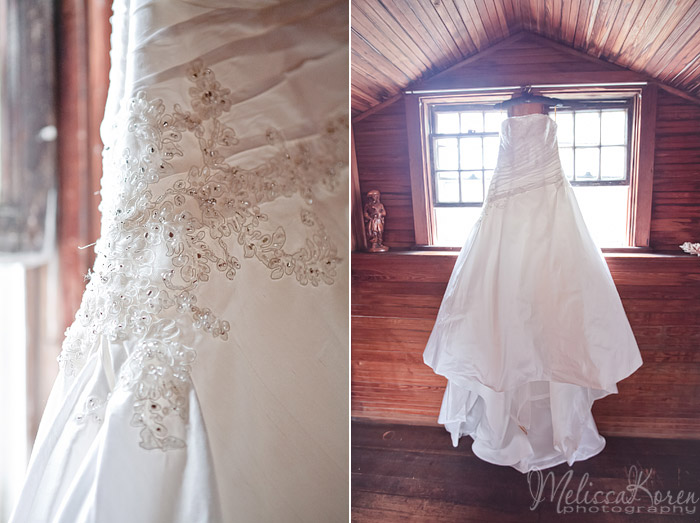 Liz arrived home from the salon with some time to relax and so I headed over to the boys at the motel down the street.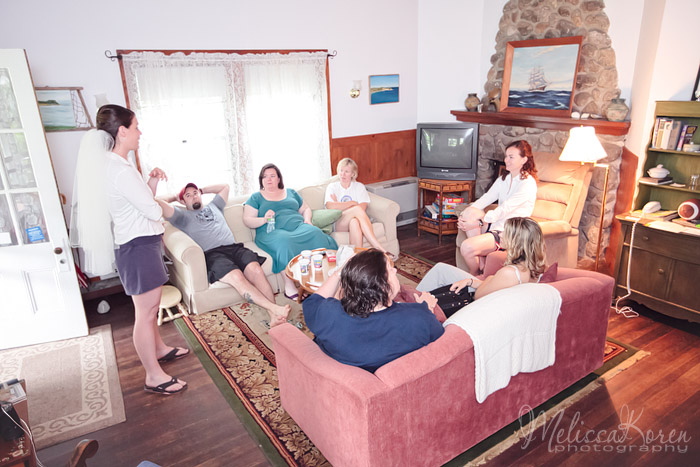 Jon is demonstrating his best GQ shoe tying.  Meanwhile the ring bearer looks so nervous.  And his little white socks melt my heart!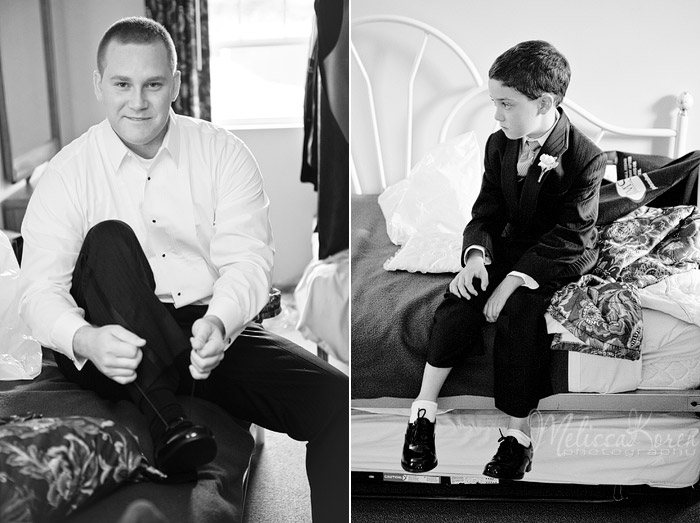 Marylou's Coffee is a staple but I'm not sure what Jon and his groomsman is doing.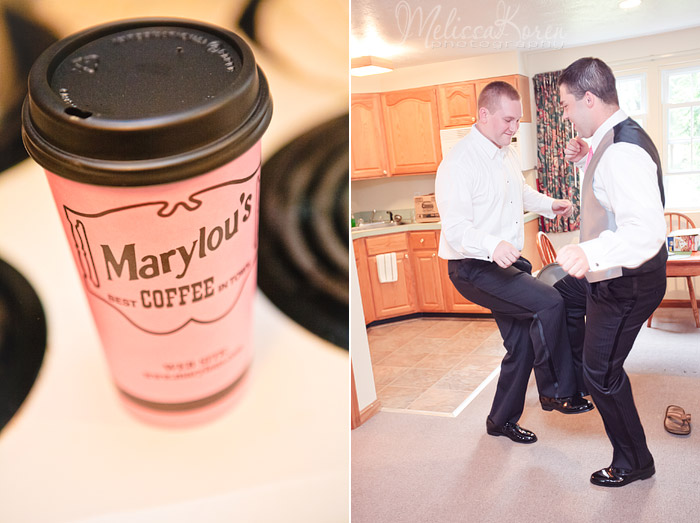 A pep talk before the walk.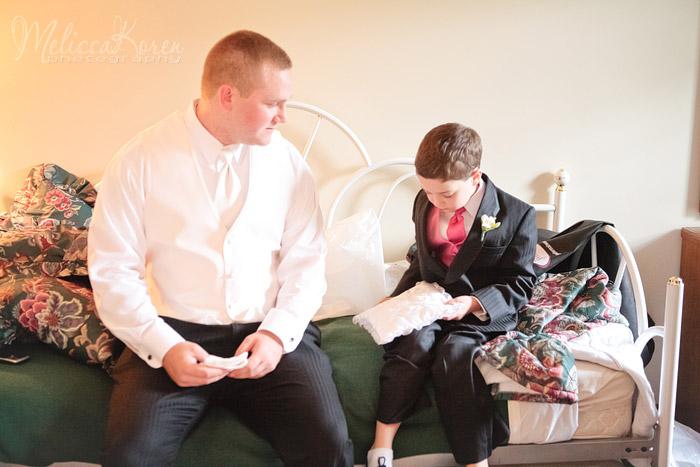 The things I learn – in the cup is a 'manmosa' none of those girly mimosas!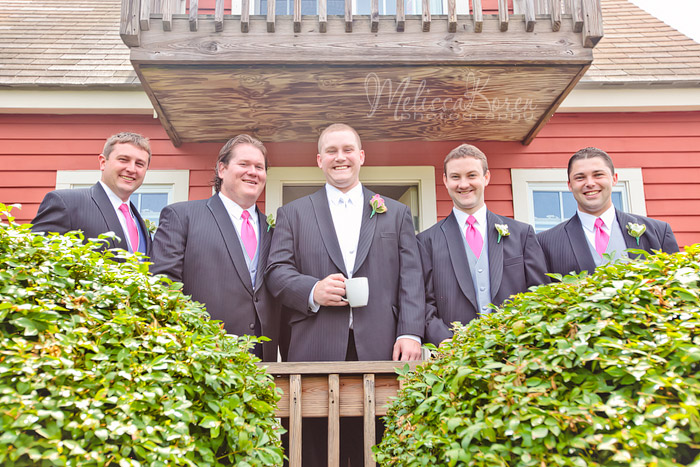 Then I headed back to the house to catch Liz kicking the stunning up a notch!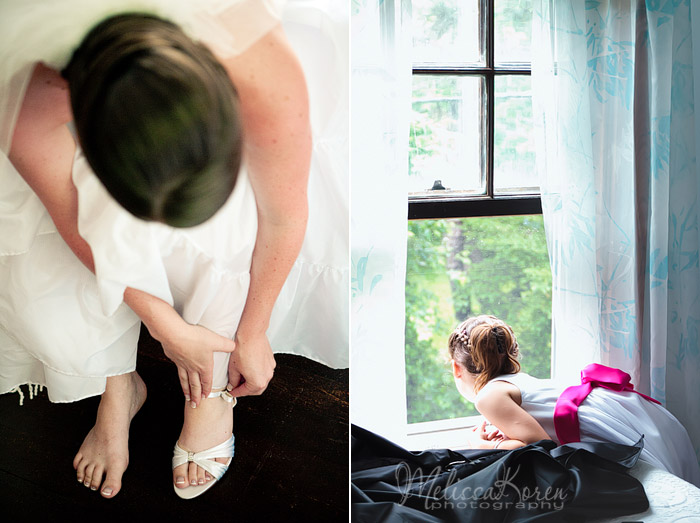 Getting in the dress was a multi person job –  There are so many people trying to get Liz in that dress you can't even see Liz!
Here she comes, pinky first!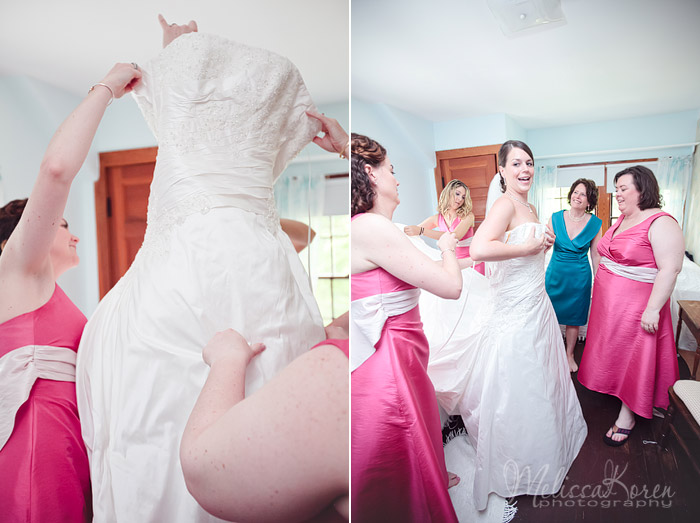 Dear Santa, for Christmas I could use a thesaurus because Liz is so gorgeous she renders my vocabulary useless!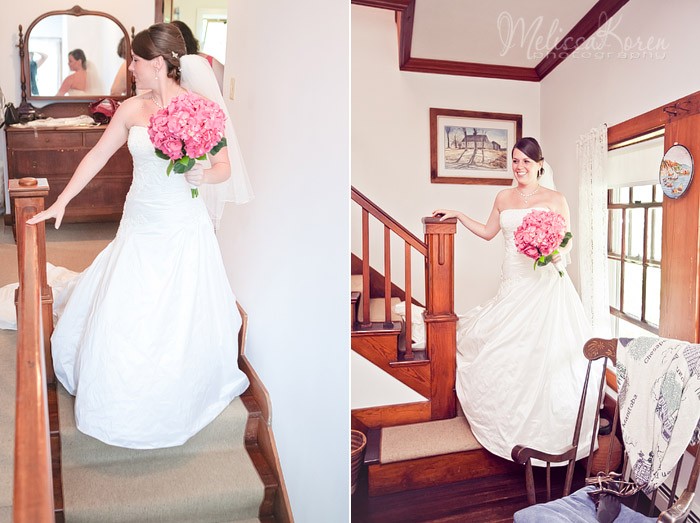 Then  it was up the street to the church!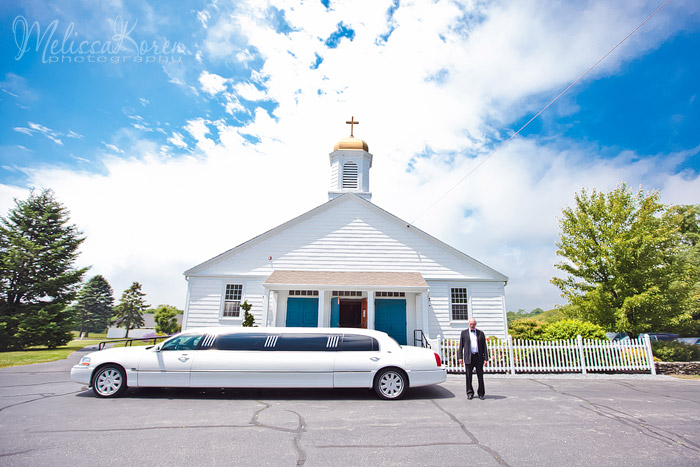 These two are so emotive they tell their own story <3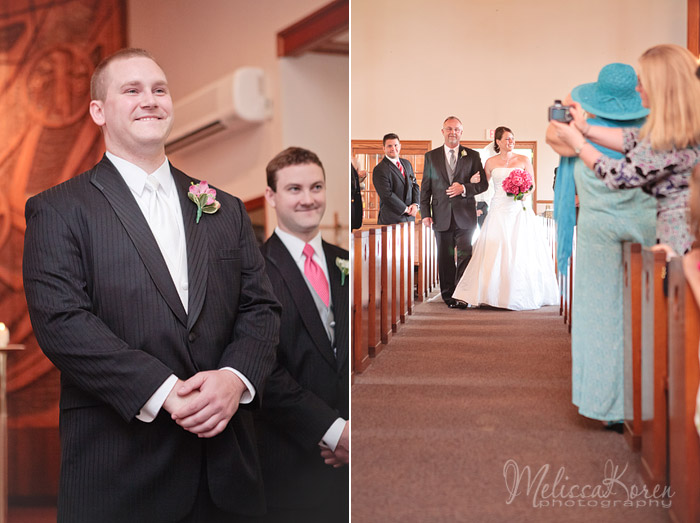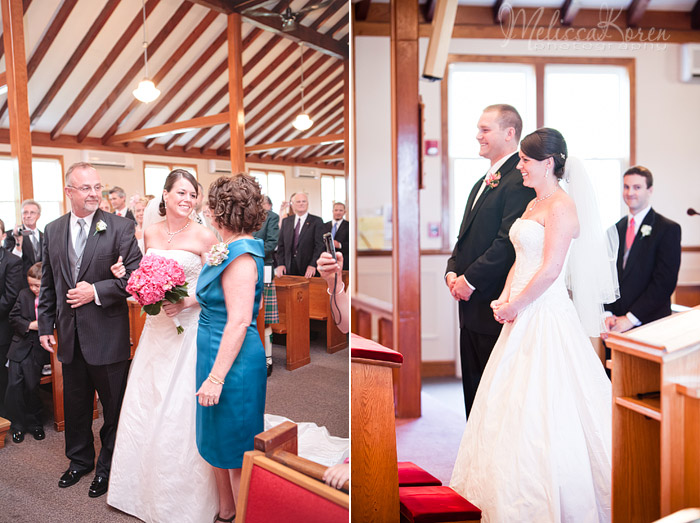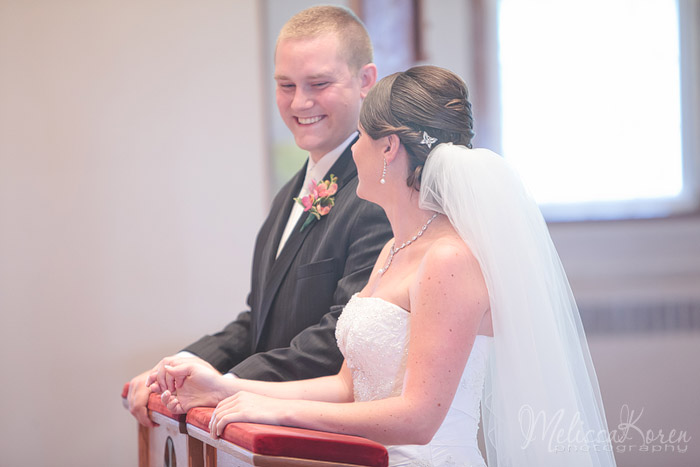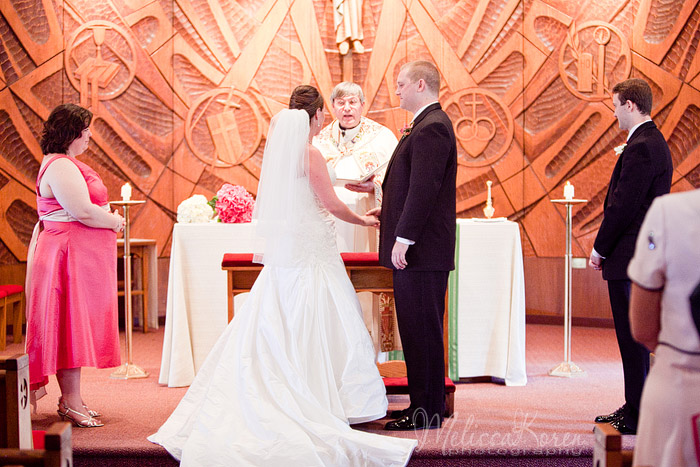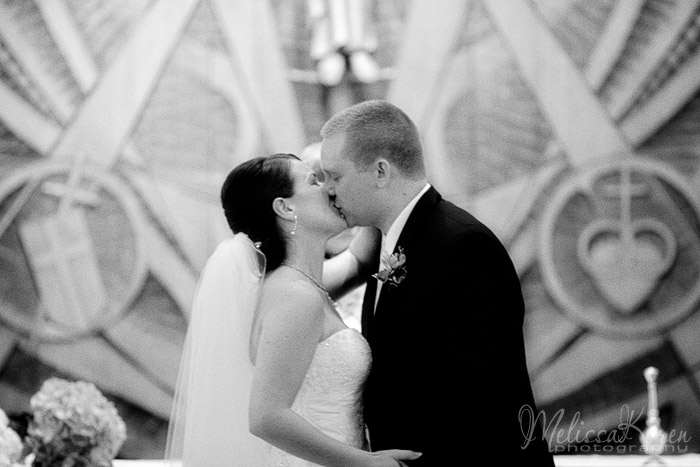 The get away vehicle!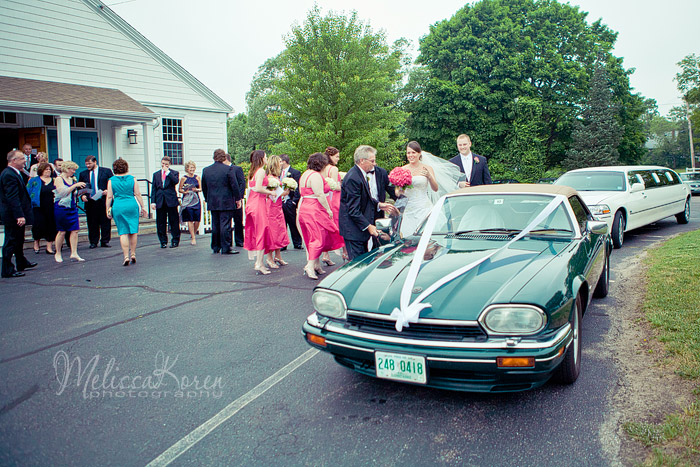 And get away we did – to the same home where we'd gone for their engagement photos.  What a gorgeous crew!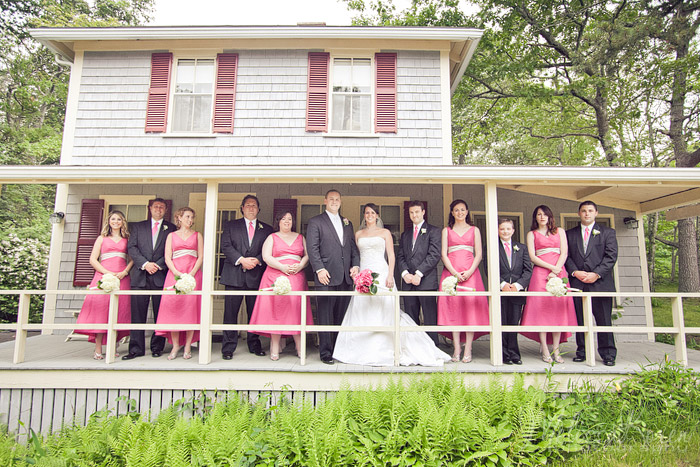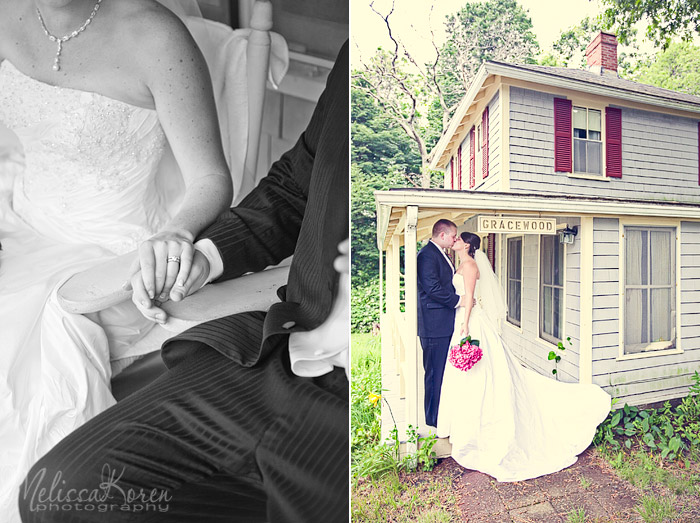 History repeating itself. <3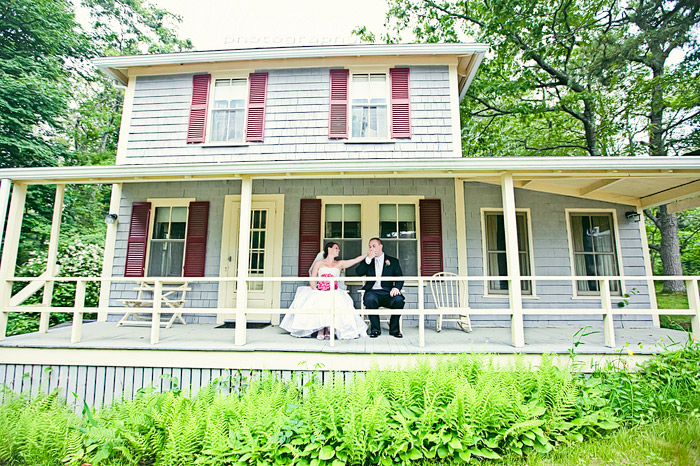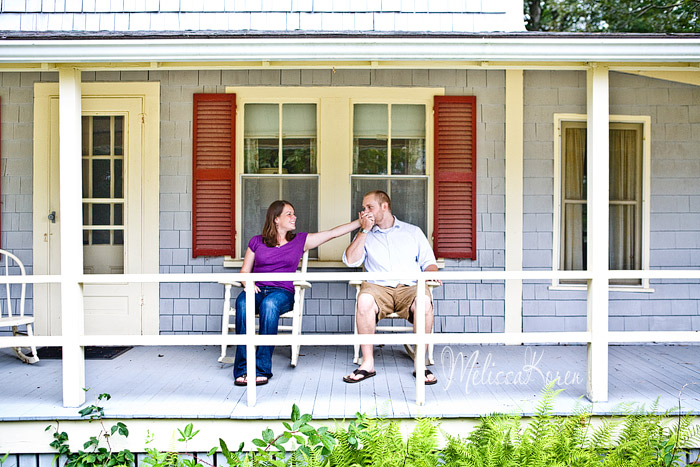 The simple but jaw dropping hot pink hydrangea accented the wedding perfectly.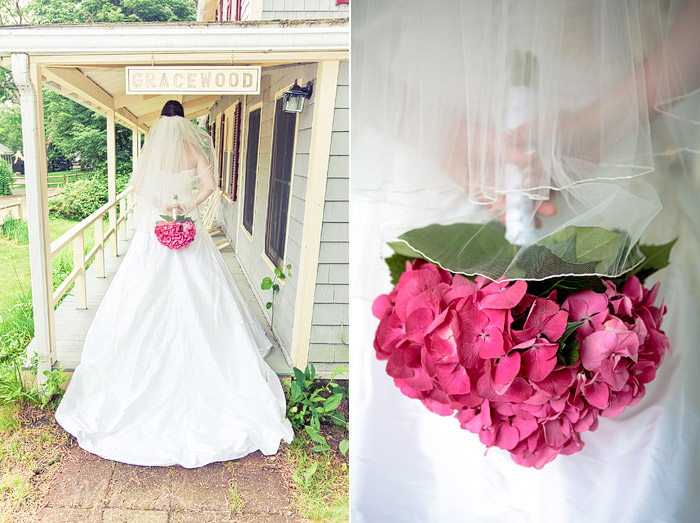 And one with camper, a little more conspicuously, but we couldn't leave that memory out too!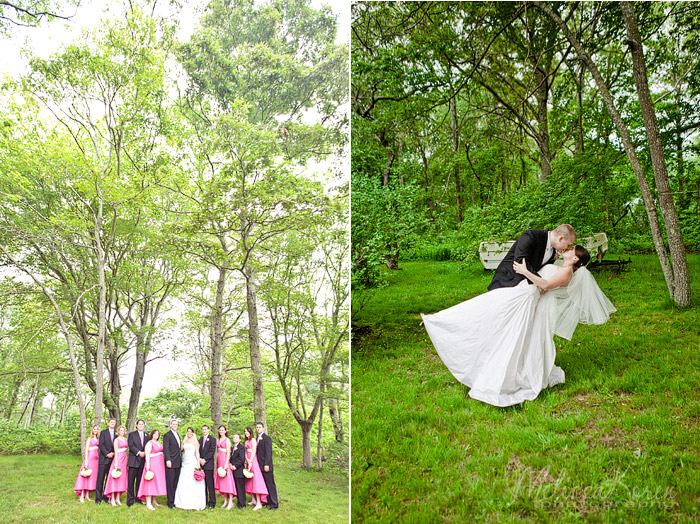 Then we headed down to the beach (with out 300 stairs thank goodness)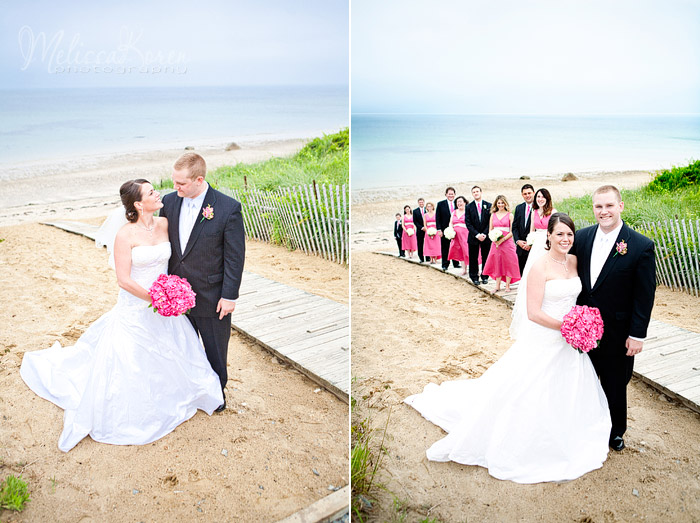 Finally it was time to party!  More hot pink & sea theme.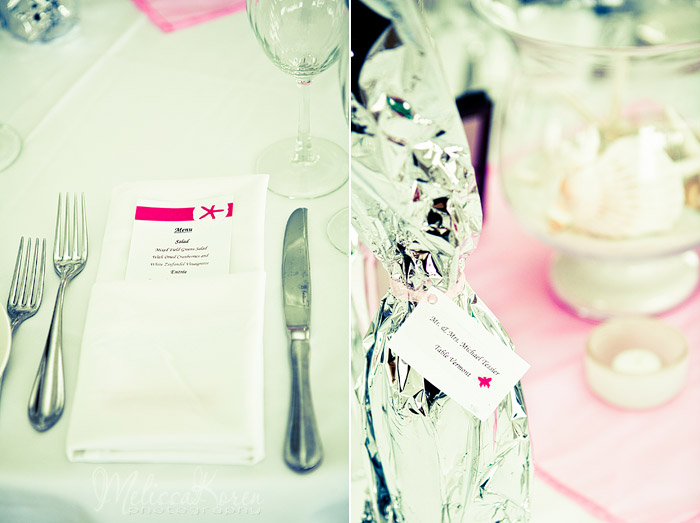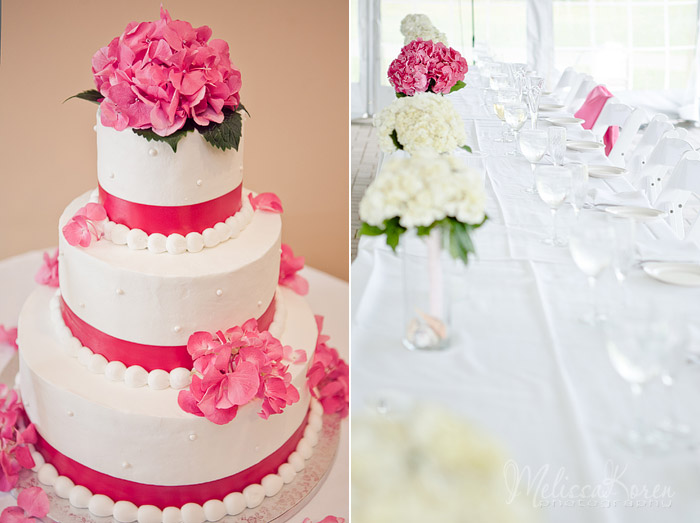 Man & Wife! Booya! (really? booya? ok…)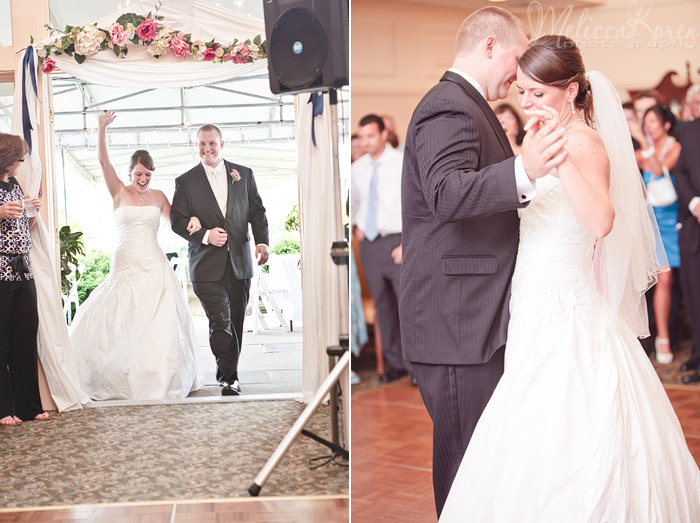 The photo on the right makes me feel peaceful; and I'm just a bystander!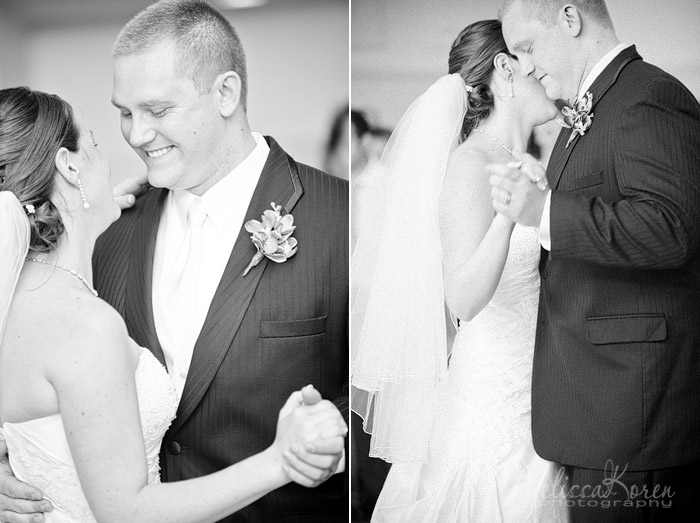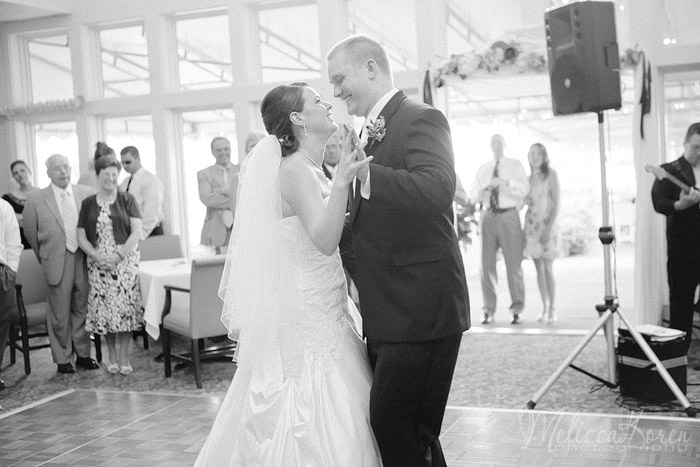 Speeches.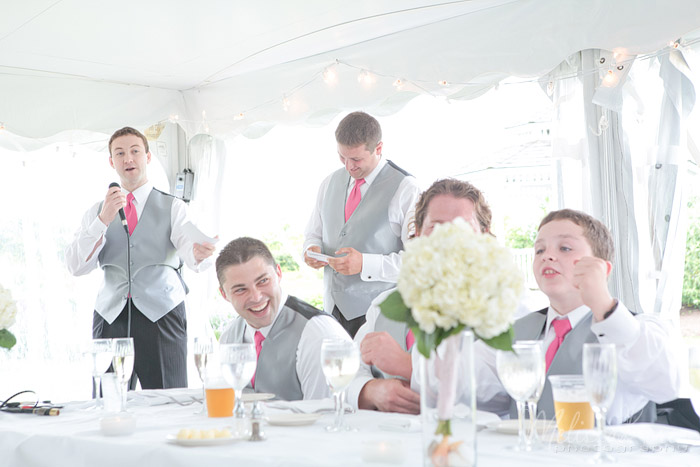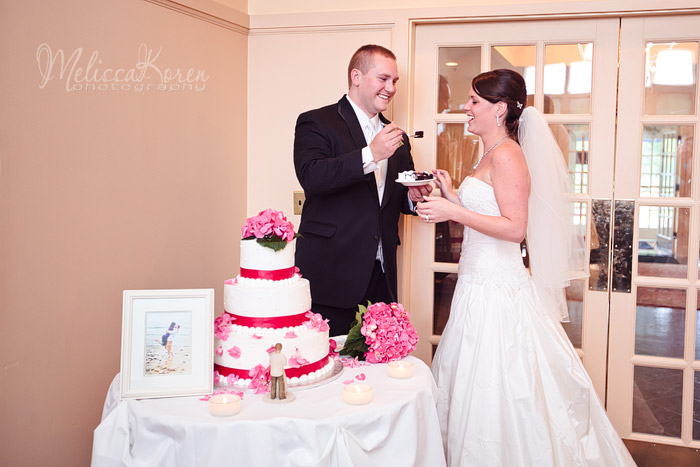 I can't remember what happened but going through the photos it looks like Jon fed Liz and Liz said seeya so Jon had to feed himself too….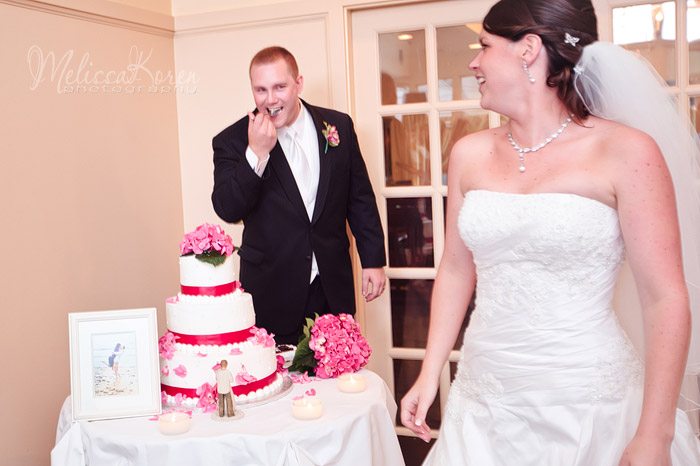 But at least they kissed and made up!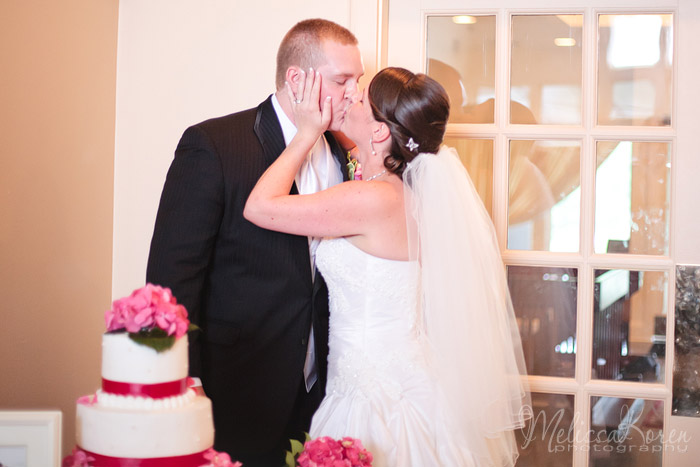 Parent dances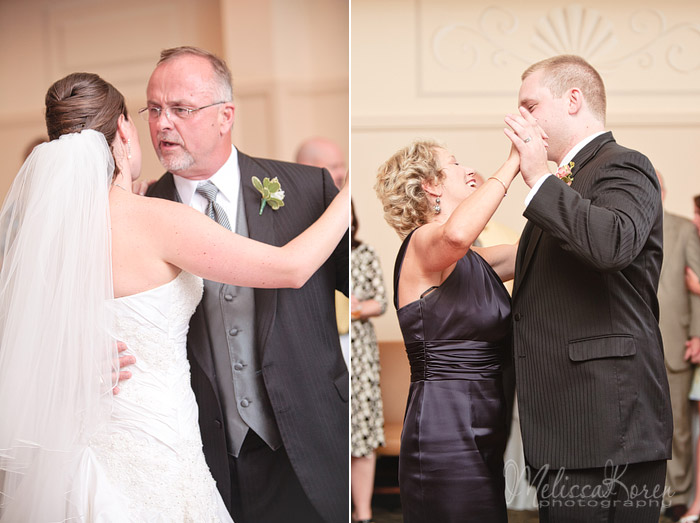 And there goes Jon again – the ladies man for all ages.  On the left was probably the biggest hubub of the night.  After the parent dances Jon went over and got Evie, the woman who owns that sweet cottage, and gracefully glided with her across the dance floor.  We were all in tears.  Heck, I'm in tears again just typing about it!  Chivalry is not dead my dears, not dead at all.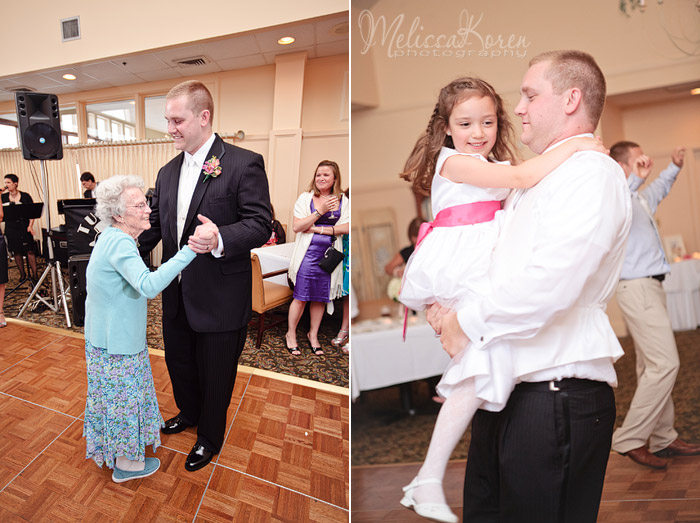 I'm not sure how Liz has Mark's tie around her waist and not around his neck, but she does!  And once the walk was over, the ring bearer perked right up and tried to compete for my job!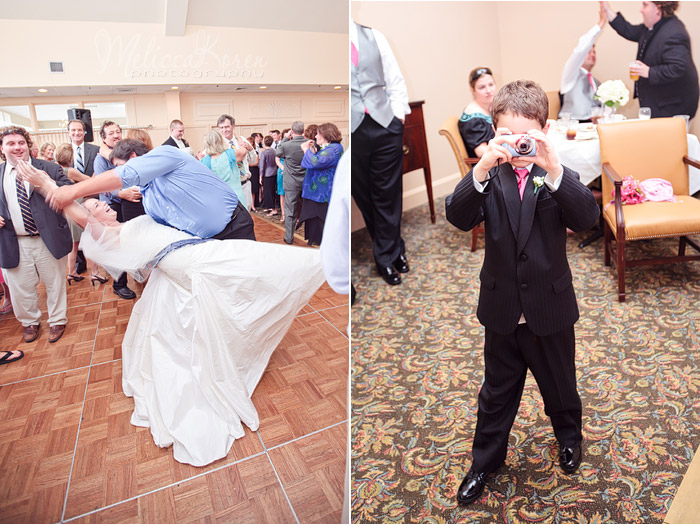 If I had to guess they're singing Mazel tov!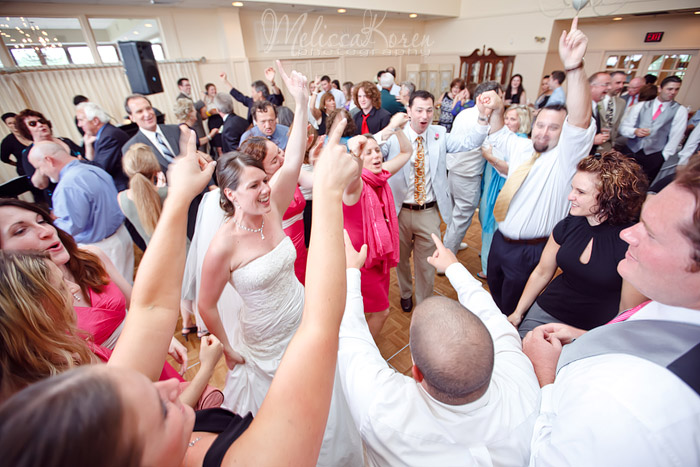 But I'm pretty sure they're not doing the hora…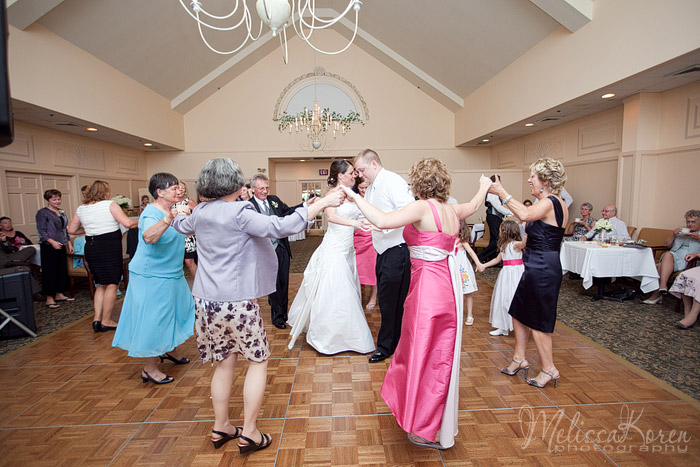 Sorry Liz, I love you so much, I had to post this photo – so much concentration for the bouquet toss!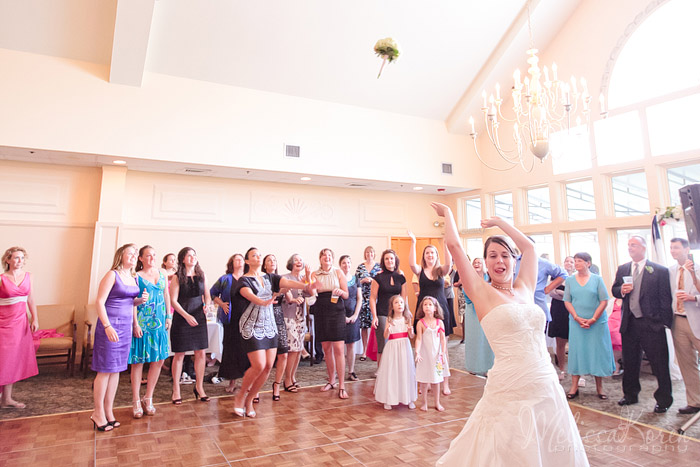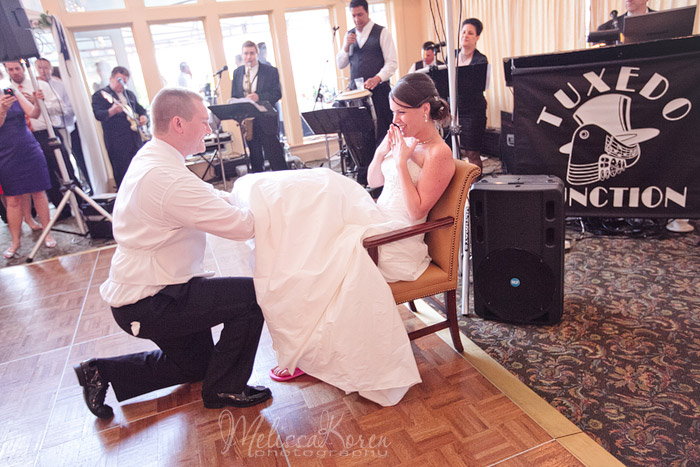 All this preparation…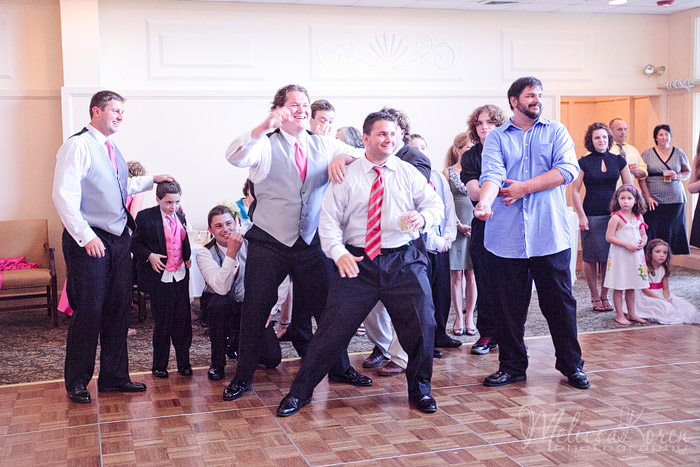 And so little action.  And also? Jon? Did no one teach you the behind the head not looking technique!?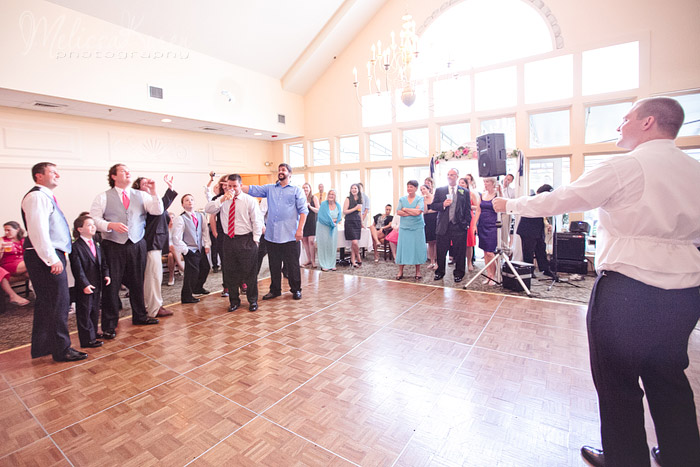 I call this one, Joe and the legs that go on forever. 😉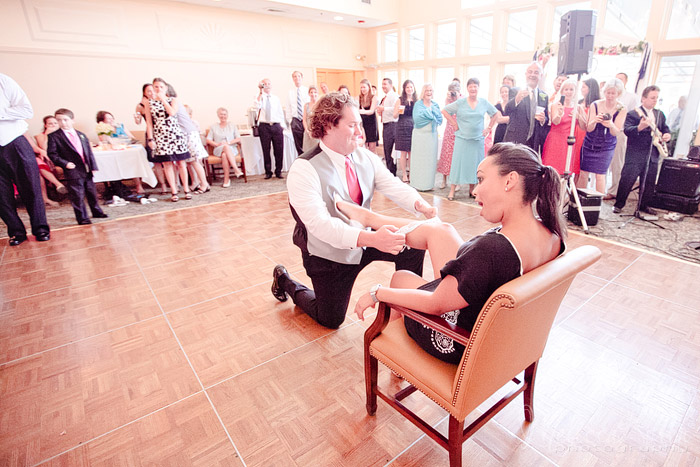 What a spectacular wedding, thank you Liz & Jon (and Kate & Marcus and Melissa & Lonnie and Jenn & Hammy too) for making me a part of this wonder!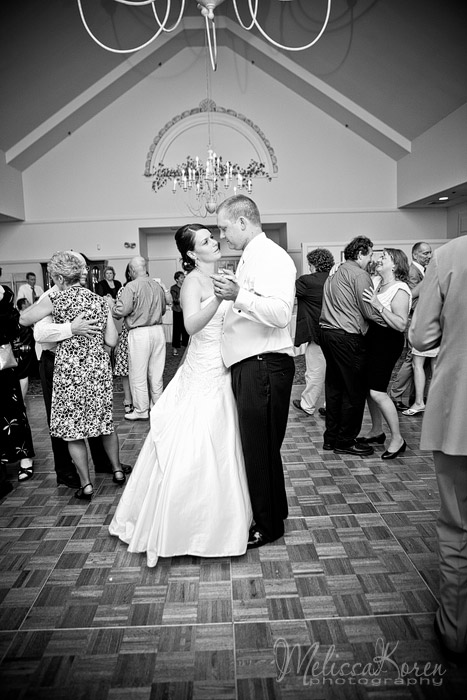 The wedding ended early evening and we went back to the cottage, gathered up a few things and headed down .. 150? steps to a beach bonfire after party.  Way make the most of your day!
I can't wait to see what's next from these two 🙂
~MelissaKoren