You've seen her At Home Newborn session, her fantastic Fall Family Photos 4-month-old session, and now the final two sessions of this sweet girl's NH Watch Me Grow series!
From just born to One!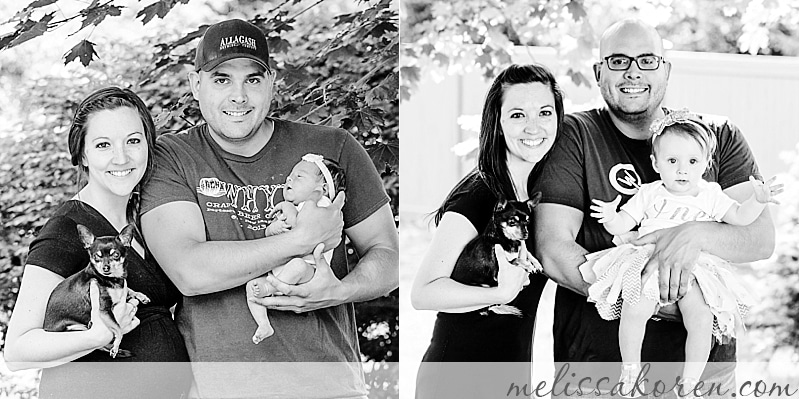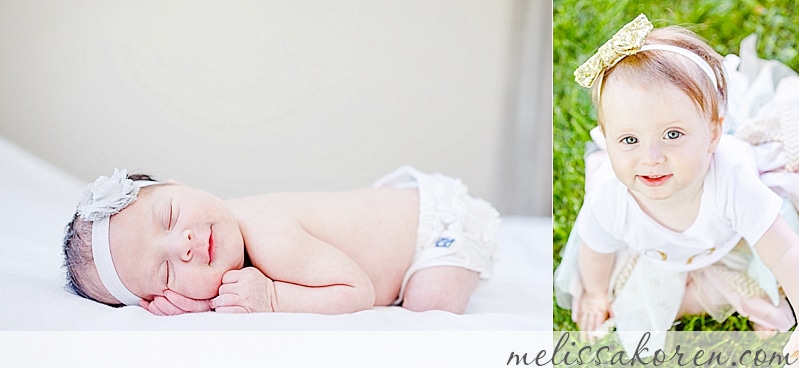 Her 8-month-old session was as cute as can be.  She was just learning to stand holding on to things and looked like a perfect little doll!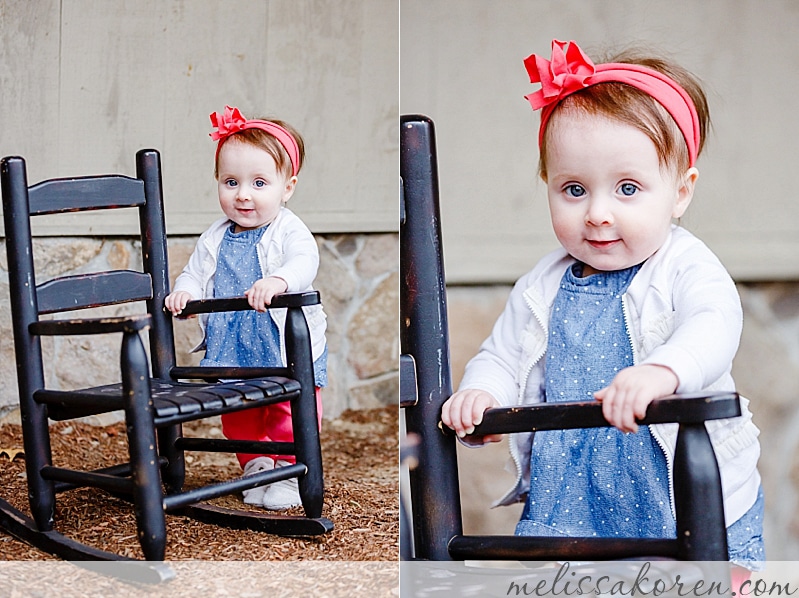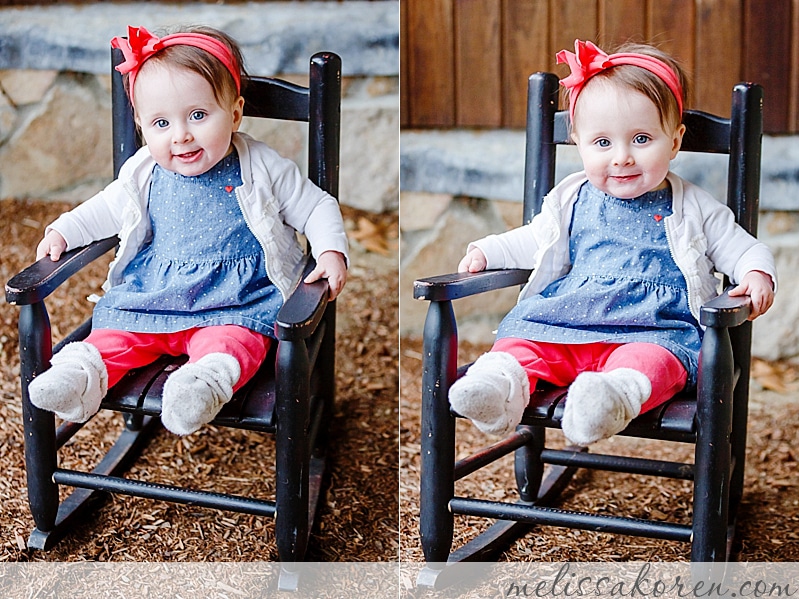 And four months later it was her birthday!  She was still pretty sure she needed to hold on to things to be steady (even though she didn't) but the 'hot air balloon' mum made her gave her the confidence she needed and the flower in the other hand tricked her into thinking she was holding one with both hands.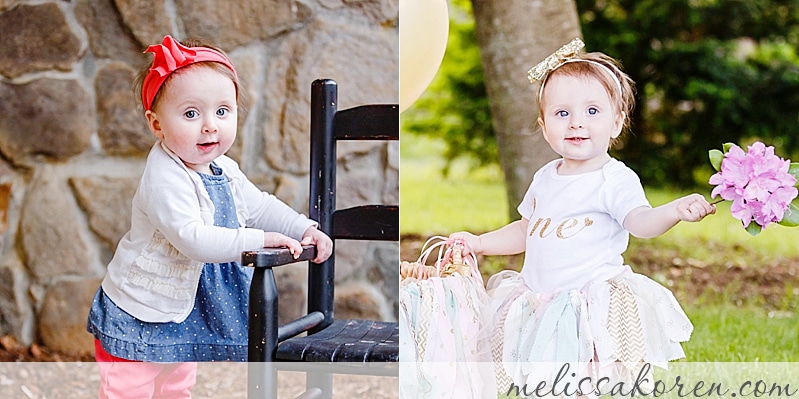 One Love! <3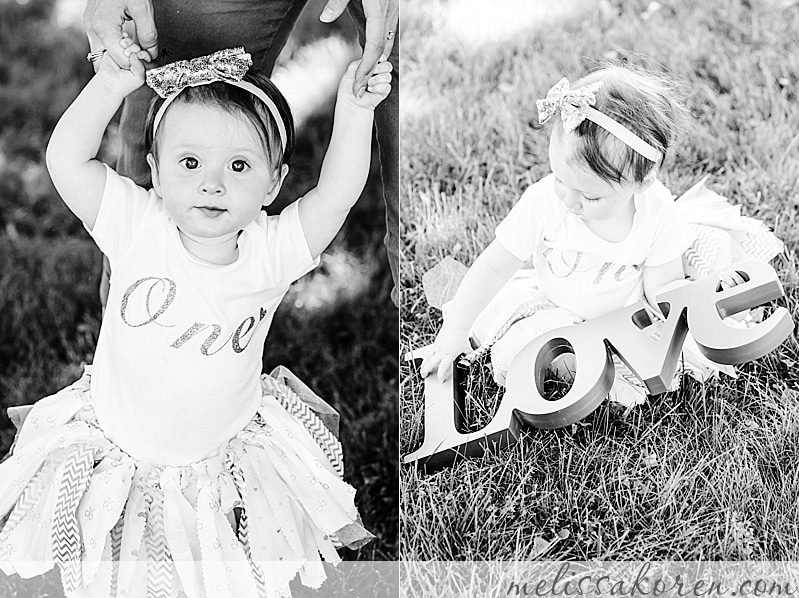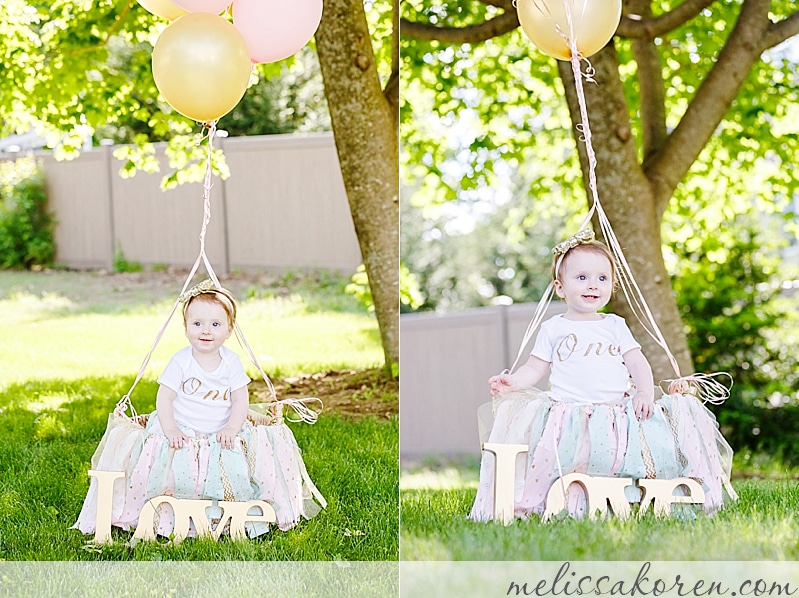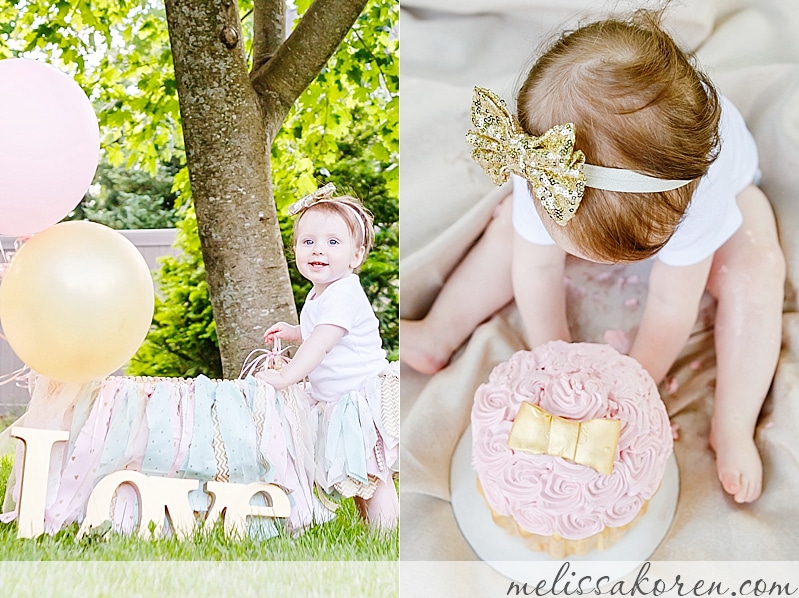 We tried a little cake smashing, but it didn't go over so well.  She was happier with the grass.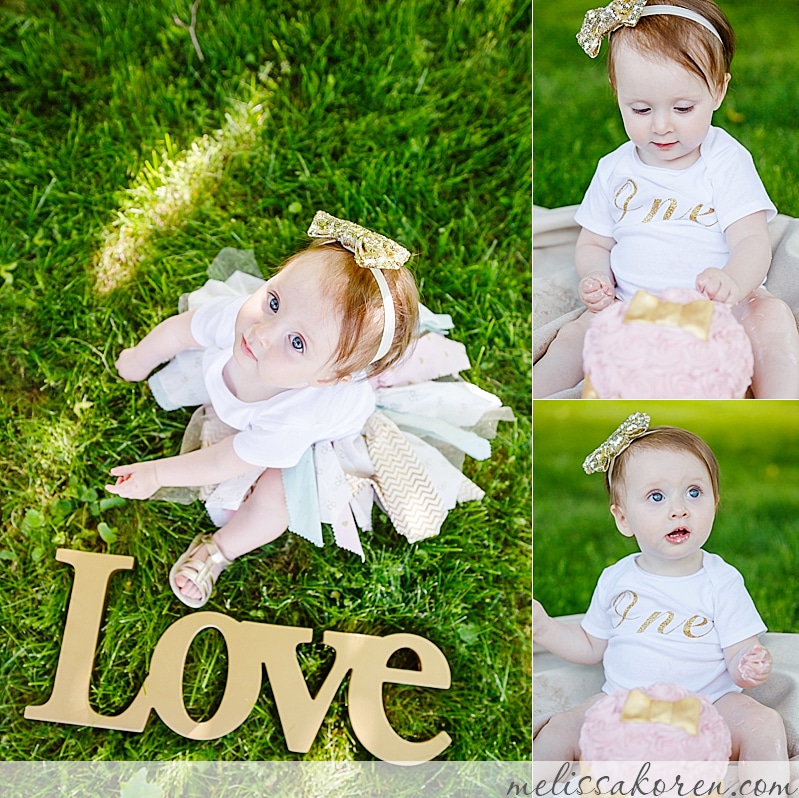 And even happier (or at least more curious) when a friend stopped by with some new baby chicks!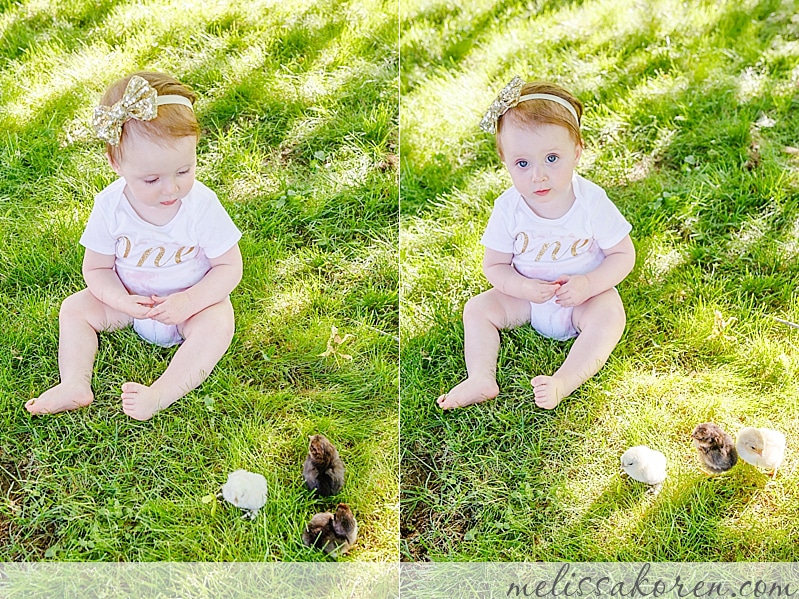 She was pretty content with her Birthday Buddy Benjamin, too.  My GIANT child who's just as smitten with this tiny peanut as the rest of us.  Ages 1 and 16!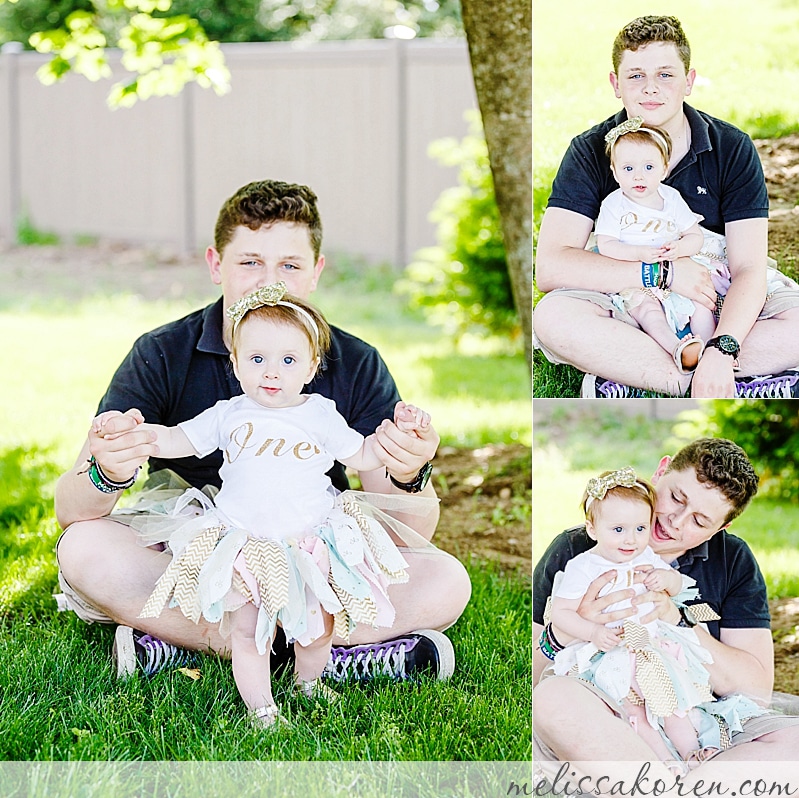 And one last look at this sweet face 52 weeks apart. <3 <3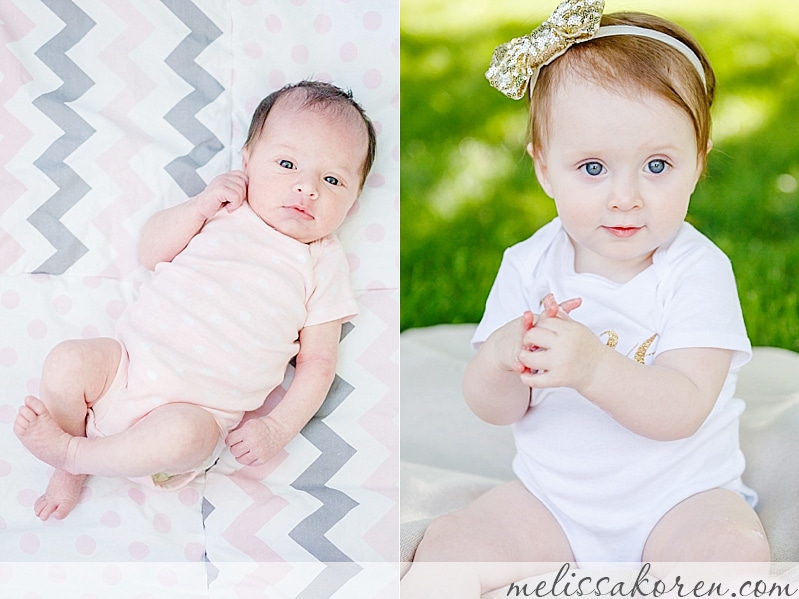 {And in conclusion – the obligatory SEO – Massachusetts + New Hampshire Watch Me Grow, Melissa Koren Photography, photographs good people. Wonderful, loving, quirky, sassy, laughing, fantastic, and often cheeky people like you! You are good people! There are adventures to have and memories to keep so let's get to it! If you're in love in NH + MA and looking for NH Watch Me Grow, you can see more of my work online at melissakoren.com and also on Facebook. If you'd rather contact me directly, please email me at melissa@melissakoren.com!}