Baby Nicky's parents stole my heart a few years back at their Zorvino Vineyards Wedding. When I got the news they were expecting a mini-me, I could not have been more excited for the opportunity to hang out with these genuinely spectacular folks during their NH At Home Newborn Photos.  And then again for a mini-session with the almost 9-month-old little flirty boy!
Watch me grow!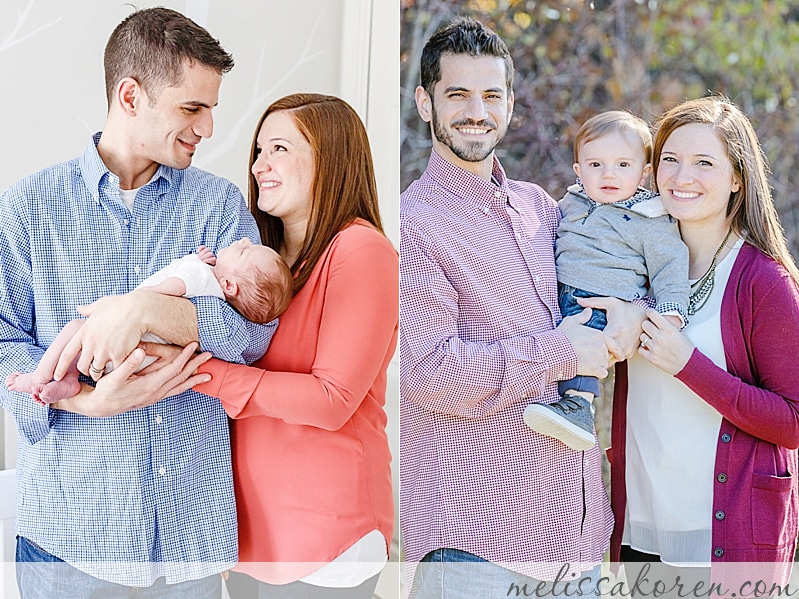 'I love you more than I can bear' <3 <3 I just loved this rustic 'walk through the woods' adventure themed nursery!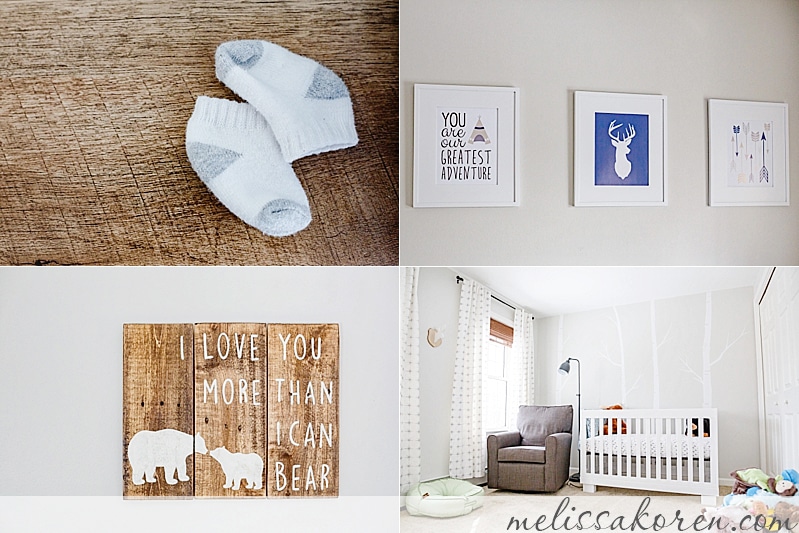 These three make my soul happy.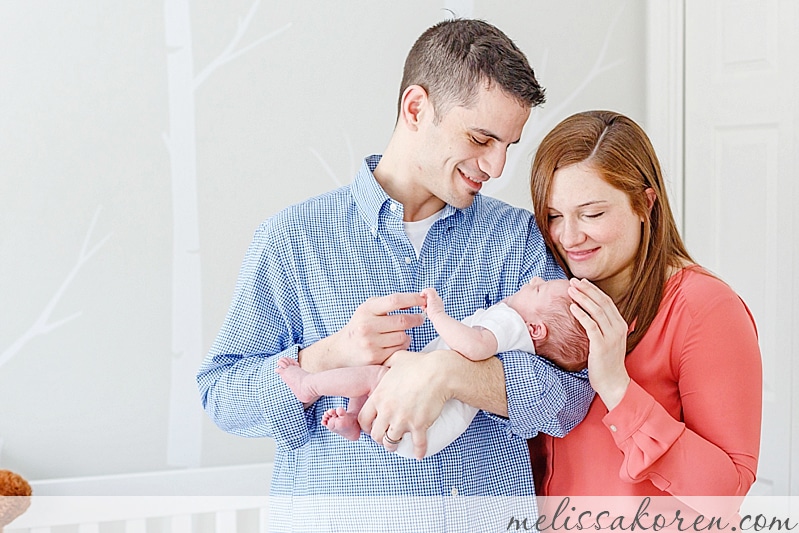 Hello, handsome! I see you spying me!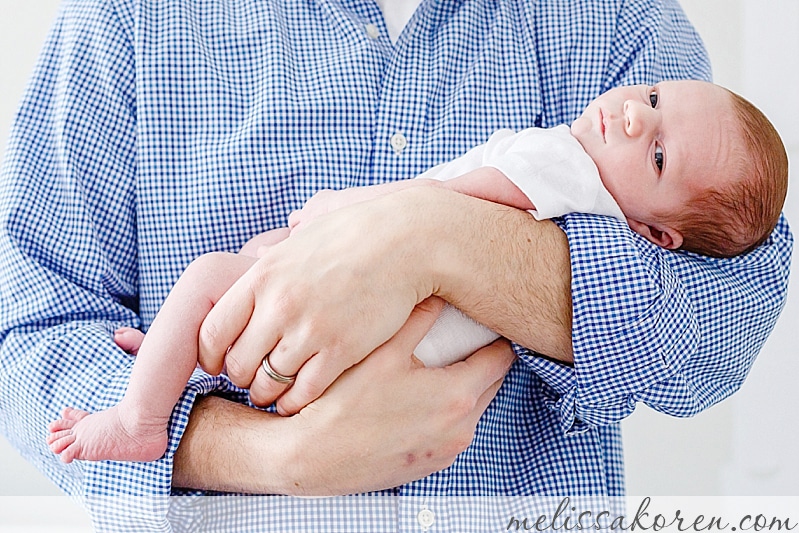 Nicky has the best expressions. #notit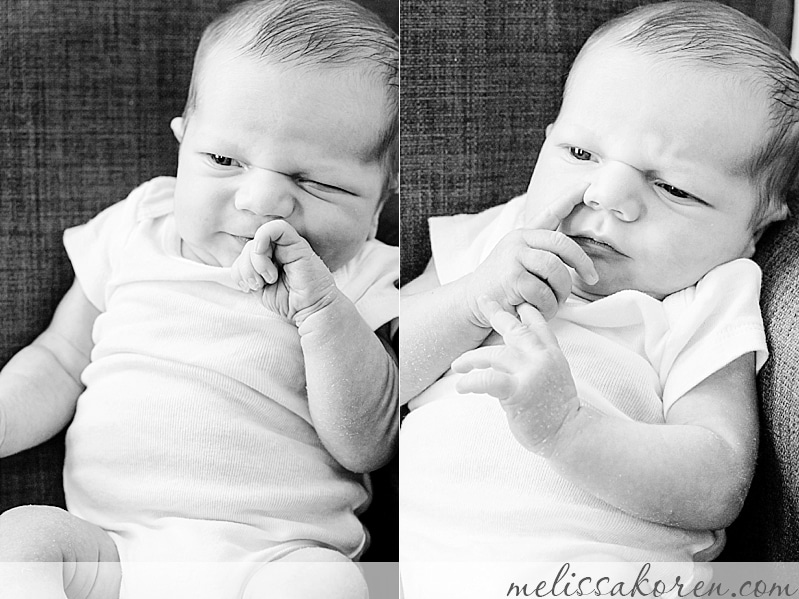 I'm hilarious – and he's here to tell you all about it 😉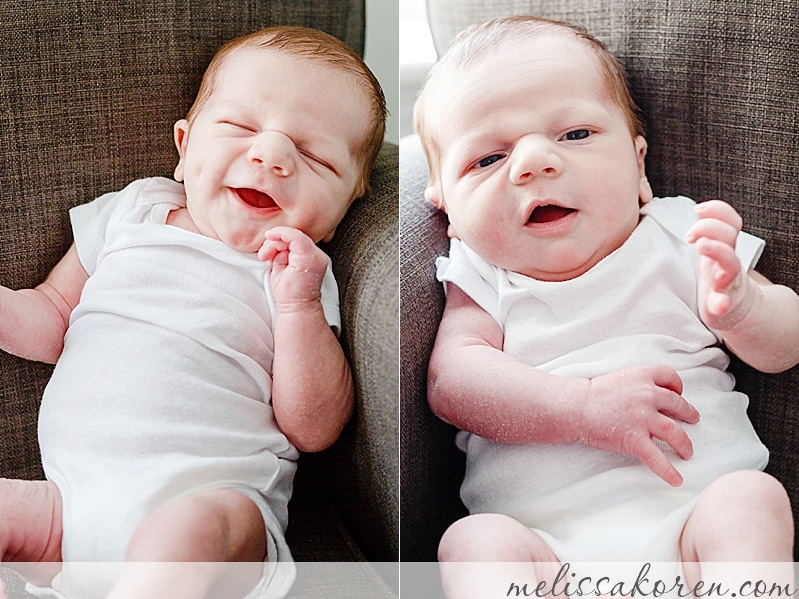 Oh, baby toes.  There are few things I love more.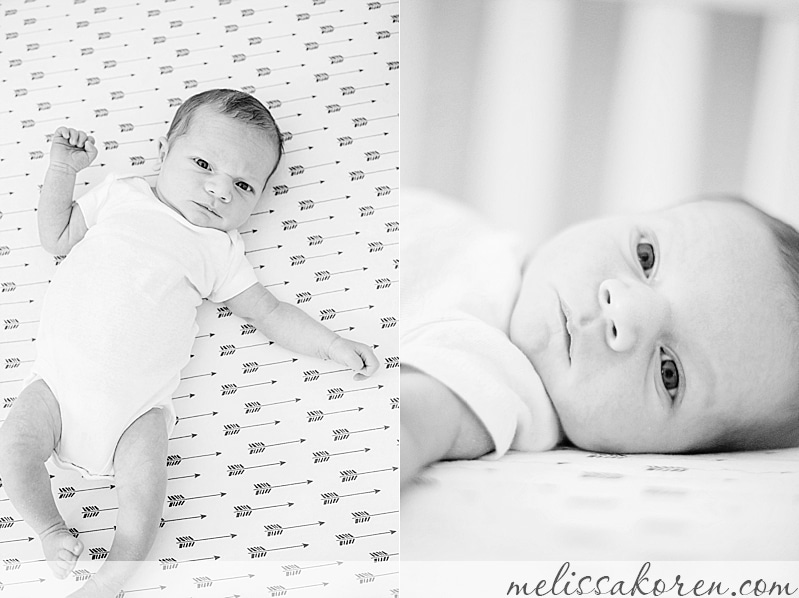 Then it was nap time (oi, that sounds like such a good idea — nap time..) #youthiswastedontheyoung 😉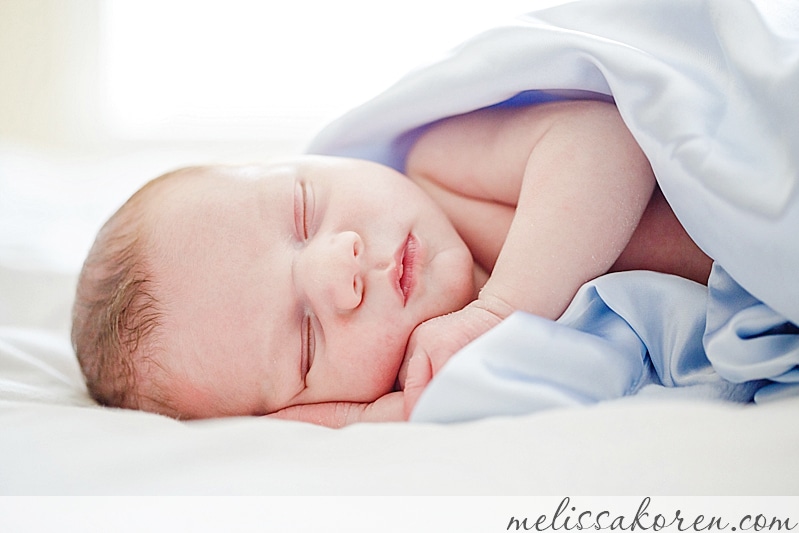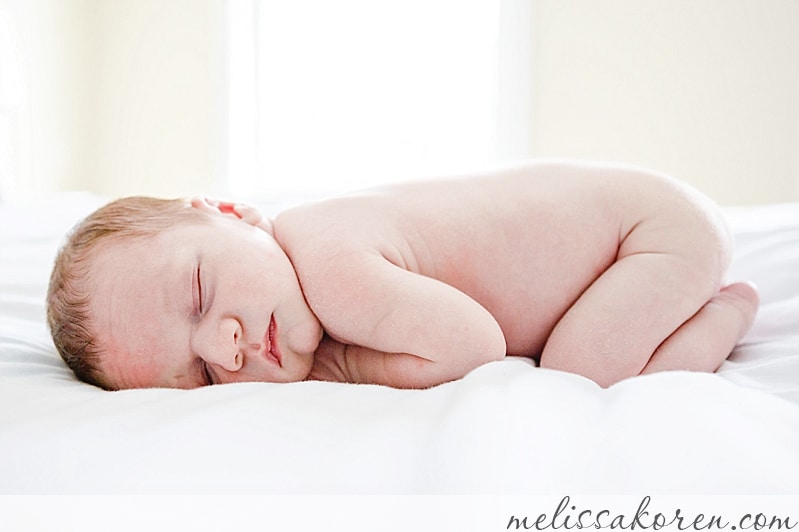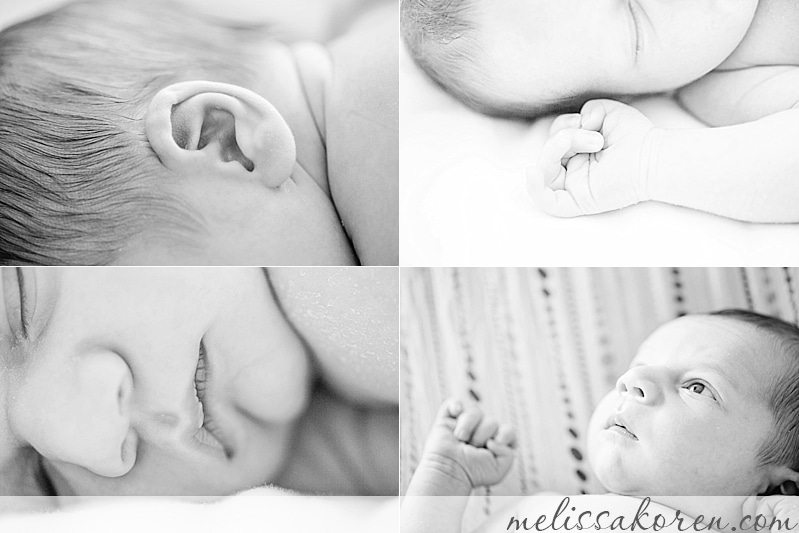 A little more then and now. Love grows infinitely with each passing day of parenthood.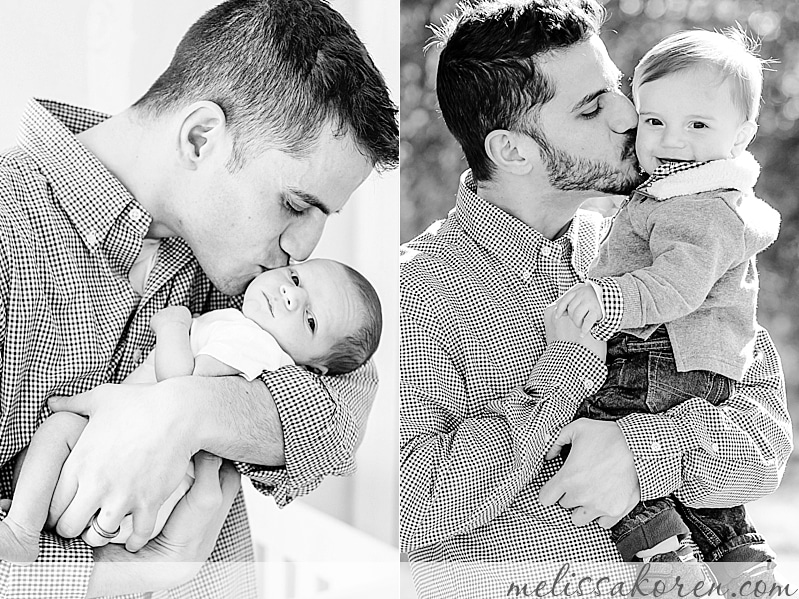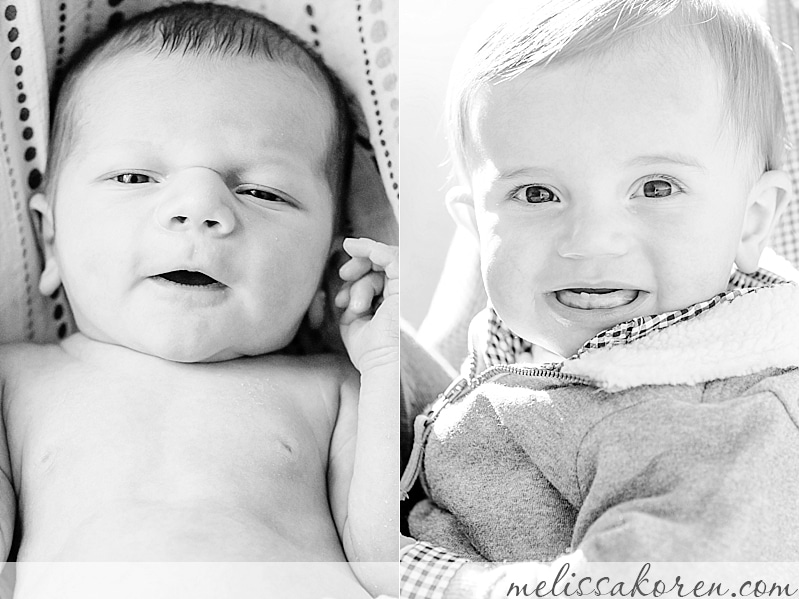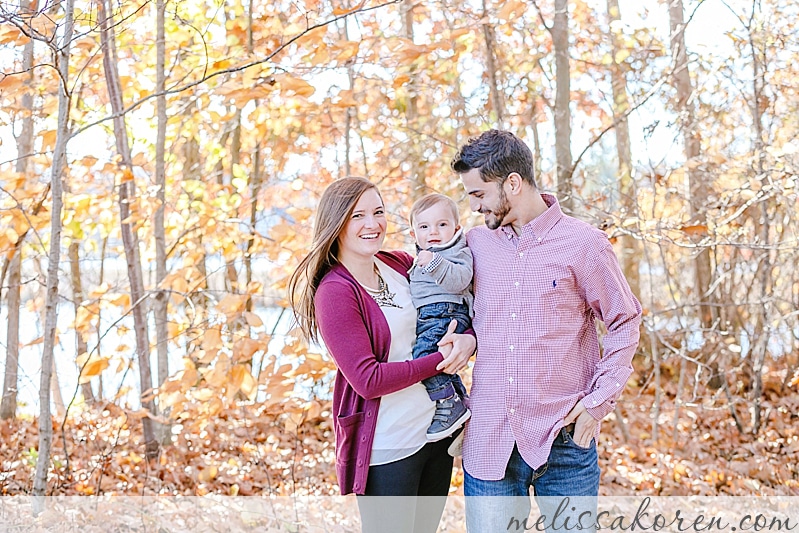 {And in conclusion – the obligatory SEO – Massachusetts + NH At Home Newborn Photos, Melissa Koren Photography, photographs good people. Wonderful, loving, quirky, sassy, laughing, fantastic, and often cheeky people like you! You are good people! There are adventures to have and memories to keep so let's get to it! If you're in love in NH + MA and looking for NH At Home Newborn Photos, you can see more of my work online at melissakoren.com and also on Facebook. If you'd rather contact me directly, please email me at melissa@melissakoren.com!}