Hello sweet tiny baby! I want to smooch all over you but I fear I'll break you. Born 6lbs 6oz and 19″ he was the wee bitty! (Particularly compared to Lochlin who I'd just shot a few days earlier – love you Lochlin! :)) Wee bitty but completely alert and quite sure of who he is. More perfection. Dark hair and dark blue eyes. A perfect mix of his parents.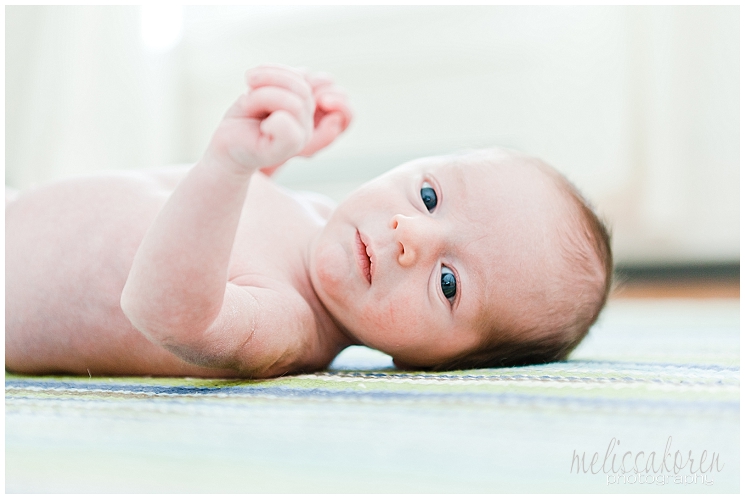 He was very sure he should be able to roll over at 2 weeks – but he makes great eye contact!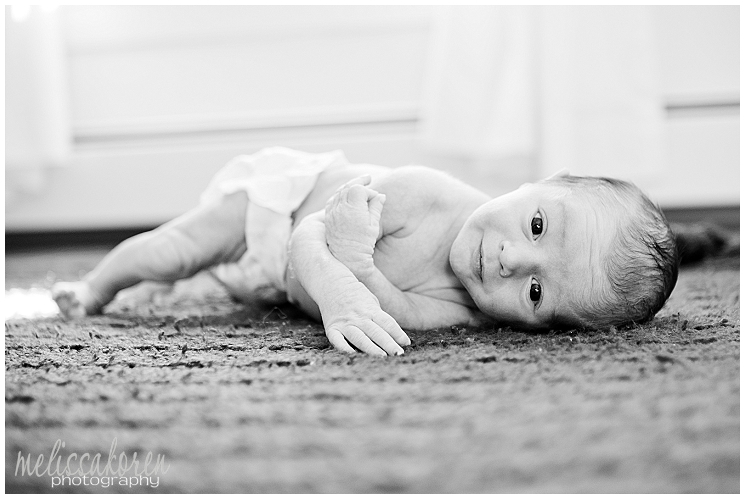 I l.o.v.e. his little hand perched on the pom pom. He looks almost pretend in his petiteness!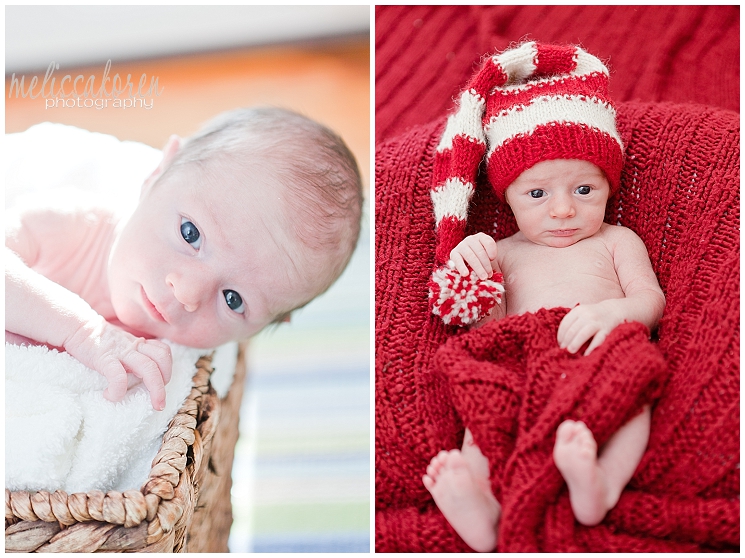 We willed him to sleep with a good nursing in the sunshine and then let him bask in the winter light. I almost feel as if we should put little angel wings on him..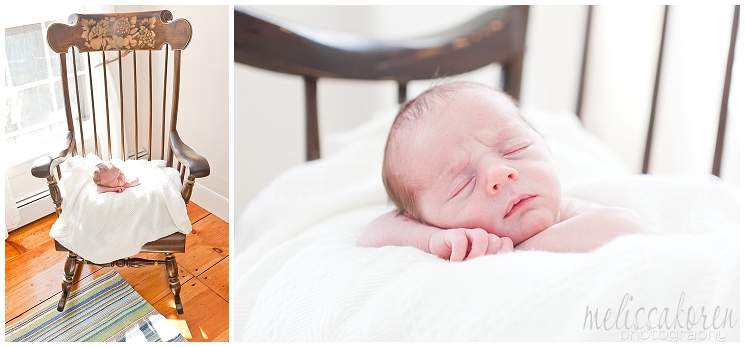 But instead, its more Christmas celebration in the hat!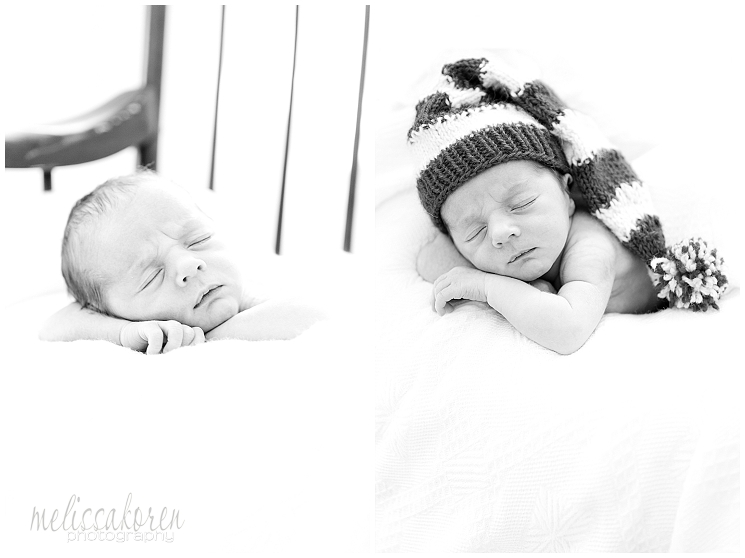 And to all, a good night!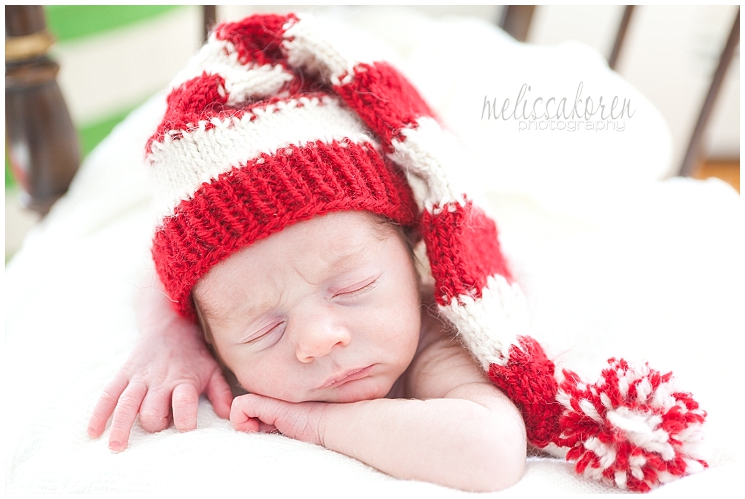 Thank you Maggie & Dave for inviting me to your home to snuggle your precious little boy!
And just for giggles, it's the MKP installment of "Who wore it best?!" … yeah, right, like I could pick a favorite in these sweeties!!