When Logan was a baby, I babysat him once as a favor to his mom.  It was late 2007 and I was just starting all this jazz.  I took some baby photos of him, and his mom loved him so much she asked me to shoot some family photos for her – at that time it was just her and her sister, and baby Logan.
Just over 3 years later, Logan is all grown up (well, ish ;)) and now has two little cousins Brendan and Aubrey!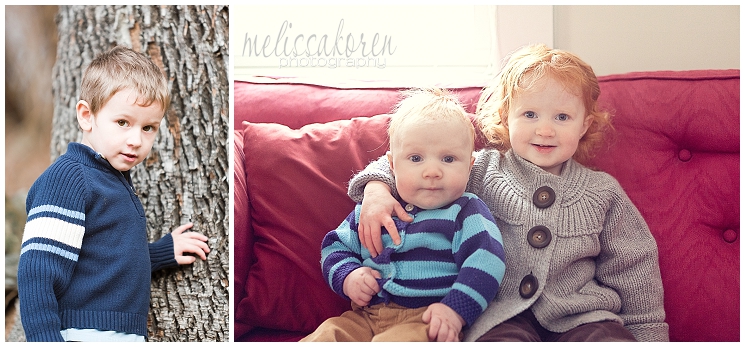 My how the crew has grown!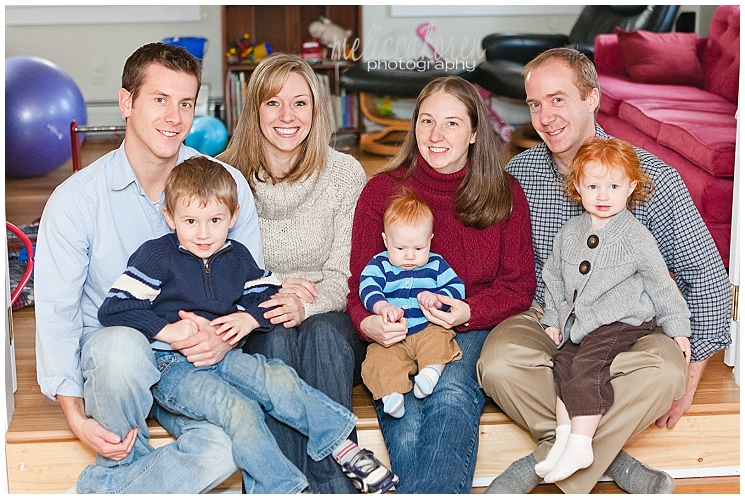 I love love love these two photos.  I would definitely make a big canvas print of the one on the left.   And frame the one on the right.  SO CUTE!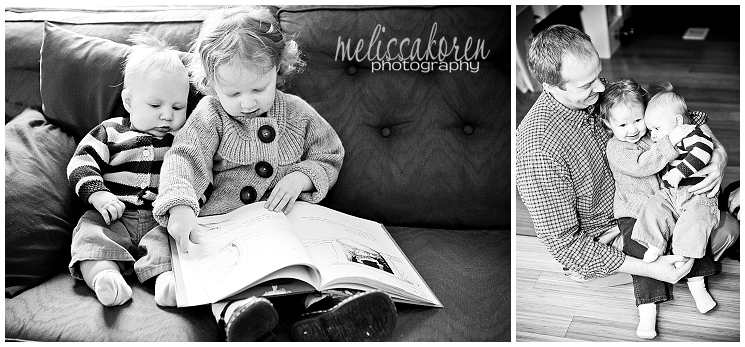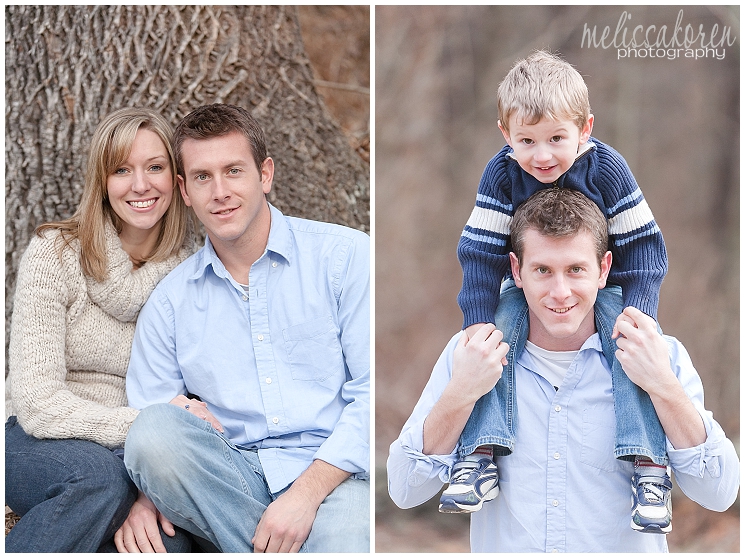 Fambilies!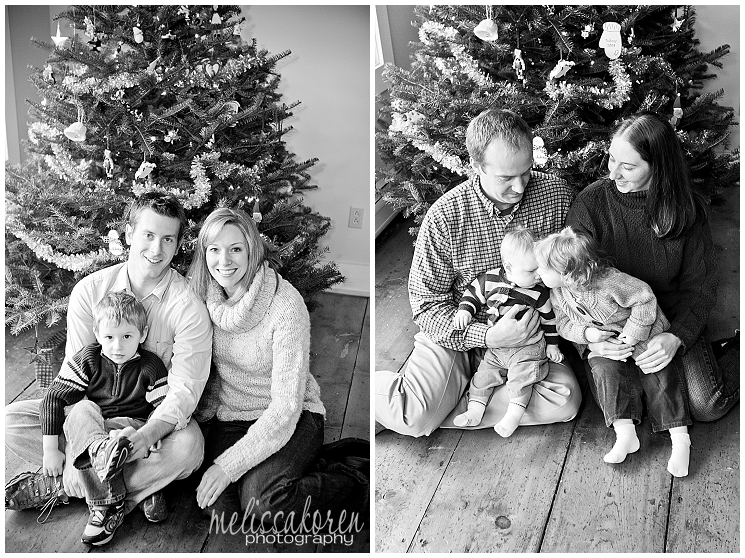 Logan took his job of baby holding VERY seriously.  That's a big task for a not quite 4 year old!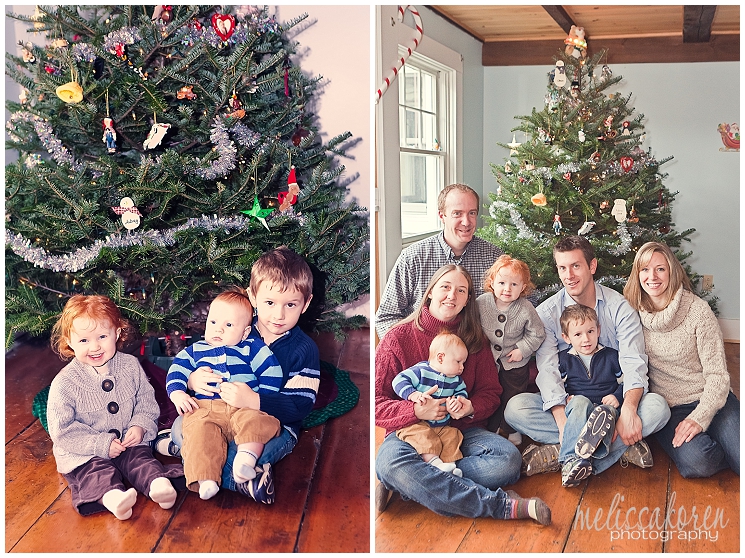 Best family Christmas card photo ever.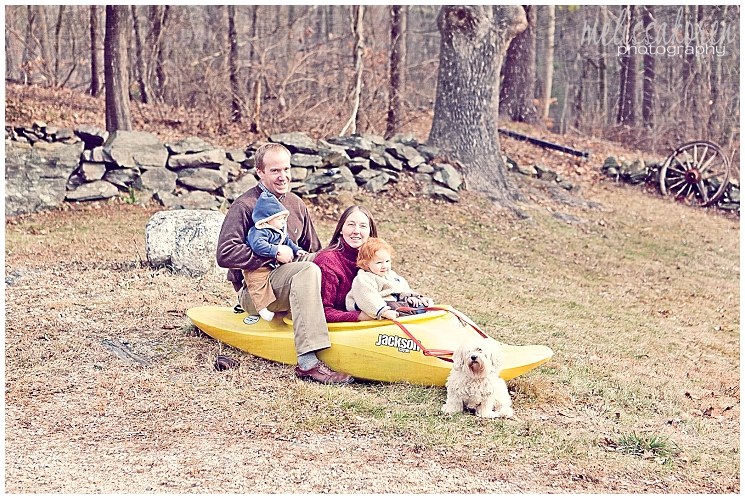 I had so much fun and it was so nice to see this growing family again!