After our adorable engagement session, I was quite sure Michelle & Tim were going to rock out all night long at their wedding.  And did they ever!
The afternoon started at the Silver Fountain Inn in Dover.  A beautiful inn that was perfect for all the pre-wedding action.  I arrived to the incomparable Joanne McDonough of Joya Beauty putting the finishing touches on her perfect canvas- Michelle.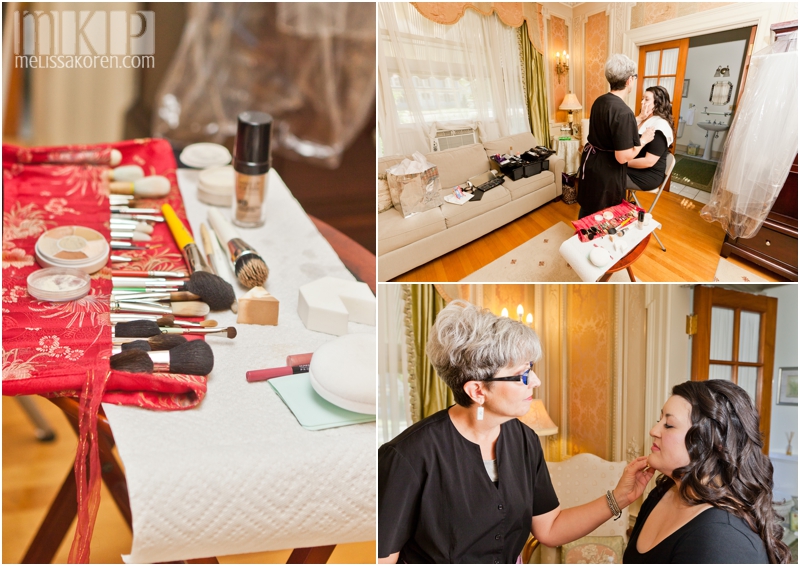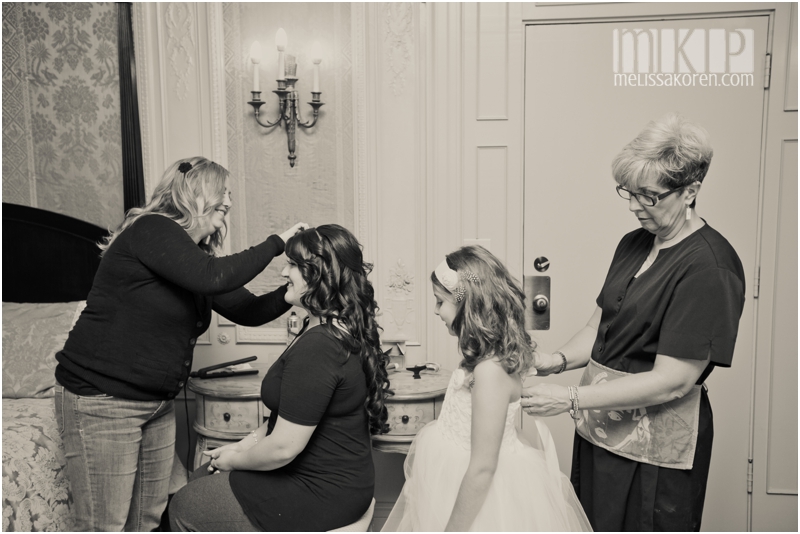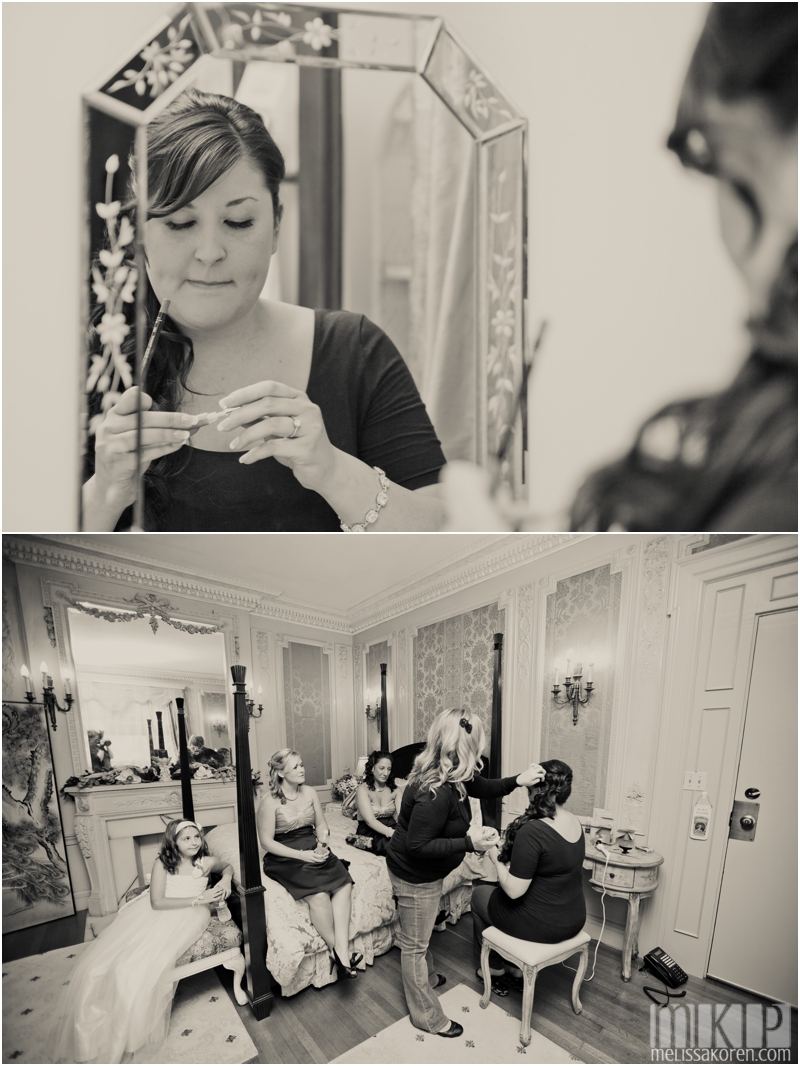 I popped upstairs for a few shots of the guys getting ready too. This sweet little boy was a little nervous about his role, but he did wonderfully!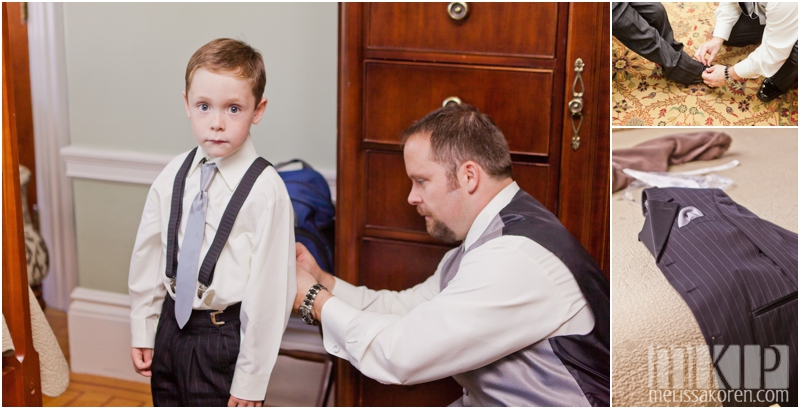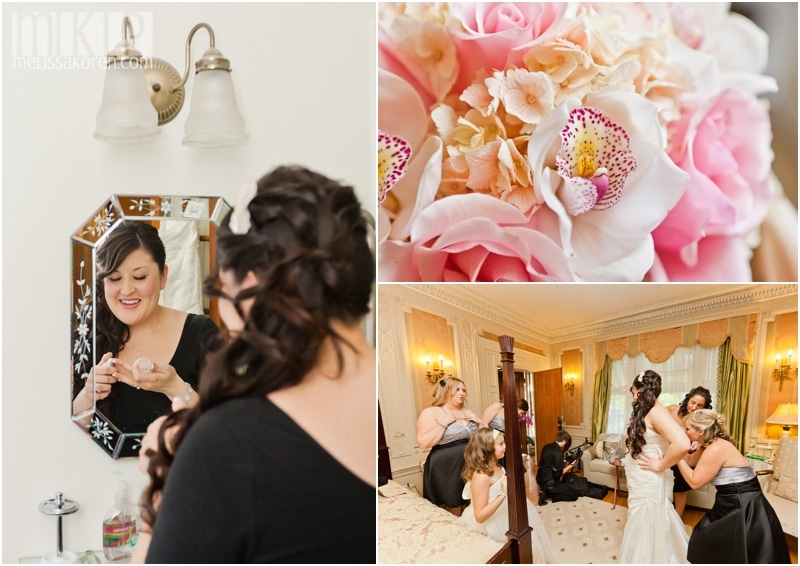 AYKM!?  Absolutely STUNNING!!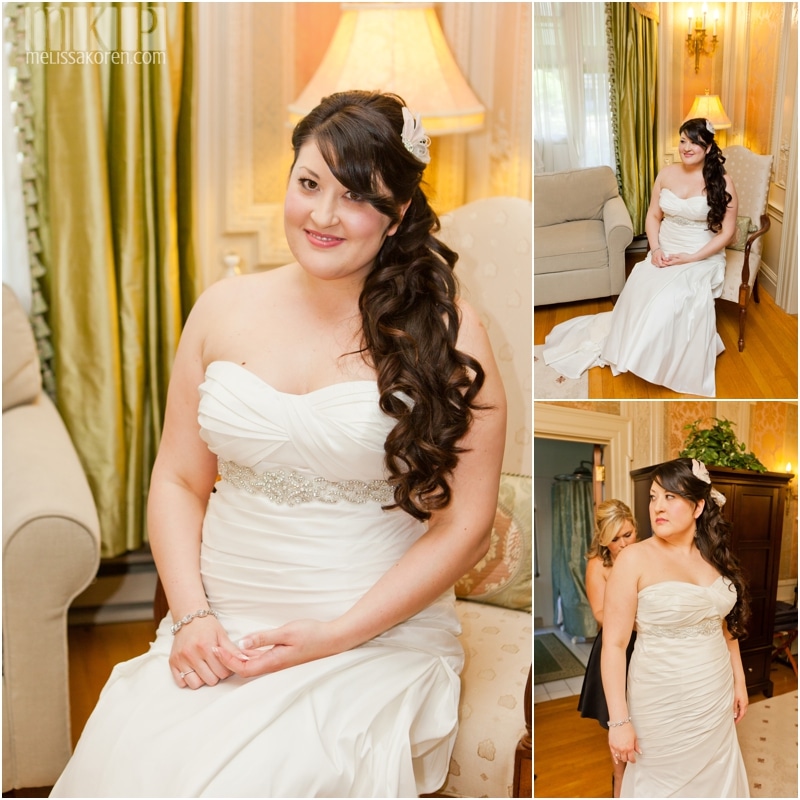 With everyone ready, it was time for the first look.  It was like a fun sliding puzzle getting Tim downstairs and hidden so Michelle could sneak upstairs and we could get Tim in place.  She came down the stairs and up behind him – he's so excited and she left him speechless!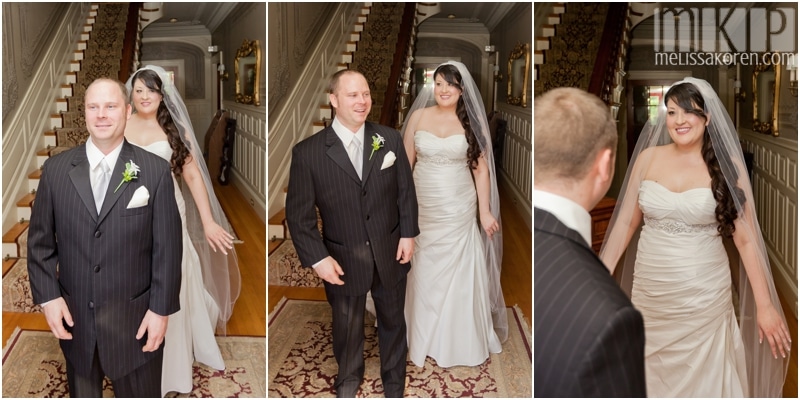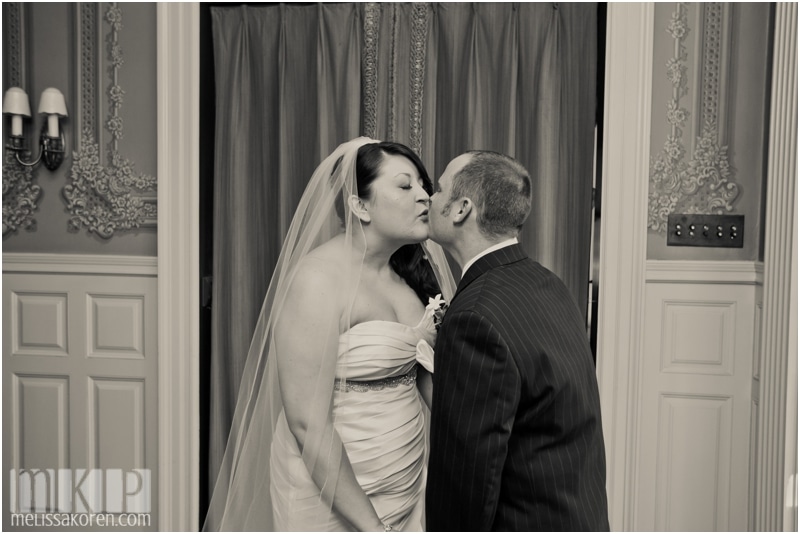 We got some great wedding party shots taken care of before it was off to the ceremony!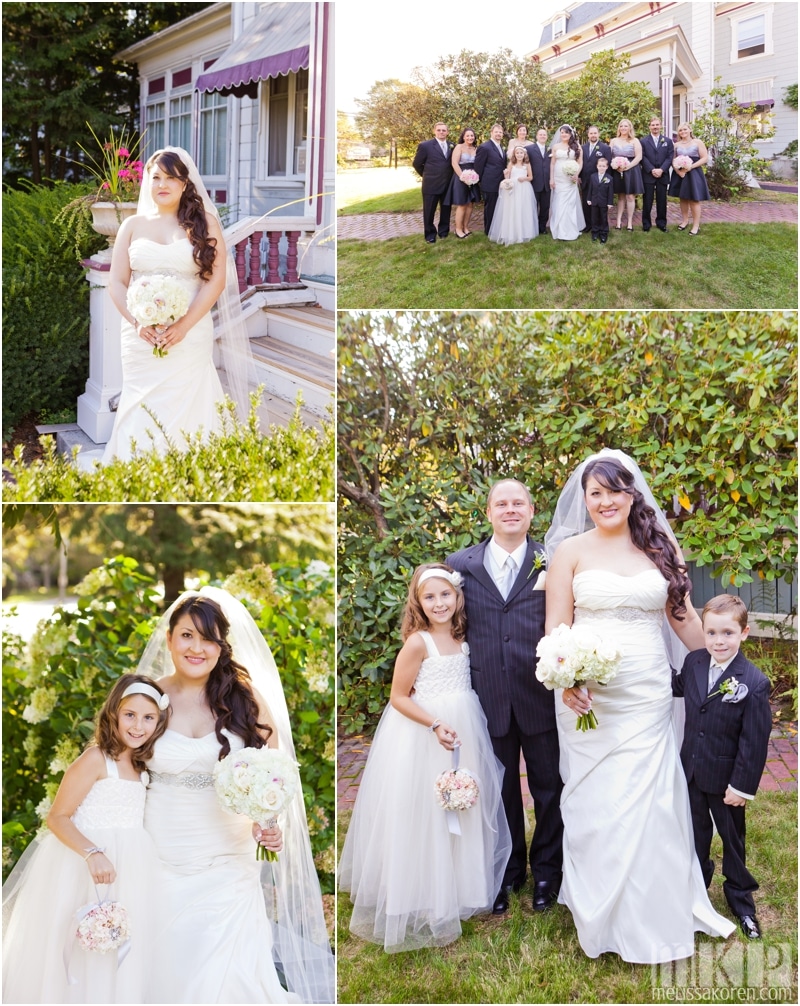 Michelle arrived at St. Mary Church in Dover in swanky style it added perfectly to the vintage feel of her look!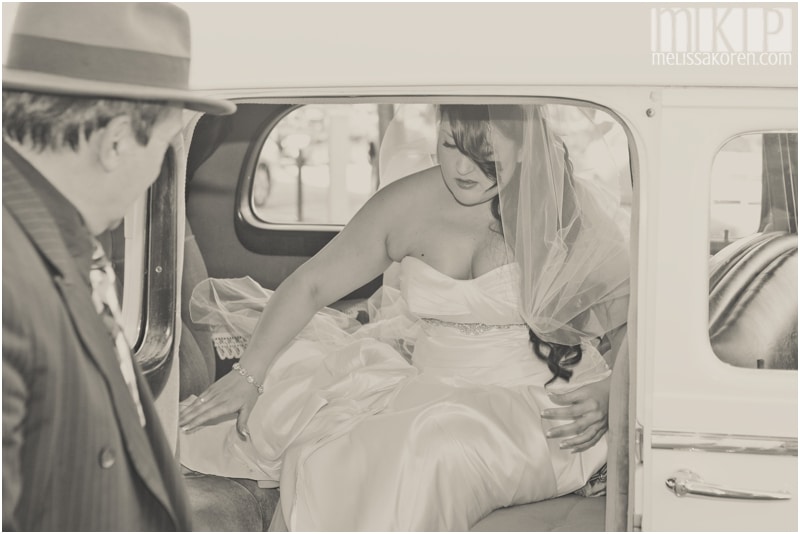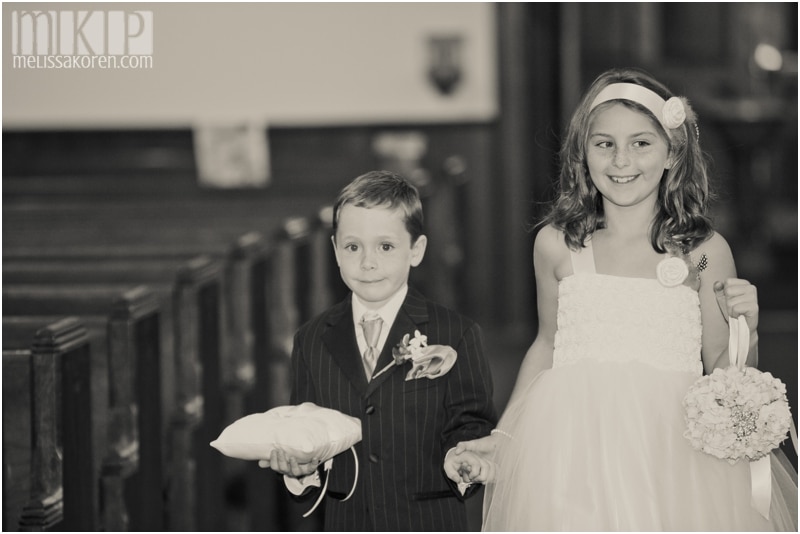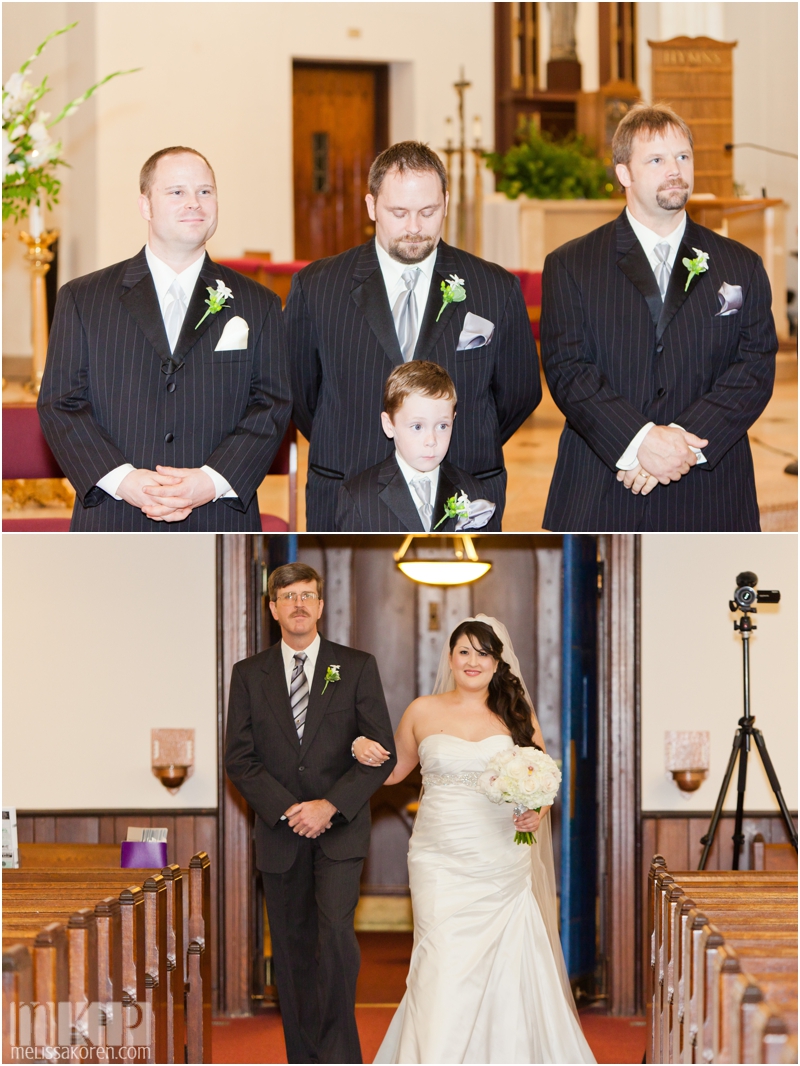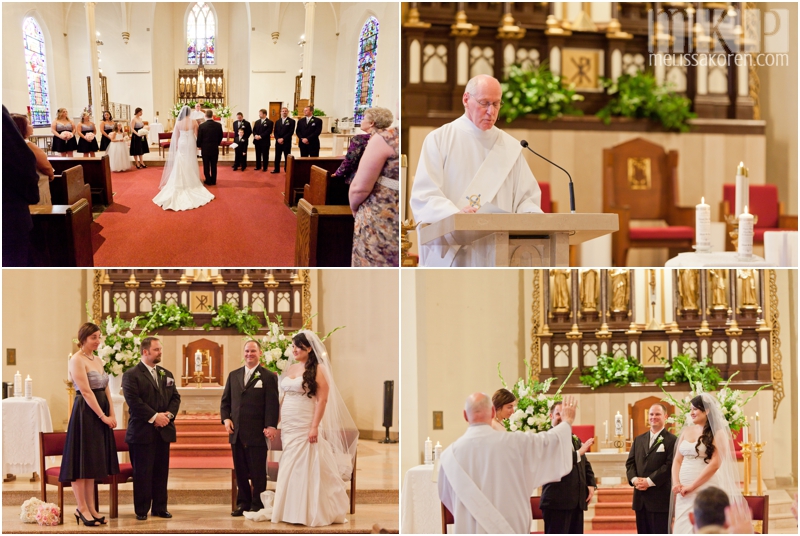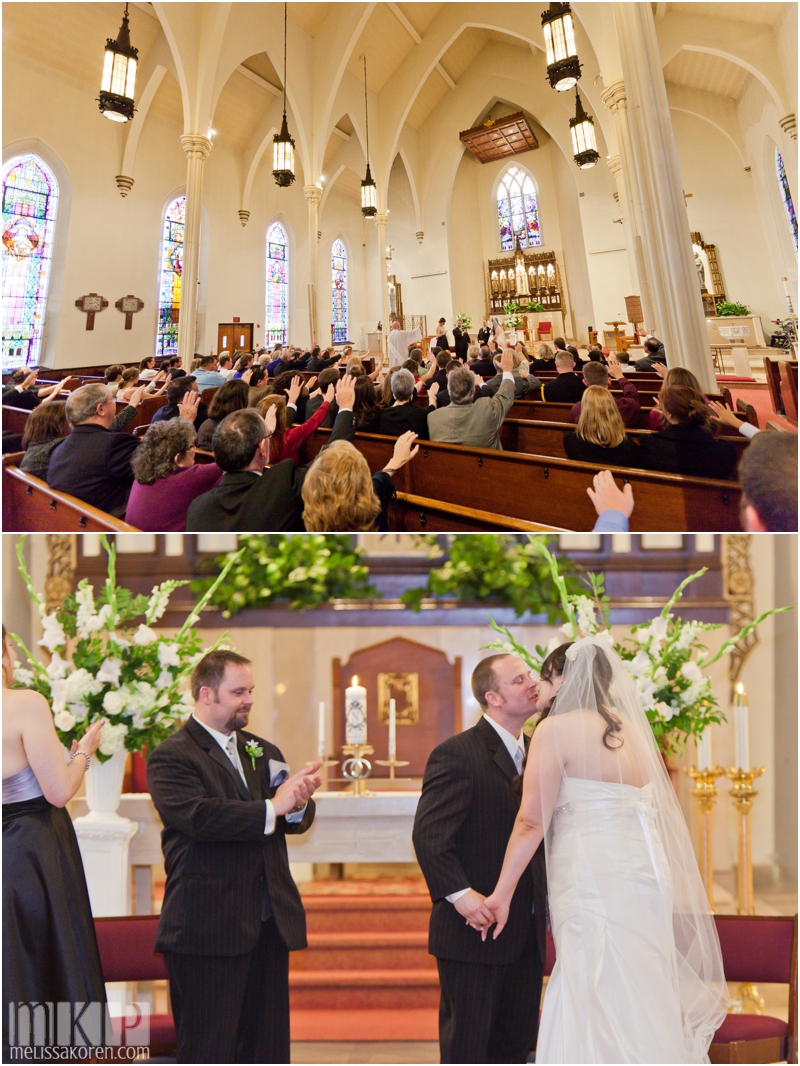 Married and off to the getaway car!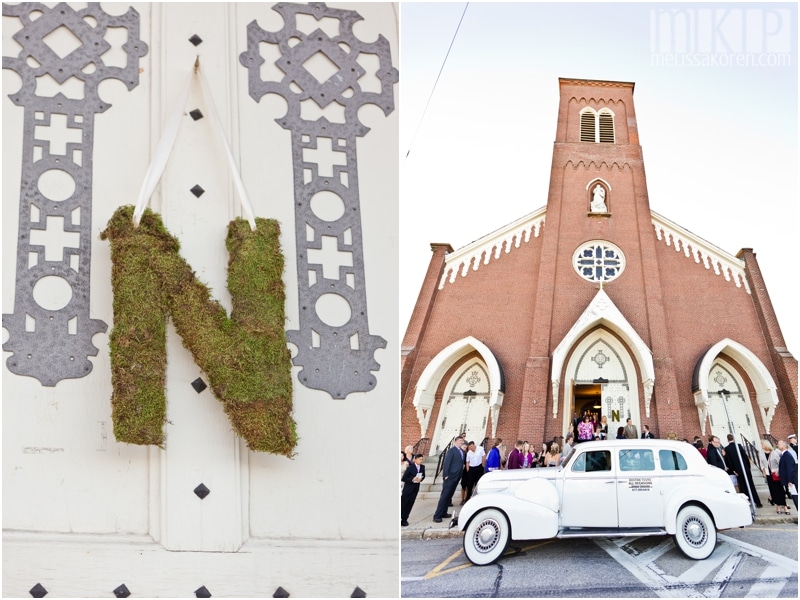 The car brought them right over to The Oaks in Somersworth, NH just in time for a few sunset 'just married' photos before the reception that was full of so many great details, fireworks, sparklers & just good old fashioned fun and celebration!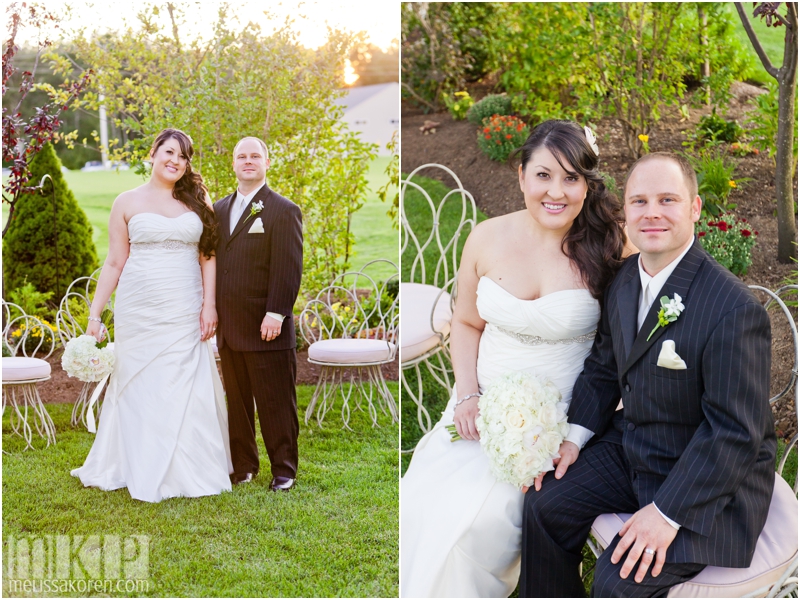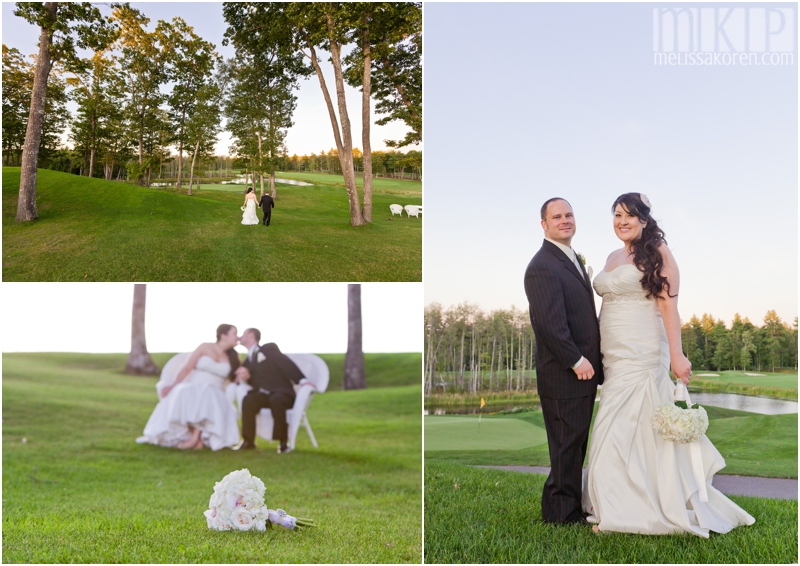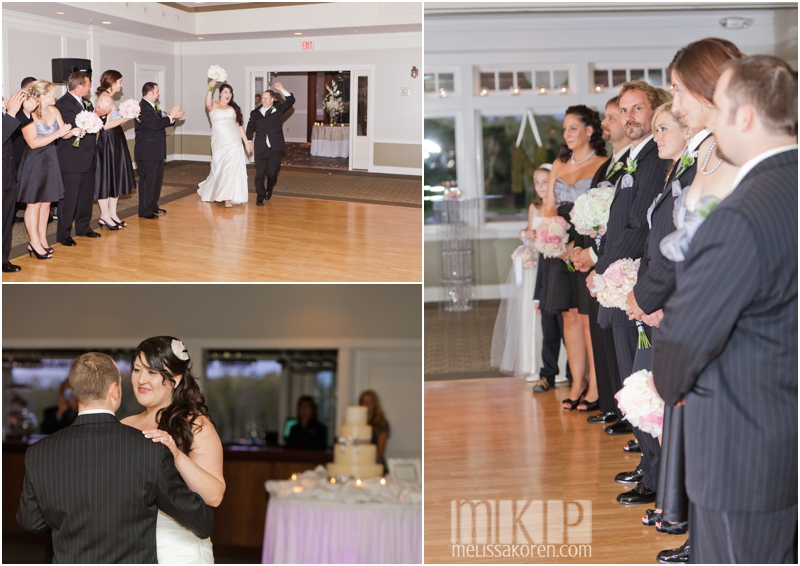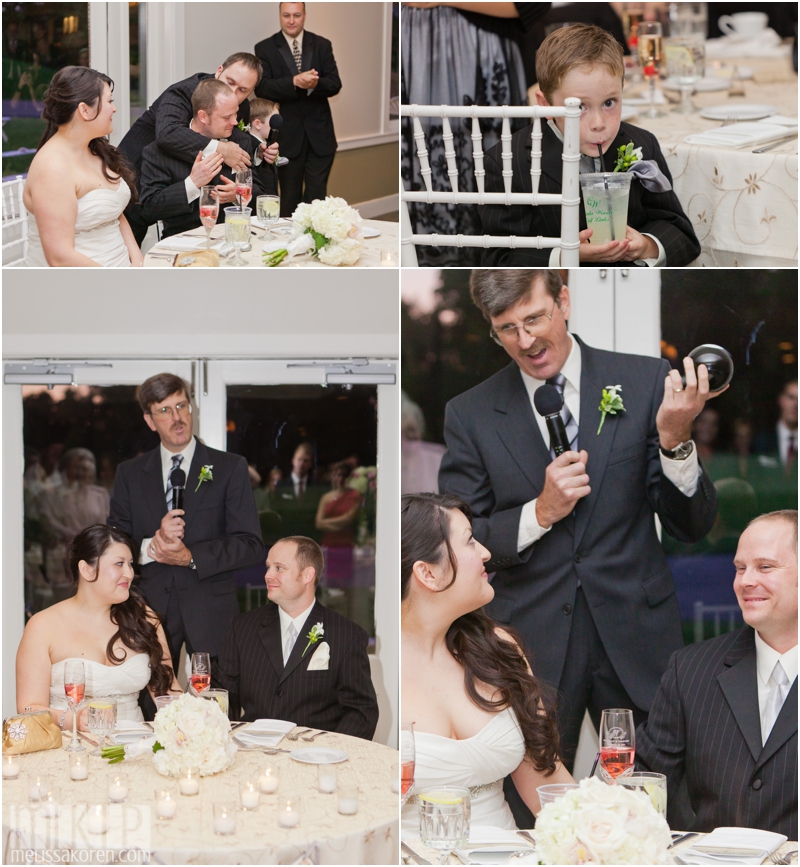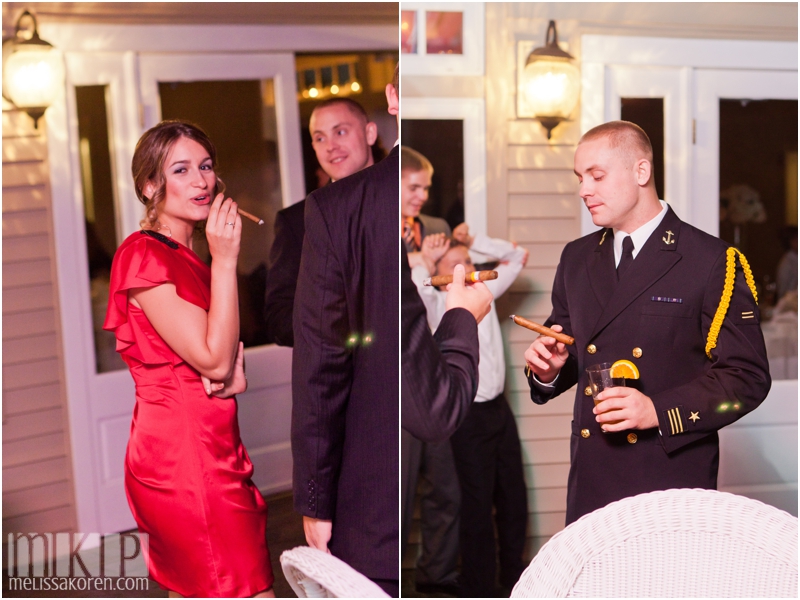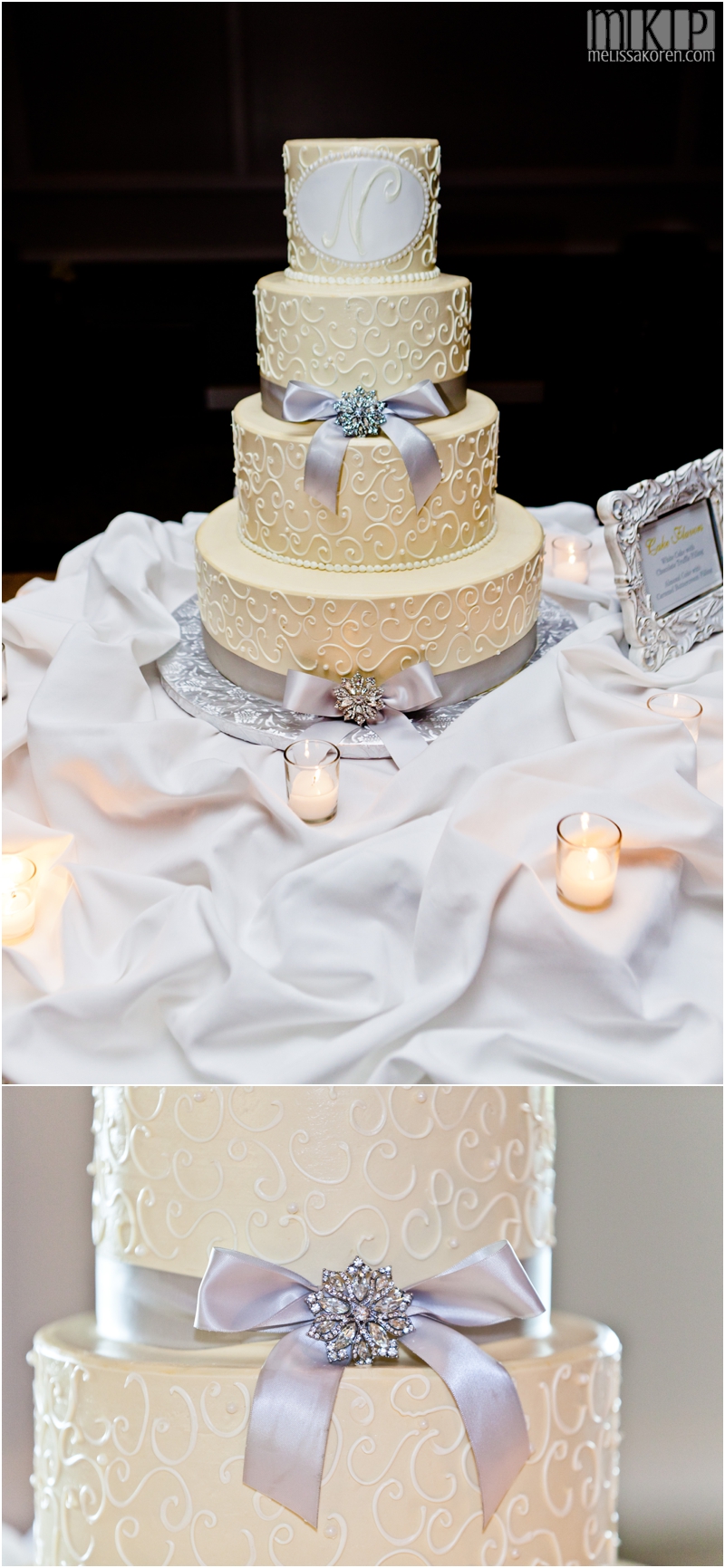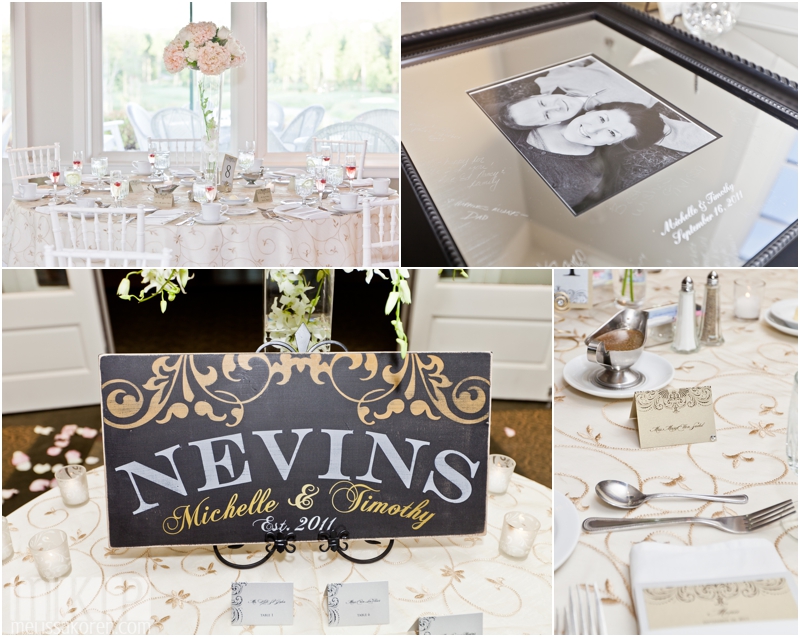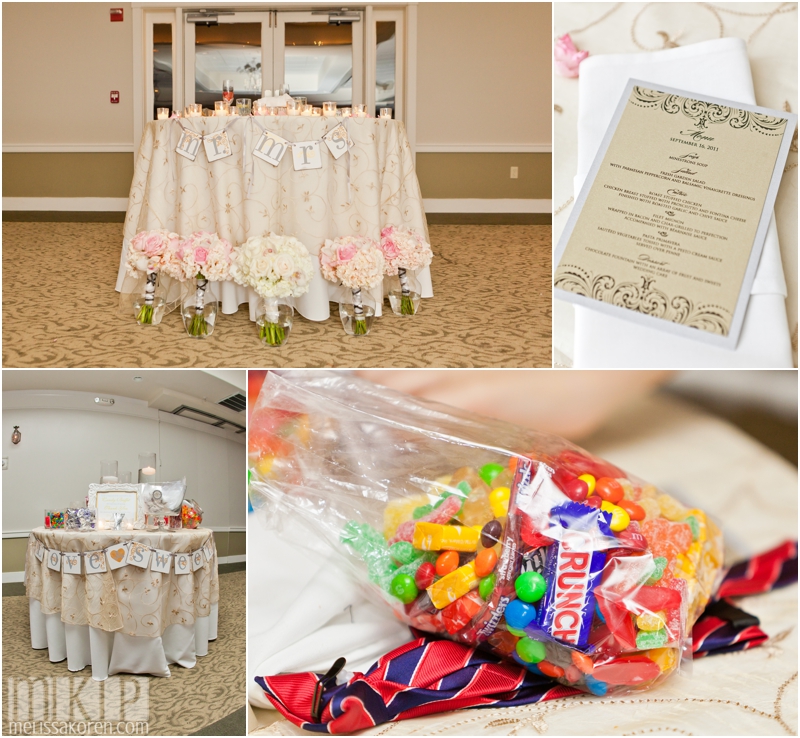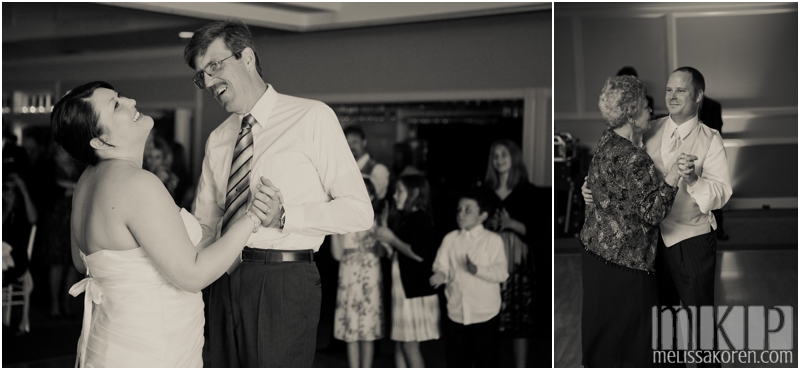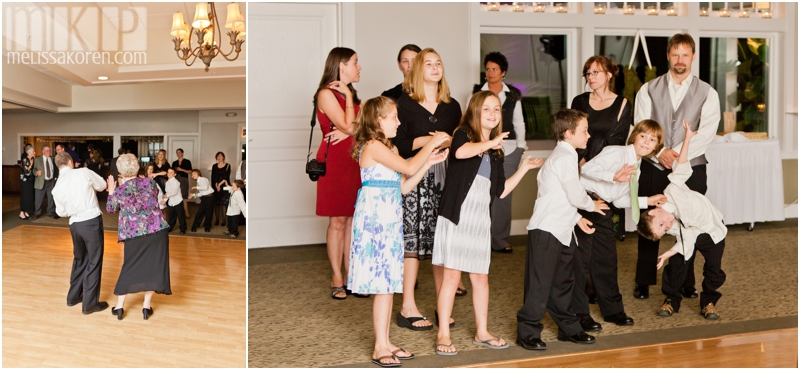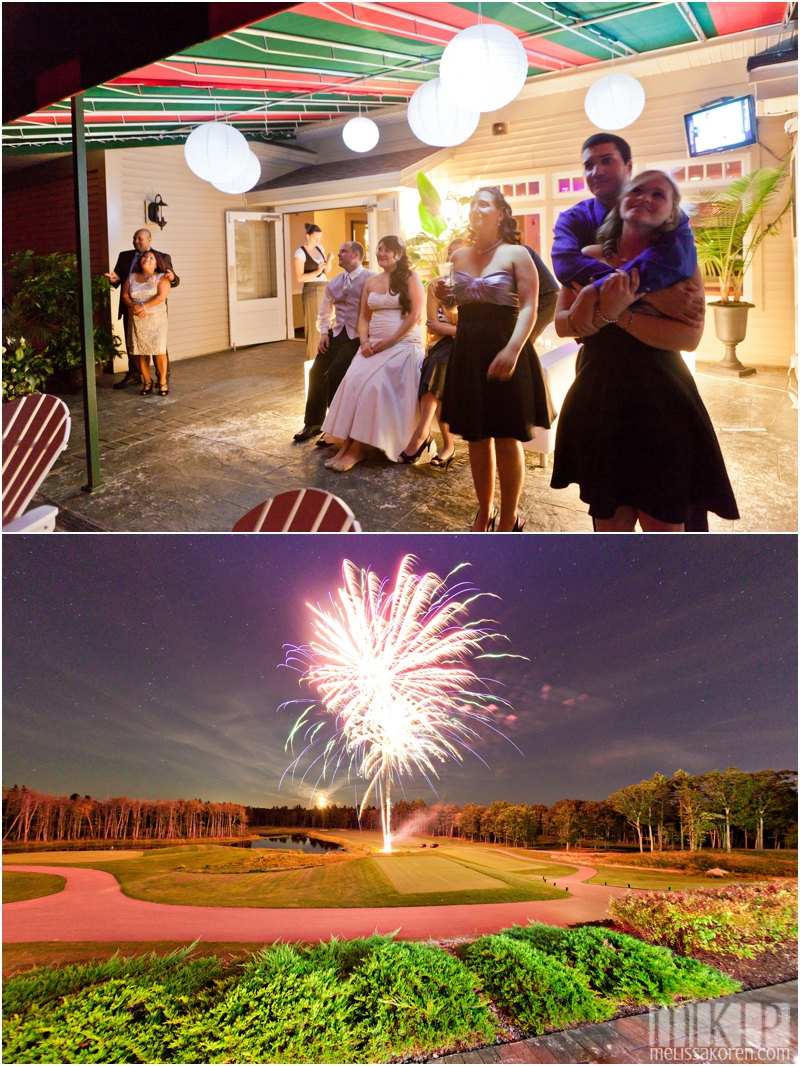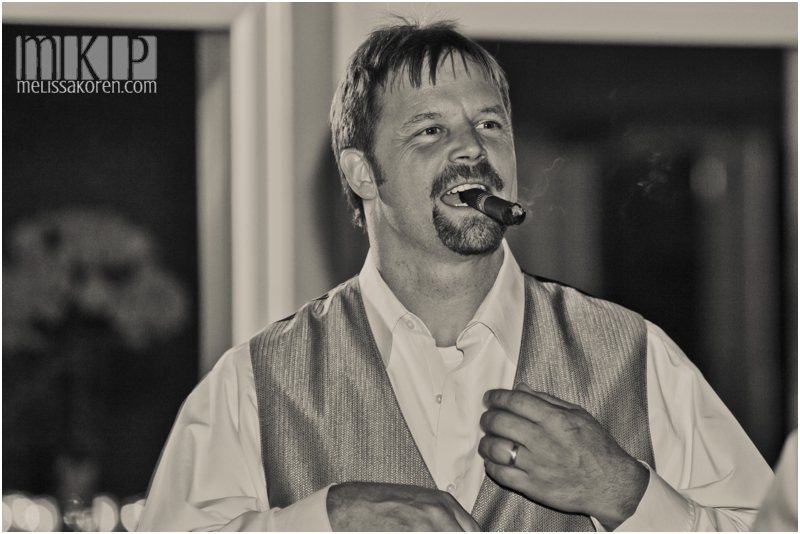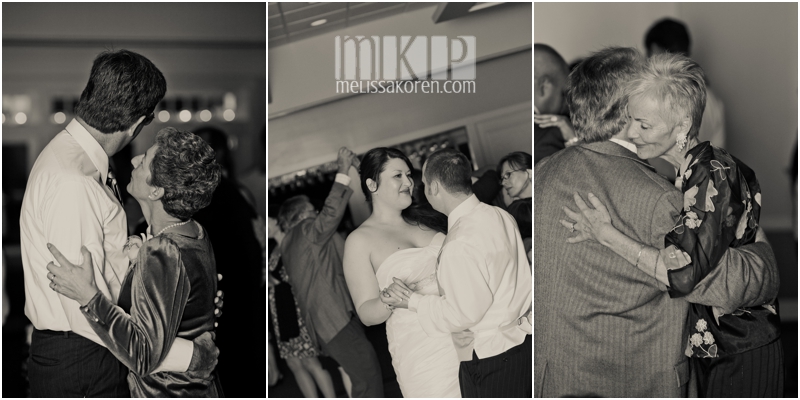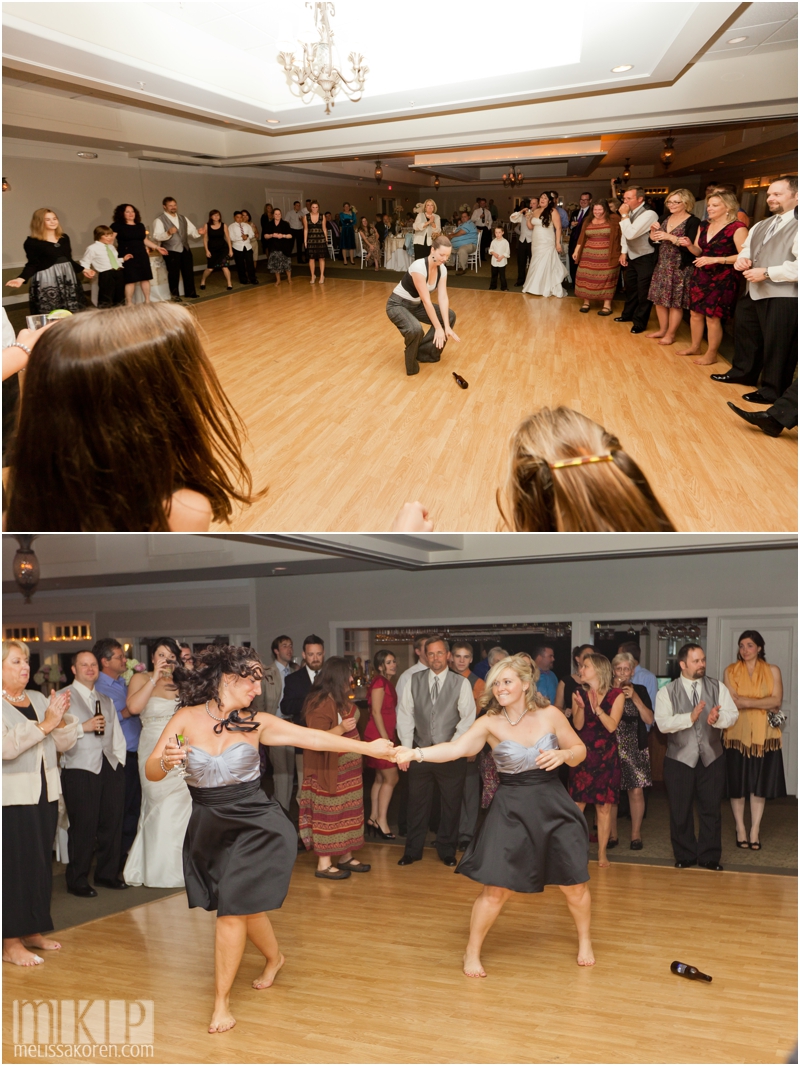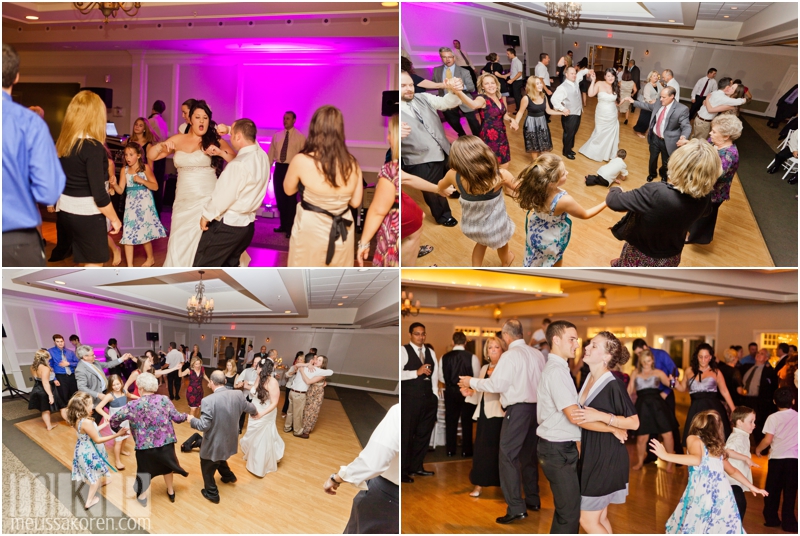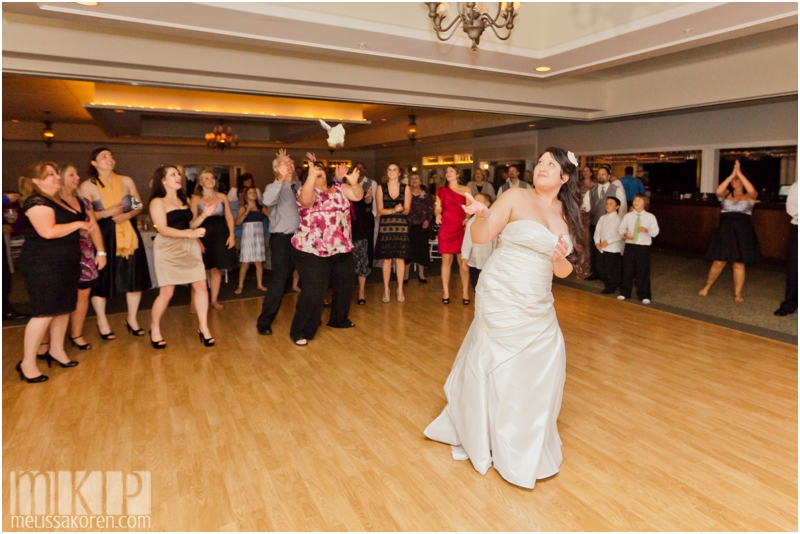 High Fives for a job well done!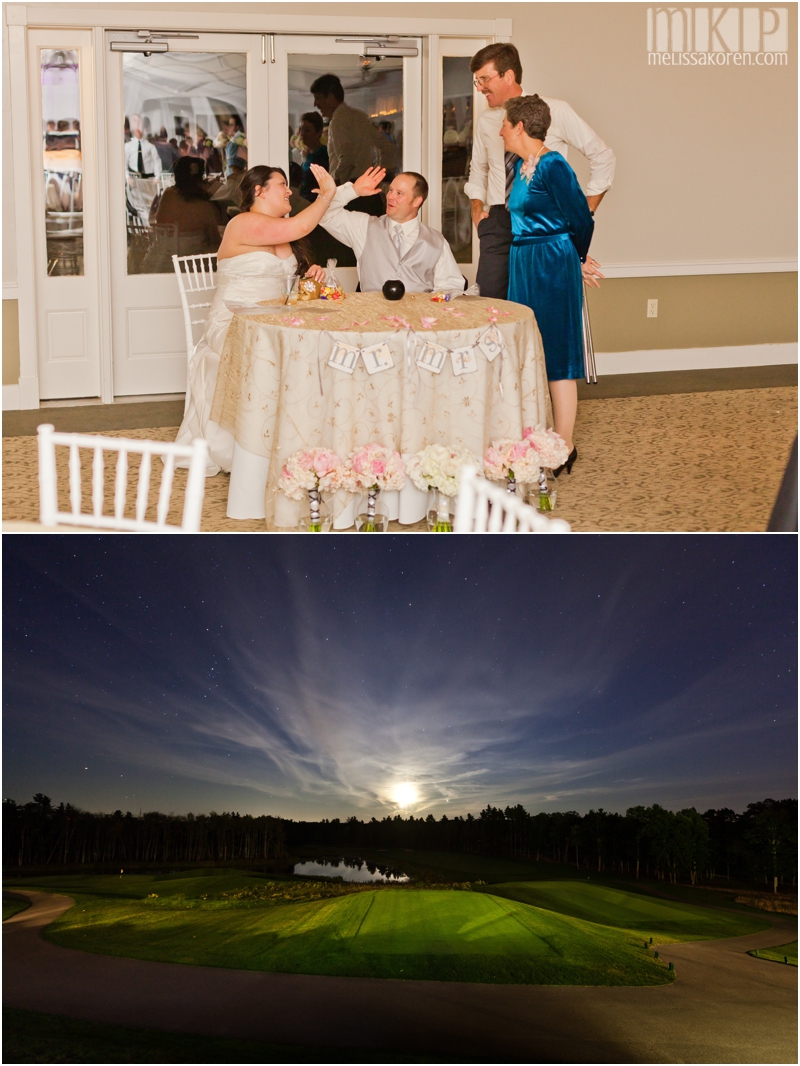 And a grand exit!  Off they go: Mr & Mrs!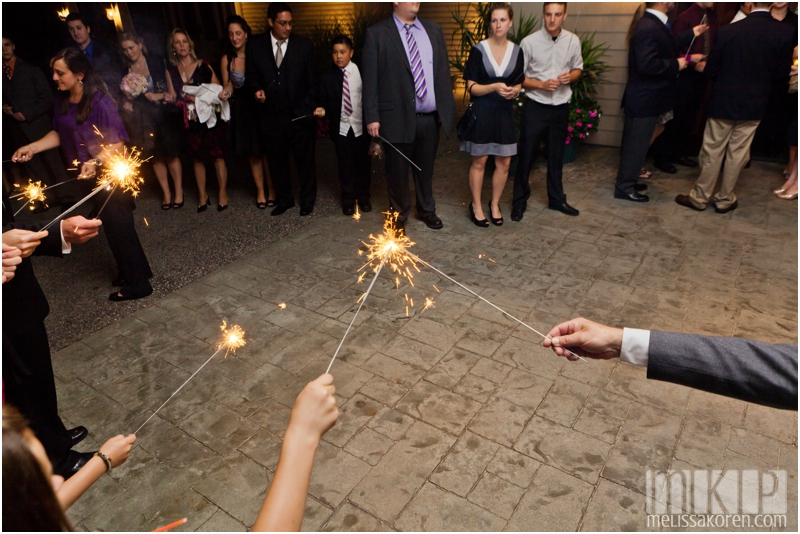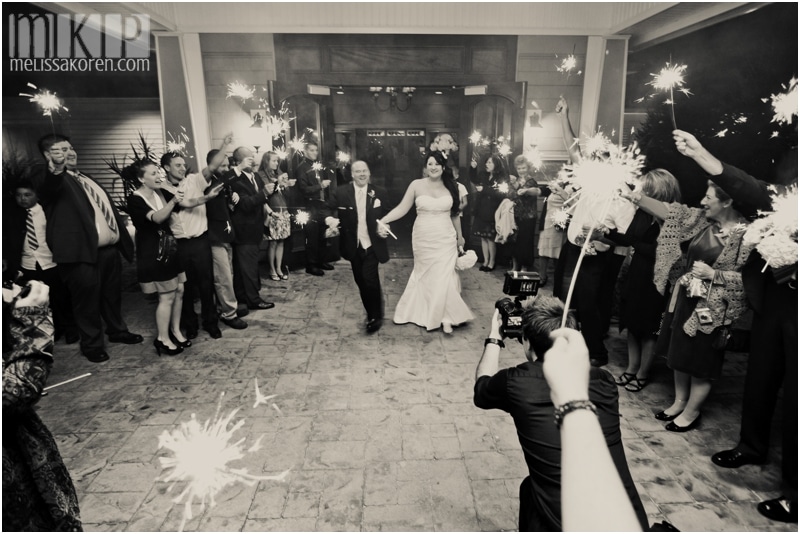 You might notice the videographer in the last shot,  Andrew at  Pixel Perfection was a BLAST to work with.  To be honest, sometimes videographers get in the way and don't try and work with the photographer but Andrew was great from start to finish.  You can See their highlight video here and I would absolutely give him a call if you're wondering about video coverage of your event too.
Thank you Michelle & Tim for having such a fantastic event and letting me be a part of it!