One of the reasons I'm so far behind on blogging is because I can't bring myself to go out of order.  The OCD in me just won't allow it.  Which is why I freaked the heck out when I realized that I overlooked blogging Mr. Lochlin's 9 month shoot.   So what if it was a few minutes on a blanket in my back yard while we christened our new patio over Labor Day weekend – it was still his shoot, still in my file folders, and I missed it!
So now it's going up, out of order, and I'm going to have to find a way to be ok with that.
Well just look at him – who couldn't be ok with it!?  9 months is my favorite age for babies, hands down.  So big, clapping, endless smiles and yet, not so much in the scurrying away from you.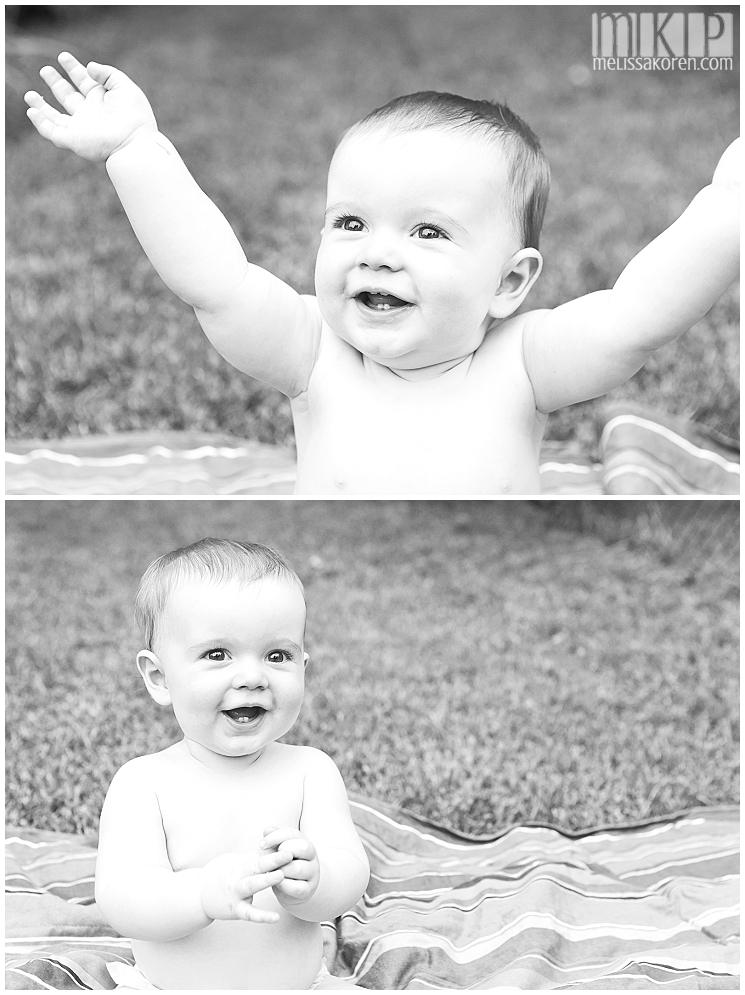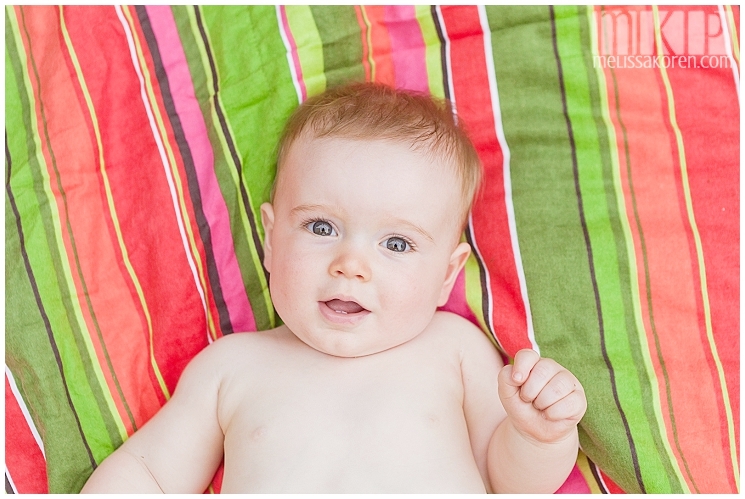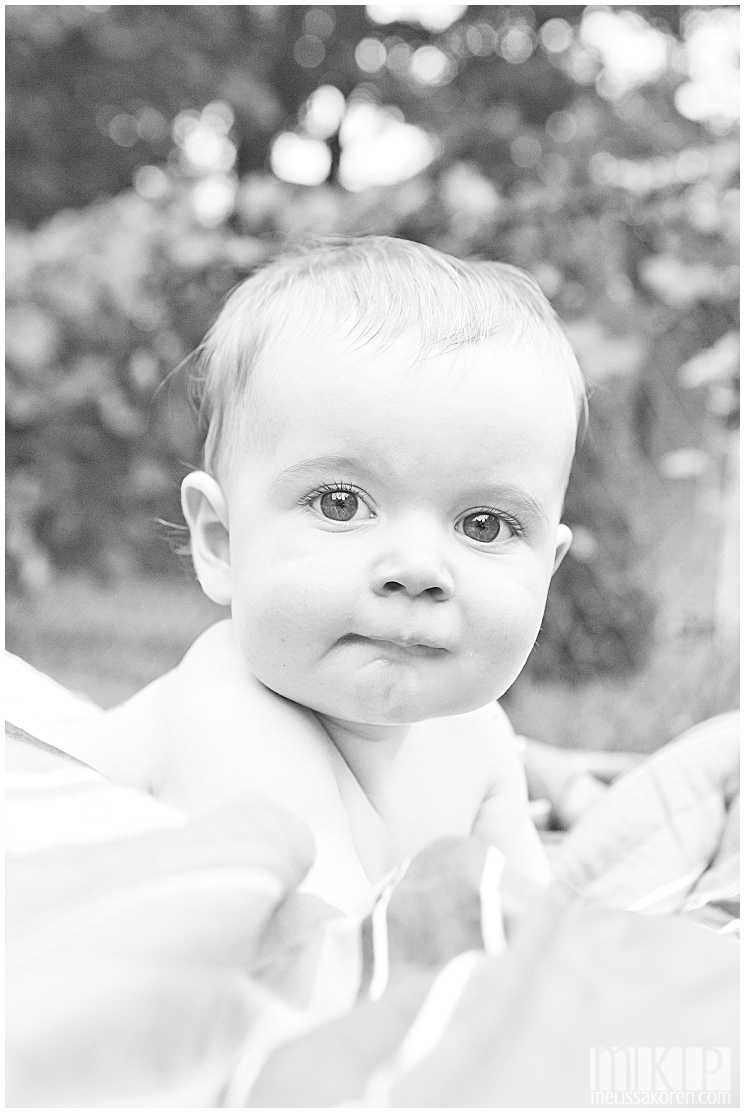 Oh sweet boy – you're so handsome!