Perfection.
There's no other way to describe Nicole & Haven's wedding day.  The location, the weather, the people, the ambiance, the everything.  It was simply an affair to remember.
I found my way back over to the Driftwood early afternoon and met up with the girls getting ready.  They glossed and sprayed and laughed and cried.  From the next cabin over, Haven sent the most perfect gift and sweetest card ever.  Nicole's hair was amazingly intricate, yet simple and and completely complimented her already natural beauty.  She saw her dad.  Everyone took their turns being overwhelmed and speechless.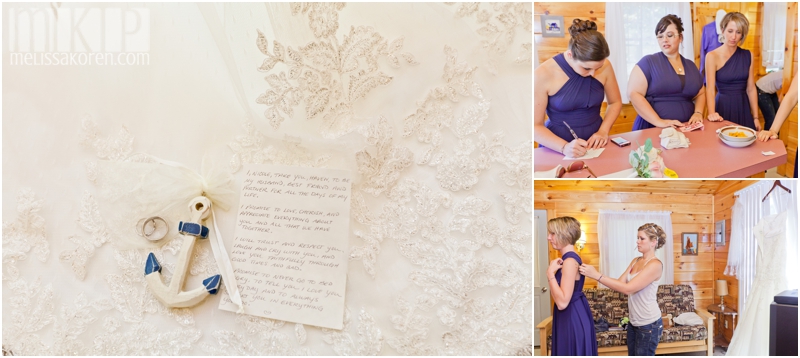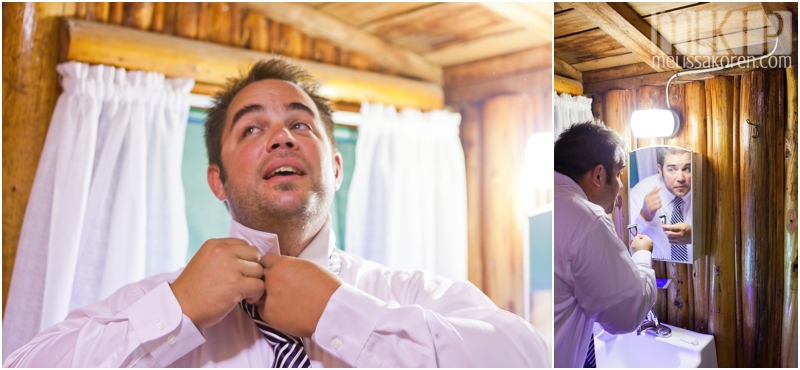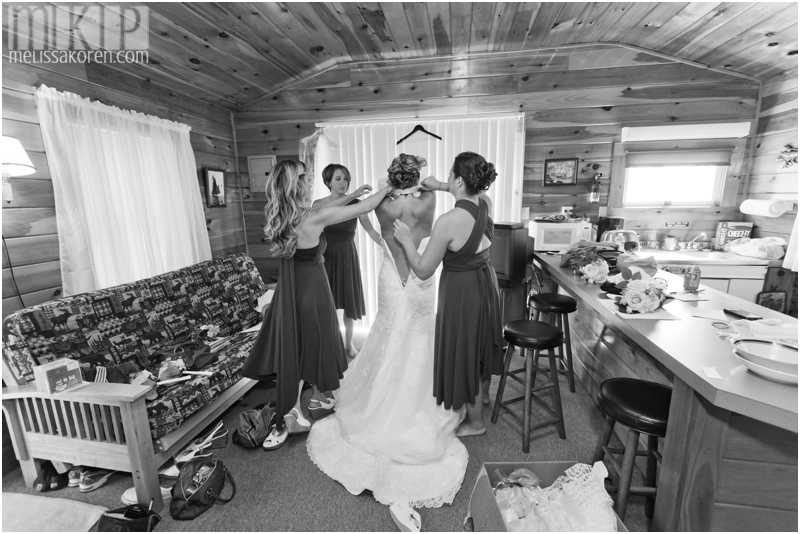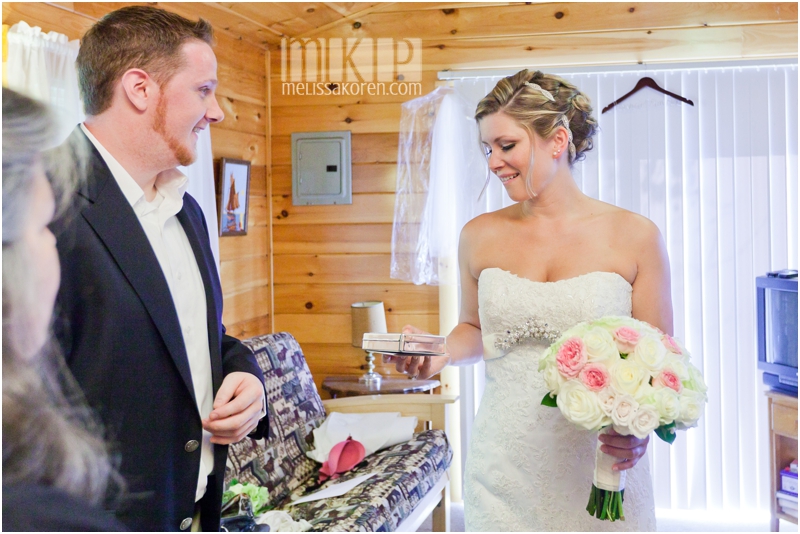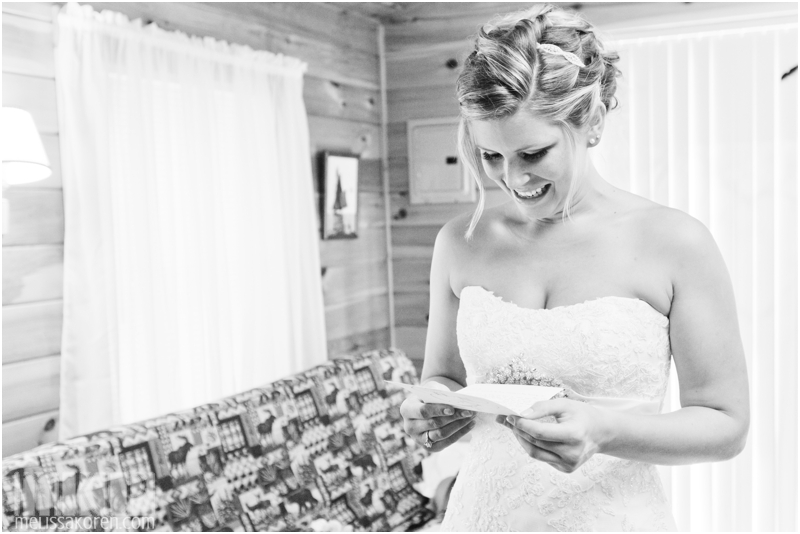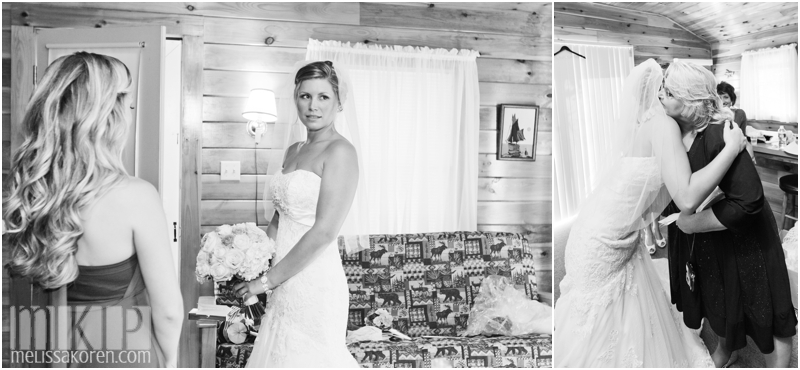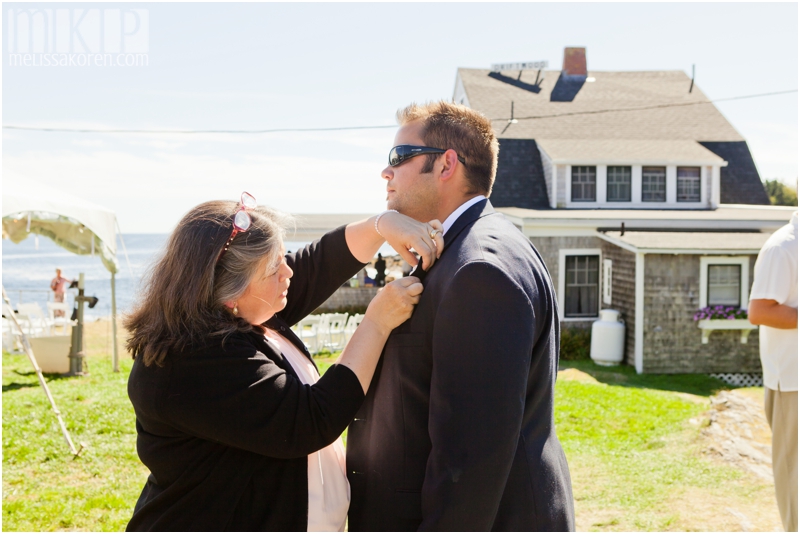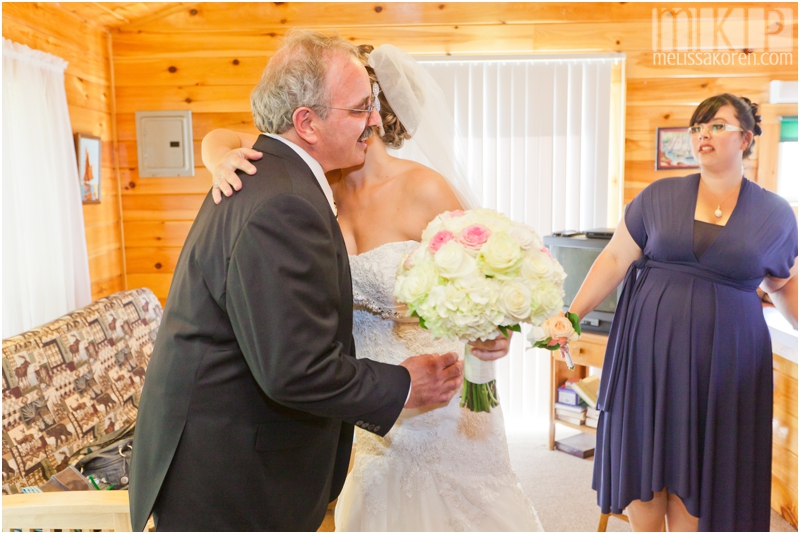 The ceremony began and folks gathered around. Each and every one of them imparted happiness and longevity into their wedding bands before they said i.do.  And did they ever!
 Ring bearer!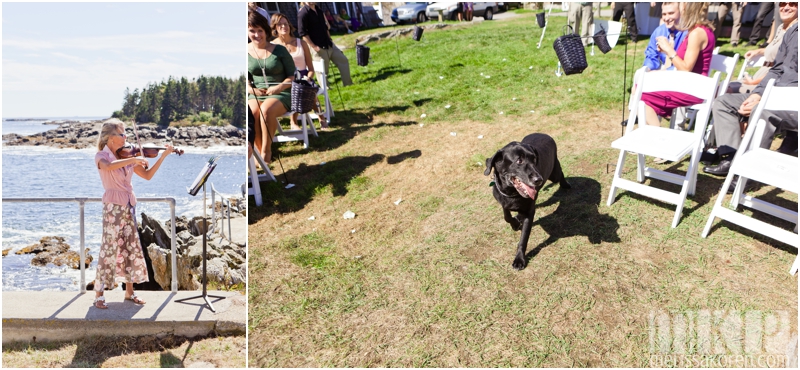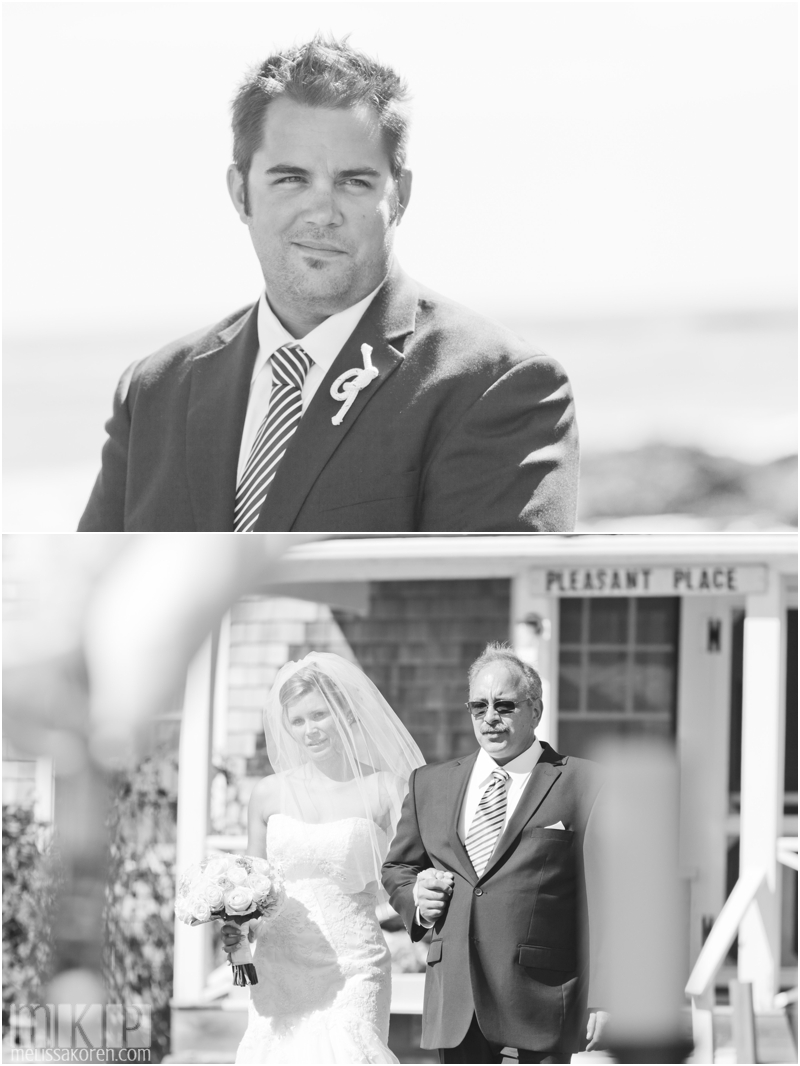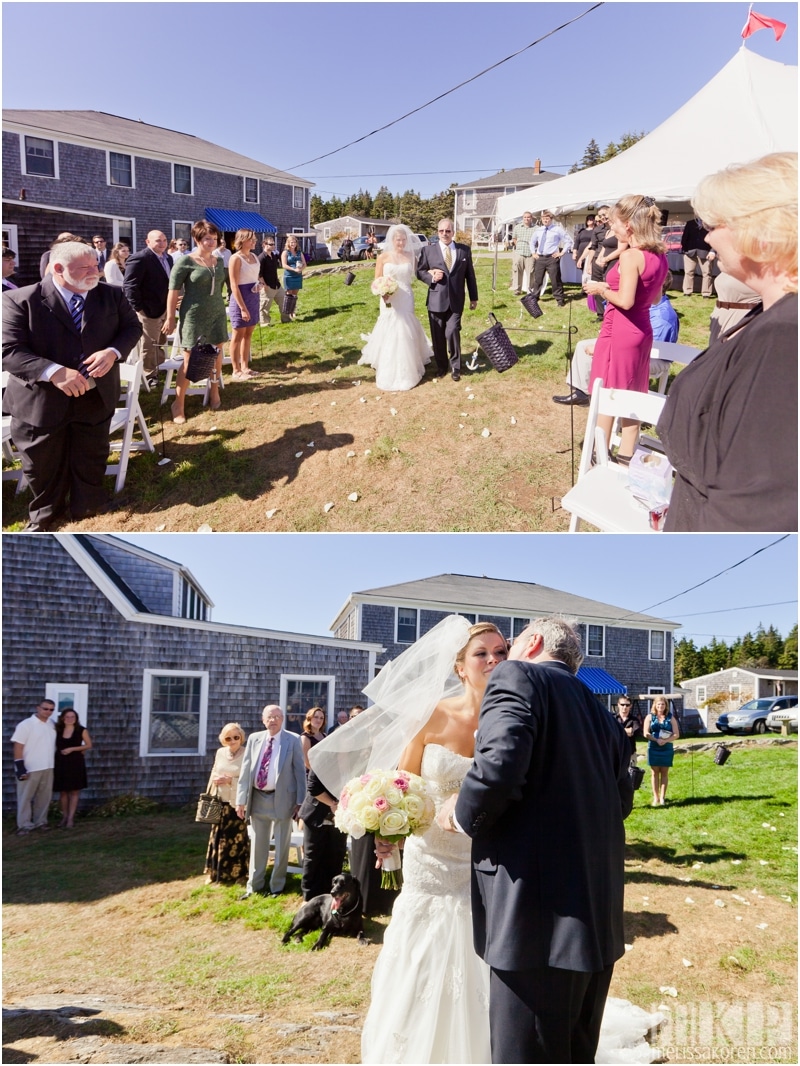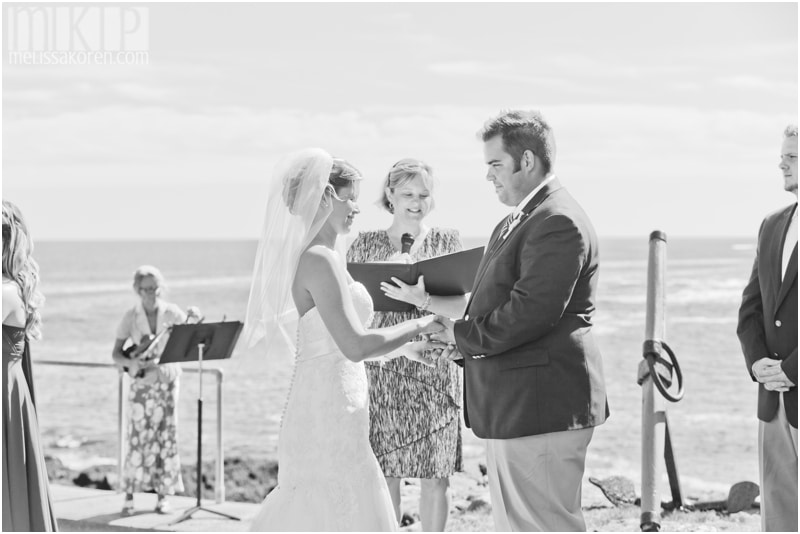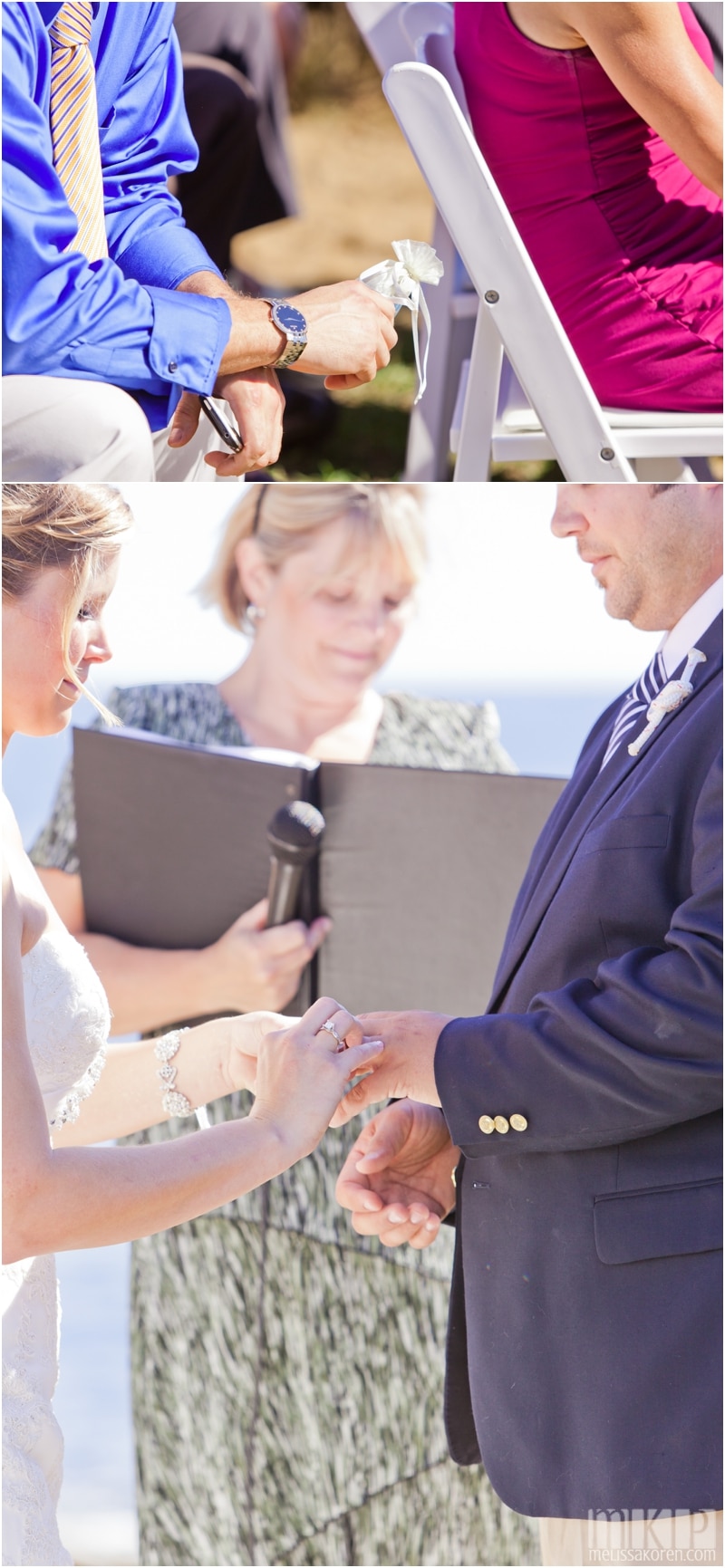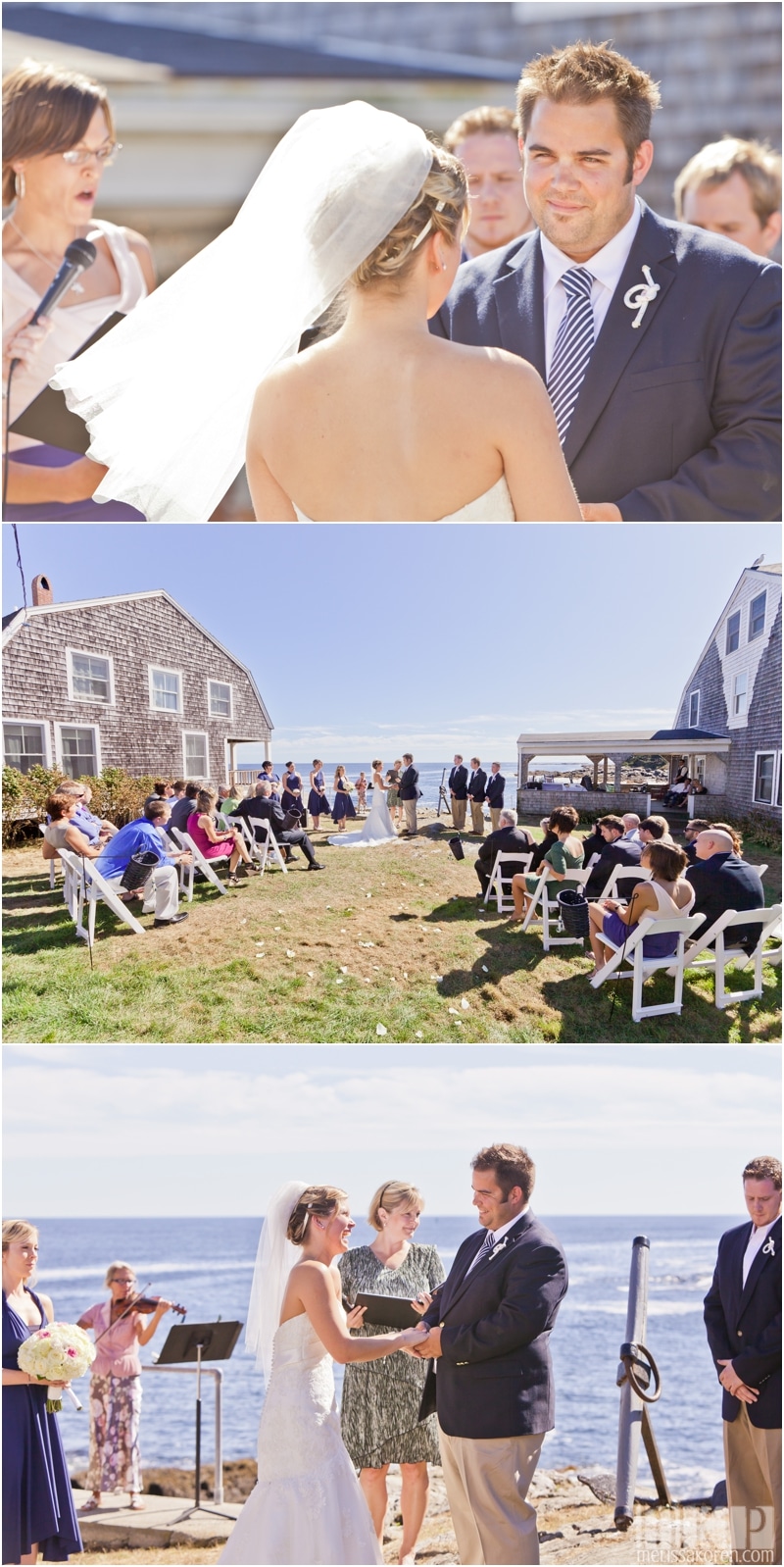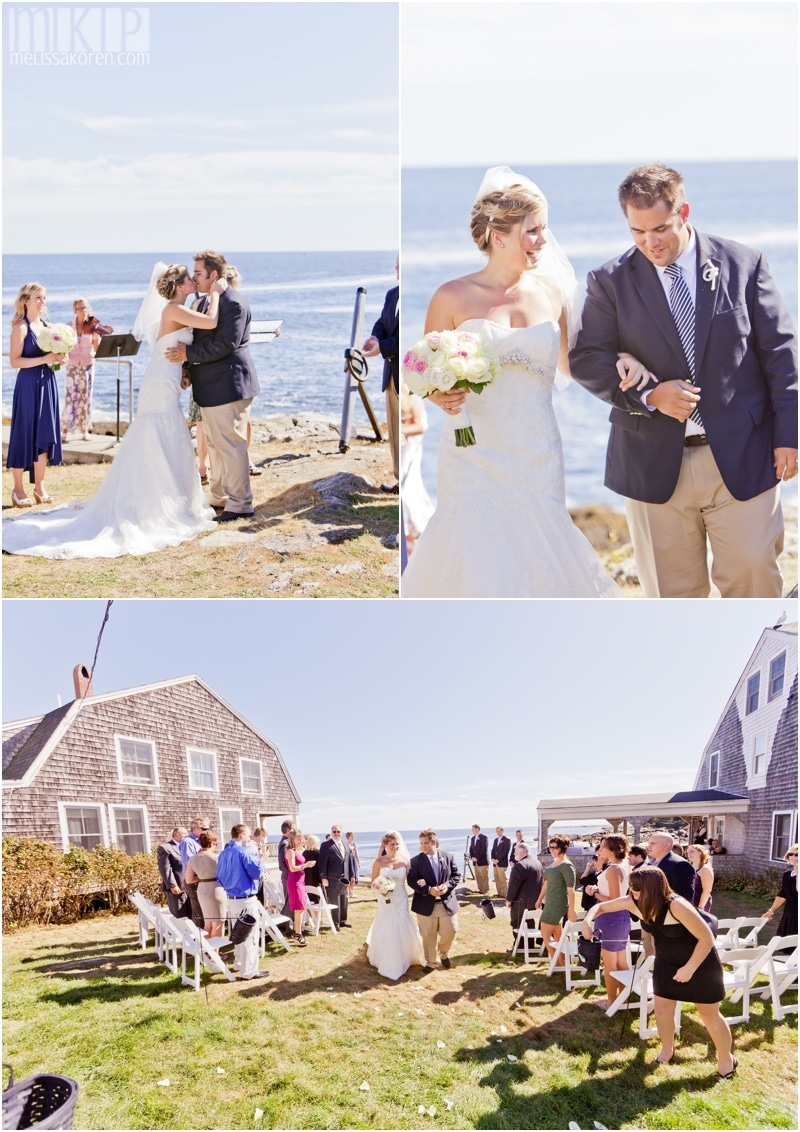 We took a ride to the spot where they wanted to do formals, only to find there was another wedding literally about to happen in the EXACT spot!  There are a lot of 'rules' I'll break, and places I'll tread, but stepping on another bride's day was NOT in the recipe for perfection.  Bailey Island, however, is full of perfect spots so we drove to the Land's End and had our way with the edge of the world.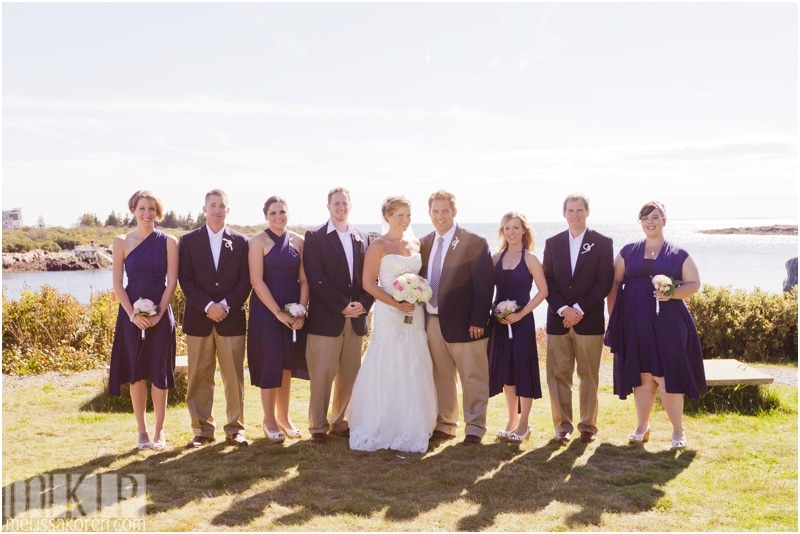 The boys and girls came in separate cars.  The boys snuck beers into their car, and didn't bring enough for the whole class.  So while I was 'torturing' them with their pictures, the girls were sneaking sips of the beer!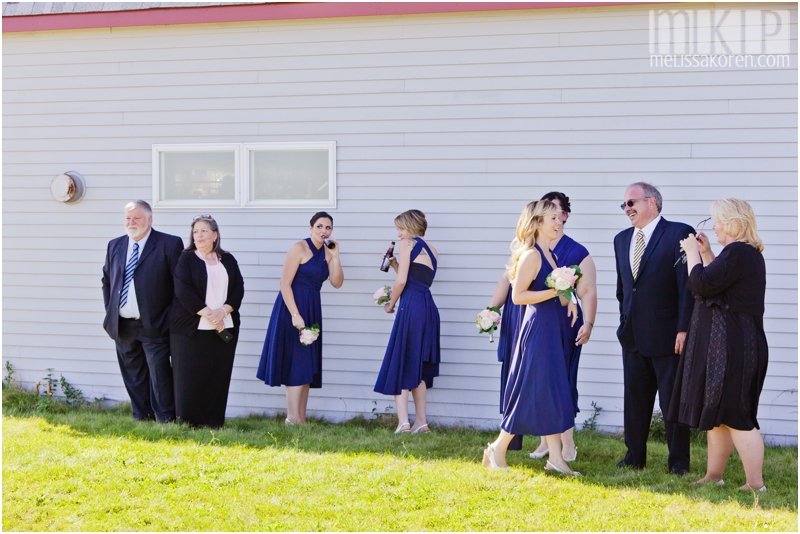 Nicole had one request – a fun picture of each of her girls' personalities. mission accomplished!
 Love love love these nautical boutonnieres!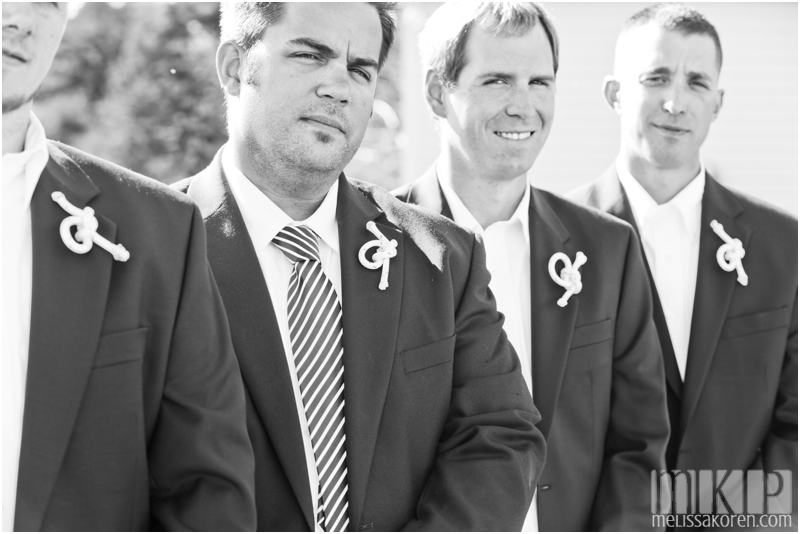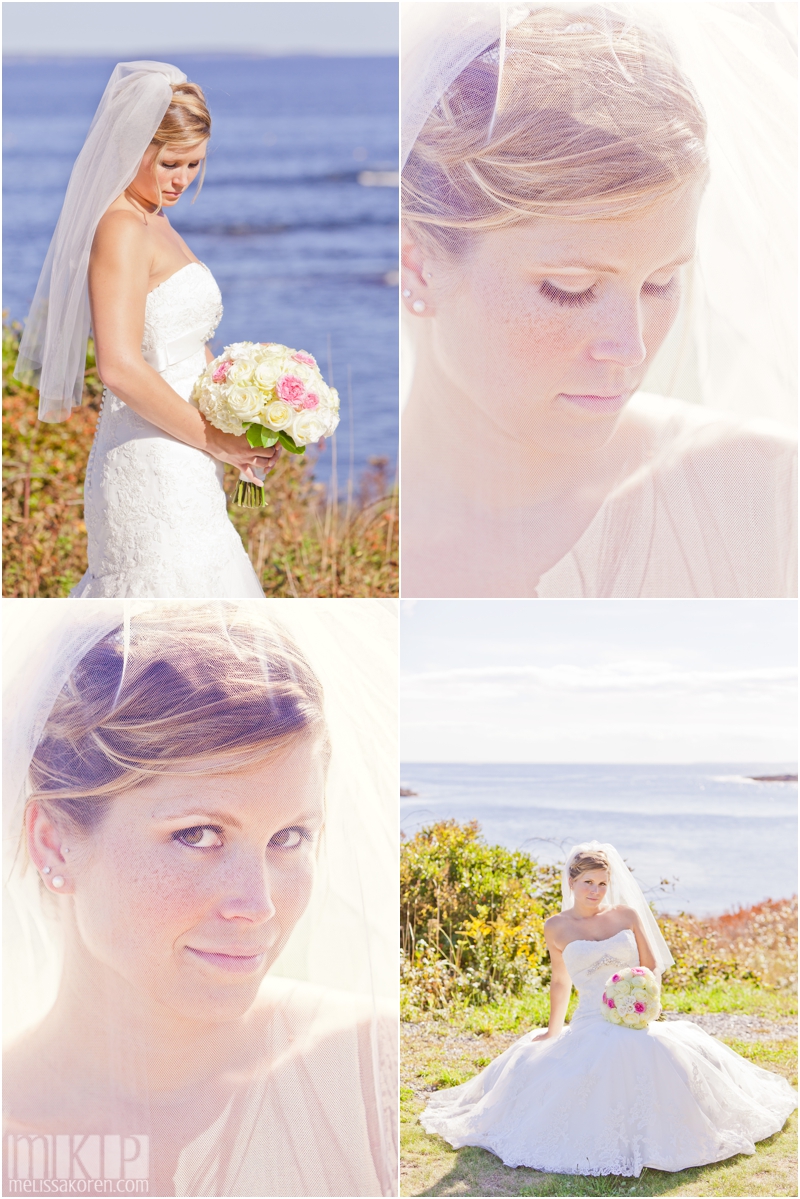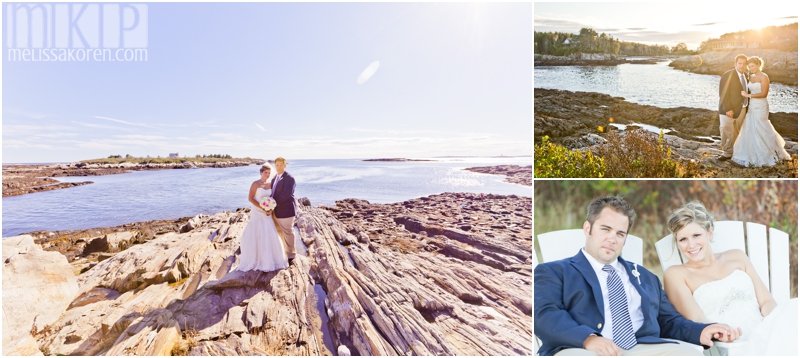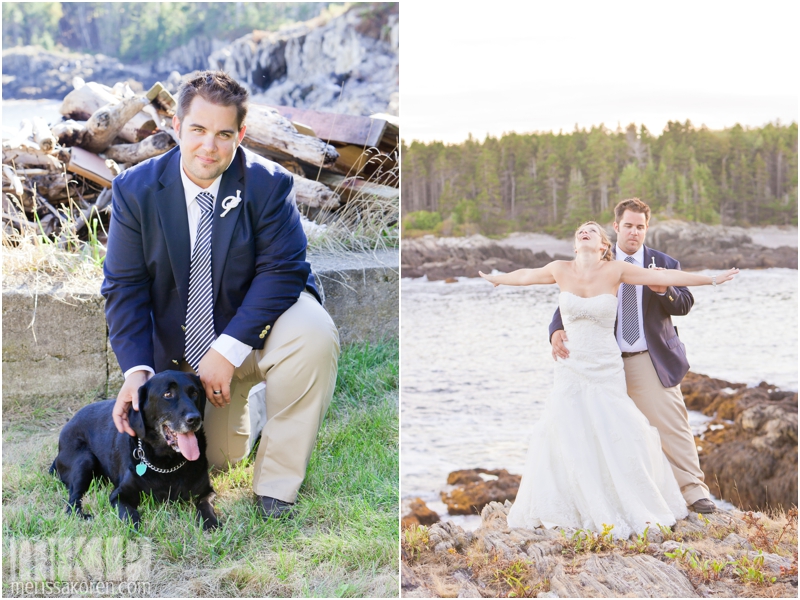 The reception was spectacular.  Full of class and whimsy, and opportunities for the guests to leave more than just their name in a guest book.   The wishing bottles hold secrets and whispers for Nicole & Haven to experience on anniversaries for years to come.  What a brilliant idea!
Nicole's working towards her dream is to be a wedding planner.  She's helped out here and there before and effortlessly did all the planning for her own event.  It looked like something straight from a magazine!  She's started her own business and if you're looking for a little extra help on, or before your wedding day, you should absolutely check her out at Nicole Mower Events!  Not to be outdone, Haven's mom & family created ALLL the sweet treats, except the cake, which Haven had stayed up baking and decorating the night before as a surprise for Nicole!
DETAILS!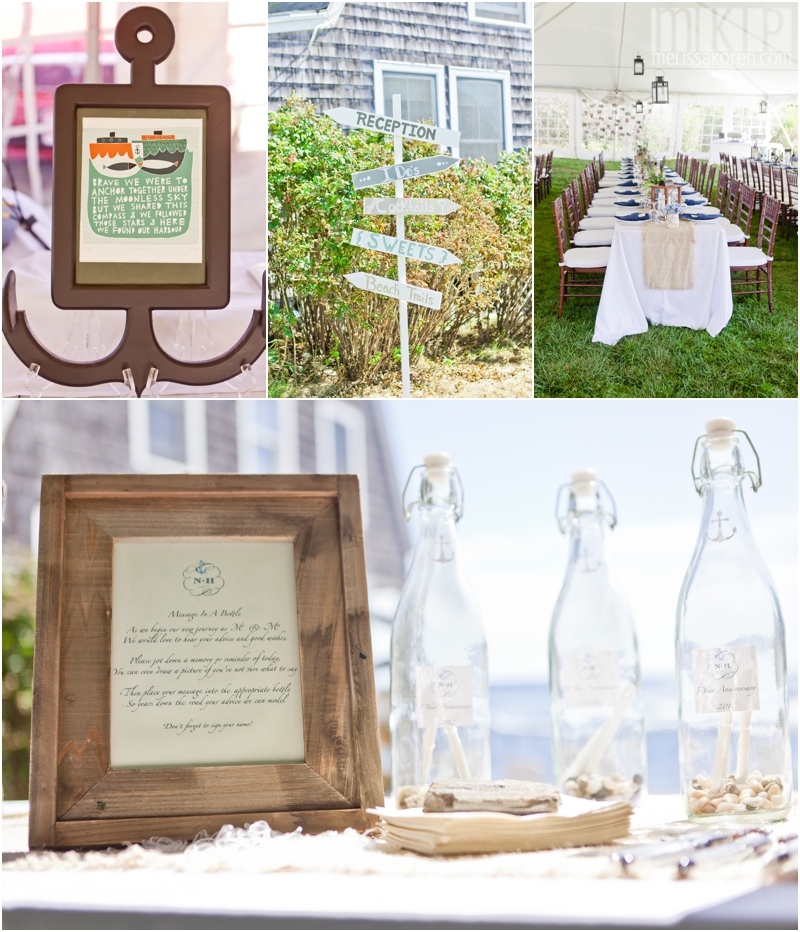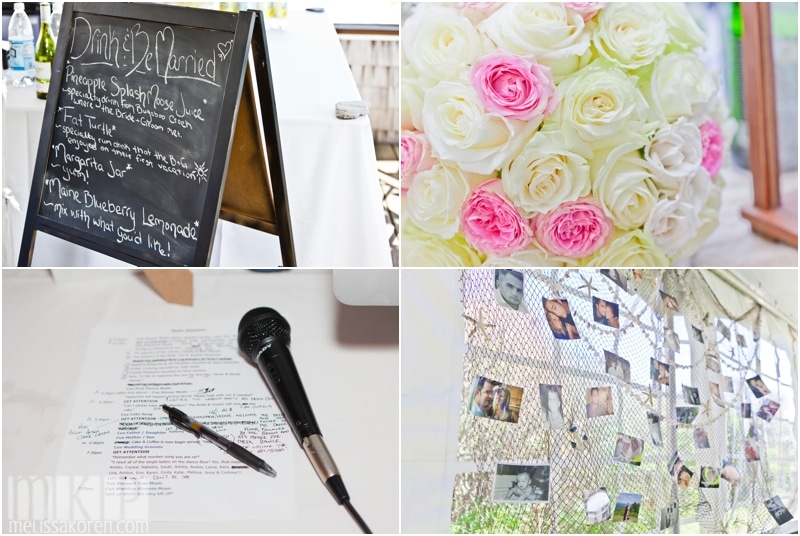 Puppy kept a watchful eye on everything.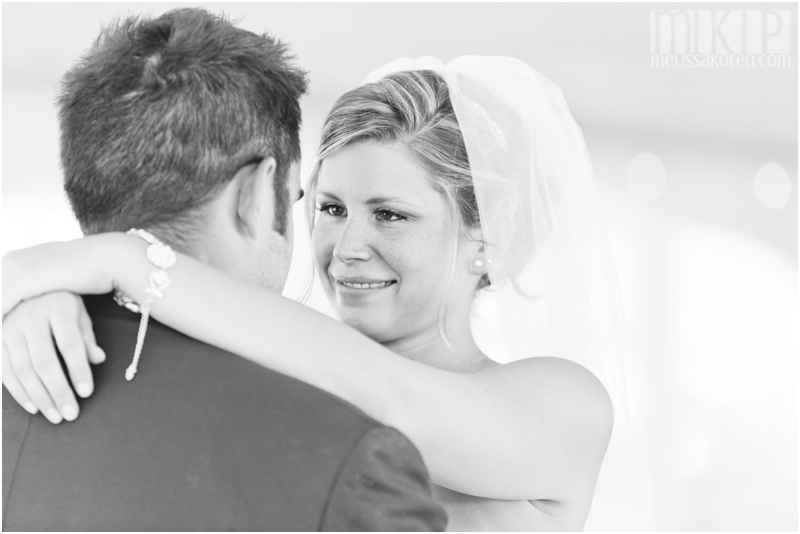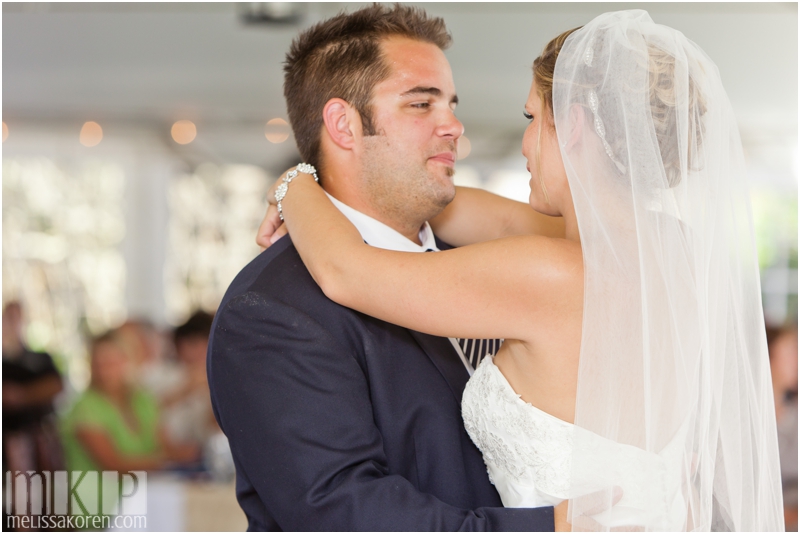 BBQ in a wedding dress? Of course – when you have a custom bedazzled apron!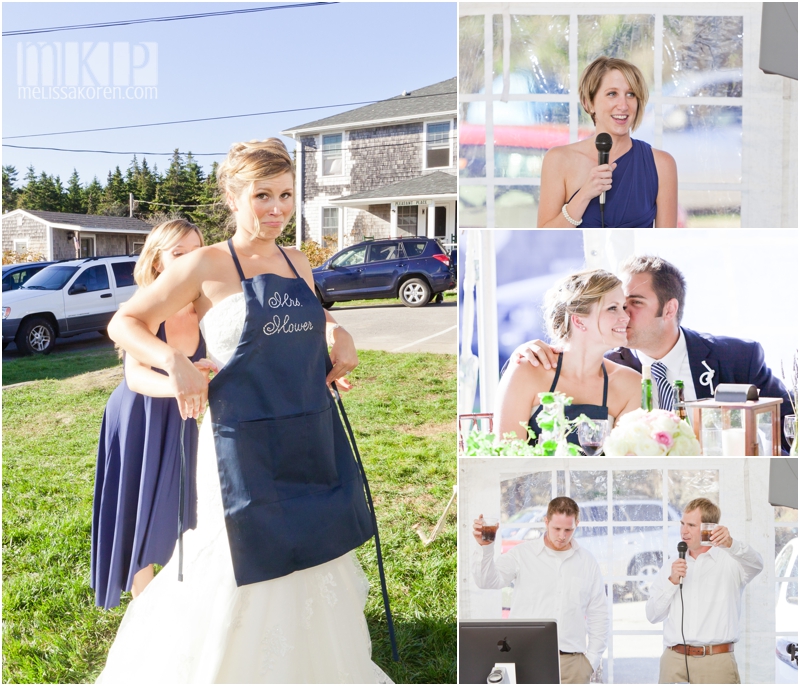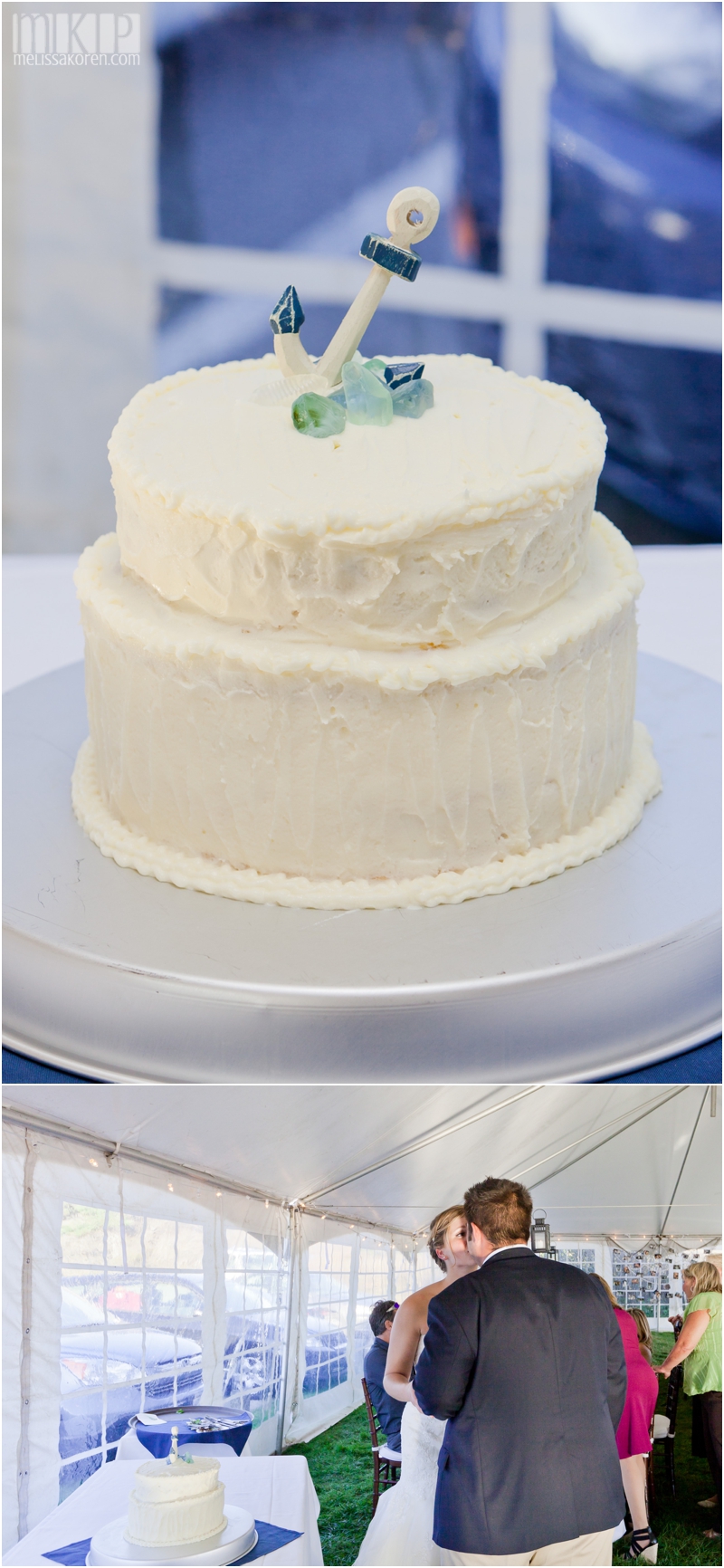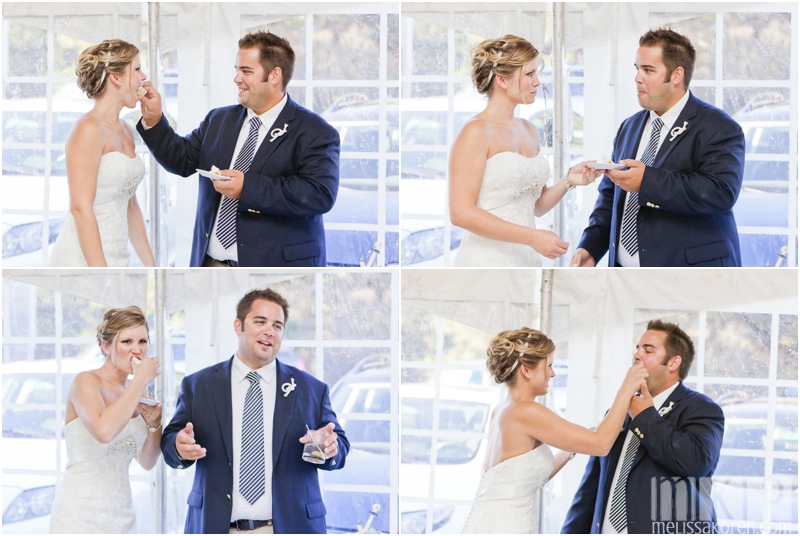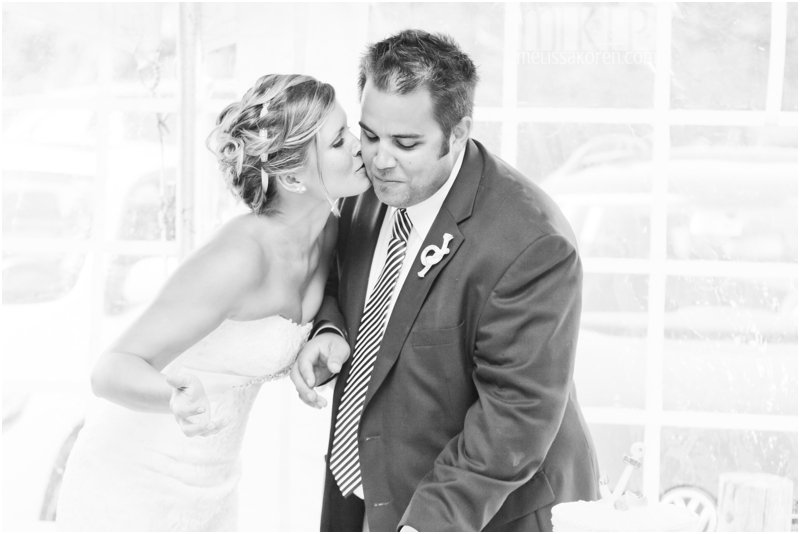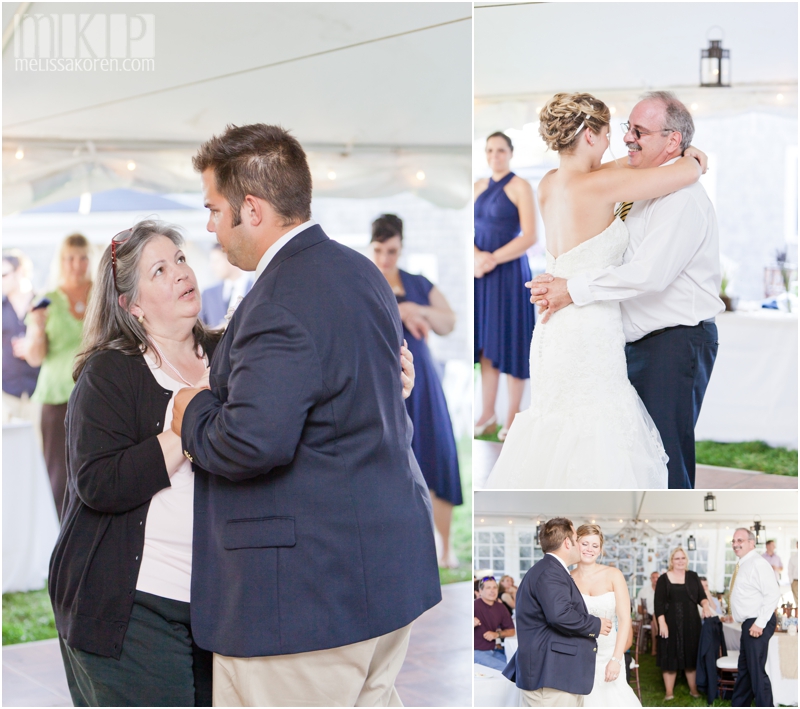 Every time you catch a glimpse of them, even when they don't know they're being watched, they're in love with each other.  they're that genuine. its phenomenal.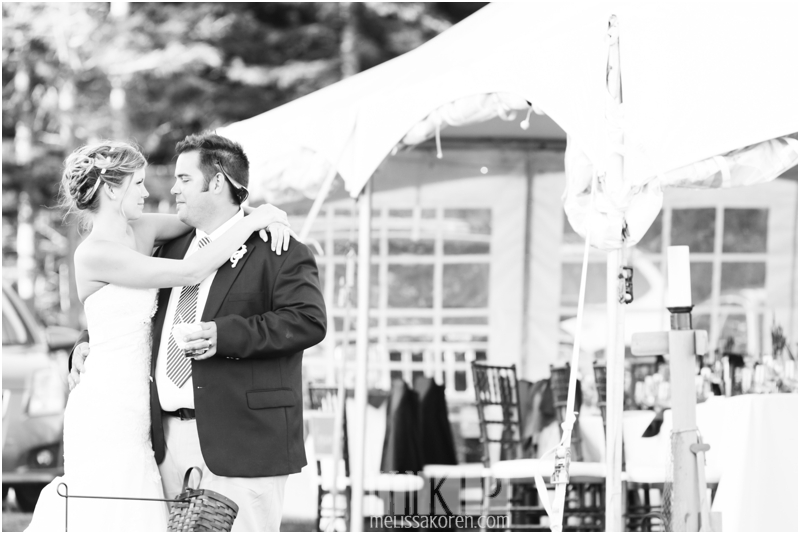 Desserts with a view!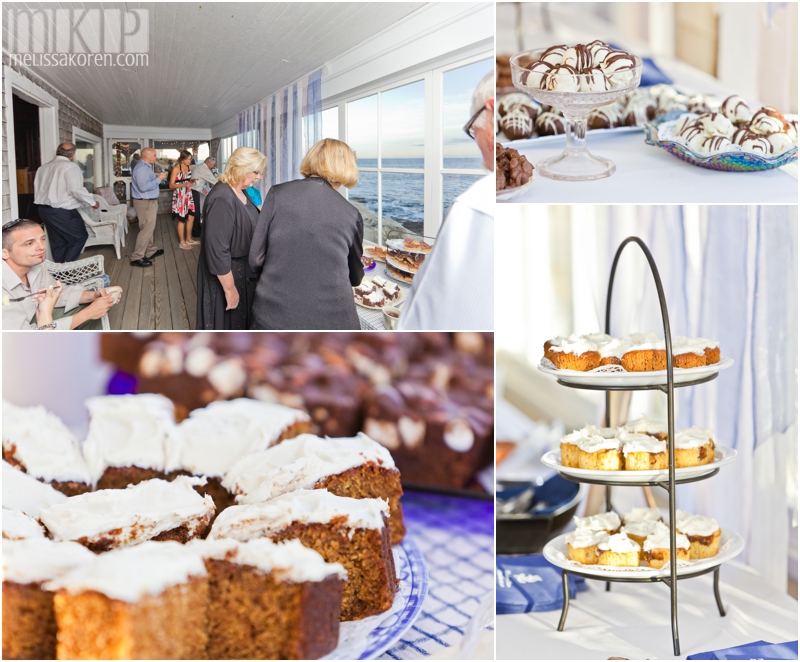 Fantastic scenery and grounds for the guests to mingle and enjoy the amazingness.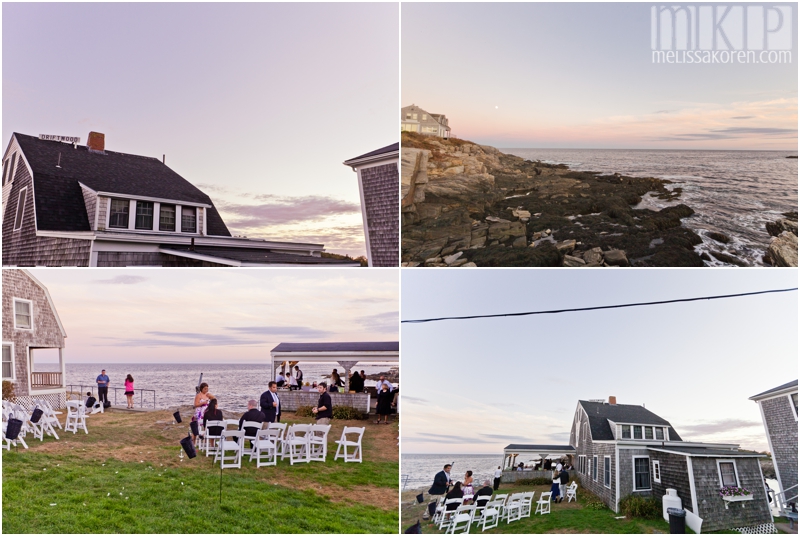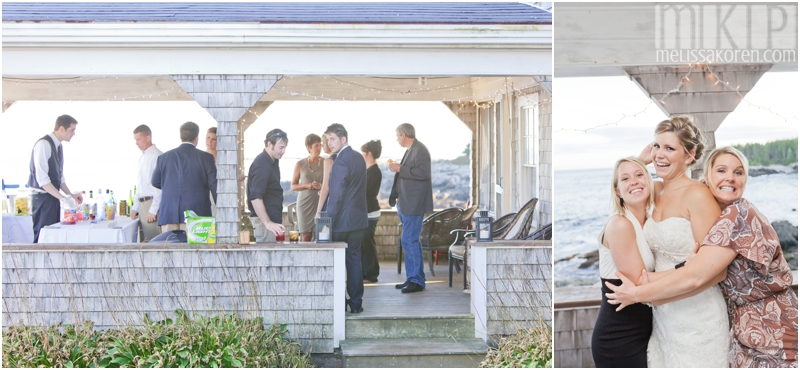 Of all the places for the bouquet to land – it chose the lantern.  Crystal found a ride though and grabbed it down.  I think it might be cheating because she's already engaged, and had already booked me to shoot her wedding before Nicole's wedding day, but it can't hurt to have reinforcements 😉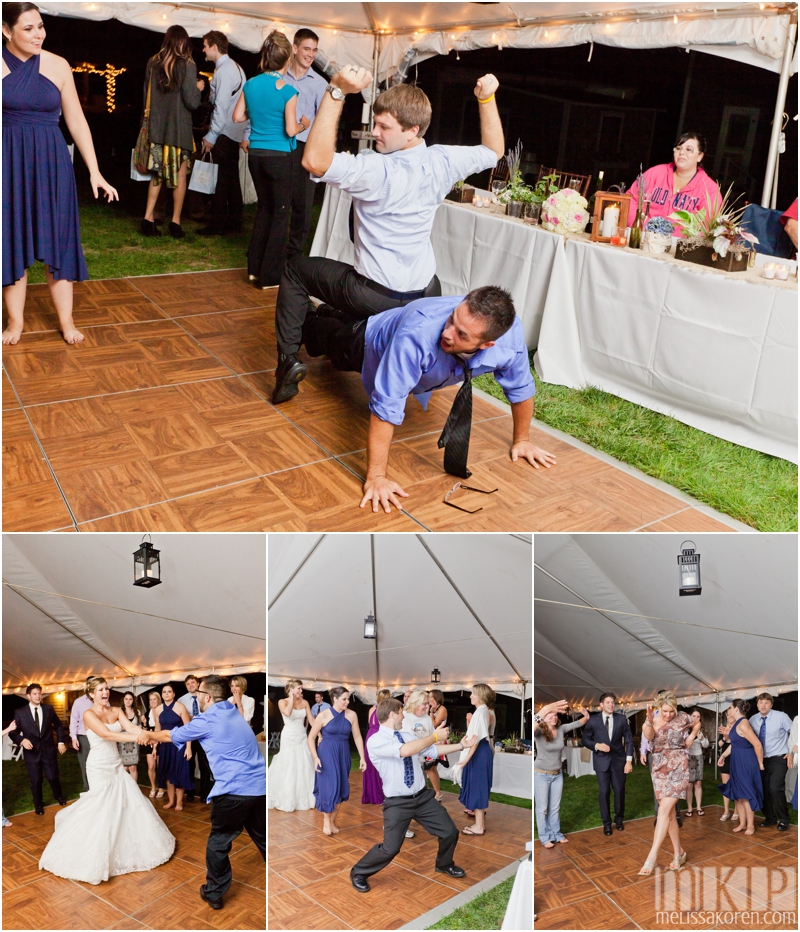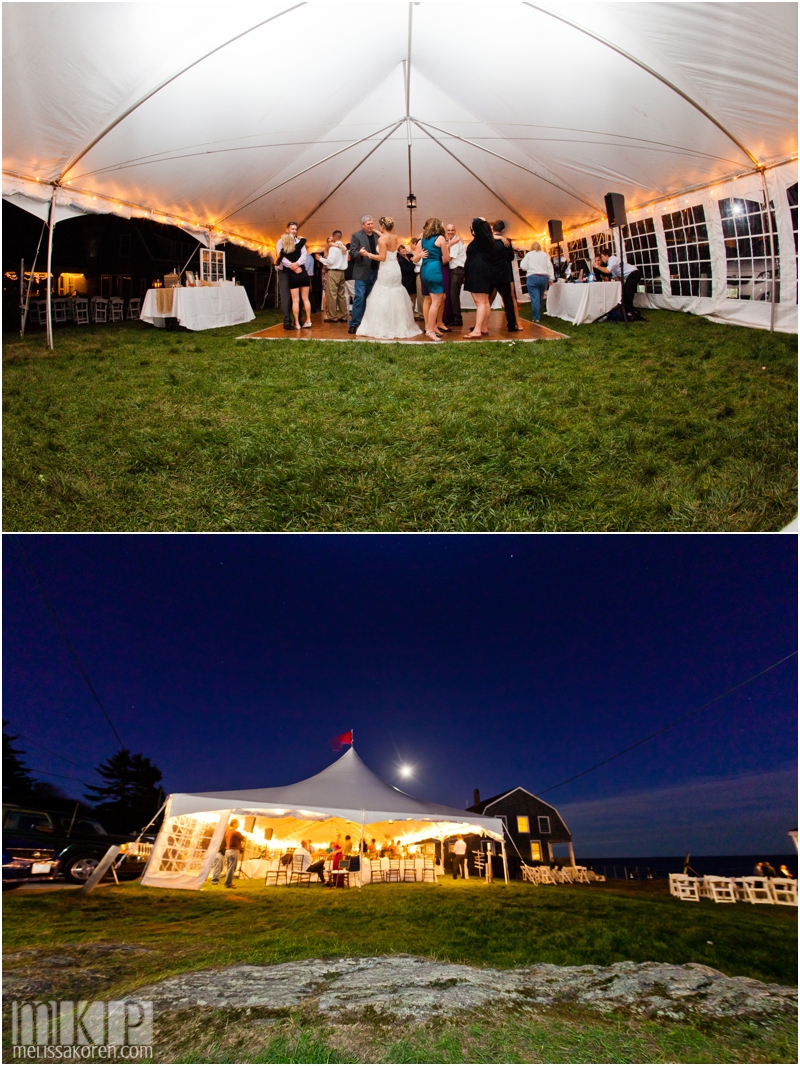 The evening went splendidly.  I was so SO honored to be a part of it.
These two sweet folks took a few minutes to write some kind words about me on weddingwire:
Melissa is so fantastic! Not only is she an amazing person with a great personality and sense of humor but she's an incredible photographer. She became a fast friend to my husband and I and we feel very lucky! When I first met Melissa and saw her work it was obvious how passionate she is about this job and I was confident she would capture every special moment of my wedding. 
Melissa went out of her way to help me with everything! She helped my wedding party correctly tighten the corset in my dress (thank you), she helped me keep the event timeline running smoothly (photos, speeches, etc) since I did not have a DJ or a wedding coordinator. She also helped my husband and I by giving us instructions on how to begin the cake cutting! 
Also, I can't remember what it was because the day FLEW by but I rememeber while we were getting ready she whipped out at least three magical items from her bag of tricks to help me and my wedding party. 
It has only been two weeks since my wedding so I can NOT wait to see the photos. I've only seen a couple of sneak peak photos and I'm dying for the rest! =)
I already have a cousin and an old high school classmate using Melissa for their upcoming weddings and I won't stop reccomending her so book fast if you have an upcoming event! ?
I'm so excited to work with her friends and family and can't wait til our paths cross again!