It's that time of year again!
I've had a bunch of inquiries into when I'll be doing my fall mini-sessions and I'm happy to announce, the time is upon us!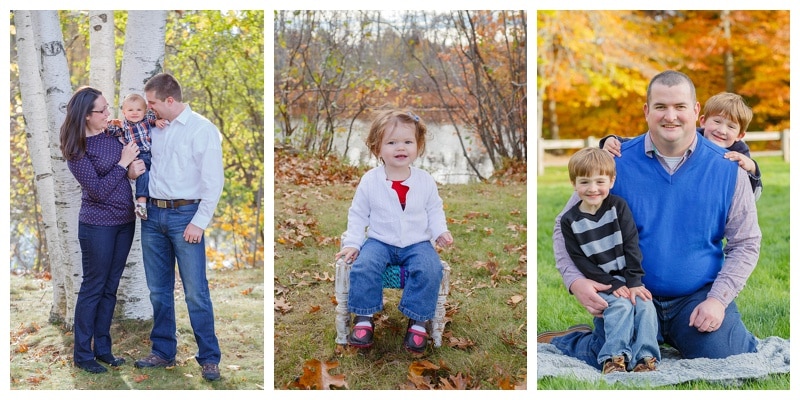 What's a mini-session?
A mini-session is fun!  I like to call it "m|k|p lite" – A quick 15 minute session so you can order a custom card card, freshen up your walls (and social networking profiles), or have the perfect gift for giving.
Kids, pets, family, love, just because, and why the heck not. You're free to bring props, (i love props!)  but there won't be time for clothing changes.
Yes! That sounds fun! When & Where?
Saturday, November 1st:
Stratham Hill Park: 9:40, 10:00, 10:20, 10:40, 11:00, 11:20, 11:40
Exeter Powder House (by the mills): 3:00, 3:20, 3:40, 4:00, 4:20, 4:40
Sunday, November 2nd: DAYLIGHT SAVINGS, FALL BACK!
Stratham Hill Park:  9:40, 10:00, 10:20, 10:40, 11:00
Sunday afternoon Exeter slots can be made available if there is enough interest – please let me know if that's what works best for you.
What's included?
session + online gallery + lots of high res image files + $30 print credit = $150
What happens after?
The photos and I head back to my office and make the magic happen. Then I'll upload all the awesome ones (and some of the funny outtakes) to your personal online gallery and provide you with the link to share with your family and friends! You'll get a password too and you can instantly download your files. Delivery of galleries by Thanksgiving. Plenty of time for holiday gifts & giggles!!
Let's do it! How do I book?
YAY!
First we confirm the time slot, then I send along the booking information.  You complete the online booking and payment, then, come the first weekend in November, we take photos!
Fill this out or shoot me an email at yourstory@melissakoren.com. Be sure to include your top two choices for date/time and I'll be back in touch to confirm and send along the booking info.
Payments non-refundable but will be transferred to new mini-session in the instance of inclement weather.  If mini-session is cancelled or rescheduled by client payment is not transferrable.  Times are not held and sessions are not confirmed until payment is received.