I have been known to donate gift certificates to a few of my friends who are involved in various charities.  Jess won one such certificate in a breast cancer fundraiser last spring.  I was excited to meet her and her family for some awesome fall photos downtown Exeter.
I'm pretty sure her boys didn't want to dress up as models for halloween, but they were the BEST listeners and great fun!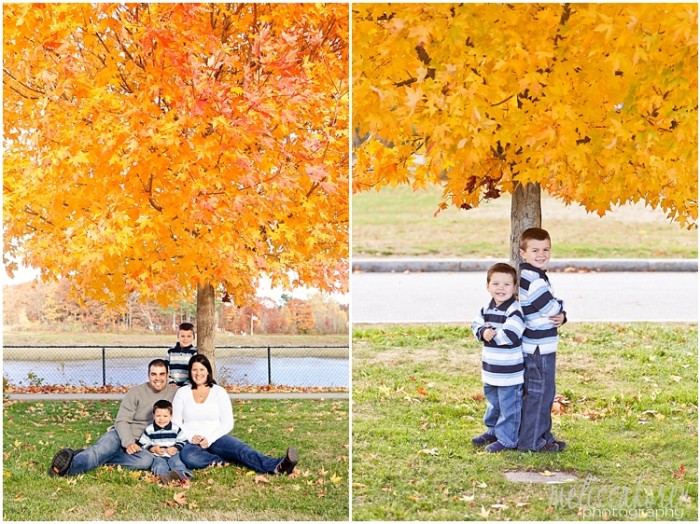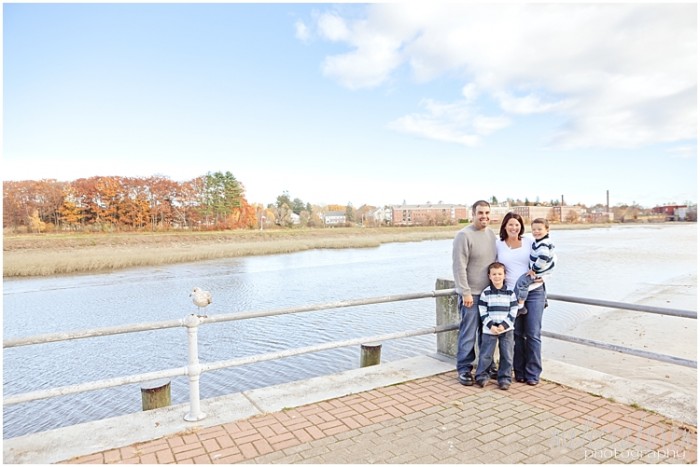 Of course, it's easy to have fun when there are mounds and mounds of leaves around.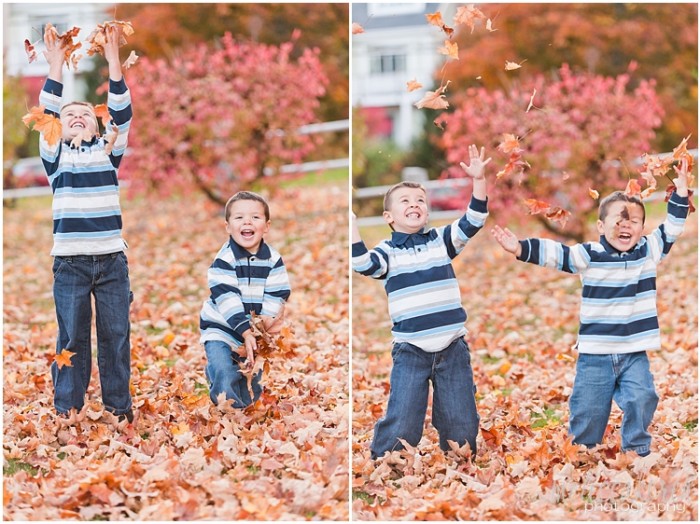 and then the lady with the camera tells you to go ahead and throw them RIGHT AT HER.   He looks so determined.. and SO pleased with himself!
They really were the cutest little goober munchkins!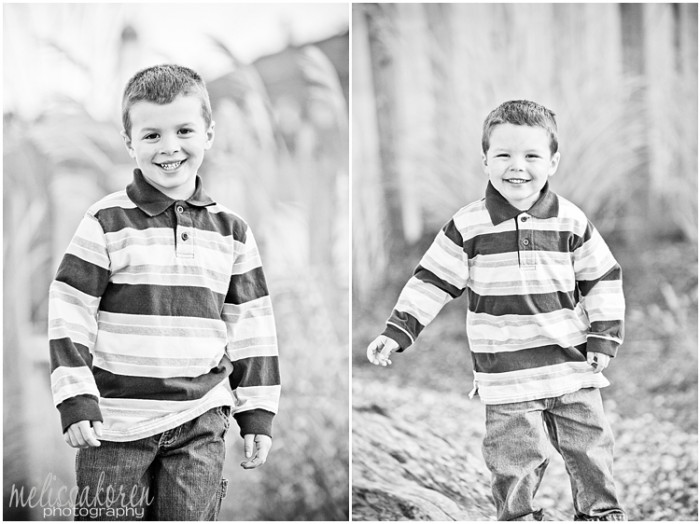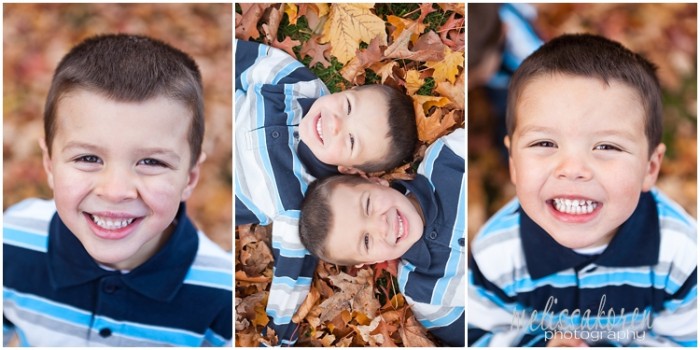 Thank you Jess for your support in the fight against breast cancer, and for sharing your amazing family with me!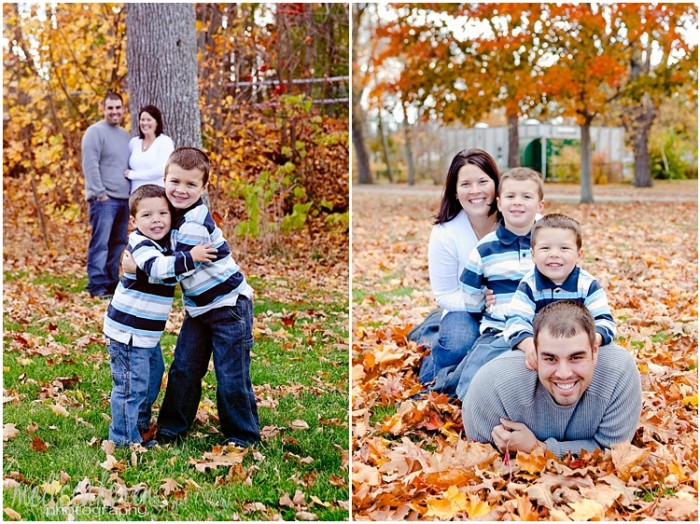 ~melissakoren