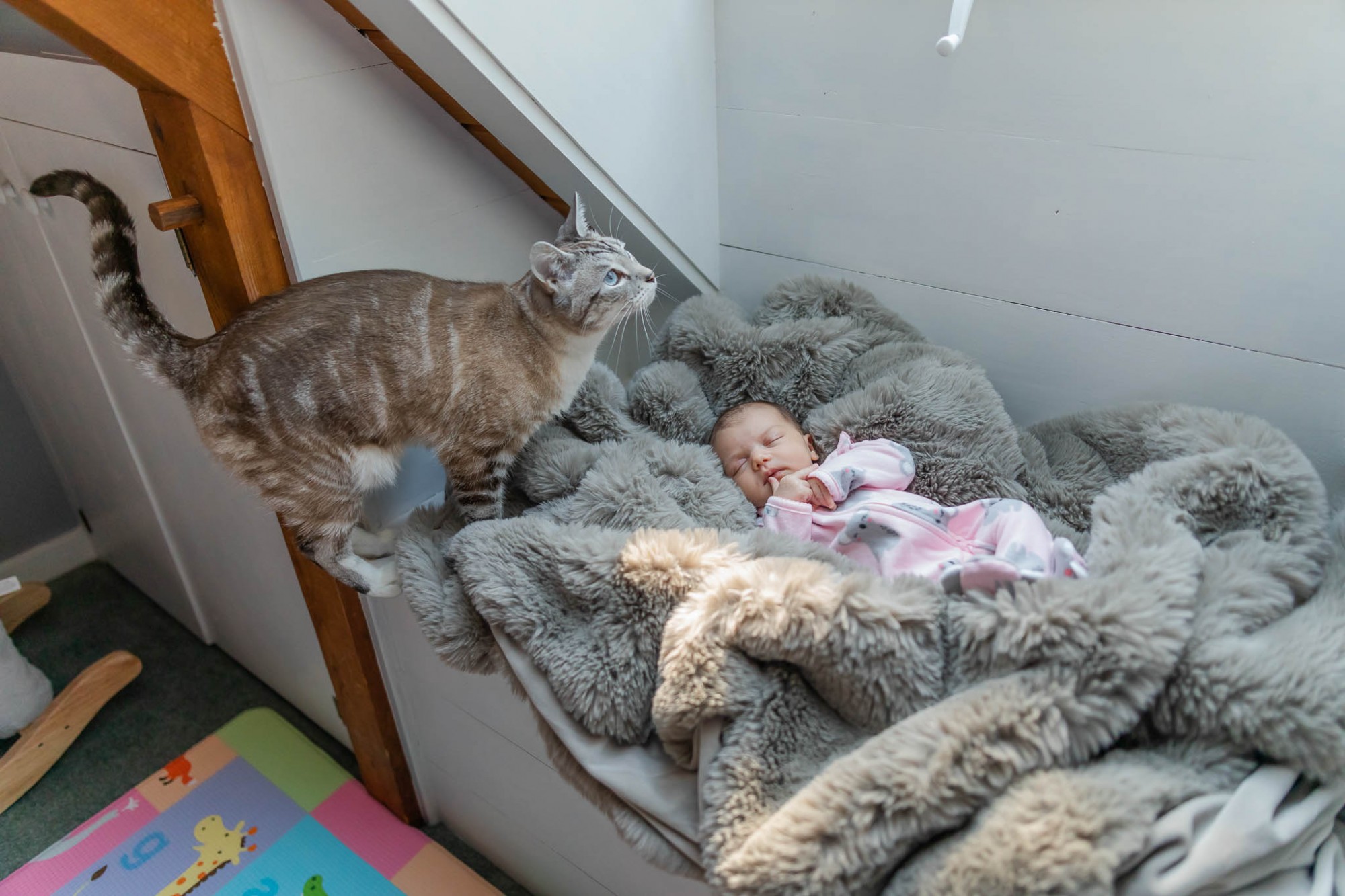 Everyone is happier, cozier, and more relaxed with Newborn Photography at your NH Home. Everyone, except maybe the cat. 😳
I'm not sure exactly how this cat thought it was going to perch itself in this slanted skylight, but they were not interested in the small tiny human its owners had brought home to get in the way. 😂
This sweet little girl spent half her time cozy and asleep and then woke up for some engaging conversation and eye contact!
When I first arrived, her mom let me know that due to some very extenuating circumstances, dad was unable to be at the session. She had considered rescheduling, but little babes get bigger every day and it's best to capture that smallness as soon as possible.
I completely agreed and told her that once dad was available, I'd come back and we'd do a quick family for them so he could get in on the fun.
Life happens, and sometimes it gets in the way. I always do my best to help folks work through a situation without adding more stress to what's going on.
Did you love this Newborn Photography at your NH Home session? Here are some other At Home Newborn Sessions you might like!