Are you ready for the sweetest, most low-key, NH backyard wedding? Steph is the niece of my most excellent hairdresser Dori at Sapphire Salon. When Steph & Viet announced their engagement, they were just going to do something small down in their hometown a few states away. After the initial excitement of the news, the idea of a backyard family wedding in NH became a reality.
And a family wedding it was! The details that this crew pulled together were perfectly understated but fun – the exact vision that Steph had going into it! Wildflowers from the property adorned the tables.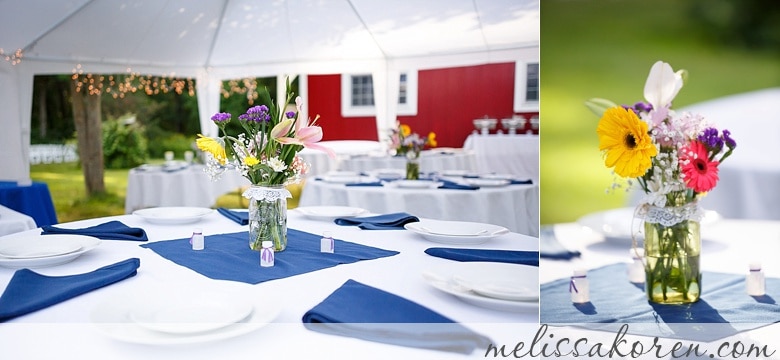 A simple arbor at the base of some incredible trees in a little nook in the yard was the ideal spot for the ceremony – even the sun lined up with their plans!
I'm a fan of these cute signs – "Come as you are. Stay as long as you can. We're all Family here, so no seating plan"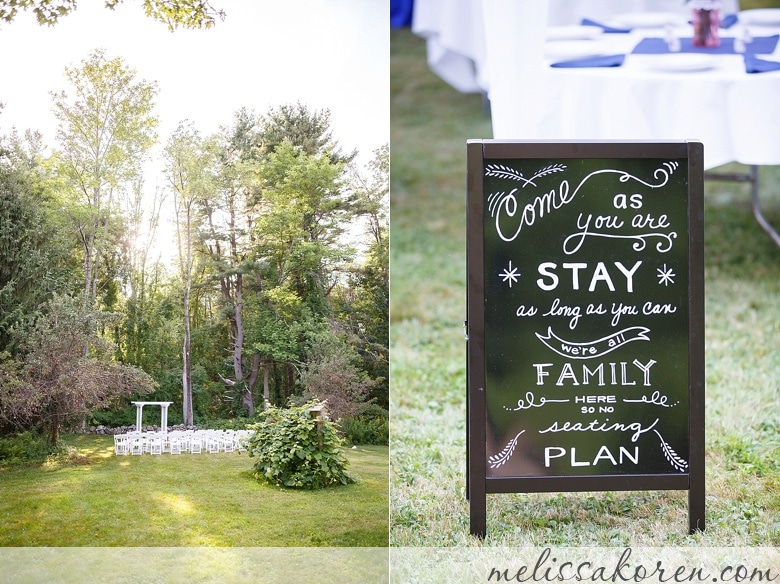 One of the most important things to remember at your late summer wedding – bug spray!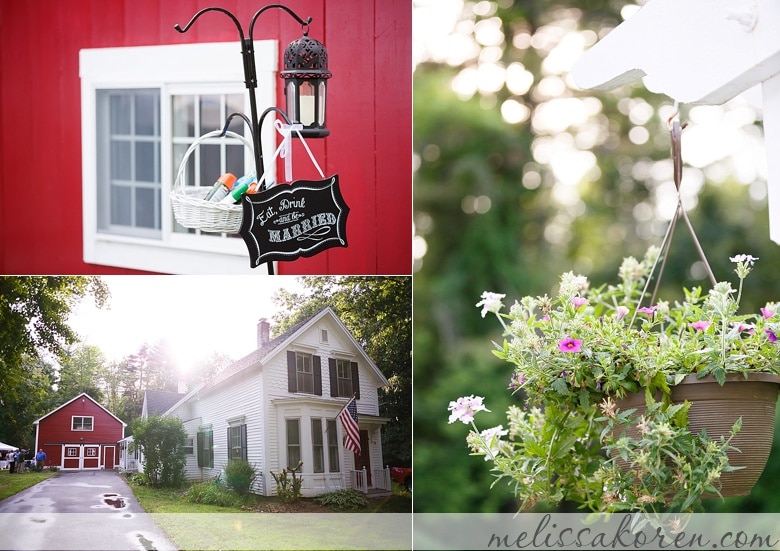 Steph was pretty excited for her dress with the great leather top!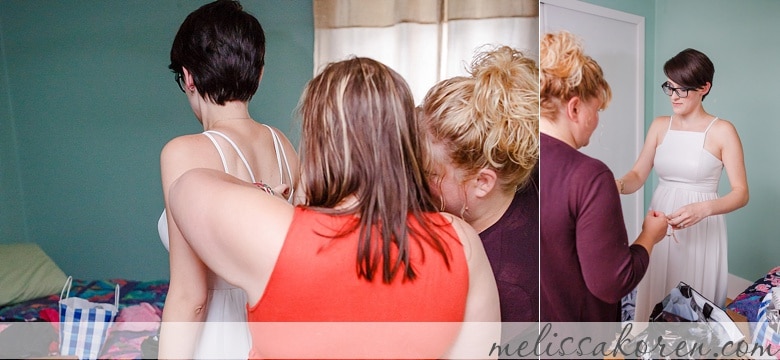 Special buckets for the kids!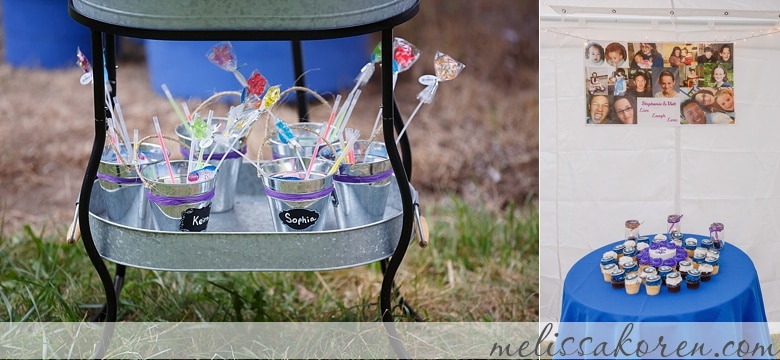 There was no formal procession, we just announced it was time, and all headed to the seats.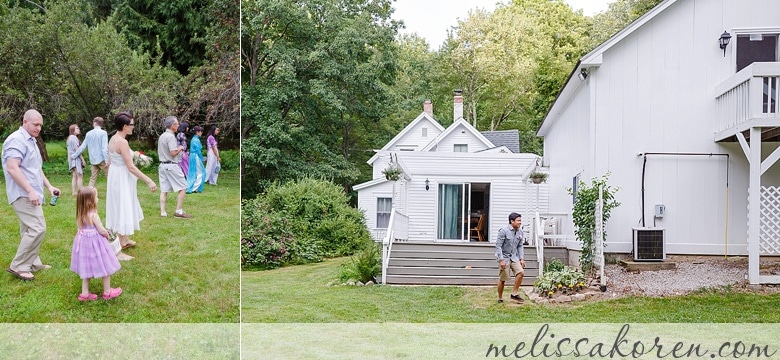 Their officiant Chris has been a friend of mine for over 15 years. He met Dori and about ten years ago, and they're living their happily ever after, ever since. I've always been grateful for his friendship, but I'm super grateful he found an amazing woman that makes him happy, and can handle my hair 😉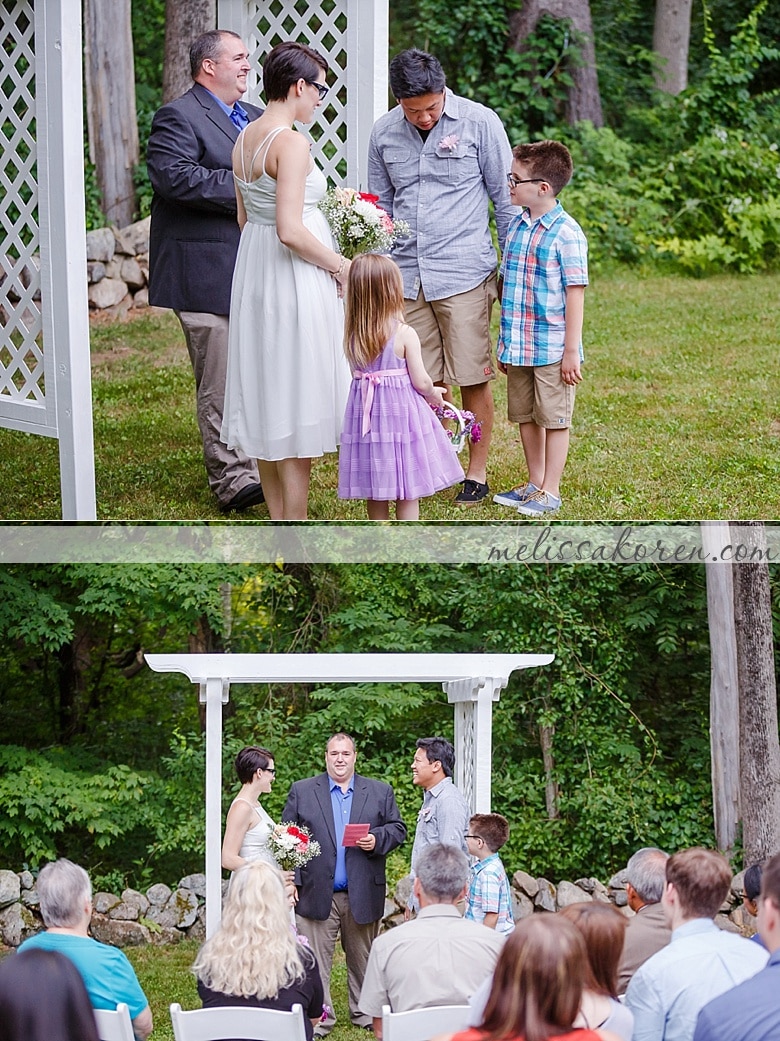 I love the perfect little magical cove they set up for the wedding!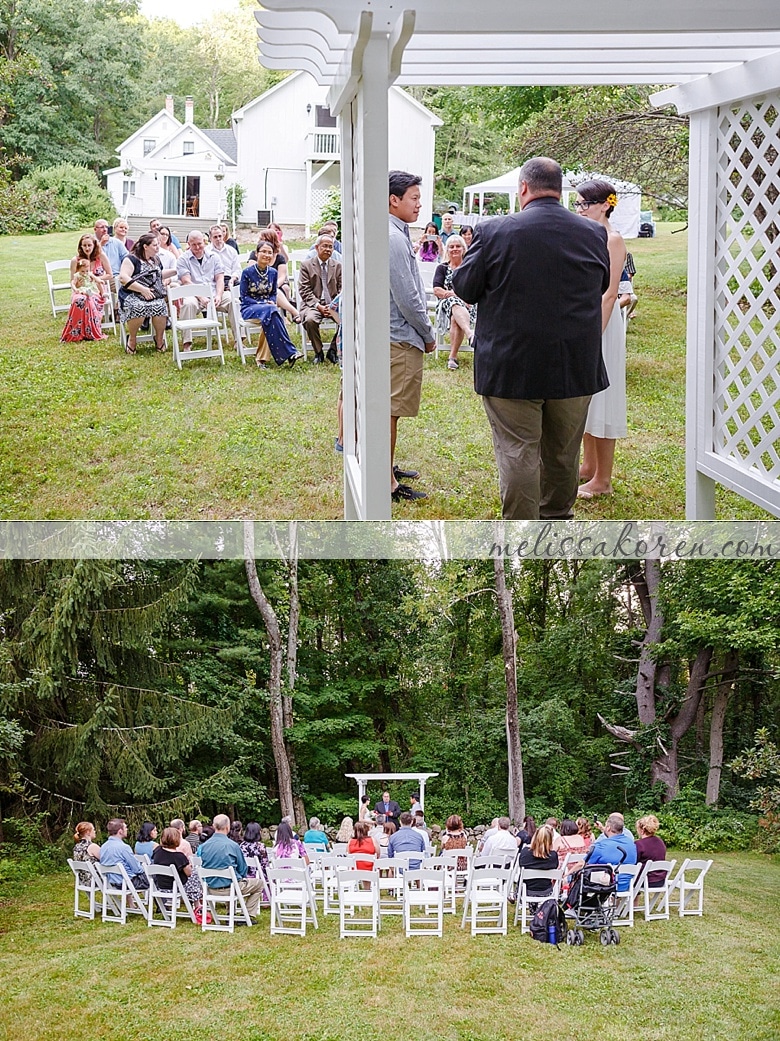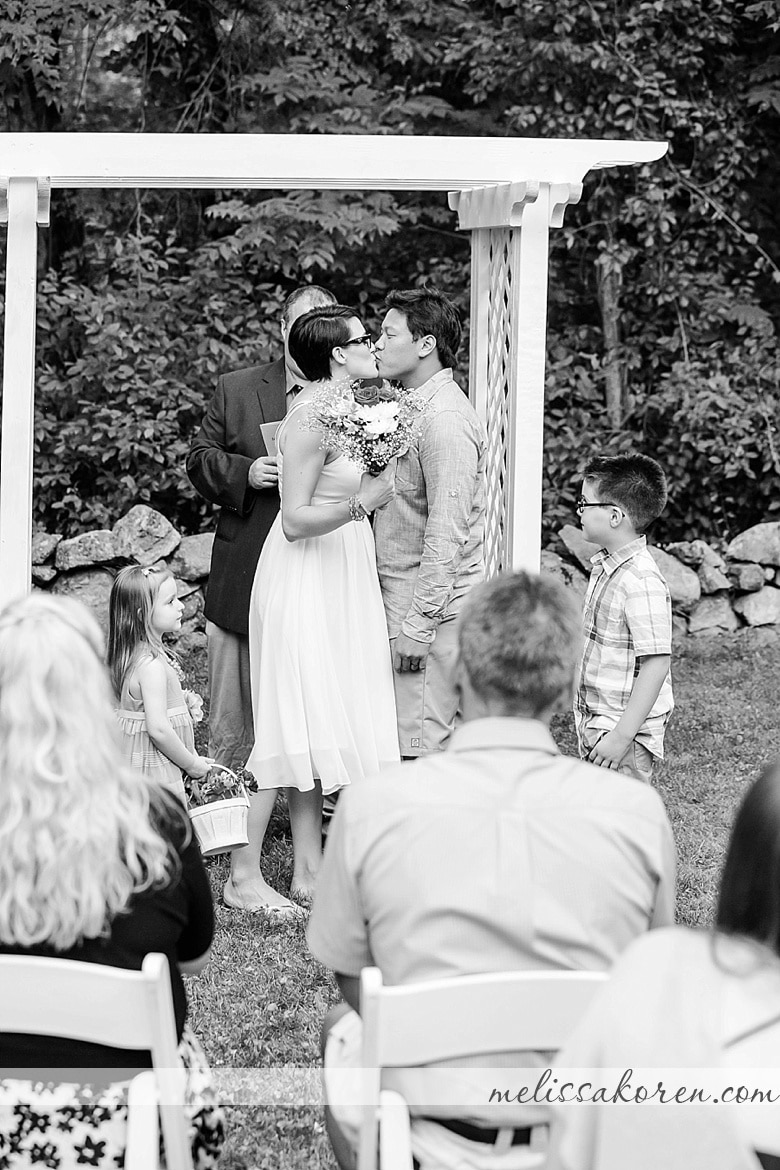 After the ceremony in accordance with Veit's family's traditions, gifts were bestowed upon the newlyweds.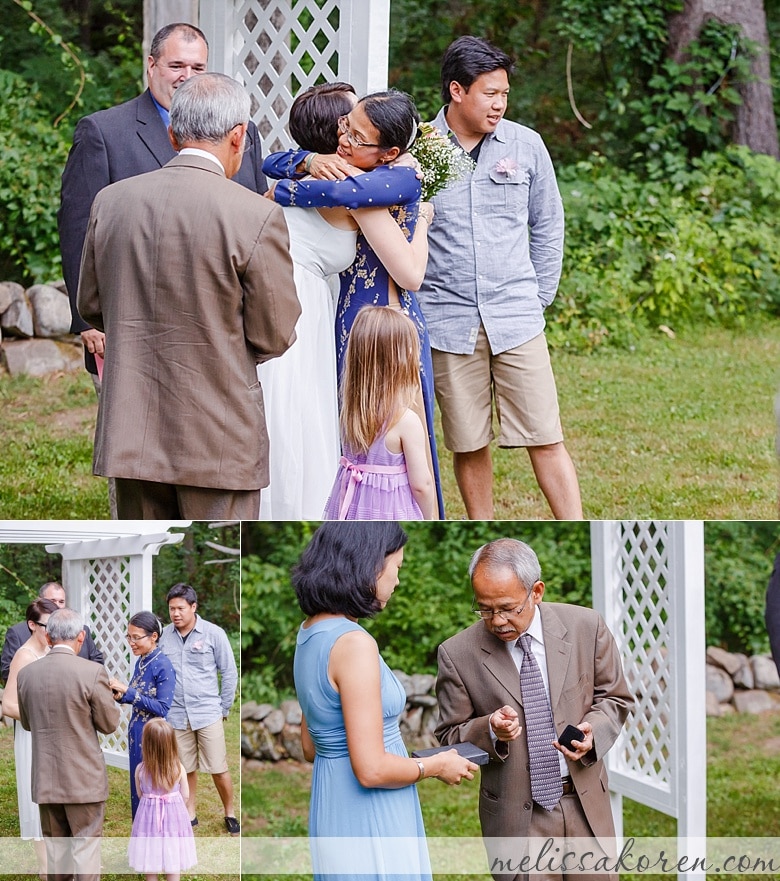 The whole gang!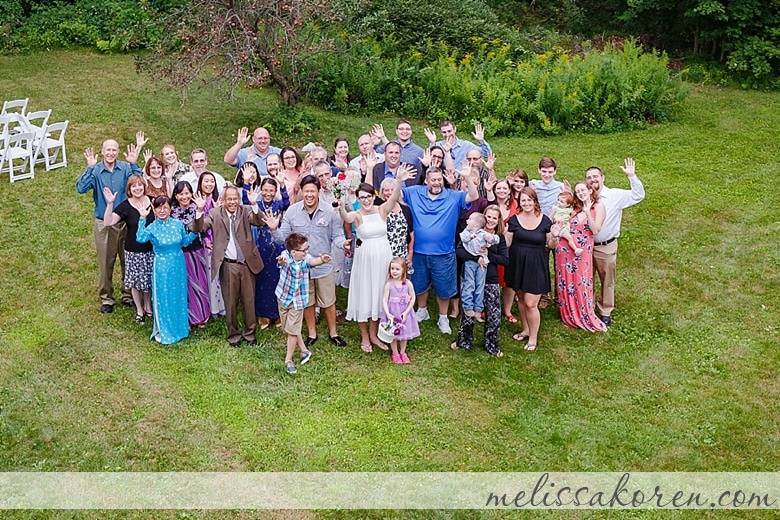 And the newly official family!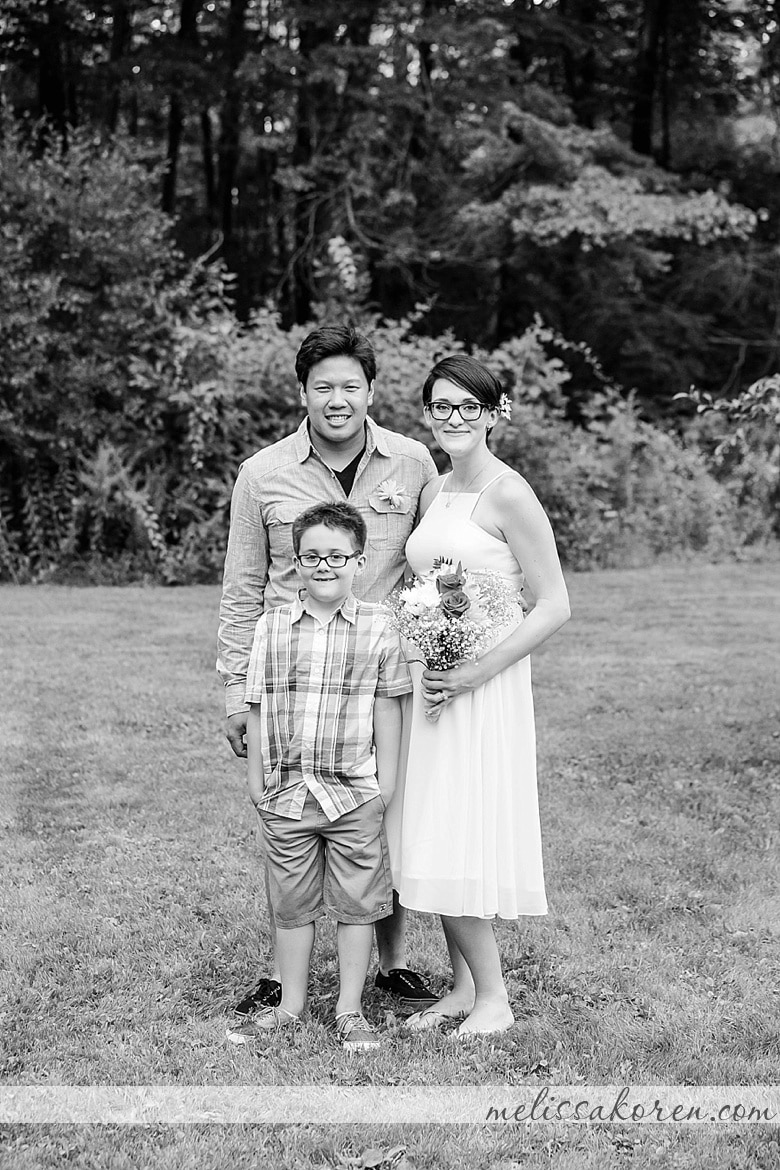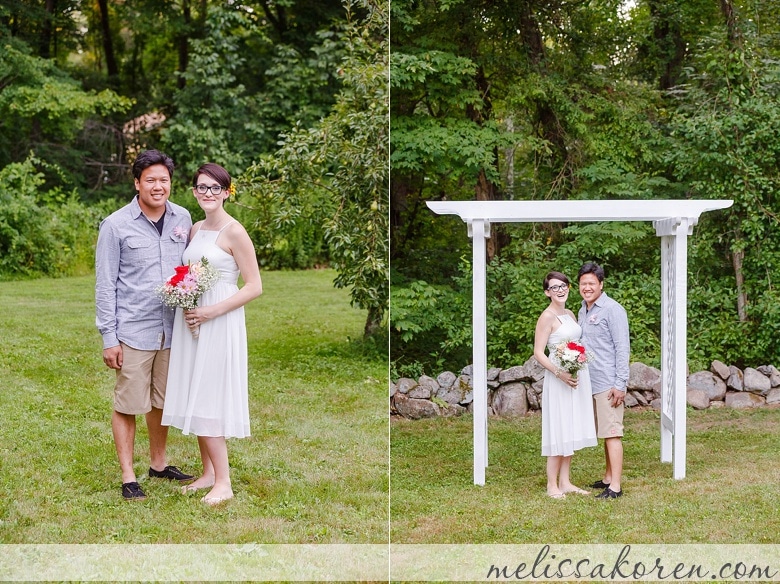 And then I said "anyone can stand UNDER the arbor, how about you guys lean against it and make it look reeeeeaaaaall good" Mission accomplished! This one is my favorite.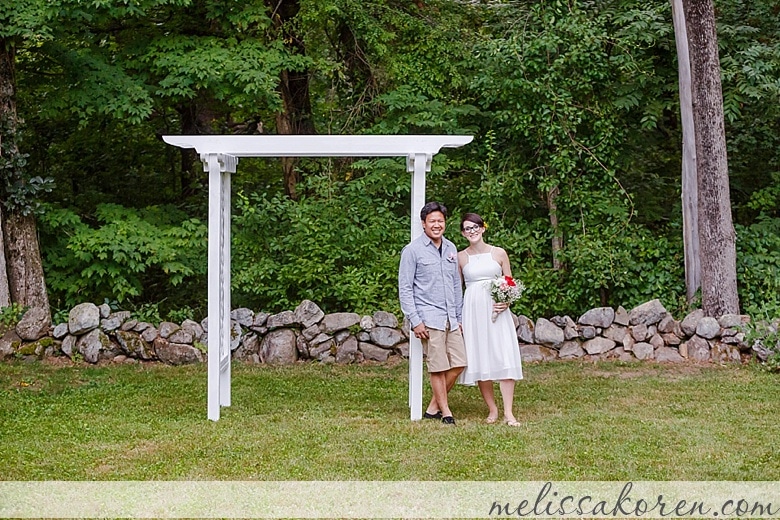 With the formalities over it was time to simply relax and enjoy the wonderful feast that was prepared, run around the lawn and play hide and seek, cut the BMW cupcakes (Steph & Viet are both HUGE car people), and live happily every after!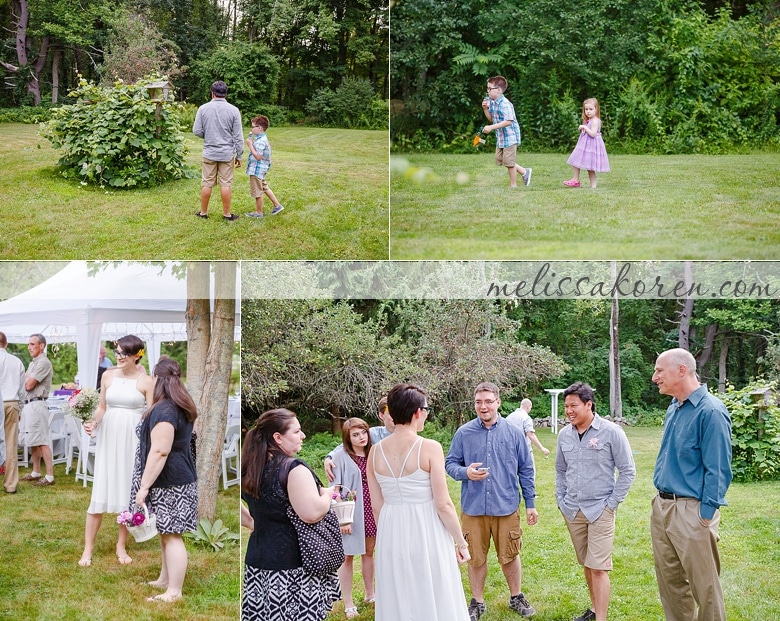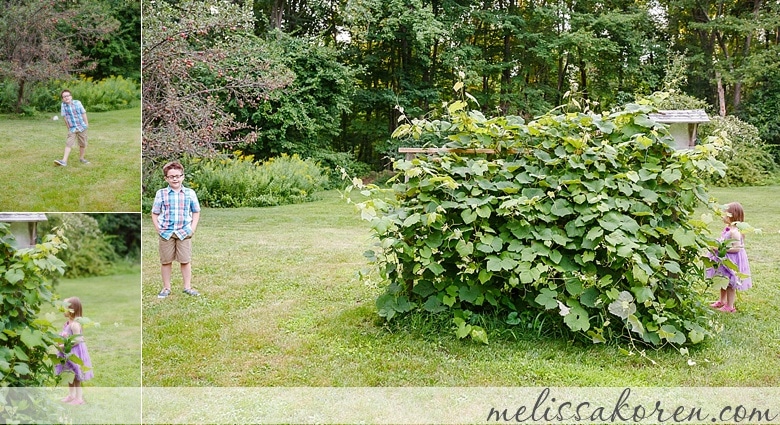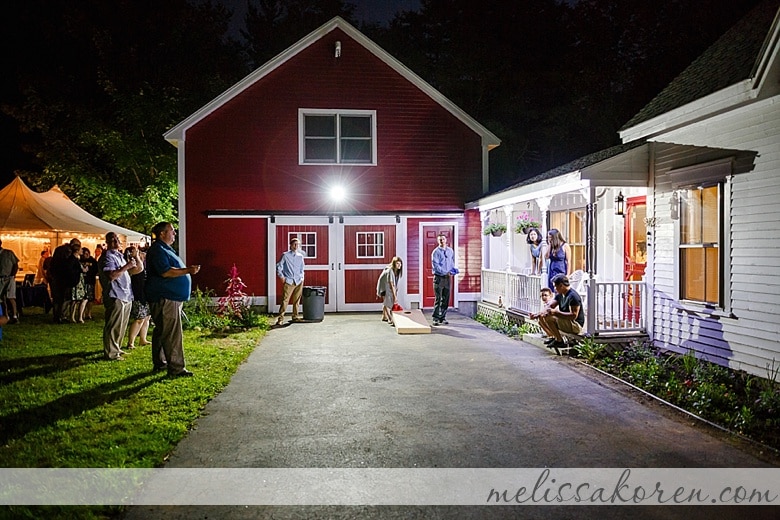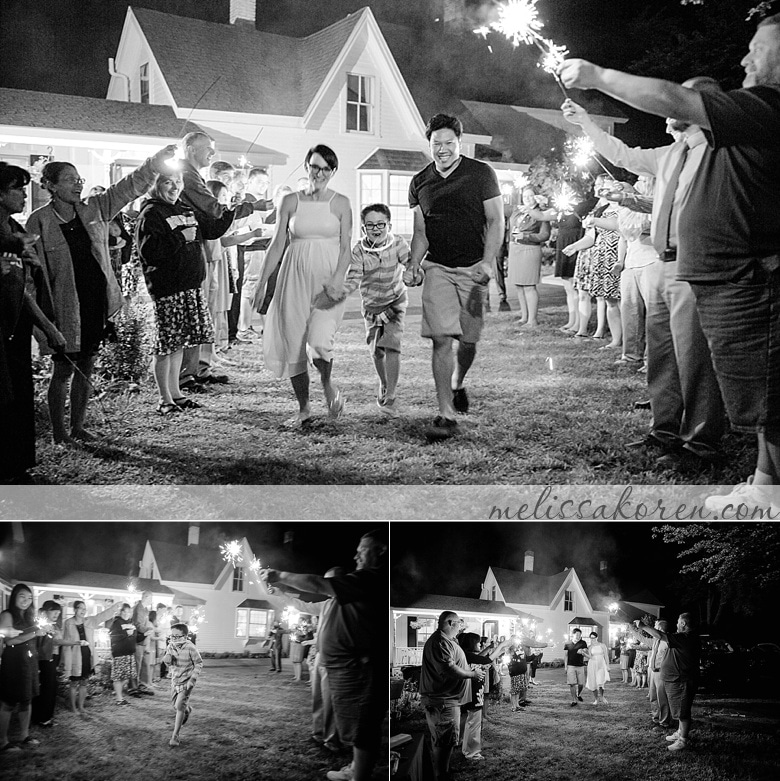 Steph & Viet – I'm SO thrilled I was able to be a part of the beginning of your happily ever after!
Love this small wedding? Don't miss this article for more!
NH Backyard Wedding