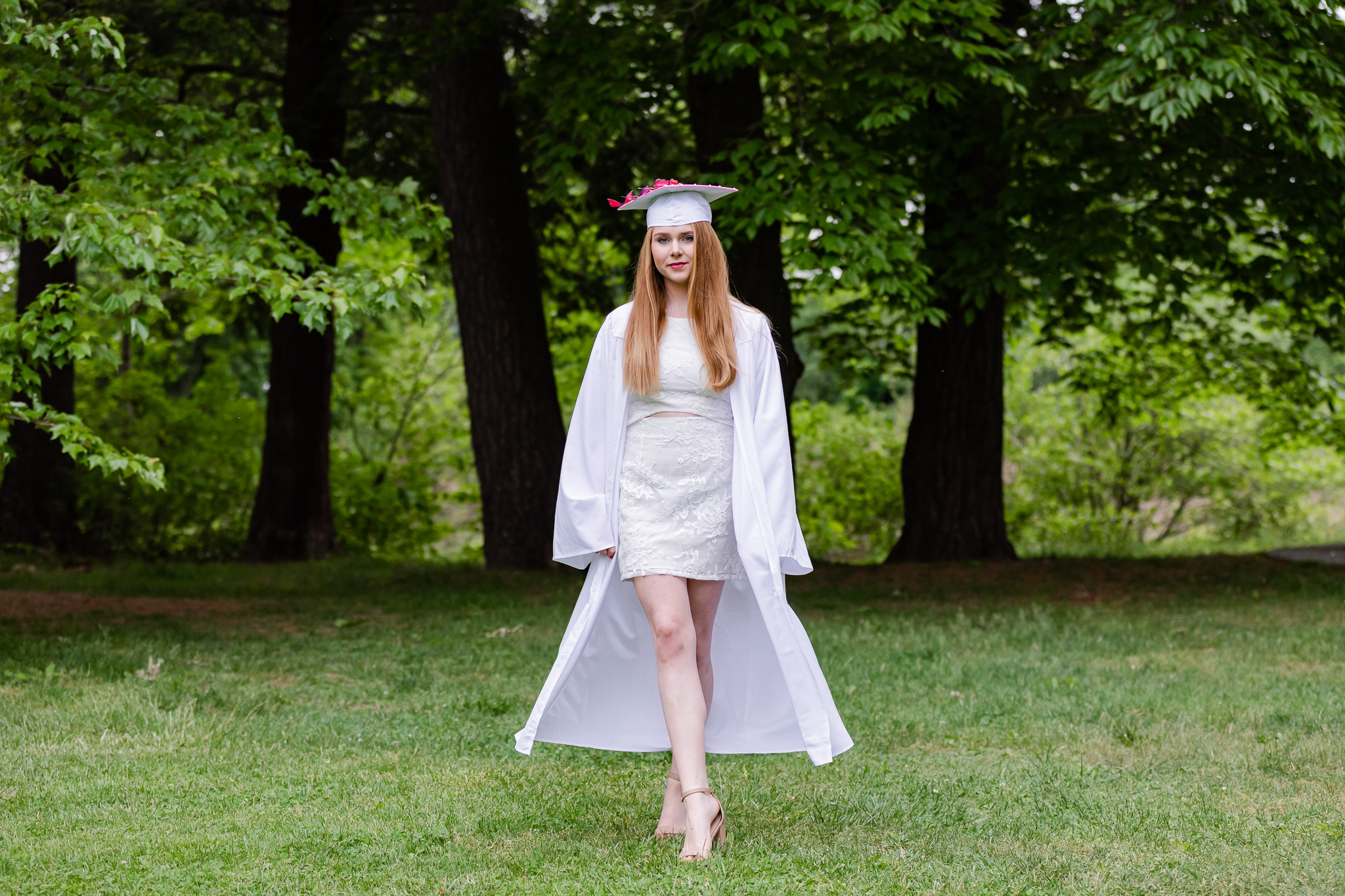 NH Graduation Photos. Spoiler alert: The culmination of all your years of learning during a pandemic is NOT FUN. 12 years of High School. 4 Years of College. 8 Years of College. 2 years of college. It doesn't matter. This once in a lifetime pandemic BS brought a screeching halt to all the fun and fantasticness surrounding standard graduation.
But what could I do about it? My kid wasn't even in school anymore!
I did the only thing I know how to do. I took photos. Offering up my services anyone graduating from high school or college to come and have a few minutes of fun with me and my camera at Gilman Park here in Exeter didn't change the world, but it left these folks with some fun memories in an otherwise ridiculously indescribable time of their lives. I met some new faces, and also reconnected with some of my NH Senior Picture peeps.
It was SO much fun and It was incredibly touched when one graduate took the time to write me this sweet Google Review.
I had my college graduation portraits done by Melissa Koren, as a special for the class of 2020. She truly took this opportunity and made one senior feel incredibly special! She was incredibly kind, professional and made someone who went in feeling anxious and lacking confidence feel stunning! The pictures are incredible! I'm at a loss for words. I truly can't thank, and recommend, her enough!

AS
NH Graduation Photos. Wedding, Family and Newborn + Brand Photographer Melissa Koren Photography photographs good people. (How's that for overuse of a word!) This NH based photographer provides a relaxed, outside the box approach where the value is put on fun and efficiency. Wonderful, loving, quirky, sassy, laughing, fantastic, and often cheeky people like you. Photos for you! You are good people! Microweddings, Intimate NH LGBT Wedding photography, Adorable MA Newborn photos, ME Engagement Picture Sessions, Seacoast NH Family photographer.
Based in Exeter, NH, Melissa Koren Photography works in New Hampshire, Maine, Massachusetts, and anywhere you'll have me! Outside the box, fun, photography for good people. Good people like you! NH, Maine & Beyond. You can see more of my work online at melissakoren.com and also on Facebook and Instagram! If you'd rather contact me directly, please email me at melissa@melissakoren.com.
There are adventures to have and memories to keep so let's get to it!