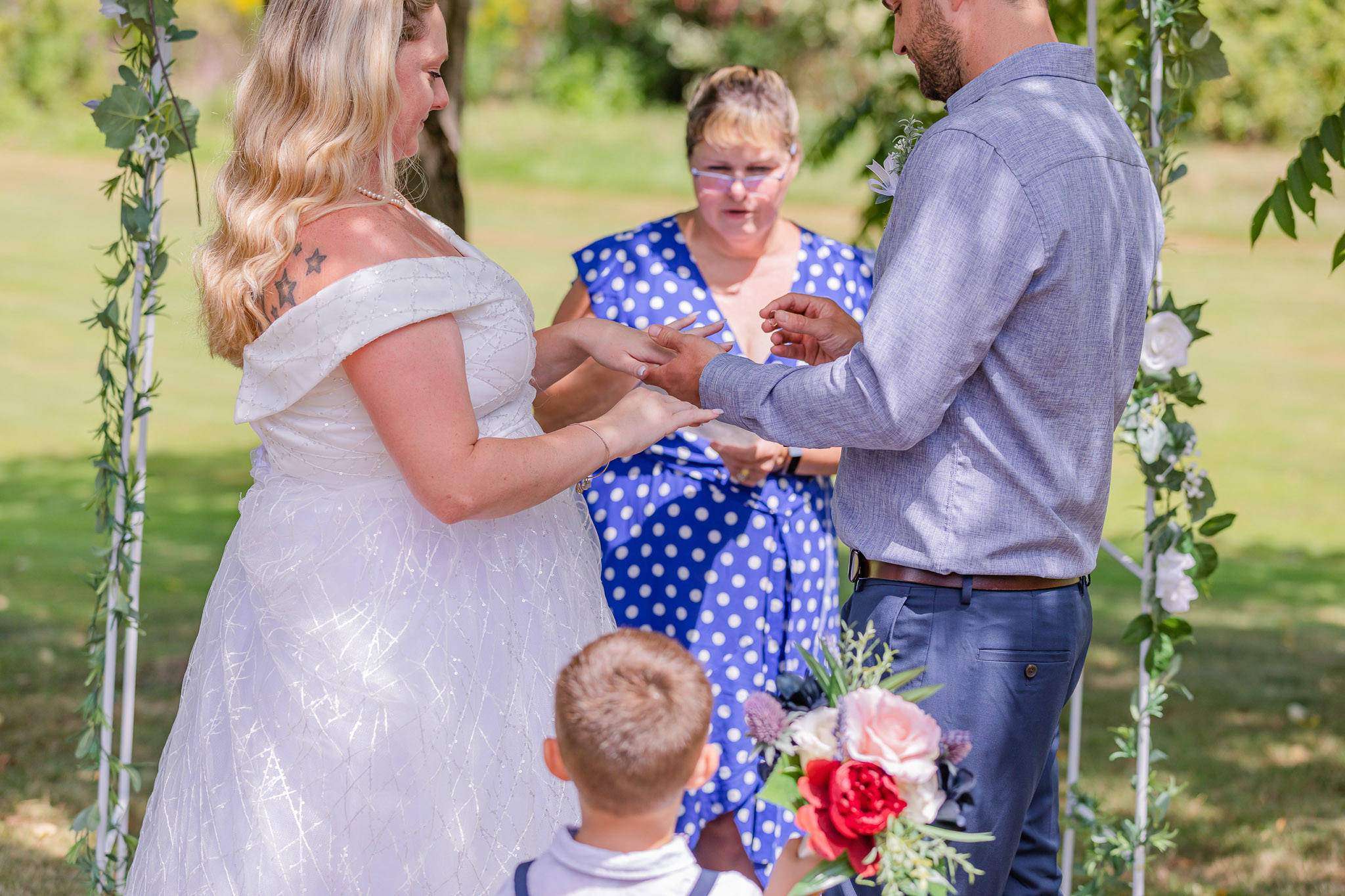 As he should, I mean no one should upstage the Bride, but when you're the adorable son of the bride, you're just as important. This NH Pandemic Wedding was an intimate gathering of family, officiated by the mother of the groom, and had a wedding party of one. That sweet little boy in the bowtie.
He was the ring bearer, acting best co-man (along with the dressed-up puppy), walked his mother down the aisle, carefully witnessed the ceremony from the primo front row spot and even helped me coordinate some of the family photos. I love a kind sir who knows how to get things done! ?
It was the a perfect ceremony, and then family photos on the gorgeous property. And the tears <3. Even if the 'production value' of a wedding is not the Taj, the feelings are just as monumental. Sometimes more so. There's no need for all the distractions when you have this much love.
Congratulations, friends! May you live happily ever after!
NH Pandemic Wedding, Family and Newborn Photographer Melissa Koren Photography photographs good people. (How's that for overuse of a word!) This NH based photographer provides a relaxed, outside the box approach where the value is put on fun and efficiency. Wonderful, loving, quirky, sassy, laughing, fantastic, and often cheeky people like you. Photos for you! You are good people! Microweddings, Intimate NH LGBT Wedding photography, Adorable MA Newborn photos, ME Engagement Picture Sessions, Seacoast NH Family photographer.
Based in Exeter, NH, Melissa Koren Photography works in New Hampshire, Maine, Massachusetts, and anywhere you'll have me! Outside the box, fun, photography for good people. Good people like you! NH, Maine & Beyond. You can see more of my work online at melissakoren.com and also on Facebook and Instagram! If you'd rather contact me directly, please email me at melissa@melissakoren.com.
There are adventures to have and memories to keep so let's get to it!