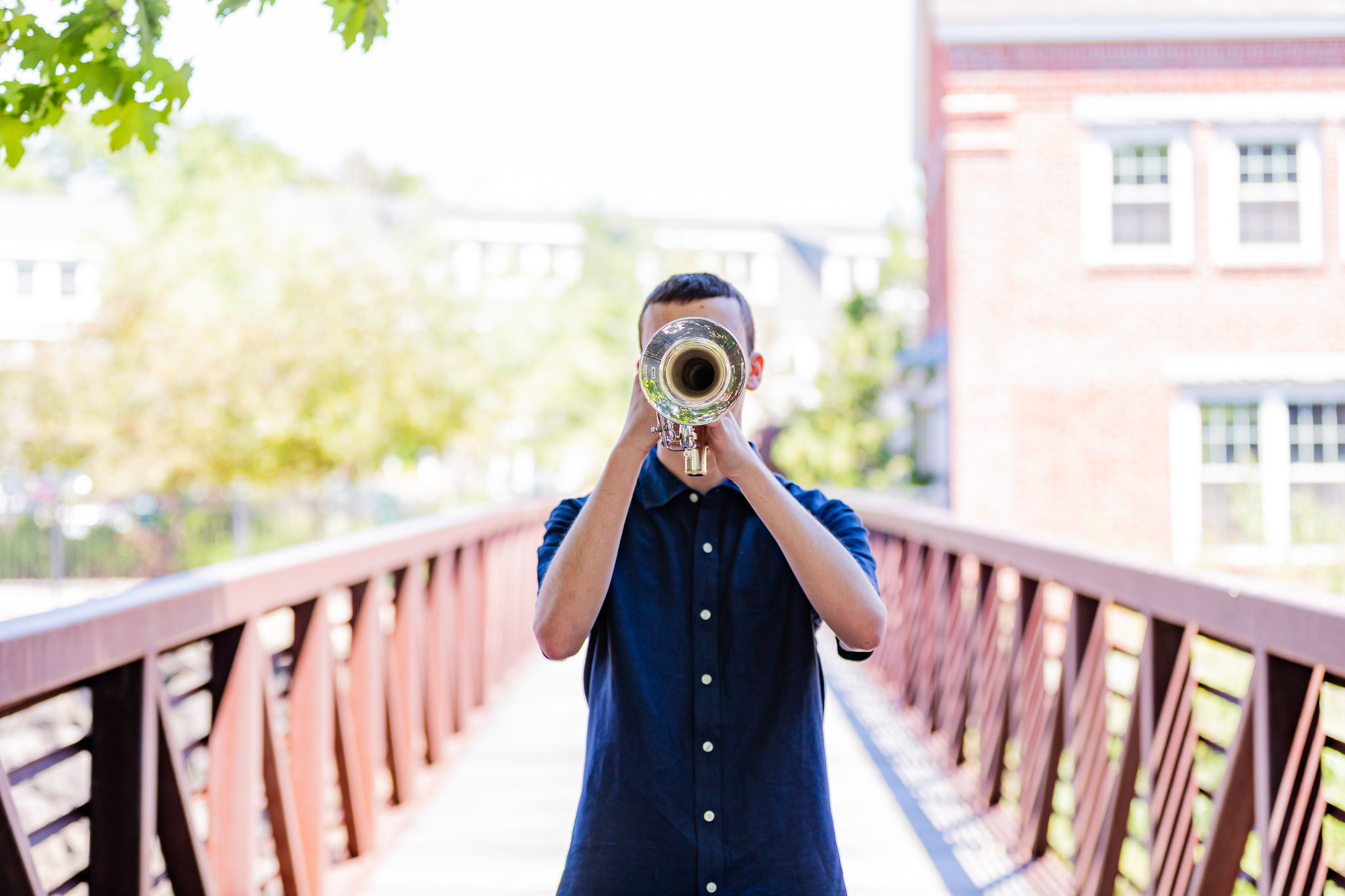 It's been ages since I've done NH Senior Yearbook Photos for a trumpet player and their trumpet!
It's a little weird to think that the seniors I photographed that year are very close to 29/30 at this point. Which is how old I was when I started taking photos!
These Class of 2021 Grad and their respective parents (aka sherpas for trumpets, cases, mask, changes of clothes, and anything else that may be needed!) met me separately at the Newmarket Mills and weaved in and out of it's many glorious features and textures.
NH Senior Yearbook Photos – Wedding, Family and Newborn + Brand Photographer Melissa Koren Photography photographs good people. (How's that for overuse of a word!) This NH based photographer provides a relaxed, outside the box approach where the value is put on fun and efficiency. Wonderful, loving, quirky, sassy, laughing, fantastic, and often cheeky people like you. Photos for you! You are good people! Microweddings, Intimate NH LGBT Wedding photography, Adorable MA Newborn photos, ME Engagement Picture Sessions, Seacoast NH Family photographer.
Based in Exeter, NH, Melissa Koren Photography works in New Hampshire, Maine, Massachusetts, and anywhere you'll have me! Outside the box, fun, photography for good people. Good people like you! NH, Maine & Beyond. You can see more of my work online at melissakoren.com and also on Facebook and Instagram! If you'd rather contact me directly, please email me at melissa@melissakoren.com.
There are adventures to have and memories to keep so let's get to it!