After a stunning Exeter NH Engagement session, I was completely sure that Kat & Andy's wedding would be spectacular.  I sent out their pre-wedding worksheet and the question was – Anything else I should know?  The answer was exactly everything I love about my job. We're both really simple and down-to-earth kind of people. Family is really important to us. We're not planning a big budget shindig. It will hopefully be relaxed, fun, and most-of-all romantic!! <3  And was this NH Spring Farmhouse Wedding ever full of fun, family and romance!  The day started off with a dozen red roses, plus one artificial rose with a card that read "I'll love you until the last rose dies" – If that's not romantic, I don't know what is!
Here are the layouts from their stunning wedding album!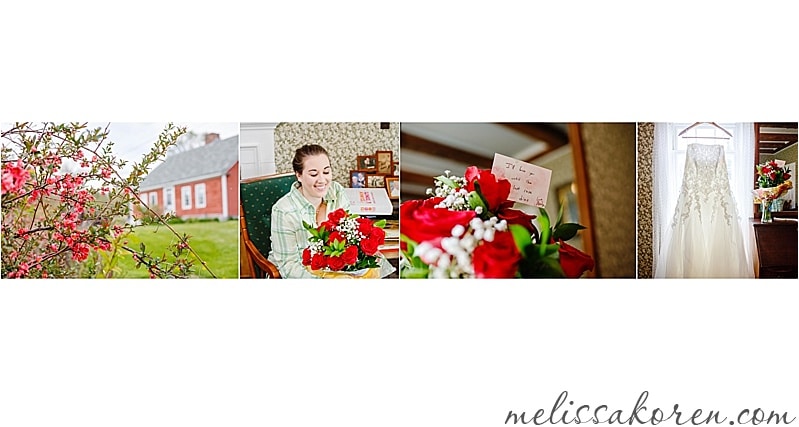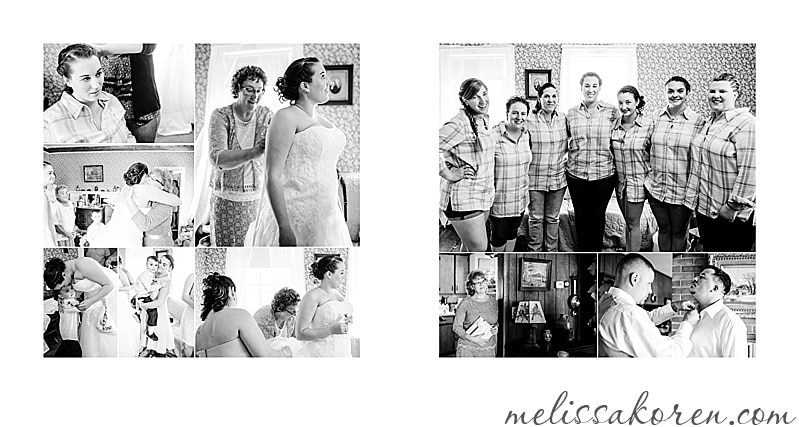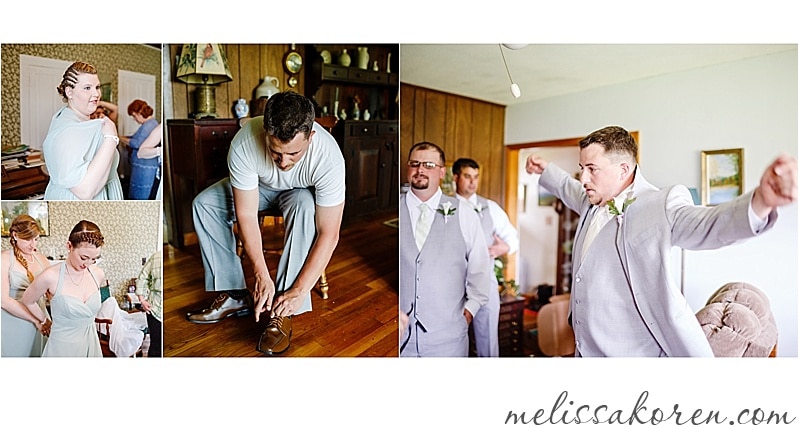 cowboy boots!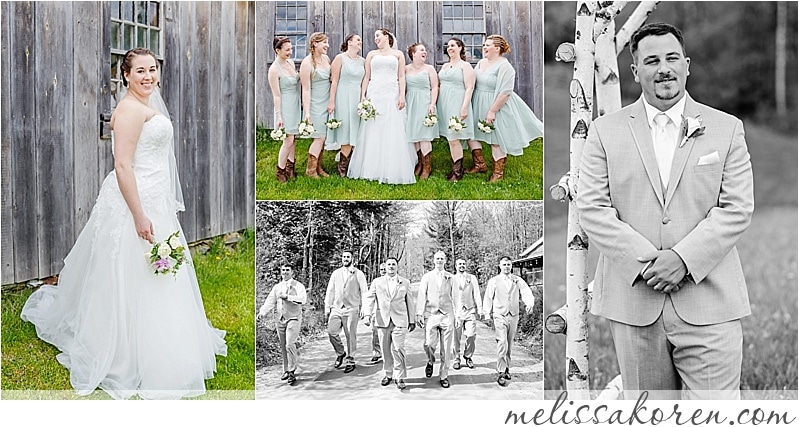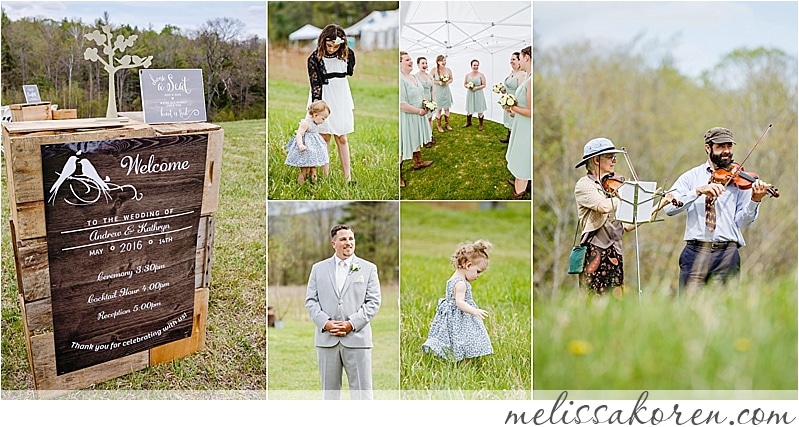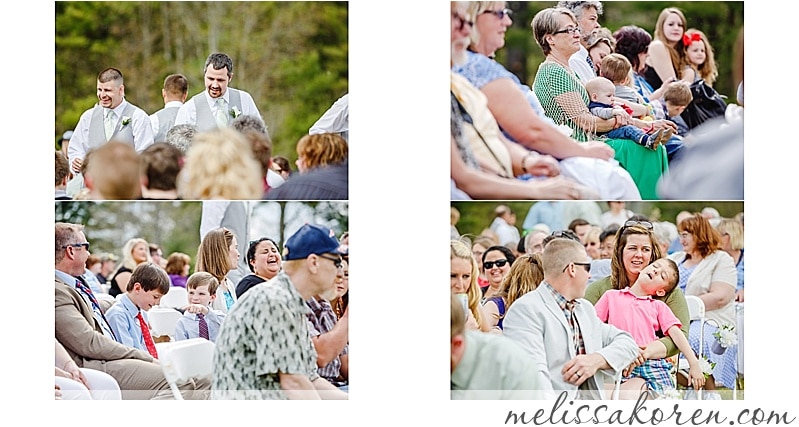 There were a million and 10 things I loved about Kathryn & Andrew's wedding plans, but having their grandmothers as the flower girls was the best of the best.  I totally teared up as I watched them so joyfully clinging to the arm of a handsome young man and throwing petals down the aisle!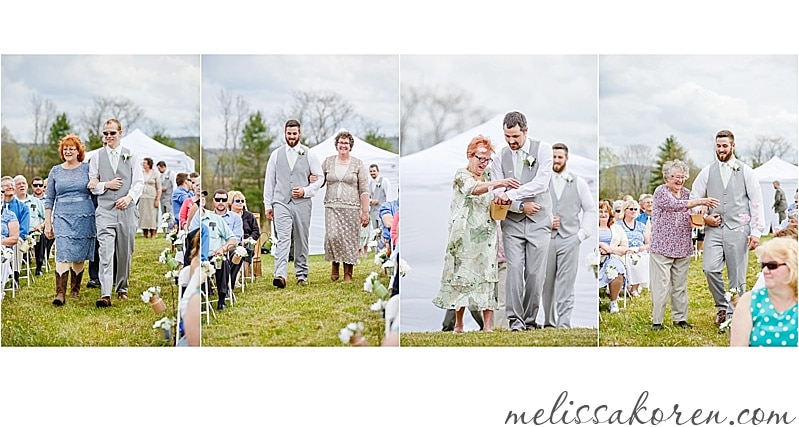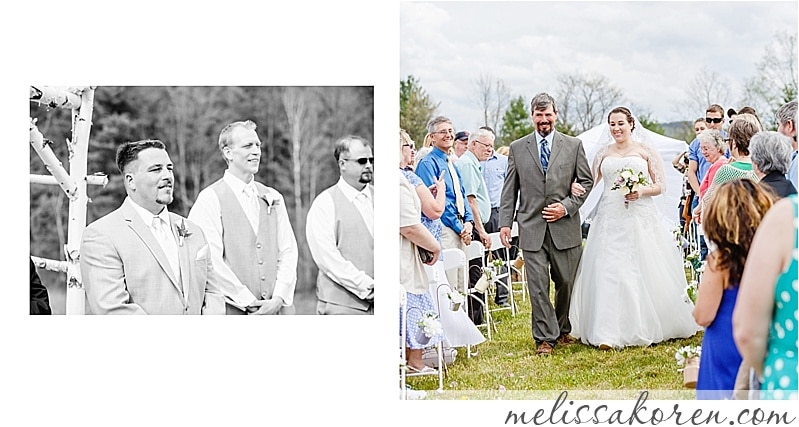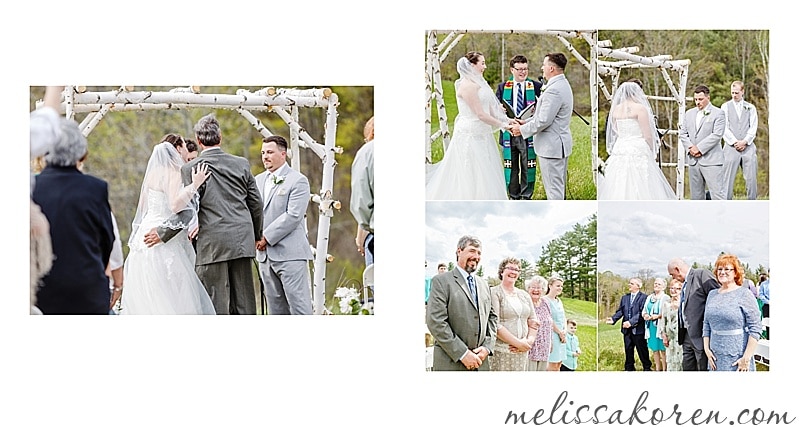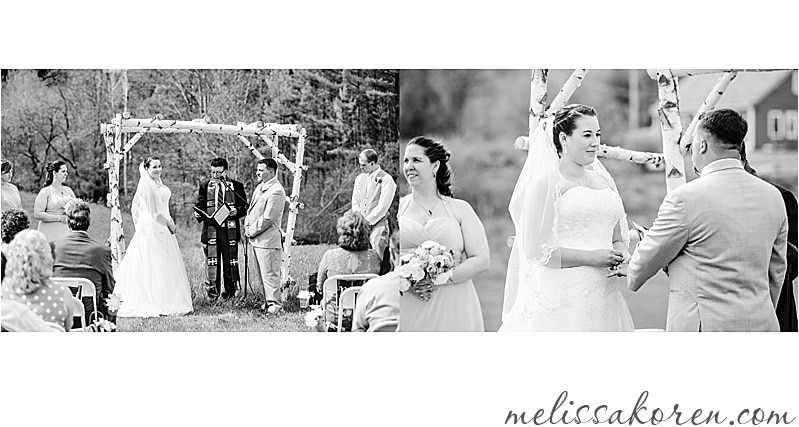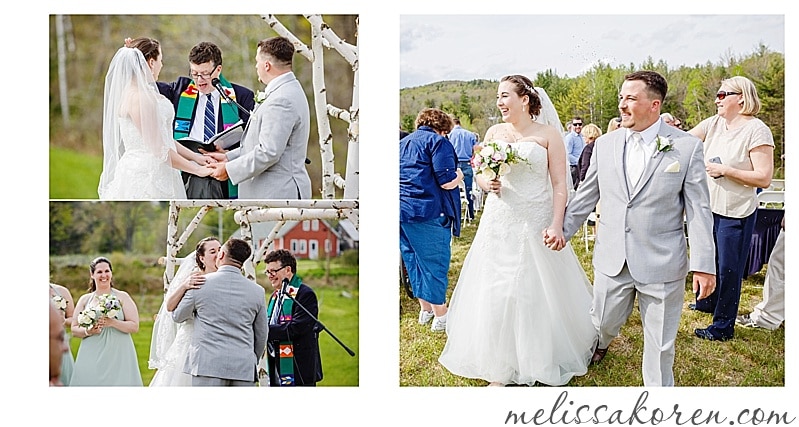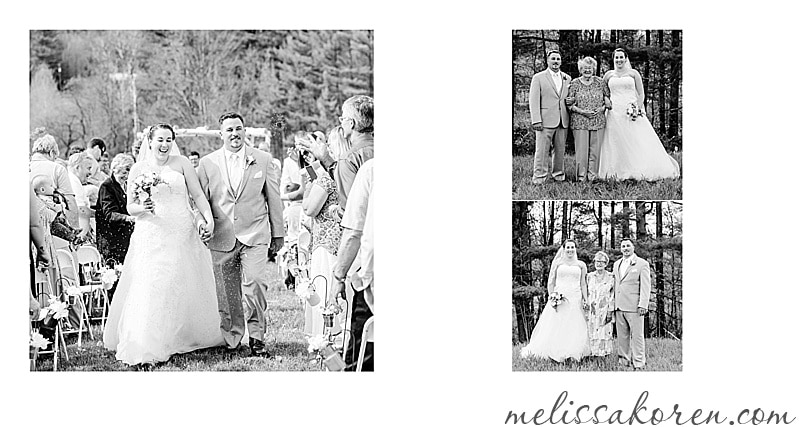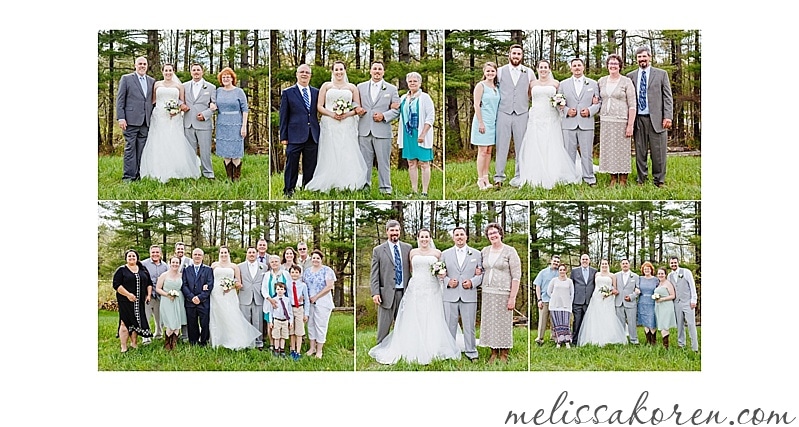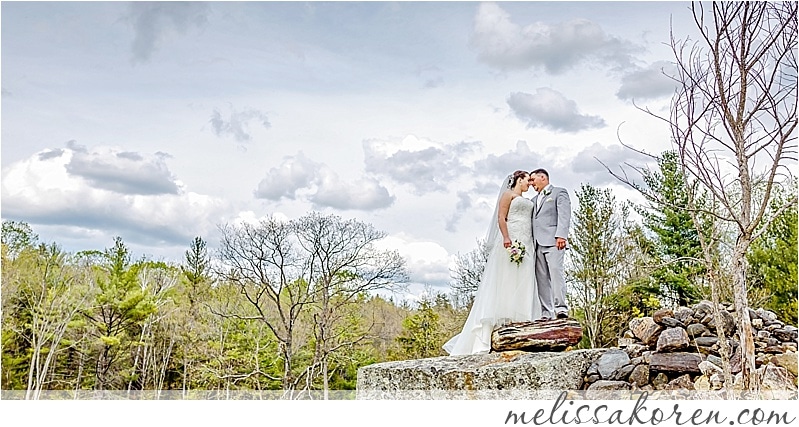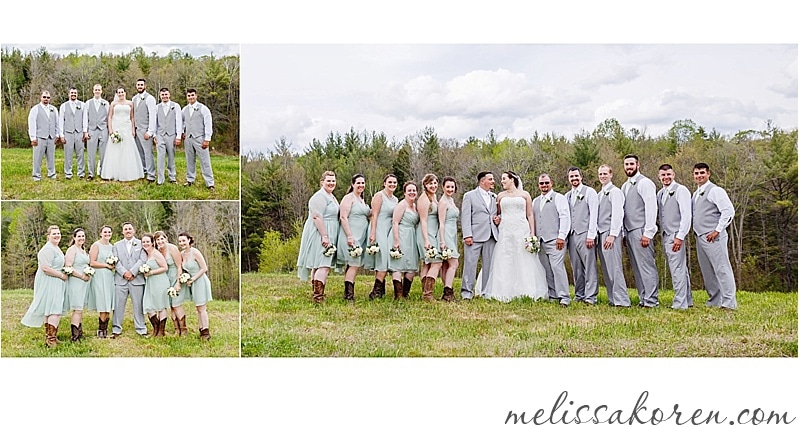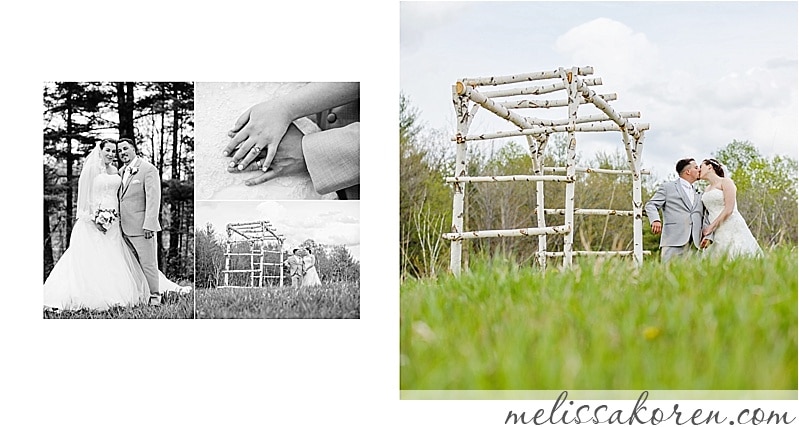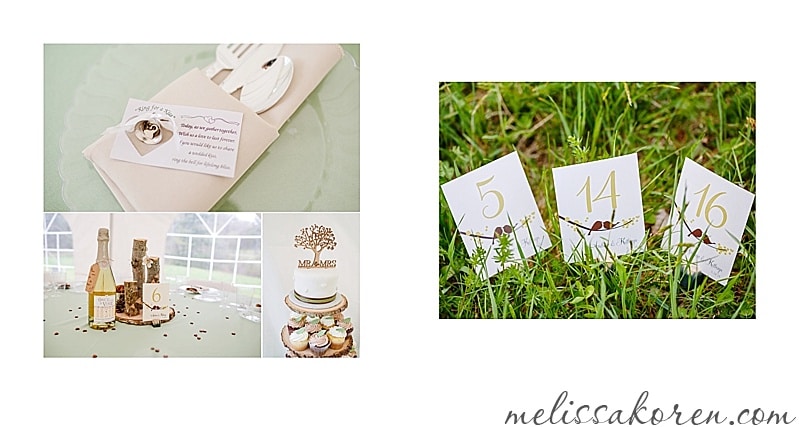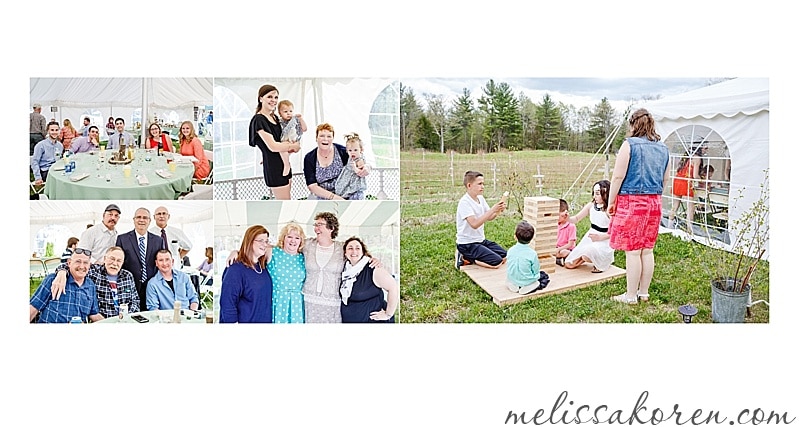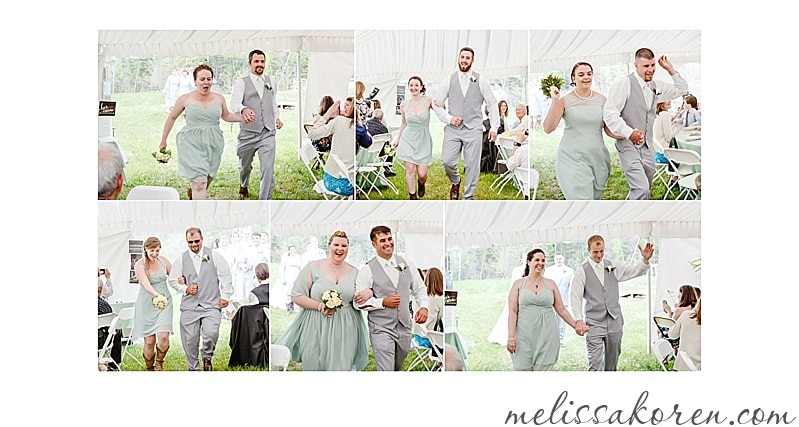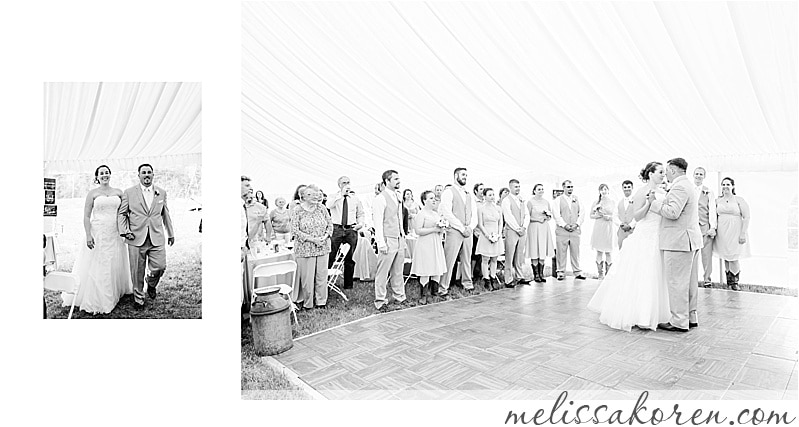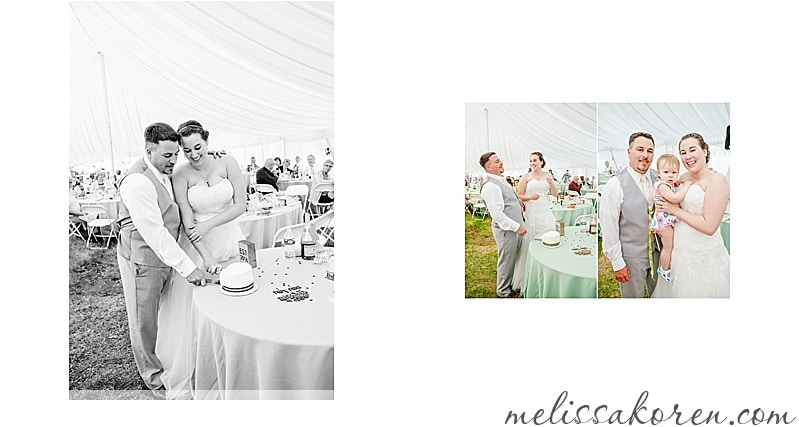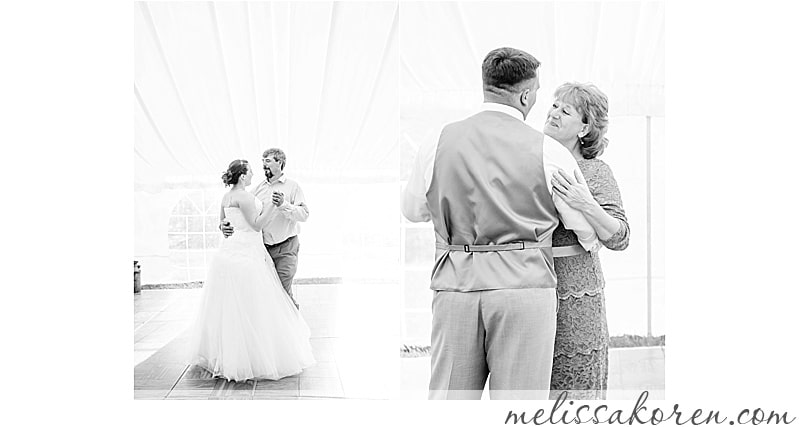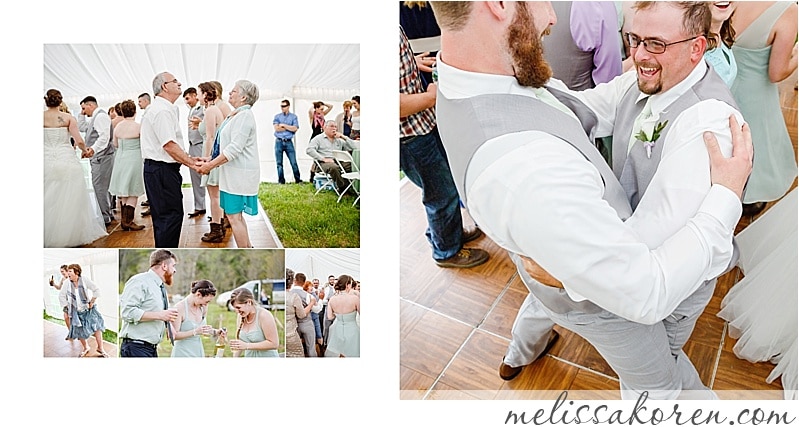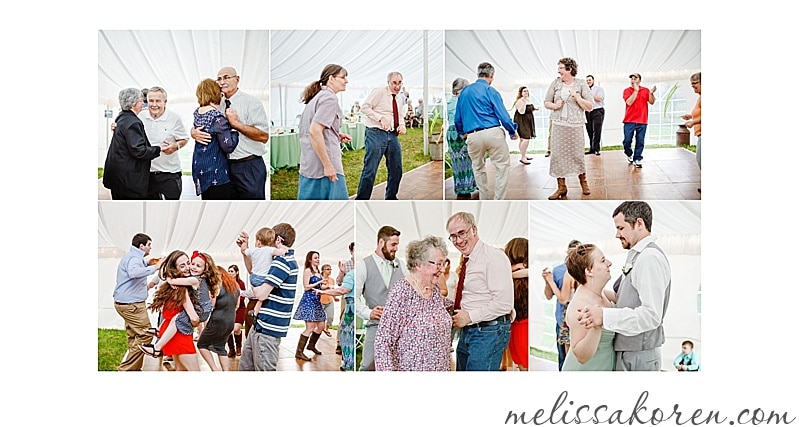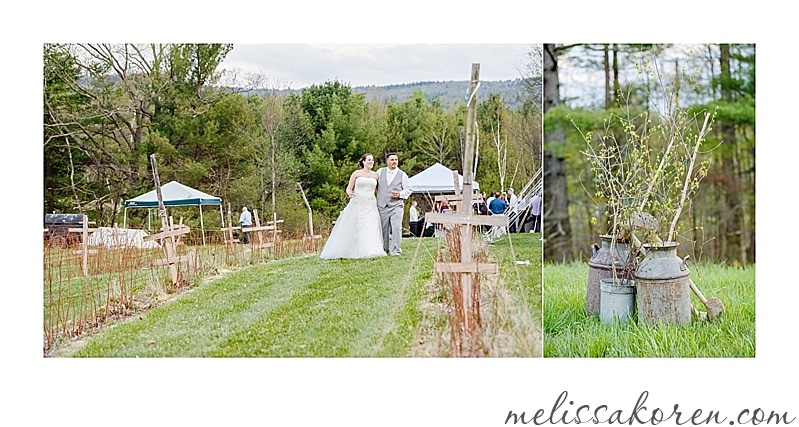 It was the epitome of perfect from start to finish.  Many thanks to them for their WeddingWire review!
Melissa had shot a wedding for a friend of ours a couple years earlier, and I knew from the second I saw her photos that I wanted her to be our photographer. She is a genius at capturing real "moments". It was super easy to get in touch with her and book her services. One of my favorite parts of the whole process was that she is very up-front with her pricing, and it is very reasonable. The booking process was completely stress-free. My husband (who hates posing for pictures) and I had a blast at our engagement shoot, and we are in love with the pictures!

As for the wedding, Melissa and her assistant went above and beyond. They were constantly snapping very thoughtful photos, but Melissa still somehow managed to help everybody get ready on time, bustle my dress, and be totally fun to hang out with. She really played a huge part in keeping things running smoothly all day. Her skill and professionalism were essential in making sure we had time for every photo we could have ever wanted during the cocktail hour. We can not wait to see our photos which we know will be absolutely breathtaking!!
Rev. Dr. Peter Howe
Caterer Mack's Pig Roast
And in conclusion – the obligatory SEO. Maine and NH Spring Farmhouse Wedding + engagement photographer, Melissa Koren Photography, photographs good people. Wonderful, loving, quirky, sassy, laughing, fantastic, and often cheeky people like you! You are good people! There are adventures to have and memories to keep so let's get to it! If you're in love in New Hampshire and looking for a photographer for your NH Spring Farmhouse Wedding, you can see more of my work online at melissakoren.com and also on Facebook. If you'd rather contact me directly, please email me at melissa@melissakoren.com