The way to my heart? Good, solid, words. (grammar is not my strongest suit, but words – words I love) Stephanie & Mike sent me an email inquiry that included this paragraph "We're planning to have a group of about 130 people at the MVG's Crystal Ballroom/Fountain View Terrace for a vintage inspired, old-Hollywood type bash. I think the style will be juxtaposed well with the antics of our families and friends!"
Not only was I excited at the prospect of another Mountain View Grand Wedding, and a vintage Hollywood bash, I loved their excitement about antics, and their use of my favorite word – juxtaposed!
They decided on Prescott Park for their engagement photos and the weather was JUST RIGHT.  It was about 97 billion degrees inland, but there was a lovely coolness and sea breeze on the water!
These two are are so charming. They're sweet and romantic and hilarious.  They have that slightly warped sense of humor that's right up my alley…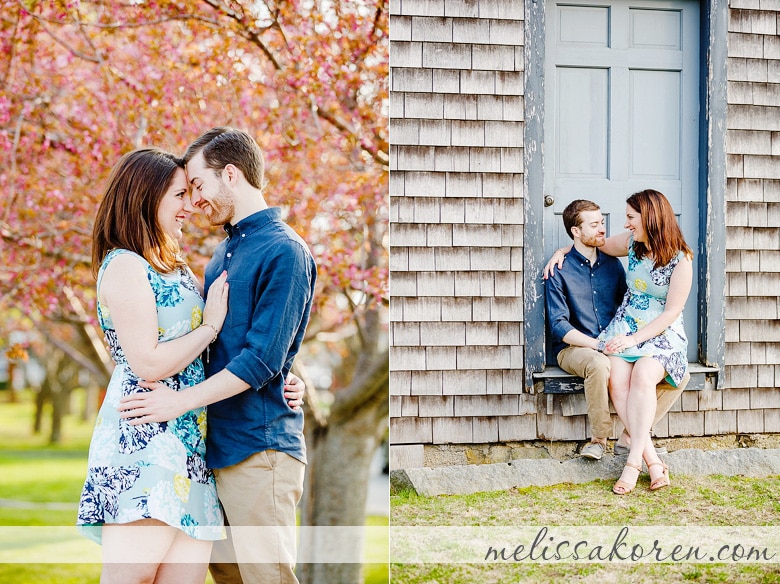 Case in point – we walked to the end of the pier and right there, in all it's glory, was inscribed "I Love Tha B*tch" and that reminded them of a fantastic story and they wanted their picture taken with it.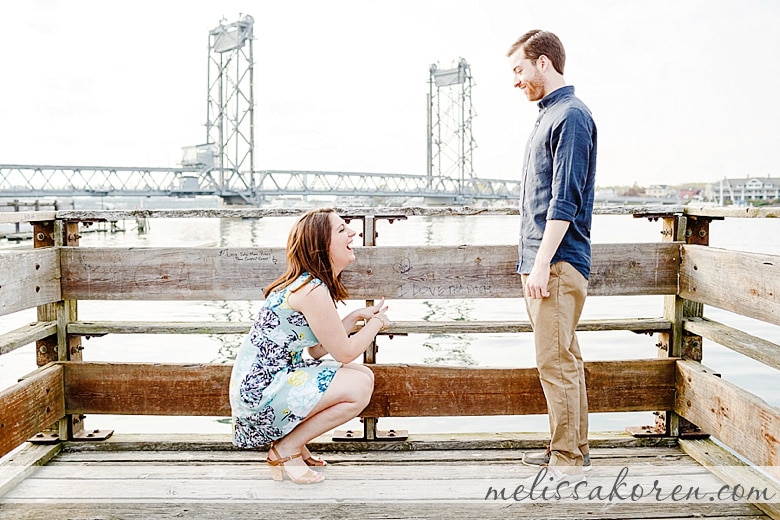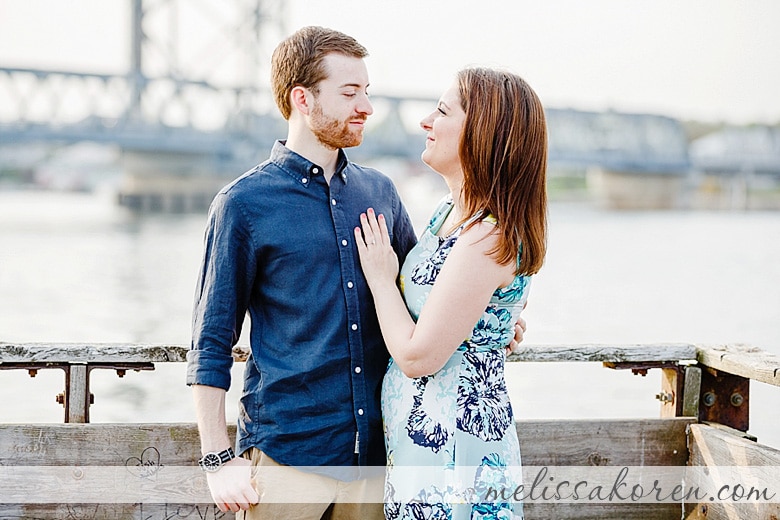 I often ask couples to rest their foreheads together.  But sometimes I forget to tell them to close their eyes first and the resulting cyclops action is always good for a laugh.  (Ok, sometimes I forget to tell them on purpose, you caught me)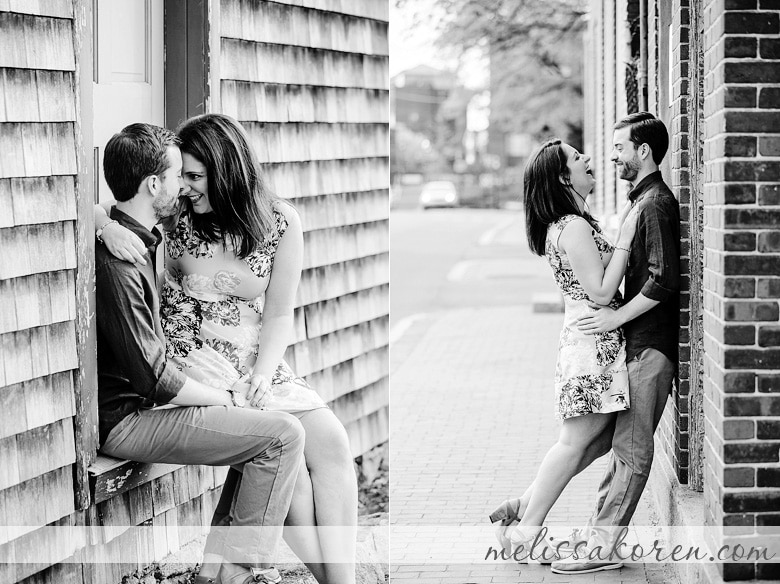 We were a little early to the park for any good ground coverage, but the green leaves and crazy branches still rocked.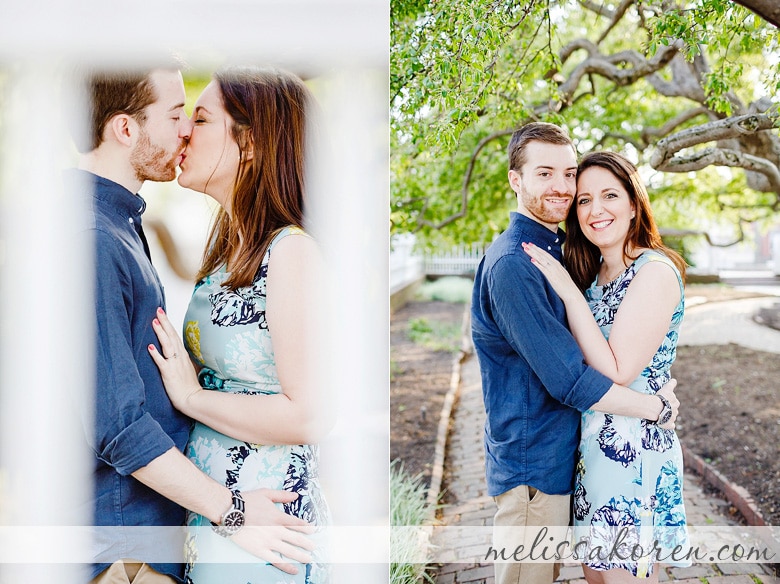 The street side gardens were amazing however! Steph's dress coordinates perfectly – and Mike's watch is just really cool.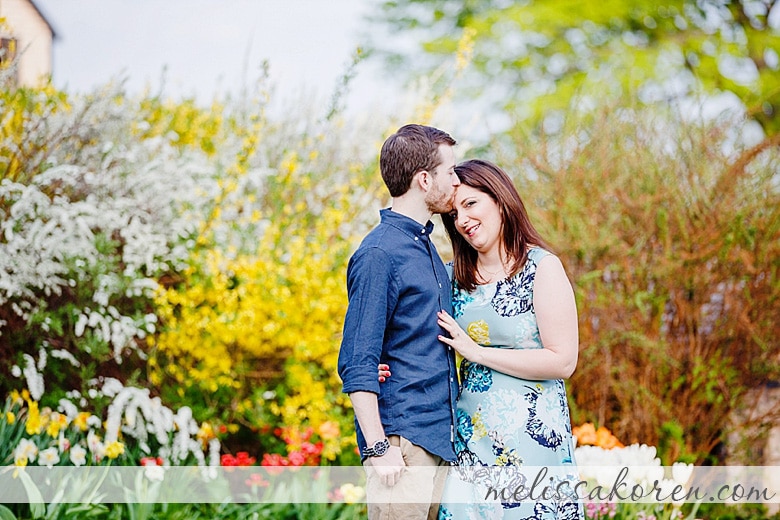 We walked through the streets a little bit and found a great orange door that matched Steph's nail polish and some of my favorite steps in town – great color and great light!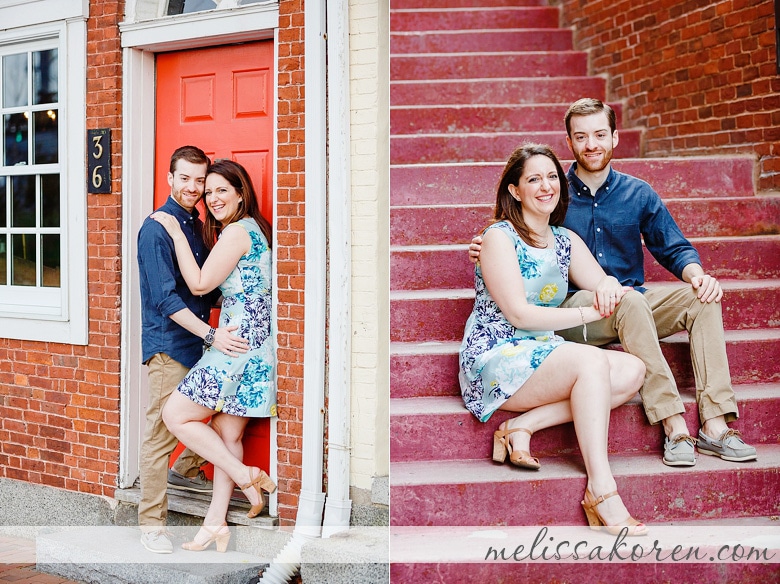 Then – we found this. AYFKM!? It's just a random garden patch in an office park but the light was coming through perfectly, and even though the bushes were a little stinky, they blocked it all out and found the perfect moment.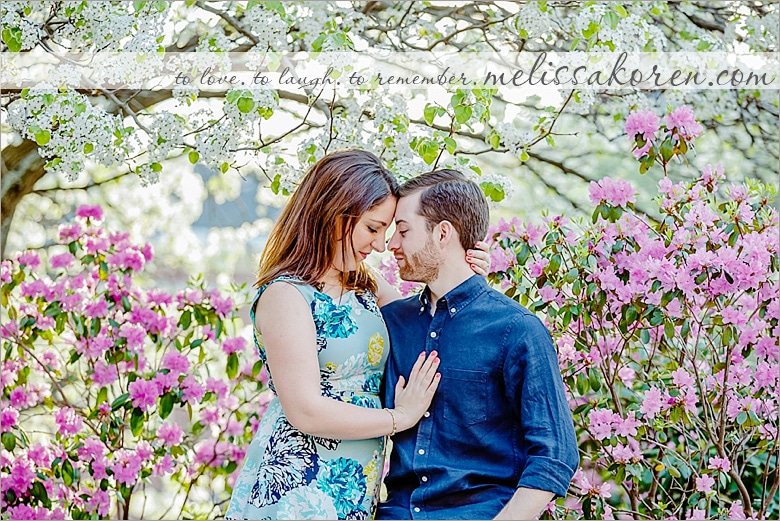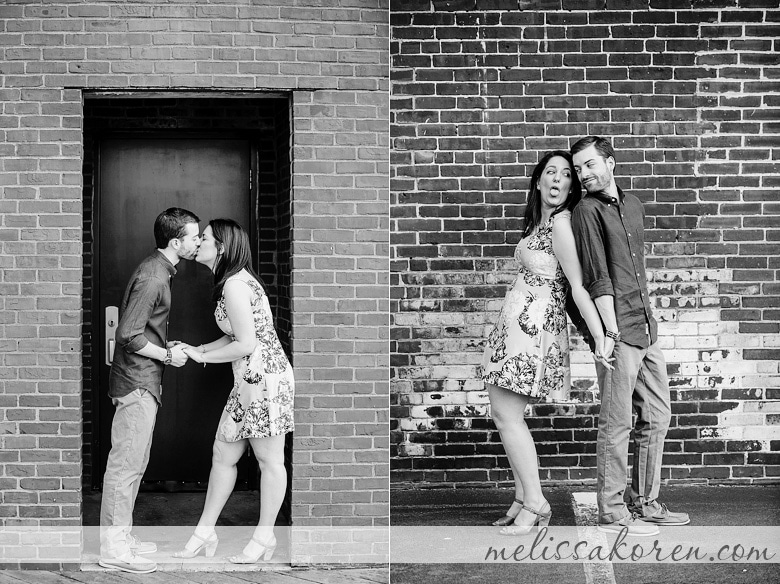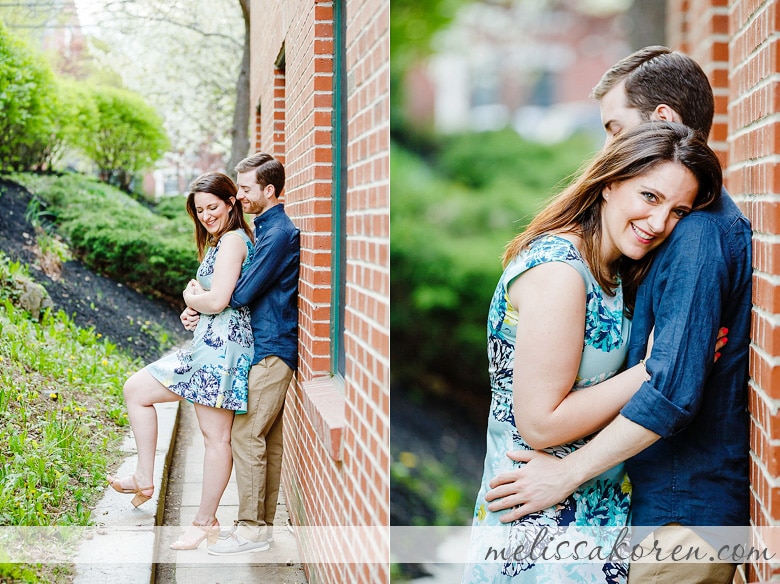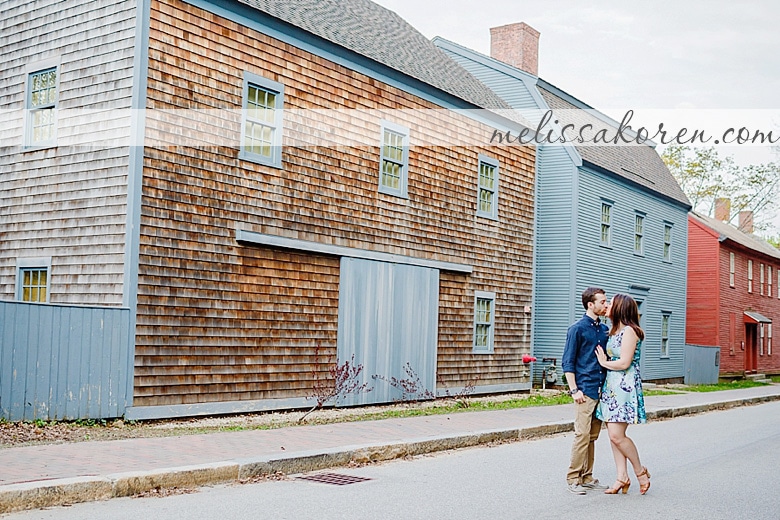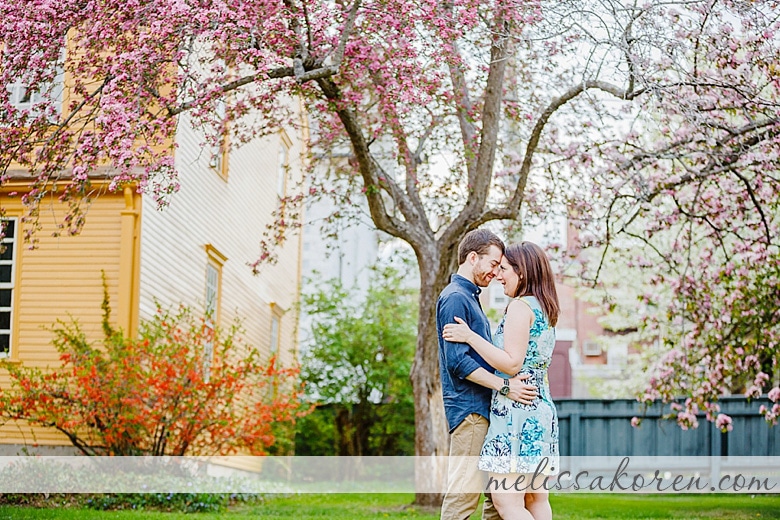 The sun was getting lower and it was just about time to wrap up – but – 
Stephanie had a custom shirt made celebrating the wedding!  She's a tiny little thing though, and her new last name is so long she needed to do her best Leo in Titanic impression to get the whole thing visible 😉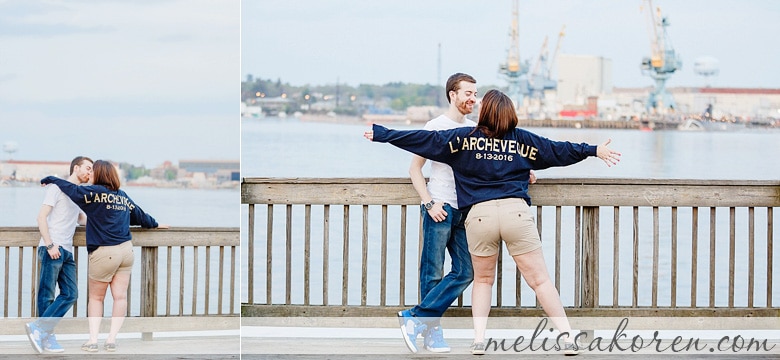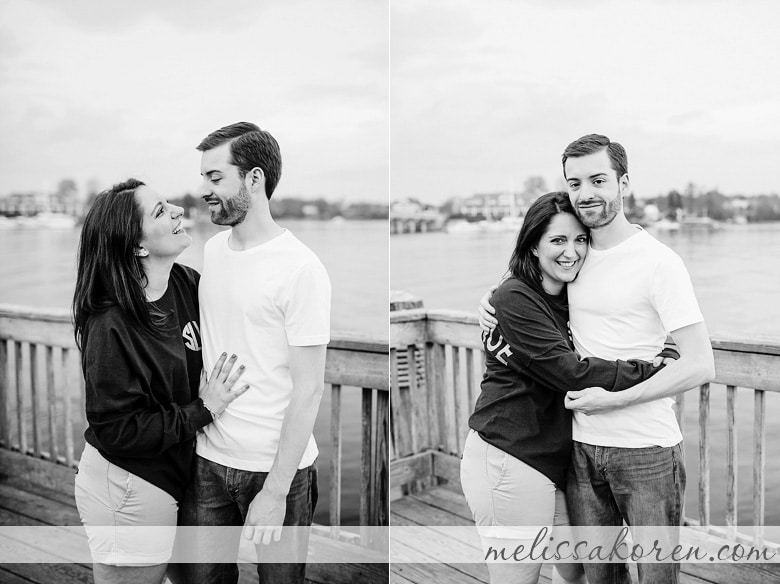 After delivering the photos to them I received a one line email that read I'M TOO EXCITED TO TYPE To which I of course I promptly responded #bestemailever – their wedding is still a while away, but I'm already extremely excited to hang out with these guys again!!