After Part I and my over indulgence of lassi we retreated to Prabmeet's hotel suite for a little down time. After regrouping my equipment and backing up the mornings photos it was time to get back to it. The hair & makeup artist (who I also found out did the amazing henna) had arrived and was working on transforming Prab for her evening look.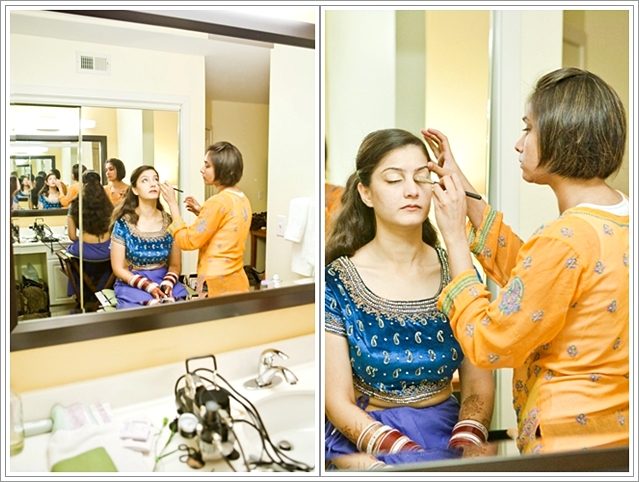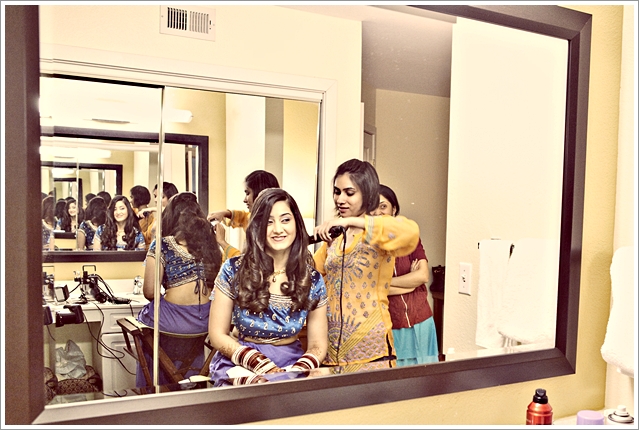 She skilfully applied the bindi and then I watched in awe as she gracefully folded and draped the sari.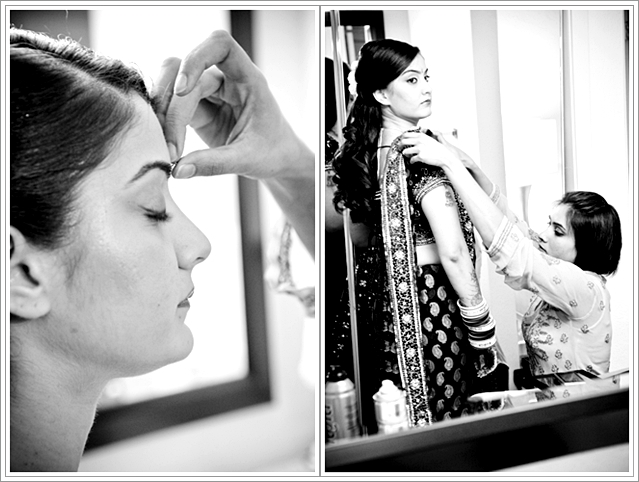 When I first met with Prab & Sandeep to talk about photography he was very dapper and clean-cut, he explained that he would need to grow out his beard for a few weeks before the ceremonies and during our down time he (gladly) got to shave again. I love love love their coordinating colors.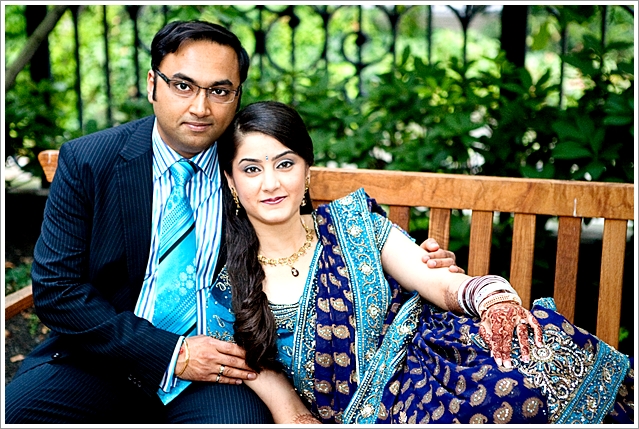 They had a friend chauffeur us to Post Office Square in Boston. The gardens and architecture there so lovely! We quickly knocked out some (of my favorite ever) portraits and jumped back in the car to head to the reception.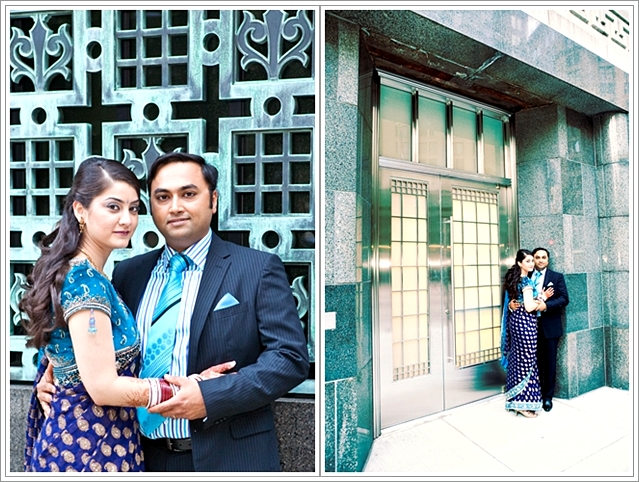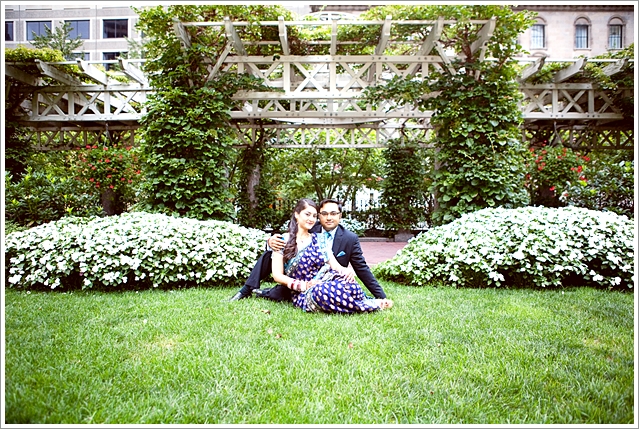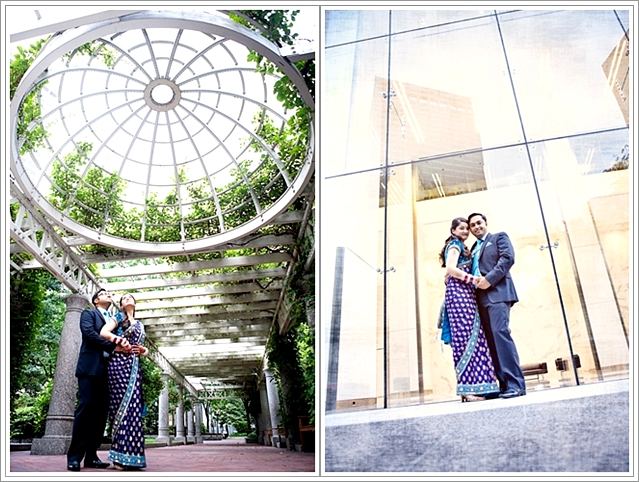 No really – these rank up there for my most favorite shoot ever.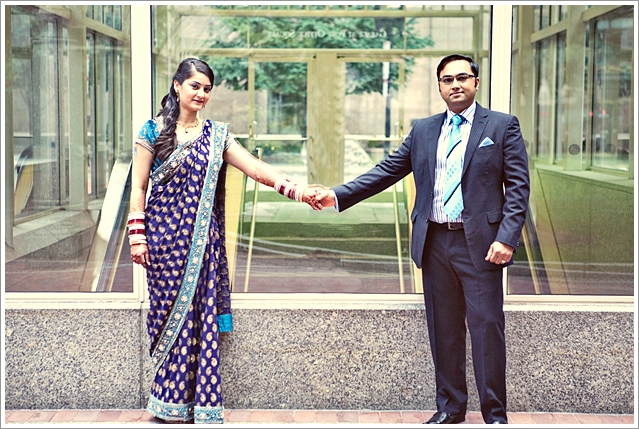 Then we headed back to the Davinci Restaurant for an unbelievable evening of dancing, laughter and some of the most amazing food I've ever had.
Simple, elegant details to not overwhelm the decor of this wonderful restaurant. The window to the open kitchen is a great touch and I watched them present
one plate after another more delectable than the first.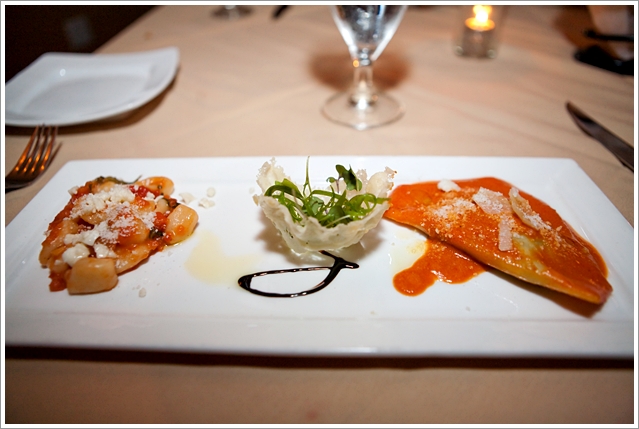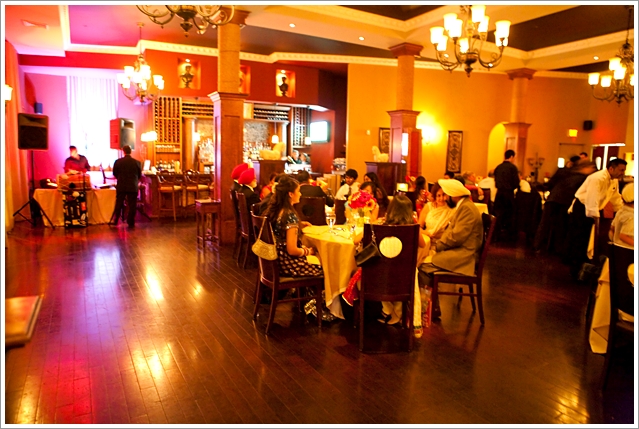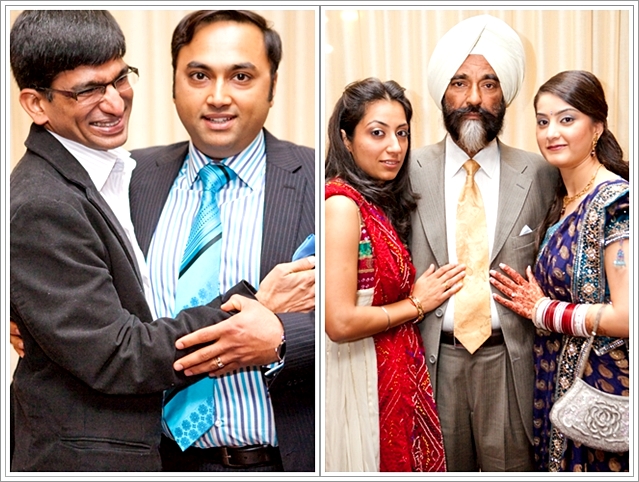 After dinner the dancing began and I'm not sure it ever stopped!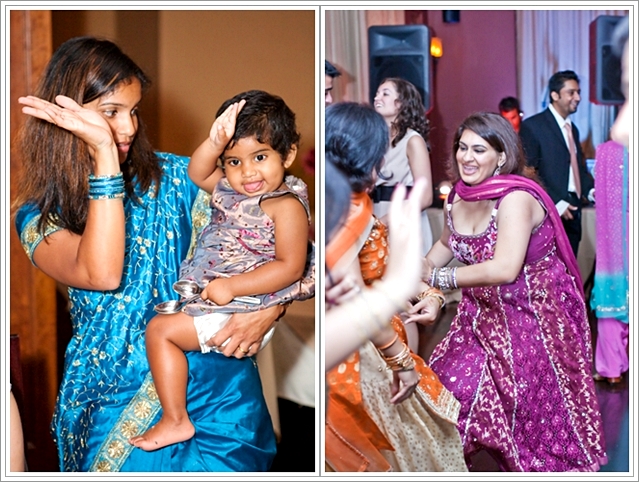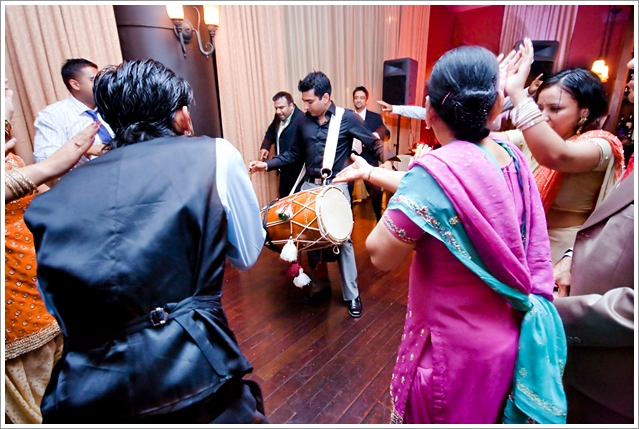 A few people didn't dance the whole time,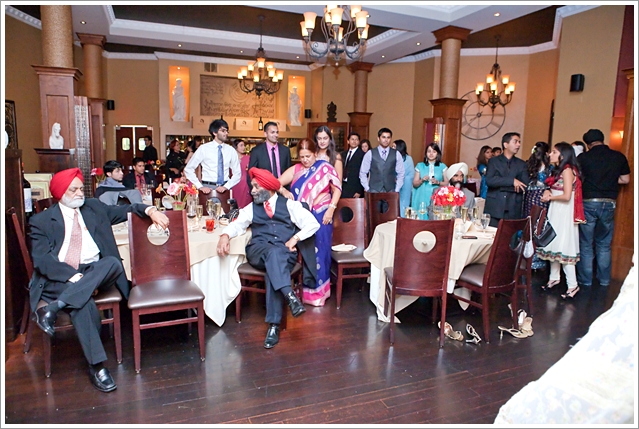 but others didn't stop once!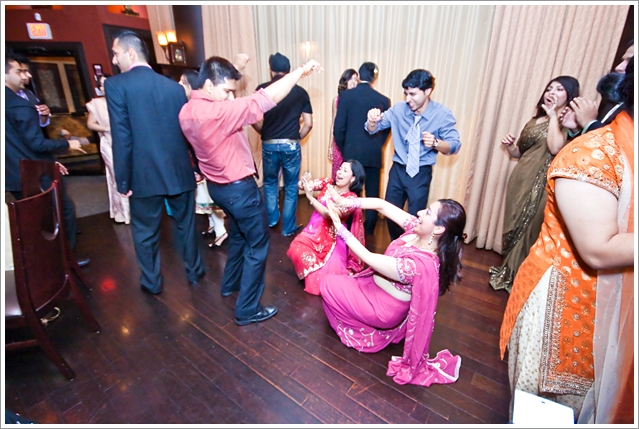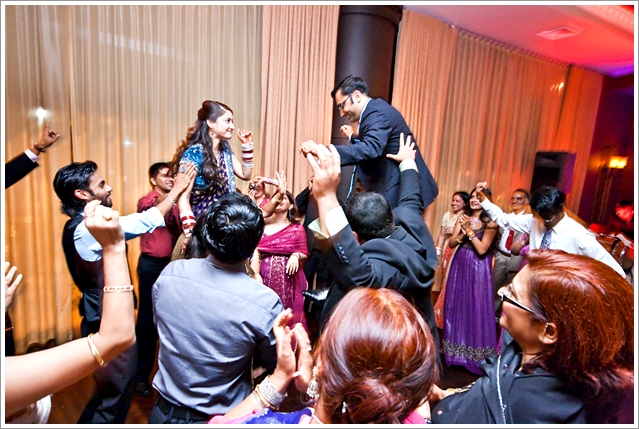 I took my leave of this celebration shortly before midnight exhausted and exhilarated. And then my GPS died and I had to get lost in Yonkers.. or no no, near Fenway, at the end of a game. Either way I was unamused but nothing could take away the awesomeness of the things I'd expereinced (and eaten!)
Prabmeet & Sandeep, Thank you for affording me this opportunity! It was a wonderful experience and I'm so glad that I got to be a part of it.
~Melissa Koren