In Rachel & Jason's engagement shoot post, I boldly stated "Rachel may well be the best thing that ever happened to Jason".  I'm positive that it is true.  It was finally wedding day for these two and after I finished Nicole & Jay's e-shoot I cleaned up, charged up & headed over to the Ashworth to meet Rachel.
Hello dress. You're lovely!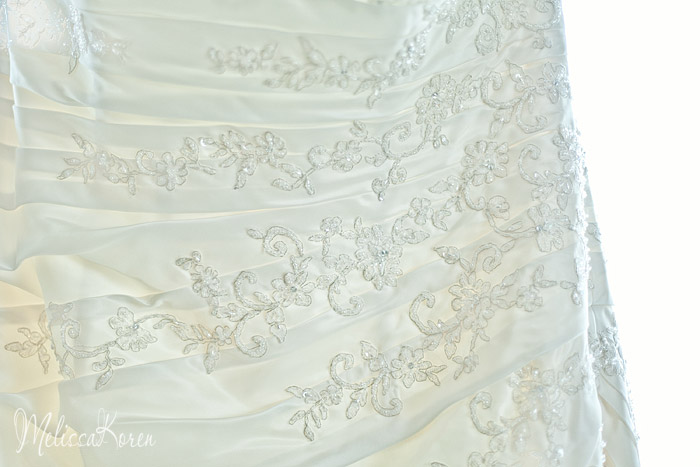 Jason is part of the Air National Guard so Rachel had a little surprise for him to go with her "something blue".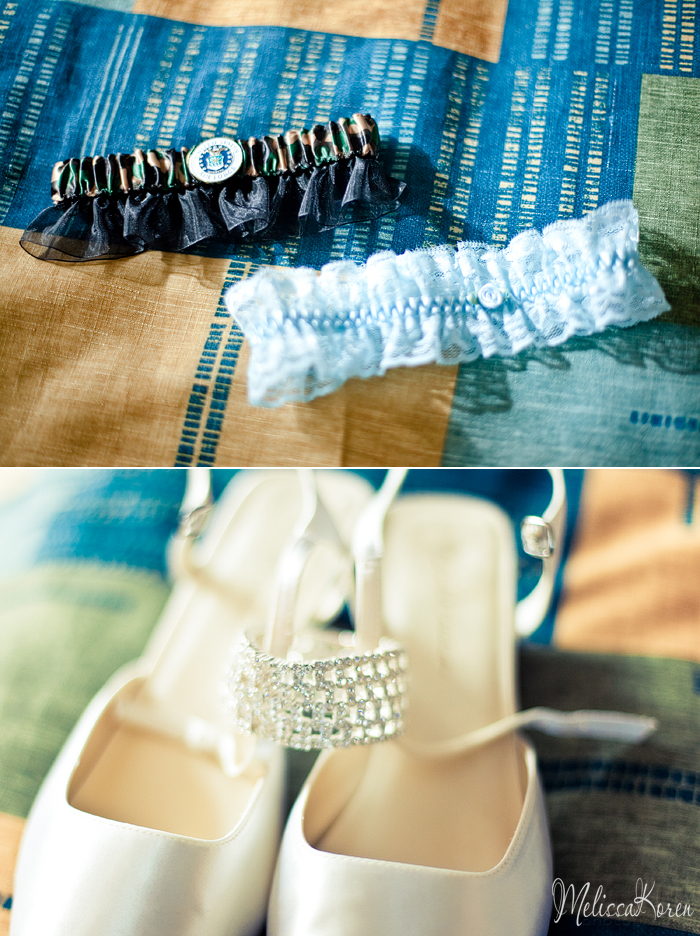 Strike a pose. 
The flower girls were ADORABLE.  I couldn't get enough of their dark eyes & curls!  This little one was very very very intent on helping with the dress.  She did a great job!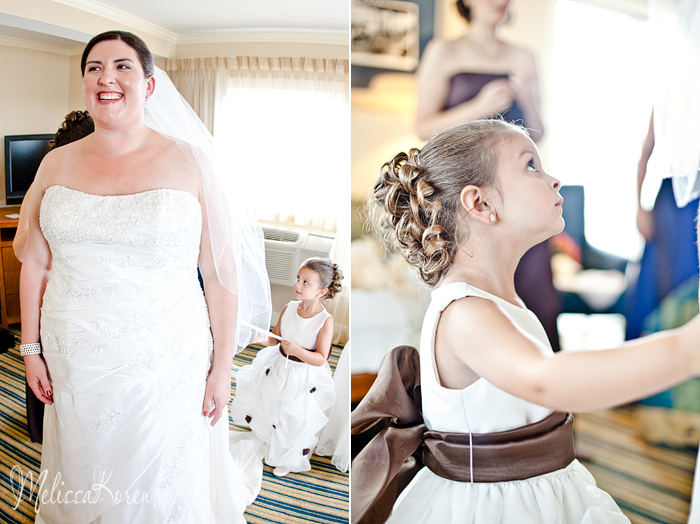 But it was definitely a team effort. 🙂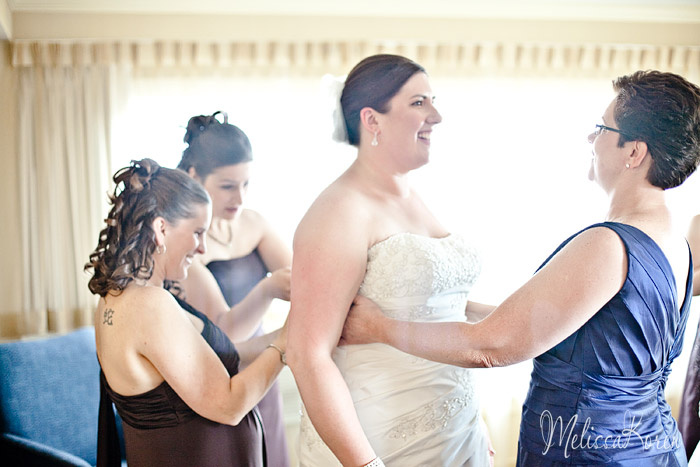 Perfection!  And the colors in the flowers are just stunning.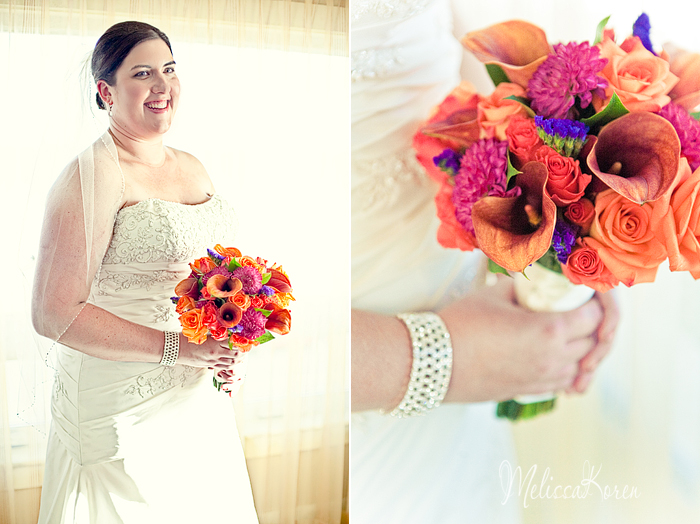 Off they go!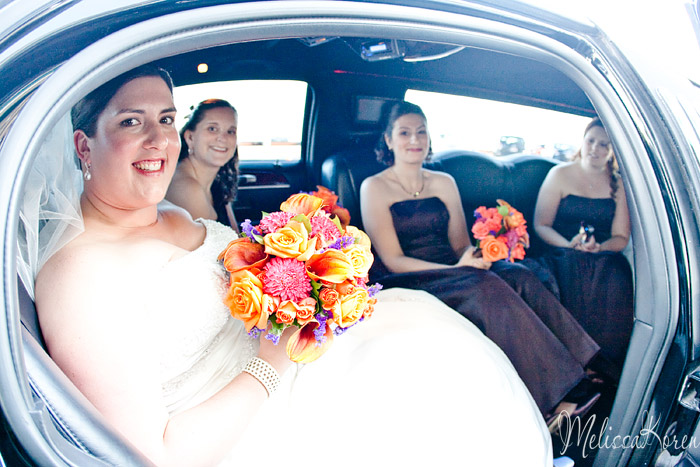 And off I went and found Jason patiently waiting. (And looking very dapper!)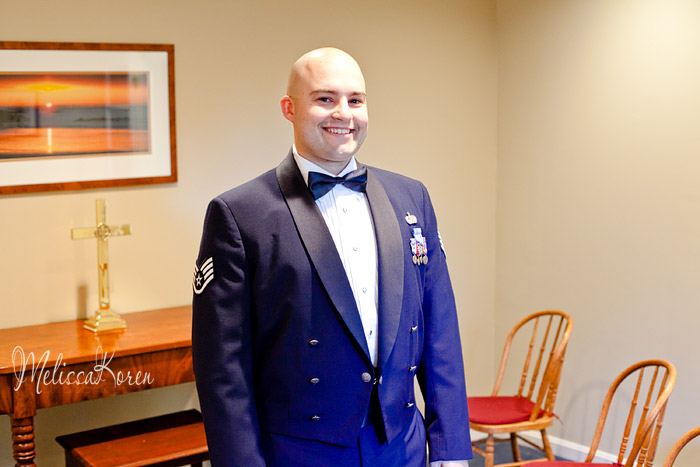 They were so serious about their job!  The little one was so worried about keeping her flowers in the basket beforehand she forgot to toss them when it was finally time.  Too cute!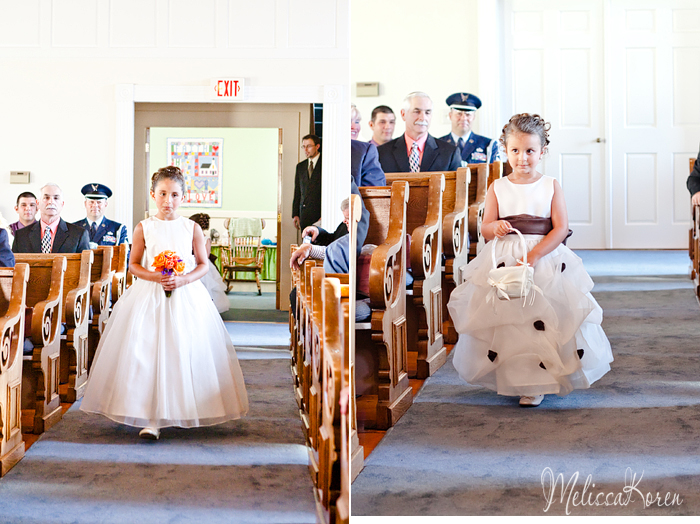 Shiny shoes, hidden tissues, and an awesome wood ceiling!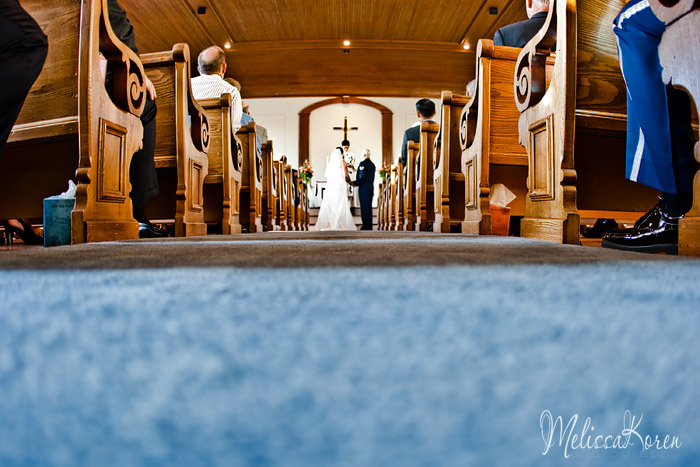 with this ring!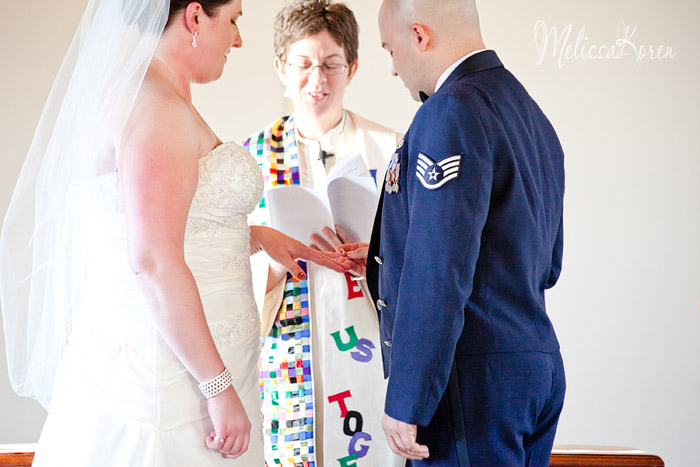 Their parents came up on 'stage' to wish them well – it was a totally unexpected overwhelmingly emotional moment (well unexpected for me :))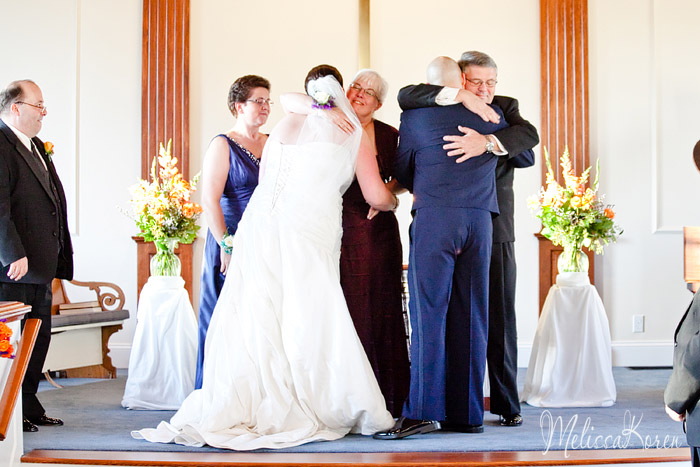 Sealed with a kiss.  Rachel is SO EXCITED!!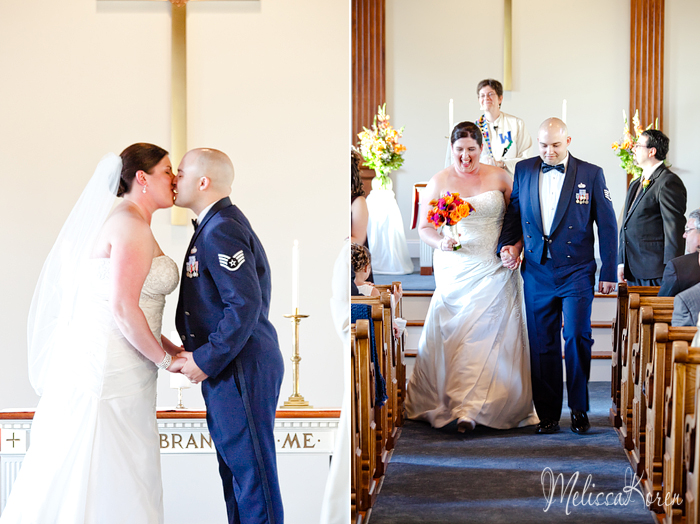 The Guard was there to give them a proper exit – – and if you look at the bottom photo carefully – a thwap on the bum for good luck!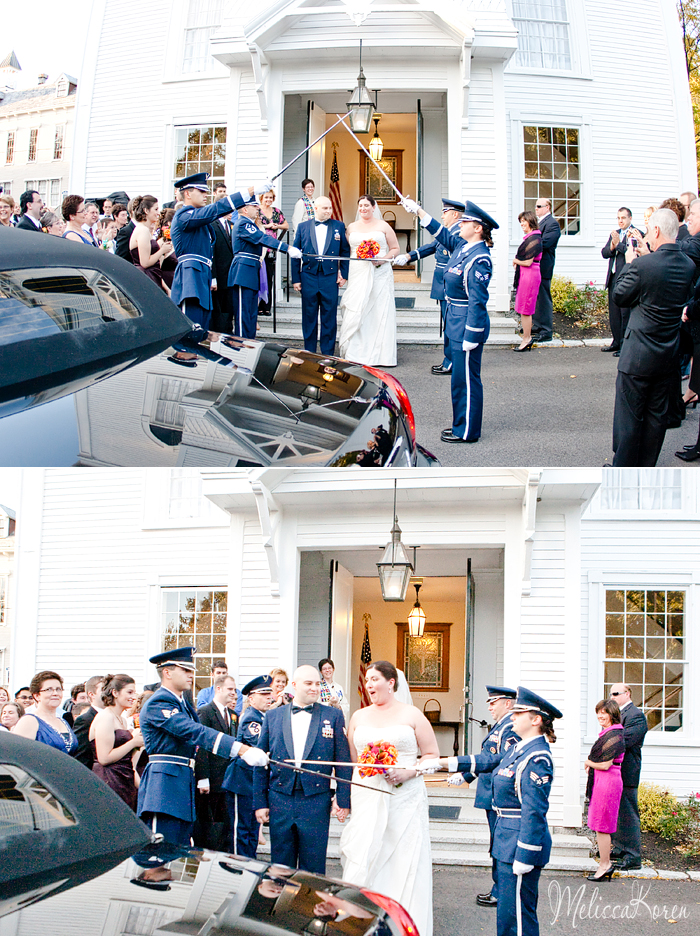 Sunlight in October gets tricky so we rushed over to the pavilion to take some photos.  It was getting very chilly very quickly though! They all found their own ways of keeping warm.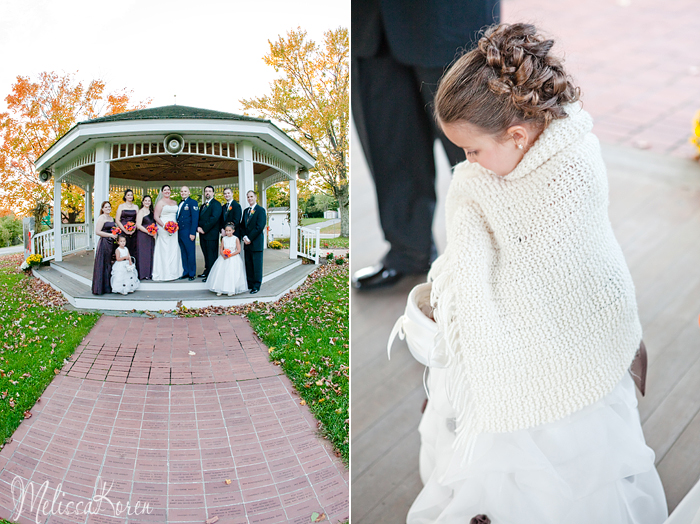 I'm pretty sure Rachel's brother is stealing her warmth, not keeping her warm!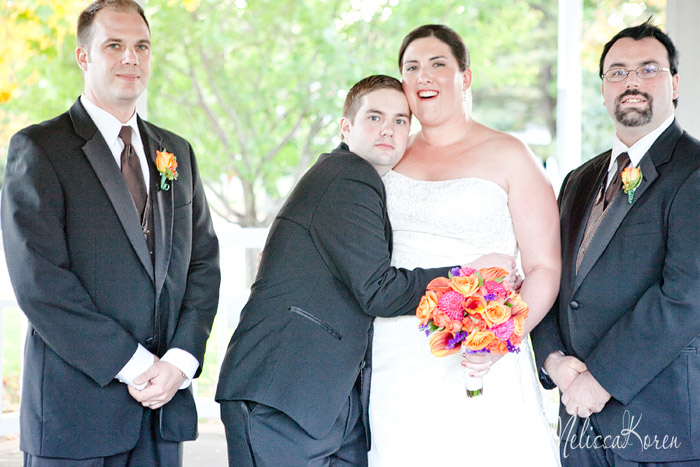 I'm also pretty sure that kissing keeps these two warm. That must be why they were doing so much of it! Right?! 😉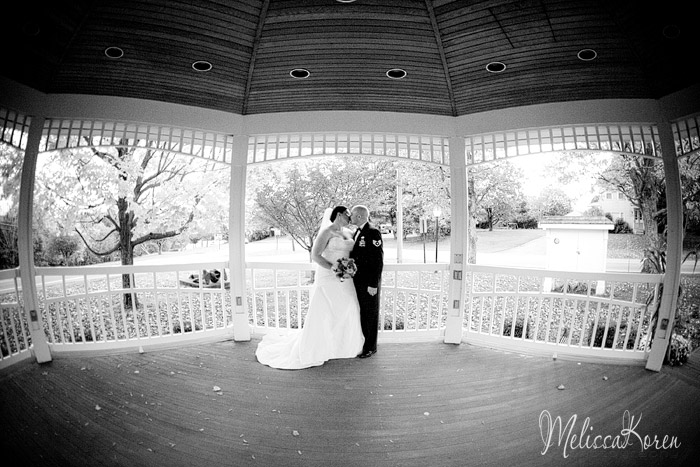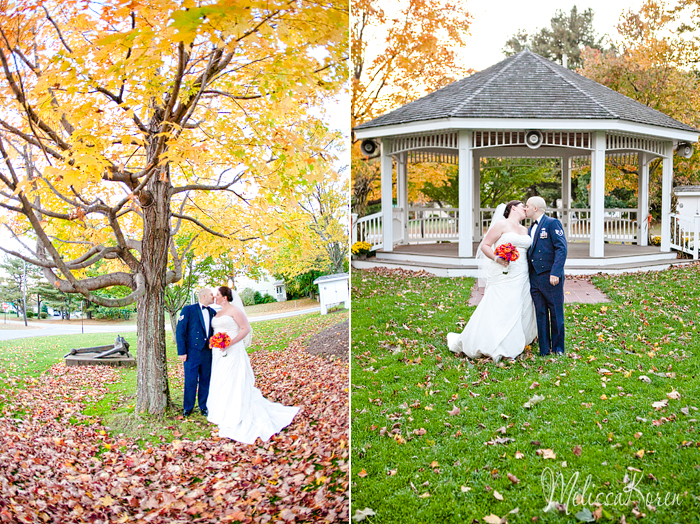 The sun was setting fast so after some family portraits inside the church they toasted and hustled into the limo (do the hustle do do do do…ok, nevermind)
We tried to beat the sun to the beach but it just wasn't happening.  Thankfully, my Canon 5DMII had come in the day before and with the help of light for night construction on the beach & my 50mm 1.4 we still found a patch of sand to make their journey from engaged to married by the beach complete!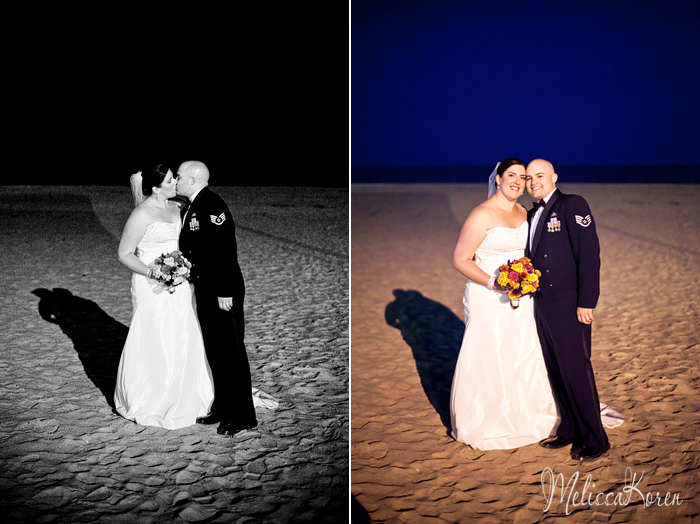 First dance!  I love how they touch foreheads.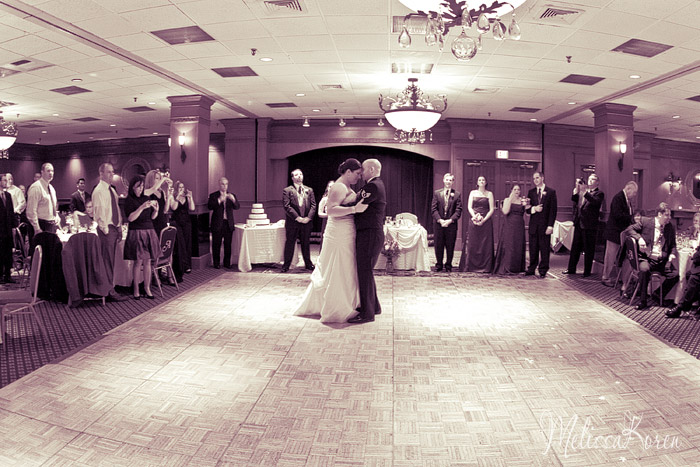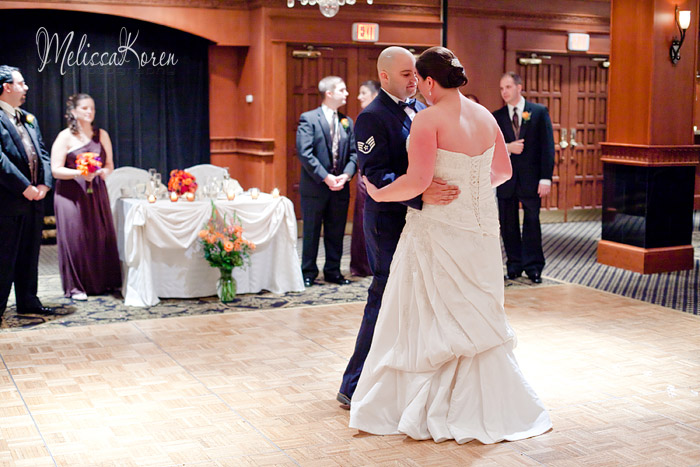 Ok, so I posted this photo on facebook as a teaser because it was just so sweet it made me tear up.  While, as I was going through picking blog photos and saw it again, there were full on tears.  Because..well… they love this little girl SO much, you can just see it.  And in 12+ weeks, they're going to have their own little girl to love!! (ok, crying again. sheesh!)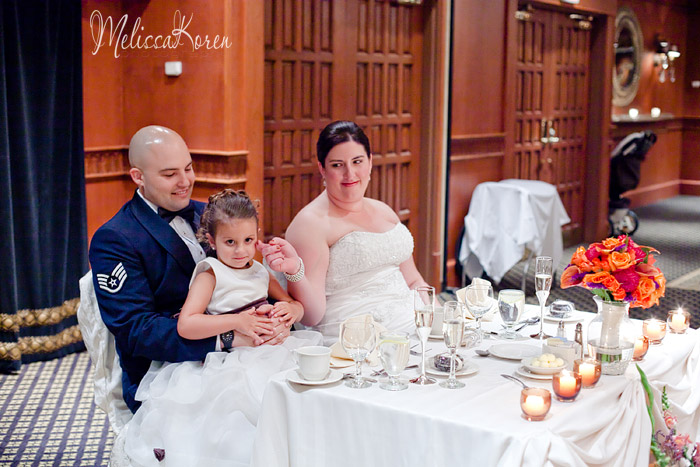 You may recognize this butterfly masked boa guy from last week's wedding as the best man .. or you might not.  That was probably his plan.  Oops, sorry Randy!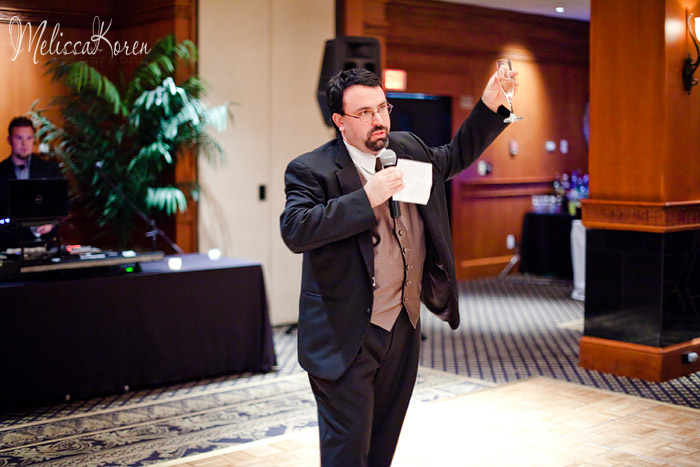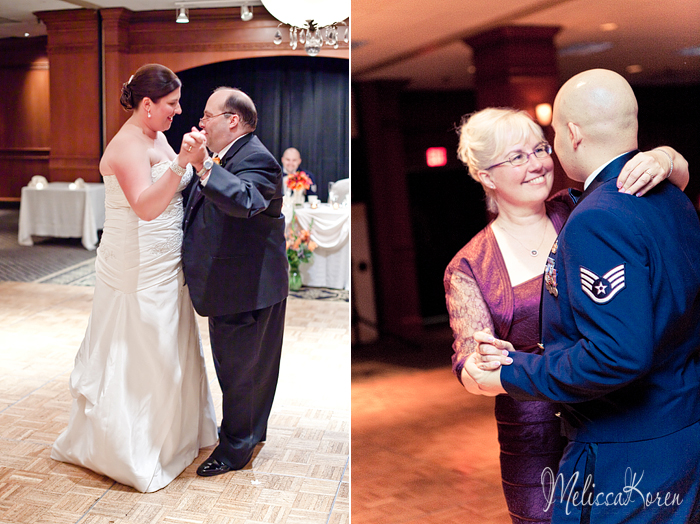 Ok, so, after the parent dances and "formalities" of the event were done, it got weird. Um, sir, you dropped your cell phone.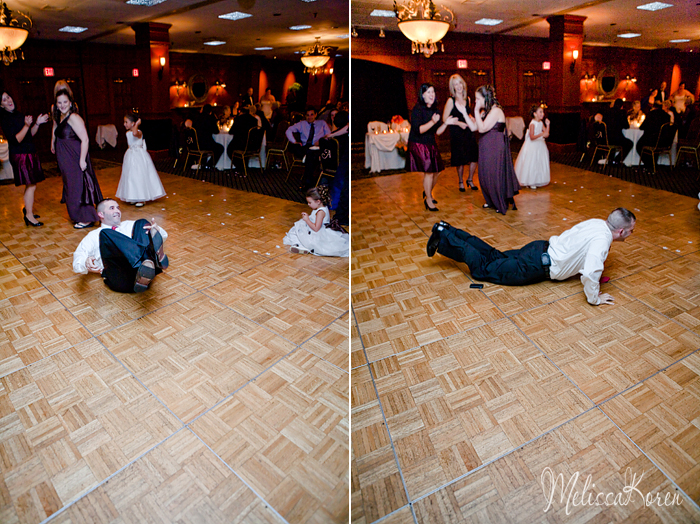 No – really weird – like everyone was kung fu fighting – –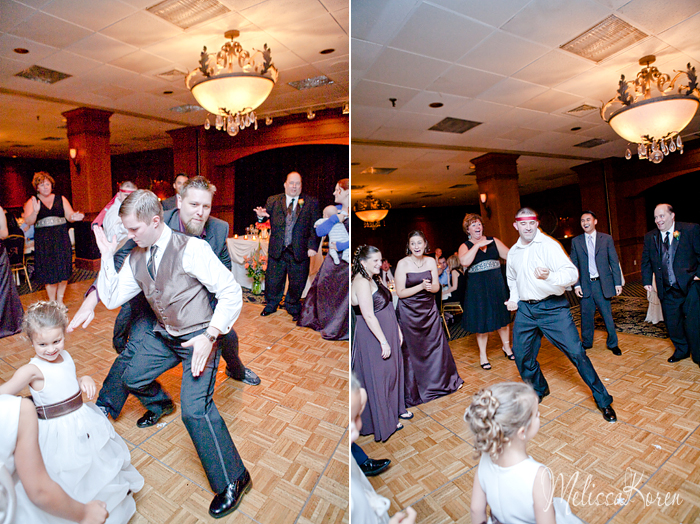 And this guy was on the floor again….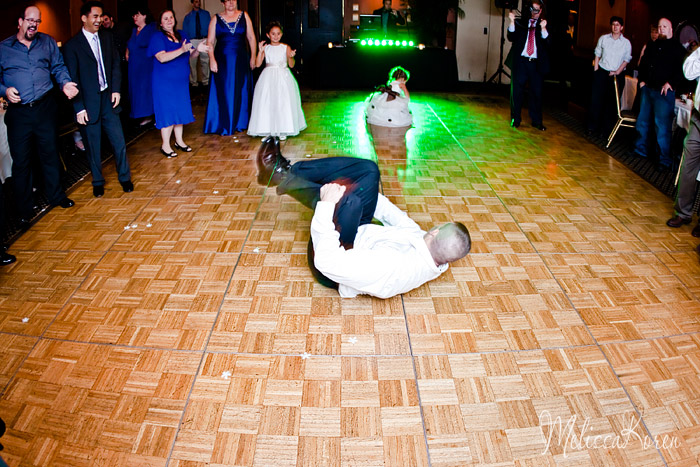 And Randy was… shuffling off to buffalo?  The flower girls seem very amused with him though..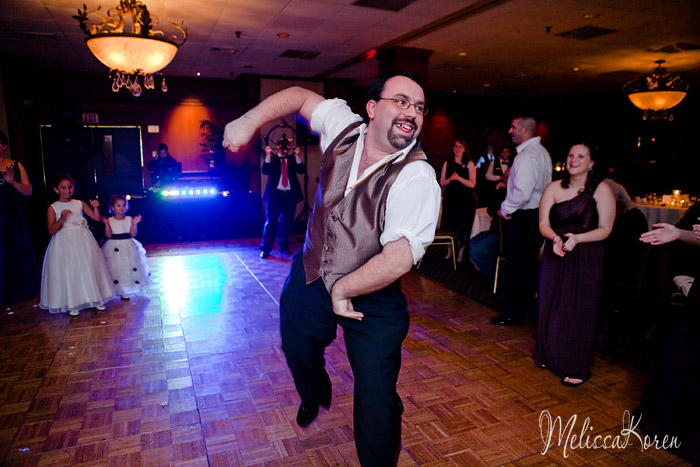 Aside from all the crazies (and I say that with love) Rachel and Jason still found a few more moments to blissfully revel in their new relationship status & the family there to celebrate with them!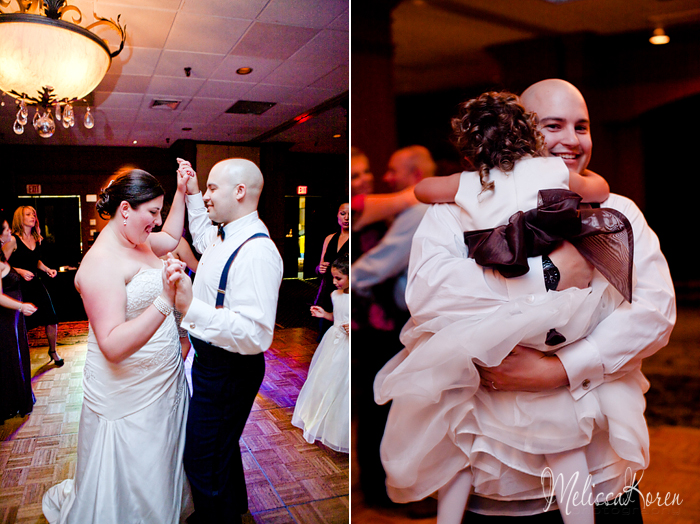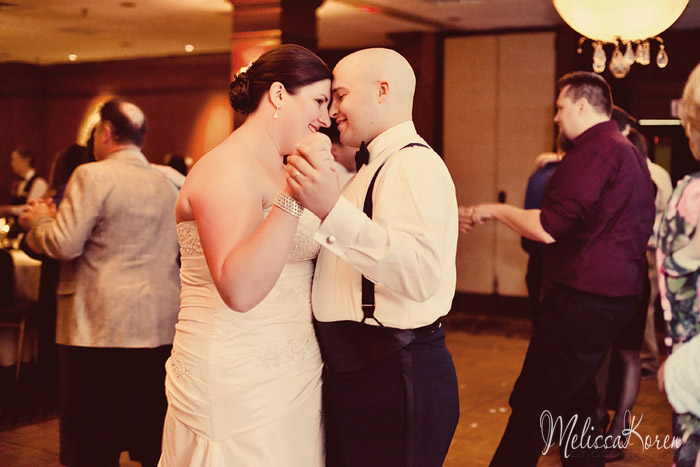 I'm so happy to know Rachel & Jason.  And I'm so excited for the new little one coming to the be the "other best thing that ever happened to Jason!"
Stay tuned for more from these two this year!
~MelissaKoren