It's been an amazing year tracking Reese's growth. Just a few weeks after her first birthday I headed back to her house to play. She was still napping so I got a chance to catch up with her moms and eat an amazing salad – Baba is one mean salad maker!!
Once the sleepy headed princess made her debut they gave her some lunch and we started off great. Then I took her favorite giant neon stuffed frog away and she got mad.  Sorry honey, he's just not as photogenic as you are!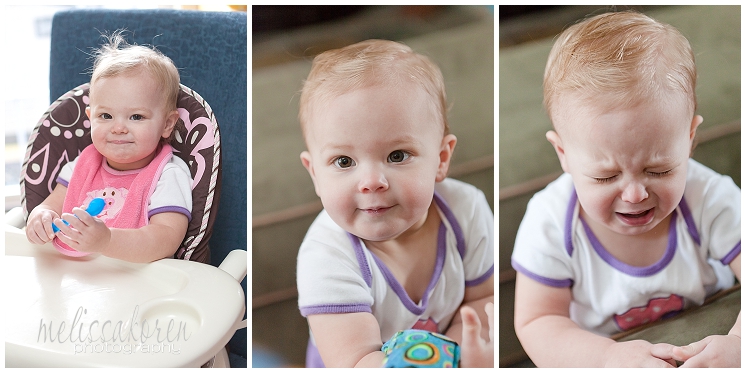 But we made up when I let her love with the big pink bear…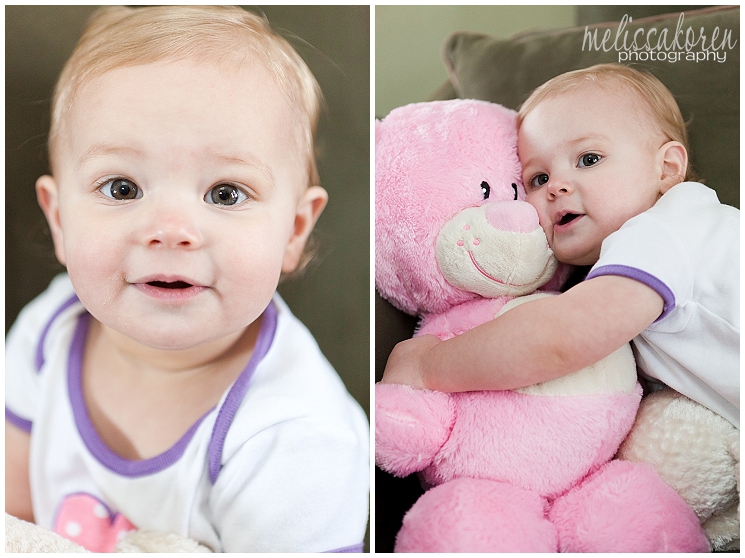 Then we downsized to lamby ..  Reese is very popular with all her stuffy friends and they all needed some equal lovin' ..  she's so full of personality and adorableness!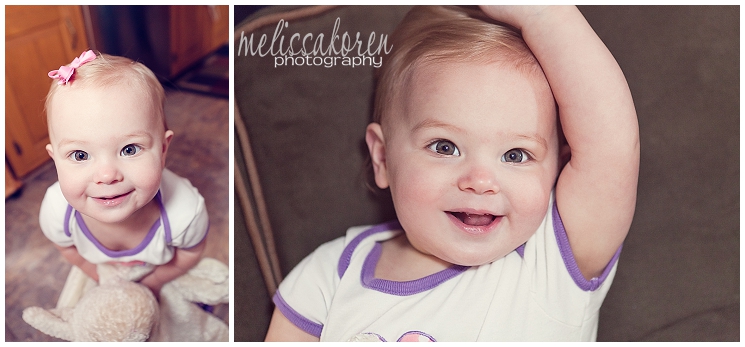 But – Bunny needed her time to shine also (and OMG the froot loops shirt!)
I poke fun, but I love LOVE that she has her 'friends' in some many of these photos.  In her comfort zone and interacting with them.  When my son was 3, we went to the mall for his photos and he was ever reluctant to let go of his bear & blanket.  We ended up swaddling the bear with the blanket and propping him up against him to get a few shots (or you know .. in mall photo booth talk .. all the shots) – and they're cute, he's cute, and I'll never forget the tantrum that caused the bear to co-star in the photos.  But I WISH that we could have just had photos of him enjoying his favorite things, and not just imposing them in the shot.
This is who Reese is right now.  These are the things she relates to, and the moments her mum & baba will remember about her.  This is what she'll be able to learn about when she grows up and wonders what she was like when she was little.
This is real life.  And I love to record it for you.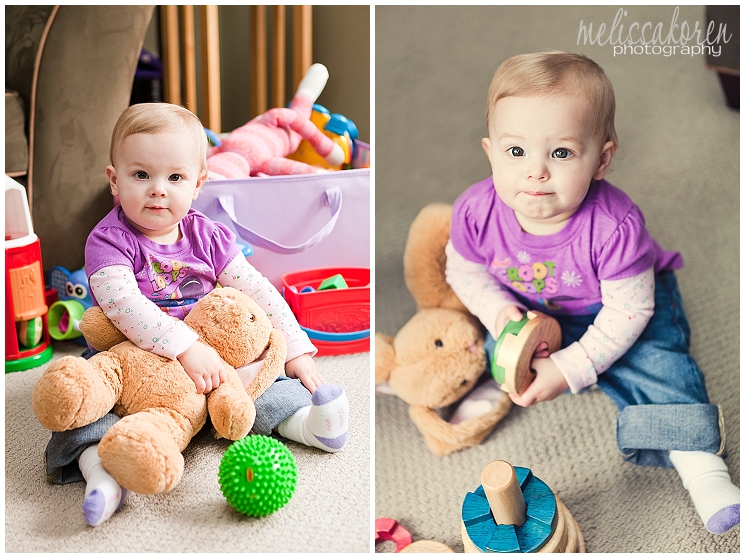 In an effort to encourage Reese to be toy free, Baba thought she would reason with her that SHE needed to chew on it 😉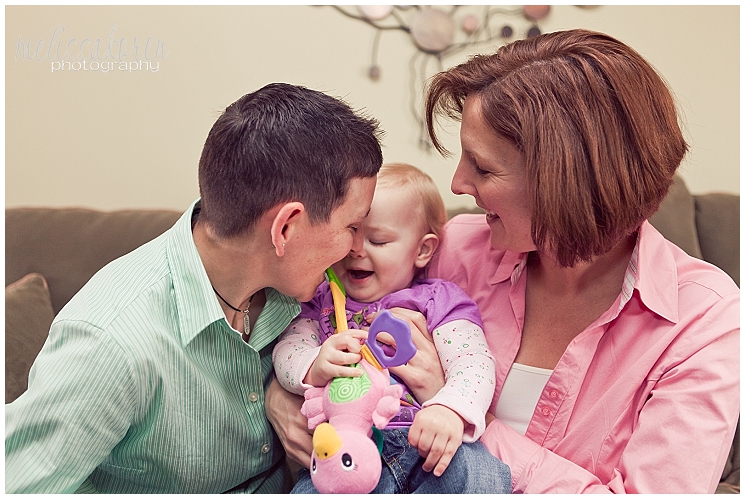 And it worked! Beautiful ladies!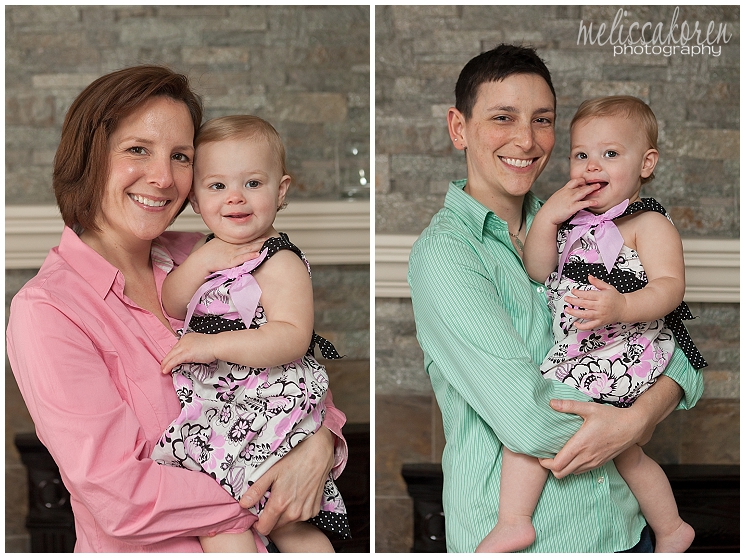 Then it was time to get down to business.  These stuffies needed some schoolin'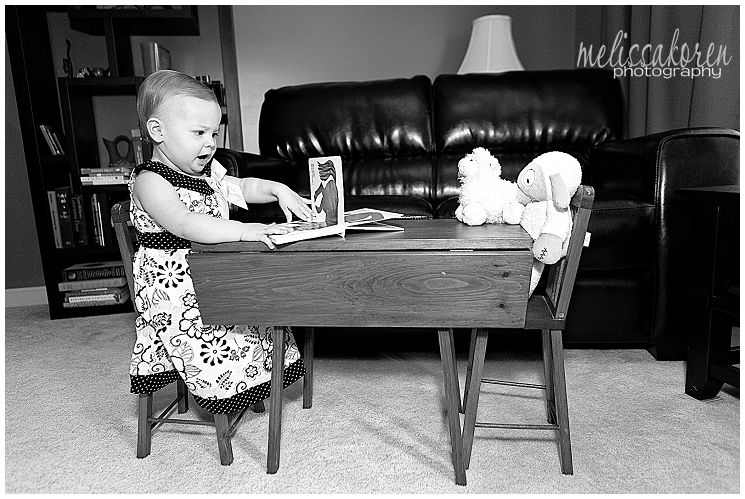 This whole set up with the dress and chairs and table remind me of a 1950's photo sitting – I LOVE it!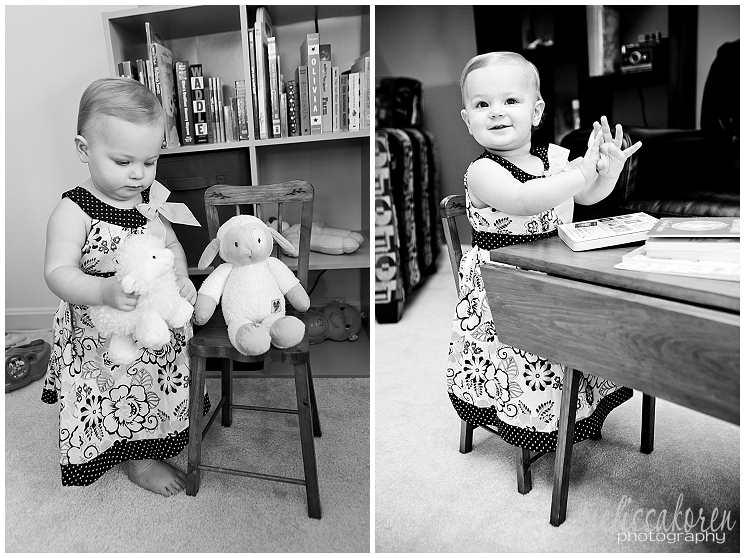 Who am I kidding – I love them all – and I love this family!
Lamby (and Reese!) through the year – 23 days, 6 months, 9 months & one year!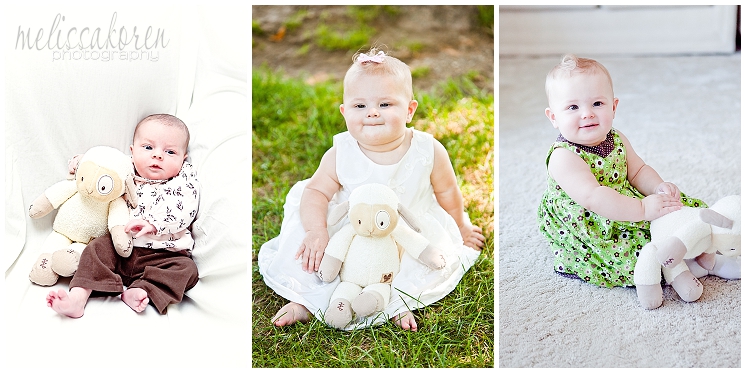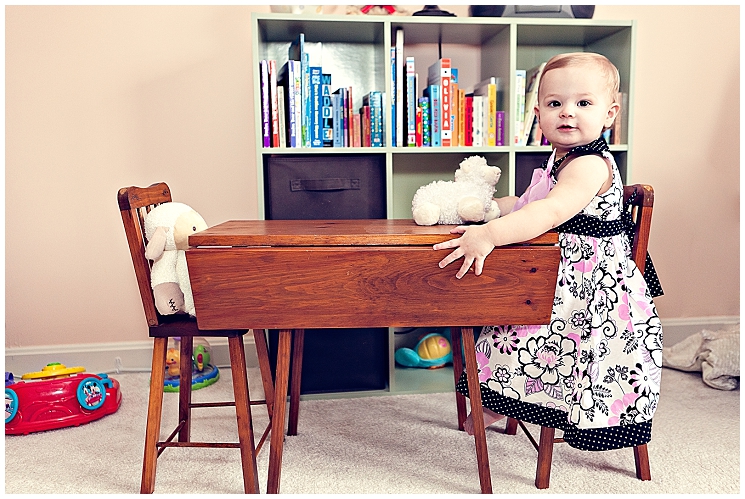 my job is awesome! really, really, awesome <3