Reception Venue: The Oceanview of Nahant
Photography: Melissa Koren Photography

Late summer.  Those last few days before the seasons technically change.  The pumpkin spice lattes and pumpkin beers are already creeping their way into the stores, pulling your hearts in the direction of cardigans, boots, and warm, cozy nights curled up with a cup of tea and the one you love.  But you're still holding on to your flip flops for dear life, not ready to think about the shoveling that comes after the pumpkining.  The weather can be unpredictable, being New England and all.  It could be a hurricane. It could be 97 degrees. It could be 27 degrees.  You just never know.  In this instance, Nadia & Rich hit the weather jackpot.  The sun glistened and manufactured the perfect amount of warmth to keep comfortable with the ocean breeze for Nadia & Rich's romantic Oceanview Nahant wedding.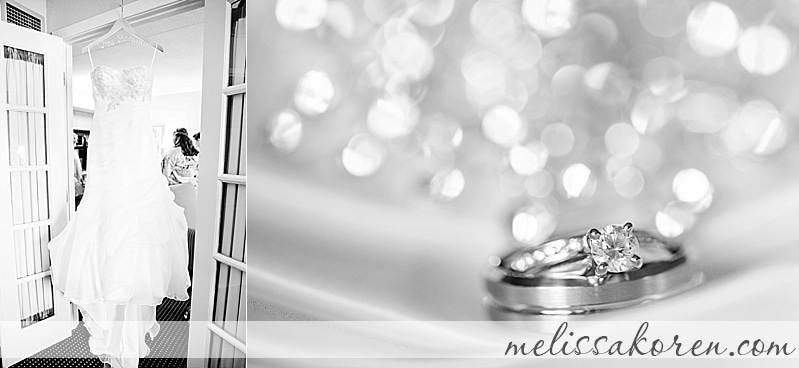 Nadia's smile could have overcome any lack of sunshine; it shines from ear to ear!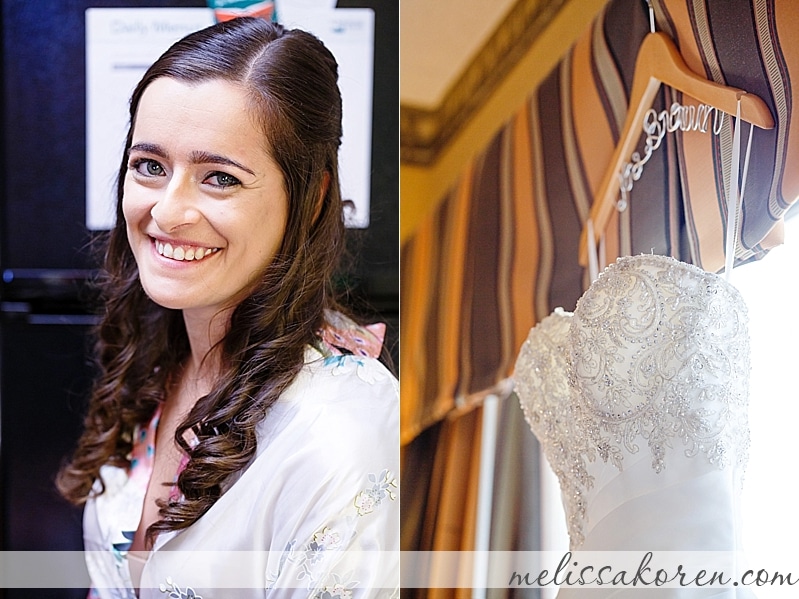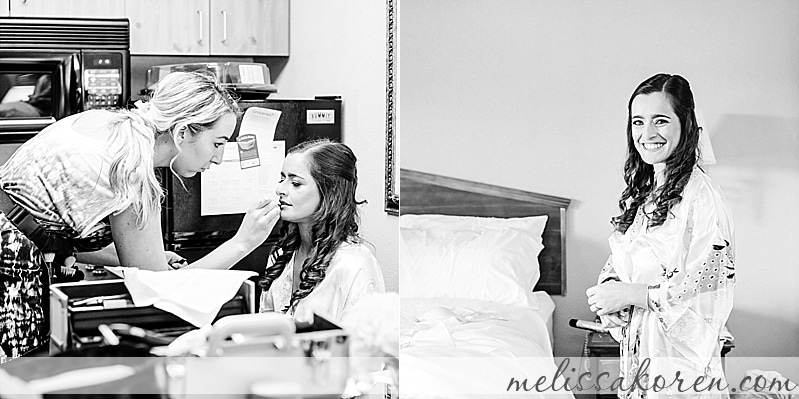 The photo on the left was not posed.  She would just get so genuinely excited every time she saw her dress! (with good reason – it was stunning!)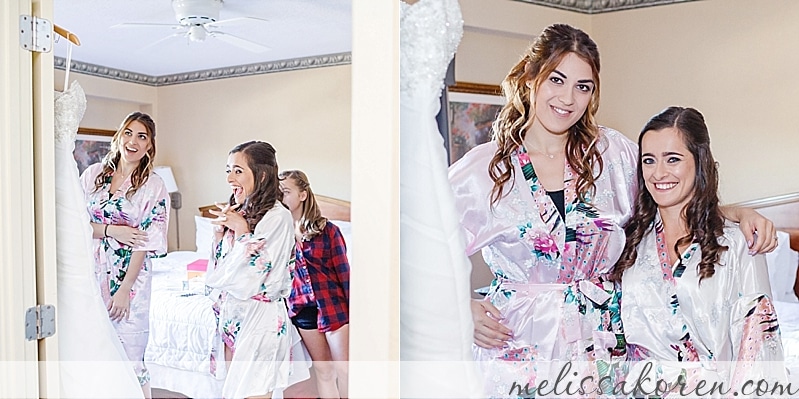 Men's necessities.  Wooden watch (which I COVET), room key, cell phone, polka-dot socks.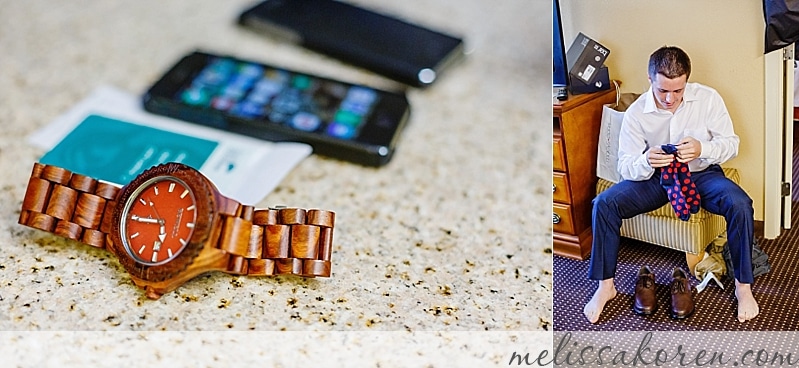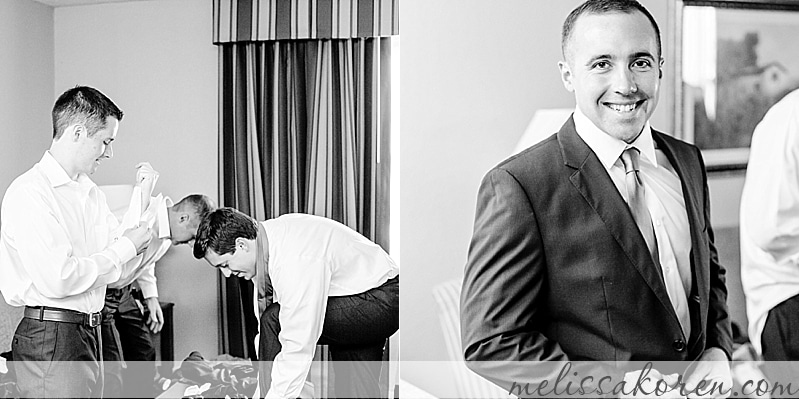 That is one good looking group of men!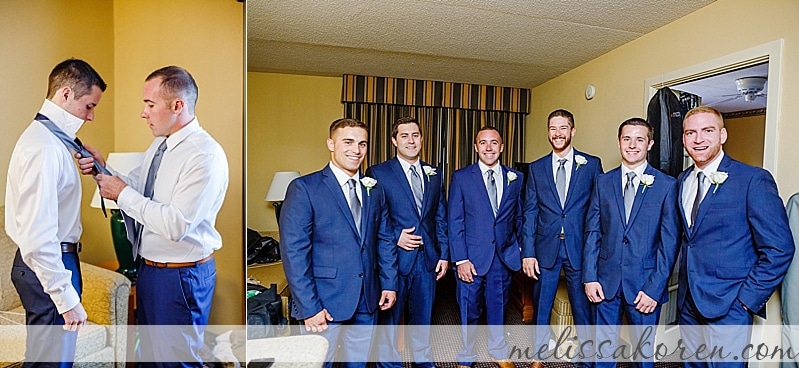 I love this picture.  Yes, I suggested they laugh, but they way they all went about it was more than I could have asked for!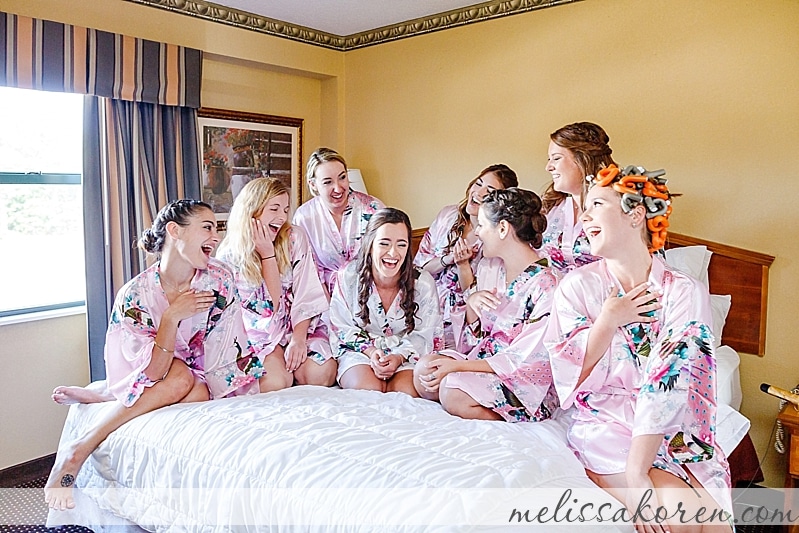 Tiffany blue everywhere! <3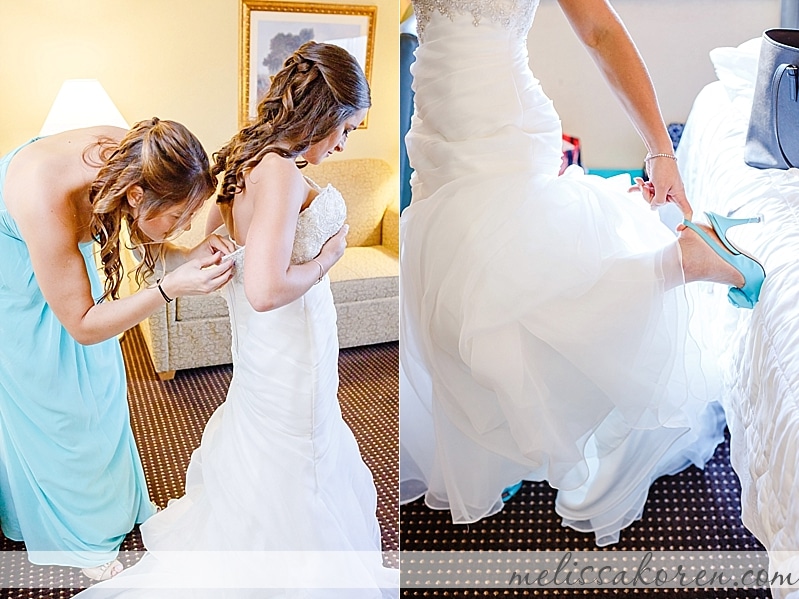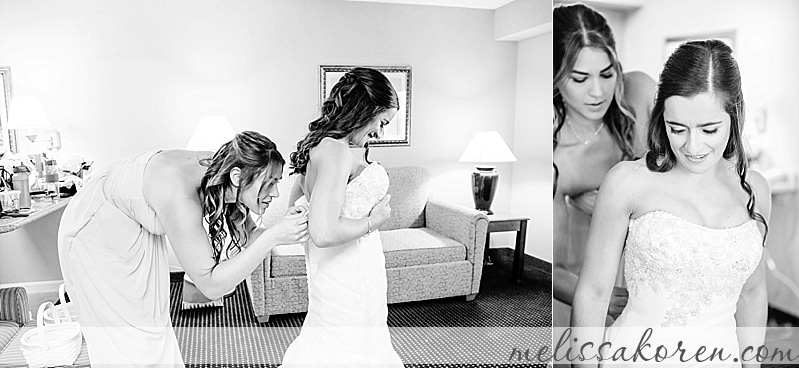 Hello handsome!  After their incredibly fabulous Maudslay engagement session, I was so pumped to their first look.  These two fit together like magic and Rich loves to wrap his arms around her – I could feel his anticipation!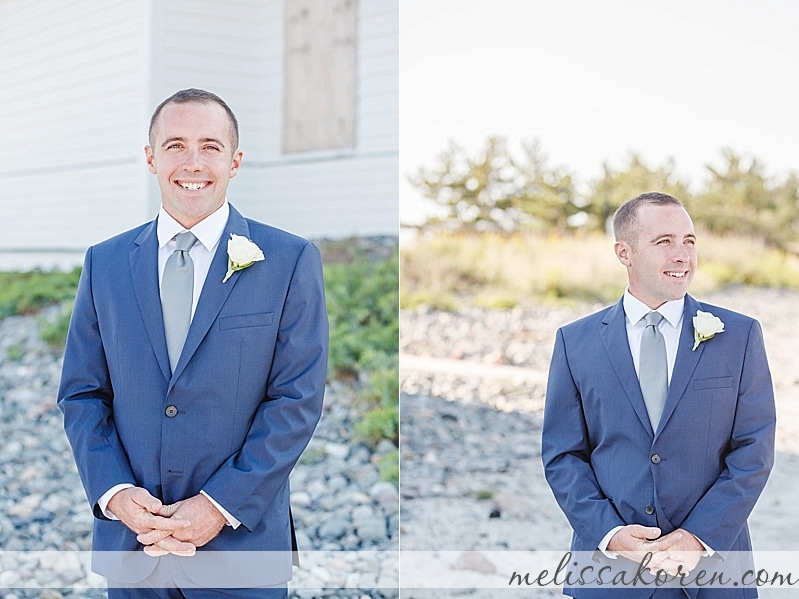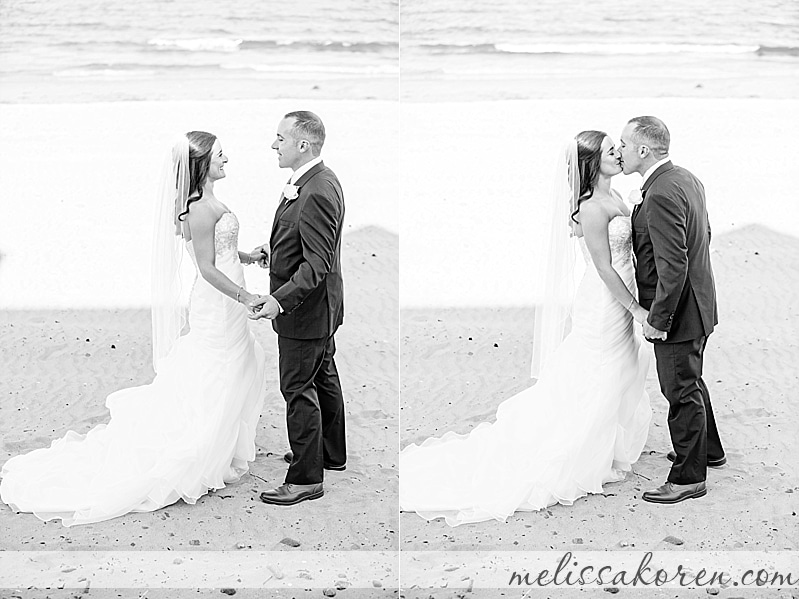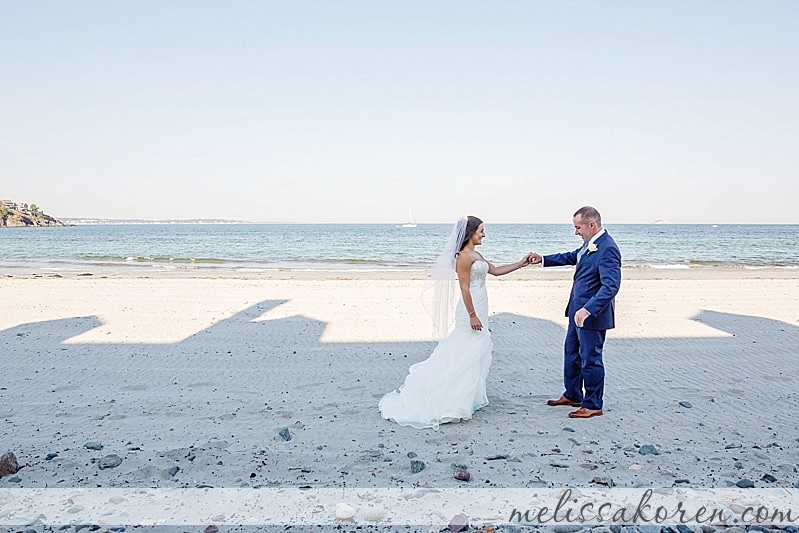 *sigh!*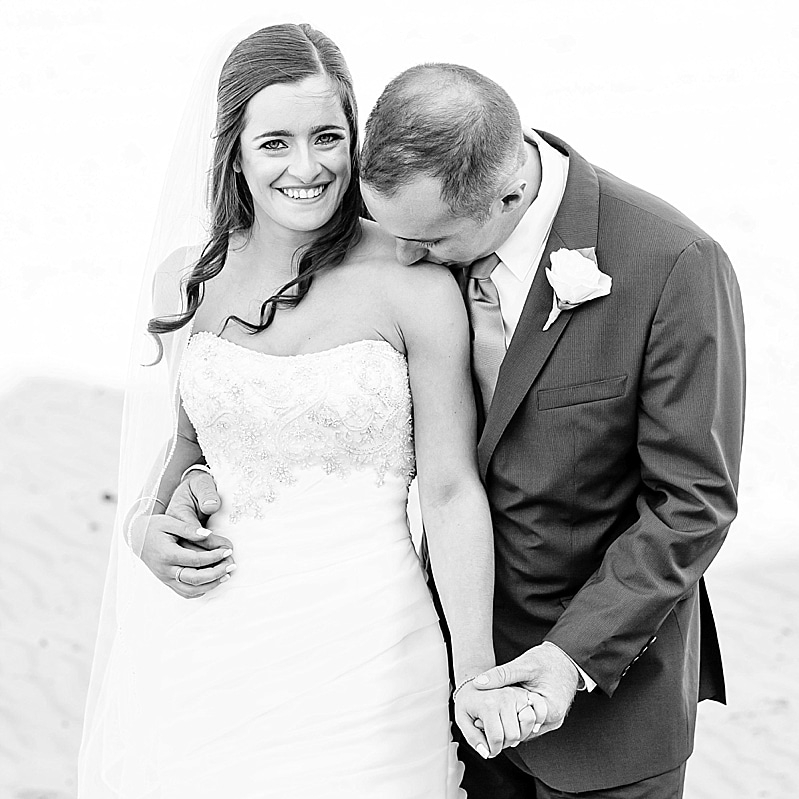 First look success!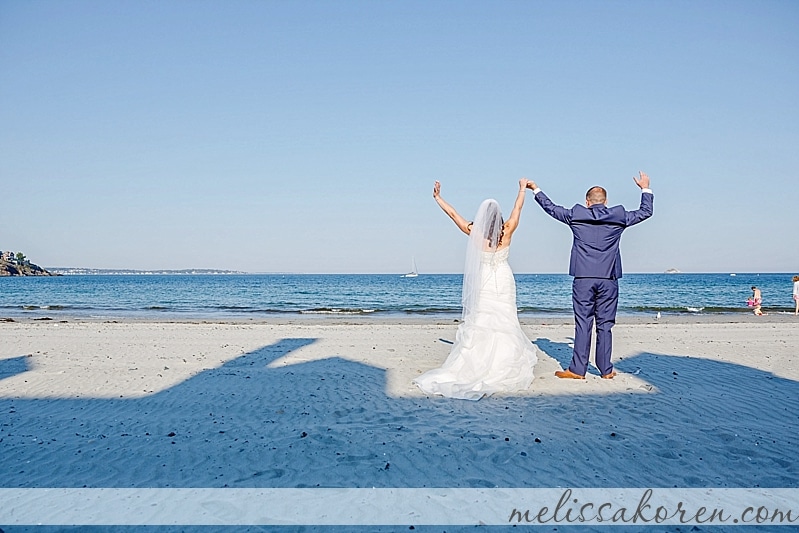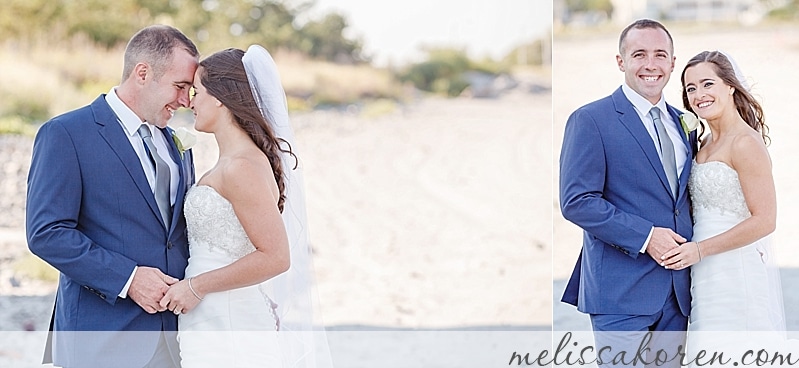 There are those awesome shoes again 😉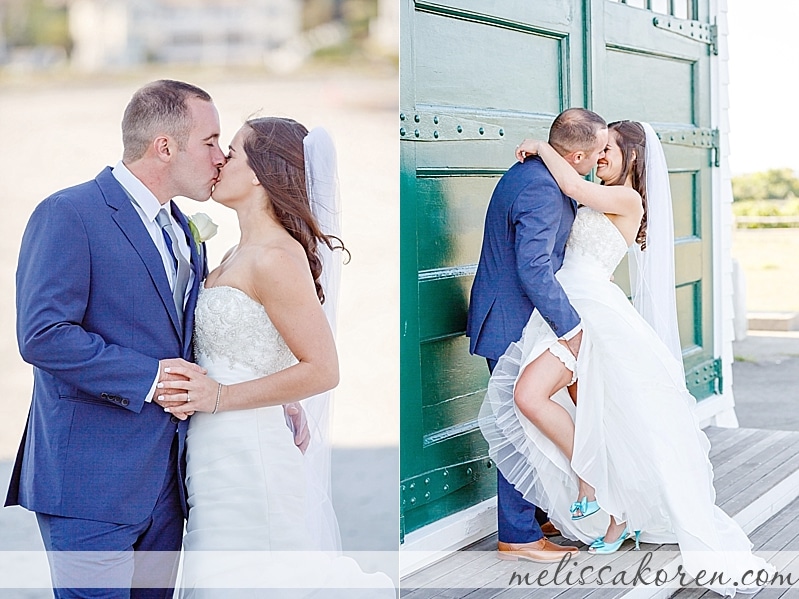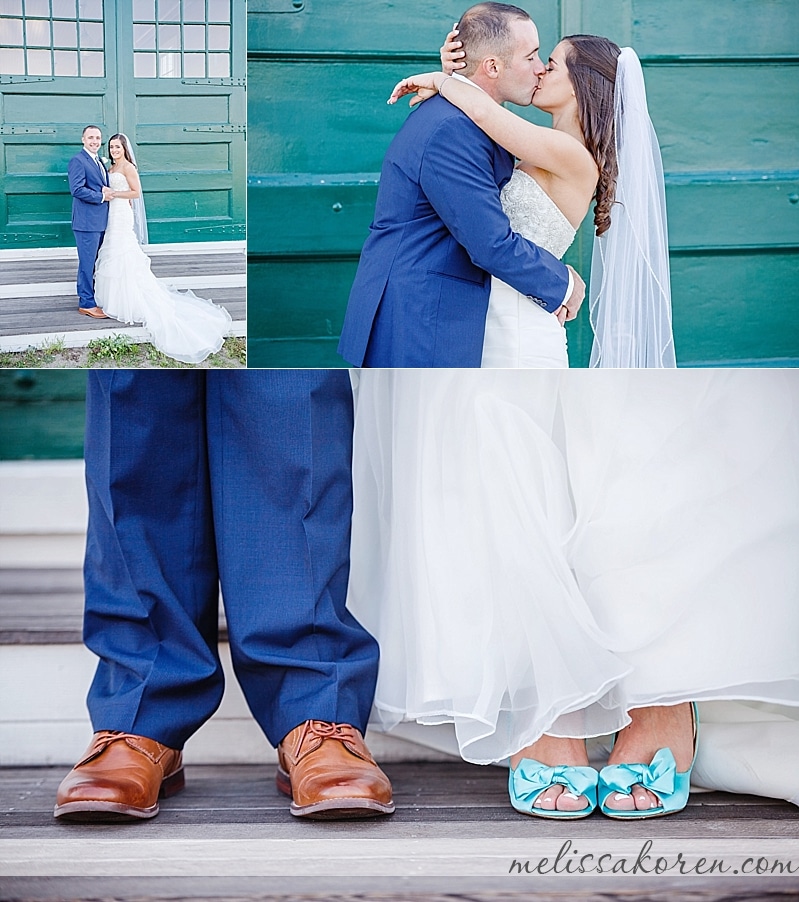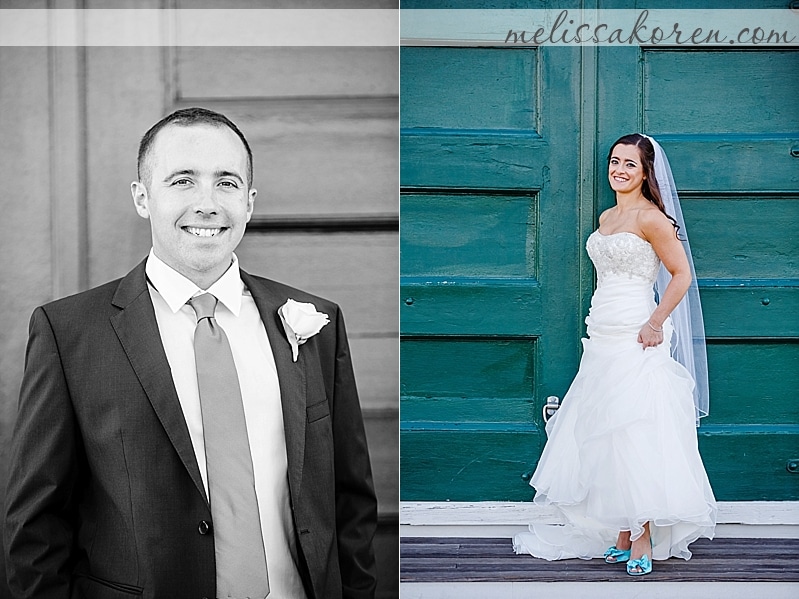 Hello wedding magazine models!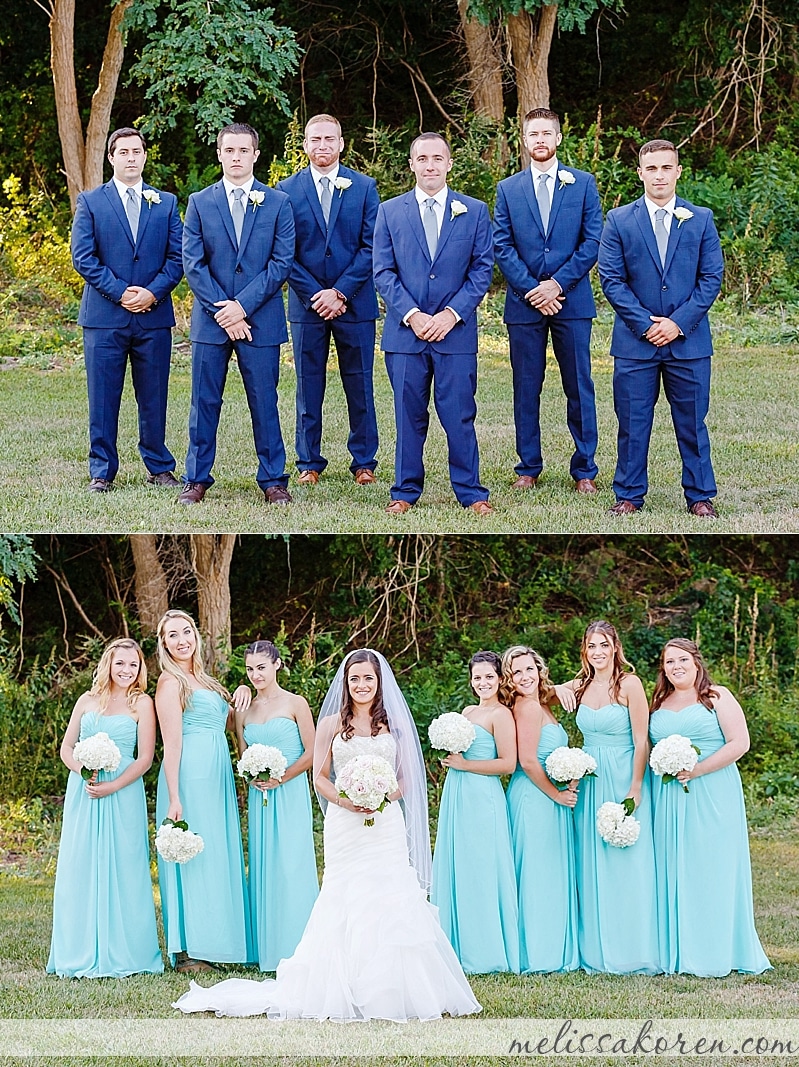 This color palette is so swoon worthy!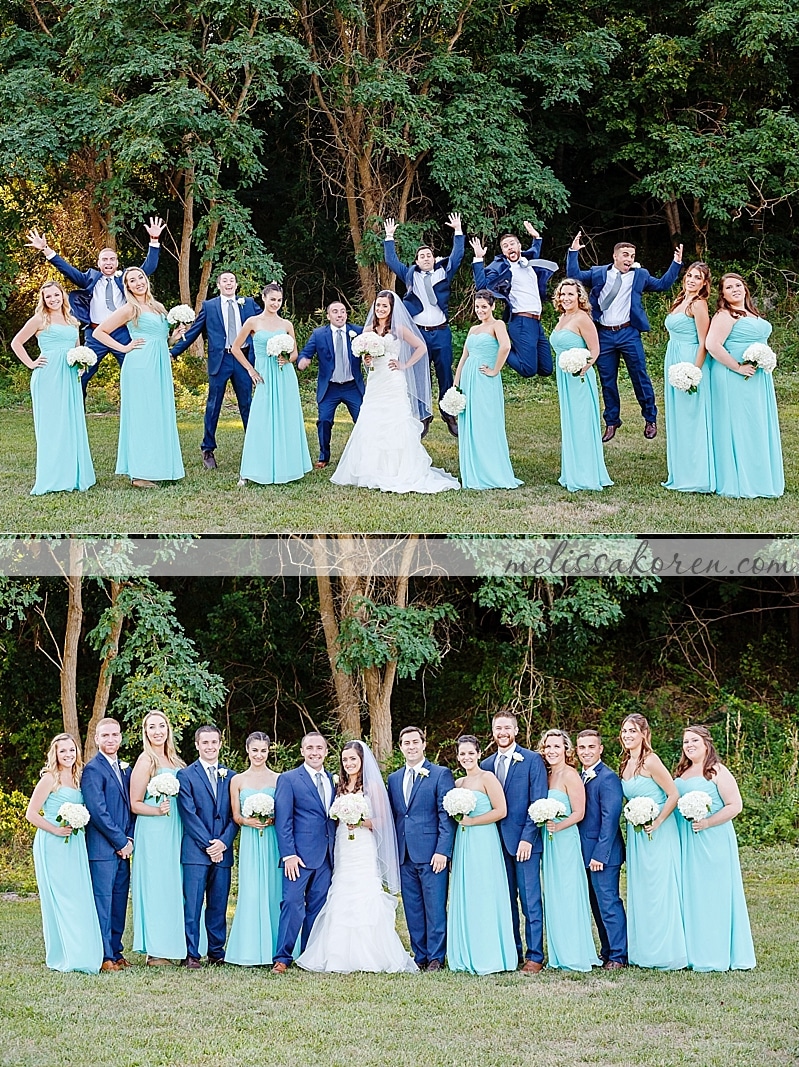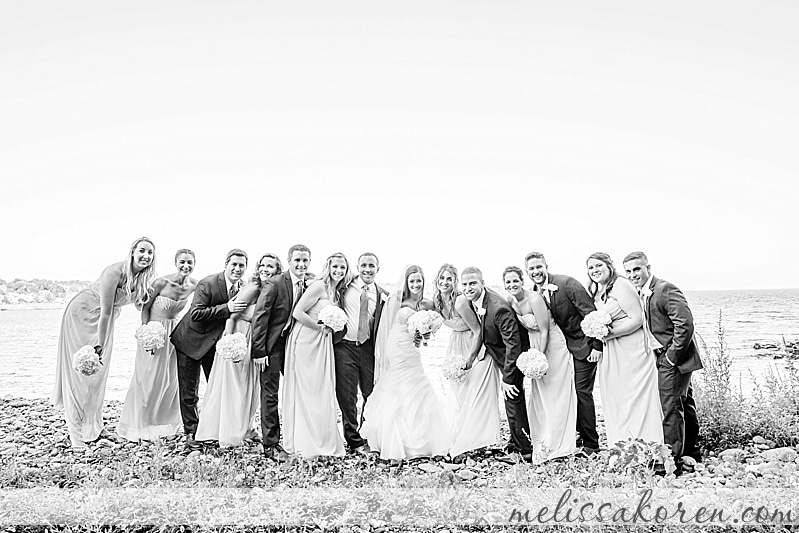 Then it was time for the ceremony!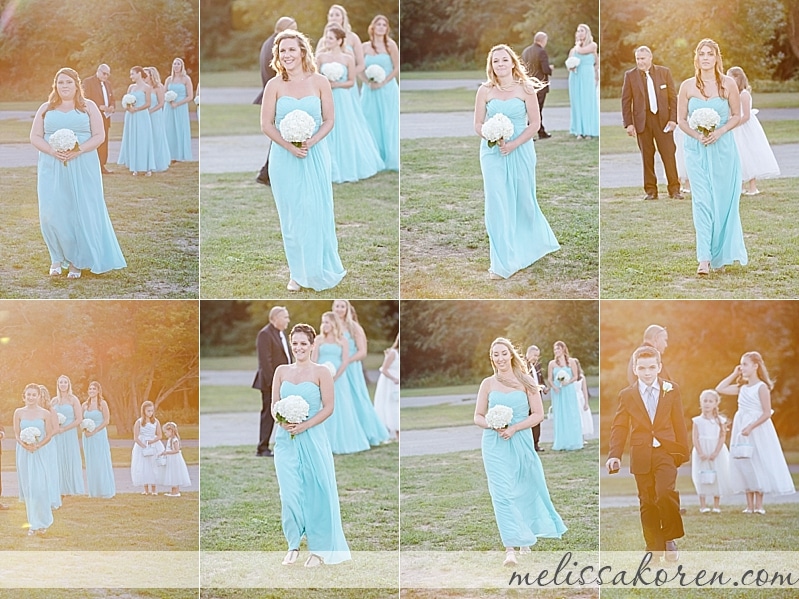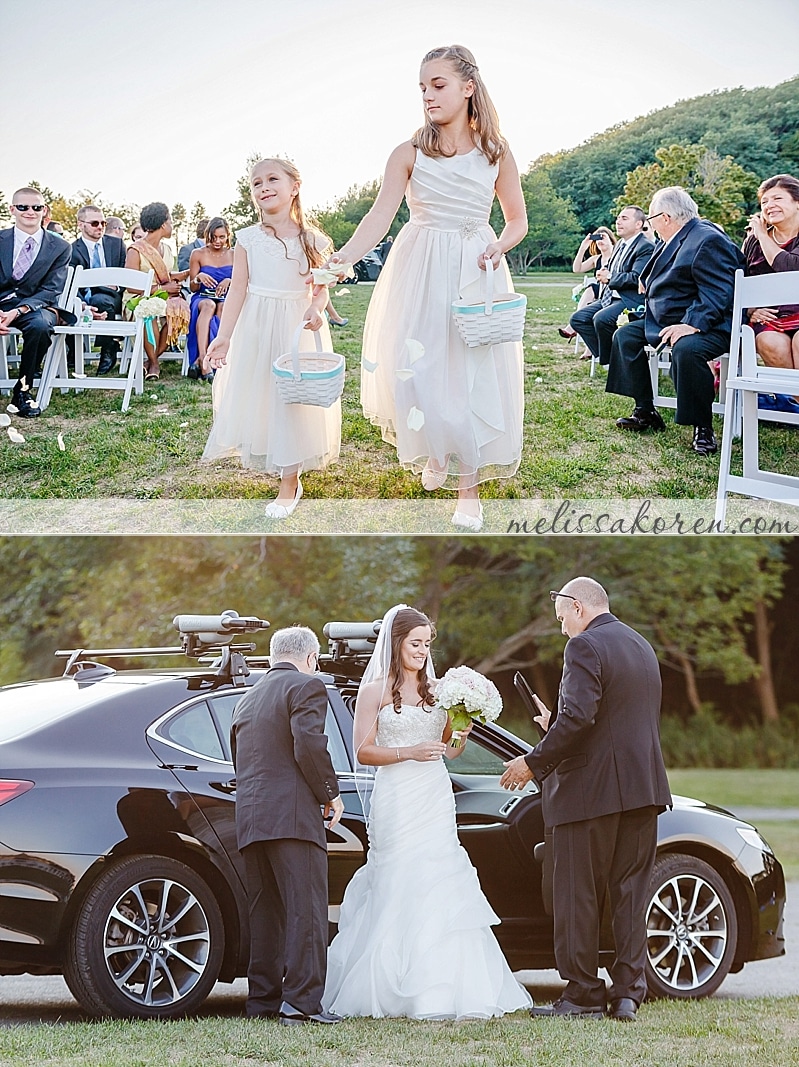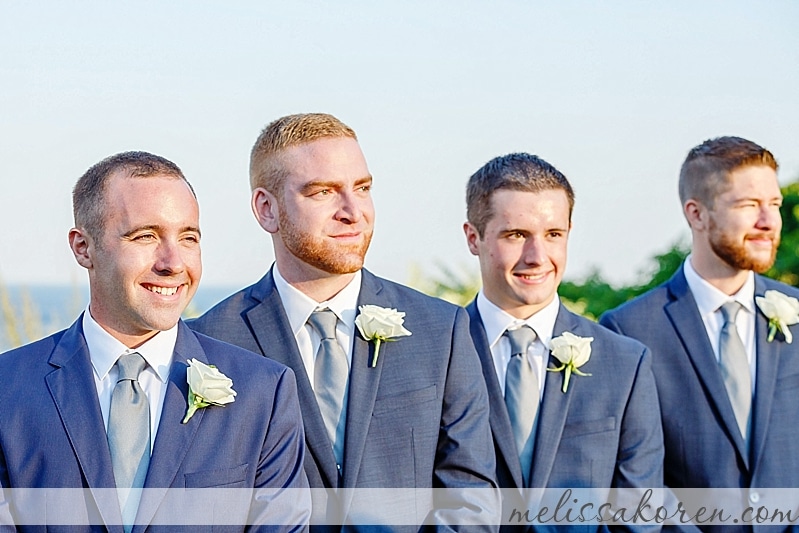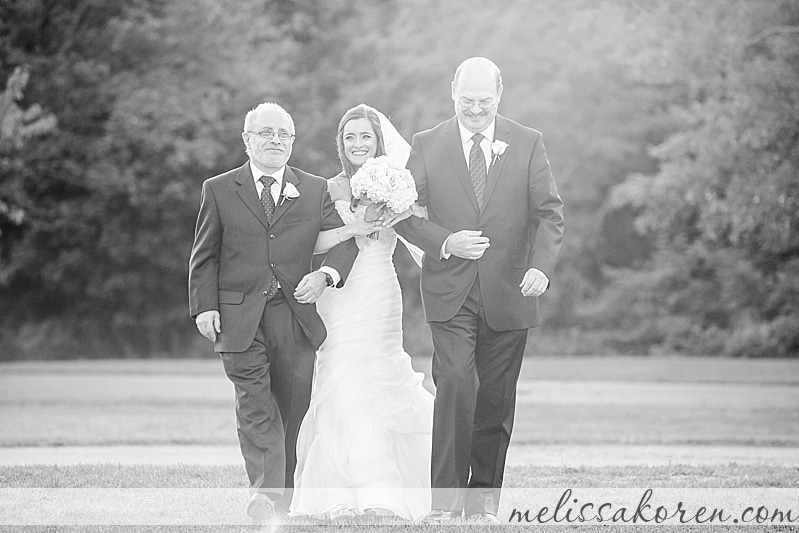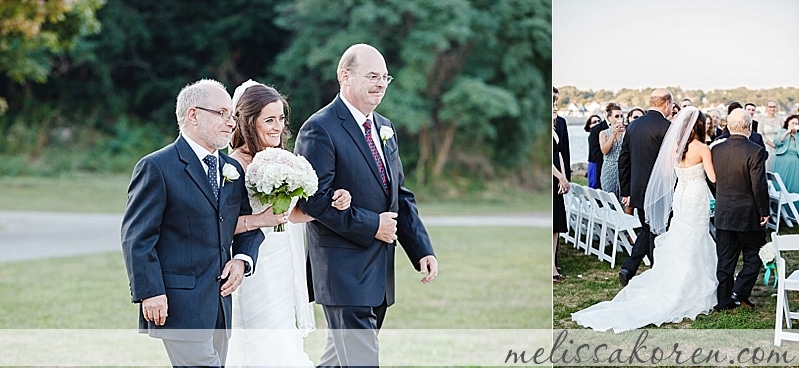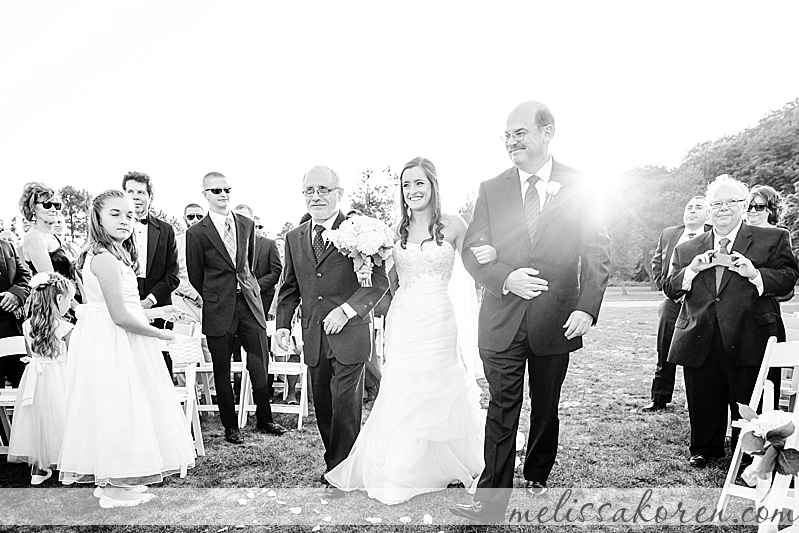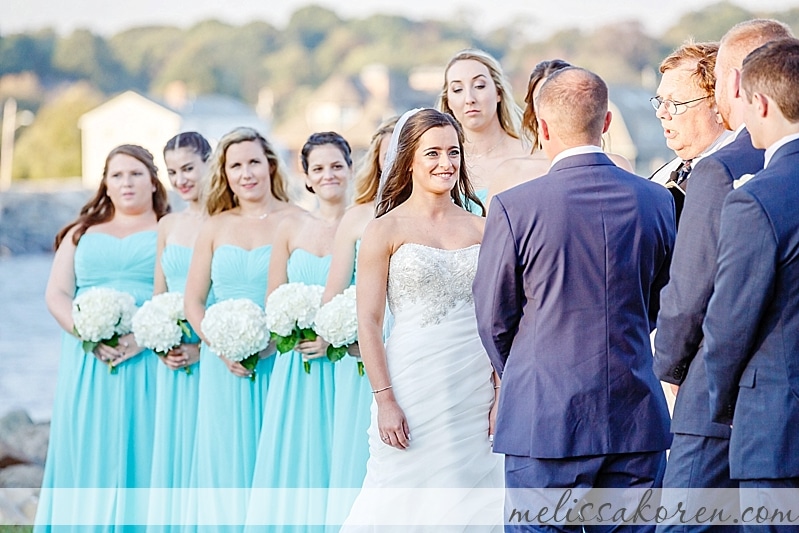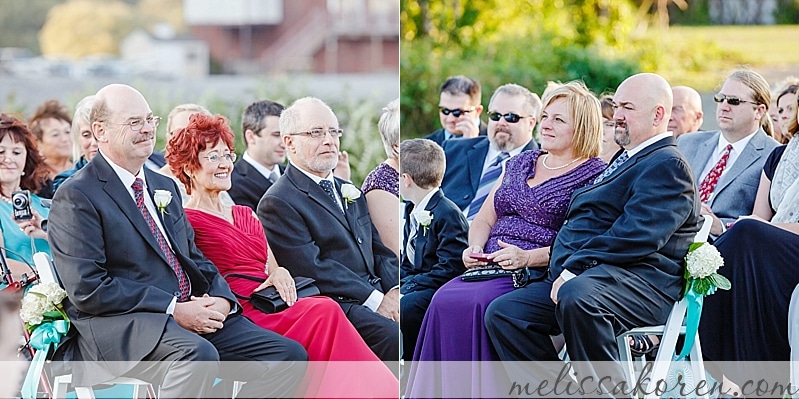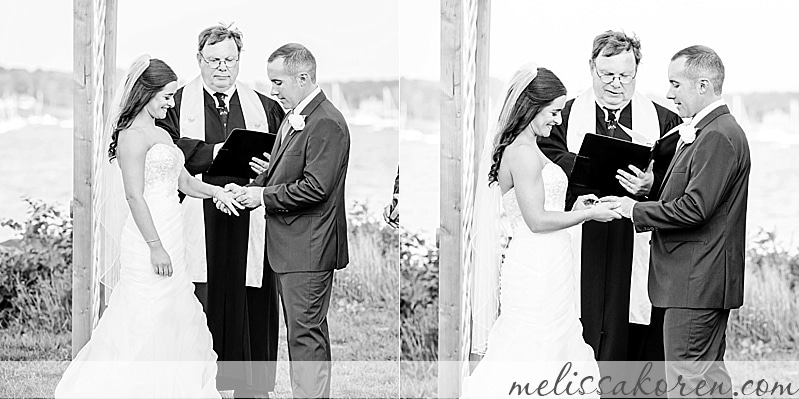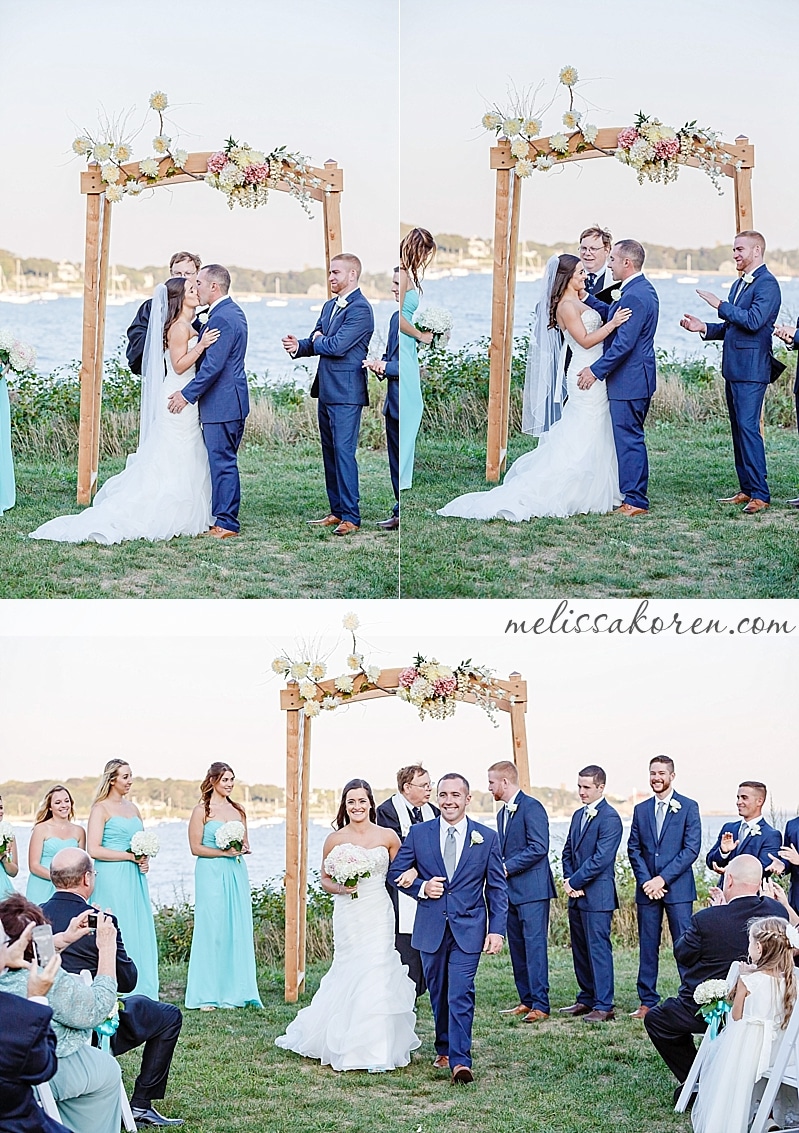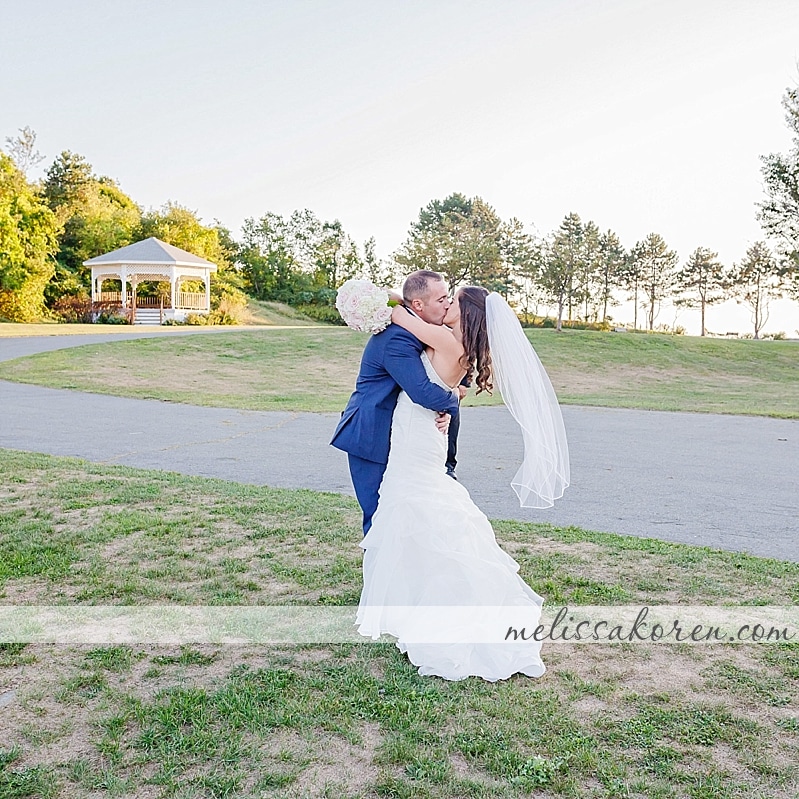 This post is picture heavy. Because they're ALL MY FAVORITES!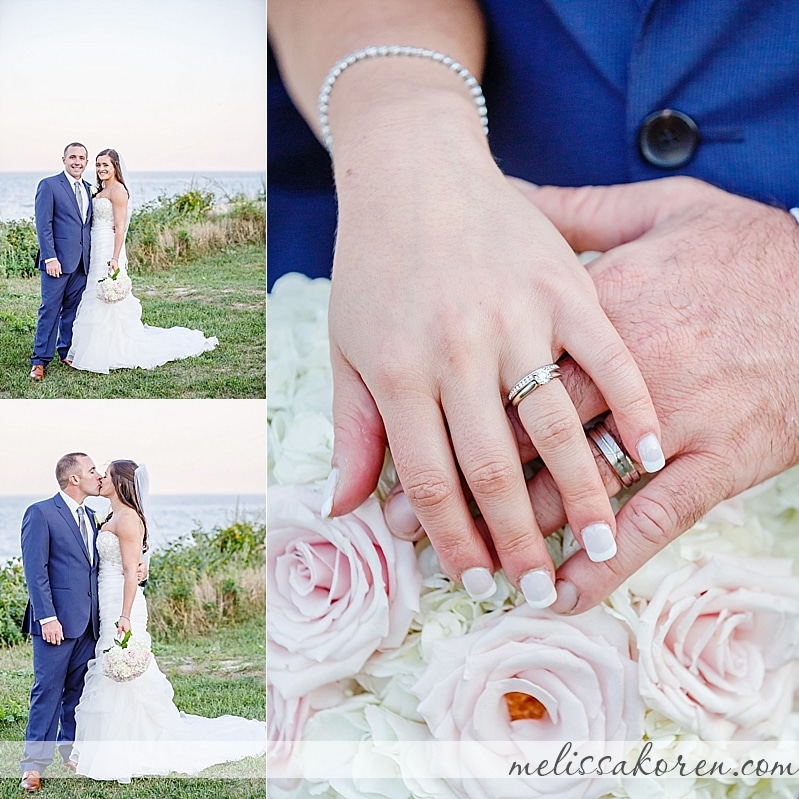 Like – don't you just want someone to hold you in their arms and surround you with so much love and passion?!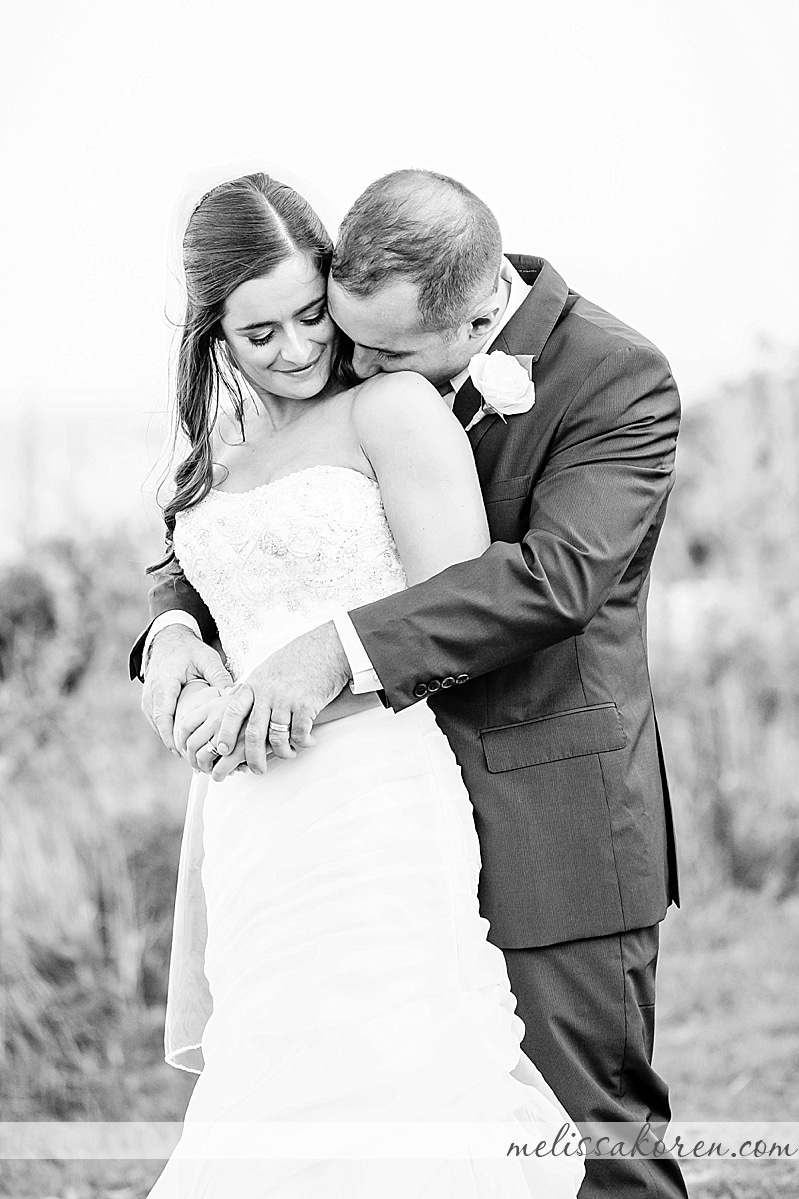 If you're looking for a venue, please look here. The space, the staff, the attention to detail, ALL TOP NOTCH!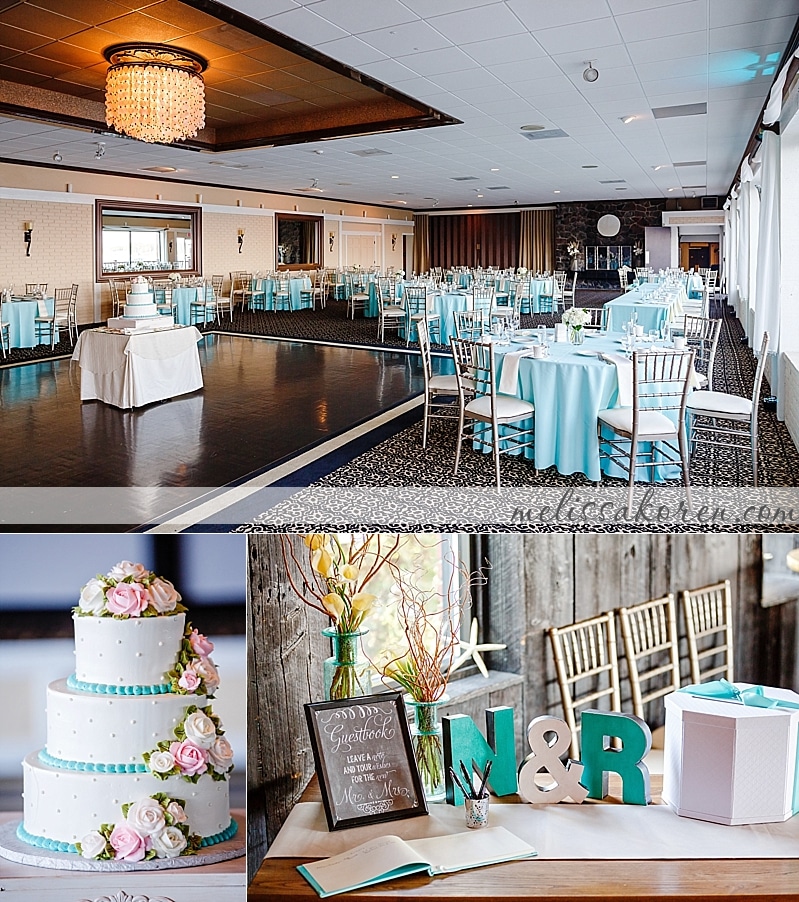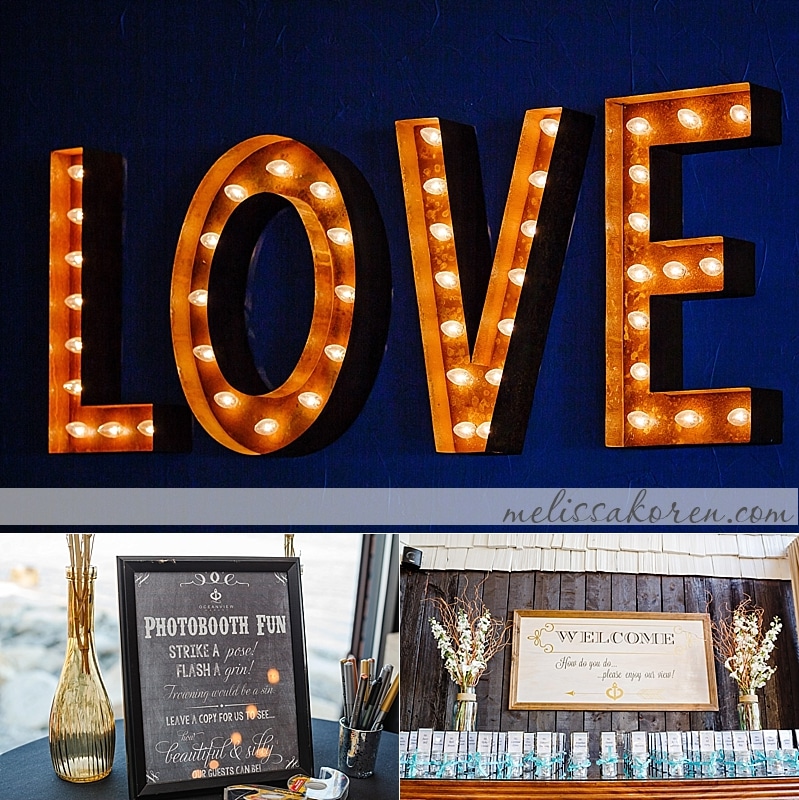 They had some smooth moves for their first dance – and he went in for the dip!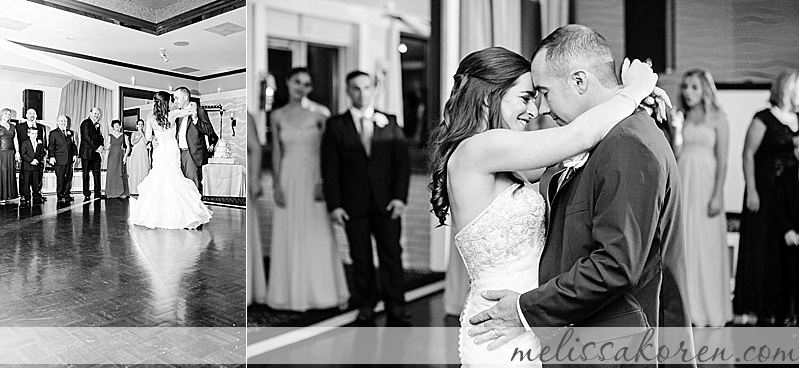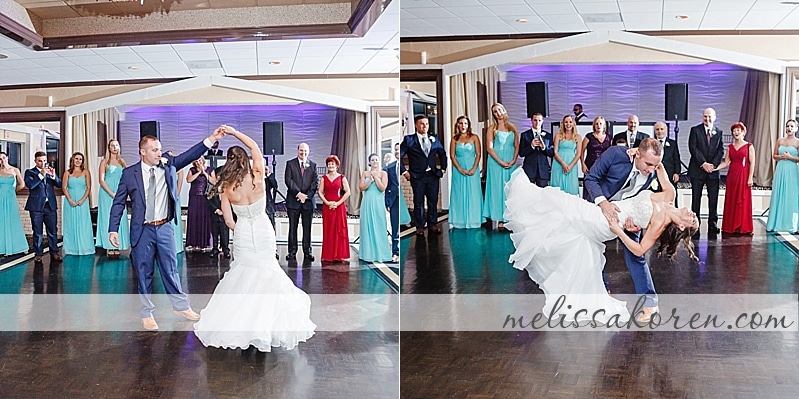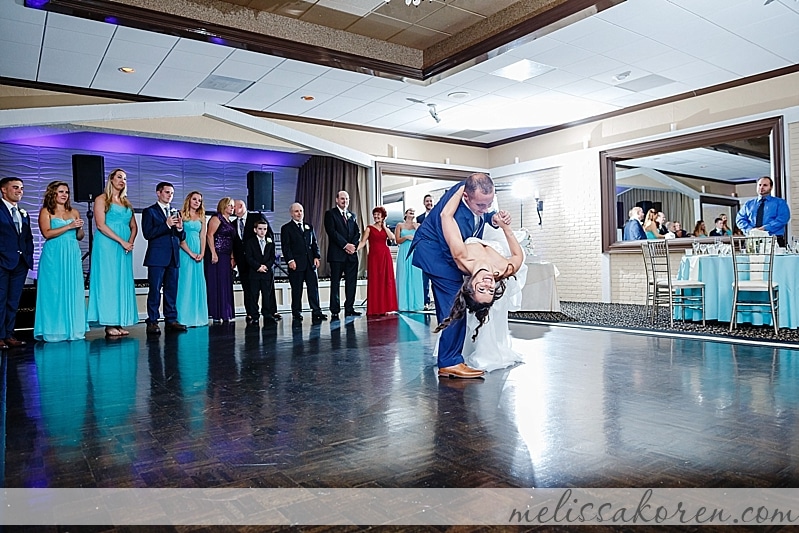 (side note – my most favorite assistant photographer Nadya shot this wedding with me.  Nobody really NEEDS two photographers, regardless of what the wedding sites may tell you, but the benefit of having one is two angles for some pretty spectacular moments!)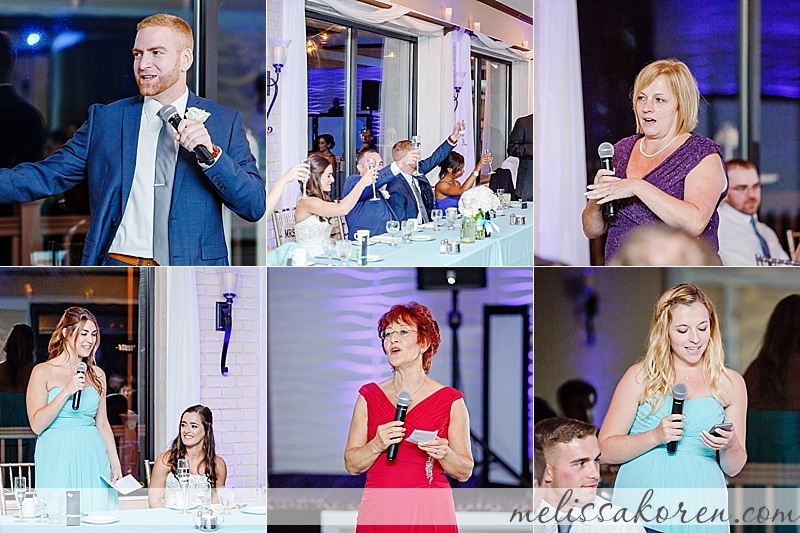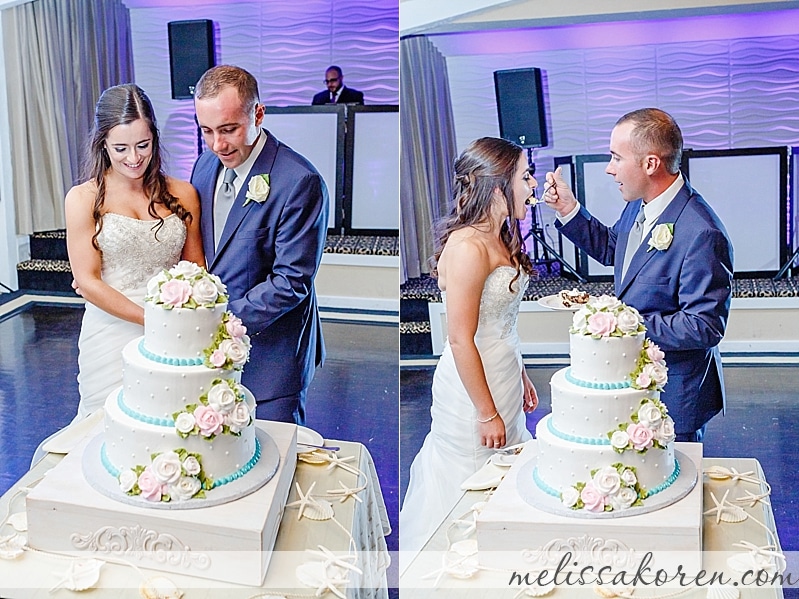 The groom's younger brother was quite the scene stealer 😉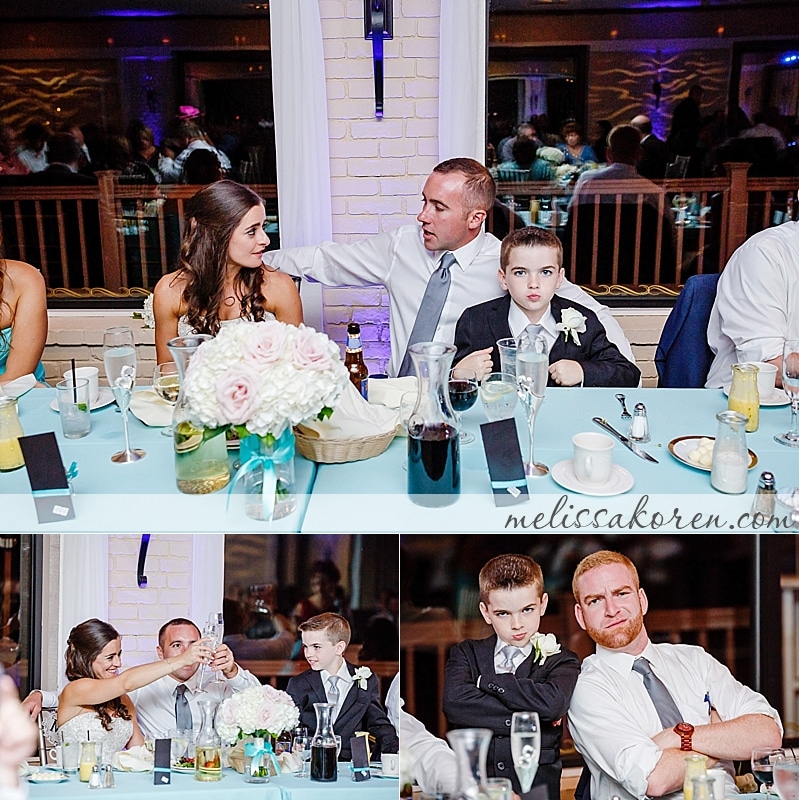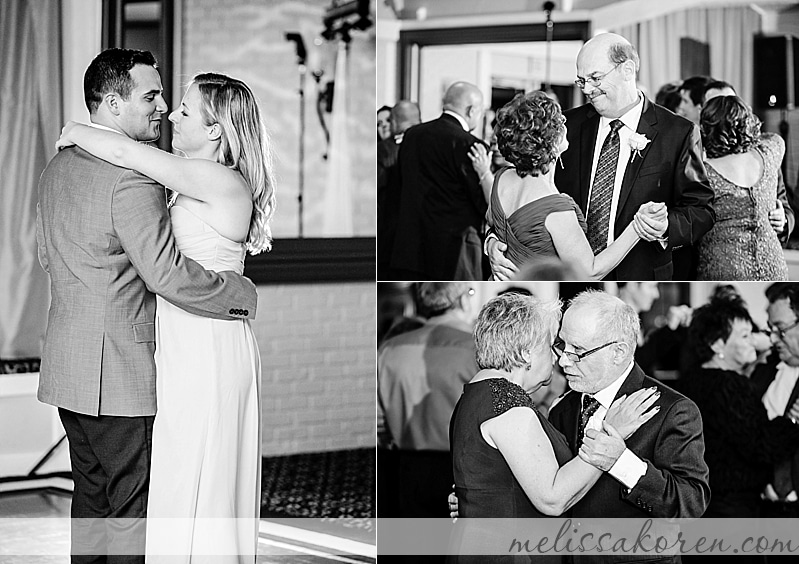 Wonderfully emotional parent dances.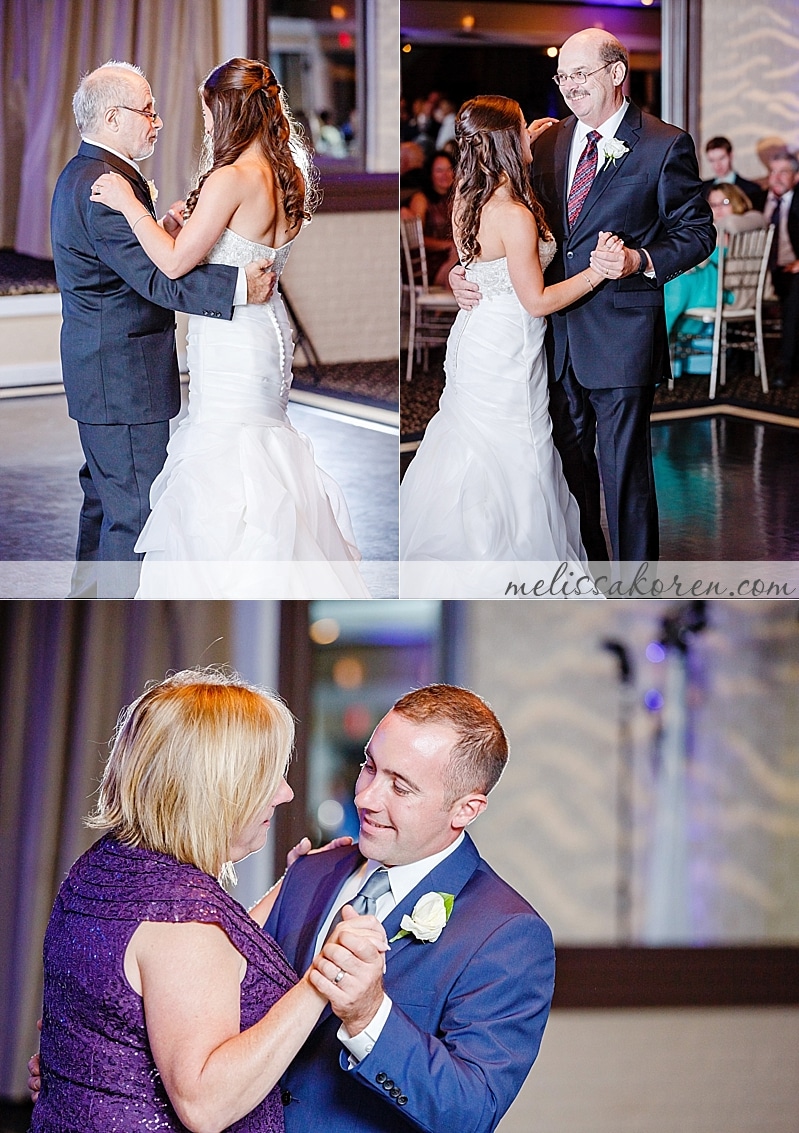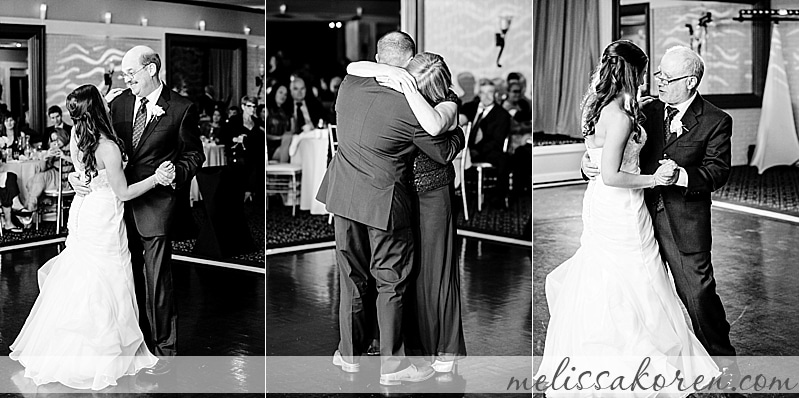 And then – the ultimate of all parties!  This crew danced like no one was watching!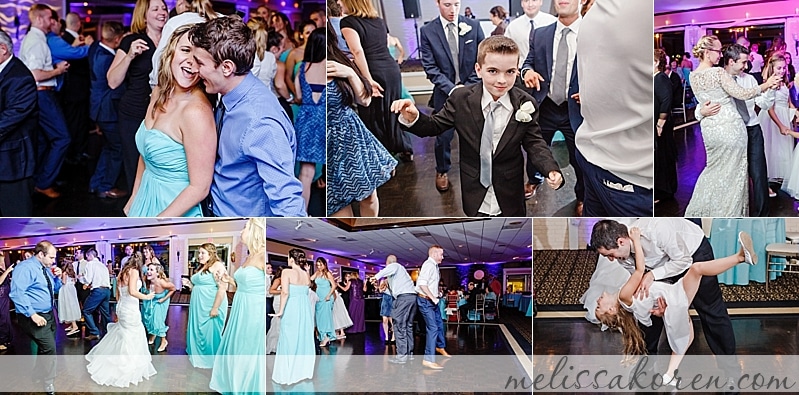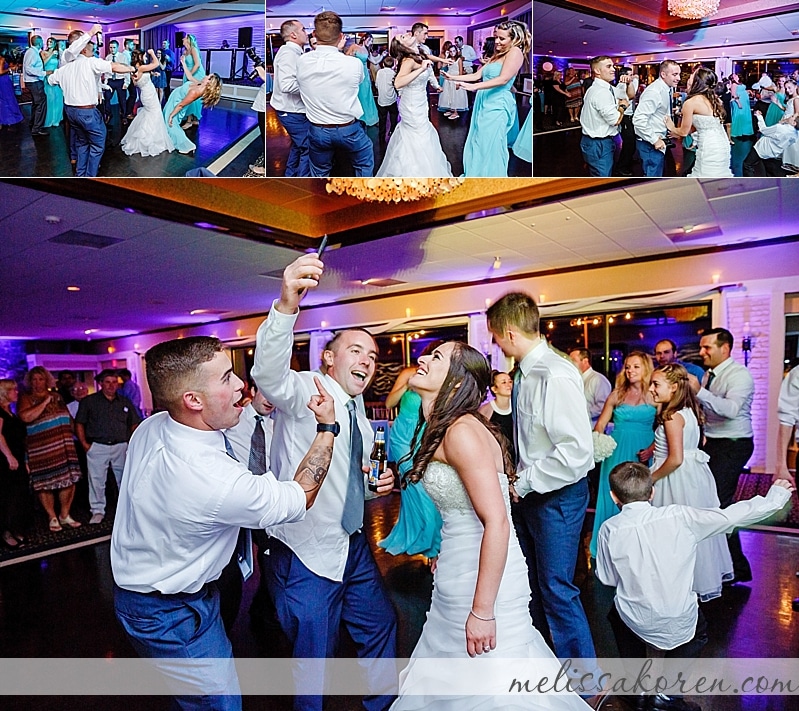 Except for you know, me and Rich's cell phone 😉
Thank you both for throwing such a fantastical romantic Oceanview Nahant wedding for me to capture!
~xoxo MelissaKoren