Kate & Derek are ridiculously adorable. I've known Derek since high school – his sister has been one of my best friends for 20*mumble* years – and we'd all been waiting for him to propose to Kate 😉 Kate is from Michigan, and they had plans for a Michigan wedding. I love to travel for weddings, alas, her parents had a local photographer already lined up. I was very excited that we got to get together for some Exeter NH Engagement photos, though! We met up for a glass of wine and kept an eye on the sun/cloud situation – just a short while before sunset we set out for a quick session by the river.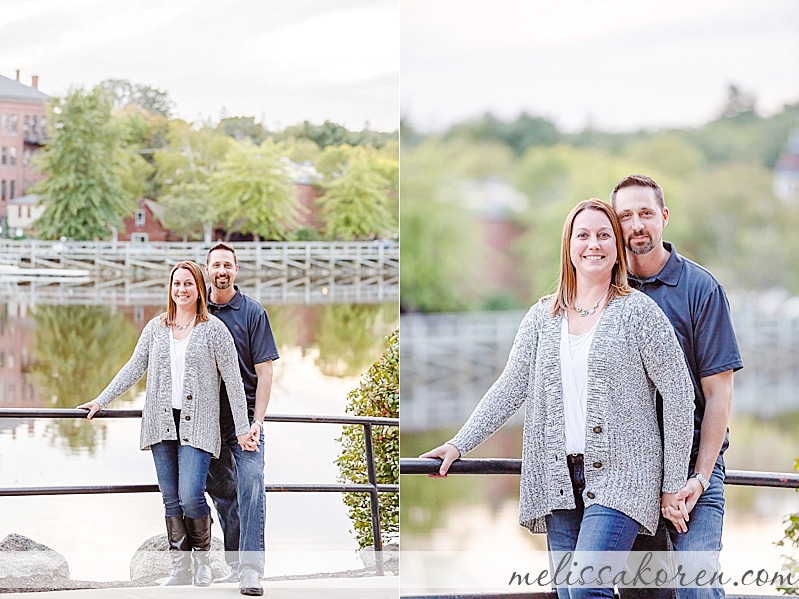 See?! Aren't they just the most adorable!?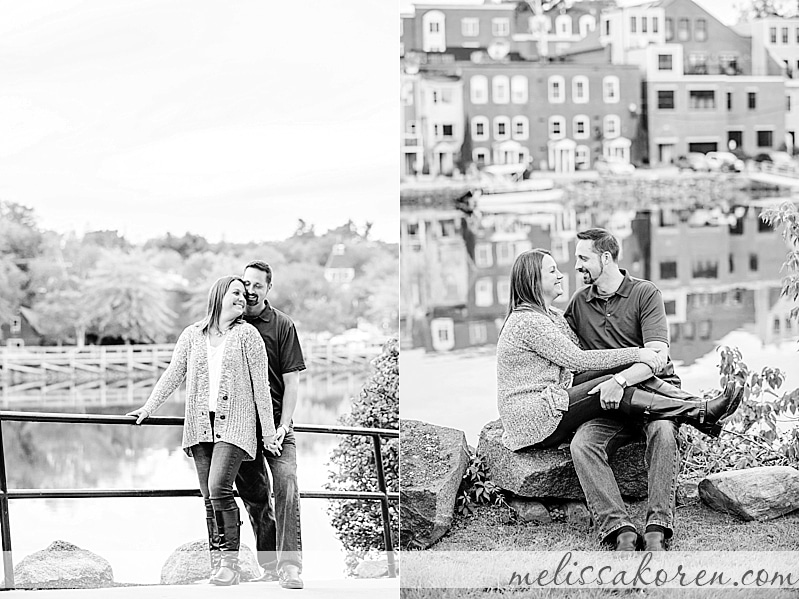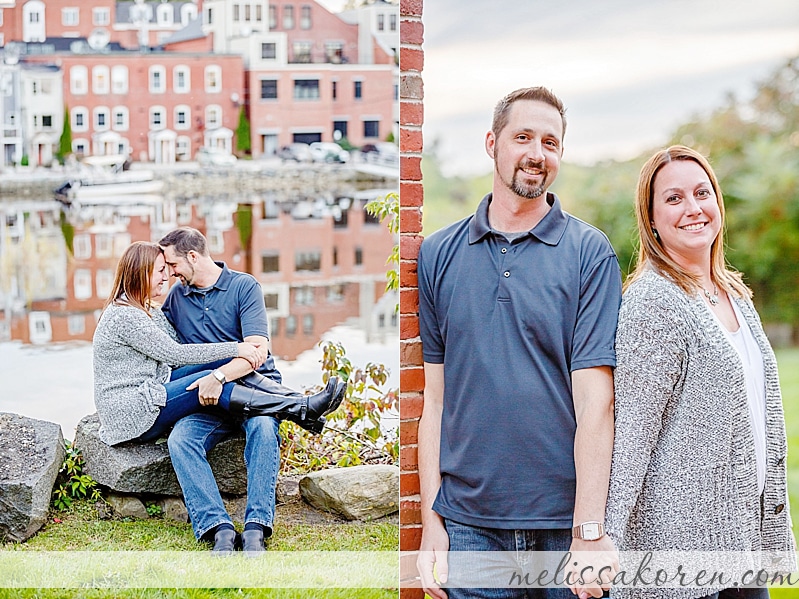 And the magic sky!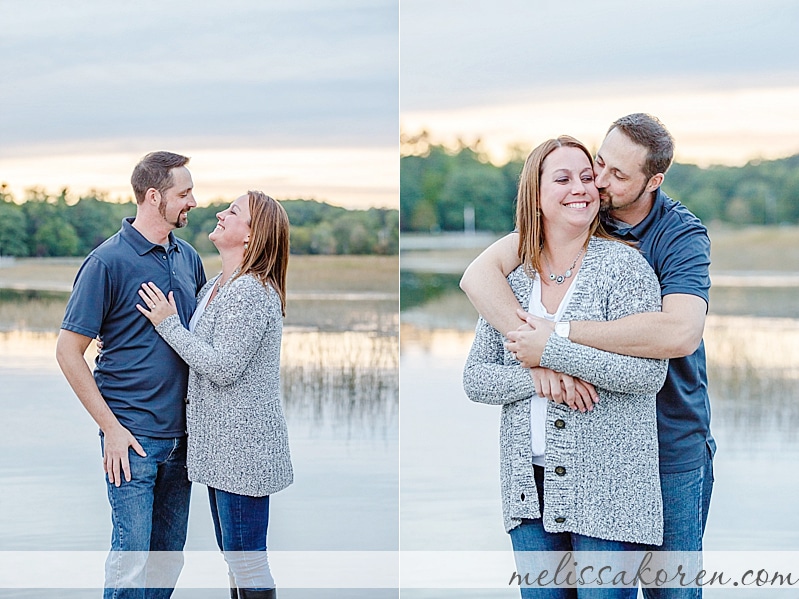 I love this little town of ours. The green, green grass of early fall. The sprinkling of leaves across the ground.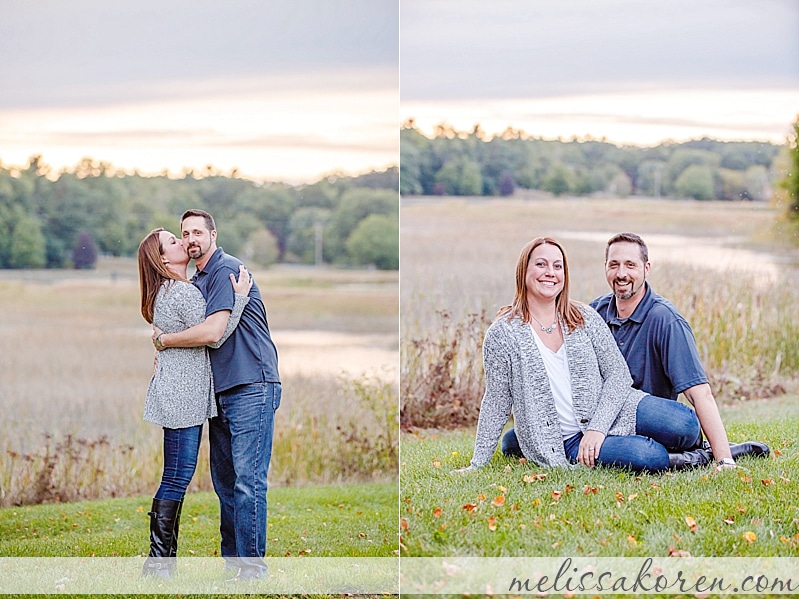 The way the sunsets over the river and sets the trees aglow.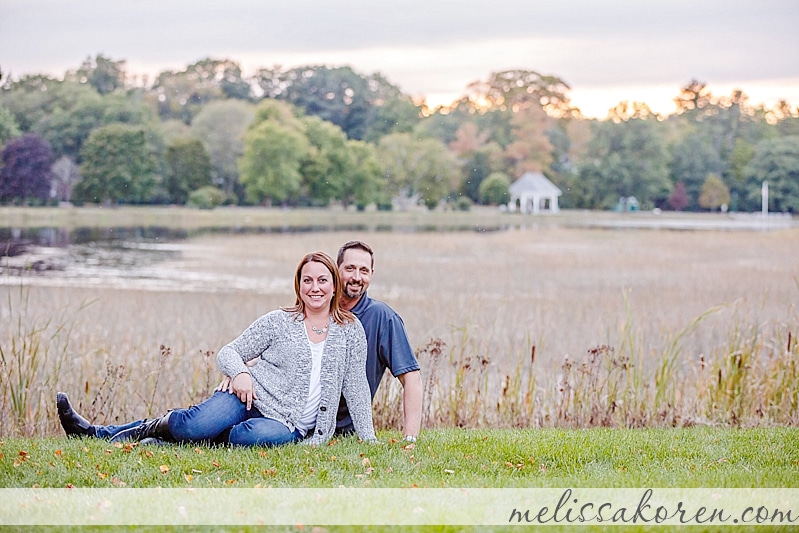 "The pale stars were sliding into their places. The whispering of the leaves was almost hushed. All about them it was still and shadowy and sweet. It was that wonderful moment when, for lack of a visible horizon, the not yet darkened world seems infinitely greater—a moment when anything can happen, anything be believed in." ― Olivia Howard Dunbar, The Shell of Sense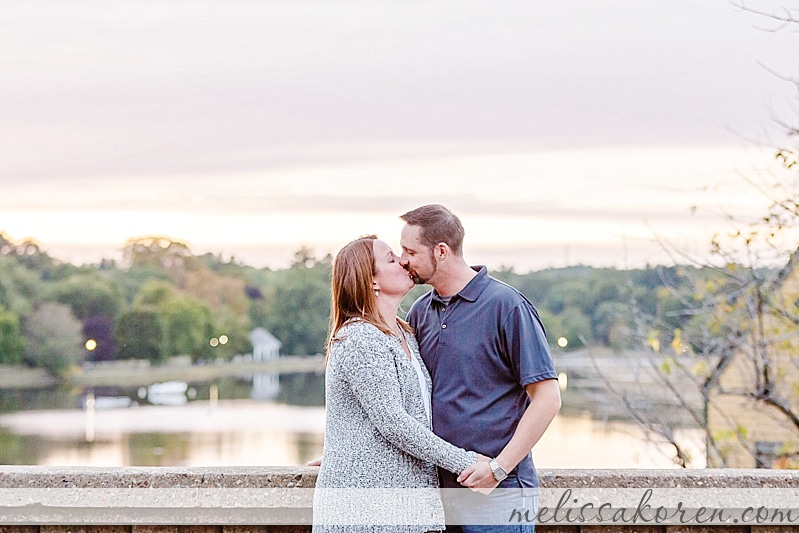 I saw a few photos from their wedding in MI and everything was absolutely lovely!
Thanks for the fun night guys – the wine, the food, the company, the Exeter NH Engagement Photos – I so enjoyed it all! (I still hate speaking in keywords)
~xoxo MelissaKoren