What do you do when gramma & grampa are away? Plan a secret Christmas present photo shoot at their house of course! Both Sophia & Riley have had their spotlight on the blog before, but this time the plan was to get them together and make a great grandparent gift!
First we did some inside 'fancy' shots and then we put on the play clothes and ran, drove & wheeled around the front yard!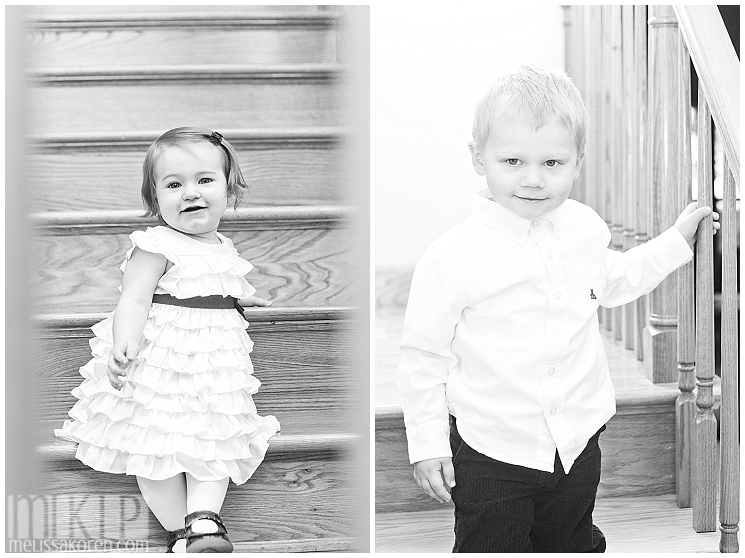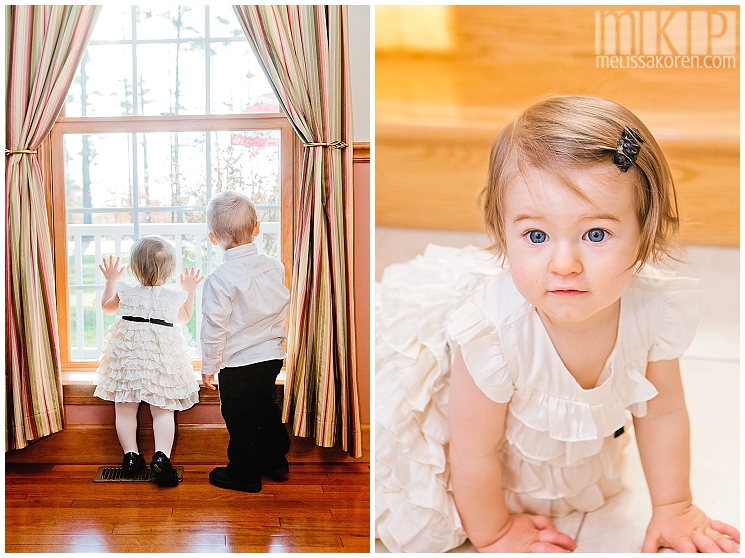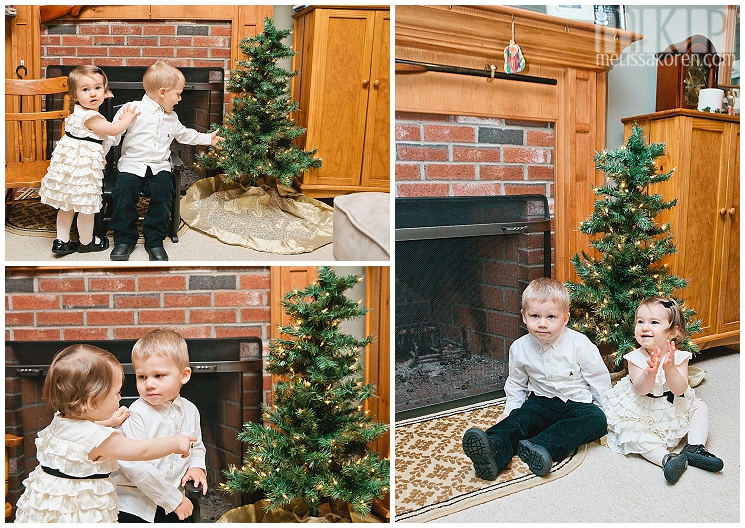 Can you stand it?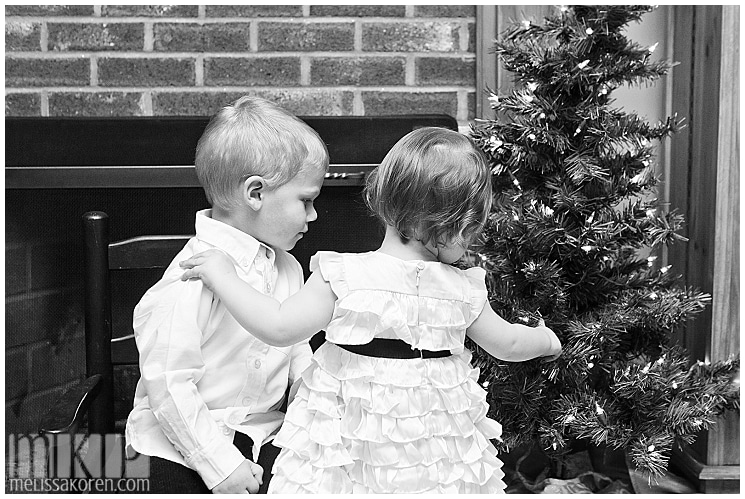 I love LOVE the bottom left one of Riley pulling Sophia – he got some good speed 😉
Tractors & Pink Polkadots = Happy Grandparents!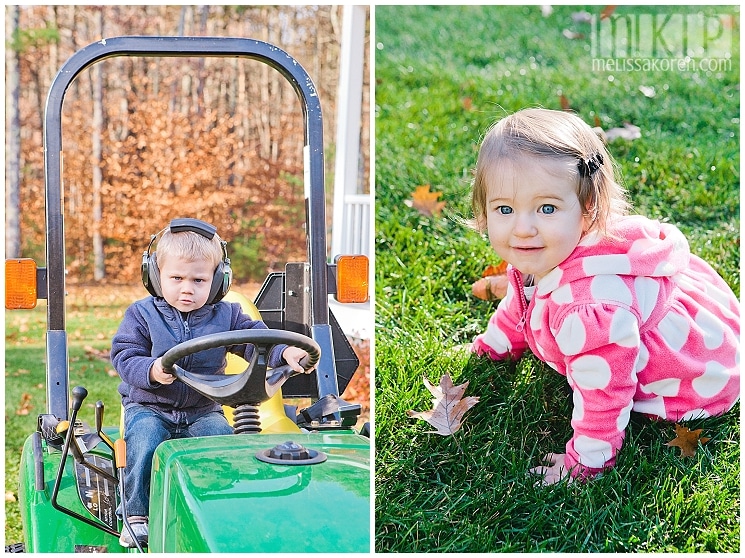 I've seen variations of this crew a few more times since November, and I just LOVE watching their family grow (hint hint!)